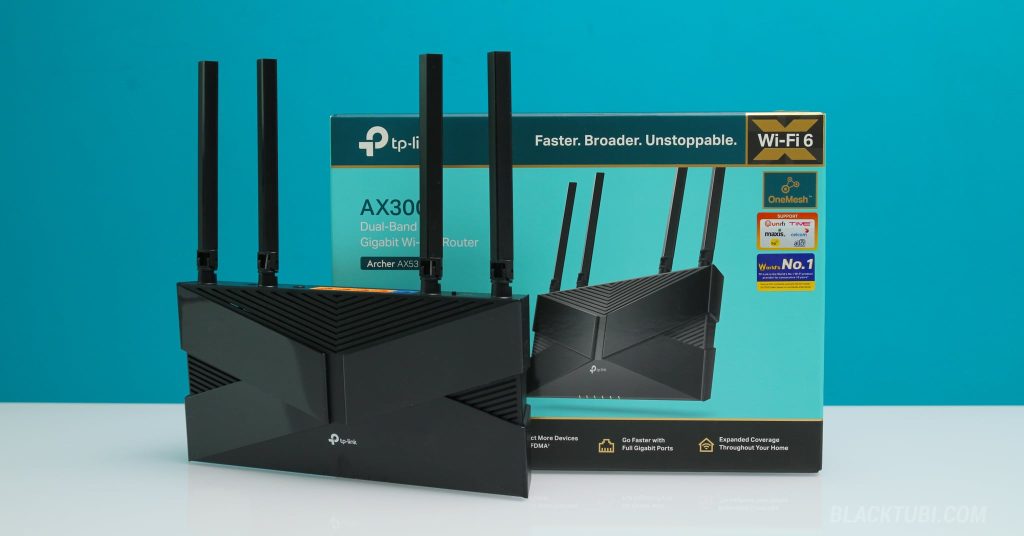 TP-Link's new Archer AX53 is a versatile Wi-Fi 6 router that provides a good balance of performance and affordability for your home networking needs. The Archer AX53 offers a reliable Wi-Fi 6 AX3000 speed, ensuring a smooth and efficient internet experience for users with various demands.
The Archer AX53 features a familiar design used on the AX23 and the AX50. Its compact form factor ensures that it doesn't occupy too much space. Unlike the predecessor, the AX53 model doesn't produce much heat with just a slight warm during my week long testing period.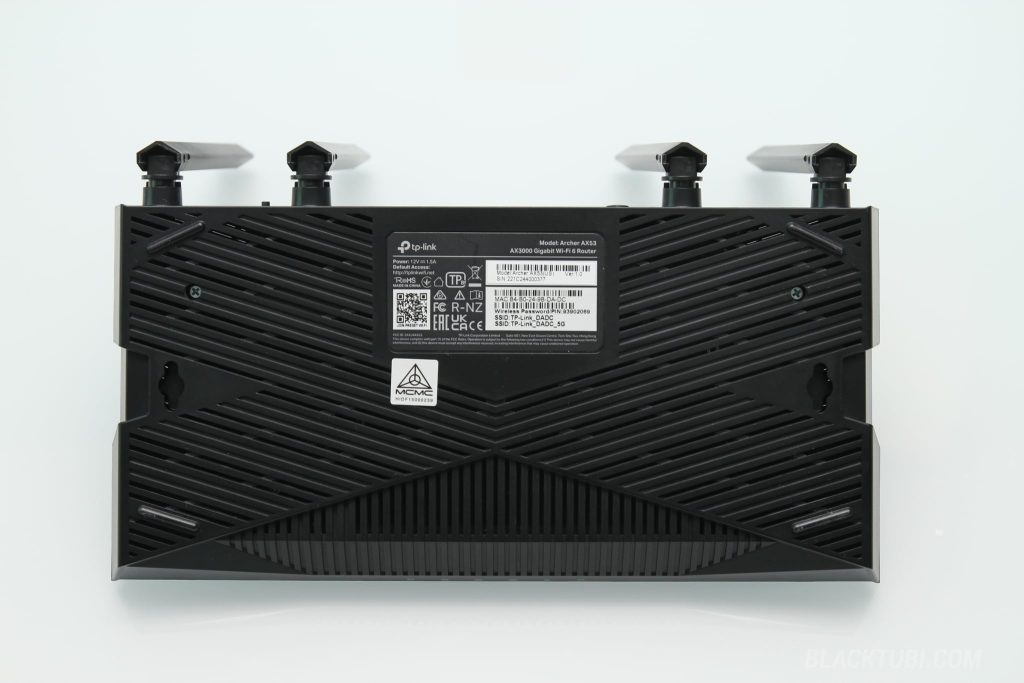 It's also possible to wall-mount or ceiling mount the product which will be great if you are planning to use this product as a wireless access point. The Archer AX53 comes with a 3 years hardware defect warranty with a one to one replacement policy.
Archer AX53 Wi-Fi Performance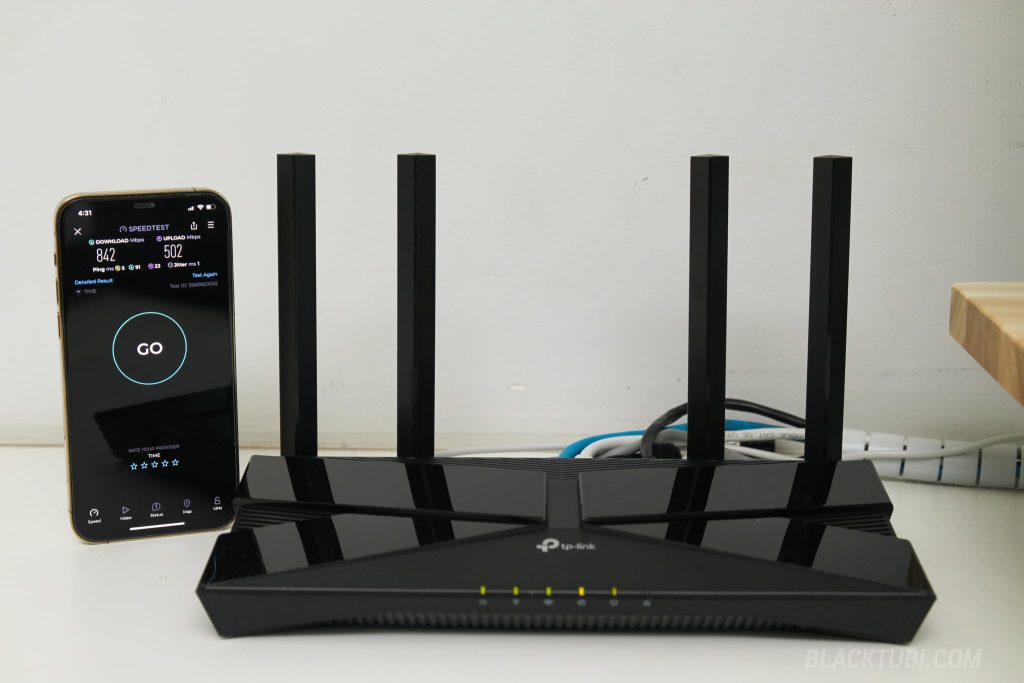 The Archer AX53 delivers a reliable and consistent Wi-Fi 6 performance. I am able to obtain Wi-Fi speed more than 800Mbps from a short distance on my 1Gbps Internet connection. Its efficient performance guarantees smooth HD streaming, lag-free gaming, and seamless video conferencing.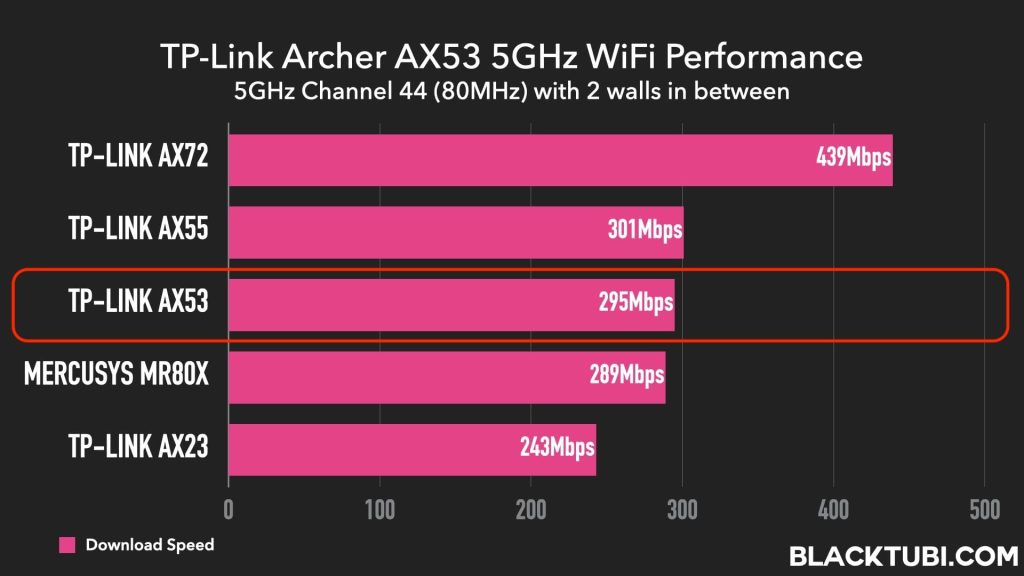 When testing the Wi-Fi speed from a further distance after 2 walls, the 5GHz Wi-Fi 6 radio still provide a rather decent performance of 295Mbps. While it's not as good as other premium wireless routers, this is fast enough for day to day browsing, conference calls or even 8K movie streaming.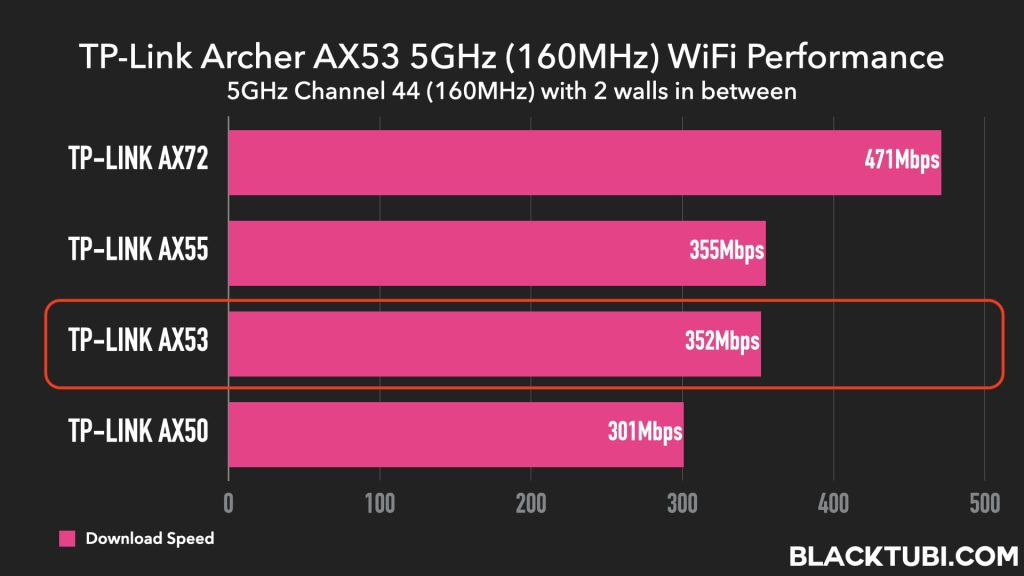 The router also support Wi-Fi 6 160MHz mode which will provide faster speed to Wi-Fi 6 devices that supported 160MHz bandwidth such as laptops fitted with the Intel Wi-Fi 6 wireless adapter. During my test, the speed is 20% faster when running speed test with 160MHz mode enabled on the router.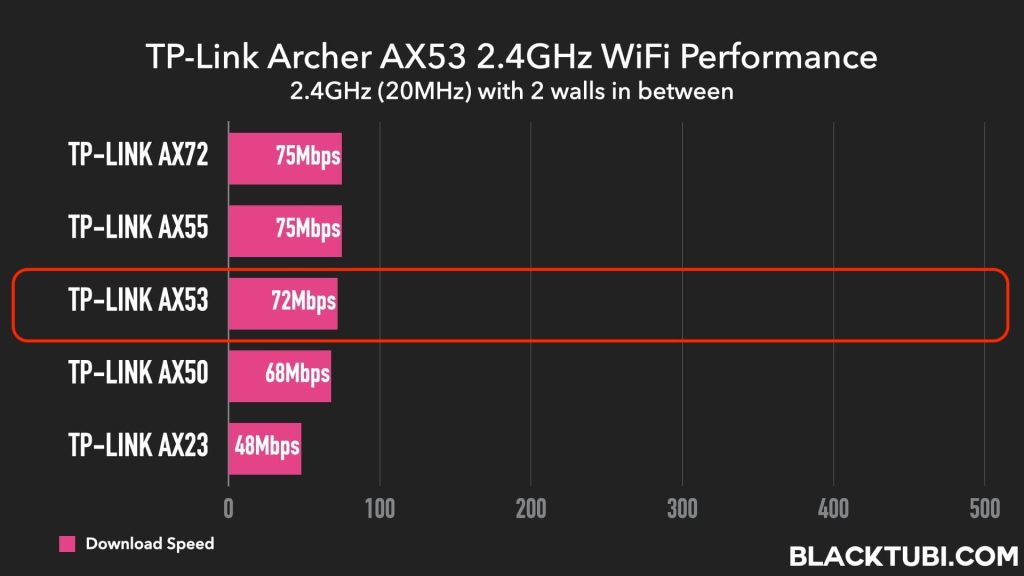 In fact, despite being slightly more affordable, the Archer AX53 performs similarly to the Archer AX55 we reviewed previously. The only difference is the Archer AX53 doesn't come with USB port which means it cannot support USB file sharing over the network for connected devices.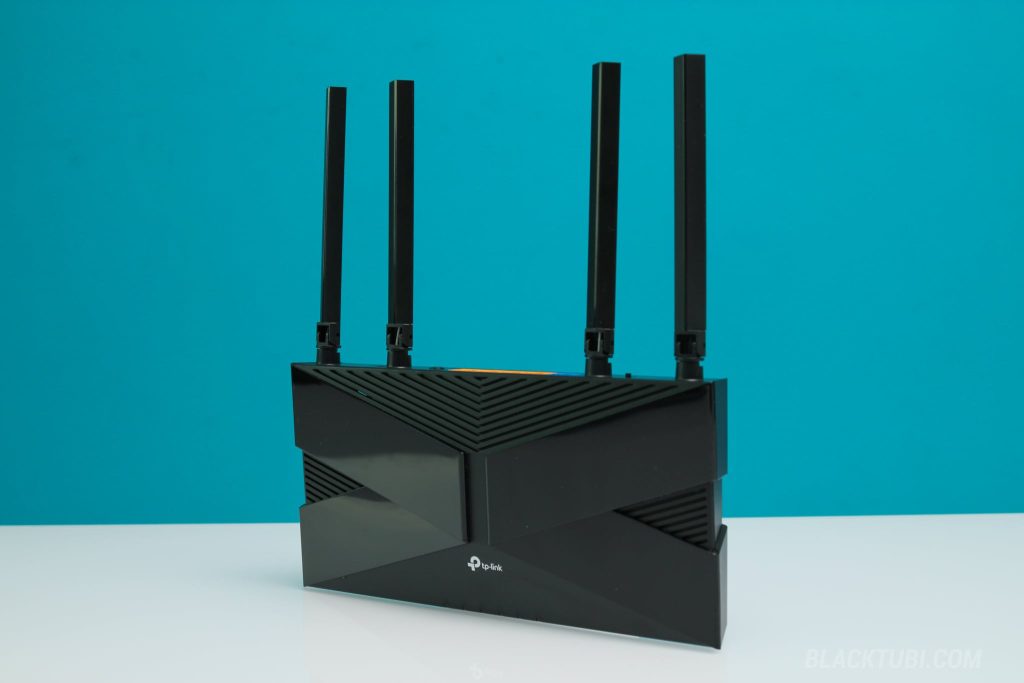 Under the hood, the Archer AX53 boasts a Qualcomm dual-core CPU similar to the one used on the Archer AX55. While it is just dual-core, it comes with a separate dedicated NPU to accelerate network tasks. The CPU is mainly used just for powering all the remaining features of the product.
A noteworthy feature of the Archer AX53 is its OneMesh compatibility, which allows you to create a seamless mesh Wi-Fi network by pairing it with other OneMesh extenders. This ensures a stable and consistent connection, eliminating dead zones and providing smooth roaming experiences.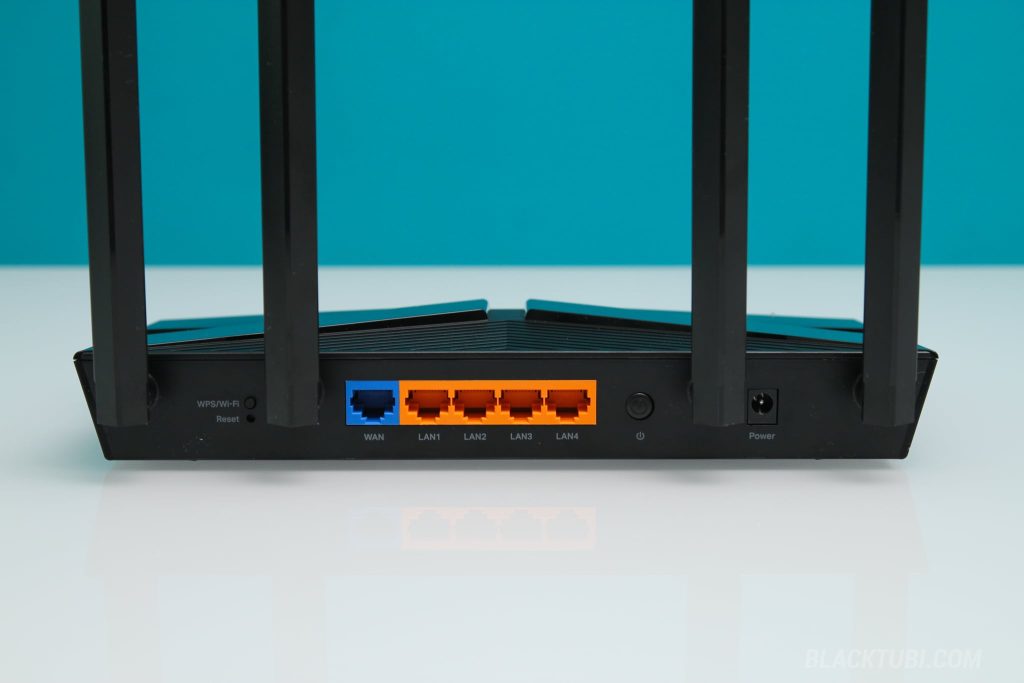 On the rear of the product, you get the familiar single Gigabit Ethernet WAN port and 4 Gigabit Ethernet LAN ports. We also validated that this router supported the maximum speed of a typical Gigabit Ethernet connection at 940Mbit/s. Unlike the AX50 and AX55, the AX53 does not come with a USB port.
The Archer AX53 also comes with TP-Link's HomeShield Pro, an advanced security suite that offers malware protection and parental control for your home network. This feature guards against potential threats, ensuring a safe online experience for all users connected to the Internet via the router.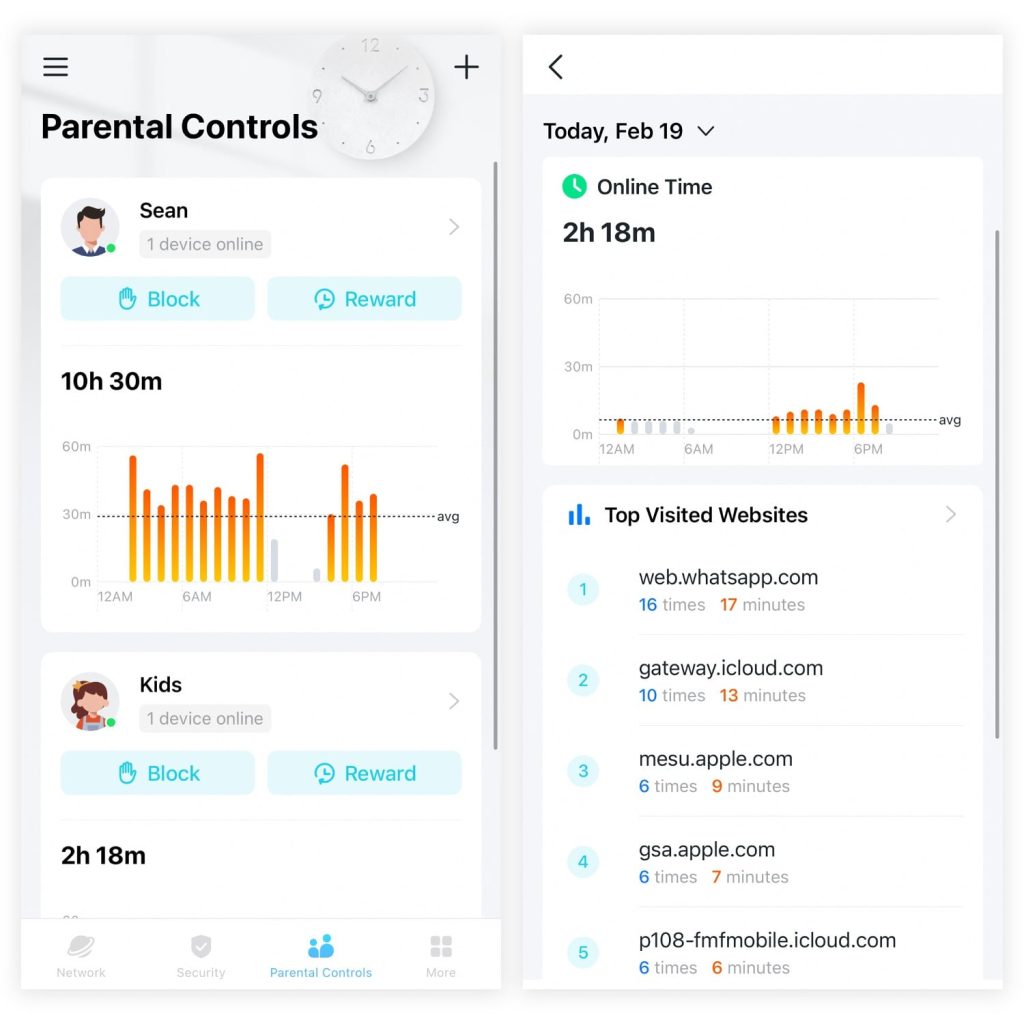 For families with children, the HomeShield Pro's parental control allows parents to block content access based on categories, set time usage limitations, and schedule internet access times. This comprehensive suite of controls helps create a safe and controlled online environment for kids.
However, the advanced HomeShield Pro feature will require a monthly subscription on the TP-Link app. Luckily the HomeShield Basic tier should come with enough features for most users. For those require the advanced reporting and restriction, the HomeShield Pro subscription might be worth considering.
Setting up the Archer AX53 is a breeze, with the user-friendly TP-Link Tether app guiding you through the entire process. The app also allows users to manage their network settings, monitor connected devices, and access essential features such as guest Wi-Fi, QoS, and Wi-Fi access restrictions.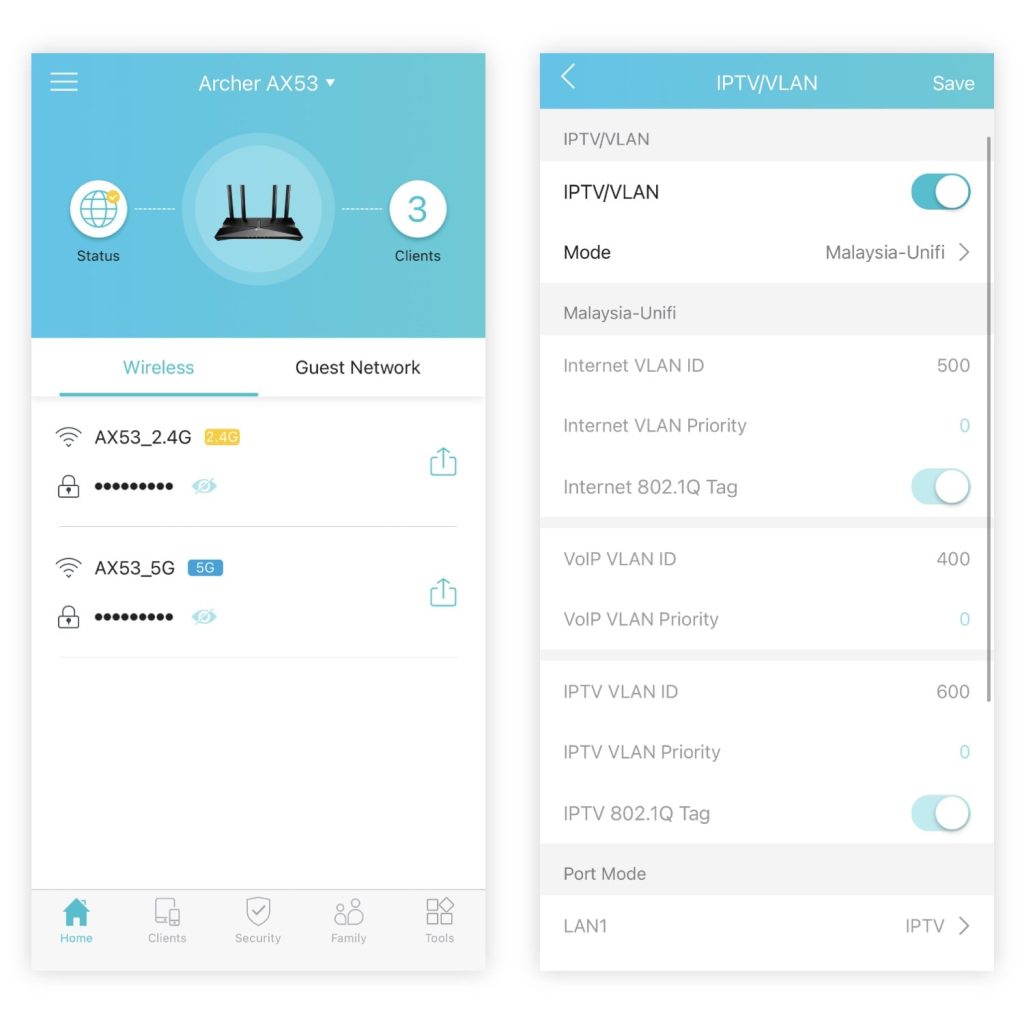 For Malaysians, you will need to select the right IPTV profile when using this router with Unifi, Maxis Fibre and CelcomDiGi Fibre. The IPTV profile is not needed if you are using a non VLAN ISP such as TIME Fibre Internet. You can access this when doing the initial setup of the Archer AX53 router.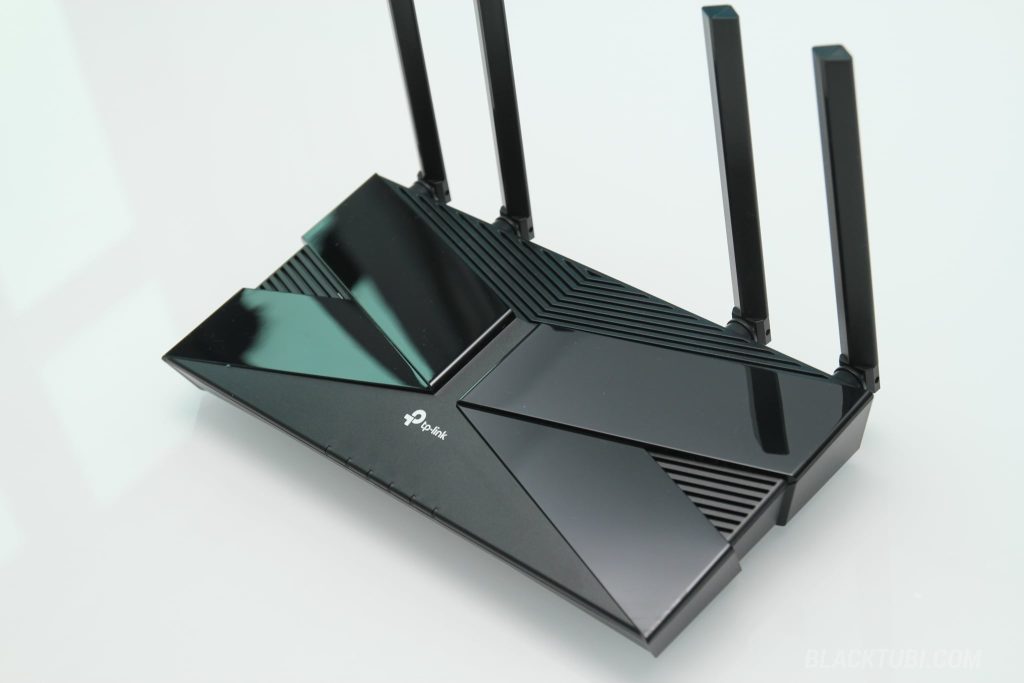 The Archer AX53 is a reliable Wi-Fi 6 router that delivers a great balance of performance and value for your home networking needs. The OneMesh compatibility and HomeShield Pro parental control make it an ideal choice for families seeking a secure and reliable home networking solution.
It offers a consistent Wi-Fi performance that's fast and stable even for a mid-sized to bigger family. The signal is also strong enough to cover a typical double storey home but you might need to add-on the OneMesh extender for those staying in a bigger condominium.
Reliable Wi-Fi 6 performance
Robust parental control feature
Easy to use TP-Link Tether app
Doesn't come with USB port
OneMesh is limited to TP-Link products