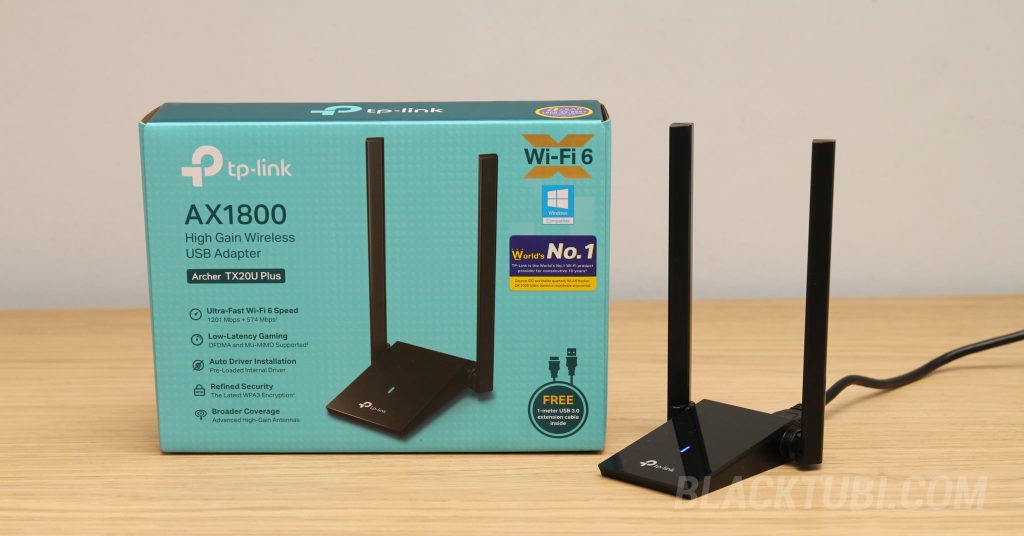 While Wi-Fi 6 been available in the market for several years, it seems that the USB wireless adapter market is taking forever to catch-up. TP-Link finally launched their affordable USB Wi-Fi 6 AX1800 wireless adapter in Malaysia that will be available at RM169 with 3 years warranty.
If you already upgraded to a new router but the Wi-Fi speed at your computer is slow, you might need to upgrade to a modern Wi-Fi 6 wireless adapter. Most computers older than 2 years old come with the previous generation Wi-Fi 5 (Wireless AC) wireless adapter that's slower.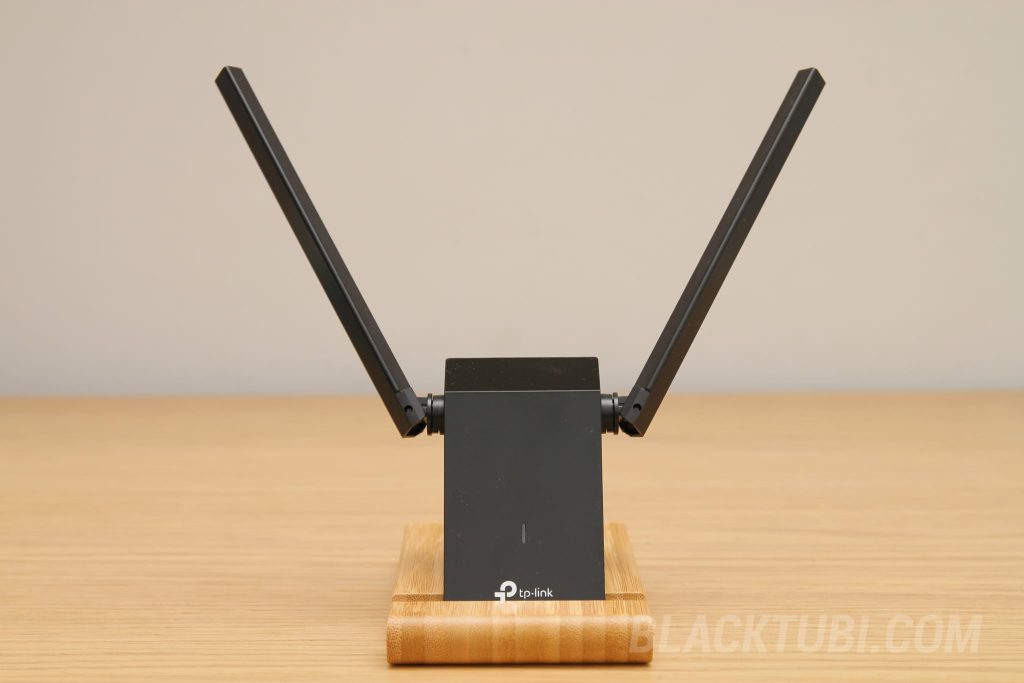 Upgrading to a Wi-Fi 6 wireless adapter will provide the full benefit when paired with a Wi-Fi 6 supported wireless router. While Wi-Fi 6 offered a much faster peak speed,  Wi-Fi 6 will provide a much faster speed than Wi-Fi 5 once you are further to the router where the signal has gotten weaker.
TP-Link Archer TX20U Plus USB Wi-Fi 6 wireless adater is a good choice as it supports Wi-Fi 6 AX1800 technology. It also comes with dual high gain antenna for stronger signal reception. This means the Wi-Fi speed will be faster even when you are still using an older wireless router due to the stronger signal.
The wireless adapter comes with a 1m extension cable which allows you to put it at a better place with stronger signal reception. I highly recommend placing somewhere on the table and not hiding it inside a cabinet or behind the computer metal chassis for the best reception.
| | |
| --- | --- |
| USB Interface | USB 3.0 |
| Wireless 2.4Ghz | Wi-Fi 6 up to 574Mbps (40Mhz 2×2) |
| Wireless 5Ghz | Wi-Fi 6 up to 1202Mbps (80Mhz 2×2) |
| Features | WPA3, OFDMA, MU-MIMO |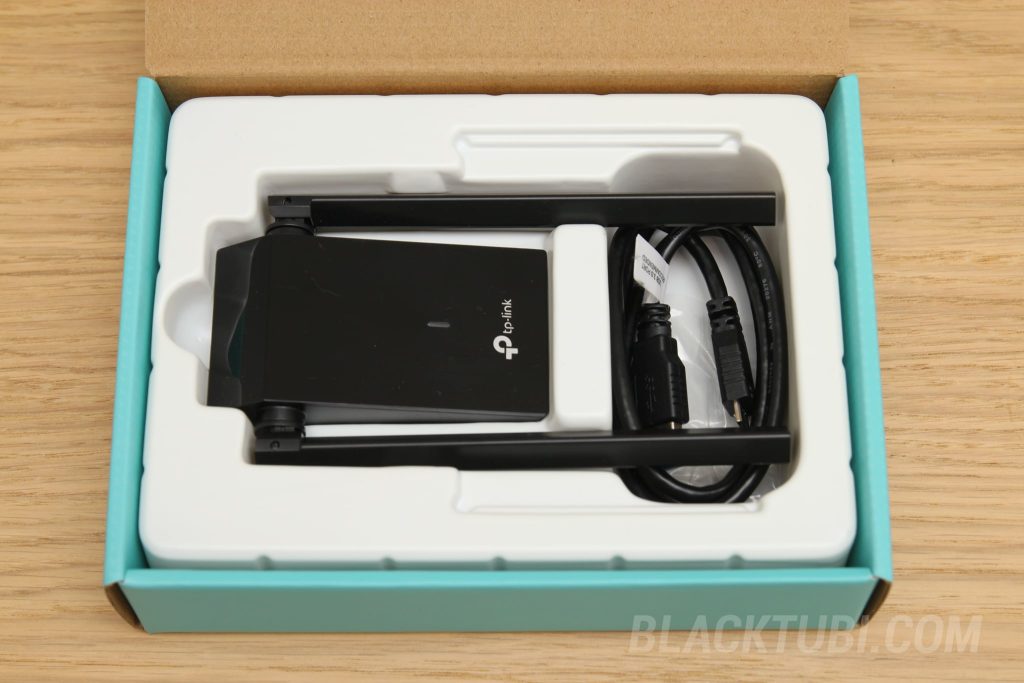 Installing the Archer TX20U Plus is super simple. Just connect it to a USB 3.0 port and the drivers will be automatically installed on your computer. Once that is done, you can connect it to your Wi-Fi network to enjoy a faster Wi-Fi speed. It can support Windows 10 and Windows 11 computer.
Archer TX20U Plus Speed Test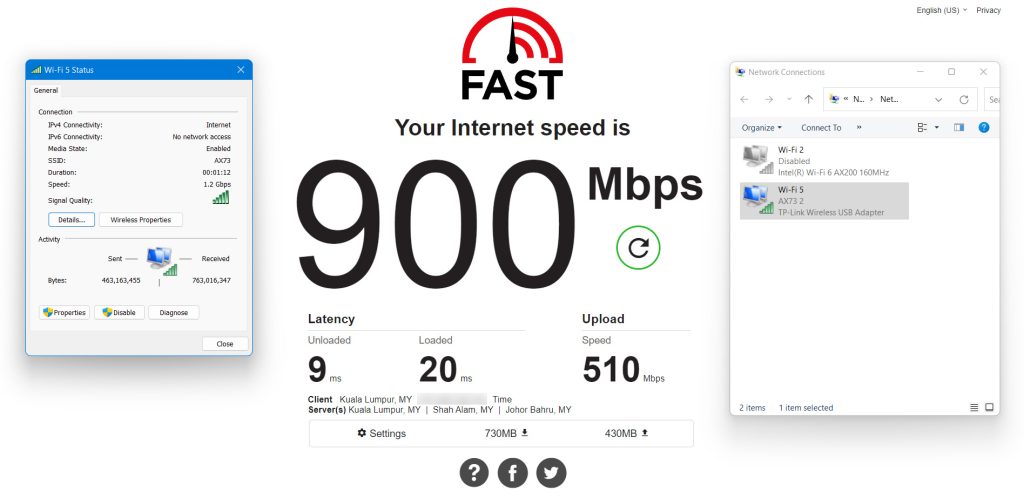 The first thing I notice on the Archer TX20U Plus is the signal reception that's much stronger. It's actually getting more bars of signal compared to the built-in Wi-Fi adapter of my laptop. That's a good thing as stronger signal will provide faster speed and better stability.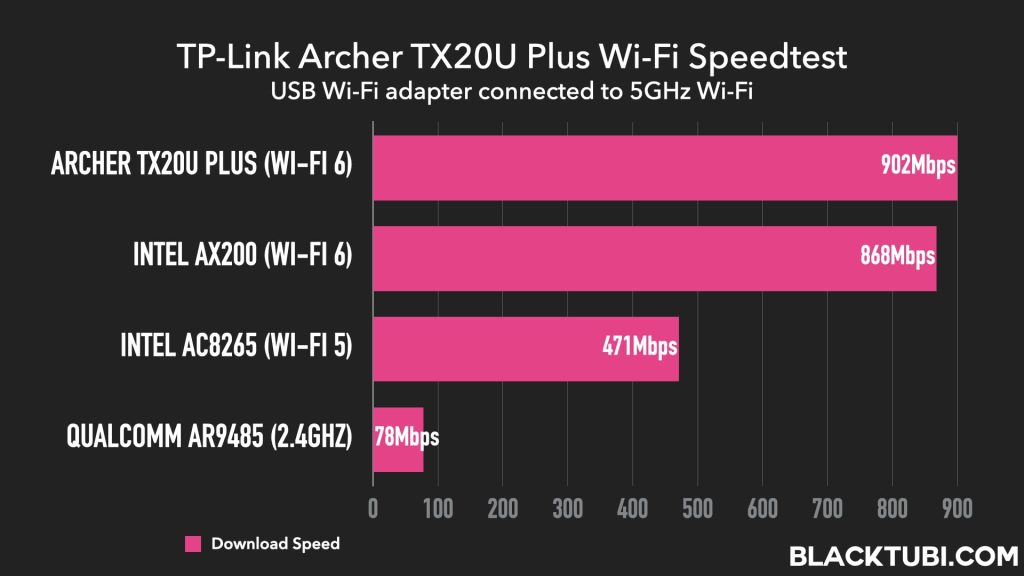 And, the speed of the Archer TX20 Plus is really fast. It can reach speed exceeding 800Mbps easily when testing it on a short distance with TP-Link's own Archer AX73 Wi-Fi 6 router. Despite supporting such a fast speed, the Archer TX20U Plus remain stable and reliable unlike many USB Wi-Fi adapters in the market.
For gamers that unfortunately must rely on Wi-Fi, the Archer TX20U Plus will be a great tool. The stronger signal reception will provide a more stable connection and a lower ping time. This will also benefit conference calls or web meetings with the faster connectivity.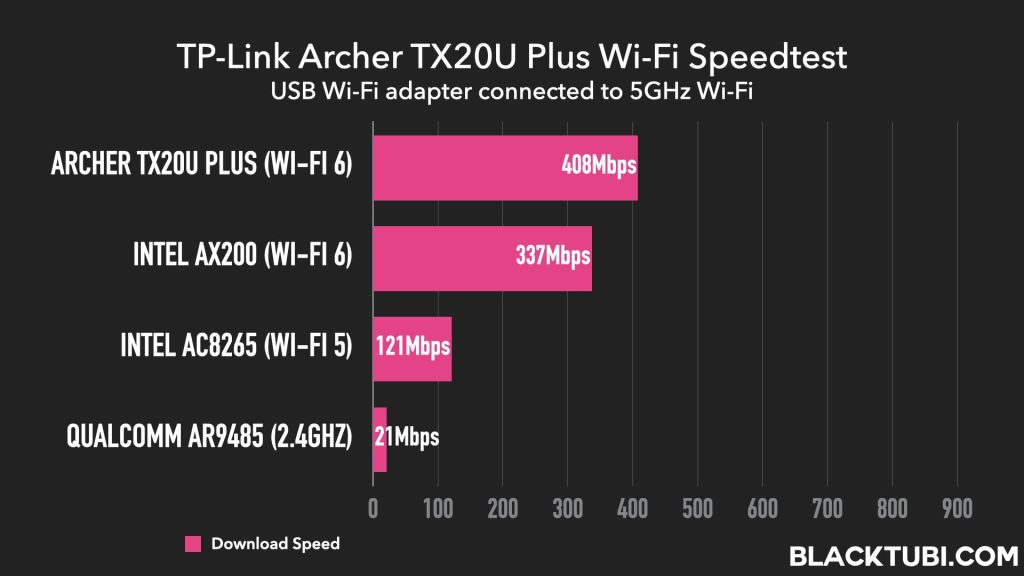 Comparing to the build-in Wireless AC-8265 of my older laptop, the Archer TX20U Plus is more than 3 times faster when I am testing it in a room with 2 walls distance to the wireless router. That is a big difference in performance as the speed literally went from 120Mbps to more than 400Mbps.
Also worth mentioning that it's also slightly faster than the Intel AX200 on 80MHz Wi-Fi network probably due to the stronger signal. The Archer TX20U Plus' external high gain antennas should perform better than the antennas built-in to my laptop which resulted in the faster Wi-Fi speed.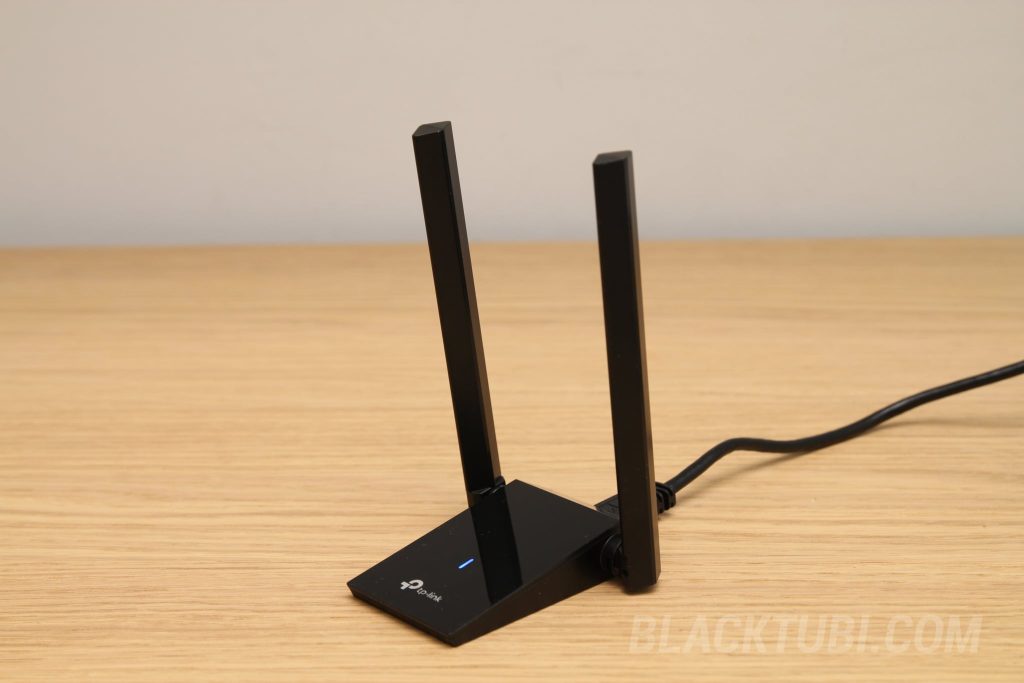 TP-Link Archer TX20U Plus is a great product to improve the Wi-Fi performance of your older computers. Using it on my old laptop manage to improve the Wi-Fi speed and stability significantly. The signal reception of the Archer TX20U Plus is also really strong with the high-gain antennas.
TP-Link Archer TX20U Plus
Excellent Wi-Fi 6 performance
Strong signal reception
Easy one click driver installation
Wor
Should use USB-C port in 2022