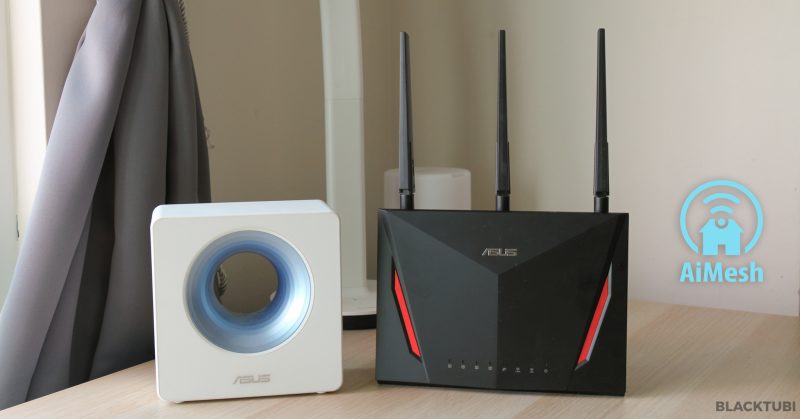 Asus is always the leader in wireless router firmware and hardware. Now, they tried to up the game further with AiMesh, the most powerful mesh WiFi system in the market. With mesh WiFi system gaining more popularity these days, we will see how good Asus mesh system actually is.

AiMesh isn't really that complicated as it adds mesh WiFi ability into existing Asus router. It's designed to be a high performance mesh WiFi system like how Asus routers are. With that, it can run on the most high end ROG Rapture GT-AX11000 wireless router down to the affordable Lyra Trio.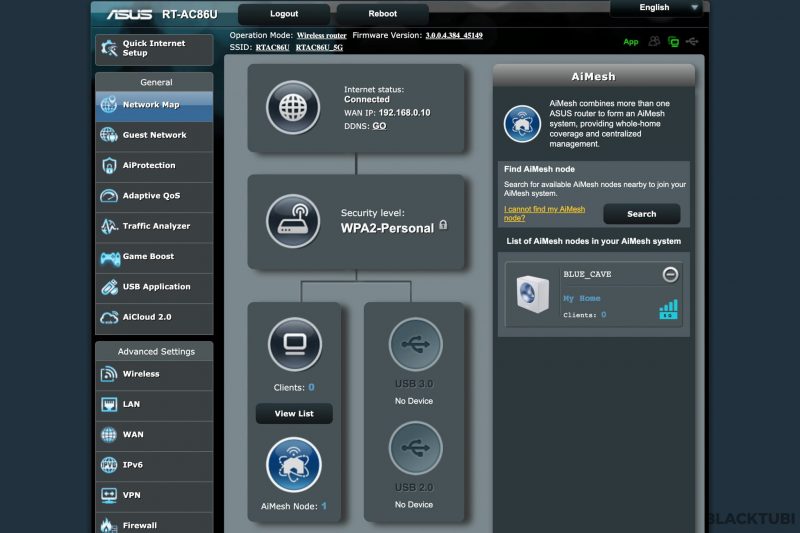 What sets Asus apart from the competitors is the flexibility of AiMesh. You can combine multiple different models of wireless router into a mesh WiFi system. It is possible to use the RT-AC86U as the main router with multiple RT-AC68U as a mesh node and they can work harmoniously as a mesh WiFi system.  Not to mention that Asus routers are already great hardware with good coverage, the perfect candidate to a mesh WiFi System.
AiProtection, AdaptiveQoS, Game Boost, Traffic Analyzer, VPN client, USB file sharing, Printer Sharing, AiCloud, Dual WAN and etc
AiMesh is also the most feature rich mesh WiFi system in the market. Unlike other mesh WiFi system where features are limited, AiMesh is an add on to the existing Asus wireless router with plenty of bonus features. Combining both the hardware and software, AiMesh let you to enjoy mesh WiFi on powerful hardware yet do not lose out on features.
Mesh WiFi system isn't that complex as you thought. You will still have a main unit connected to the ISP modem. What makes a mesh WiFi system is it will have multiple devices acting as mesh nodes or satellite units. These mesh nodes will connect wirelessly to the main router and they all work together to blanket your entire house in WiFi coverage.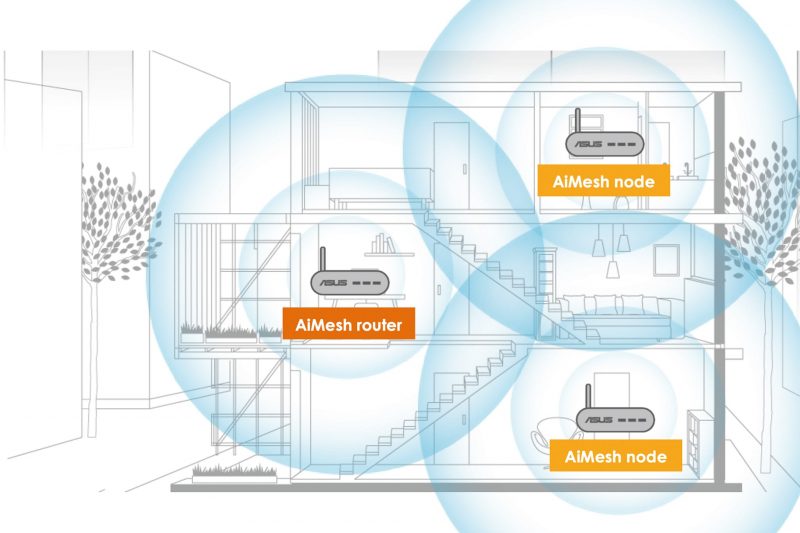 Existing users of Asus router with AiMesh compatibility can simply purchase a new AiMesh capable router to form a mesh network without requiring the purchase of an entire new mesh WiFi system. They will be cost savings as it is not required to replace an entire system. With that, old routers can be repurposed instead of being wasted.
I've always commended Asus for how easy it is to setup the Asus router. But. AiMesh is slightly more complicated to setup. We are already using an Asus router as our main router. If you happen to purchase an entire new set of Asus router, only setup the highest end router as the parent router and leave the others untouched. Refer to our Asus router Unifi setup guide here.
Step 1: Main router configuration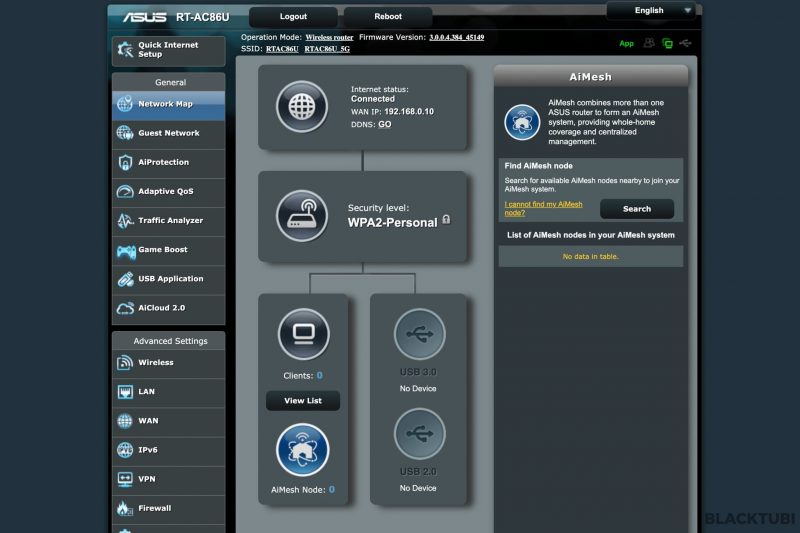 Click the AiMesh Node button in the Network map page. If you do not see this button, make sure your router run the latest firmware. Refer to Asus page here.
Step 2: Searching for AiMesh Nodes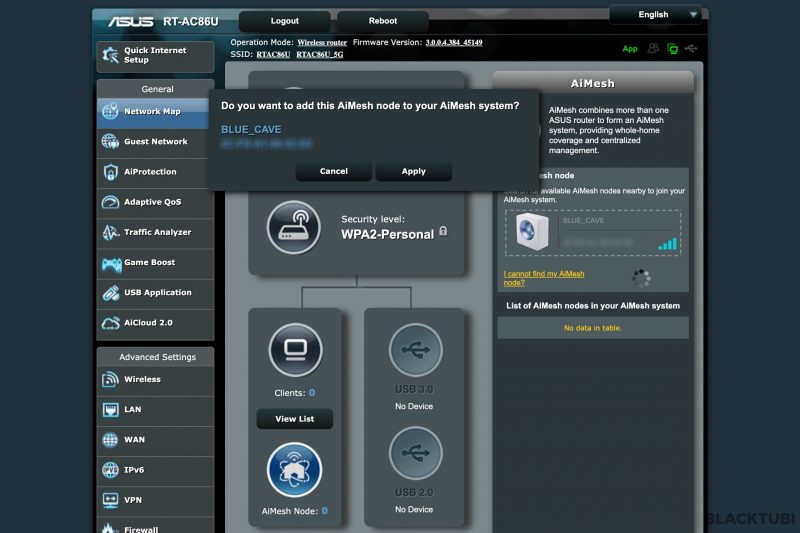 It  is time to turn on the AiMesh router that you want to use it as mesh nodes. Make sure you do not do anything or attempt to connect to it. We went back to the admin interface of the parent router once the nodes are on. We click search to search for AiMesh nodes.
Once the AiMesh node is found, we will click it and add it to form a mesh network. 
Step 3: Adding the AiMesh node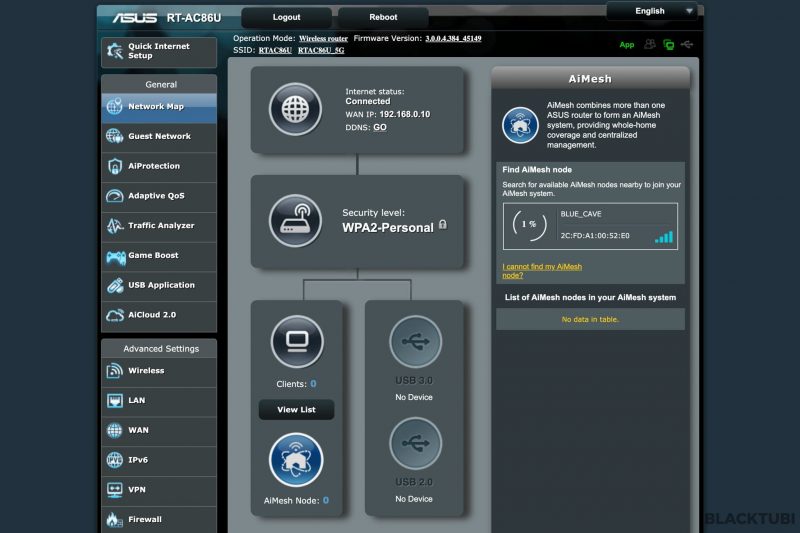 Once the AiMesh nodes is found, you can add to form a mesh WiFi network. The entire process shall take around 5-10 minutes.  Make sure the mesh WiFi node is having good WiFi connectivity to the parent router in the setup phase.
Step 4: Complete and testing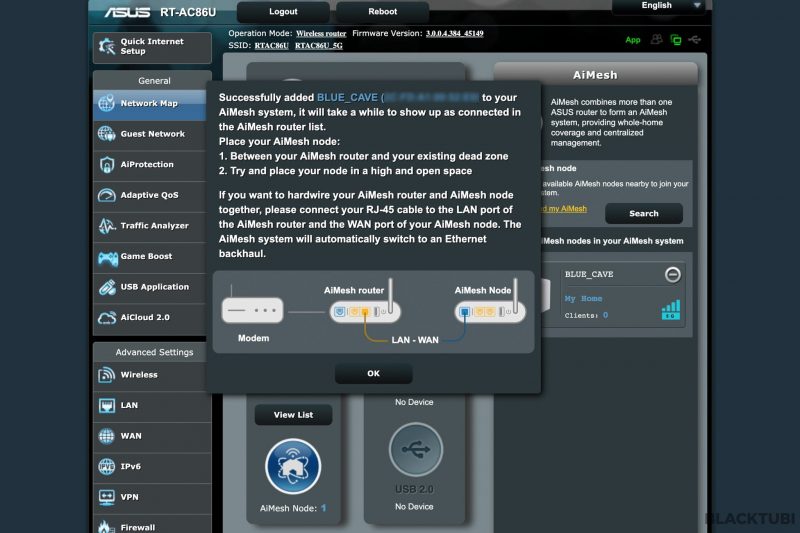 Once the routers are added as a mesh WiFi node, they will all have the same WiFi name and they are all managed from the parent router. You can now attempt to place it around your home where you want to have improved WiFi coverage. It is also possible to use Ethernet backhaul for an AiMesh mesh WiFi system.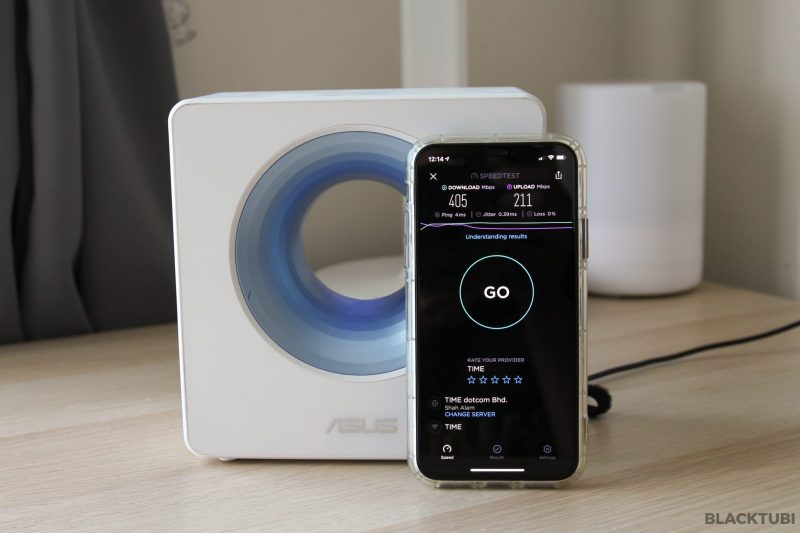 What makes AiMesh that powerful is due to the hardware that they runs on. As AiMesh runs on really powerful wireless router such as the AC2900 RT-AC86U, it provides plenty of capacity for the mesh backhaul. Not to mention that the AiMesh node we use, the AC2600 Blue Cave itself is really powerful as well.
The biggest concern with AiMesh is still the pricing. Yes, buying an RT-AC86U and Blue Cave will cost you near to RM2000. But, if you already use an AiMesh supported Asus router, you can just get a single pack AiMesh capable Asus Lyra Trio to add it as a mesh node and that will just cost you slightly more than RM400. 
This is where the flexibility part of Asus AiMesh comes in, it makes upgrading a lot cheaper and old wireless routers can be reused.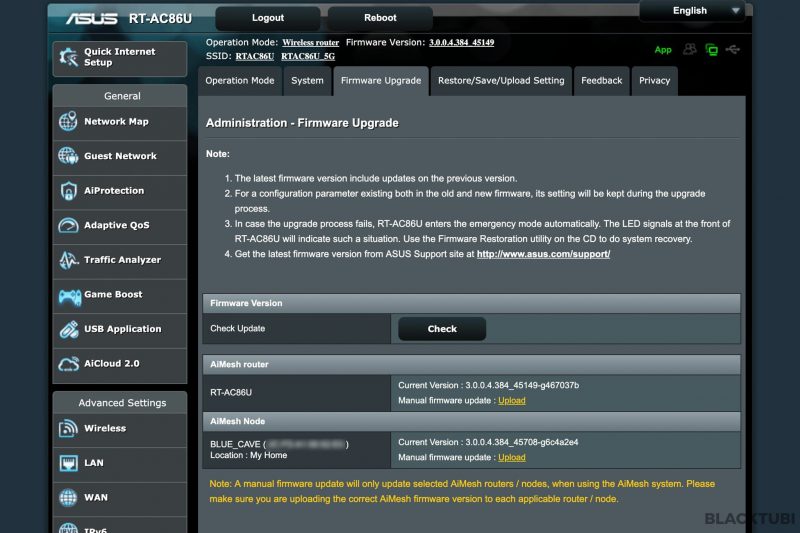 Another key advantage of using a mesh WiFi system rather than repeater or access point modes is they are all managed from the main router. You can update the firmware from a single point so your network will always enjoy the latest performance improvements and security upgrades.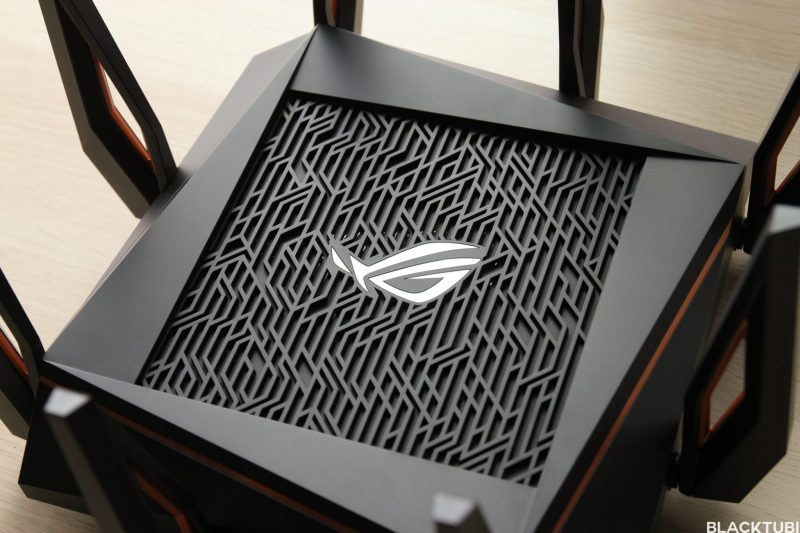 Asus again outdone themselves with the introduction of AiMesh. The versatility and the features is simply unmatched in the industry now. Yes, it is not perfect, especially the setup process of a Mesh WiFi system. But, do not be scared away by the setup process as once everything is configured, the performance is definitely worth the time.
We can see many manufacturers moving towards such a router mesh system with TP-Link upcoming OneMesh and D-Link upcoming Smart Mesh. Asus is the earliest adopter of such system and definitely the pioneer of such mesh system. We are keen to see what is possible in the future.
Summary
Reviewer
Review Date
Reviewed Item
Author Rating