Asus is known for making really high end Wireless Router but today we are reviewing something really different. Asus recently released their RP-AC55 affordable wireless range extender. Thus, I bought one to try how good is Asus' wireless repeaters.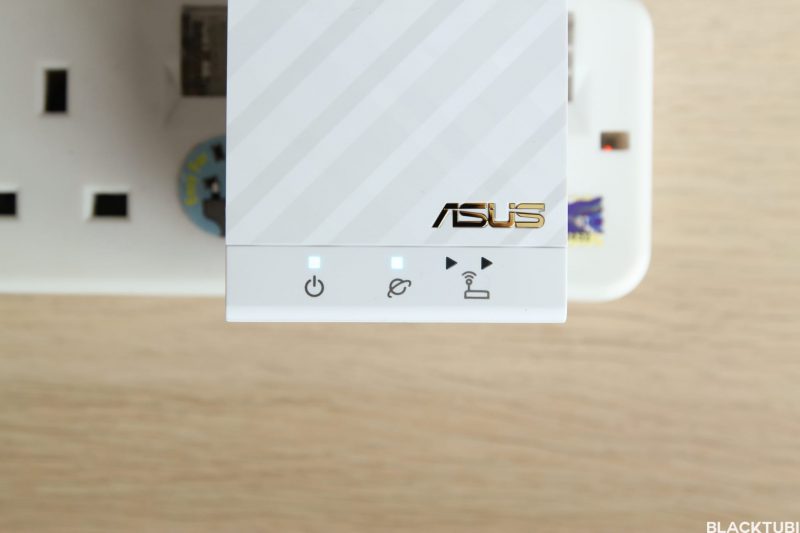 The RP-AC55 comes in an AC1200 wireless configuration. I do not recommend buying a Wireless N wireless repeaters as 2.4Ghz is congested enough and adding a repeater that only use Wireless N is only going to make everything worst. The RP-AC55 is powered by a Realtek chipset so we shall see how well it performs.
Hardware and Specifications
The entire device is white in color and it comes with 2 non-removable external antennas.  There are 4 LED indicators which indicate signal strength and the status of the range extender. On the side, you will find a single Gigabit Ethernet LAN port. There is a physical power switch and a WPS button as well. 
The LED indicators are actually useful on the RP-AC55 as it will tell you whether the Repeater is too close or too far from the main wireless router. I like this feature and I think all other wireless range extender should come with such indicator.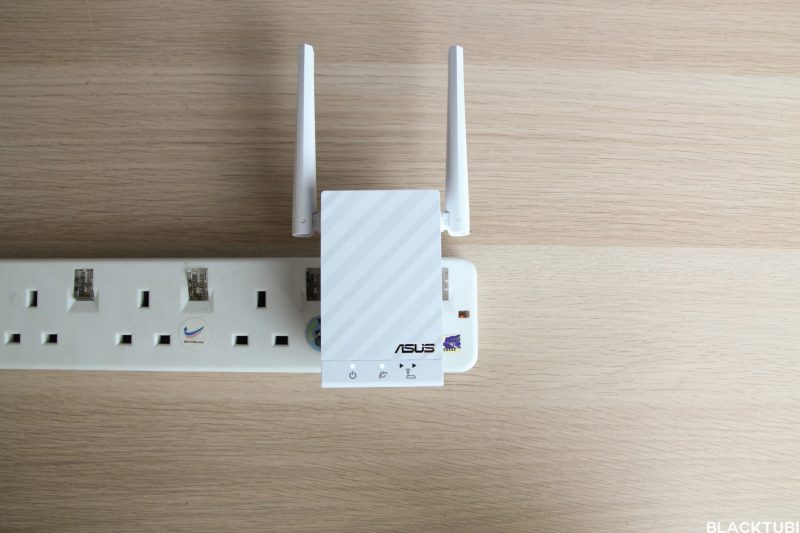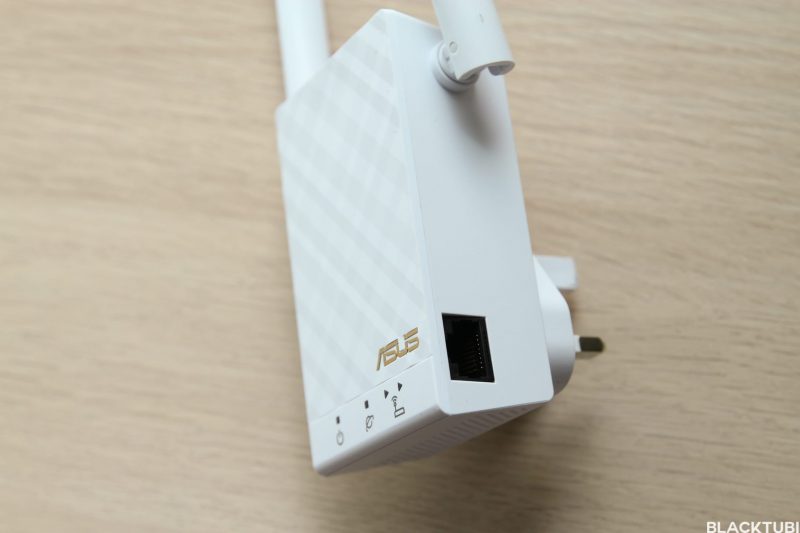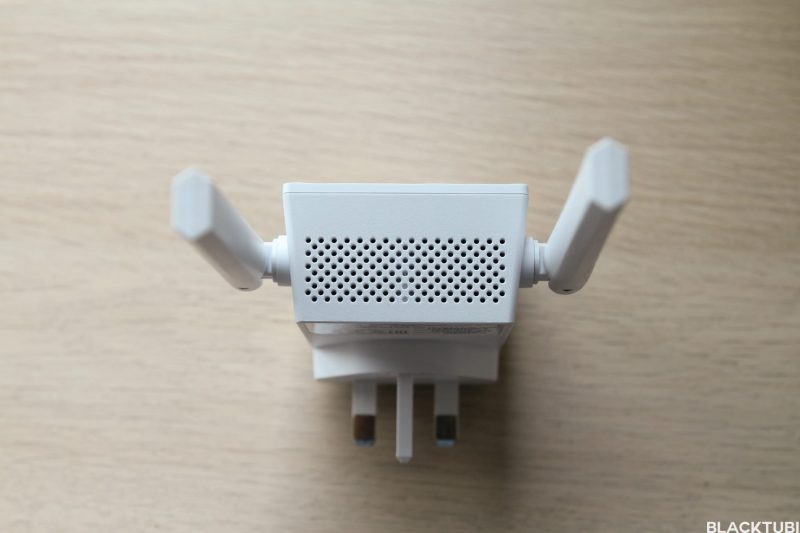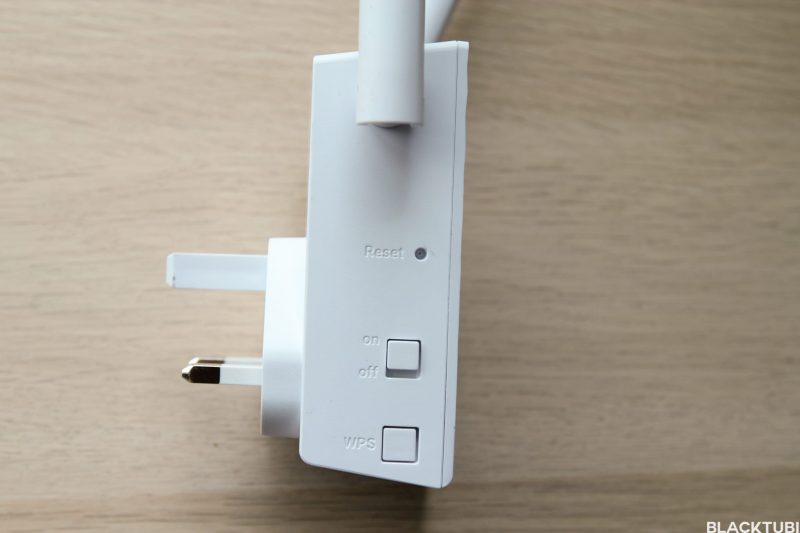 Everything comes with an app, same goes to the RP-AC55. It can be configured using the web interface or the Asus Repeater app which is available for both Android and iOS. I recommend using the app to setup Asus RP-AC55 as the app is really well made and easier than the web interface. 
How the range extender works is really simple like all wireless repeaters. It receive signal from your wireless router and retransmit it. Optimally, you should make sure your range extender is placed somewhere with at least decent signal performance to your main wireless router. This is to ensure that the retransmitted wireless network have decent uplink to the main wireless router.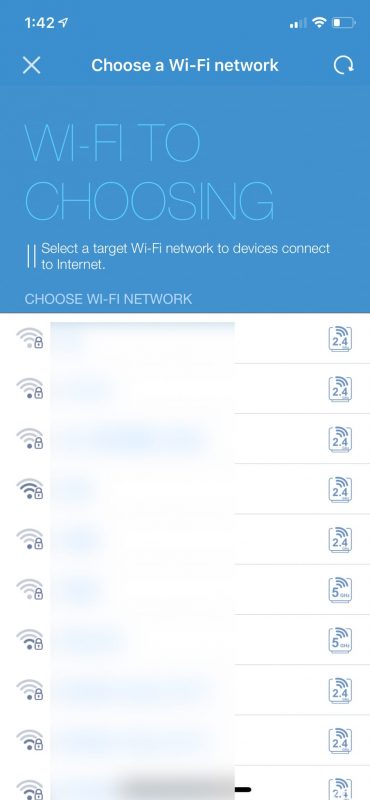 Asus RP-AC55 will let you to select either you want to use 5Ghz or 2.4Ghz for the backhaul. I highly recommend using 5Ghz for backhaul if possible as 5Ghz is a lot faster and more stable and 2.4Ghz. You will have to experiment yourself and see whichever works the best for you.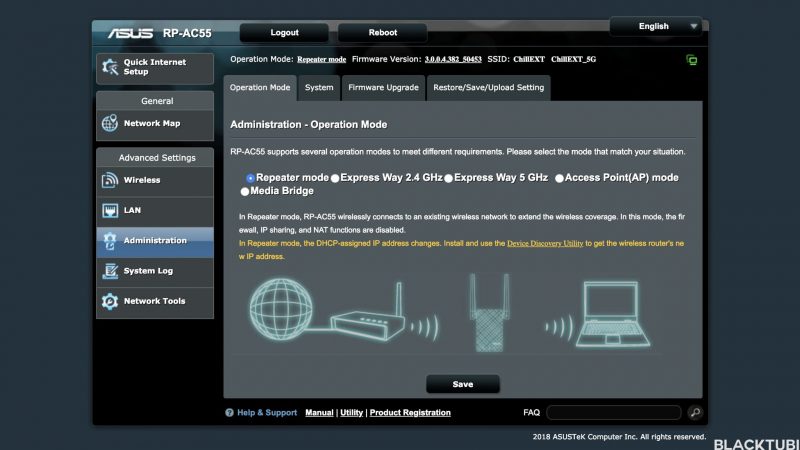 Asus RP-AC55 wireless repeaters actually comes with various operation modes and features so we will take a look at them below.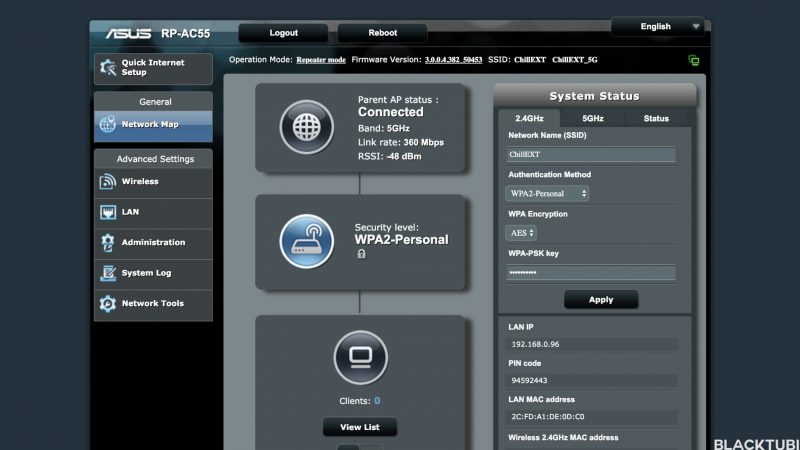 This is the most typical mode like the name says. It basically connects to your router and rebroadcast the wireless signal. I love the Wi-Fi Proxy features in Asus wireless repeaters as it can be used to repeat a public hotspot wireless network with a login page. It is worth to mention that the Ethernet LAN port works normally under repeater mode as well. We realize the RP-AC55 does not support higher WiFi channels (149 and above.
Express way is essentially the same as repeater mode but it uses a dedicated band for backhaul so the congestion can be reduced. For example, it can use only the 5Ghz band for backhaul so the extended network will be 2.4Ghz only. This may be useful in certain cases.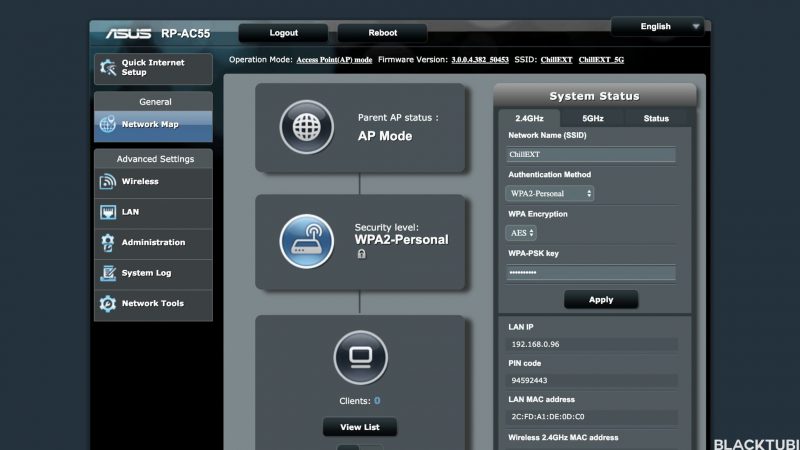 Access point mode is useful if you already have Ethernet cables wired in your home and you can use the RP-AC55 as the wireless access points. It is relatively small sized and the performance is pretty decent. 
Media bridge is Asus' name for wireless bridge. With wireless bridge, it will provide network connectivity to Ethernet devices without the repeater function. I can envision this to be helpful if you want to make your wired network printer wireless or provide internet connectivity to a PS4 using LAN with broken WiFi. In short, it is basically a high performance wireless receiver.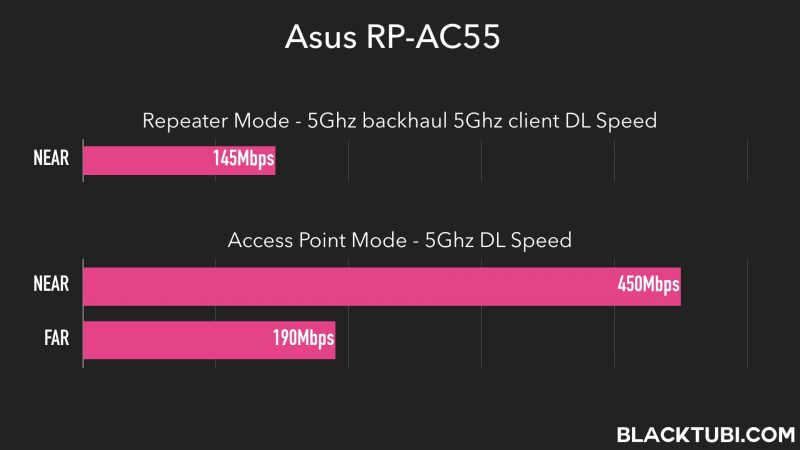 On repeater mode, we are getting around 150Mbps after 2 walls with the Repeater placed in the second room. This is expected as wireless repeaters will cut down the bandwidth. I would say this figure is pretty decent for an AC1200 repeater. 
In this test, we did our usual short distance and long distance testing to see what is the speed of the wireless ability on the RP-AC55. Performance is pretty decent for something this small.
Asus RP-AC55 is a high quality wireless range extender with decent performance. I will be lying if I say the RP-AC55 is better than a mesh WiFi setup. But, I think it is one the best among other AC1200 wireless range extenders. It is also a cost effective way of expanding your WiFi range with significant lower initial cost as the RP-AC55 works with any router in the market.
I think the best part of Asus RP-AC55 is the stability and the features. I find that the stability to be really good even when we purposely sabotage the network, the range extender quickly regains connectivity to the main router.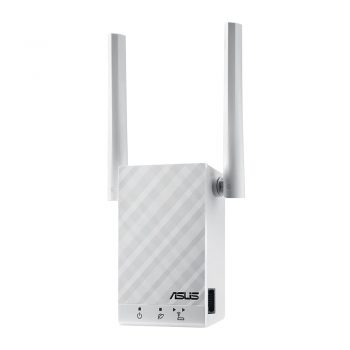 Asus RP-AC55 is a decent wireless range extender with good stability and multiple operation modes.
Good Stability
Gigabit port
3 operation modes
5Ghz does not support high channels