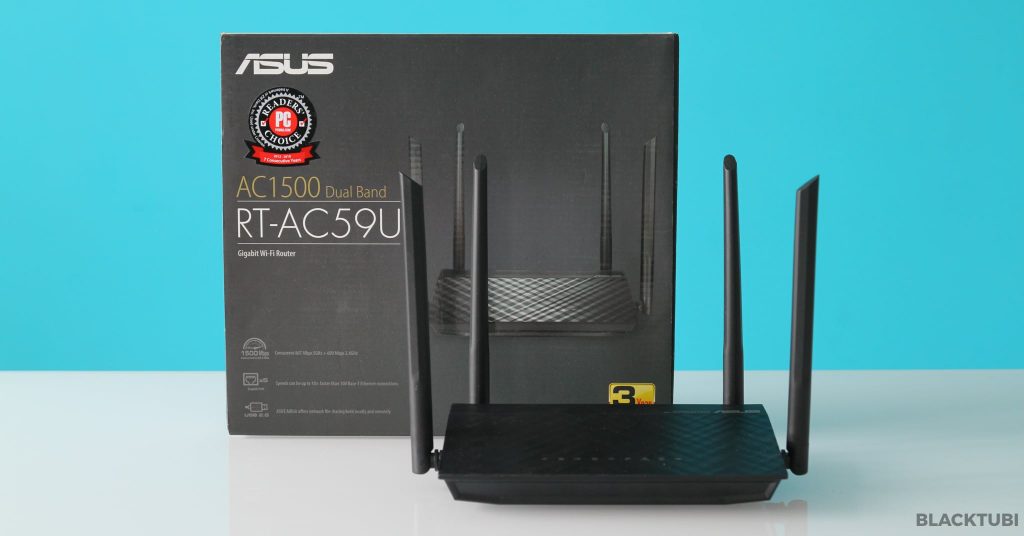 ASUS RT-AC59U is the latest ASUS routers designed to be affordable with decent WiFi performance. This will be a good entry level wireless router if you looking to improve your WiFi connectivity. It supports dual-band Wireless AC1500 MU-MIMO with all Gigabit Ethernet ports.
The router is designed to be simple and easy to use for normal users with medium to low Internet usage and a maximum WiFi speed of up to 500Mbps.
| | | |
| --- | --- | --- |
|   | RT-AC59U | RT-AC58U |
| 2.4Ghz WiFi Specs | 600Mbps | 400Mbps |
| 5Ghz WiFi Specs | 867Mbps | 867Mbps |
| CPU | Quad Core | Quad Core |
| RAM | 128MB | 128MB |
Full specs on ASUS website here.
ASUS RT-AC59U support Wireless AC1500 with MU-MIMO and Beamforming support. The maximum link speed it can reach is up to 867Mbps on the 5Ghz channel. After taking into account of interference, the expected peak speed should be up to 500Mbps.
Compared to the RT-AC58U, the 2.4Ghz WiFi speed is improved to 600Mbps as it uses 256QAM instead of 64QAM. It means you will get faster WiFi speed if your WiFi adapter support 256QAM.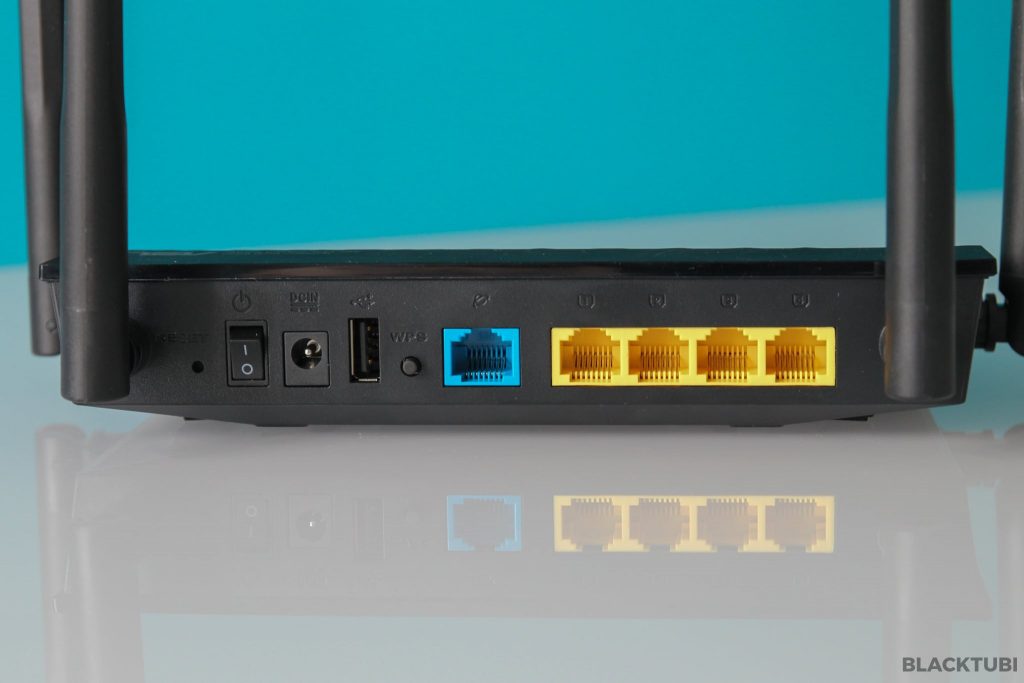 On the back, you have 4 Gigabit Ethernet LAN ports and the single Ethernet WAN port. There is a USB port to share files on the network. The RT-AC59U can be wall mounted with 2 screws but you will need to buy your own screws.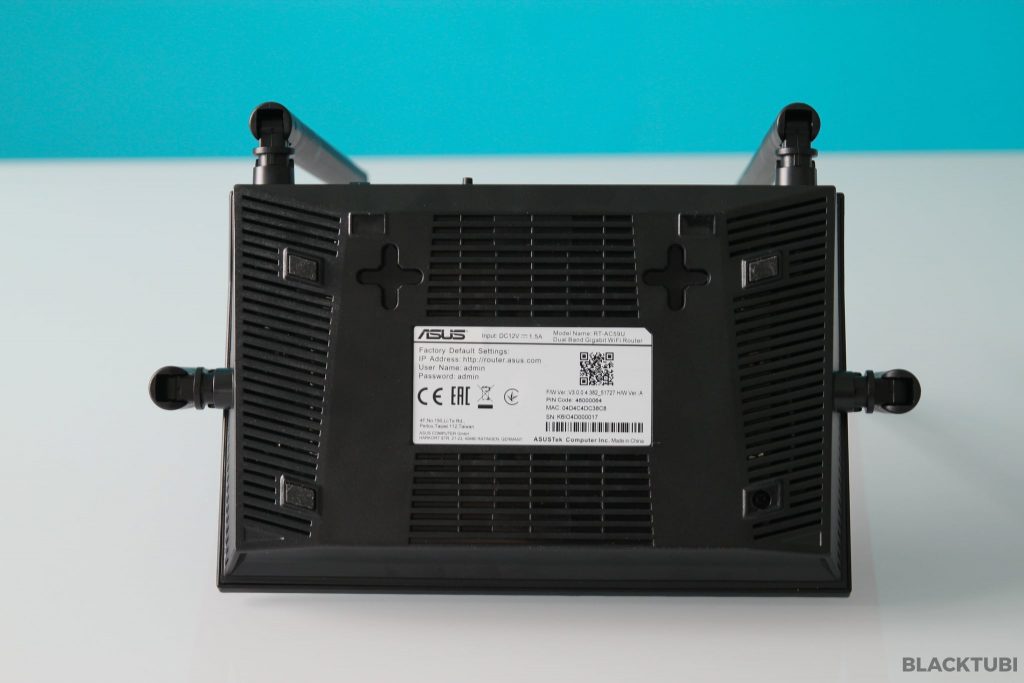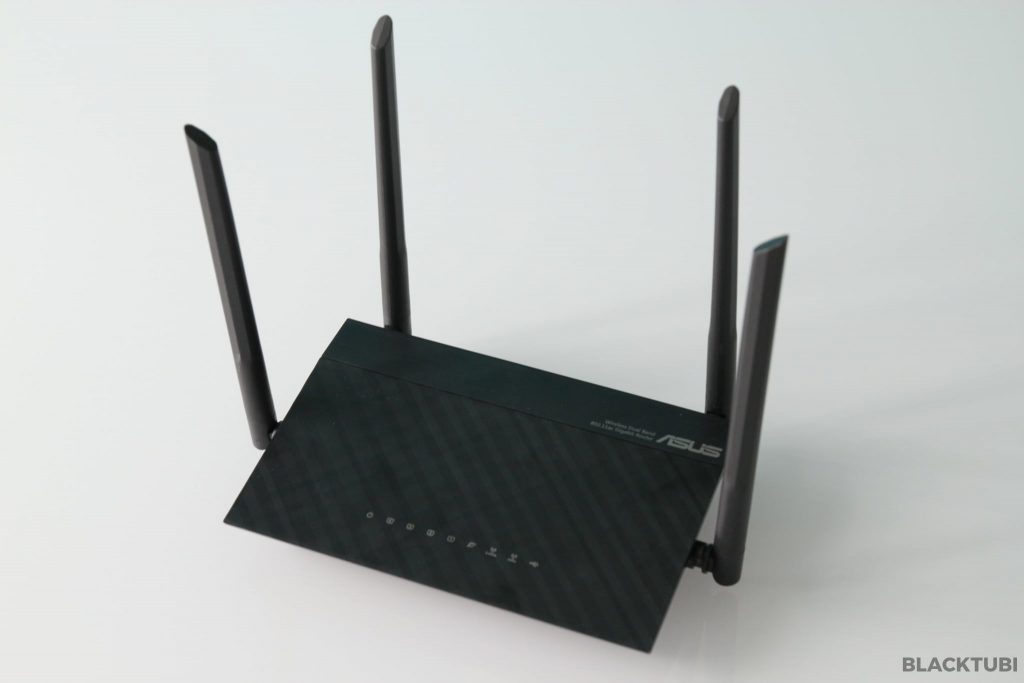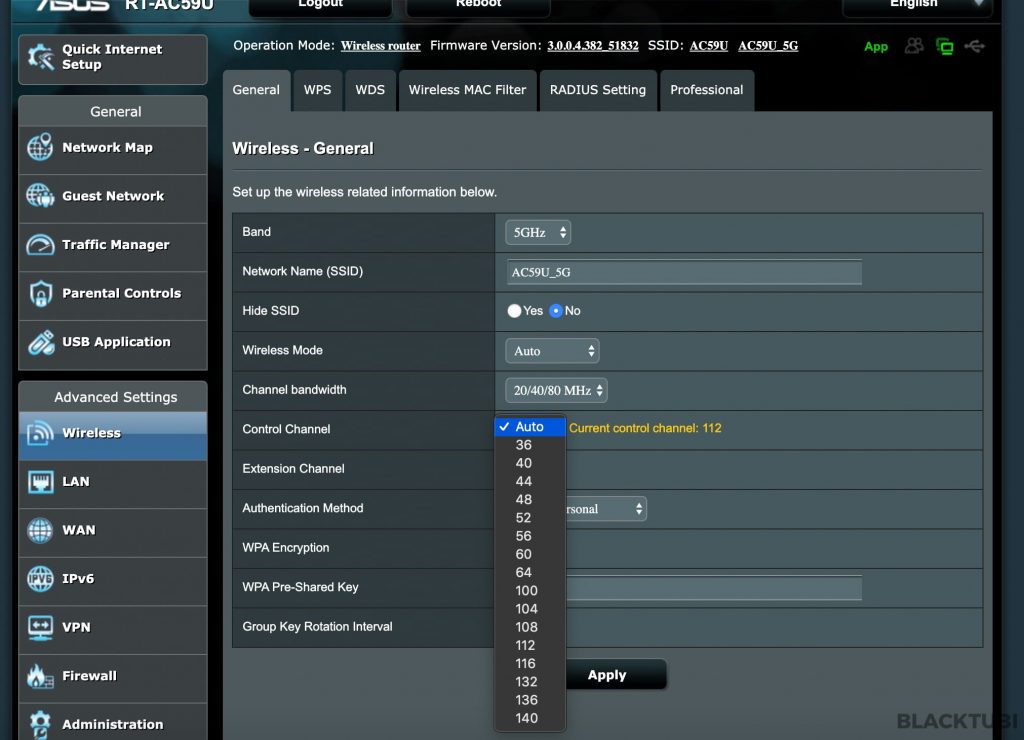 The WiFI performance is the most important aspect of a wireless router. Luckily, the RT-AC59U doesn't disappoint. While it doesn't offer mind-blowingly good WiFi coverage like the more expensive RT-AC86U, it is definitely better than the router provided by our ISP. The WiFi speed is stable and consistent and we do not notice any issue throughout one week of testing.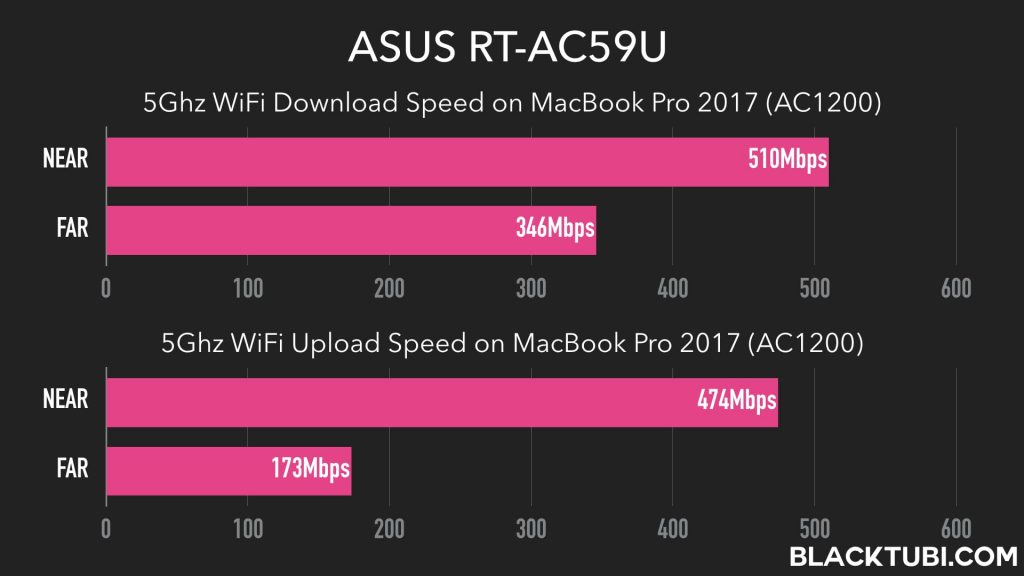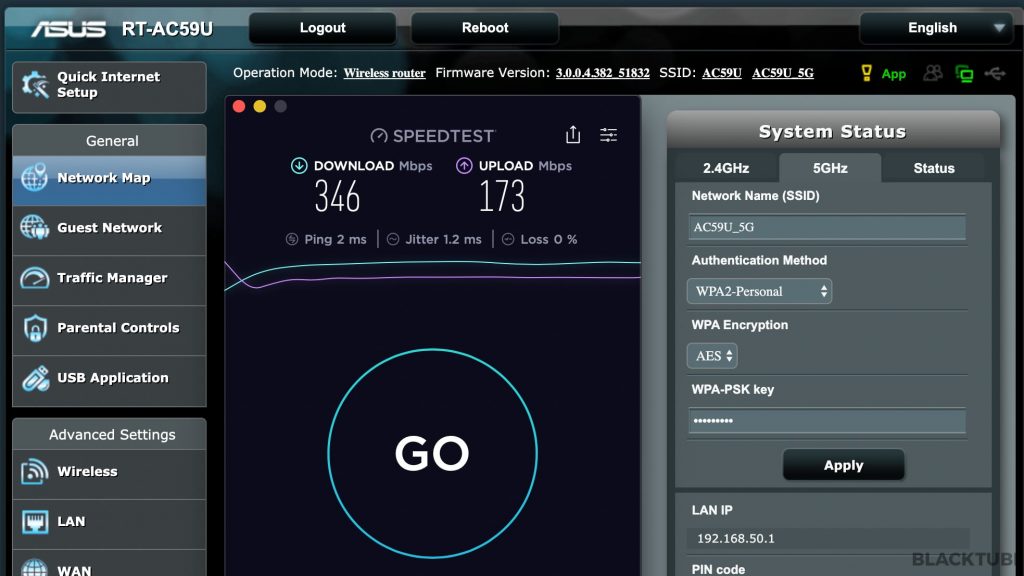 We tested the WiFi performance on our 1Gbps Internet  connection with a 2017 MacBook Pro to see what is the fastest WiFi speed. We can get 500Mbps easily with good WiFi coverage and it will drop progressively as we move further away from the router. This is much better than the stock D-Link DIR-842 from the ISP.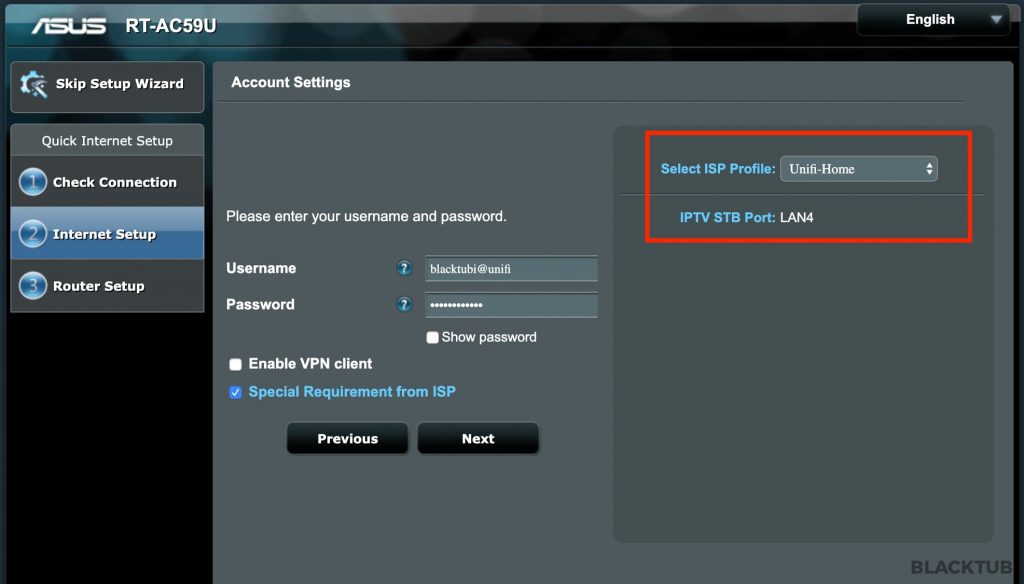 The setup is simple and user-friendly like all ASUS routers. If you use Unifi, you have to select the Unifi-Home during the setup wizard. Besides, the router is also able to work on a Maxis Fibre Internet connection.
You can to my Asus Unifi setup guide here.
The firmware of ASUS RT-AC59U is easy to use an we do not face any hiccups during the setup of the wireless router. We tested this router for a week and it performs well without an issue.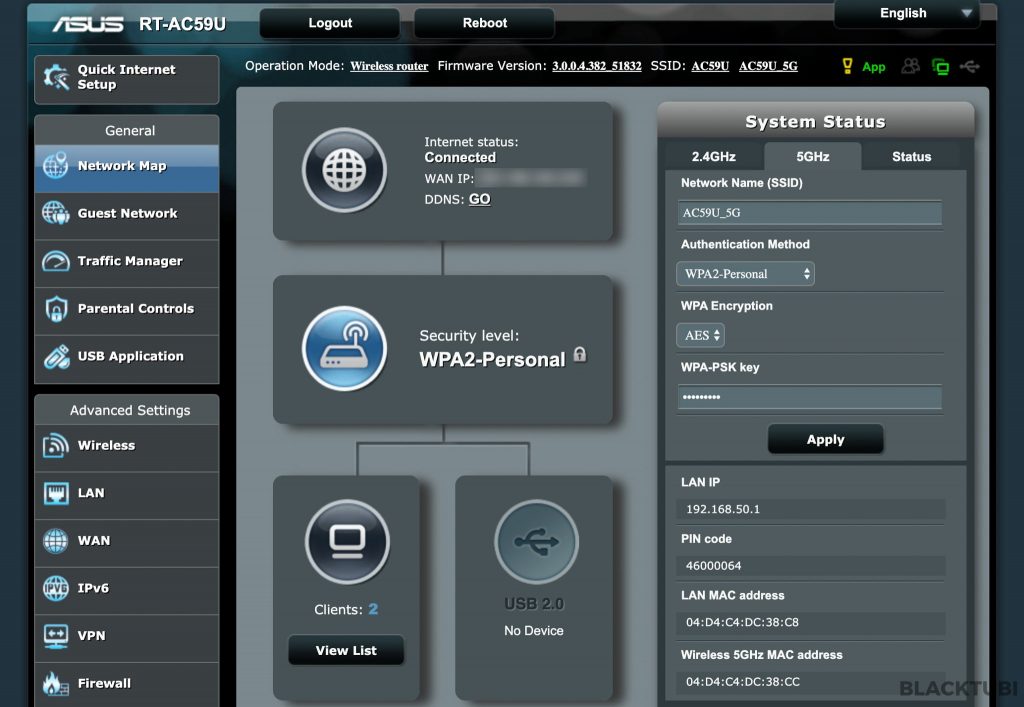 The features is where the RT-AC59U shines compare to the competitors. It offers what the other competitors do not offer at this price point. ASUSWRT is really robust and it provides plenty of customization to suit your needs.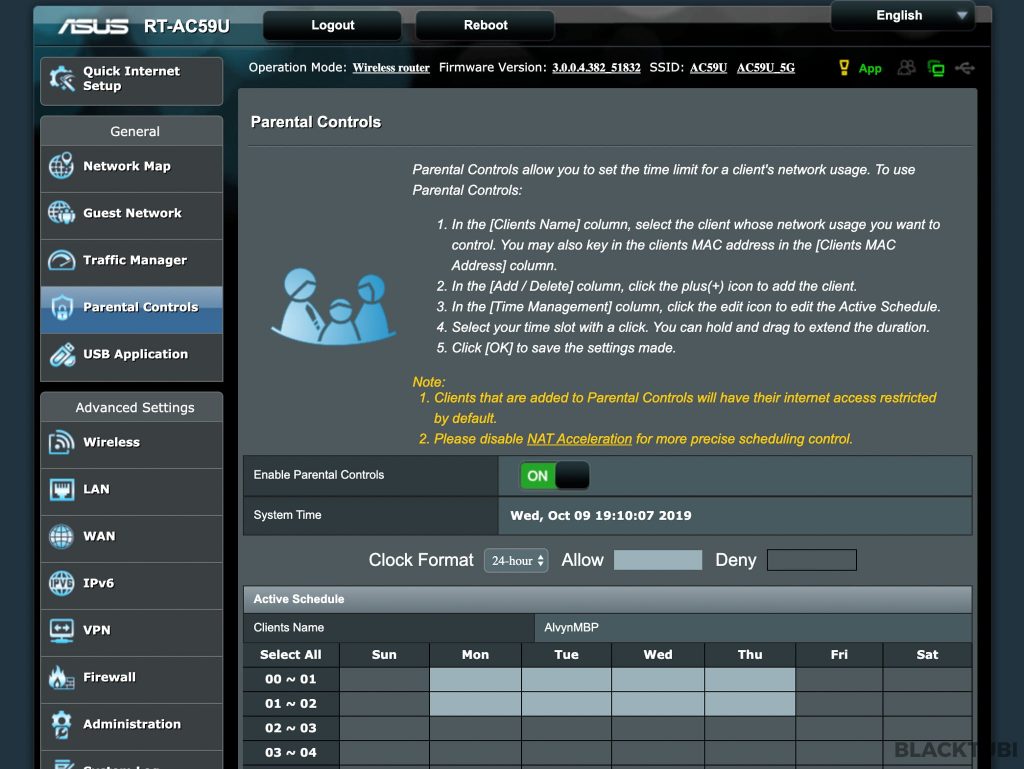 ASUS included a built-in parental control function on the RT-AC59U. While it isn't as robust as the ASUS AiProtection routers with website category restriction. It can let you to setup usage time limit and block Internet access. There is also a basic URL blocking function though it cannot work on HTTPS websites.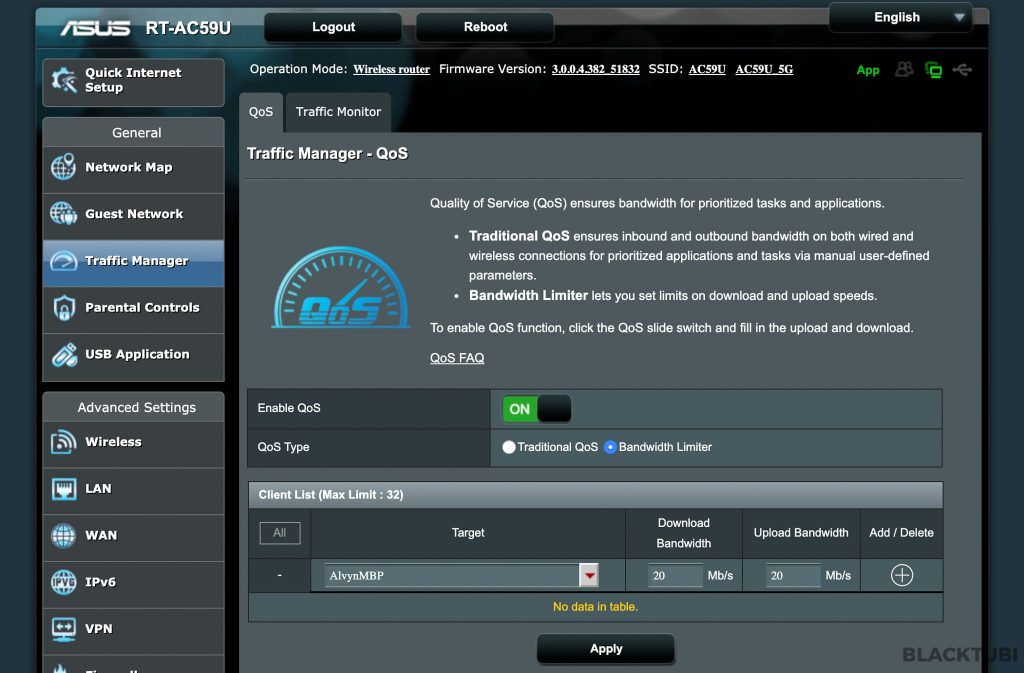 Another thing only available at ASUS router is the speed limiter function. You can limit the maximum Internet speed of some devices which is useful in some situation or when you have a slower Internet connection.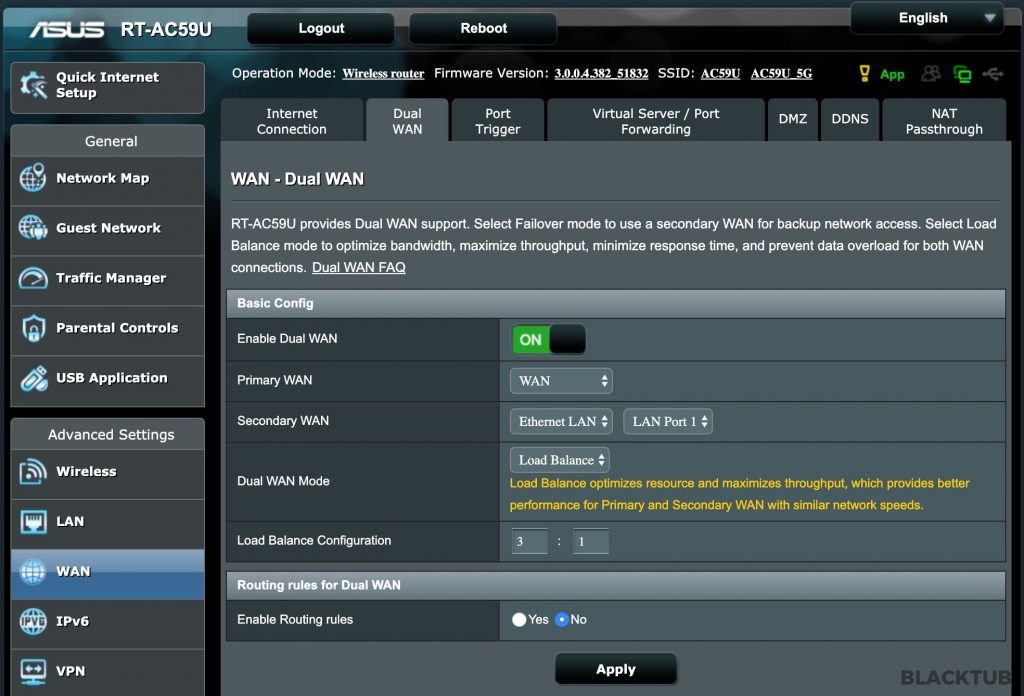 We also found Dual-WAN function on the RT-AC59U. While most people will not use this, it is surprising to found such a feature on a budget router like the RT-AC59U. Dual-WAN is normally reserver for more expensive routers as it is CPU intensive.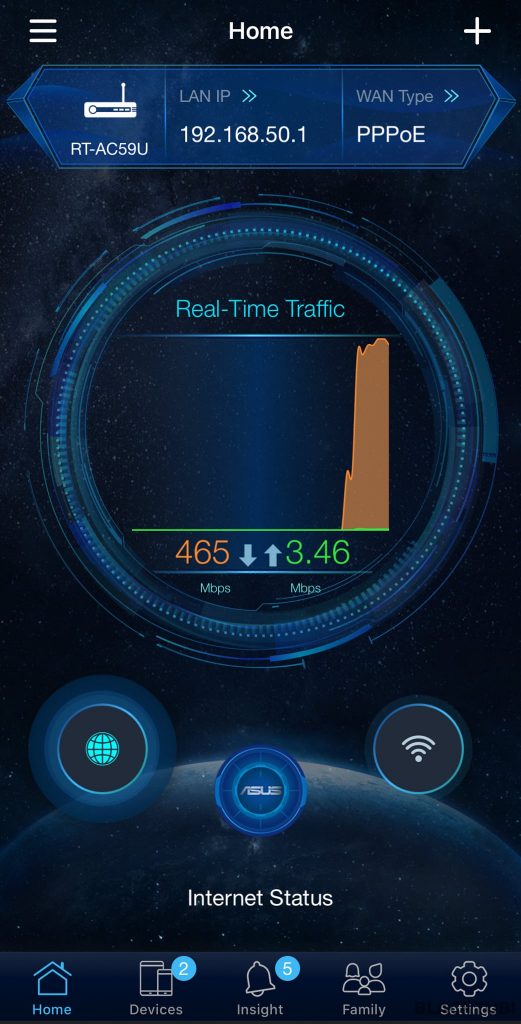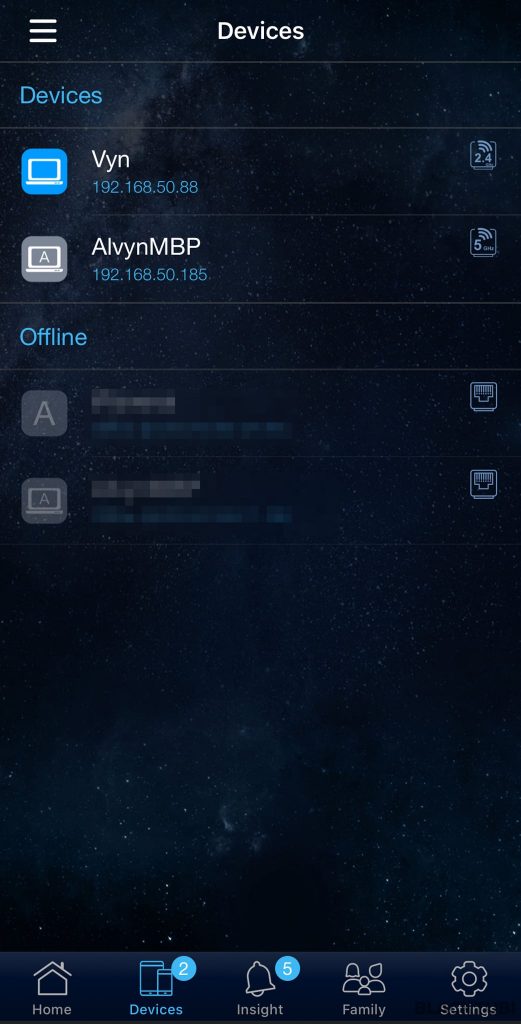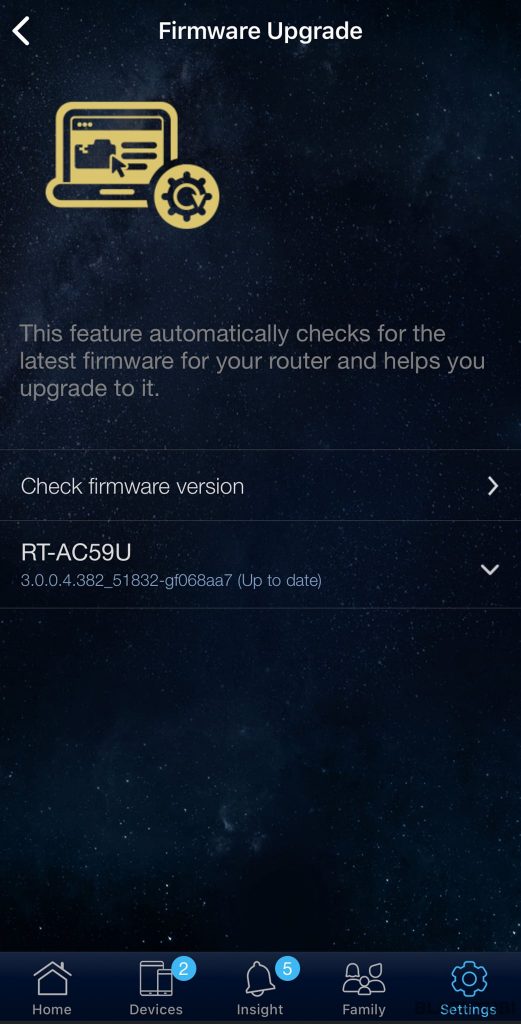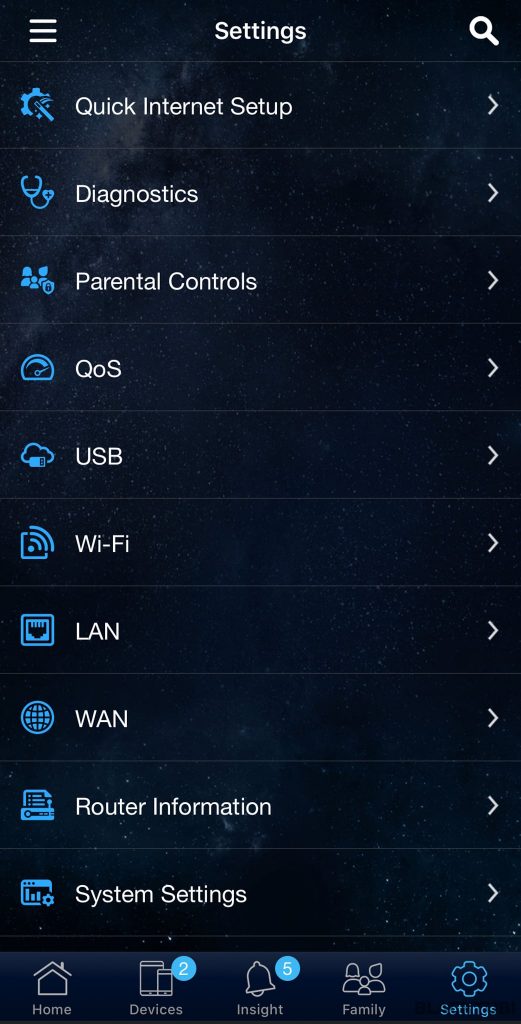 The ASUS Router app is recently updated with improved user interface and features. You can now do more configurations on the app without using the web interface. I think mo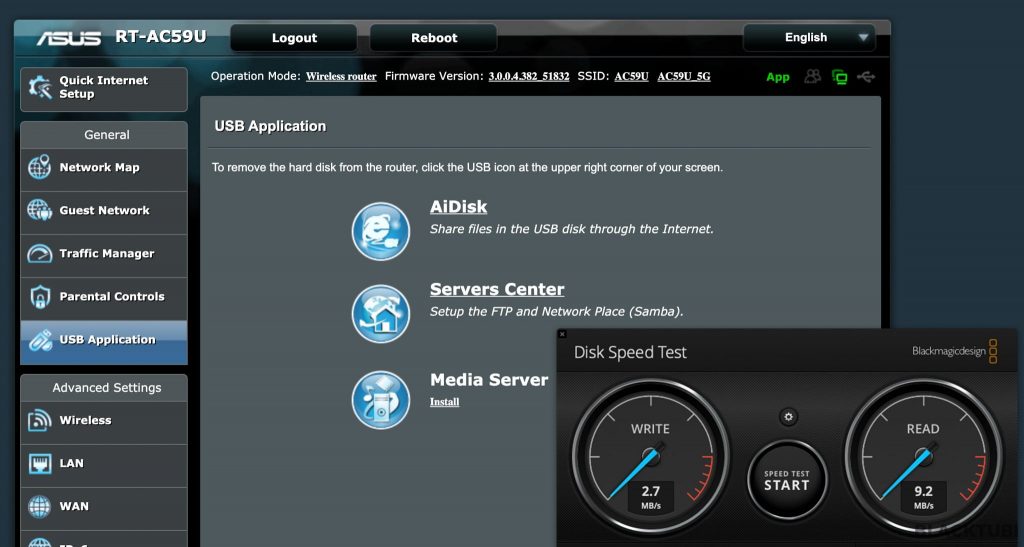 The USB port can be used to share files on the network either on a USB drive or an external hard drive. We used it to share files from a USB external hard drive and see what is the speed it can get.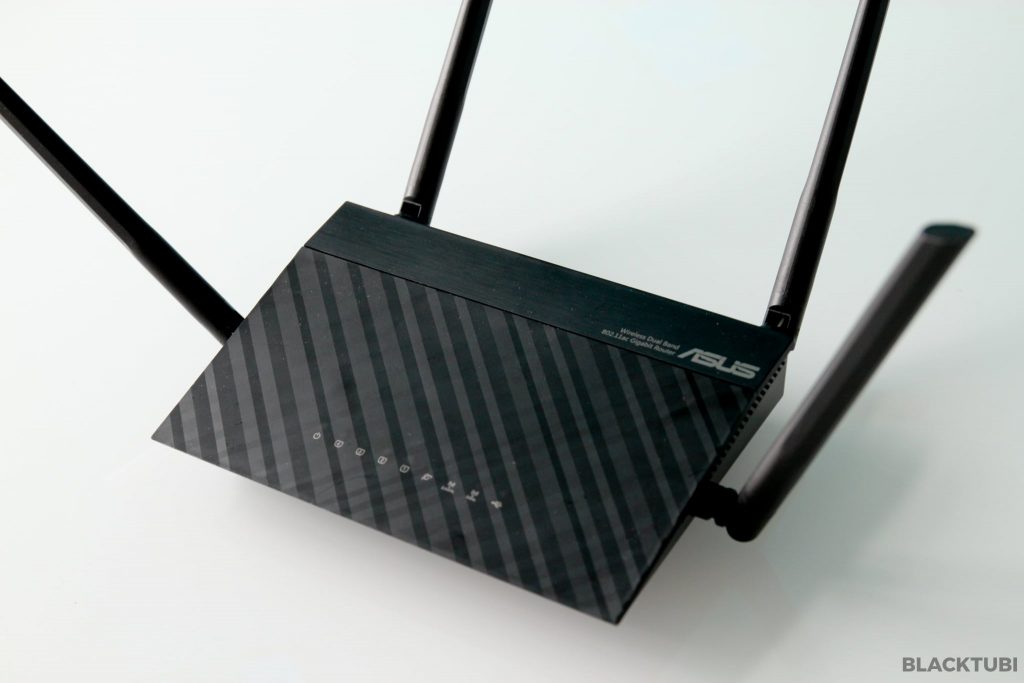 ASUS RT-AC59U is a great router with decent WiFi performance and a strong set of features. It is easy to setup and very user friendly to configure. The firmware and WiFi connection is also very stable and definitely a good improvement from the ISP provided router. It is now available for sale at RM369.
Easy to setup

Plenty of function

Good Stability