Asus recently launched the USB-AC68, a high-performance USB 3.0 wireless adapter. It looks really impressive with the all the red highlights and 2 antennas that actually open up. The design is clearly inspired by Asus RoG with the gaming theme. Asus ship the wireless adapter with a USB extension dock. So, you are able to position the wireless adapter better for optimum signal reception. I suggest placing it on the desk and not hiding it behind your PC chassis.
Hardware Specifications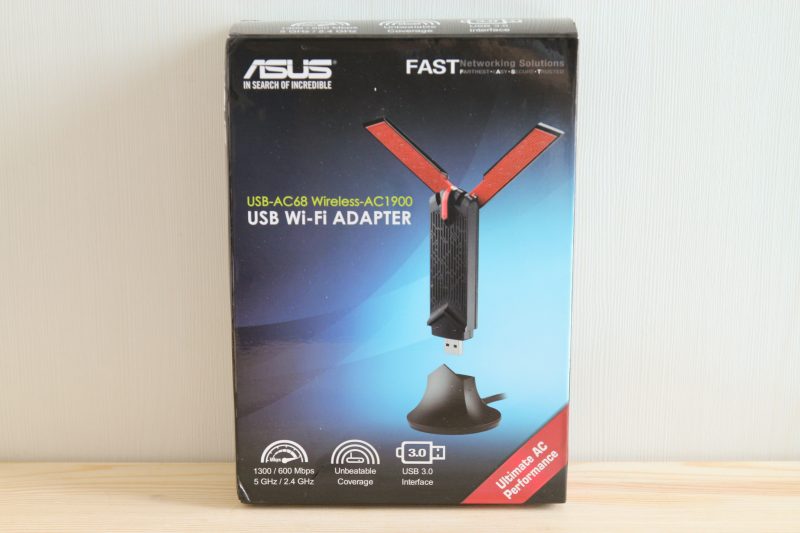 Asus USB-AC68 support Wireless AC1900 which is 600Mbps on the 2.4Ghz band and 900Mbps on the 5Ghz band. It comes with a USB 3.0 port so make sure you use it on a USB 3.0 port on your computer or else it will be bottlenecked. It supports MU-MIMO and you are able to enjoy improved performance on a router with MU-MIMO ability like the RT-AC88U I recently reviewed here.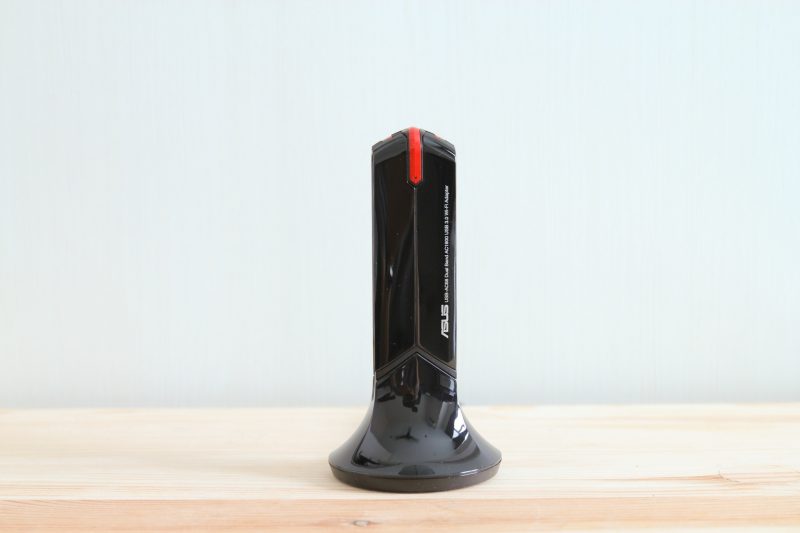 The entire front and back of the wireless adapter is full of ventilating holes so make sure you do not block them. The device does get slightly warm but you should not worry too much about it. The wireless adapter will work with the wing antennas closed but I prefer to have the antennas opened for a better signal reception.
USB-AC68 Performance Testing – 800Mbit/s over wireless!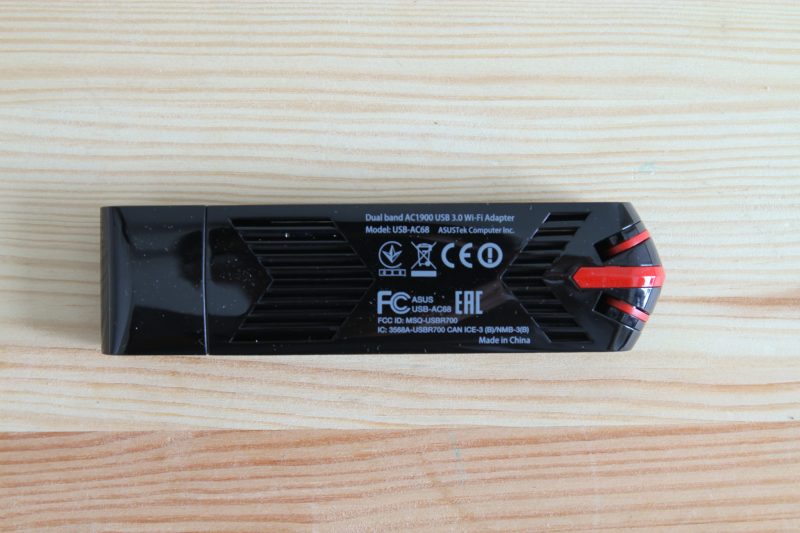 I never have good experience with USB wireless adapters. They are normally slower than internal PCIE based wireless card for some reasons. The USB-AC68 impressed me. It supports Wireless AC1900 which is extremely fast for a USB wireless adapter. With the adapter plugged into the included dock and the antennas fully opened, I have really great signal reception on this device. It is much better than my Macbook's built in wireless card. Besides, the stability is really great. I do not face any random spikes or the wireless adapter suddenly removed, unlike some other USB wireless adapter.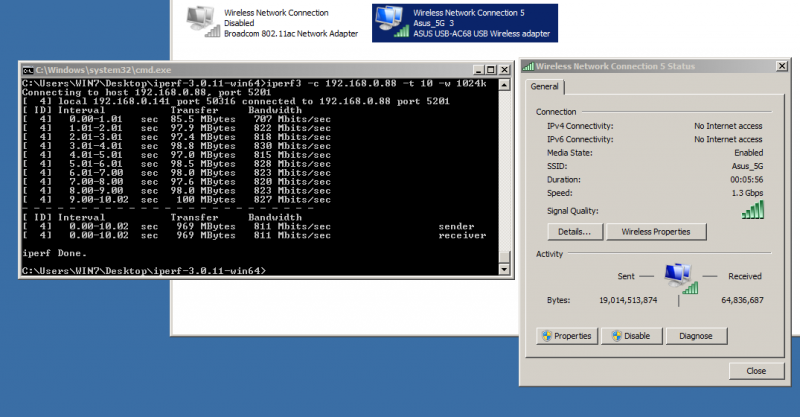 I am going to test this wireless adapter with Asus own RT-AC68U which is an AC1900 router as well. On my test, I am able to achieve a really impressive 800Mbit/s on the 5Ghz band. It is over 800Mbit/s wirelessly on a USB wireless adapter which is really impressive. On further testing, the performance is really good on the 2.4Ghz band as well. I am able to achieve close to 300Mbit/s on the 2.4Ghz band. This device is clearly designed to take advantage of the advanced wireless ability on high-end Asus routers. It provides good performance and stability.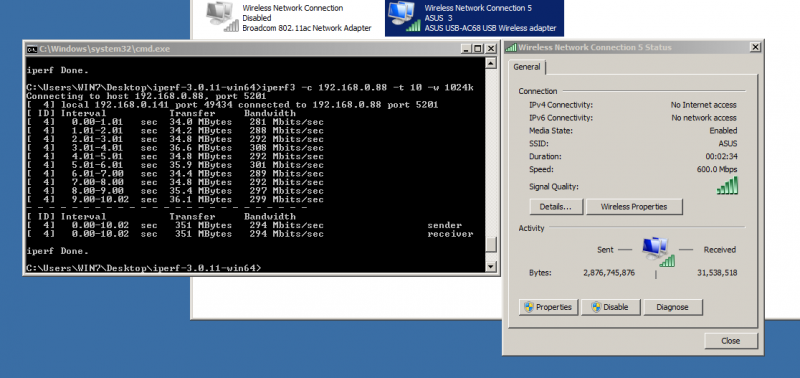 The Verdict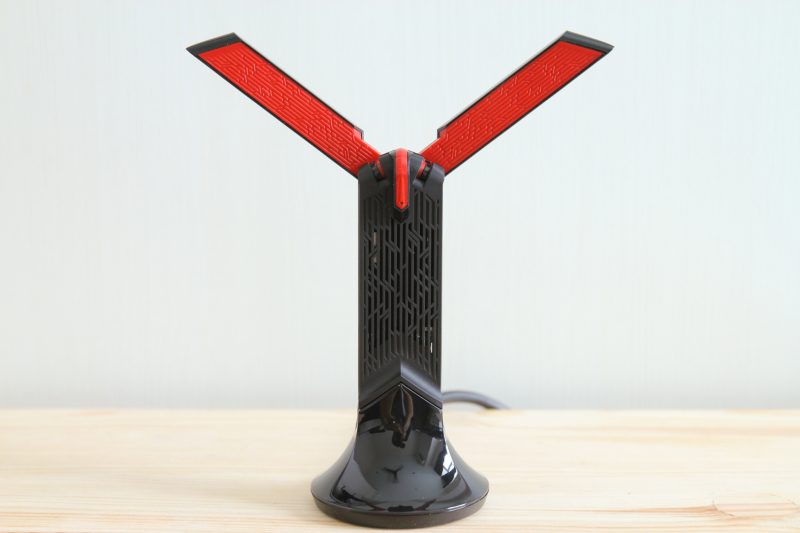 Asus USB-AC68 is a truly high-performance USB wireless adapter. It is really fast and stable, unlike some other USB based wireless adapter I tried in the past. The performance and consistency is top notch. I am truly impressed by what this device is able to do. I highly recommend this for those looking for a high-performance USB wireless adapter. It may be a bit pricier but to me, it certainly worth every penny for what it offers. It is stable and it works really well. If you need a fast wireless AC connection and a PCIE solution such as the PCE-AC88 is not possible, get this wireless adapter. You will not be disappointed.