D-Link COVR-C1203 is a mesh wireless system by D-Link. They are the latest player in this industry but late is better than never. We will see how different is D-Link's mesh WiFi systems compared to current players in the market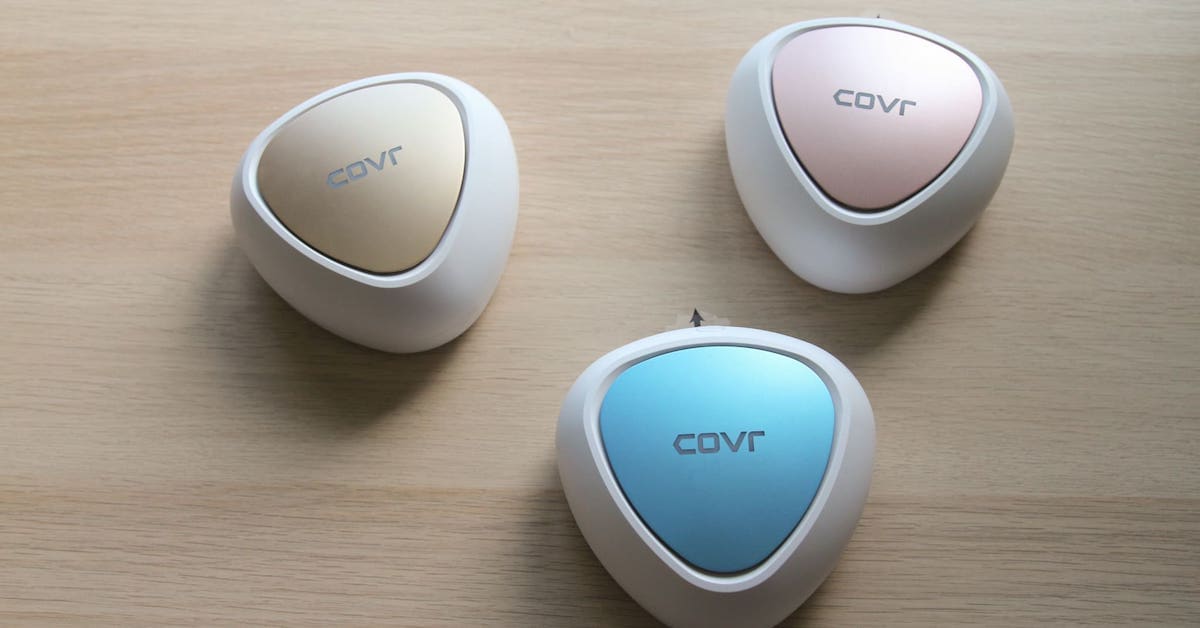 As our network is getting faster today, we need better WiFi signal in order to get better WiFi speed. As such, a mesh WiFi system will come into play. Mesh WiFi systems comes in a few nodes, 3 in case on D-Link COVR-C1203. They will form a WiFi link to each other and together broadcast a WiFi for the maximum coverage.
A mesh WiFi system is better than repeaters in many ways. Wireless repeaters are inferior as they are not stable and they do not perform as well. This is due to they do not work together as a single network. Mesh systems come with software which help determining the best WiFi link to use for the maximum performance.
Hardware and Specifications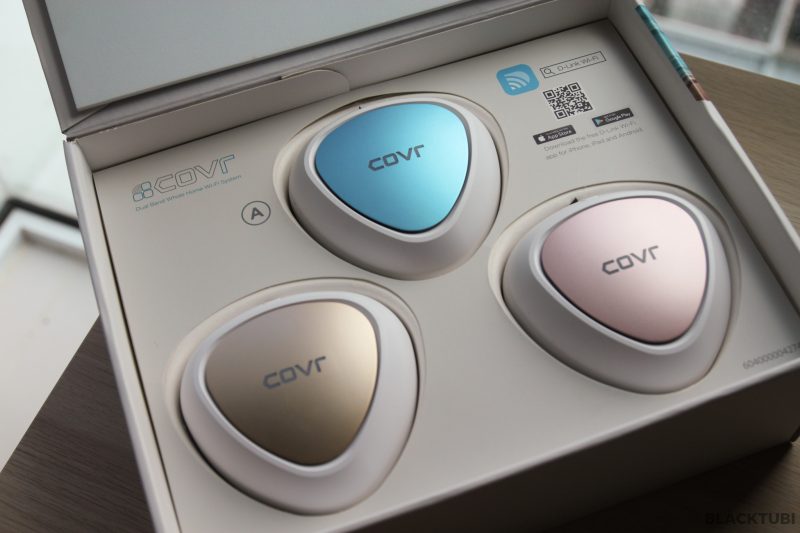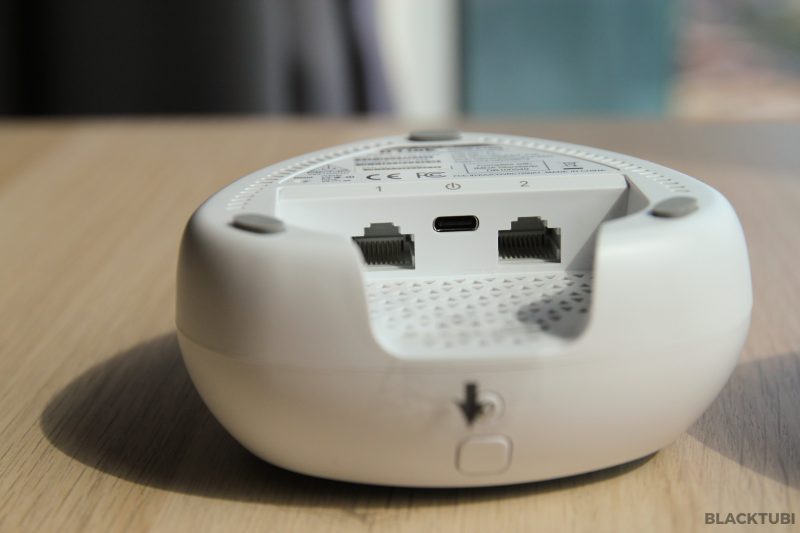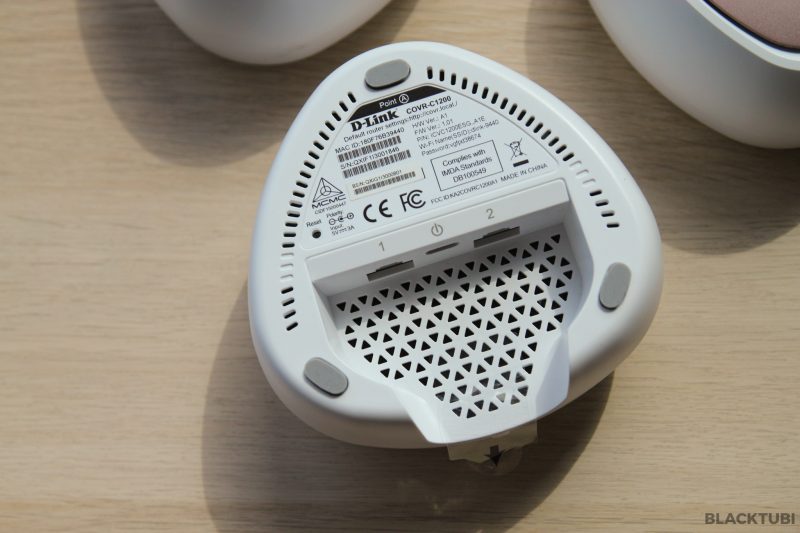 D-Link COVR C1203 comes in a pack of 3 units and they are identical. There is a multicolor LED underneath the COVR LED on top to indicate the status. Like all mesh systems in our market, the COVR C1203 comes with only 2 Gigabit Ethernet ports. It is powered via USB Type-C.
D-Link COVR C1203 are dual band 2×2 devices. They support wireless AC1200. With that, they will be reusing the existing bands for the mesh networking instead of having a dedicated band.
Now, let's take a deep look on how we setup D-Link COVR mesh WiFi system. We start by turning on the first unit and proceed connecting to it over WiFi. In case you do not know which one is the main unit, it is the one labeled Point A at the bottom, similar to the WiFi password.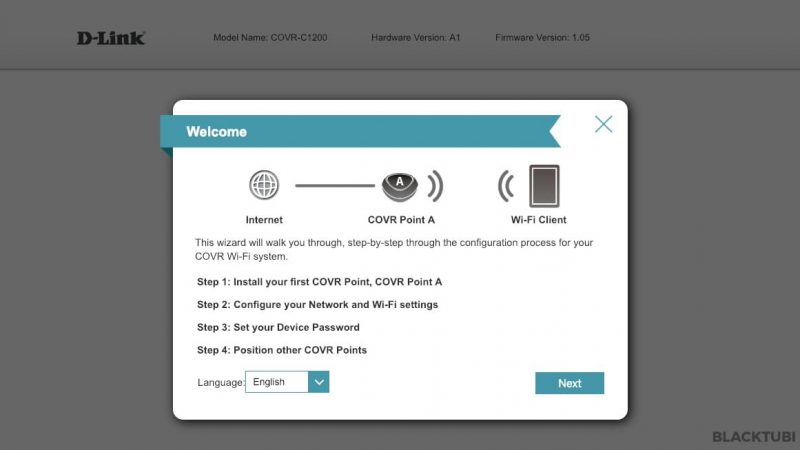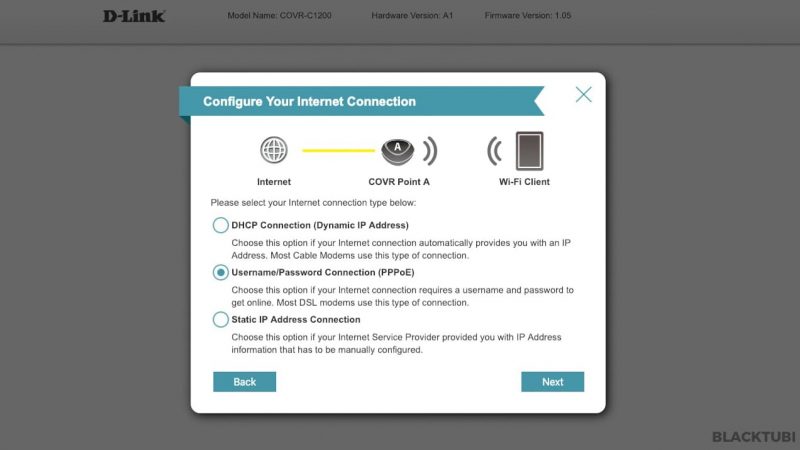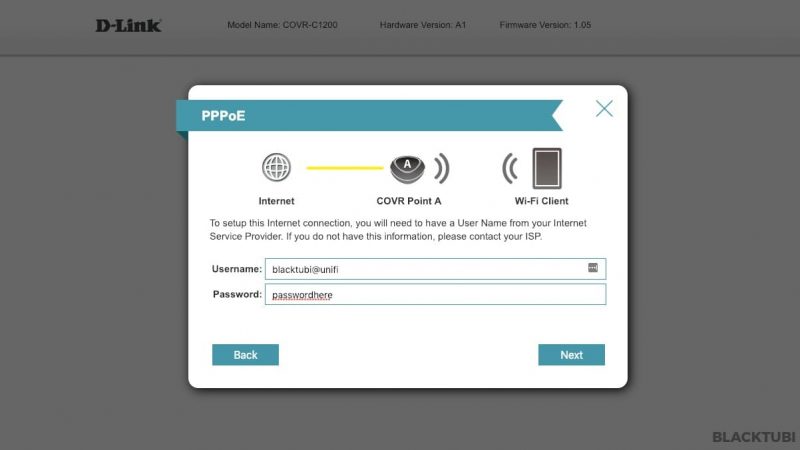 The setup is simply, simply connect the COVR-C1203 to your ISP modem. Then, select PPPOE mode and insert your PPPOE username and password. There are a few more question such as the desired WiFi name.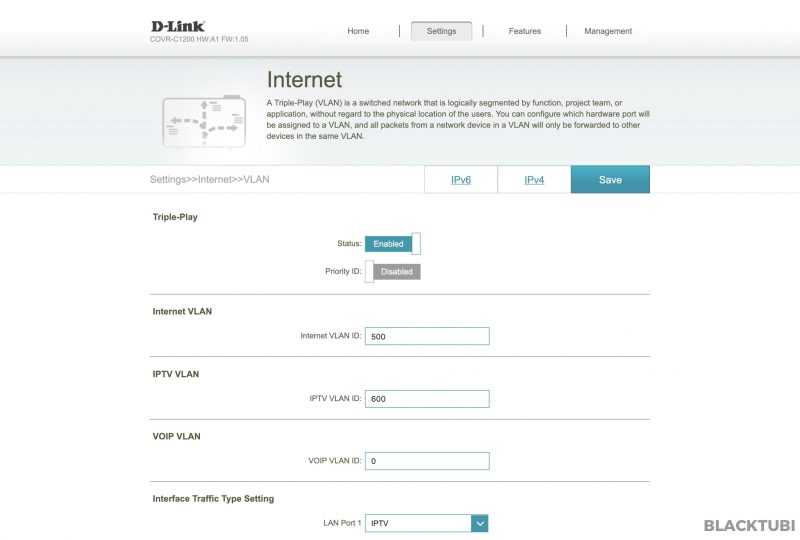 If you use Unifi, you need to proceed with an additional configuration. You need to connect to the COVR C1203 using the new WiFi name. Next, login to the router and setup the VLAN ID. Simply refer to this image above. It should be working with Unifi once you configured the VLAN ID. D-Link COVR C1203 is fully compatible with Unifi with HyppTV supported.
The last part is the beauty of D-Link COVR-C1203. You can just proceed to turn on the remaining 2 units once you are done configuring the main unit. They are already paired out of the box so you can skip the painful step of pairing mesh nodes like other brands. 
The firmware of D-Link routers are always basic, same goes to the COVR C1203. The value added features are basic parental control, QOS and DDNS. Of course, it has all the basics such as guest WiFi, MAC address reservation and website filter. There are not too much we can say over here.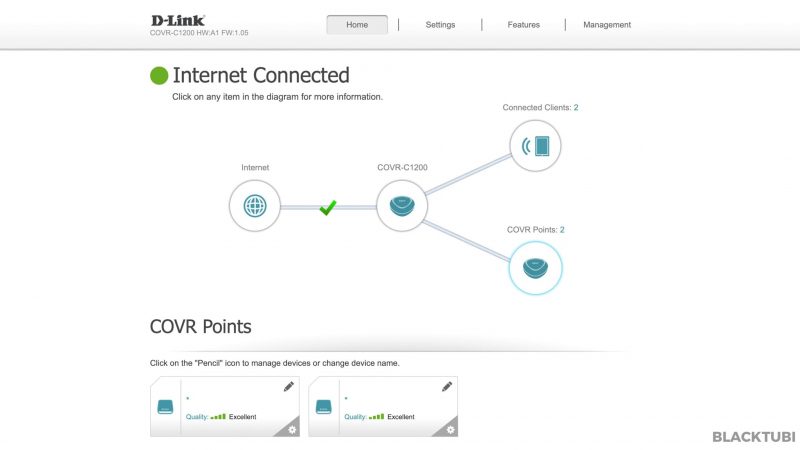 Unlike TP-Link Deco system, D-Link's COVR does have a web interface for management. The home page will show you all the connected devices and the connected COVR points. If you click on the COVR points, it will show you their signal quality in bars. This can be helpful in positioning your COVR devices.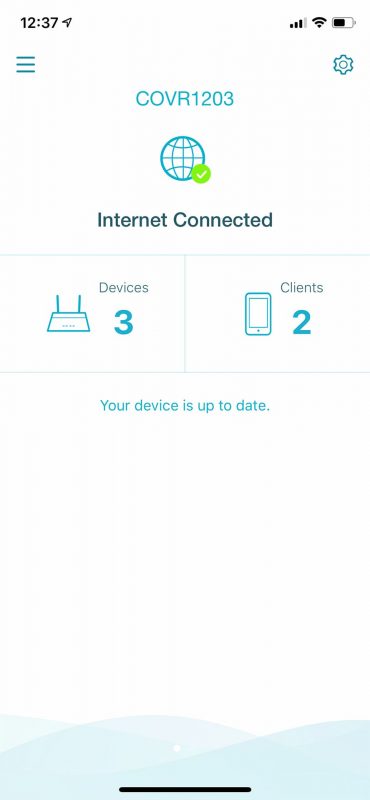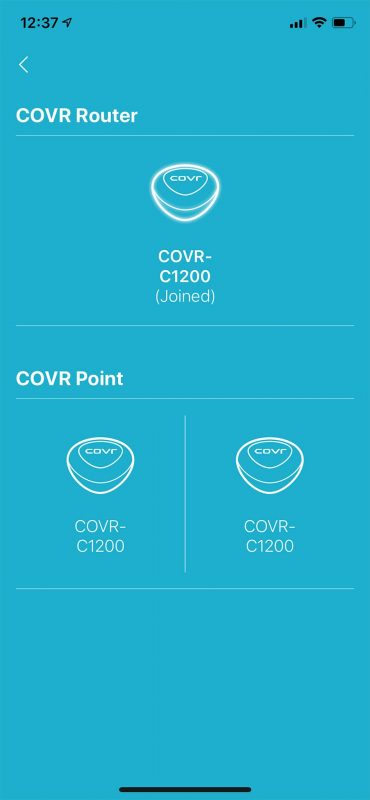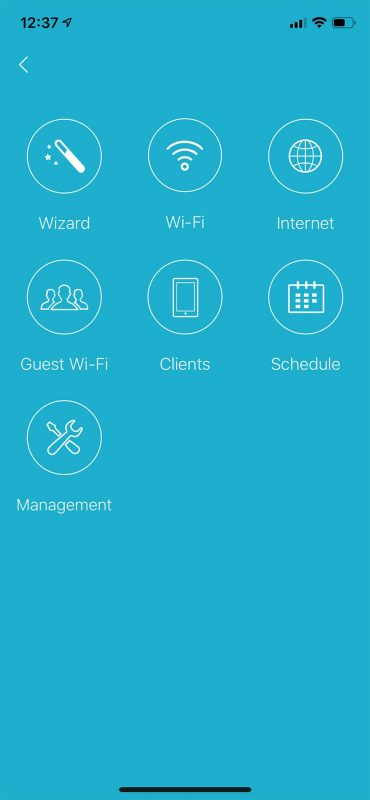 D-Link WiFi  app lets you to monitor and perform some configuration. You can see the status of the COVR nodes and view all devices connected.  It is handy but we do not recommend using the app to setup the mesh system. The web interface is more reliable for that.
We will first test what is the maximum performance the system is capable of when connected at a near distance to the main node. We will use this to rate the maximum WiFi speed of this device.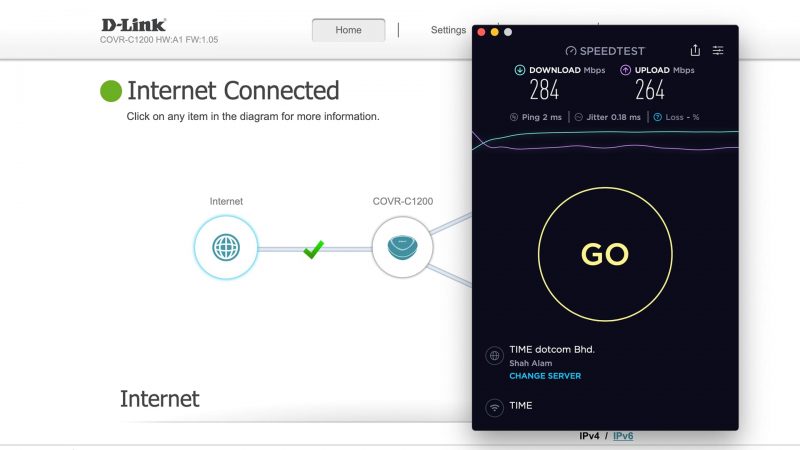 The results are rather surprising. We manage to reach 280Mbps on the speedtest with a Gigabit Internet connection. This is tested at really close distance and with no other devices connected to the Mesh network at the time. We consider this to be slightly towards the slower side so we would recommend it to users with a 300Mbps Internet connection.
Another point I will always look at is the roaming performance. D-Link do not advertise if their devices support the 802.11r standard roaming protocol but it does perform decently in our test. I tried walking around in my house and my phone can switch from one and another mesh node pretty quickly. We guess D-Link probably got some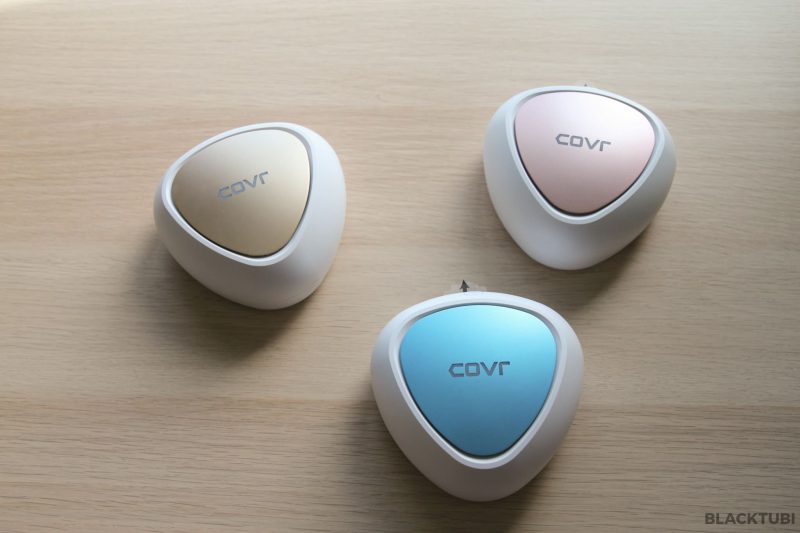 D-Link COVR C1203 is the first mesh WiFi system from D-Link. It is actually a pretty good product despite being a first generation product. They get a few things right. I like how easy it is to setup as they are paired out of the box. I will also commend D-Link for the product really fast boot up speed compared to the competitors. Not to mention that they do look really good to the eyes with the colorful covers.
But, there are the downsides. The performance is slower than the competitors. It offers a whole home WiFi connection for sure and we do not have any issues with roaming. But, the WiFi speed at all the spots are slightly slower than the competitors. We wish D-Link can improve this with in their next generation product.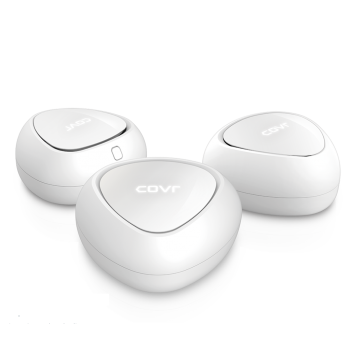 D-Link first mesh WiFi system is decent as it provides good WiFi coverage but may be slower in performance. 
Paired out of the box
Full Unifi compatibility with HyppTV support