Affordable MU-MIMO Wireless Router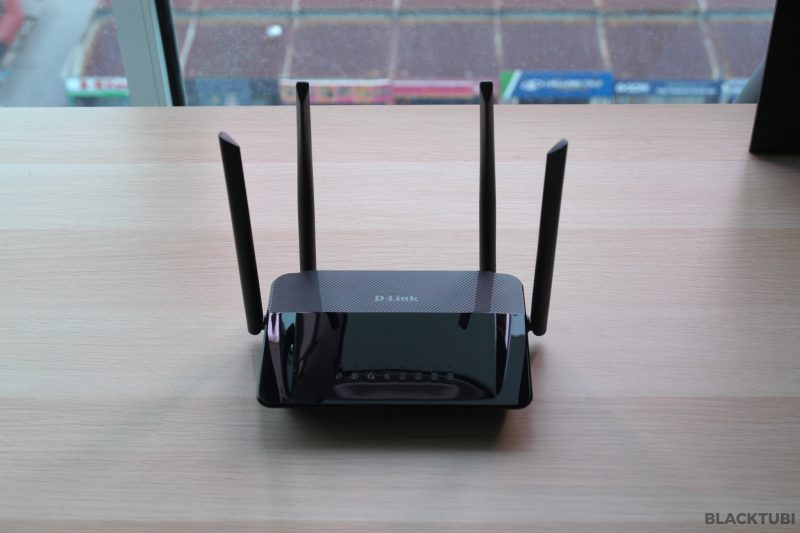 D-Link DIR-842 is a new affordable Wireless AC1200 router from D-Link and it seems that they abandoned their cylindrical design for a more conventional router design. The router now have 4 antennas of which 2 will be dedicated for 2.4Ghz and 2 more for 5Ghz. At prices under RM300 at time of writing this article, this is the most affordable Wireless AC1200 MU-MIMO router in Malaysia. We shall see how well this router actually perform.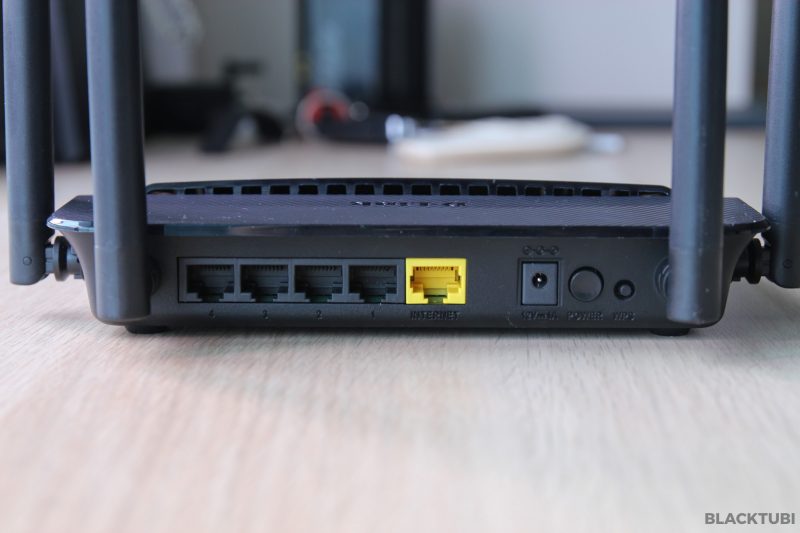 All the ports that come with the D-Link DIR-842 is in this picture. One thing you notice is the lack of USB port but that is forgivable considering how cheap this wireless router is and USB performance on lower range routers are generally slow and not really useful. But, the good thing is it comes with Gigabit Ethernet port so LAN file transfer speed should be fine.
Firmware and Features
So the firmware, there's not much bell and whistles over here since this is a low range wireless router. But, you do get all the basics here. The homepage is user friendly and able to tell you the status of the connection. Everything is nicely displayed and you can see how many devices are connected on your network.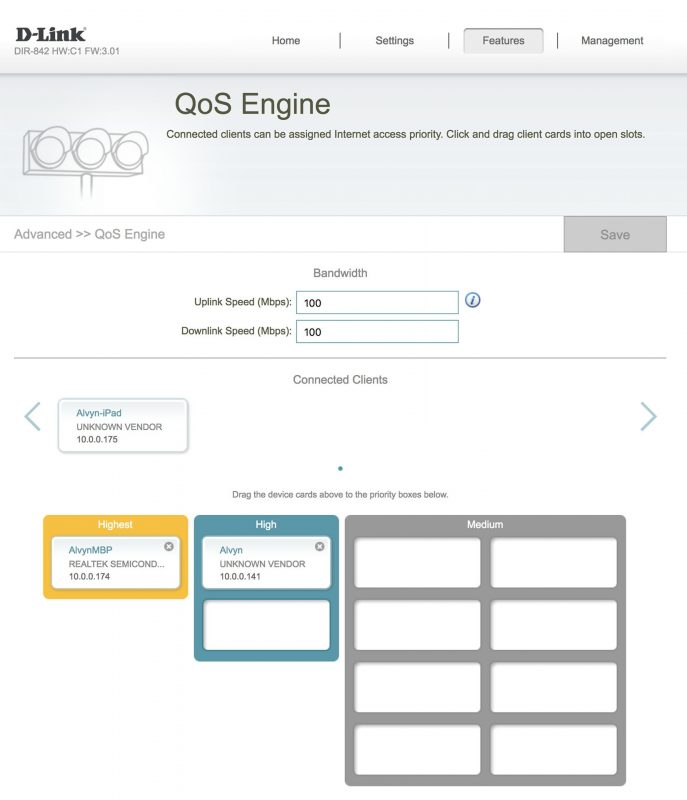 D-Link included their drag and drop QoS traffic shaping feature but you really shouldn't use QoS unless in an extreme case where you absolutely need to throttle some connections. There is no USB port on this router so there is no USB file sharing or printer sharing. Not a huge loss considering how cheap this router is and not much people actually utilize the USB port on a router. The full list of features of this router is below.
Guest wireless
Wireless HyppTV / Unifi TV
VLAN Internet ISP support (Unifi, Maxis Fibre)
Drag and Drop QoS
Website filter
DDNS
D-Link DIR-842 Unifi configuration guide
D-Link is one of the supplier for TM Unifi so you should expect their router to work properly right out of the box. The DIR-842 is compatible with Unifi and it comes with wireless HyppTV or Unifi TV support. Configuration on the other hand is not as simple as other brands where additional steps are required to enable the VLAN functionality on this wireless router.
Configure the Unifi PPPOE authentication
Change your internet connection to PPPOE under the Settings > Internet tab. Then, you can insert your Unifi PPPOE username and password you obtained from TM's customer service. Save the configuration and navigate to the VLAN settings.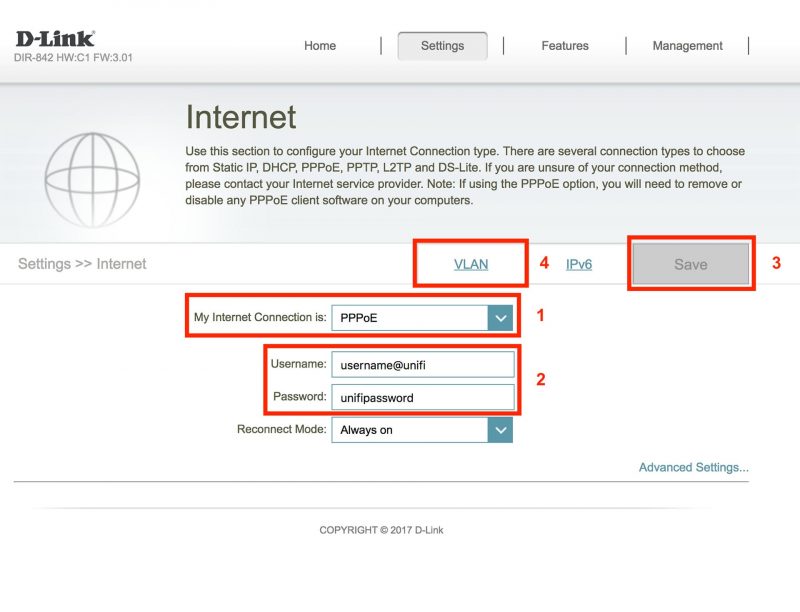 Enable the TM Unifi VLAN profile
First thing to do here is to enable VLAN. Next, you will see the service provider selection field. Select your desired ISP which is TM Unifi for most people. If you use the HyppTV, do remember to change LAN Port4 to IPTV. In this case, connect your HyppTV or Unifi TV to LAN port 4. Save the configuration and the wireless router will reboot. Unifi Internet connection will work after the reboot.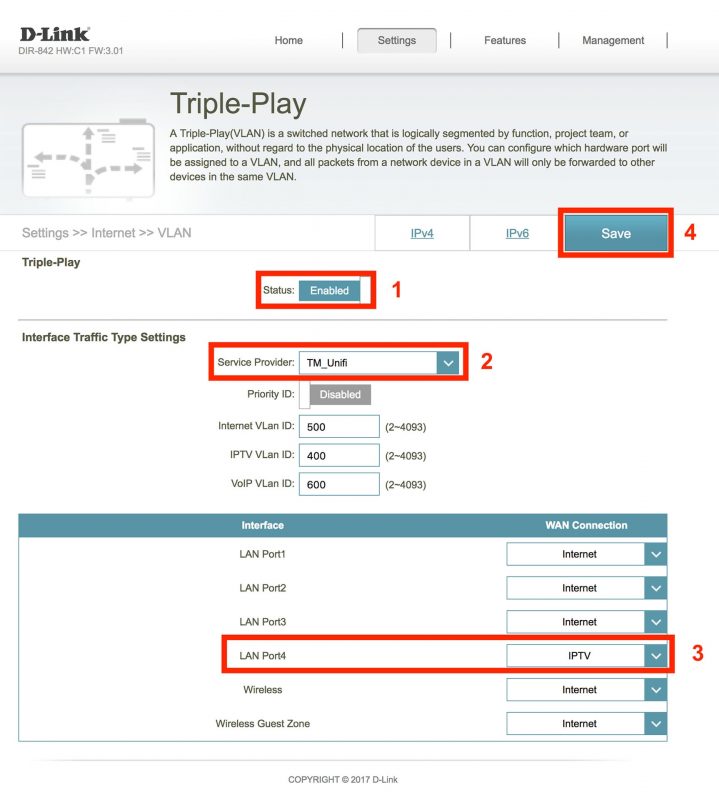 Performance Overview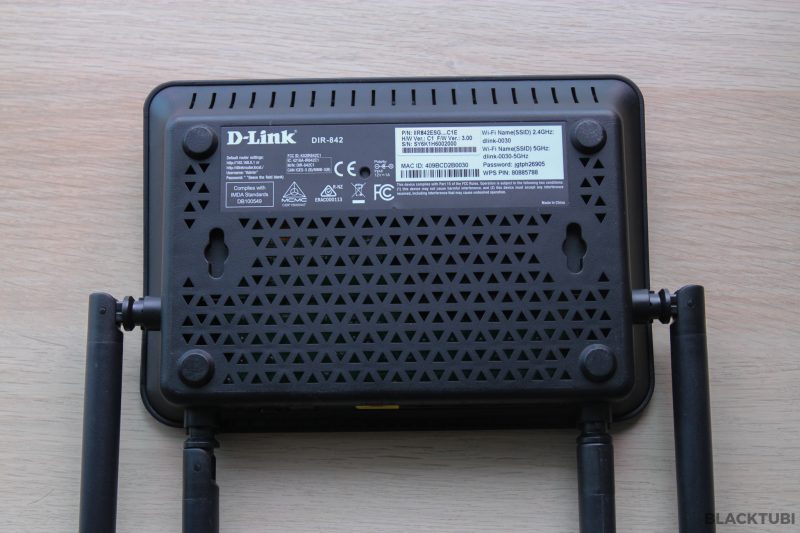 Despite the D-Link DIR-842 is an entry level wireless router with a really affordable pricing, it packs quite some punch. It comes with Wireless AC1200 with MU-MIMO support which means in theory, it should be faster than the rather well known DIR-850L. You really shouldn't purchase a non Wireless AC router these days as they cannot really support the speed of Internet today. 
The performance is decent for a router this price, both 2.4Ghz and 5Ghz displayed good range and decent bandwidth profile. We do not see any issues with around 15 devices connected to this router on a 100Mbps Internet connection. The wireless range is definitely enough to cover a 1200sqft apartment. As usual, We ran our iPerf test to compare the performance against the D-Link DIR-850L.
Close Range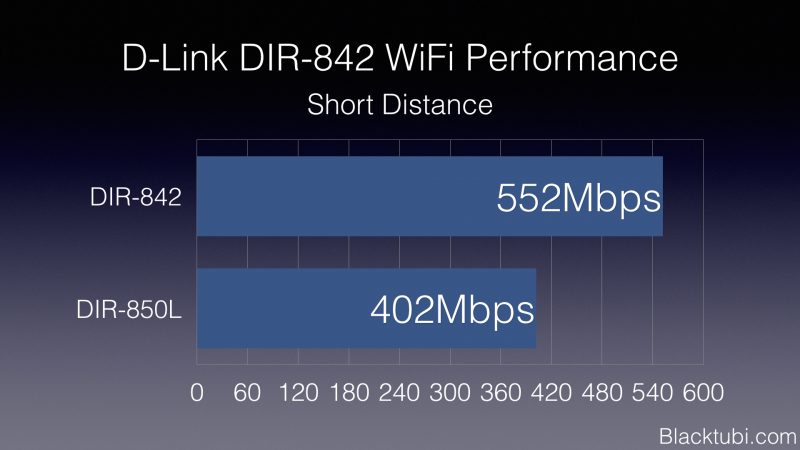 We do not expect any surprise at close range to test the peak speed of the 5Ghz radio. The DIR-842 is able have a higher peak performance over the DIR-850L. Not a surprise considering the DIR-842 has a much newer chipset. 
Long Range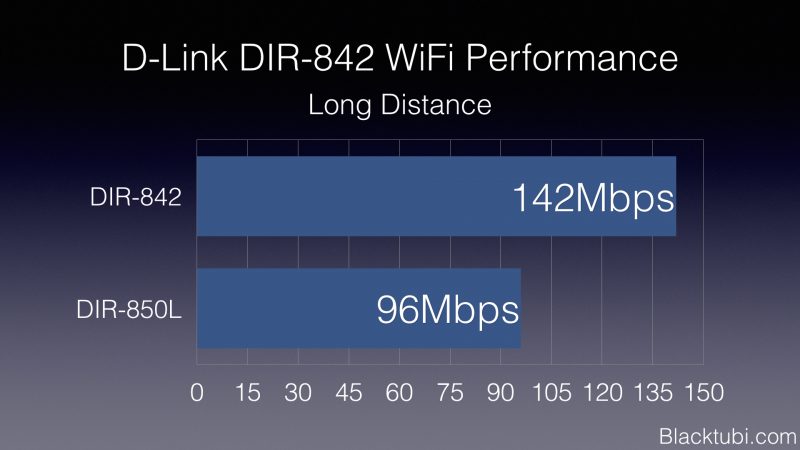 On longer range, the DIR-842 is pulling ahead of the DIR-850L where the DIR-850L is struggling to reach 100Mbps on the 5Ghz radio. The DIR-842 is a decent upgrade over the DIR-850L to enjoy better performance. 
Final Thoughts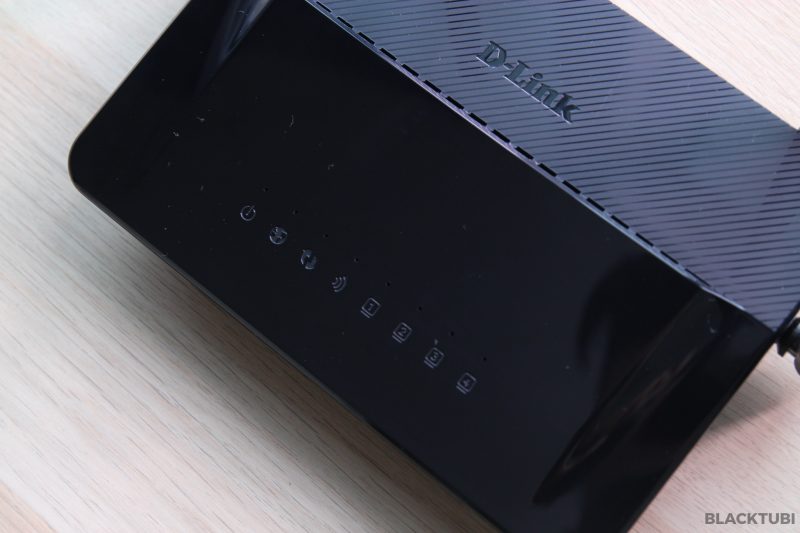 D-Link DIR-842 provides a great value for the price. At the price point of sub RM300, it is competing directly with Asus RT-C1200G and TP-Link Archer C1200. Only the D-Link comes with MU-MIMO support out of the 3 routers with similar specifications. On our testing, the wireless performance of D-Link DIR-842 is actually faster than both of the competing routers. However, the DIR-842 lacks a USB port where both the Asus and TP-Link have a USB port for file sharing and printer sharing.
Well, it is all up to preference. If you are looking for an affordable and well performing router without the need for a USB port. The DIR-842 is a decent choice. The firmware is no frills and simple to configure and D-Link is happy enough to include 3 years warranty with this wireless router. For more Unifi routers, check out our Unifi router list.