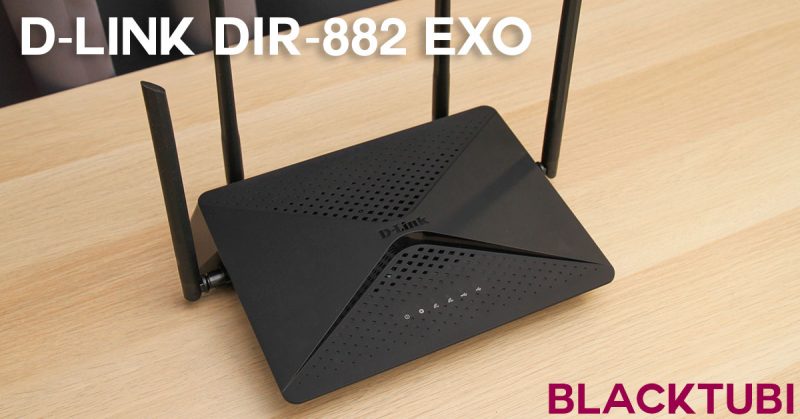 D-Link DIR-882 is the latest wireless router from D-Link. It is also the highest end model in the latest lineup of routers which also include the DIR-867 and DIR-878. Being the highest end model, there are a lot more expectations. The DIR-882 comes in a 4×4 arrangement in order to achieve the highest speed for Wireless AC.
4×4 is the number of streams used by the router so a 4×4 router will have 4 streams. Although most devices in the market are 2×2 capable only. A 4×4 can benefit even 2×2 devices as it can have 2 simultaneous 2×2 connections at the same time, increasing efficiency and capacity of the network. 
The best part of this router is the price. At SRP of slightly more than RM700 with some sellers selling at around RM600, it is probably one of the best deal around for an AC2600 wireless router.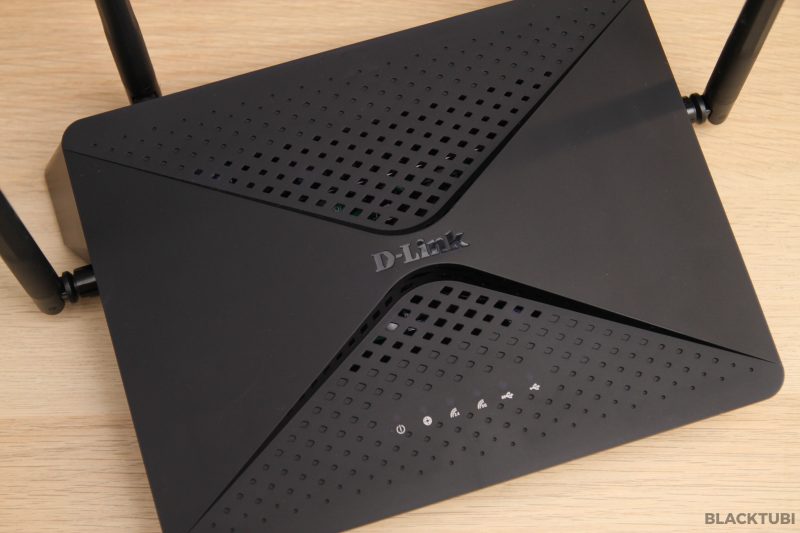 4×4 Wireless AC2600
MU-MIMO
Beamforming
Gigabit Ethernet
2 USB ports
D-Link DIR-882 supports Wireless AC2600 with a maximum wireless link speed up to 1733Mbps on 5Ghz and 800Mbps on the 2.4Ghz band . But, you are never going to get anywhere close to this in real life as this is theoretical wireless link speed. After conversion, we hope it can reach around 1000Mbps maximum on 5Ghz which is still really good.
This model has support for MU-MIMO and transmit beamforming which means it can deliver better performance with MU-MIMO compatible devices. Besides, beamforming will help to improve performance as it by directing the signal towards the direction of where your devices is. We shall see how this will translate to the performance in real life.
The router comes with 4 Gigabit Ethernet LAN ports. Besides, it also comes with 2 USB ports with one of them being USB 3.0. There are 4 non-removable external antennas. I guess D-Link realize most people are not a huge fan of cylindrical shape router without antennas.
Configuring D-Link DIR-882
Setting up D-Link DIR-882 is actually really simple as D-Link included a configuration wizard. The wizard will ask you a bunch of questions and it is pretty straightforward. You are able to configure the router using the D-Link WiFi app but I strongly suggest you to use a PC as more options are available.
Simply connect default wireless name and password are labeled below the router then let the configuration wizard to guide you through the entire process.
D-Link DIR-882 Unifi Configuration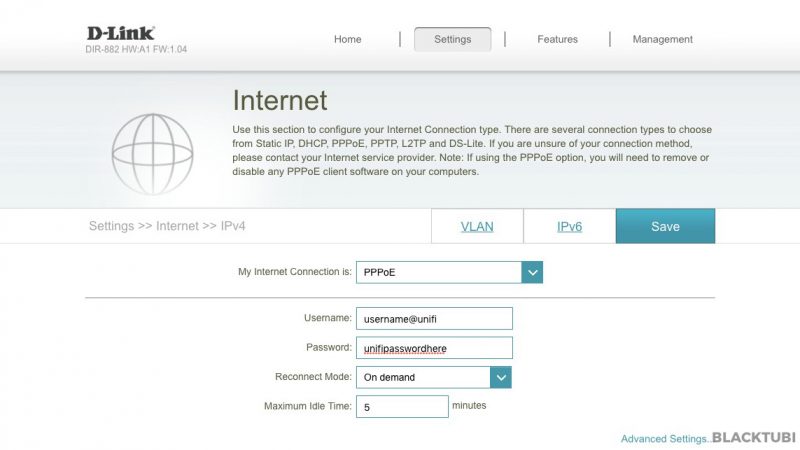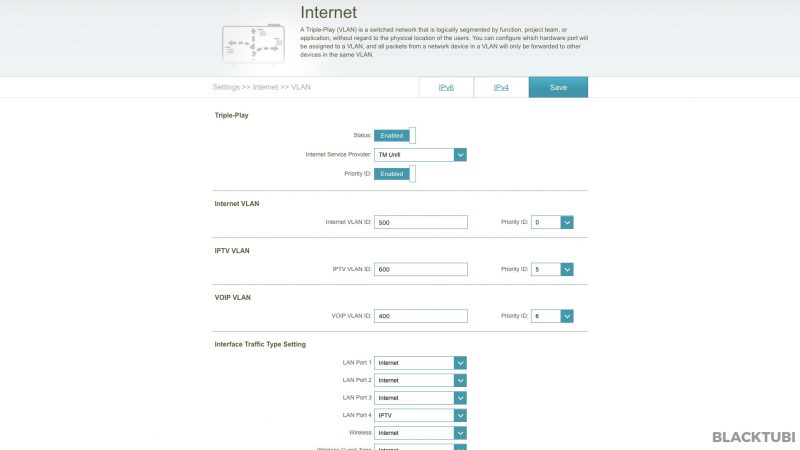 Compatible with
Unifi
TIME Fibre
Maxis Fiber
Like all new D-Link wireless routers,  the DIR-882 comes with Unifi compatibility. Configuration for Unifi is not as straight forward as you will need to dive into the menu to select the Unifi VLAN mode. But, it is still relatively simple so I will give D-Link a point here. 
You can refer to my D-Link Unifi router setup guide here.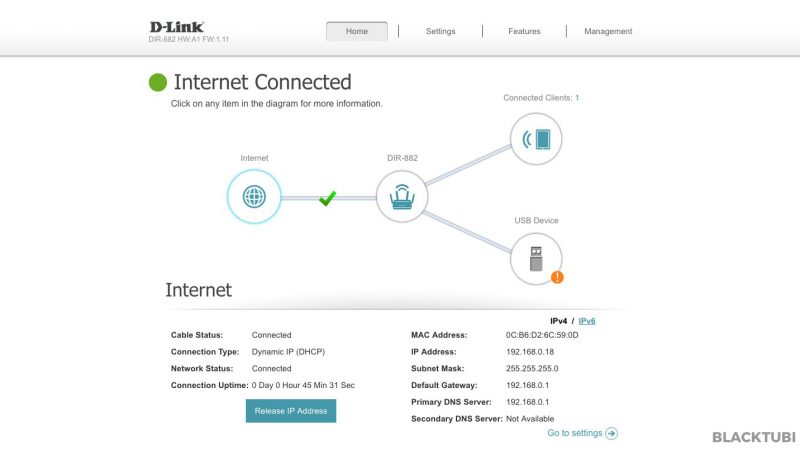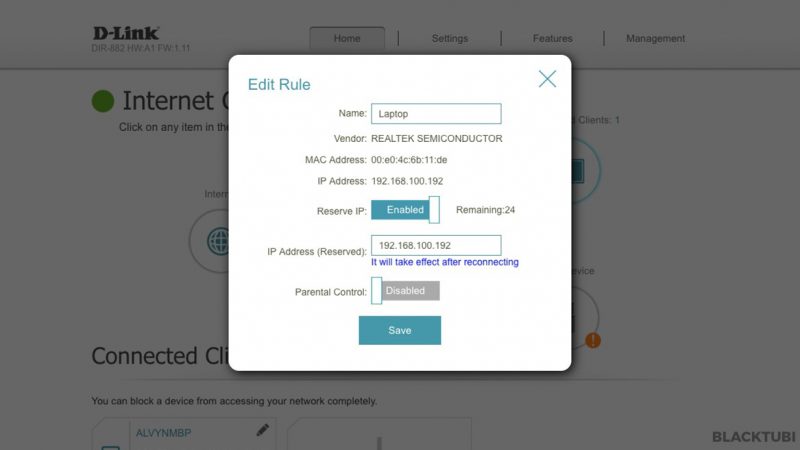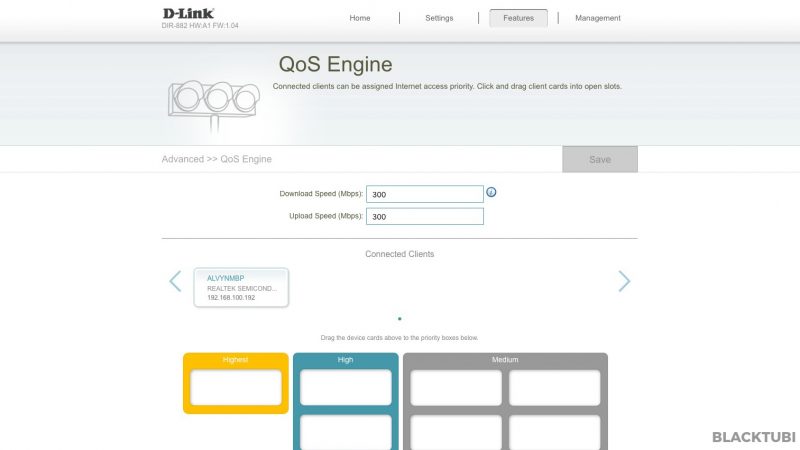 The firmware of the DIR-882 is rather basic and simplistic. D-Link's approach was rather practical unlike some other manufacturers that put a ton of features on their routers which half of them we won't use. The firmware is fairly easy to navigate around with simple menus and labelling. You can see all connected devices from the homepage. D-Link provide the option to rename them and configure fixed DHCP lease easily.
As for features, there is a simple priority based QoS function which lets you to select which device to have the highest priority. I suggest you not to use QoS if your Internet is faster than 100Mbps. D-Link also included a VPN server which is handy at times but I would prefer a VPN client instead.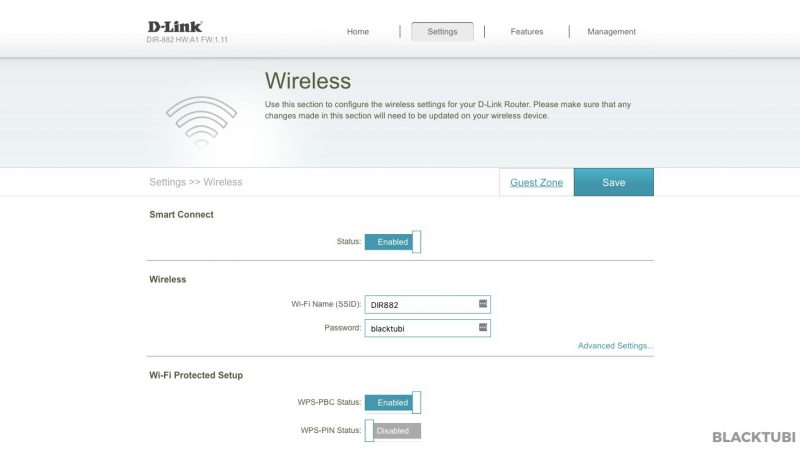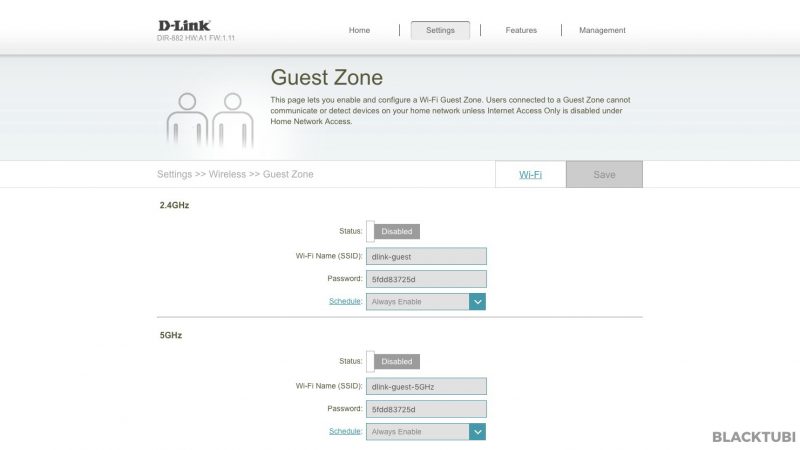 We think the firmware on D-Link routers are a bit too minimal since we are geeks. But, it is a good thing for normal router consumers as too many configurations will cause confusion and configuring a router wrongly can impact performance. The Smart Connect is enabled by default. What this features does is it will automatically steer your devices to the best band according to the signal strength.
D-Link DIR-882 comes with 2 USB ports which you can connect a USB hard drive and share the files on the network using SAMBA. You can share files with your Windows and Mac computers easily through this.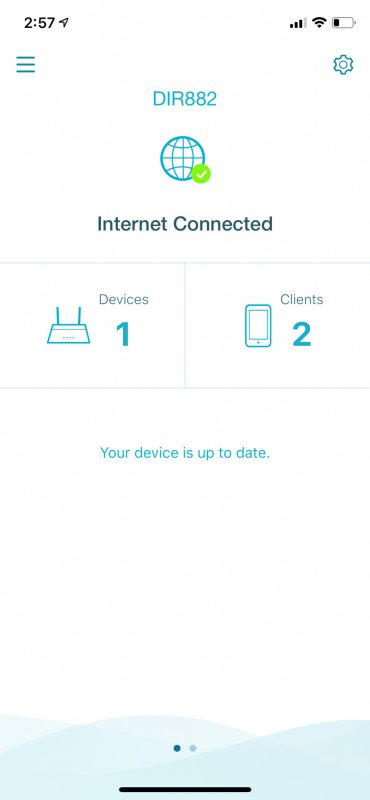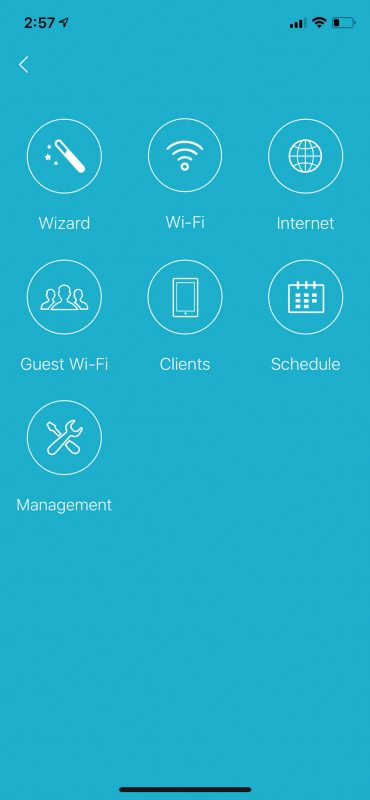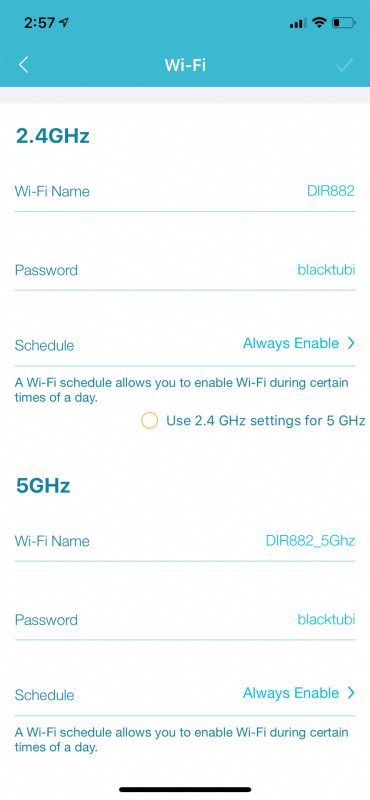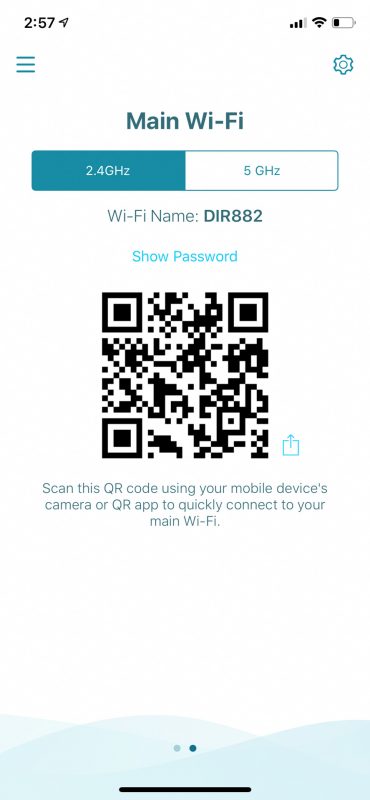 We live in an era where there is an app for everything connected to the Internet. D-Link recently announced the D-Link WiFi app which lets you to monitor the status of your D-Link routers. The app is also really basic with the main feature being monitoring.
You can change the wireless name and configure some settings on the app as well.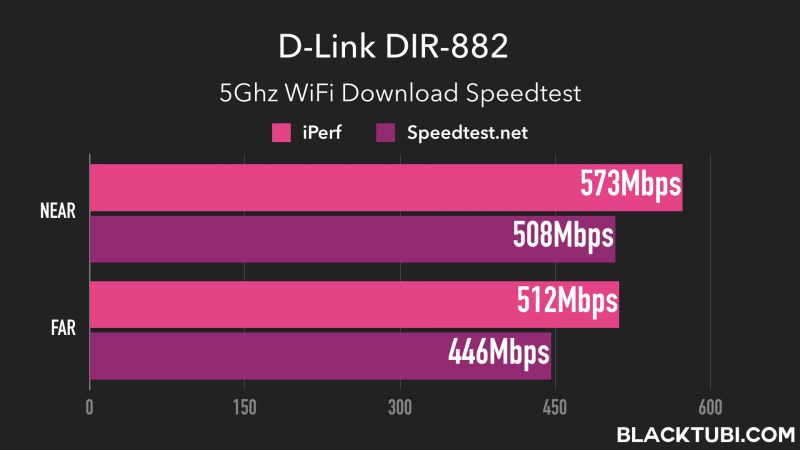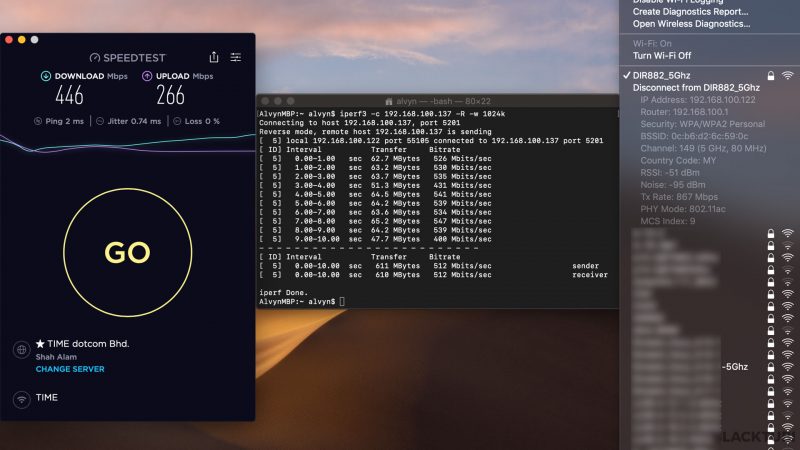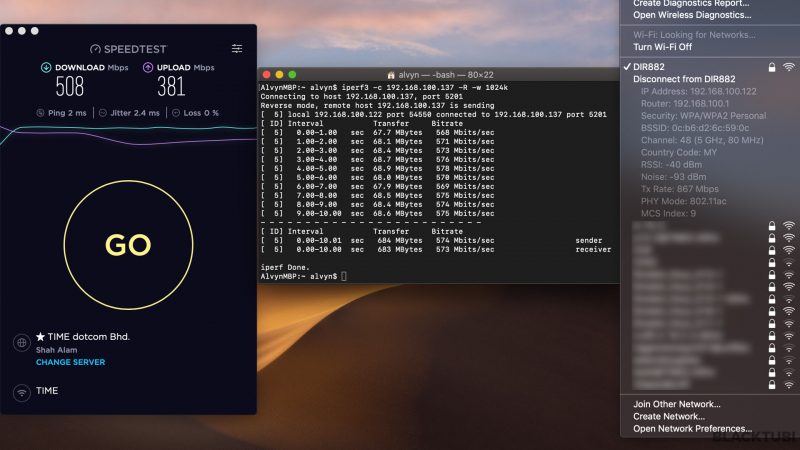 We put the D-Link DIR-882 to our wireless performance testing in our real world situation. Our test device is a Macbook Pro 2017 with a built in 2×2 AC1200 wireless card.
On the short distance testing, nothing is surprising considering most routers should be able to exceed 500Mbps. On long distance test, the DIR-882 still shines with very respectable speed. Like the DIR-878, the speed did not drop significantly even at longer distance, indicating that this router have some pretty strong WiFi coverage.
But, if you read our review of DIR-867, you realize that it performs similarly with DIR-882. Well, it is because we only have a 2×2 device and most devices in the market are 2×2 only. But, still the DIR-882 can deliver better performance with a 4×4 device and also handle more devices simultaneously.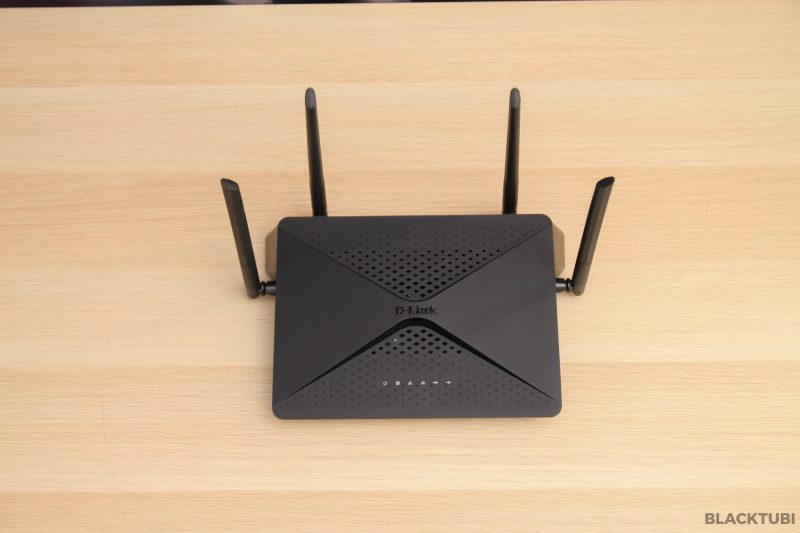 D-Link DIR-882 is a great wireless router. It is an AC2600 class wireless router and it surely performed well. We like this router for the strong wireless range and solid 2.4Ghz performance. We have really good signal coverage and high speed even when we get further from the router. It is also able to support a 1 Gigabit Internet connection over wired LAN and also over WiFi if you have the right devices.
Despite it doesn't come with as much features than the competitors, D-Link is able to justify it with the lower price. For the price, you probably won't find another router that performed better than the DIR-882, making it a very good deal for potential buyers.
For more D-Link routers, check out my wireless router buying guide here.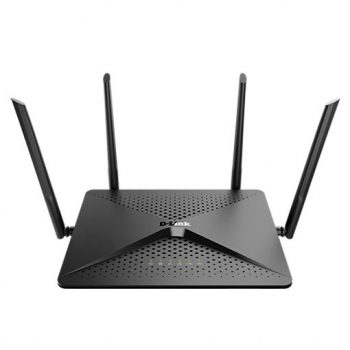 D-Link DIR-882 delivers amazing wireless performance with good coverage and speed at an affordable price. 
Good value for money
Strong WiFi coverage
Good WiFi speed at longer range
No access point mode
Firmware is rather basic