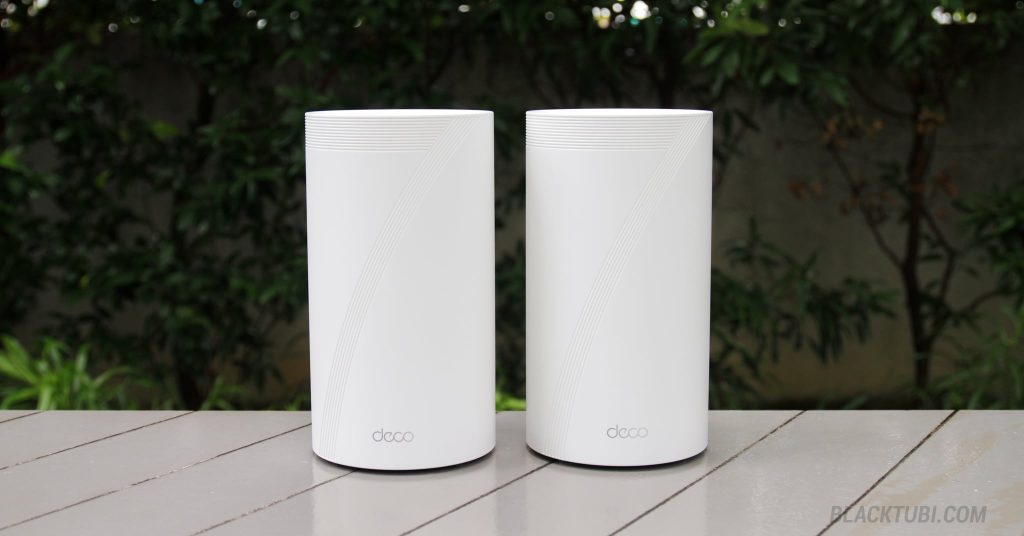 TP-Link's new Deco BE85 is a huge upgrade over their previous Deco mesh Wi-Fi system. I notice significantly faster Wi-Fi speed, huge improvement in consistency and better sustained performance than pretty much every mesh Wi-Fi systems that I've tested.
The Deco BE85 is the world's first Wi-Fi 7 mesh Wi-Fi system and that's the biggest upgrade to Wi-Fi since the introduction of Wi-Fi 6. Wi-Fi 7 promises significant improvement in performance with the capability of sustaining multi-gigabit speed over Wi-Fi. That itself is a huge improvement over Wi-Fi 6E.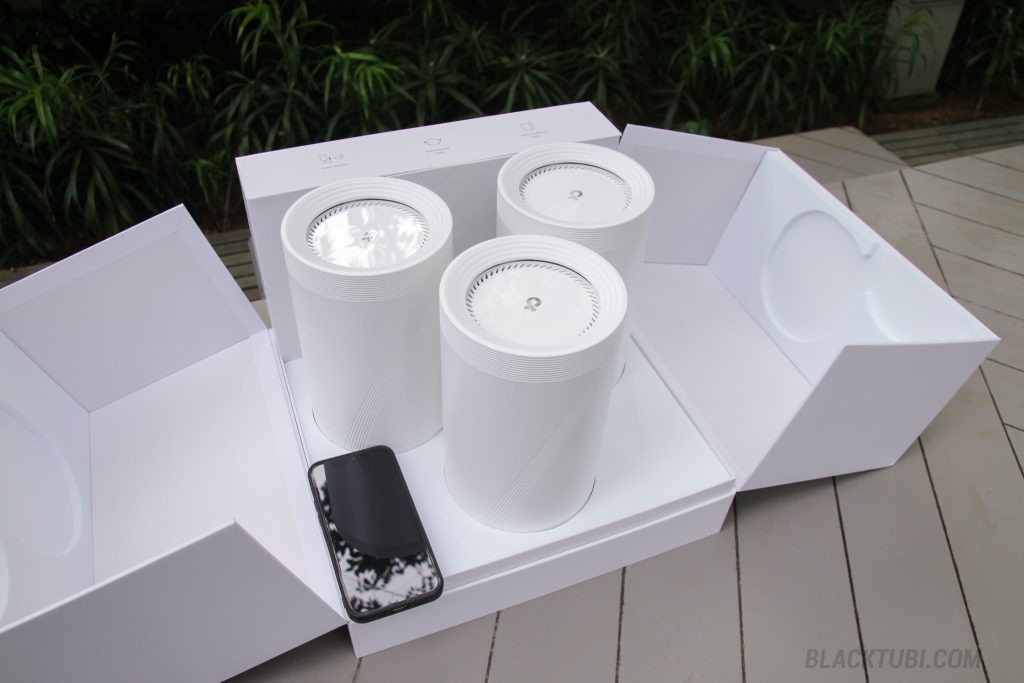 As a mesh Wi-Fi system, the Deco BE85 main goal is to provide a strong and fast Wi-Fi coverage. TP-Link is targeting people who want something that's easy to use and reliable that will work with all their Wi-Fi devices without requiring much tinkering and they done a pretty good job at it.
While being the first Wi-Fi 7 mesh Wi-Fi system in the market, the Deco BE85 is refined and reliable. It feels polished just like any other Deco mesh Wi-Fi systems that I've tested. Everything works like it should and the lightning fast speed is instantly noticeable on demanding apps or local NAS file transfer.
The Deco BE85 continues the minimalist design language of TP-Link's Deco lineup. With the matte white finish and simple cylindrical shape, it's designed to blend in with your home decor. You'll want to put it in the open as mesh Wi-Fi systems work better this way than conventional wireless routers.
Deco BE85 Hardware and Specs
| | |
| --- | --- |
| 2.4GHz | Wi-Fi 7 up to 1376 Mbps (4×4 40Mhz) |
| 5GHz | Wi-Fi 7 up to 8640Mbps (4×4 240Mhz) |
| 6GHz | Wi-Fi 7 up to 11520Mbps (4×4 320Mhz) |
| CPU | Qualcomm 2.2GHz Quad-Core SoC |
| Ports | Two 10G + Two 2.5G + One SFP+ |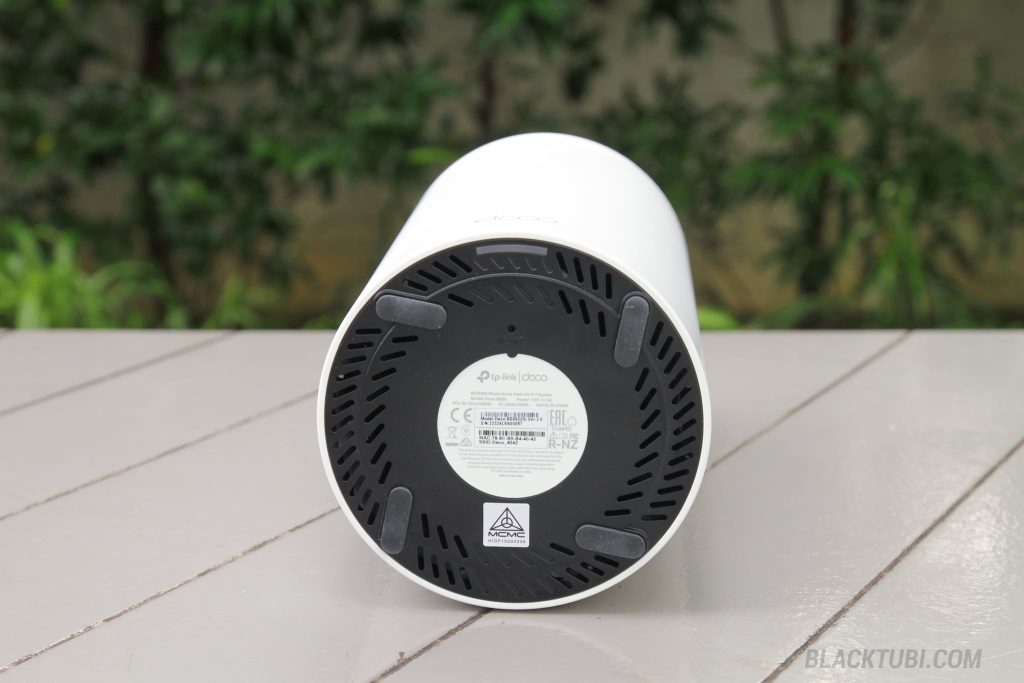 Powering the Deco BE85 is Qualcomm's Networking 1220 Platform with a Quad-Core 2.2GHz CPU. Combined with high power signal amplifier, it does generate some heat so TP-Link added two cooling fans inside each unit of Deco BE85. They are really quiet and I couldn't hear them unless it's next to my ear.
The Deco BE85 is a tri-band product with one 2.4GHz, one 5GHz and one 6GHz band. With multi-link operation (MLO) technology, Wi-Fi 7 devices are able to simultaneously connect to all 3 bands at the same time leading to much faster transfer speed and increased reliability of connection.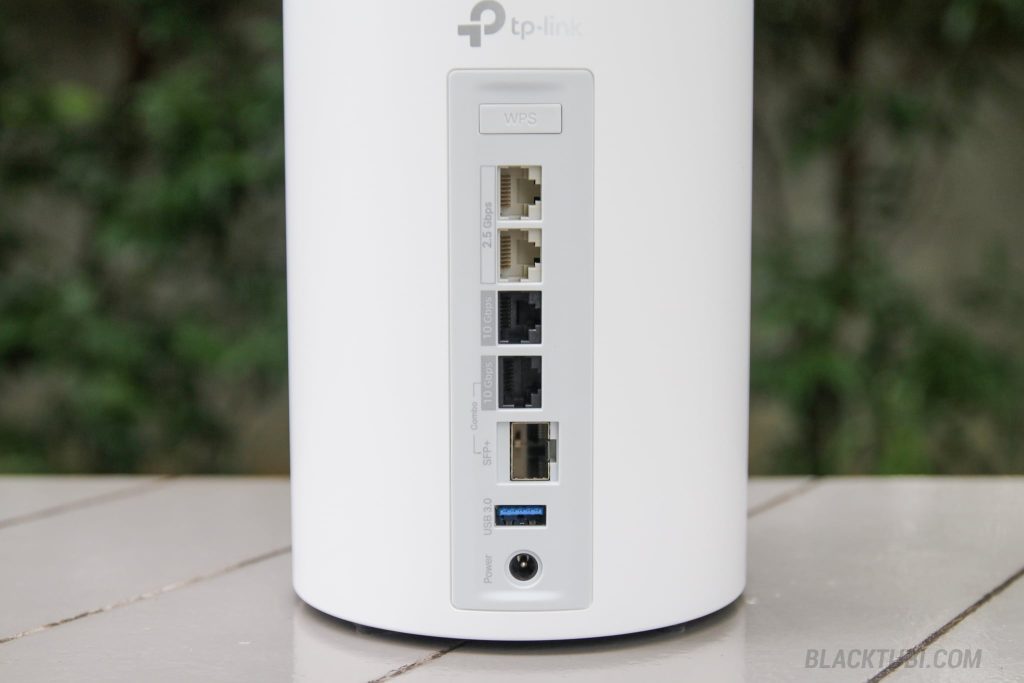 It's also multi-gig ready with two 10G Ethernet port and two 2.5G Ethernet port. TP-Link even added a SFP+ port for those wish to connect it directly to a fibre SFP+ inteface. That will ensure the Deco BE85 remains relevant for many years to come with such a future proof hardware.
If you are upgrading from a Wi-Fi 6 mesh Wi-Fi system or wireless router, you will instantly notice much faster speed even on Wi-Fi 6 devices. That's because the Deco BE85 will be using Wi-Fi 7 technology for communication between the mesh points, benefiting older Wi-Fi devices as well.
By default, the Deco BE85 will use the 6GHz band as the dedicated backhaul. However, it's able to use all three bands as backhaul shall the need arise. That will result in a maximum theoretical backhaul capacity of 21536Mbps which is more than double the combined speeds of the fastest Wi-Fi 6 Deco.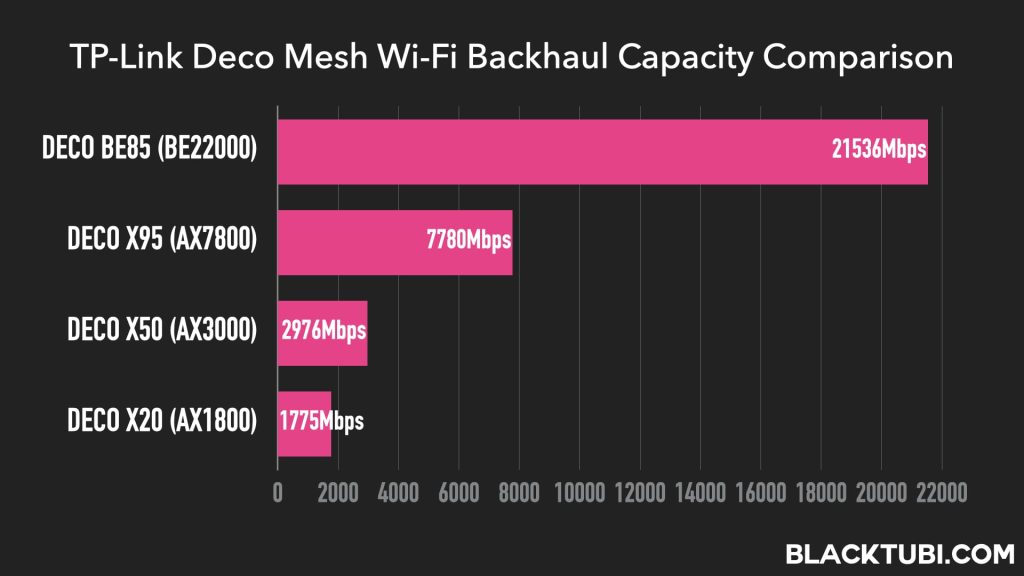 While those are theoretical maximums, I'm able to saturate the full 1Gbps Internet speed on my Wi-Fi 7 device while connected to the mesh point. The 10G Ethernet ports also mean you can connect your computer to the wireless mesh point and have multi-gig speed wirelessly.
However, Wi-Fi 7 devices are rare and they are currently just a handful of Android phones. Some Android OEMs have not enabled the feature despite claiming it on the spec sheet due to regulatory reasons. It will take time until it is more widely adopted.
Lightning Fast Performance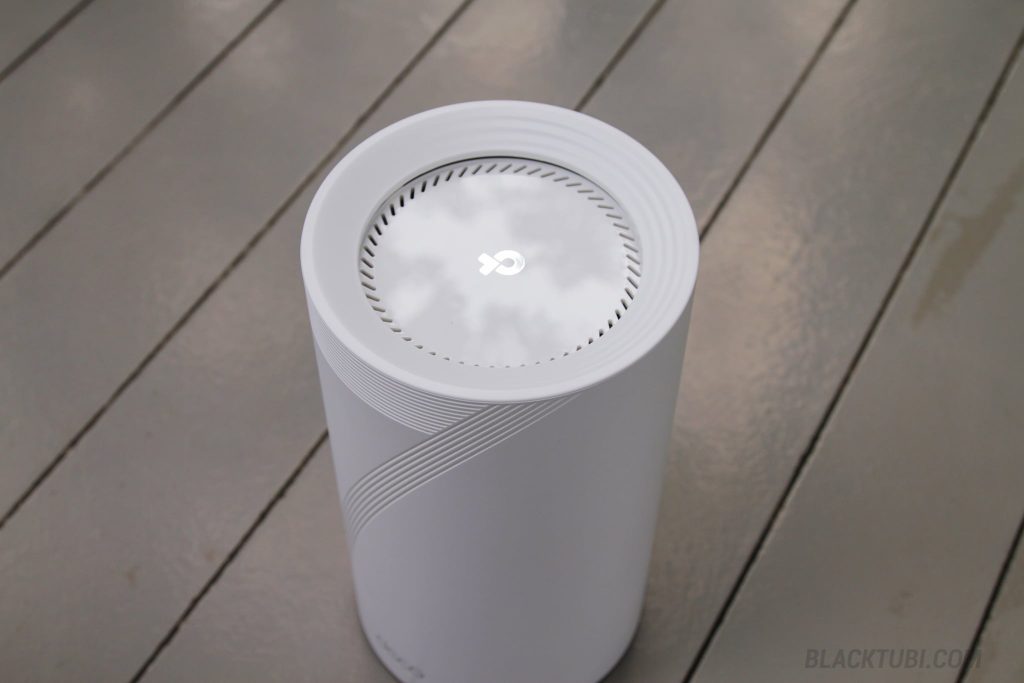 Overall, I am really impressed by the Deco BE85. While I only have one Wi-Fi 7 device currently, all my Wi-Fi 6 devices see an uplift in Wi-Fi speed especially when connected to the mesh point. The Wi-Fi network is more responsive and that's fairly obvious when the network is getting busy.
With my 1Gbps Internet plan, I am getting speed ranging from 500-900Mbps while walking around my home with my iPhone that only support Wi-Fi 6. However, a Wi-Fi 7 supported OnePlus 11 5G that I borrowed from a friend is getting close to the full 1Gbps speed almost everywhere in my home.
That's because the OnePlus 11 5G support Wi-Fi 7's MLO technology which lets it to connect to all 3 bands on the Deco BE85. It's able to seamlessly combine all 3 bands into a single network resulting in much faster speed. It essentially elimited any band steering concerns when all bands are connected.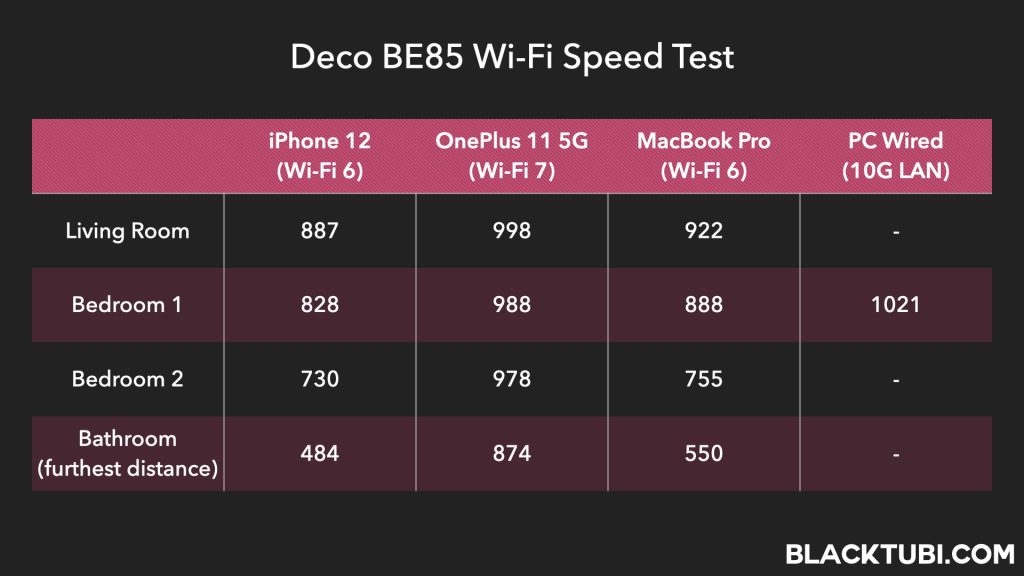 What's really surprising is the performance on my PC while connected to the mesh node with an Ethernet LAN cable. The mesh node is wirelessly linked with the main unit and it manages to reach the maximum speed of my Internet connection.
While speed is a crucial metric, what's more important is how reliable and stable is the Wi-Fi network. By this metric, the Deco BE85 performed really well. I had no issues with disconnection and the Wi-Fi network is always responsive. I've never need to manually reboot or reset the system.
Although the Deco BE85 will utilize the 6GHz band as dedicated backhaul by default, it's possible to expose the 6GHz band for use on supported Wi-Fi devices. However, unless your device support Wi-Fi 7, a Wi-Fi 6E device will always perform better when connected to the 5GHz band.
The 6GHz band is known to have weaker signal penetration than 5GHz and we weaker signal will always result in slower speed. TP-Link counters it by using a much larger 320MHz bandwidth on the 6GHz band which is double the bandwidth of Wi-Fi 6E. Coupled with enhanced efficiency of Wi-Fi 7, this resulted in close to double the performance of a Wi-Fi 6E mesh wireless system with similar configuration.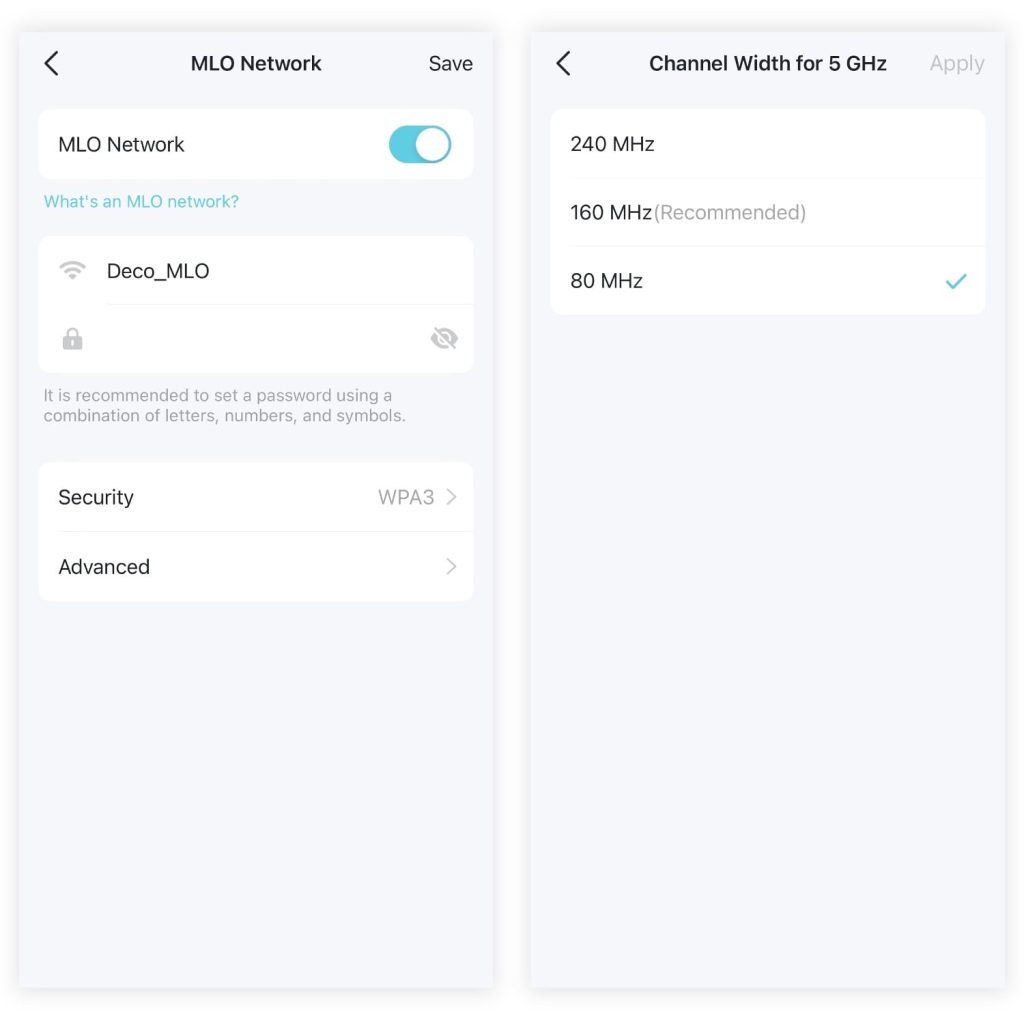 If you have a Wi-Fi 7 device, I will suggest enabling the MLO feature instead as this will provide the fastest possible speed for your Wi-Fi 7 device. However, enabling the MLO feature will result in an additional Wi-Fi network broadcasted by the Deco BE85 as older devices do not support the feature.
Managing the Deco BE85 can only be done on the Deco app and generally I'm happy with the app. The Deco app is fairly user-friendly with a robust parental control and integrated remote network management. The app always work as long as the Deco is online even when I'm not at home.
The parental control feature is really advanced with the ability to block specific website or categories for selected device. It's even possible to enforce SafeSearch or prevent certain YouTube videos from being viewed. The usage time limitation and scheduling function are available as well.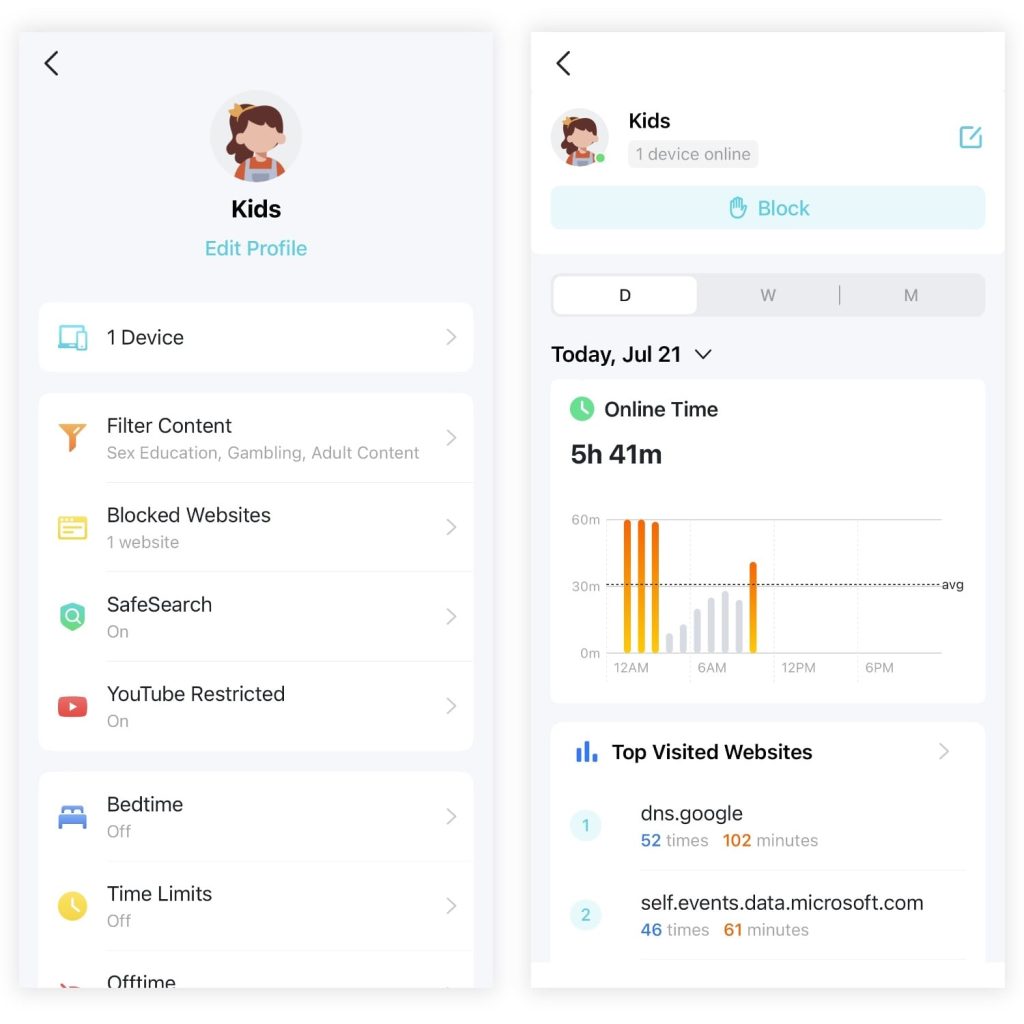 I love the powerful analytics feature where I can view the browsing history for devices where parental control is enabled. It will even show the Internet usage trend with the ability to retrieve daily history on the Deco app. This feature is unique to TP-Link which other brands have not implemented.
However, TP-Link will charge a fee for an uprade to HomeShield Pro if you wish to use the usage time limitation or the advanced analytics feature. There's no fee required for the content blocking function or the website blocking function in the parental control suite.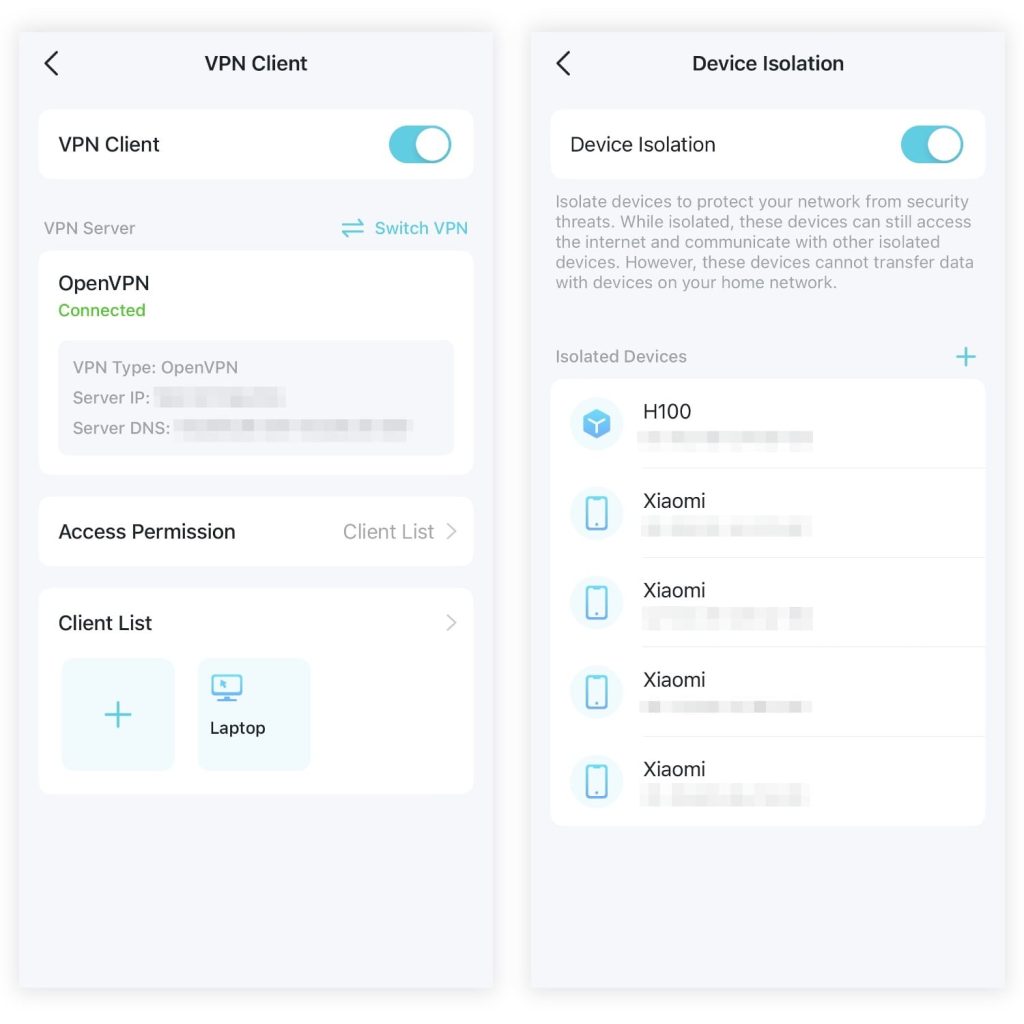 You'll also find the advanced features on the Deco app such VPN server, VPN client, USB file sharing, static route and more. One particular interesting feature is the ability to create a separate isolated IoT Wi-Fi network for your less secure smart home devices to completely segregate them.
However, unlike the Google Nest or Eero, the Deco BE85 doesn't come with a built-in Thread smart home hub. You'll need to purchase a separate smart home hub even if you wish to setup TP-Link's own Tapo smart home ecosystem. That's probably a missed opportunity on the Deco BE85.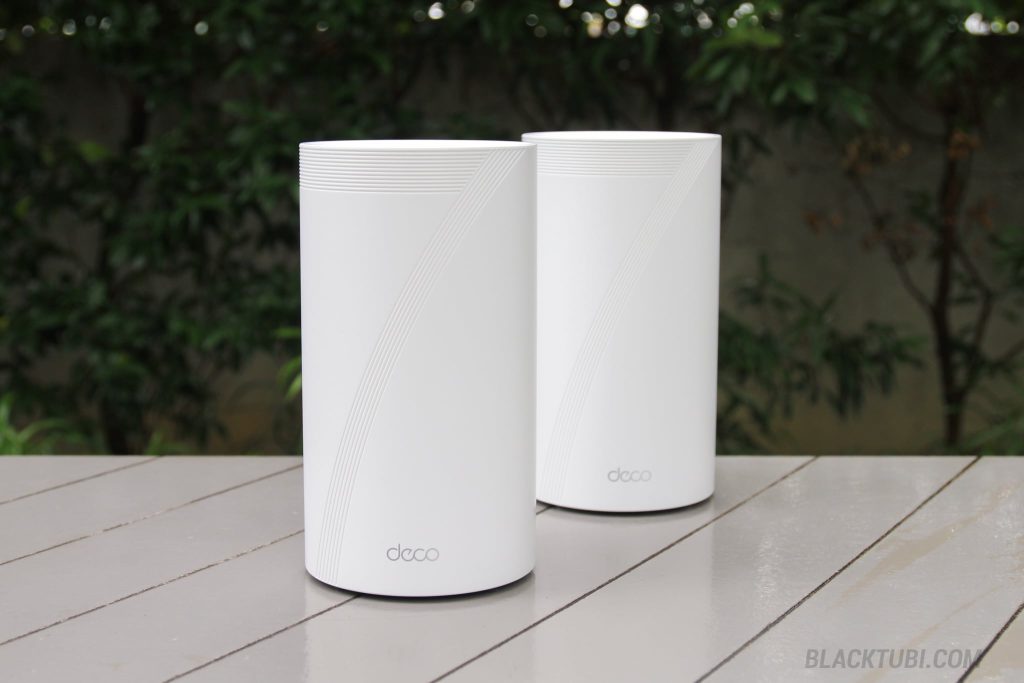 TP-Link Deco BE85 is a great product. Despite being the first Wi-Fi 7 product in the market, it feels refined and everything works properly like every other Deco mesh Wi-Fi system. It is a reliable mesh Wi-Fi system that will deliver fast, consistent performance that you can count on.
If you are subscribed to a Gigabit Internet plan, the Deco BE85 is one of the few products in the market that's able to fully utilize the Gigabit speed wirelessly. In fact, it might be the fastest mesh Wi-Fi system in the market right now. If speed is what you're looking for, you wouldn't go wrong with the Deco BE85.
However, at $999 for 2 units or $1,499 for 3 units, it's more expensive than most mesh Wi-Fi systems in the market. But, the Deco BE85 is a really future-proof hardware that be top of the line even for many years to come. For a true multi-gig capable mesh Wi-Fi system, it certainly doesn't come cheap.