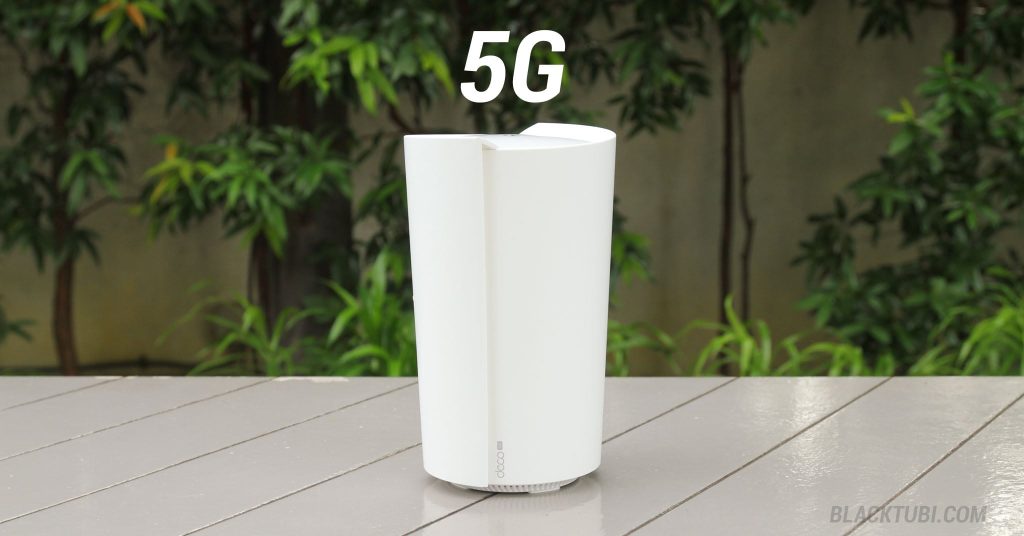 If you are looking for a 5G supported router, the new Deco X50-5G from TP-Link is one of the few models available in the market. It's able to support 5G network with download speed up to 3.5Gbps. For wireless connectivity, it comes with Wi-Fi 6 capability with speed up to AX3000.
The Deco X50-5G features a familiar design borrowed from the Deco X90. Its minimalist design with a matte white color would allow it to blend into most interior designs easily. That's really important as the router shouldn't be enclosed in a cabinet to ensure it can receive a strong 5G coverage.
I'm testing the Deco X50-5G in my apartment with just mediocre 5G coverage. For reference, I am getting around 2 bars of 5G coverage with speed ranging from 200-400Mbps on my iPhone. When using the same SIM card on the Deco X50-5G, it's able to obtain full bars as indicated on the Deco app.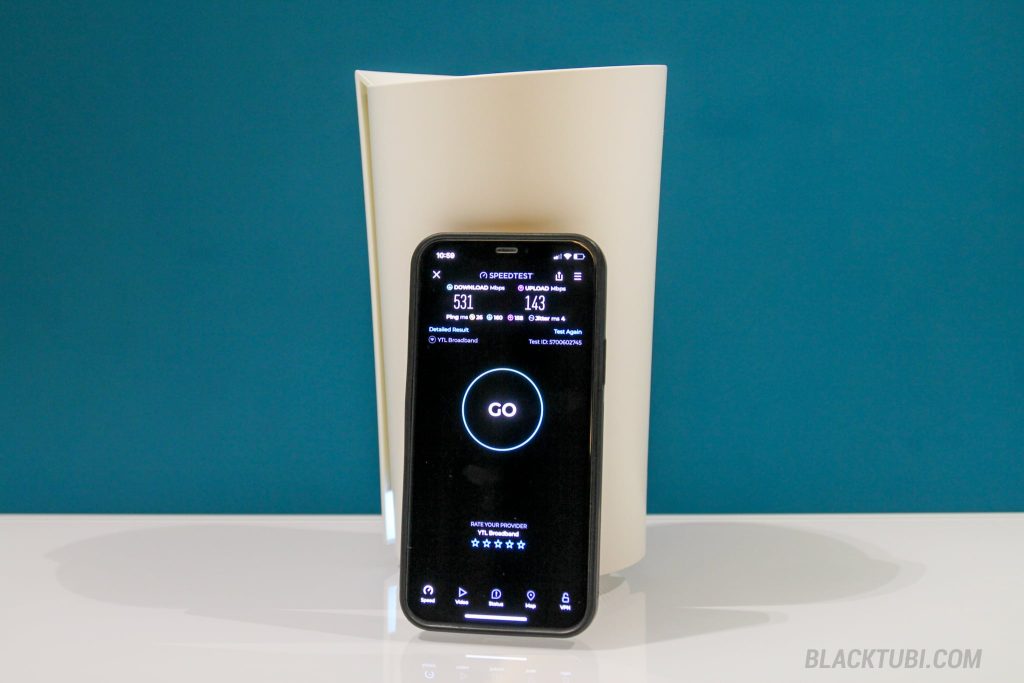 That's probably due to the stronger antennas on the Deco X50-5G as a dedicated modem is not subject to the same power and thermal limits on a smartphone. The 5G performance on the Deco X50-5G is outstanding with speed exceeding 500Mbps even when I'm using it indoor at my apartment.
The most notable difference is the consistency and the stability of the 5G performance compared to my iPhone. The Deco X50-5G is able to sustain high speed continuously even when I am downloading larger files. I do not encounter any overheat or speed degradation despite continuous heavy usage.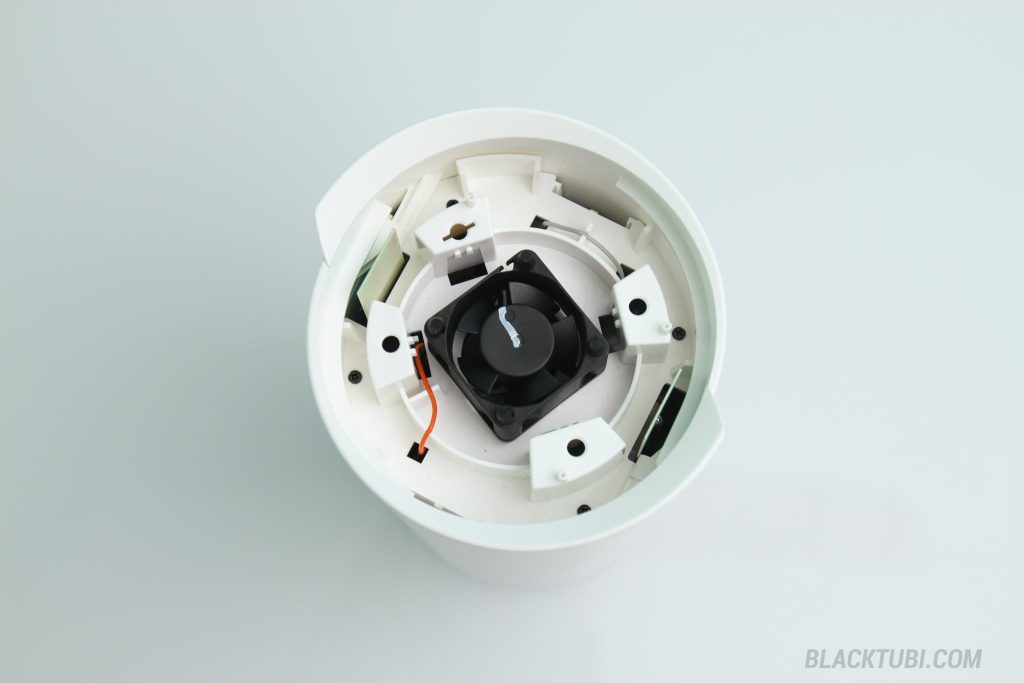 The Deco X50-5G is powered by Qualcomm's Snapdragon X62 5G modem with an active cooling fan. I found that the fan isn't running most of the time unless when I am downloading huge files. Even when the fan is in operation, the noise level is minimal and barely noticeable unless I'm standing beside the router.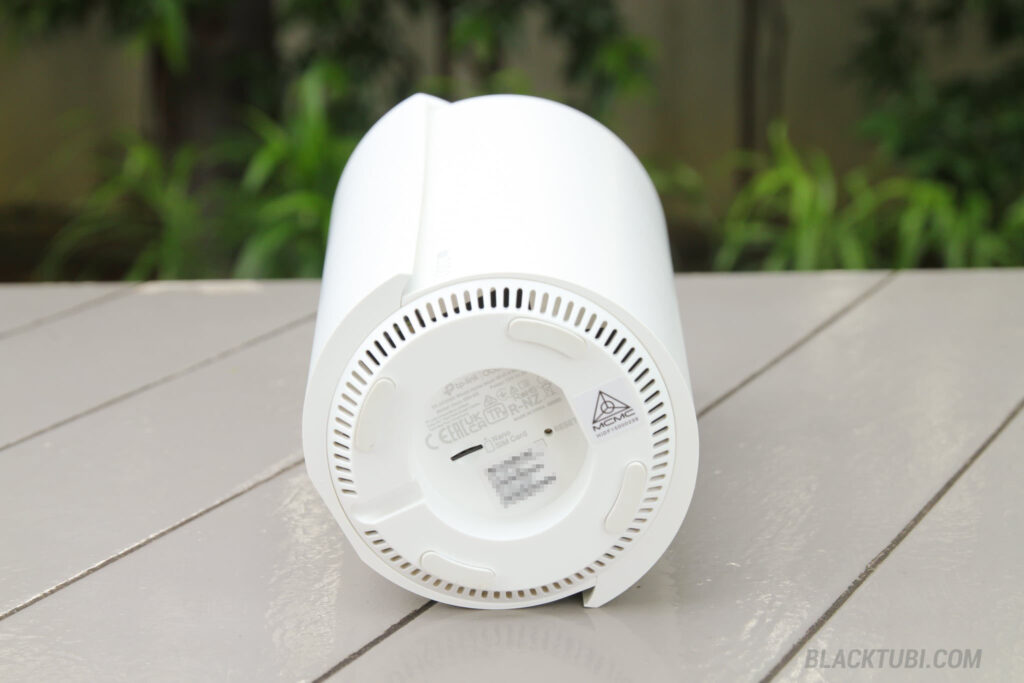 The Deco X50-5G comes with a Nano SIM card slot located on the bottom of the router. For those seeking for a stronger cellular signal, it's possible to connect an external 4G or 5G antenna to the router. Another noteworthy feature is the inclusion of 3 Ethernet LAN ports with one of them being 2.5G capable.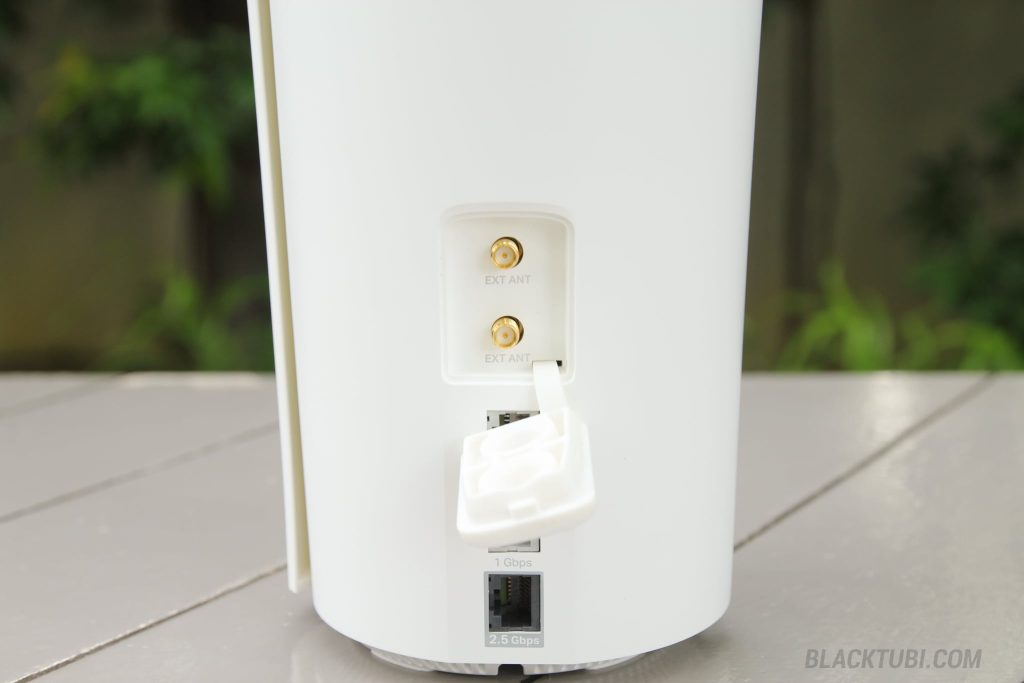 Regarding its networking capabilities, the Deco X50-5G supports dual-band Wi-Fi 6 up to AX3000. The Wi-Fi coverage is decent and it's sufficient to handle the performance of a typical 5G network that doesn't get much faster than 500-600Mbps most of the time.
The Deco X50-5G does support the DNB's 5G network in Malaysia. It's working flawlessly with great 5G performance when I'm testing it with a Yes 5G and a Celcom SIM card. I do not try it with a DiGi SIM card but it should be able to function since they are running on the DNB's 5G network as well.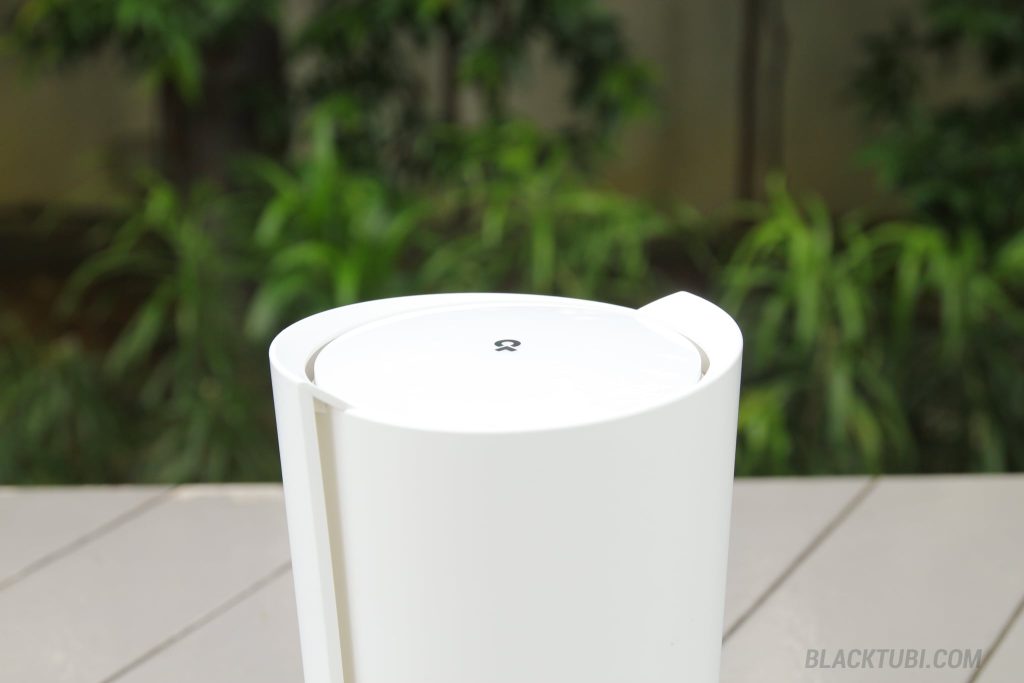 In order to use your SIM card on the Deco X50-5G, you'll need to ensure you have a hotspot plan as a 5G modem will always use the hotspot data allocation. If you're buying a new SIM card, you might need to insert the SIM card on any phone to perform activation before using it on a 5G modem. 
While being a 5G router, the Deco X50-5G is backwards compatible with 4G or even 3G network as well. I'm able to use my Maxis 4G SIM card on the router without any additional configuration needed. It's also able to seamlessly switch between 4G and 5G network based on network conditions.
Since the Deco X50-5G is a mesh Wi-Fi gateway, it's able to integrate with other Deco mesh Wi-Fi products to expand Wi-Fi coverage wirelessly. I've linked it with 2 units of Deco X50 and it works seamlessly with great performance without having to connect the mesh nodes with Ethernet cable.
Performance-wise, I achieved nearly identical 5G speeds when connected to the mesh node. However, the performance will depend on the model of the mesh node you're using. I experienced no significant speed drops when using it with the Deco X50 model with a similar Wi-Fi 6 AX3000 specification.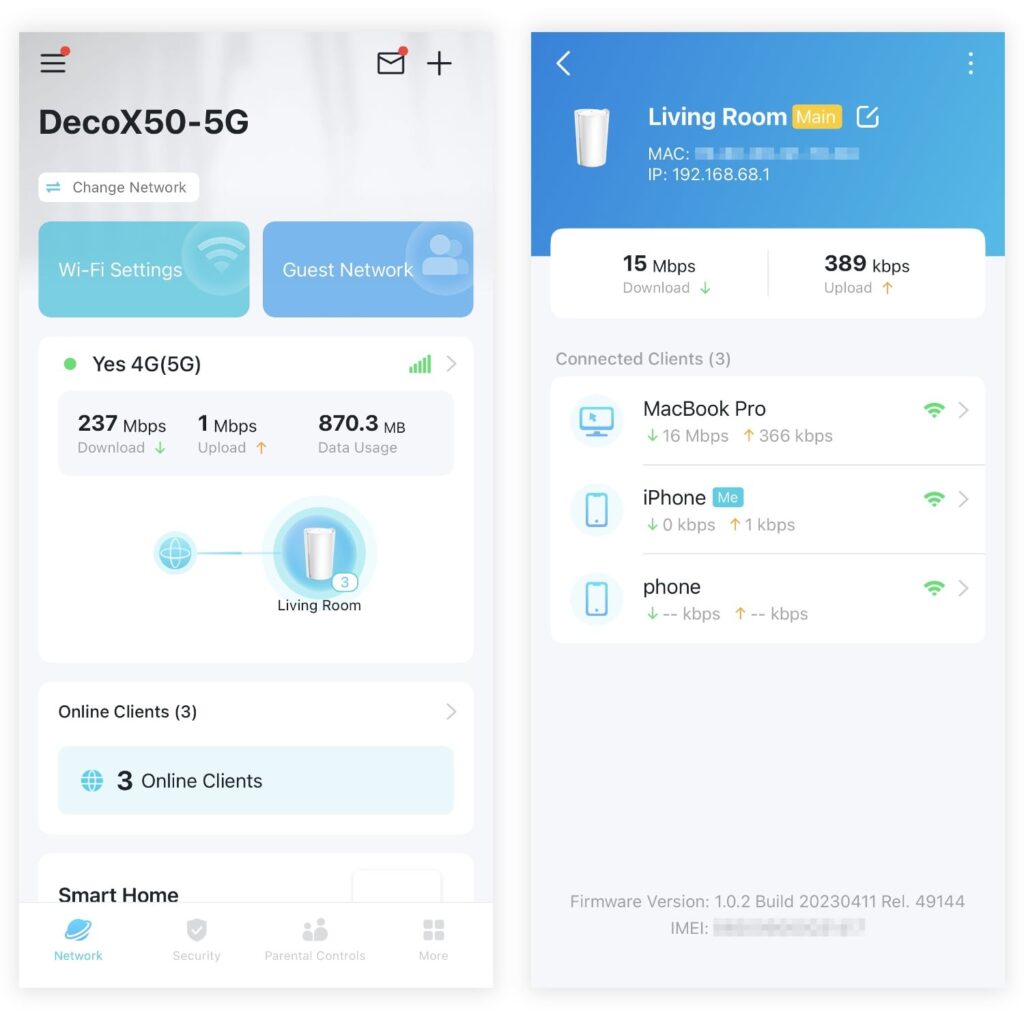 TP-Link Deco X50-5G is managed solely via the TP-Link Deco app. It's really easy to setup the system as it involves just plugging in the SIM card and configuring the Wi-Fi name and password on the Deco app. The app will show the network condition and the list of connected devices in a user-friendly manner.
As for security, the Deco X50-5G comes with the TP-Link HomeShield security and parental control suite. It's able to block websites based on categories for selected devices. There's also a monthly subscription option which added other advanced parental control features like analytics and time usage limitation.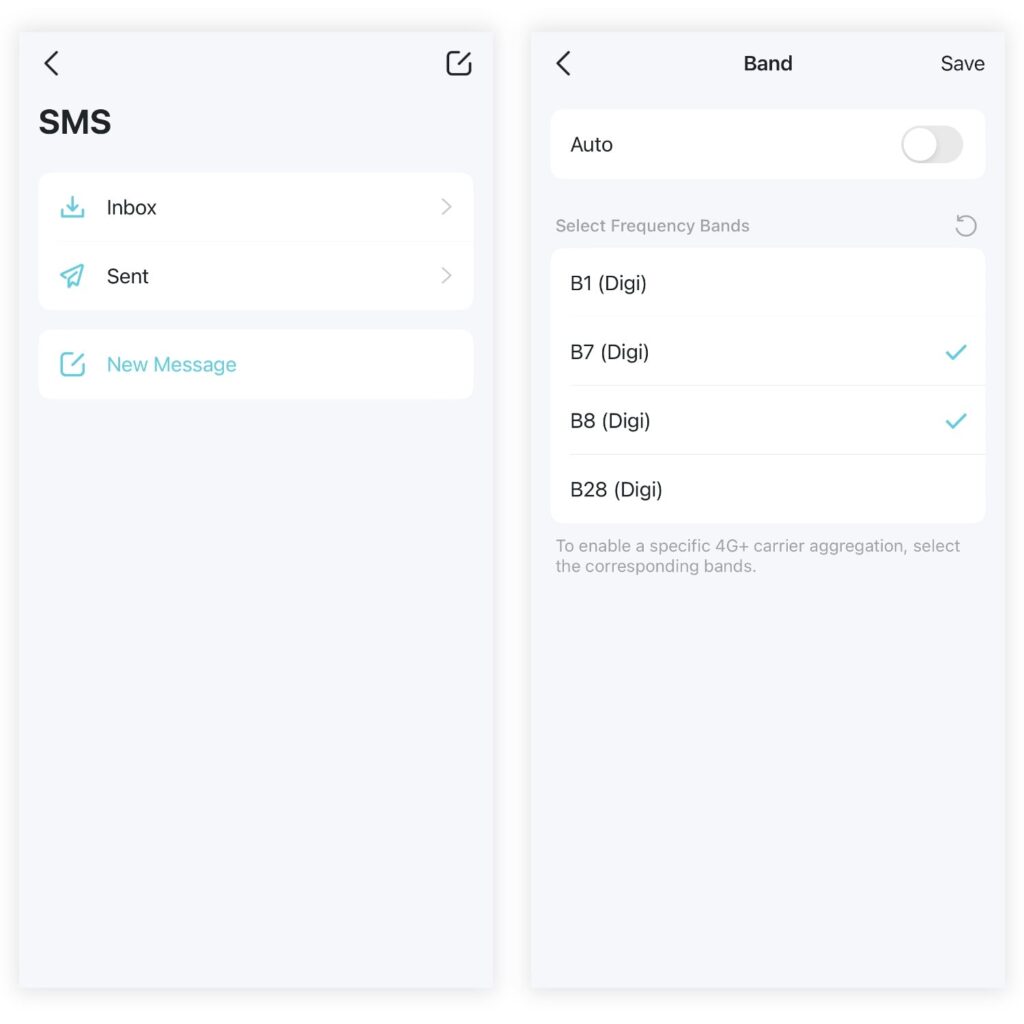 Notably, the Deco X50-5G allows you to lock your modem to specific 4G or 5G bands. Although the router will connect to the strongest cell tower by default, you can manually select the network band, which might be beneficial if you're in a congested location with multiple cell towers.
One highly practical feature of the Deco app is the ability to send and receive SMS messages on the SIM card. This function is particularly useful for receiving SMS authentication codes. The app also enables you to configure data usage limits and receive data usage warnings.
TP-Link Deco X50-5G is an excellent 5G modem router with outstanding 5G performance and great Wi-Fi coverage. Since it's part of the Deco family, it's able to wirelessly link with other Deco products to expand the Wi-Fi coverage when using it in a larger property.
The polished Deco app further enhances the user-experience when using the product with several handy features like remote management and band locking. If you're looking for a 5G modem router, the Deco X50-5G is certainly worth a look if you can accept the price of RM1299.
Excellent 5G performance and strong coverage
Able to manually select frequency band and support for external antenna
Built-in mesh feature for easy coverage expansion
Monthly subscription required to get more features from HomeShield Pro
Setup of the system can only be done on the Deco app