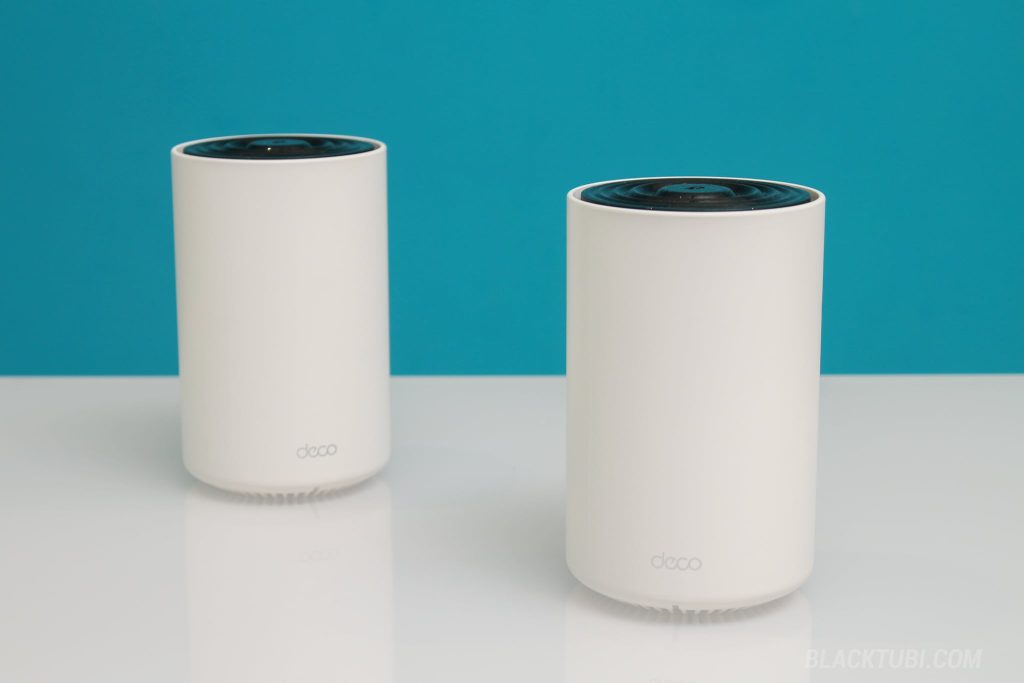 TP-Link recently launched the new Deco X80 which is a Wi-Fi 6 AX6000 mesh Wi-Fi system. It will deliver great speed thanks to the AX6000 configuration that will provide bandwidth up to 6000Mbps. However, unlike the more expensive Deco X95, the Deco X80 comes in a dual-band configuration.
I really liked the sleek and minimalistic design language of the Deco X80. It blended well with the interior decor of my property easily. That's important as mesh Wi-Fi systems shouldn't be placed inside a closed cabinet. It should be placed at somewhere open for the optimal performance.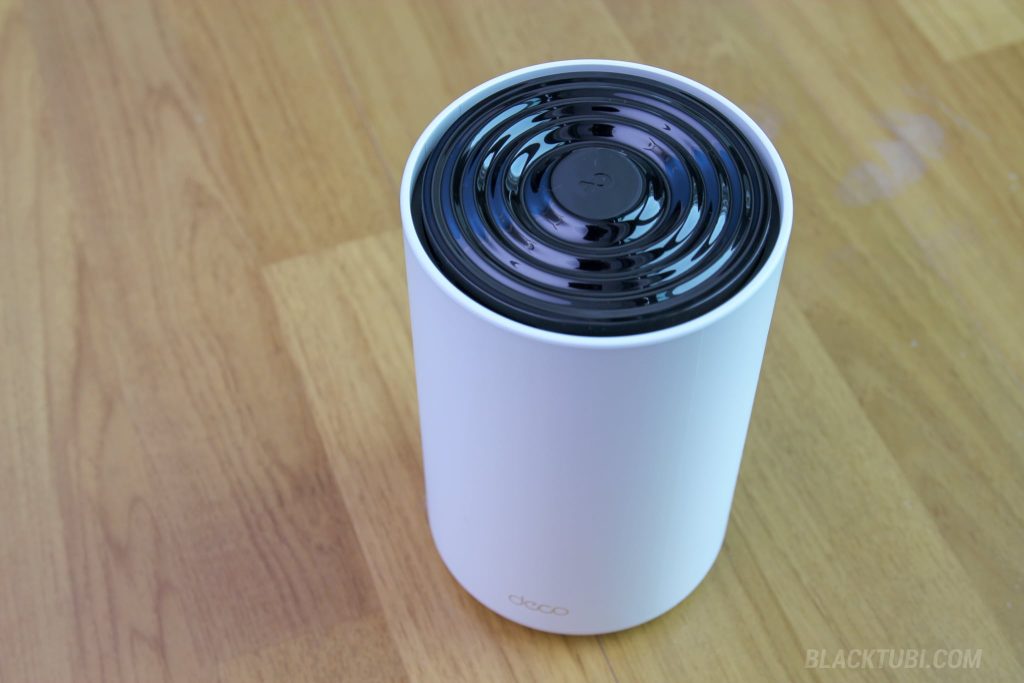 At RM1599 for the twin-pack model, the Deco X80 is positioned right below the flagship Wi-Fi 6 Deco X95 model. It also comes with 3 years of warranty and sales support in Malaysia. TP-Link says they will be selling the 3-pack and single-pack model eventually as well for further expansion.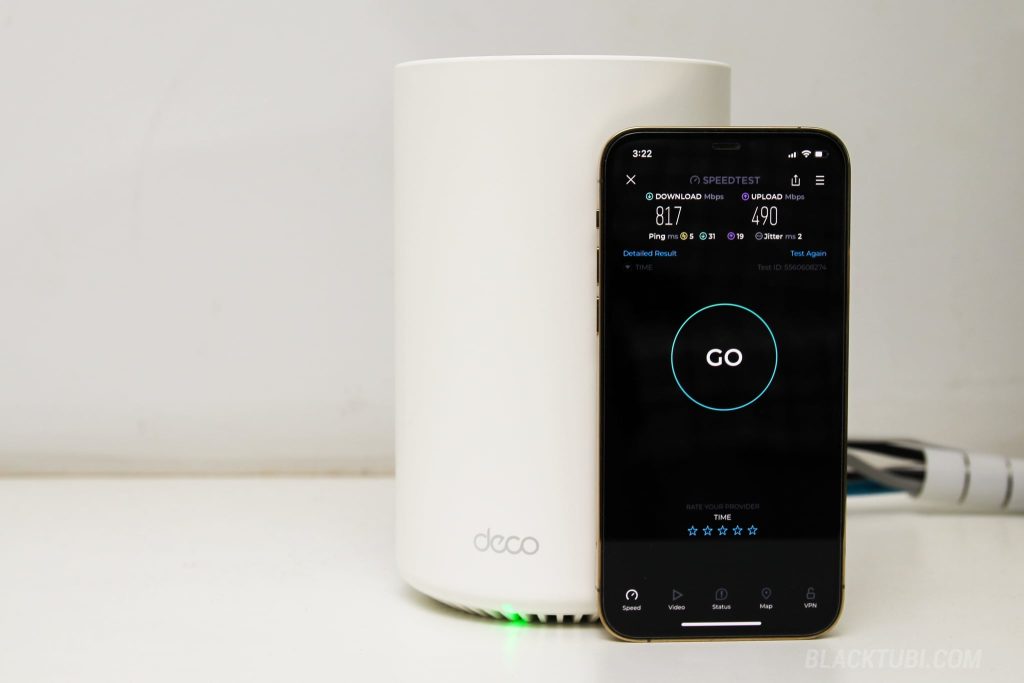 The performance of the Deco X80 was great. It covered an entire 2800 sq ft double-storey landed house easily with speed good enough for smooth 4K streaming on the entire property. At a short distance, the Deco X80 can provide speed more than 800Mbps easily on my iPhone.
The loaded latency on the mesh node is still fairly low which make the system a good choice for gaming as well. TP-Link's certainly improved their congestion management and that's good news for latency sensitive applications such as gaming, conference call and live streaming.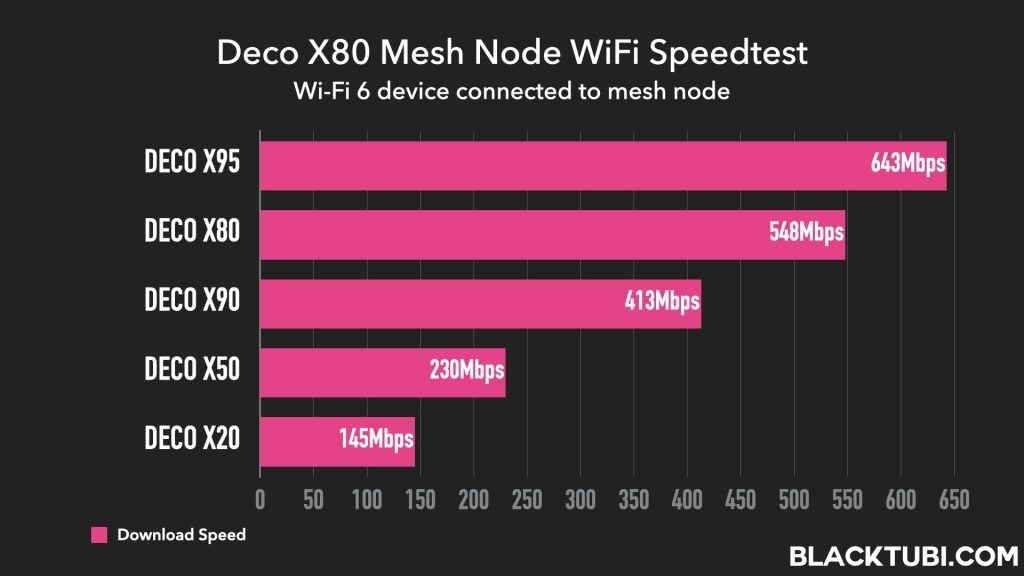 Moving on the mesh performance test, the mesh node will deliver Wi-Fi speed more than 500Mbps reliably after two walls when running speed test on my Wi-Fi 6 supported device. That's already faster than the previous flagship, Deco X90 despite being just dual-band.
The system proved to be really reliable during my testing period. I do not encounter any crashes and unexpected disconnections from the Deco X80. The self-learning AI-driven mesh works really well at optimizing the connection and ensure all my devices always have a great speed.
That resulted in a fairly good good mesh roaming experience with seamless node steering and band steering. That's partly due to Deco supported the 802.11k/v feature which will enhance roaming performance. It also supported 802.11r fast roaming for an even faster roaming speed.
While it looks similar to the Deco X68 from TP-Link, the Deco X80 is unrelated to that product. The Deco X80 comes with Mediatak MT7986B SoC. It's a Quad-Core 1.6GHz ARM-A53 CPU with 512MB RAM. That is even faster than the CPU on the previous flagship, Deco X90.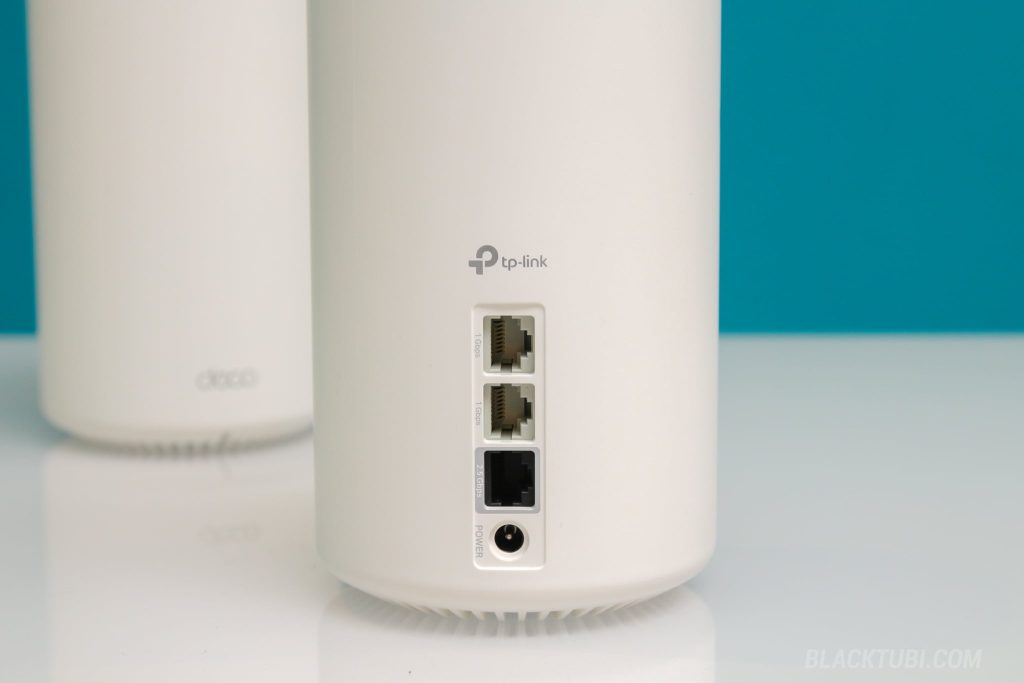 The Deco X80 comes with a 2.5G Ethernet WAN port which makes it compatible with 2Gbps Internet connection. There are also 2 Gigabit Ethernet LAN ports and that can be used for wired backhaul to the mesh node or connected to a Gigabit Ethernet switch for more ports.
I also done a quick teardown of the Deco X80 just to have a look on the internal of the device. TP-Link is still pretty generous with generous sized heatsink given on both sides of the PCB. There are a total of 4 antennas in the device.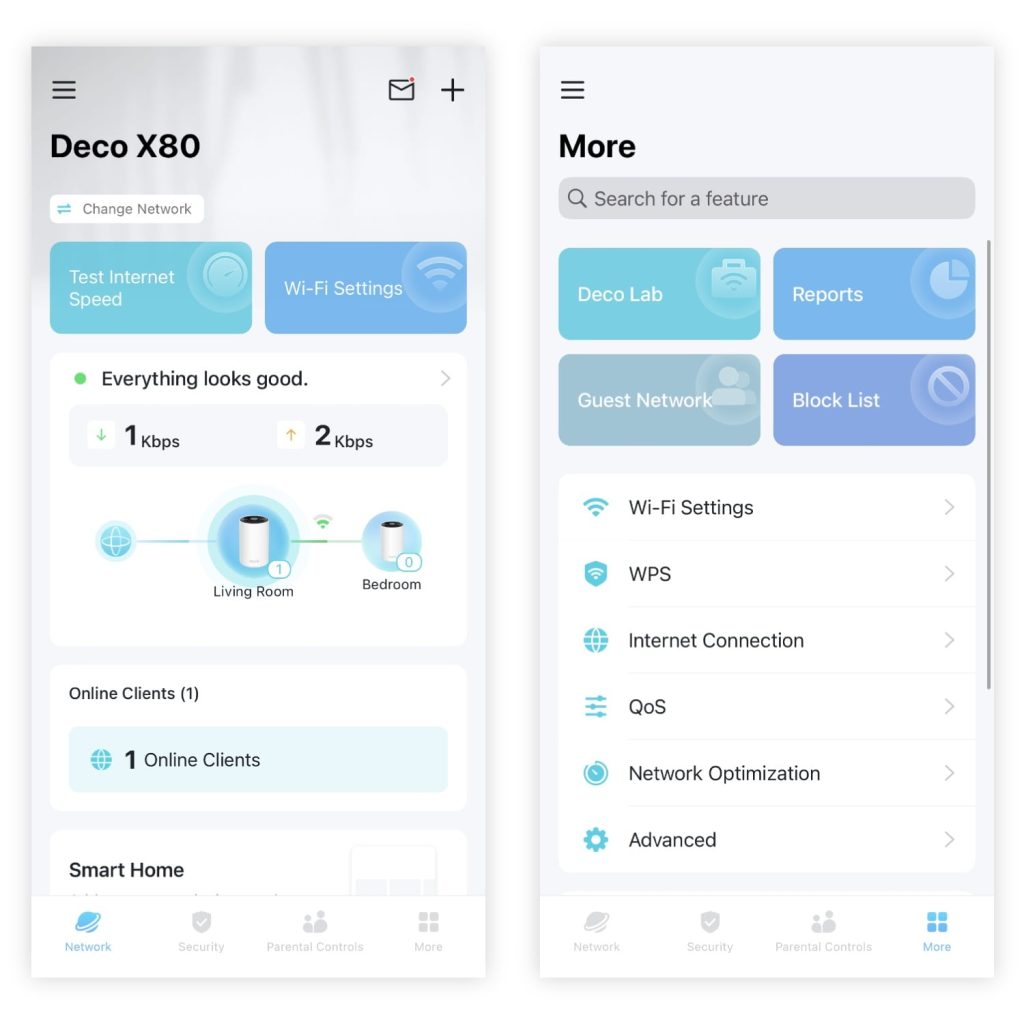 The Deco app that controls the mesh Wi-Fi system is really user-friendly and simple to use. It will show you the list of connected devices and their current network speed. There's also some other handy tools such as guest Wi-Fi, QoS,  device restriction and more.
TP-Link's HomeShield Pro parental control is available on this model. It's a really great feature if you have kids at home as the system can restrict content access based on category for selected devices. There's also a time usage limitation and Internet access time scheduling feature.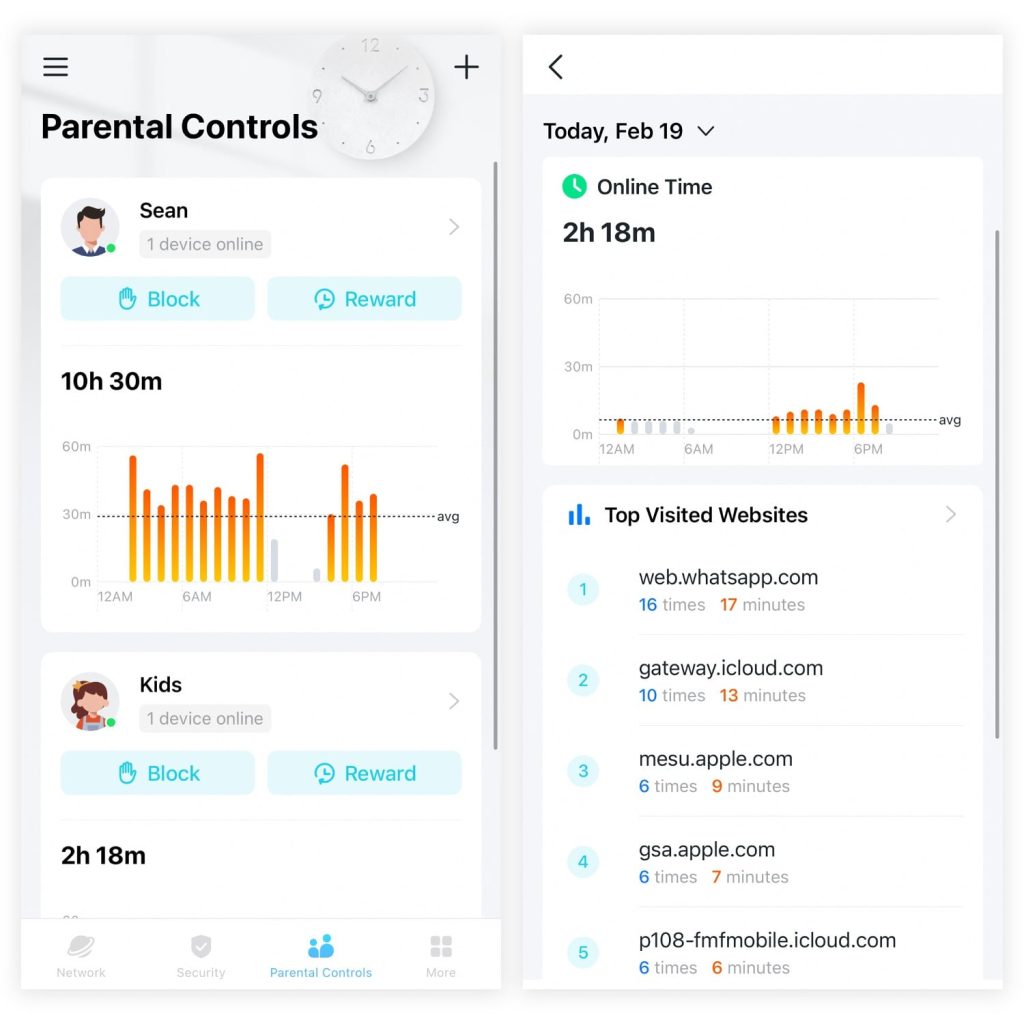 The report feature of the HomeShield Pro is another great tool to keep your kids in check. It can show Internet usage trend and top browsed webpages. However, these additional features will require the HomeShield Pro service with a monthly subscription required.
For those Malaysians using TM Unifi, Maxis Fibre and CelcomDigi Fibre, the IPTV/VLAN settings is needed if your connect the mesh Wi-Fi system to the modem. Then, you'll need to key-in the PPPoE username and password on the Deco app in order to connect to the network.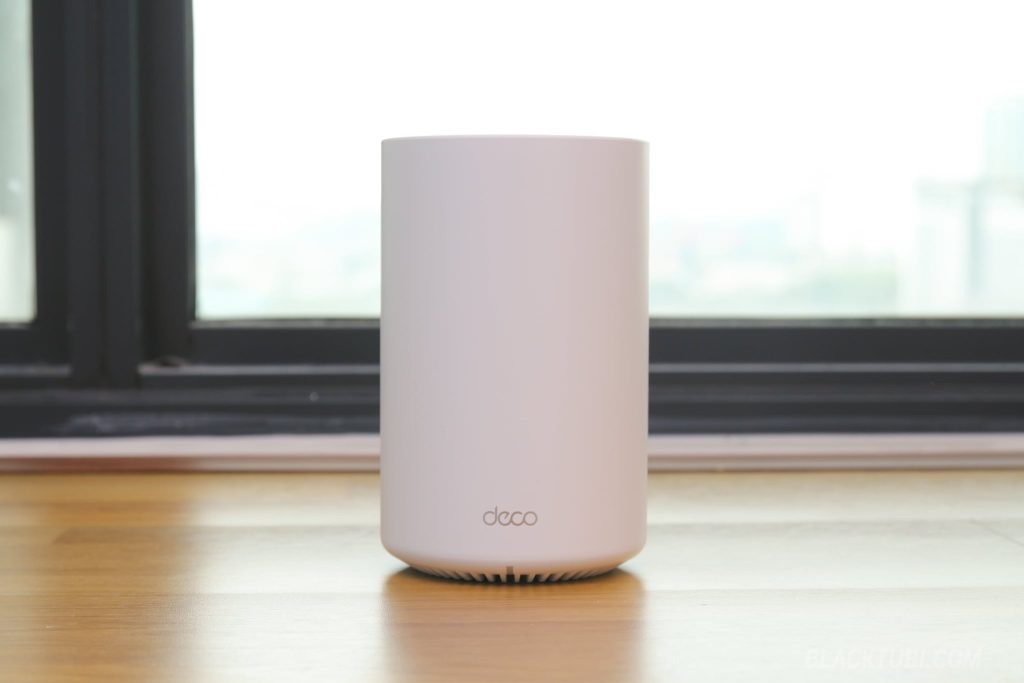 The Deco X80 proved to be another reliable and fast mesh Wi-Fi system from TP-Link. It's fast enough to provide a consistent speed up to 500Mbps on the mesh node and 800Mbps on the main unit. I also really liked how user-friendly it is to manage the system from the Deco app.
The greatest part of the Deco X80 mesh Wi-Fi system is the reliability and consistency. It performed really well with a really smooth and seamless connection even when the network is busy. It's a great product who those looking for a mesh Wi-Fi system that just work with decent performance.
3 LAN/WAN on each unit

Great mesh performance with fast speed and seamless roaming
Good congestion management resulting in low loaded latency
Monthly subscription required to get more features from HomeShield Pro