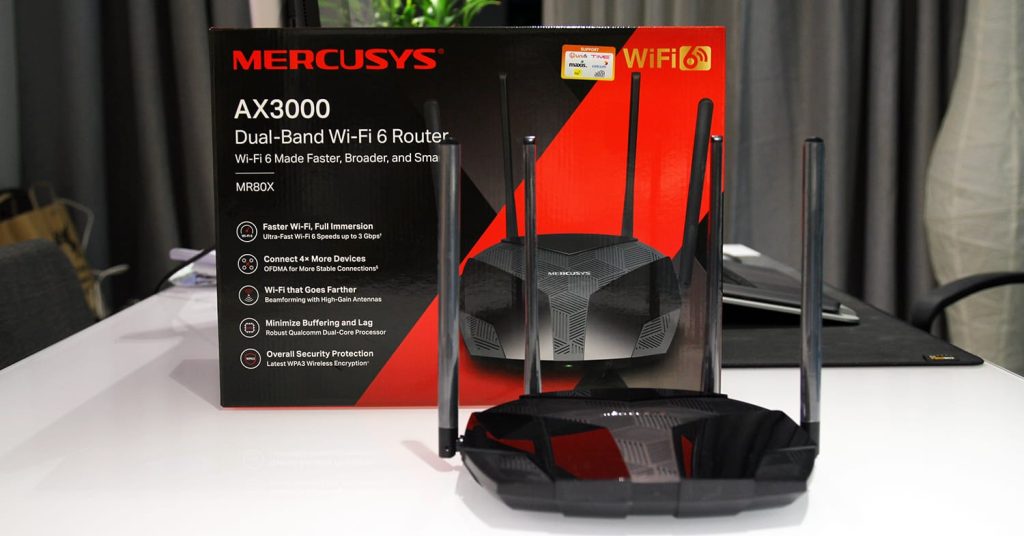 If you are looking for an affordable WiFi 6 router with dependable performance, The new Mercusys MR80X is a strong contender. Mercusys MR80X supports WiFi 6 AX3000 technology with a maximum bandwidth of up to 160Mhz. The Mercusys MR80X is now available in Malaysia at a retail price of RM255 with 3 years one to one exchange warranty and sales support.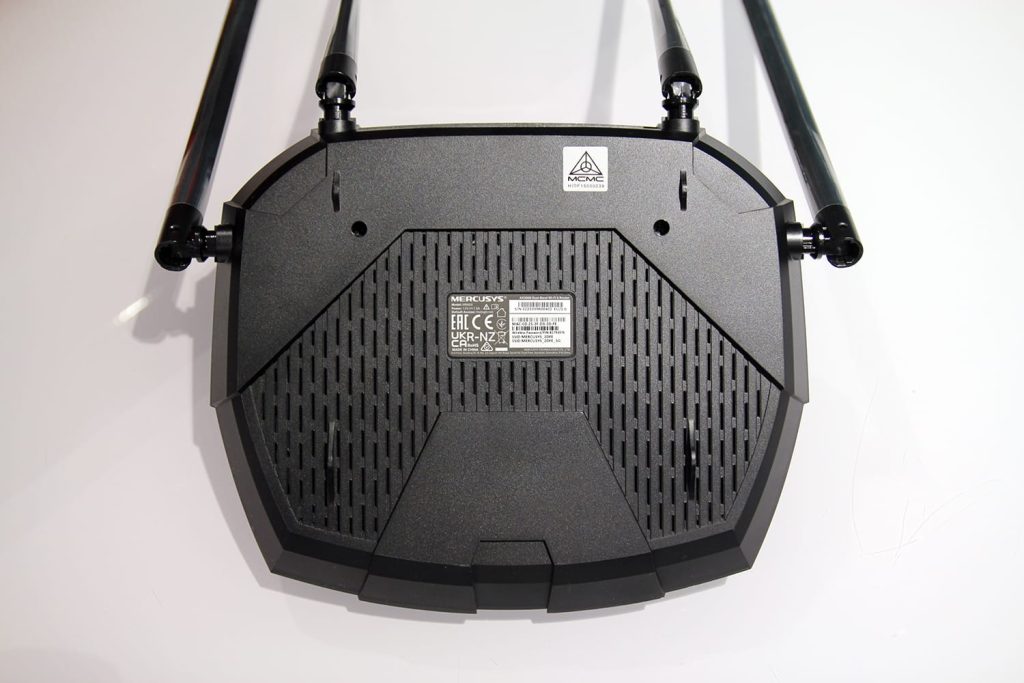 On first glance, the MR80X looks exact same to the Mercusys MR70X I reviewed previously. It has 4 non-removable antennas and with plenty of ventilation holes on the entire router. Unforunately, it's not possible to wall-mount or ceiling-mount this product due to the lack of mounting-holes.
Despite looking the same, the Mercusys MR80X is a much better product with support for WiFi 6 technology up to 3000Mbps. It also comes with a much faster Qualcomm dual-core CPU that can support more simultaneous connections than the Mercusys MR70X.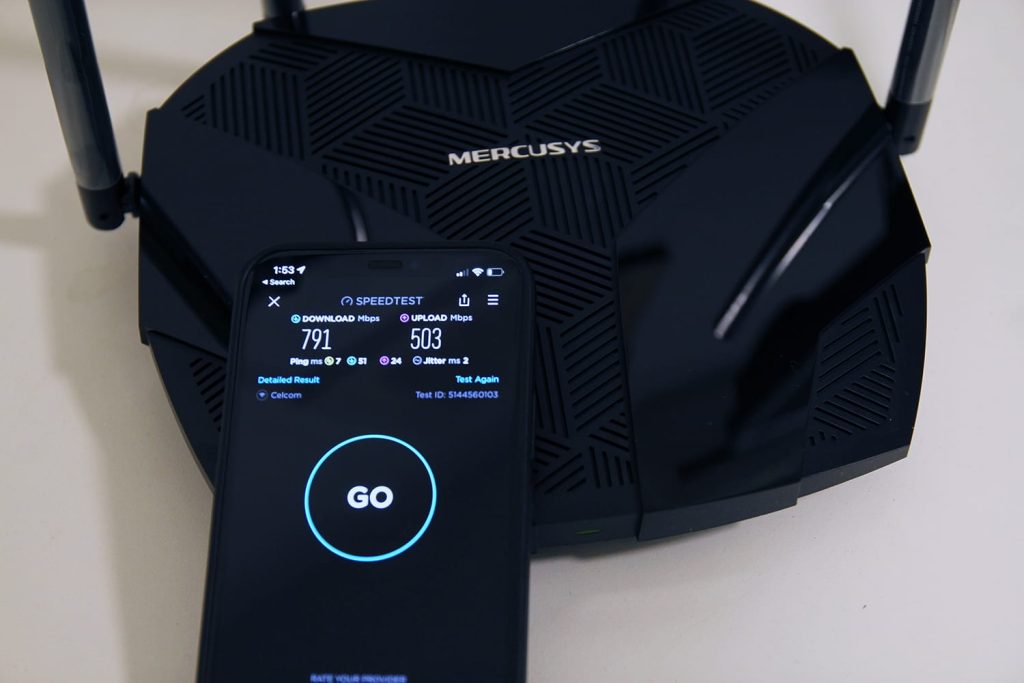 Let's jump right into the performance test since that's what really matter on these super affordable routers. Surprisingly, it's pretty decent. On short distance, I manage to get more than 800Mbps easily when testing the speed on my iPhone with a 1Gbps Internet subscription.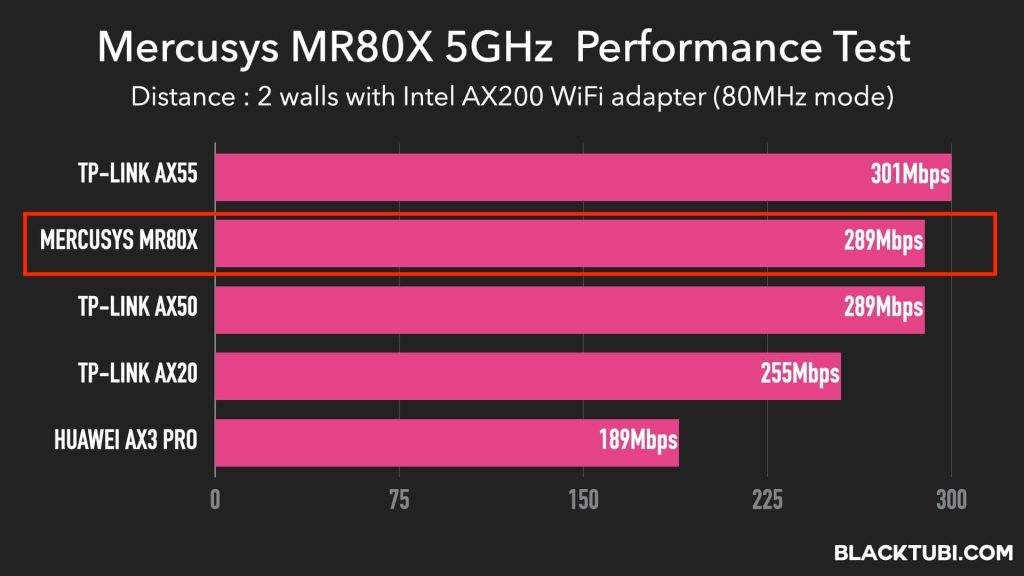 On the long distance test, the MR80X still manages to reach a respectable 289Mbps, that's only slightly slower than the Archer AX55 from TP-Link. In fact, the performance is on par if not faster than TP-Link Archer AX50 that's released back then in 2019.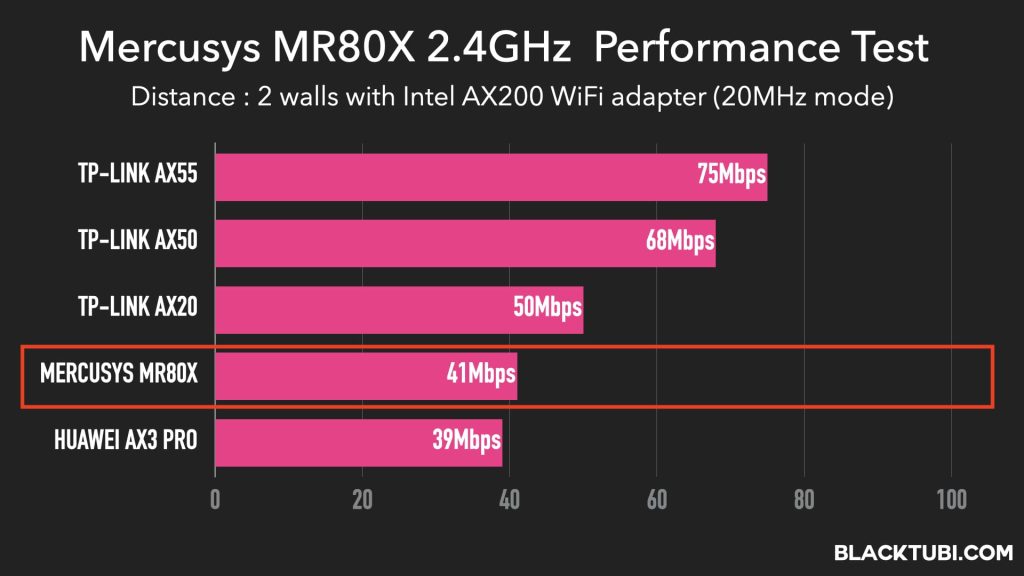 On the 2.4GHz performance test, it's obvious that Mercusys is prioritizing on the 5GHz performance as the 2.4GHz network is not as fast as the 5GHz. That's common on most of these affordable WiFi 6 routers since 5GHz supported devices are commonly available now.
If you are wondering why the Mercusys MR80X is so fast, that's because it is powered by the same Qualcomm IPQ0518 SoC from TP-Link Archer AX55, a product that cost RM349 at the time of writing this article.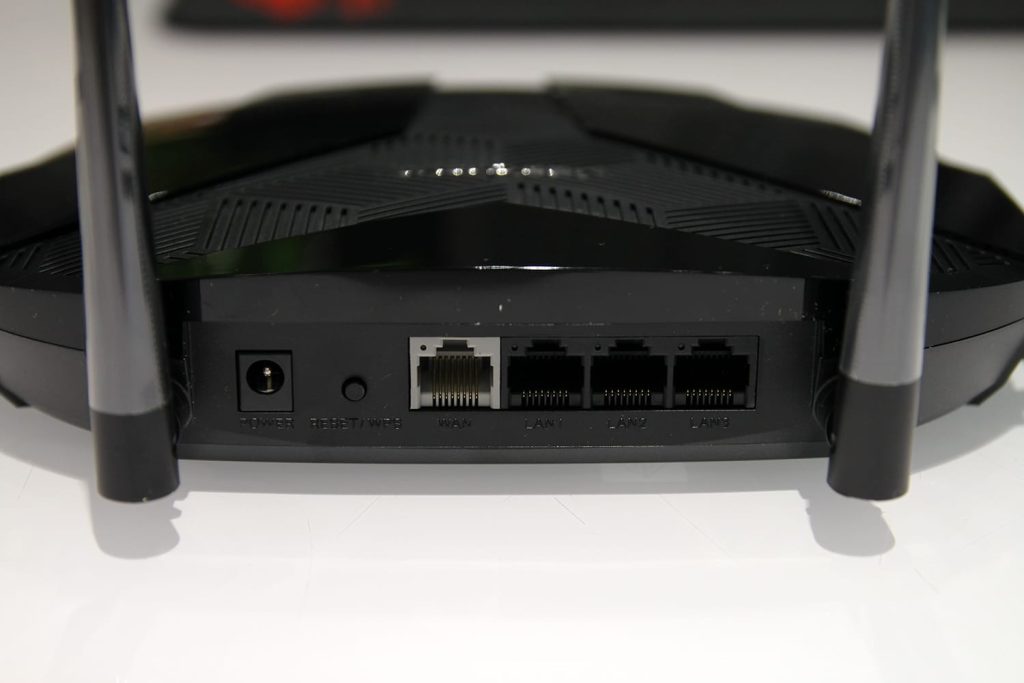 The router also comes with 3x Gigabit Ethernet LAN ports and a single Gigabit Ethernet WAN port. I also verified that the Mercusys MR80X can a maximum Internet download speed up to 940Mbps from a 1000Mbps Internet connection.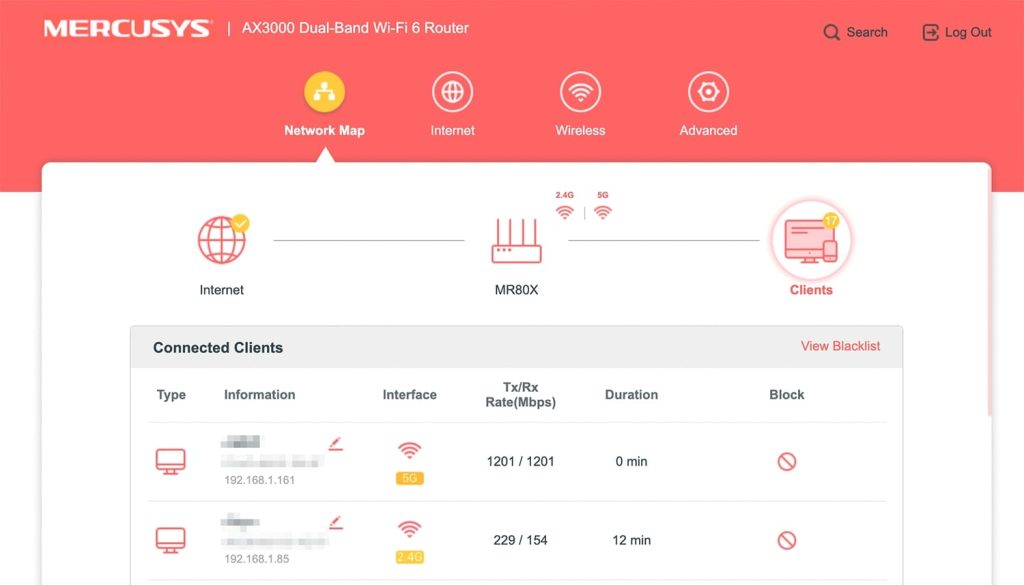 If you are familiar with TP-Link, you'll recognize that the Mercusys software is the exact same with TP-Link with a different coat of paint. That's a good thing as TP-Link firmware is stable and user-friendly. The product is really reliable throughout the entire week when I am testing this product.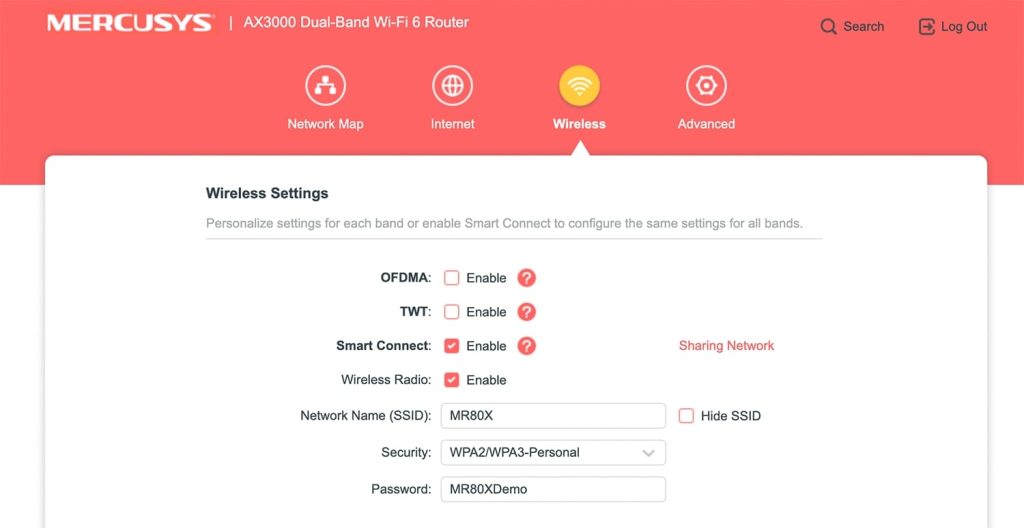 Mercusys MR80X supports the latest WPA3 WiFi security for improved privacy protection. The router also comes with a basic parental control feature with usage time limitation and scheduling function for selected devices. These features are normally omitted on cheaper products.
For the lower price, it doesn't have the premium features such as the HomeShield content filtering parental control on TP-Link products. However, I wish Mercusys included a range extender or repeater mode typically found on other lower cost router from other brands.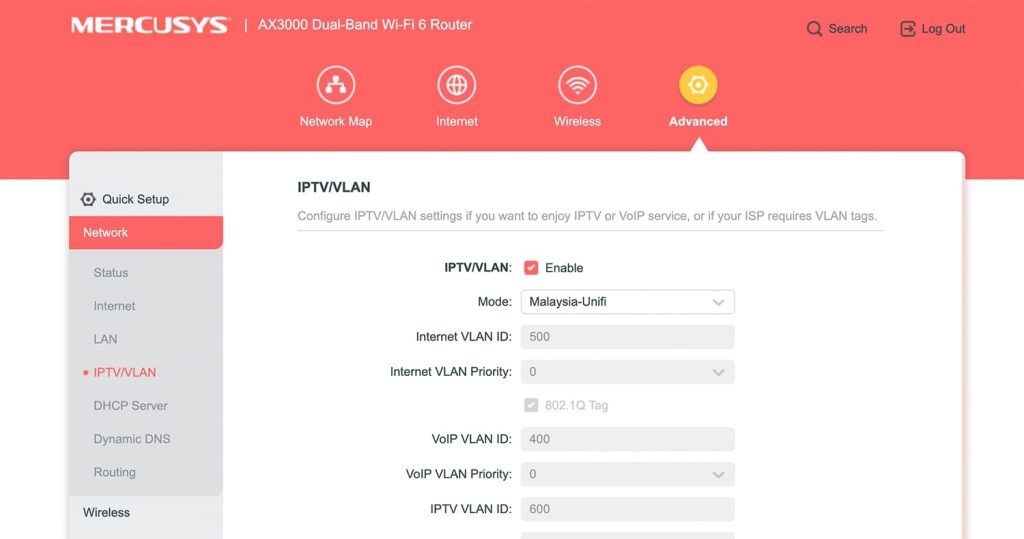 Mercusys is compatible with all major ISPs in Malaysia including Unifi, Maxis, DiGi, Celcom, TIME Fiber and more. The IPTV/VLAN configuration might be required especially if you are using Unifi, Maxis or DiGi Fiber. However, the configuration procedure is pretty straightforward with the setup guide from Mercusys.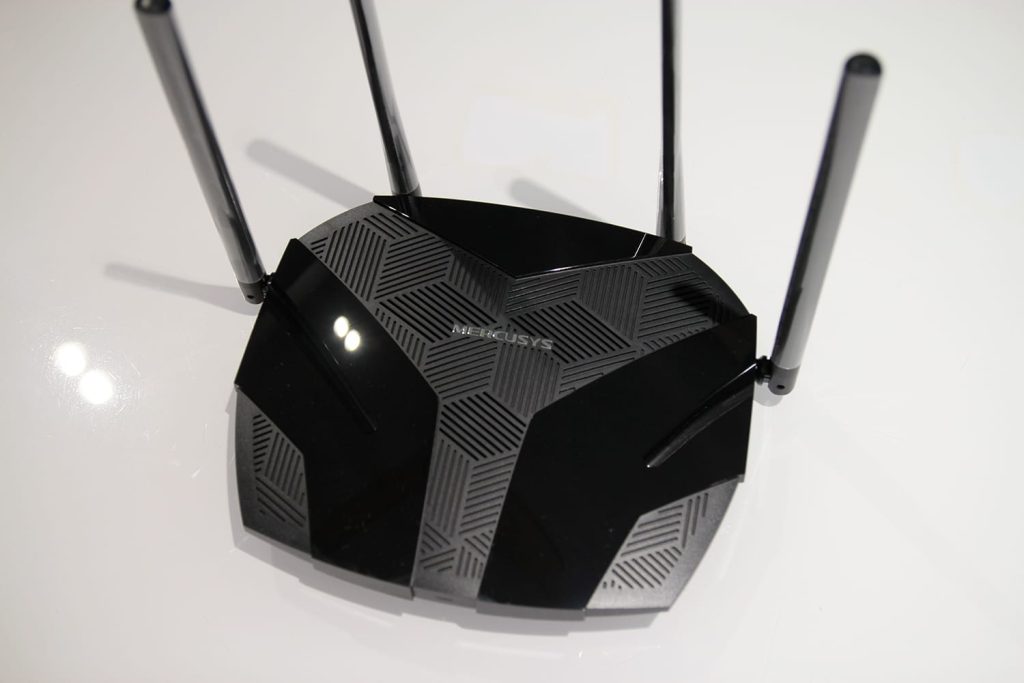 With the Mercusys MR80X, TP-Link shows that it's possible to produce a cheap router with good WiFi performance by removing non-essential features like USB port and LED indicators. It's designed to those looking for an essential router that will perform well on the WiFi network.
Sidenote, the Mercusys MR80X is a really great choice to be used as WiFi 6 access points.
Very affordable WiFi 6 AX3000 router
Decent performance
Boring design
No repeater mode