What is Powerline?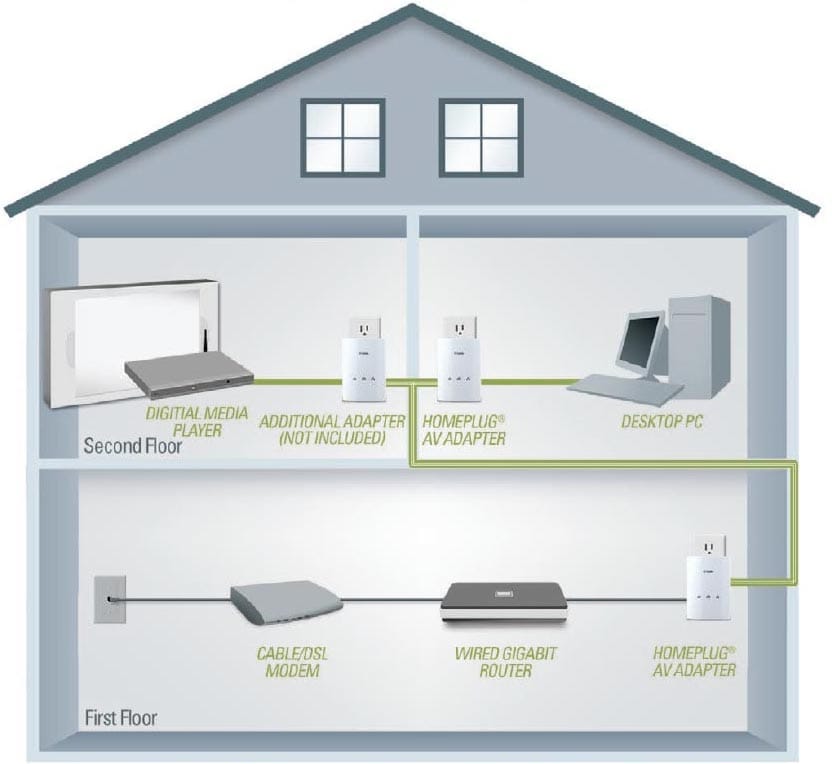 A powerline connection basically utilises your existing home power cabling to provide network connectivity. You will need a powerline adapter to convert existing Ethernet signal to power signal. A powerline adapters are also known as homeplug as well. For example, you can use a pair of powerline adapters to provide fast internet connectivity to another room in which conventional wireless signal will not reach. It will be more stable than wireless if installed correctly as this is a physical link and subjected to less wireless interference. Another example is the ability to install your IPTV such as HyppTV at another room with a powerline connection.
For me, I use powerline to improve the internet performance at the furthest room in my house. The room does not receive good wireless signal. Laying Ethernet cable is not an option for me as well. Thus, I use a pair of D-Link DHP-P600AV to provide decent internet connectivity to the room. With the powerline adapters, I manage to achieve a significant improvement gain to my connection over wireless.
The Hardware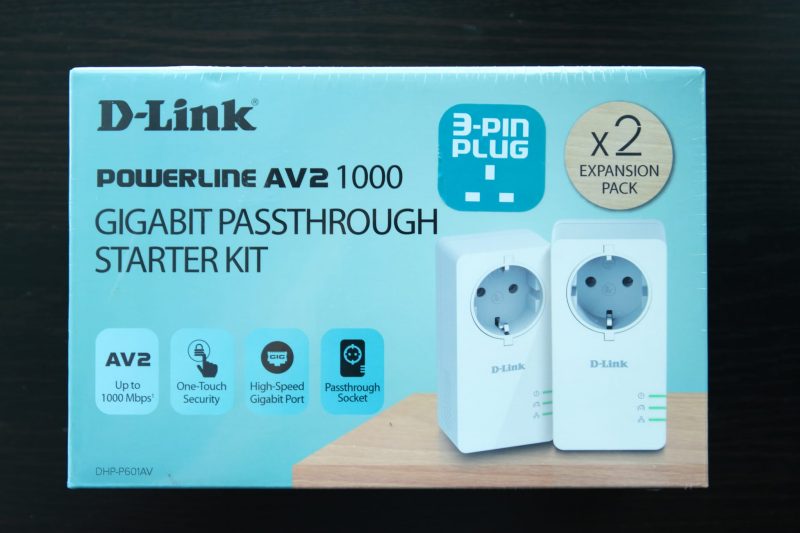 There are a lot of powerline adapters in the market with various design. They come in either passthrough or non-passthrough design. A passthrough powerline adapter will come with a power socket on it so you will not lose a power socket. Some powerline adapters even come with a wireless AP built-in which you can use it to expand your wireless signal. I recommend getting something with at least AV500 for good performance.
For this article, I will be testing the D-Link DHP-P600AV powerline adapter. It comes with a passthrough design so you can still plug another power appliance on it and you will not lose a power socket. The design is pretty simple with 3 LED status indicators at the front and a single Ethernet port at the bottom of the device. The DHP-P600AV support the AV2 1000 standard so it will compatible with other AV2 powerline adapters as well.
The DHP-P600AV come in a pair and the box is pretty simple with just the adapters inside. Using this device is very simple. I just plug one of the adapters to my router and plug the other adapter to my laptop computer. There is no setup required, you just plug and play and the link is instantly set up. You can even plug the powerline adapter to a wireless access point to expand your existing home wireless signal but that's a story for another day. You can have more than 1 powerline adapter in a home as well.
Testing and Comparison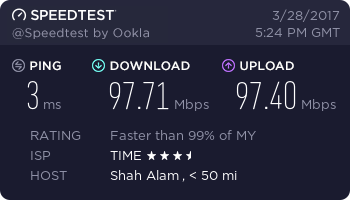 I decided to test the D-Link DHP-P600AV  powerline adapter with my 100Mbps internet connection. I figured that this is the most practical test for most users and it shows the actual real world performance in a practical way. I will install the powerline adapter at the furthest room in my house. I have issues with the internet connection in the room as the wireless signal is really weak in the room. To set a benchmark, this is my speedtest when I am standing beside my router and connected to the router directly via a wired LAN connection.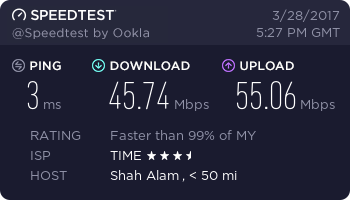 This is a speedtest when it is connected to the DHP-P600AV powerline adapter. I am getting a rather decent 50Mbps up and down. You may be wondering why it is nowhere near the claimed AV1000 speed. It is usual to get this kind of throughput on a powerline connection due to electrical noise and signal interference. Not to mention that I am testing this with 3 phase wiring which is known to affect the performance of powerline connection. However, this is much better than wireless with a more stable performance .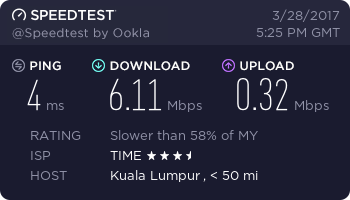 For comparison sake, this is a speedtest over wireless at the same room. I am receiving very terrible signal at this spot with just around 1 bar of signal.  With the D-Link powerline adapters installed, I manage to get over 8 times the performance of wireless at the same place.
The Verdict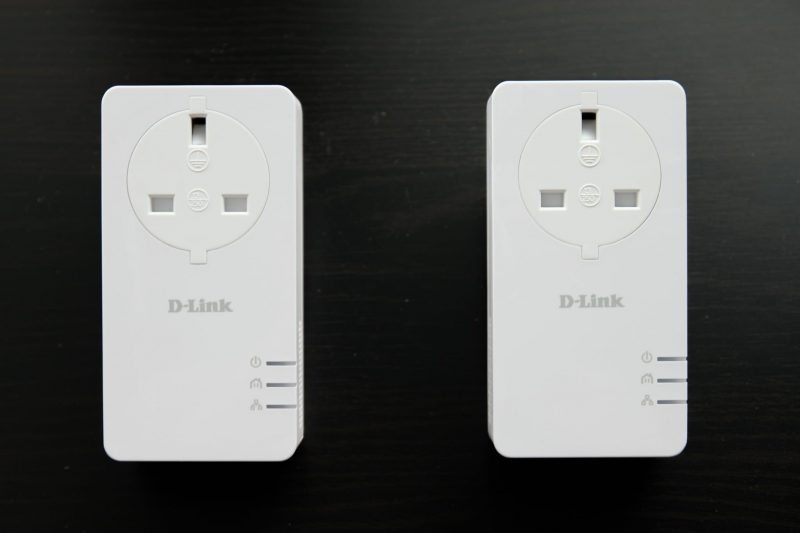 Powerline adapters are much more practical than wireless at further distance. They are more stable and it performs better. As you can see, it is able to provide decent network connectivity to a place where wireless struggle to reach. You do not need to deploy any cables as it uses your existing power cable to deliver internet performance.
If you are looking for a way to expand your network, you should consider Powerline and D-Link's DHP-P600AV is definitely a great candidate.  D-Link DHP-P600AV is a great powerline adapter. The design is simple, and using it is very easy as well. You just plug it and it is ready to go. It performs beautifully and it is able to provide a decent connectivity to a place where wireless struggle to. Not to mention that it is much more stable than a wireless connection. I recommend this powerline adapter.