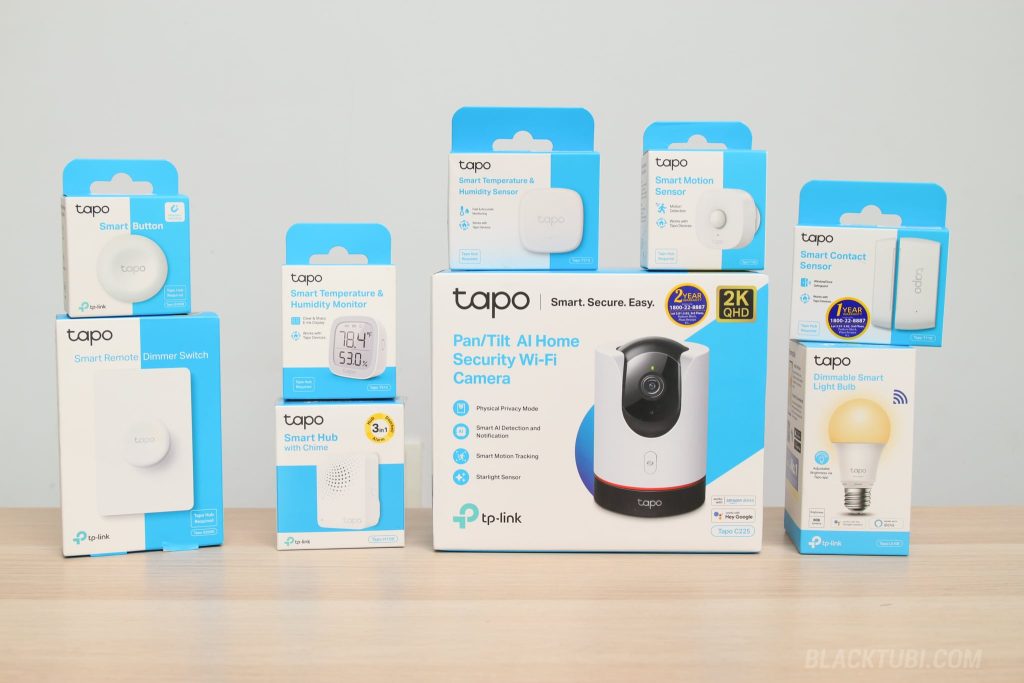 Tapo is a relatively new brand in the smart home industry. However, it is supported by TP-Link with long history in making great home Wi-Fi products. The launch of the Tapo smart home ecosystem will be game changing especially with TP-Link's laser sharp focus on affordability and value.
While Tapo might not be as popular as the big names like Philips Hue or Aqara. TP-Link plans to be really disruptive with their affordable pricing and several big improvements. The Tapo smart sensor offer greater performance with the use of Sub-GHz wireless communication and up to 2 years of battery life.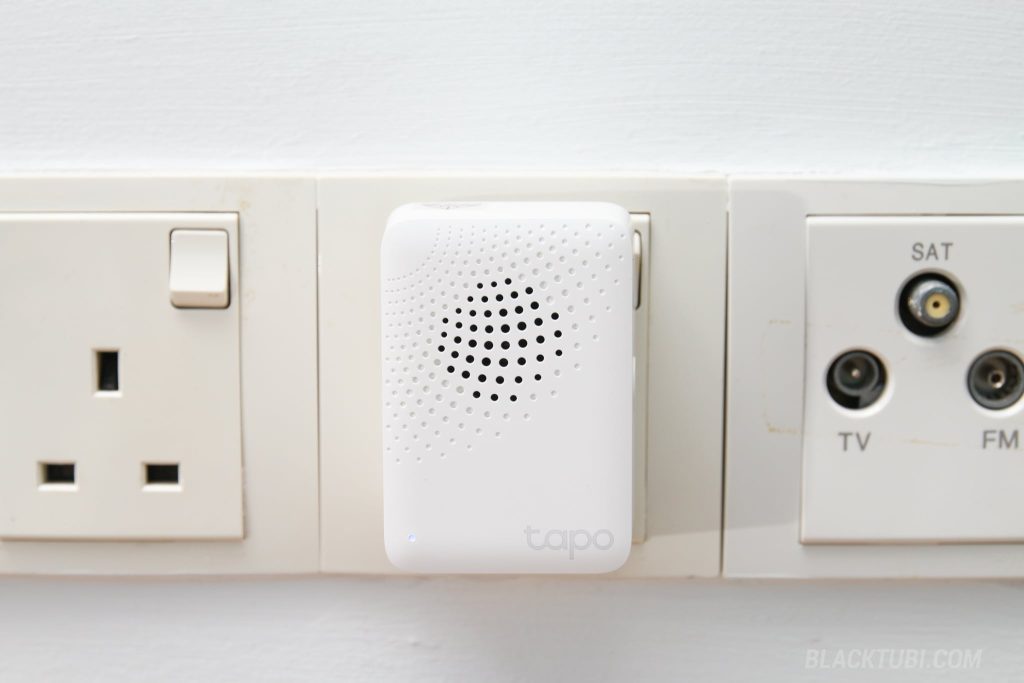 TP-Link Tapo smart home sensors run on their proprietary Sub-GHz network. This means it is operating at a frequency lower than 1GHz which provide longer range, lower power consumption and less prone to interference. In fact, I notice a significantly better performance than my Zigbee 2.4GHz sensors.
All the Tapo smart sensors will wireless connect to the Tapo smart home hub. The Tapo H100 smart home hub can connect up to 64 smart sensors with a really loud siren that's up to 90dB. It's also really tiny and connects directly to a power outlet. You can even link multiple smart hub to work together.
Tapo T110 Smart Contact Sensor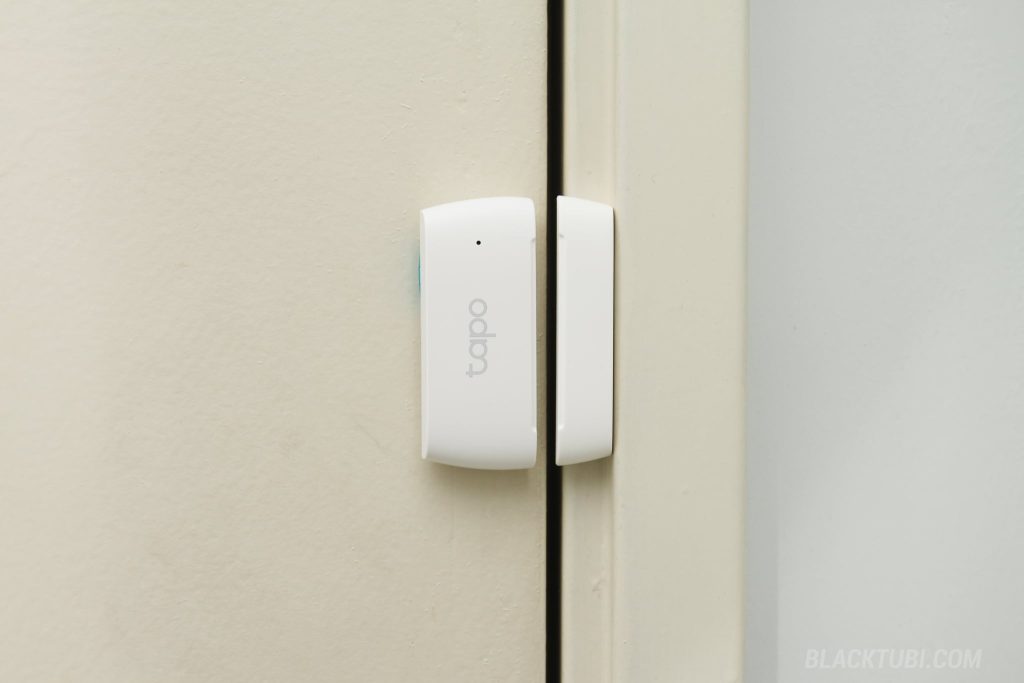 The affordable Tapo T110 smart contact sensor is my favorite sensor. You can install them on all your doors and windows with the provided tape to enable all sort of smart home scenarios. I configured them to send me a notification if my back door and gate have been left open for too long.
The contact sensor is also really great when combined with Tapo smart alarm feature as a smart security system. I configured it to trigger a really loud siren on all my hubs when any of the windows or doors are opened while the alarm is armed. The app will even show the open and close history of every sensor.
Tapo T100 Smart Motion Sensor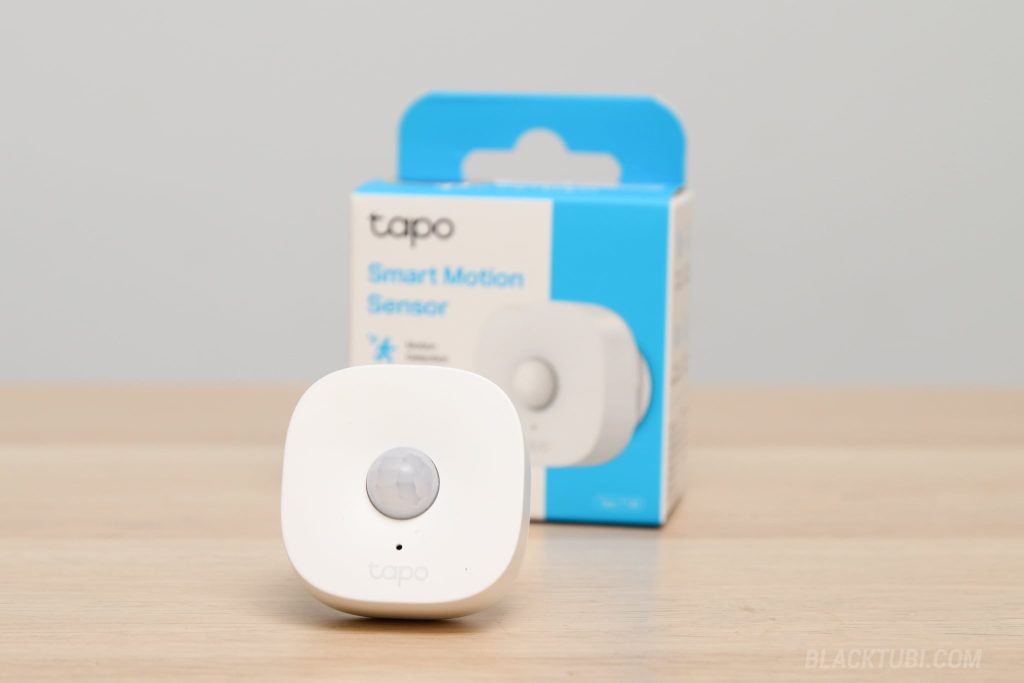 The Tapo T100 motion sensor work really well as advertised. I configured the sensor to automatically switch on the light whenever someone entered the bathroom. It will then shuts off automatically after motion is not detected for a set period of time which can be configured on the Tapo app.
It's also great when used as a smart security system with the Tapo smart alarm mode. I installed the sensor at my backyard and configured it to trigger the loud alarm on the Tapo smart hub if motion is detected. It will send a notification to my phone and trigger the alarm on all my Tapo smart hub as well.
Tapo S200D Smart Remote Dimmer Switch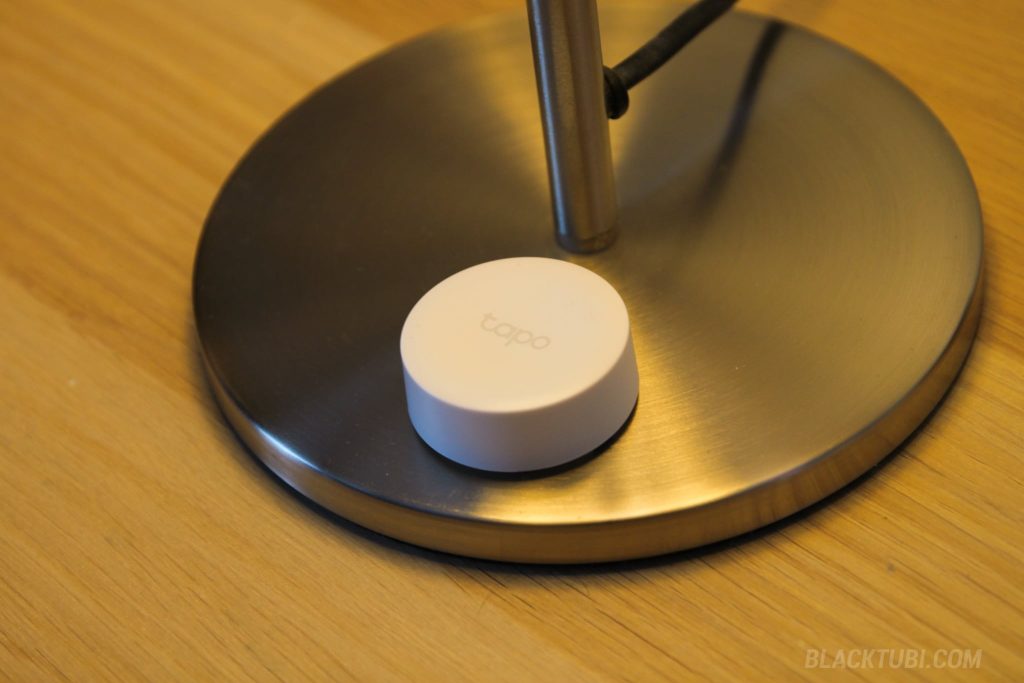 The Tapo S200D dimmer switch can be used to control the brightness of Tapo smart bulbs and Tapo smart light strips. The base of the switch is magnetic which is handy when using it on a metal lamp base. TP-Link also included a wall plate and adhesive if you prefer to have it mounted on the wall.
It's really great when using it with my IKEA table lamp that doesn't come with a dimmer switch. Combined with the Tapo smart bulb, I can change the brightness just by turning the switch. However, there's a small delay between turning the switch from the light reacting to the change in brightness.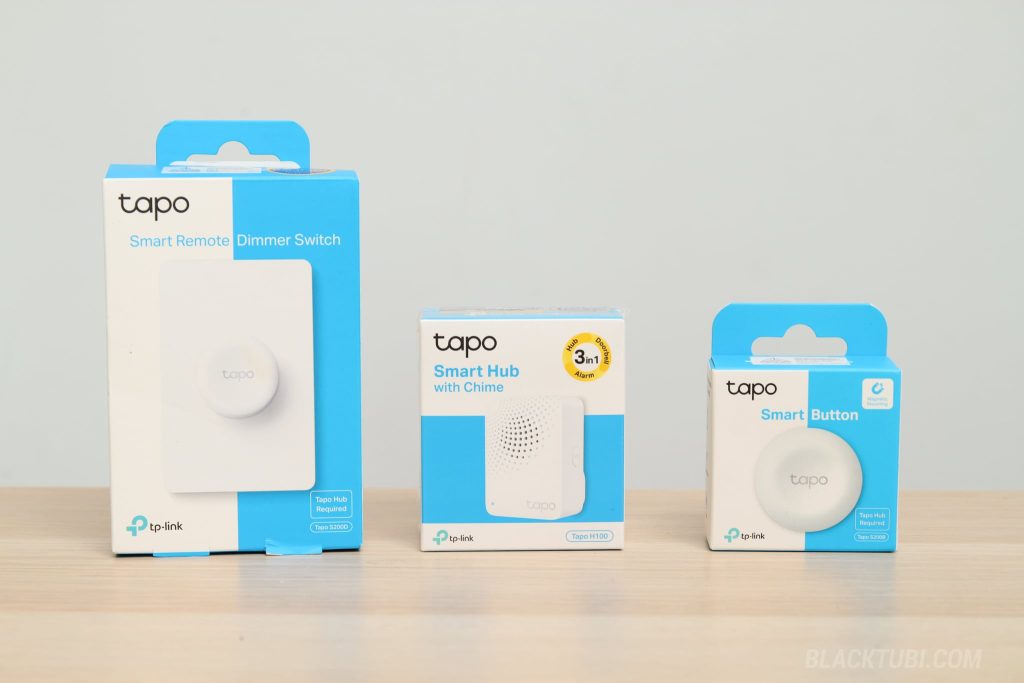 The Tapo S200B smart button looks similar to the dimmer switch but it's a different product. You can use it to trigger a certain automation or just to simply switch on a Tapo smart bulb or a Tapo smart plug. TP-Link included 3M double-side tape with this product so it can be installed easily without screws.
I used the button to switch off all my lights at my home while I am leaving the property. The button can also be configured to function as a doorbell or as a panic button in the bathroom if you have elderly at your home. The Tapo app will allow you to choose a different alert sound for every single button.
Tapo T315 Temperature and Humidity Sensor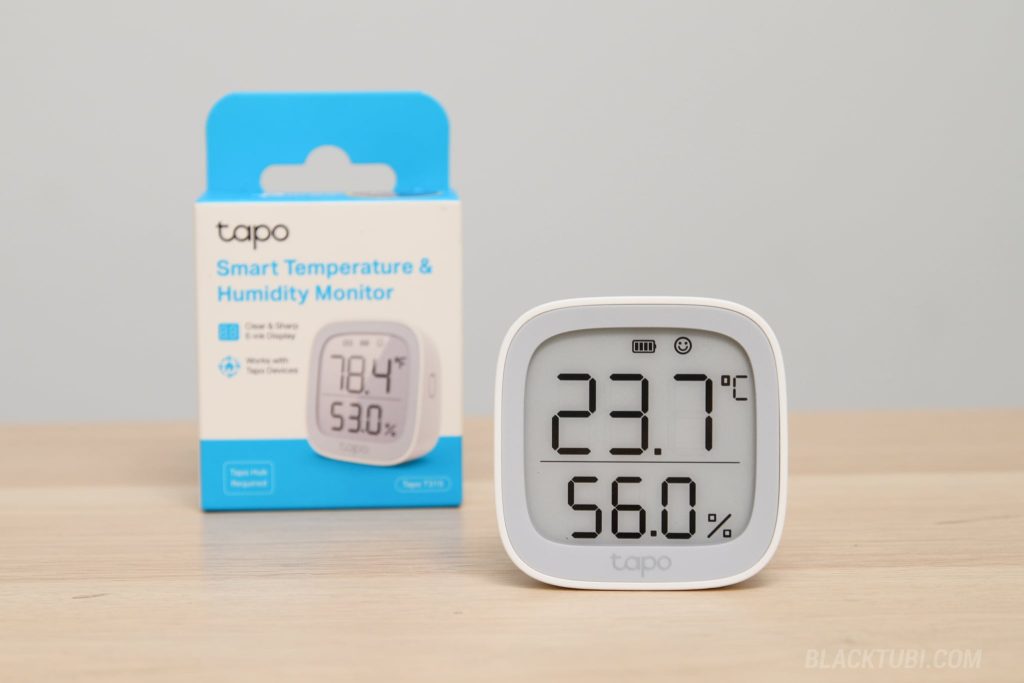 I really liked the Tapo T315 as it comes with a nice e-ink display that's sharp and crisp. The accuracy is also great with less than 3% deviation from my Aranet4 sensor that's significantly more expensive. With a click on the button, it will toggle between display the temperature in Farenheit or Celcius.
The temperature and humidity reading will be shown on the Tapo app in real-time as well. It can trigger warning or an alarm if the reading exceeded a certain threshold. It's useful to monitor the temperature and humidity of my room and automatically switch on the ventilation fan when it's getting too warm.
TP-Link also released the Tapo T310 with a similar temperature and humidity monitoring capability just without the screen. It's much smaller in size while maitaining the same 2 years battery life.
Orchestrating everything on Tapo app
While having great sensors is one thing but having a reliable app is the core of any smart home ecosytem. I've tested the Tapo ecosystem for two weeks and it's been really positive. The Tapo app is really responsive and generally really quick at responding to triggers and automation.
Most of the trigger and automation will work even when the Internet is down. That's because the Tapo hub support local triggering to all the Tapo devices connected to the same Wi-Fi network. I also like the fact that I can control all my Tapo smart cameras and my smart home just from a single app.
There are some quirks with the Tapo app but they're easy to overlook for the affordable price. For example, I cannot trigger the siren on the Tapo hub with motion detected on the Tapo smart camera. It's also not possible to use the smart button to start a cleaning job on the Tapo robot vacuum currently.
However, the scenarios that can be customized within the portfolio of Tapo smart sensor and smart switch ecosystem is well implemented. It will take some time until TP-Link upgraded their older products to interface with their new smart home ecosystem and TP-Link is committed to make it happen.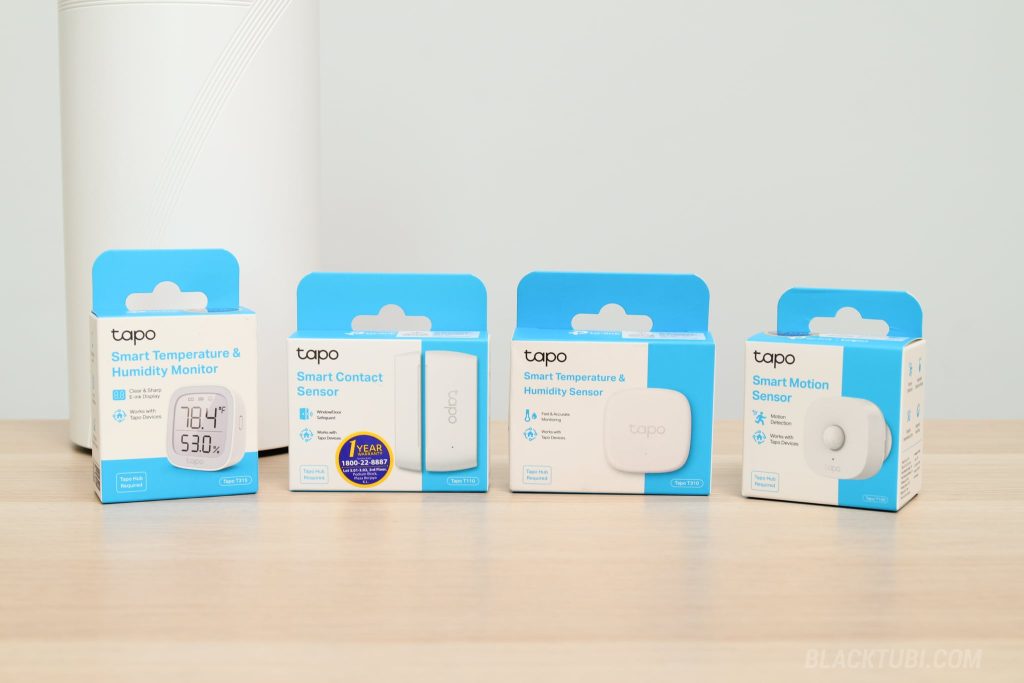 Overall, I've been really impressed by the Tapo smart home ecosystem for a few reasons. The Tapo app is very user-friendly and onboarding all the sensors can be done easily. The use of Sub-GHz for wireless communication greatly enhanced the reliability and performance of the sensor and switches.
The most impressive part is TP-Link manage to do all this while maintaining a relatively inexpensive total cost of the entire system. It's even cheaper than the Aqara smart home ecosystem yet the sensors come with a better performance and reliability over the Aqara which relied on 2.4GHz network.
However, the Tapo ecosystem doesn't come with Apple Homekit or Google Home support at this moment. TP-Link told me they will be releasing an update which will introduce Matter support in the coming months. I will be updating this article when the Matter feature is finally available.