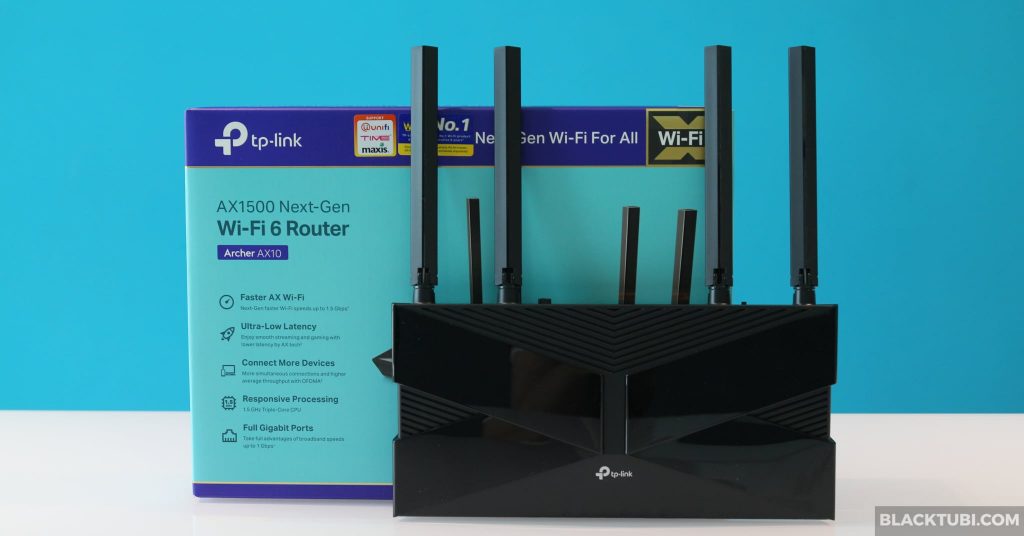 With Wi-Fi 6 getting more common in 2020, there are more reasons to upgrade to a Wi-Fi 6 supported router. TP-Link Archer AX10 is now available to purchase in Malaysia at a price of just RM349 with 3 years of one-to-one exchange warranty. It is currently the most affordable Wi-Fi 6 router you can buy in the market today.
Wi-Fi 6 or  Wireless AX is the latest Wi-Fi technology after Wireless AC. Without going into the technical details, Wi-Fi 6 will provide a much faster Wi-Fi speed and better stability due to improved spectrum utilization. It is also much more efficient in resource allocation, leading to better performance at a congested location such as a condominium.
Using a new Wi-Fi 6 router will also improve the performance of existing Wireless AC devices. This is because a new router often comes with improved hardware design and optimization. This will result in a faster Wi-Fi speed and stability often due to improved Wi-Fi signal interference mitigation.
The reason why I like the Archer AX10 so much is because how well it performed for the price it costs. It closed the performance gap between cheaper wireless routers and expensive routers. It also forces manufacturere
This is a good time to purchase a Wi-Fi 6 router as they are getting affordable now. More Wi-Fi 6 devices are entering the market such as the iPhone 11 and Samsung Galaxy S10. You will need a Wi-Fi 6 router to get the best experience on a Wi-Fi 6 supported phone.
The Archer AX10 looks similar to the Archer AX50 but they are totally different inside. It is powered by a Broadcom triple-core 1.5Ghz CPU with 256MB RAM. It has fully Gigabit Ethernet LAN and WAN ports and we have verified that the CPU can support up to Gigabit speed. But, there aren't any USB ports on this router, likely for cost saving.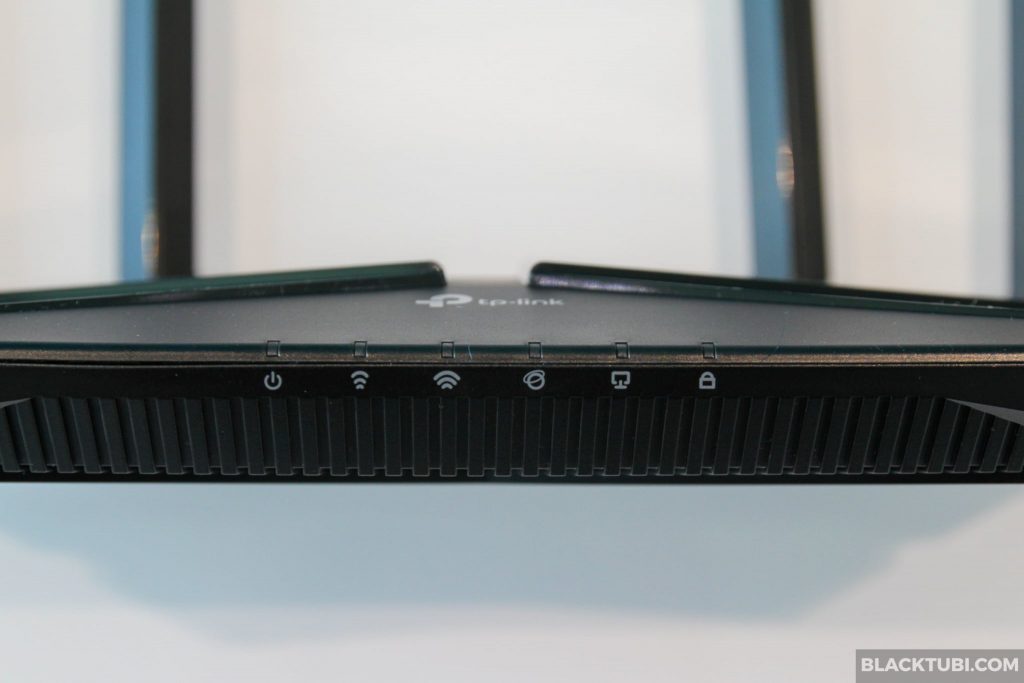 | | |
| --- | --- |
| Wireless 2.4Ghz | Wireless AX up to 300Mbps (2X2 40Mhz) |
| Wireless 5Ghz | Wireless AX up to 1201Mbps (2X2 80Mhz) |
| Wireless Features | RangeBoost, OFDMA, MU-MIMO, Beamforming |
| CPU | Broadcom BCM6750 1.5Ghz Triple-Core CPU |
| RAM | 256MB |
| Ports | 4 x Gigabit Ethernet LAN ports + 1 x Gigabit Ethernet WAN Port |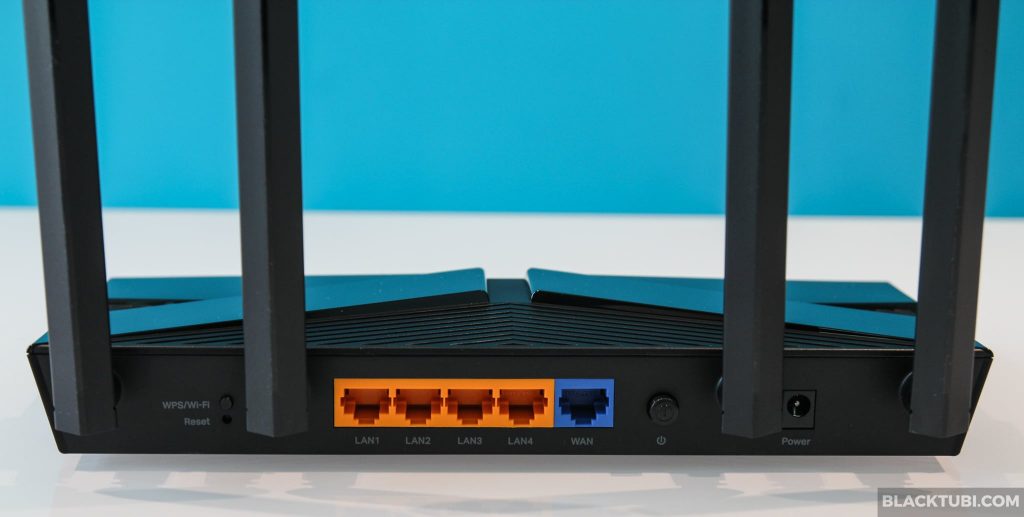 TP-Link Archer AX10 comes with a new interface and I like it a lot. The UI is very responsive and simple to navigate around. The initial setup is very simple by following the setup wizard which will guide you through the options.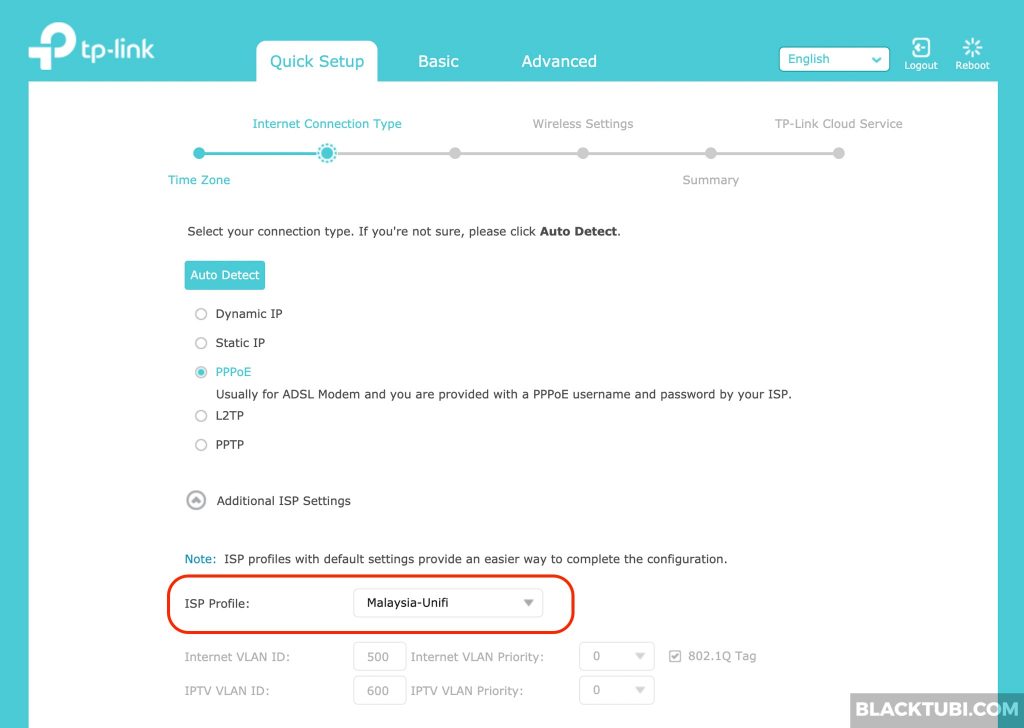 If you use Unifi, you can follow my setup guide here. Remember to select the Unifi-Home profile in the setup process.
We will be testing the Archer AX10 using TP-Link Archer TX3000E on a desktop and also a Samsung Galaxy S10 both with Wi-Fi 6 support. I will be running speedtest on my TIME Fibre 1Gbps Internet connection with 500Mbps upload speed.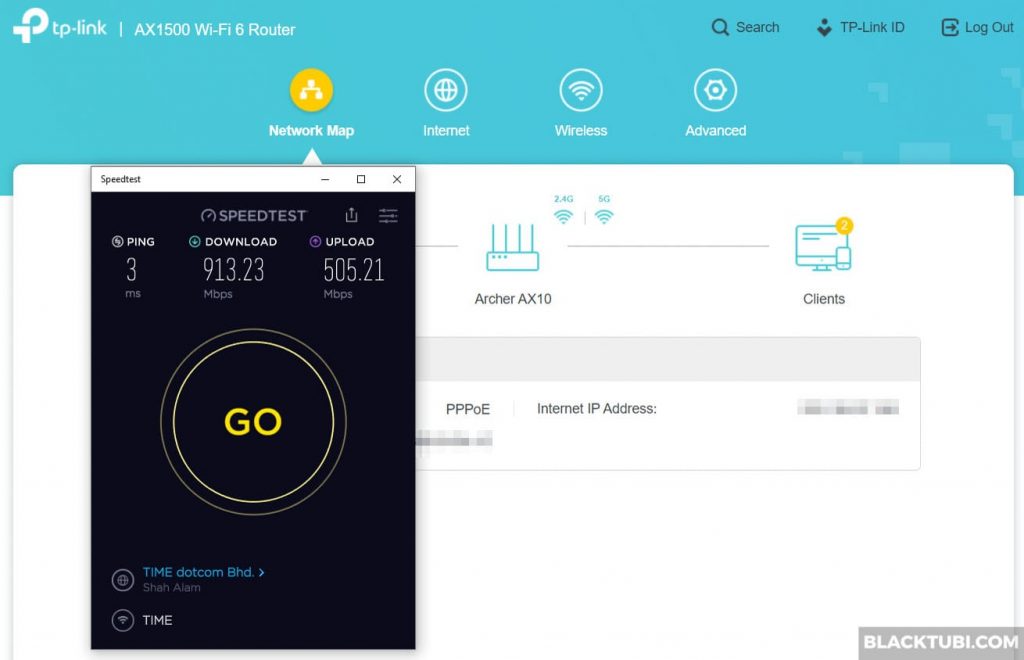 On the peak performance test, we placed the router at a close distance to my desktop to see what is the maximum Wi-Fi speed the router can reach on the best conditions. I am surprised that this affordable router can reach close to 900Mbps on a Wi-Fi speedtest.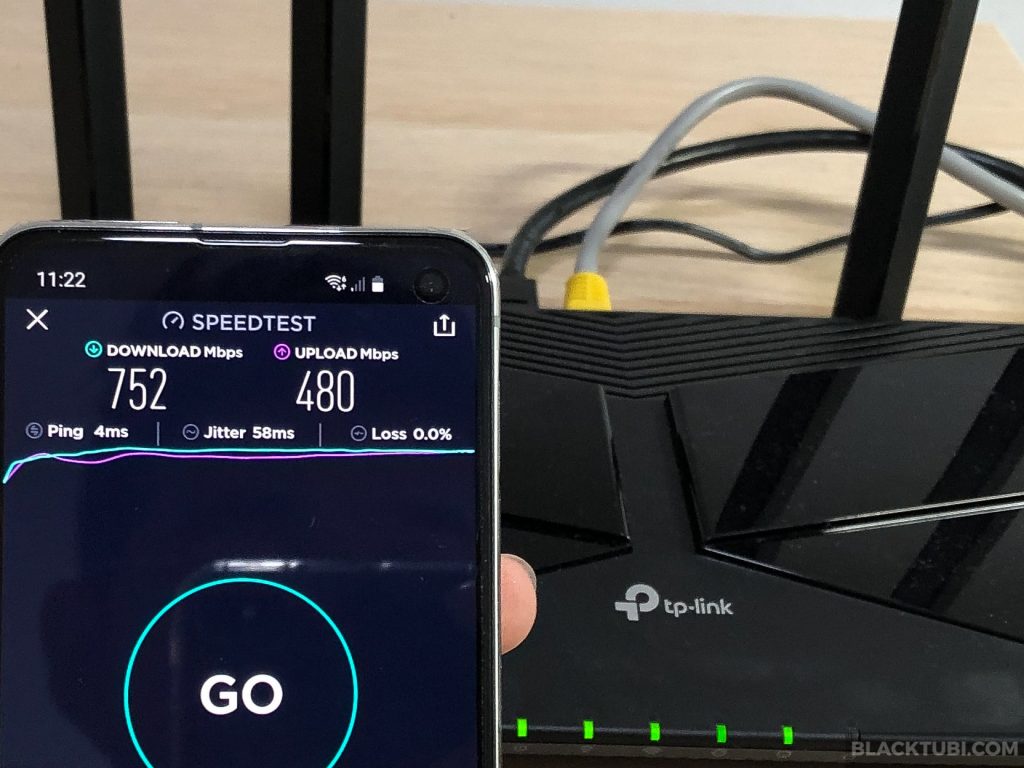 The Galaxy S10 is a bit slower than my desktop as expected as the phone comes with a much smaller antenna with weaker reception. The phone will show a Wi-Fi 6 logo when I am connected to a Wi-Fi 6 network.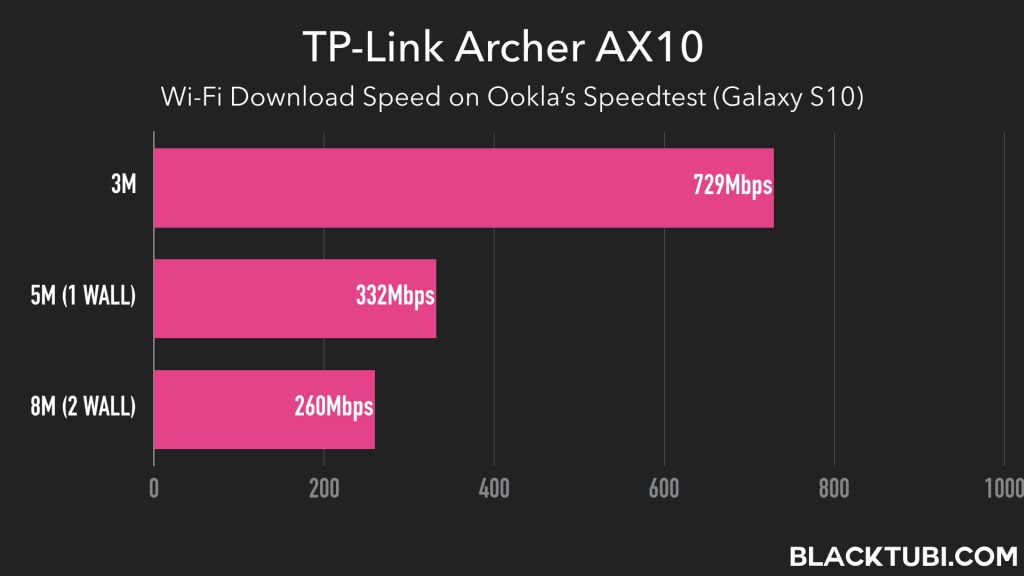 On the next test, we run the speedtest at multiple points to see how the router performs after several walls using the Galaxy S10. Like all routers, the speed dropped as I moved further from the router. However, the performance remain solid and is always above the 100Mbps mark.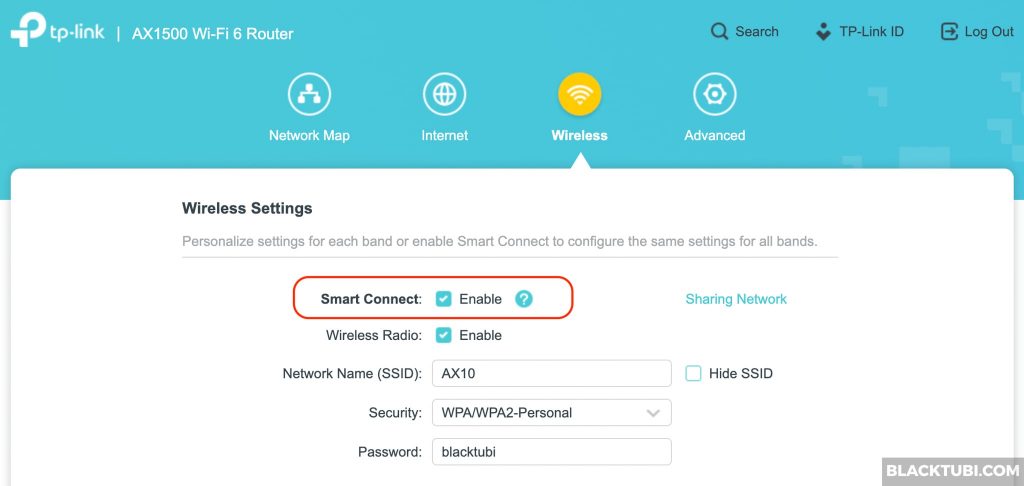 I recommend enabling the Smart Connect feature which combine both 5Ghz and 2.4Ghz band under a Wi-Fi name. It works really well as the router will automatically steer your devices to the best band based on a number of preset parameters.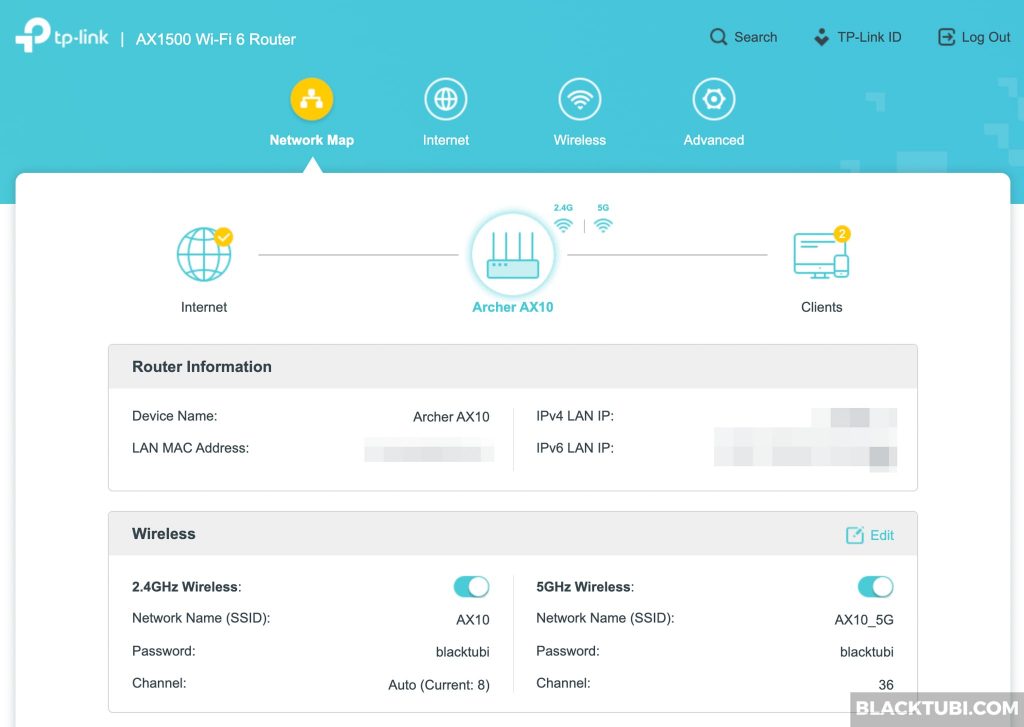 TP-Link Archer AX10 comes with an updated firmware with a new user interface. The new user interface is much faster and easier to navigate around. The network map have been simplified to only show critical information. TP-Link moved the more technical settings such as port forwarding and DDNS into the Advanced tab for the enthusiasts.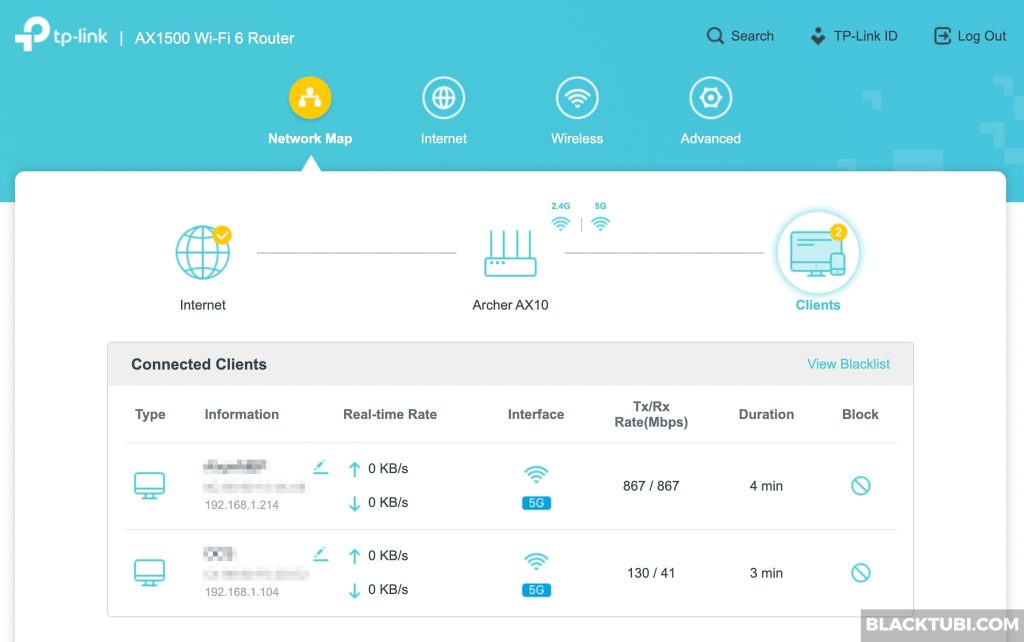 The firmware can see all the connected devices and their current real-time speed used by the device. This will be great to see if any users is hogging a ton of bandwidth. TP-Link also added a feature to determine the current Tx/Rx Wi-Fi link speed of the device.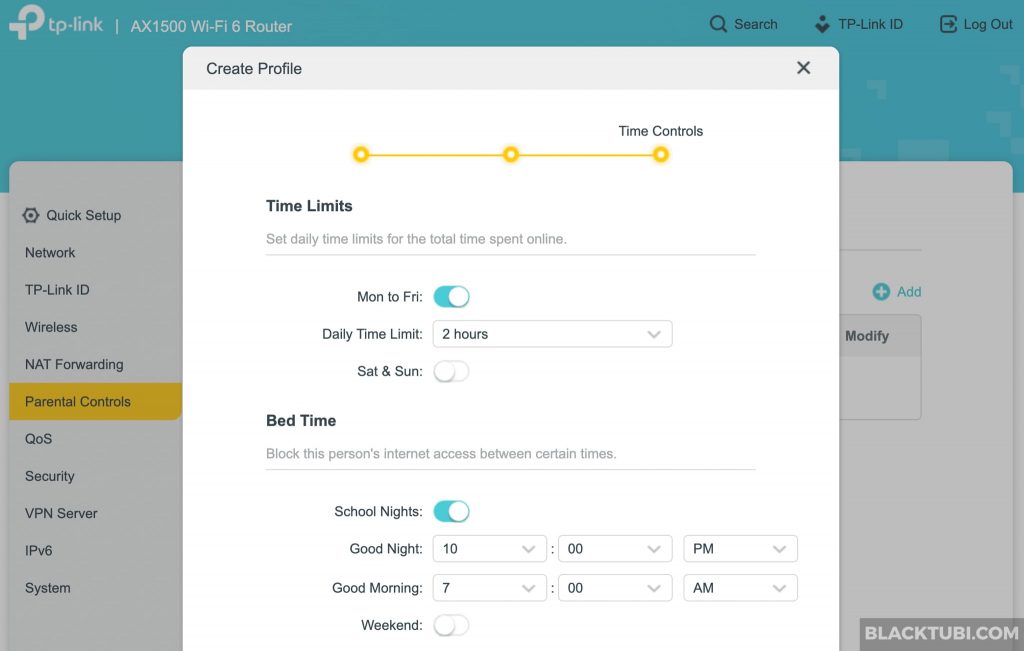 In addition to all the typical features on a wireless router, you will find a parental control feature. It can block website based on keywords and setup time restriction for selected devices. However, as this is not TP-Link Homecare, it does not work on HTTPS website.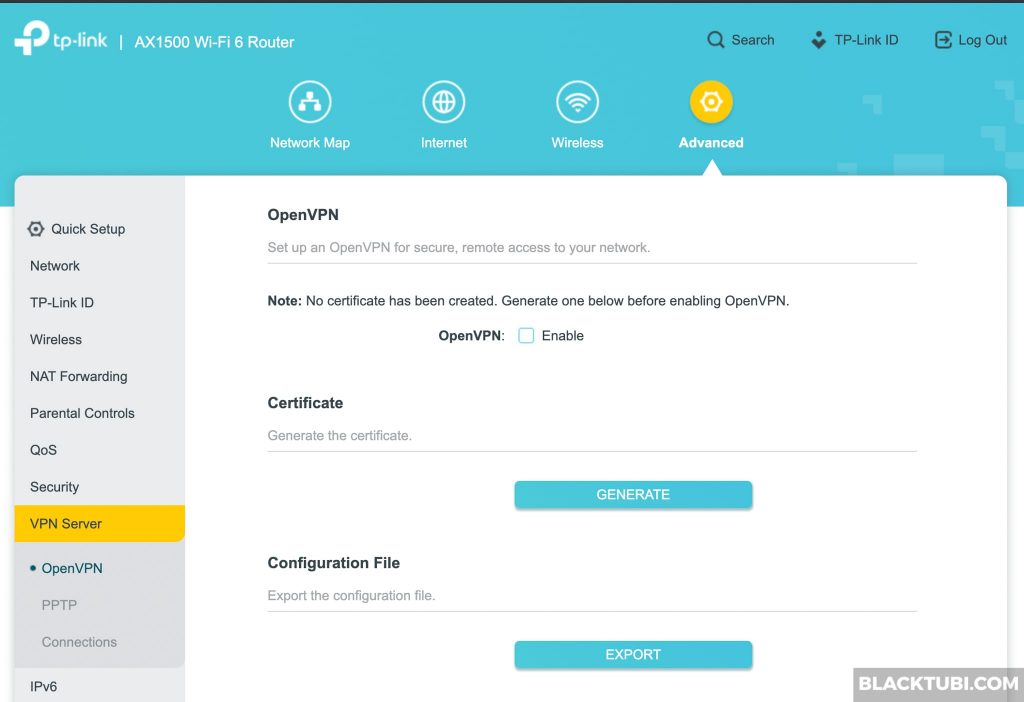 There's also a VPN feature if you wish to setup a remote connection back to your home. I doubt many users will use this but it remains on the firmware for the enthusiasts.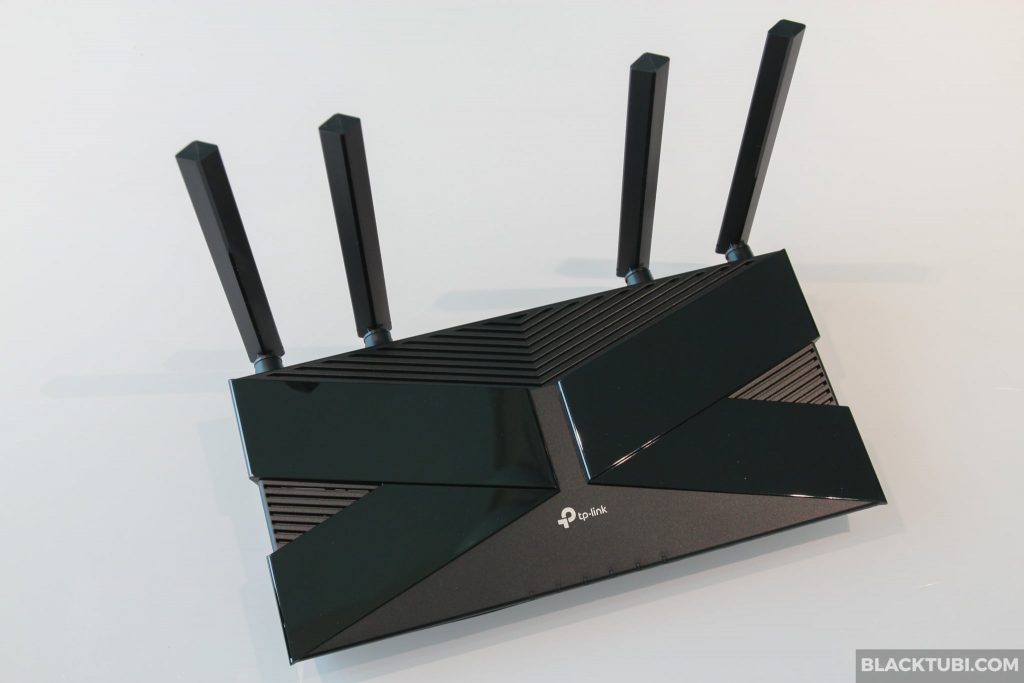 TP-Link Archer AX10 is a great Wi-Fi 6 router at an affordable pricing. At a price of RM349, it is possibly the best budget router you can buy now. The performance is better than some high range Wireless AC router in the market and it performs really well in my testing. TP-Link firmware is practical and very stable in our testing.
Although it doesn't have a USB port, most users only need something that provide a fast Wi-Fi coverage and the Archer AX10 delivers. This will be a great router to upgrade if you are looking to have a stronger and more stable Wi-Fi connection. 
Affordable Wi-Fi 6 Router
Easy to setup
Good Wi-Fi performance