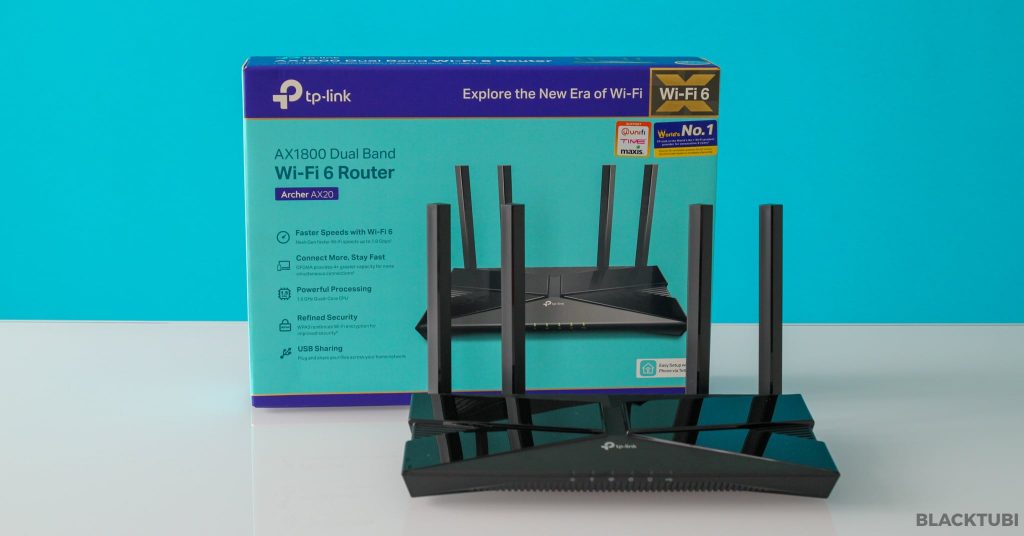 You probably heard of TP-Link and probably used a Wi-Fi network from a TP-Link product before. Well, this is not a surprise considering TP-Link is the largest WLAN equipment manufacturer in the world. They're known for making really good products while undercutting conventional brands.
This year, TP-Link is returning its attention to the midrange by releasing the brand new Archer AX20 wireless router with Wi-Fi 6 AX1800 support. At RM249, it's even cheaper than some Wireless AC routers in the market which make it a no-brainer purchase.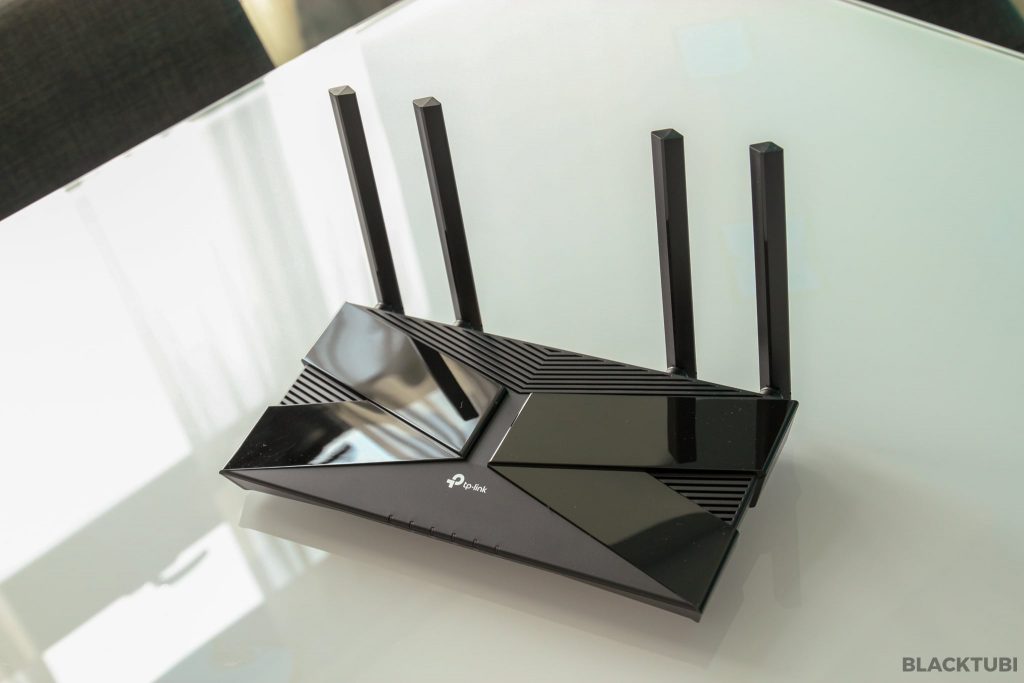 Wi-Fi 6 is the latest Wi-Fi technology that's already being supported by most flagship devices and expect all new devices released in 2021 to support Wi-Fi 6. My favorite part of Wi-Fi 6 is up to 40% Wi-Fi speed improvement compared to Wireless AC.
That's not all because Wi-Fi 6 also promise to deliver better Wi-Fi speed when more devices are connected to the network. Wi-Fi 6 routers will use some smart resource allocation mechanism known as OFDMA to improve the efficiency of the available bandwidth which will resullt in better overall performance.
Despite the most benefit can only be realised on Wi-Fi 6 devices, Wireless AC devices will benefit significantly as well. The Archer AX20 uses independent wireless front-end module otherwise known as amplifier from Skyworks to amplify the signal. 
Powering the TP-Link Archer AX20 is a Broadcom BCM6755 1.5Ghz Quad Core CPU. It can support a theoretical maximum link speed up to 1201Mbps on the 5Ghz channel  and 574Mbps on the 2.4Ghz channel. TP-Link also included support for the latest WPA3 Wi-Fi security standard on the Archer AX20.
| | |
| --- | --- |
| Wireless 2.4Ghz | Wi-Fi 6 up to 574Mbps (40Mhz 2X2) |
| Wireless 5Ghz | Wi-Fi 6 up to 1201Mbps (80Mhz 2X2) |
| WiFi Features | OFDMA, MU-MIMO, Beamforming, WPA3, OneMesh |
| CPU | Broadcom BCM6755 1.5Ghz Quad-Core |
| Ethernet Ports | 1x Gigabit WAN port + 4x Gigabit LAN port |
|  USB | 1x USB 2.0 port |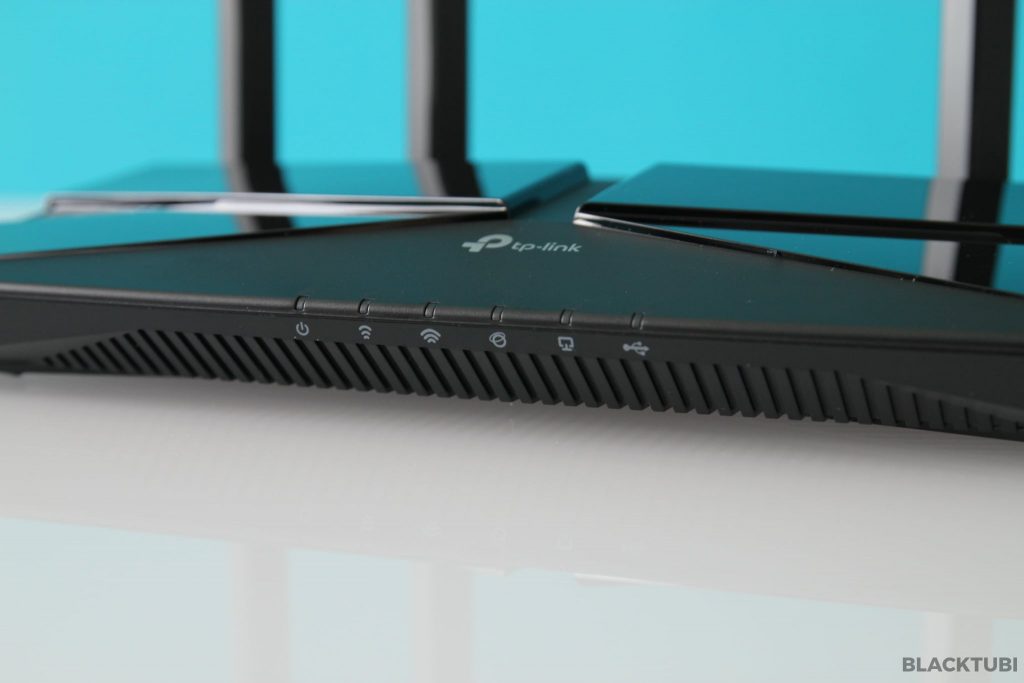 There are several status indicator at the front of the router to show you the current status of your Internet connection. The Internet LED is multi-color and will be changed to orange if Internet connection is not working.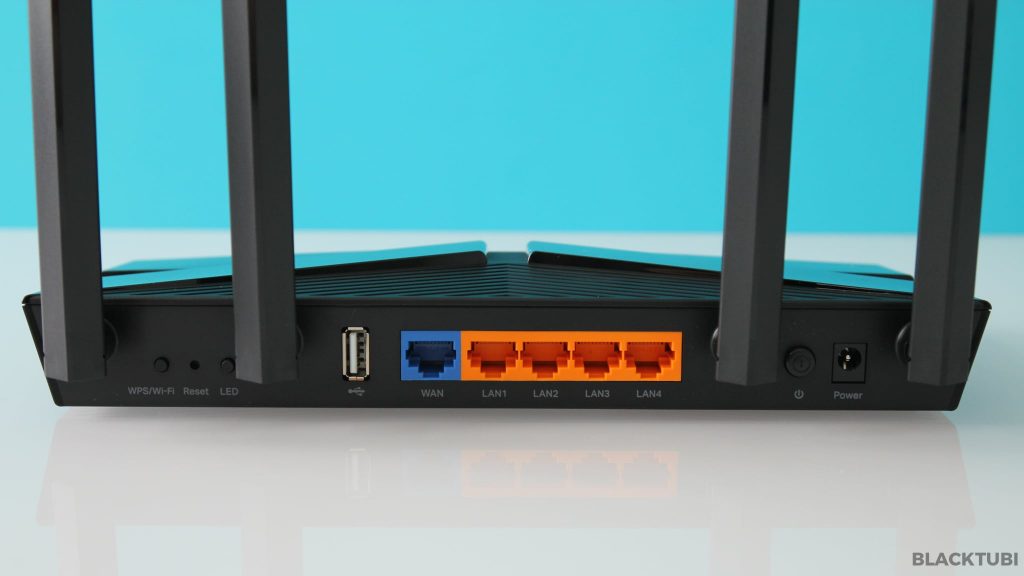 Behind the Archer AX20, it has 4 Gigabit Ethernet LAN ports and a single Gigabit Ethernet WAN port. There's also a single USB port which can be used for USB file sharing on your Wi-Fi network. It's possible to connect a USB external hard drive and access it wirelessly on other devices.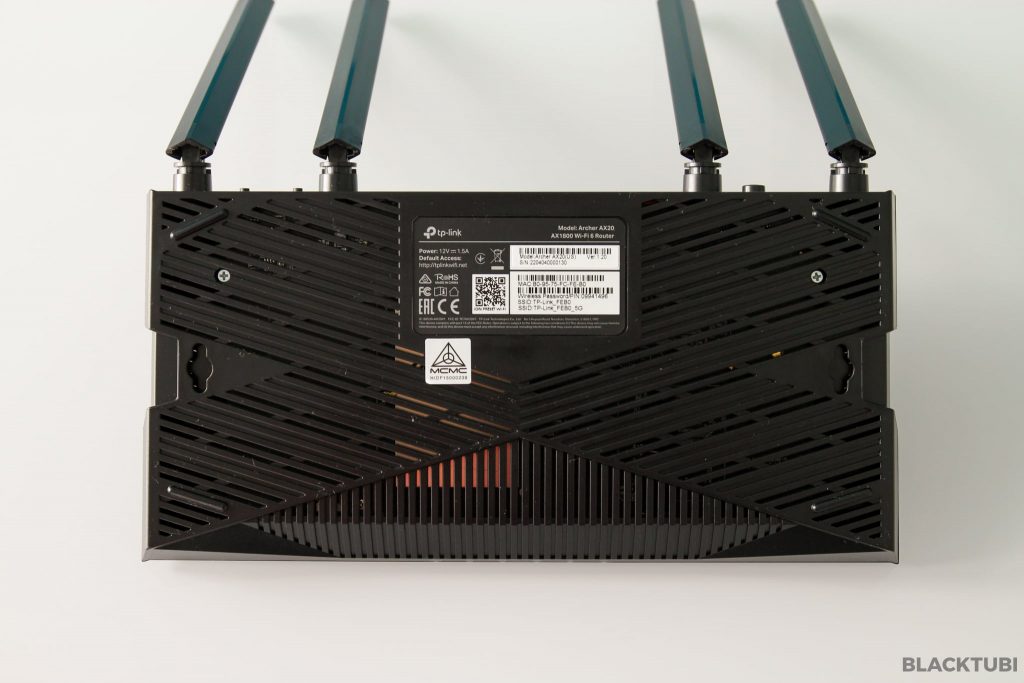 The bottom of the router is fill with vents for cooling. It is possible to wall mount the Archer AX20 but you need to purchase your own screws. The default Wi-Fi name (SSID) and password is labeled at the sticker underneath the router as well.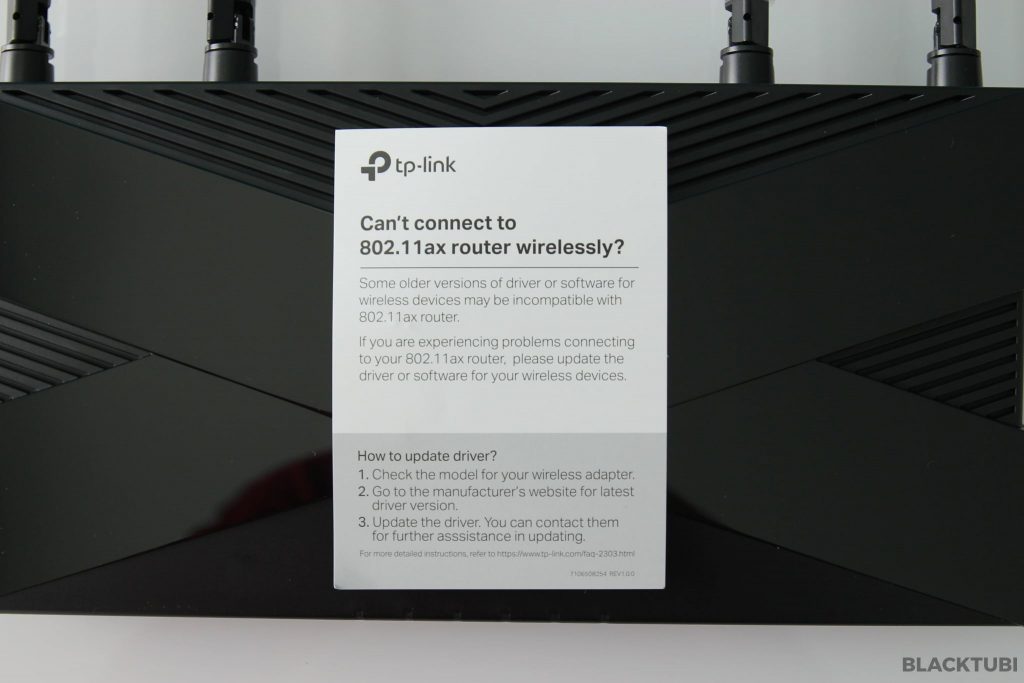 Inside the box, it comes with the router, a CAT5E Gigabit LAN cable, power adapter and some instruction manuals. TP-Link also included a card to remind users to update the driver of your WiFi adapter at your devices to make sure they work better with Wi-Fi 6 technology.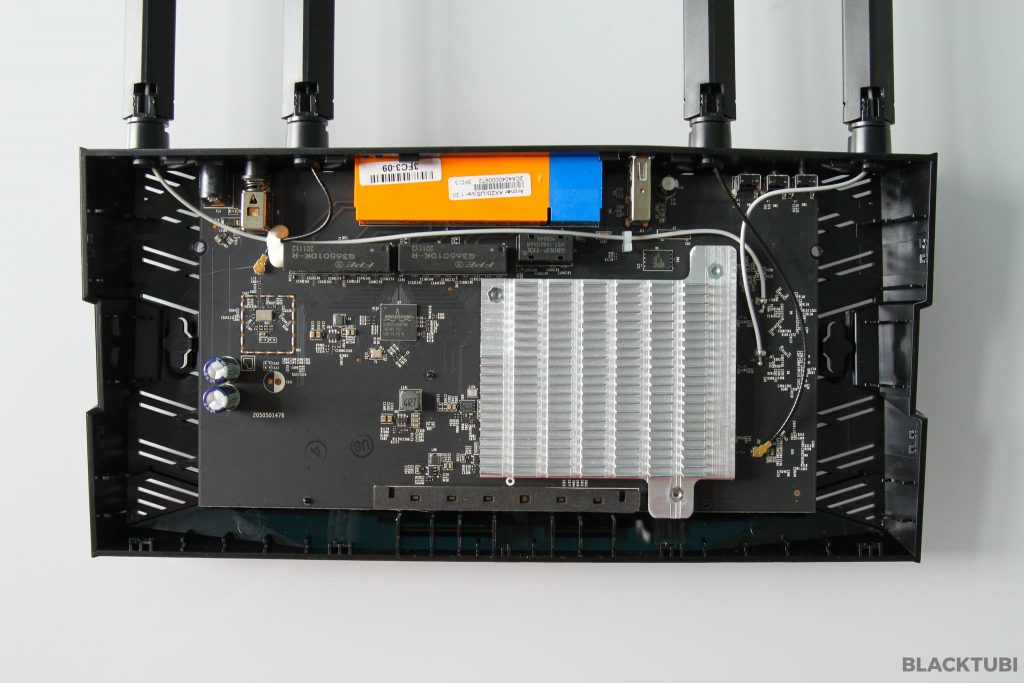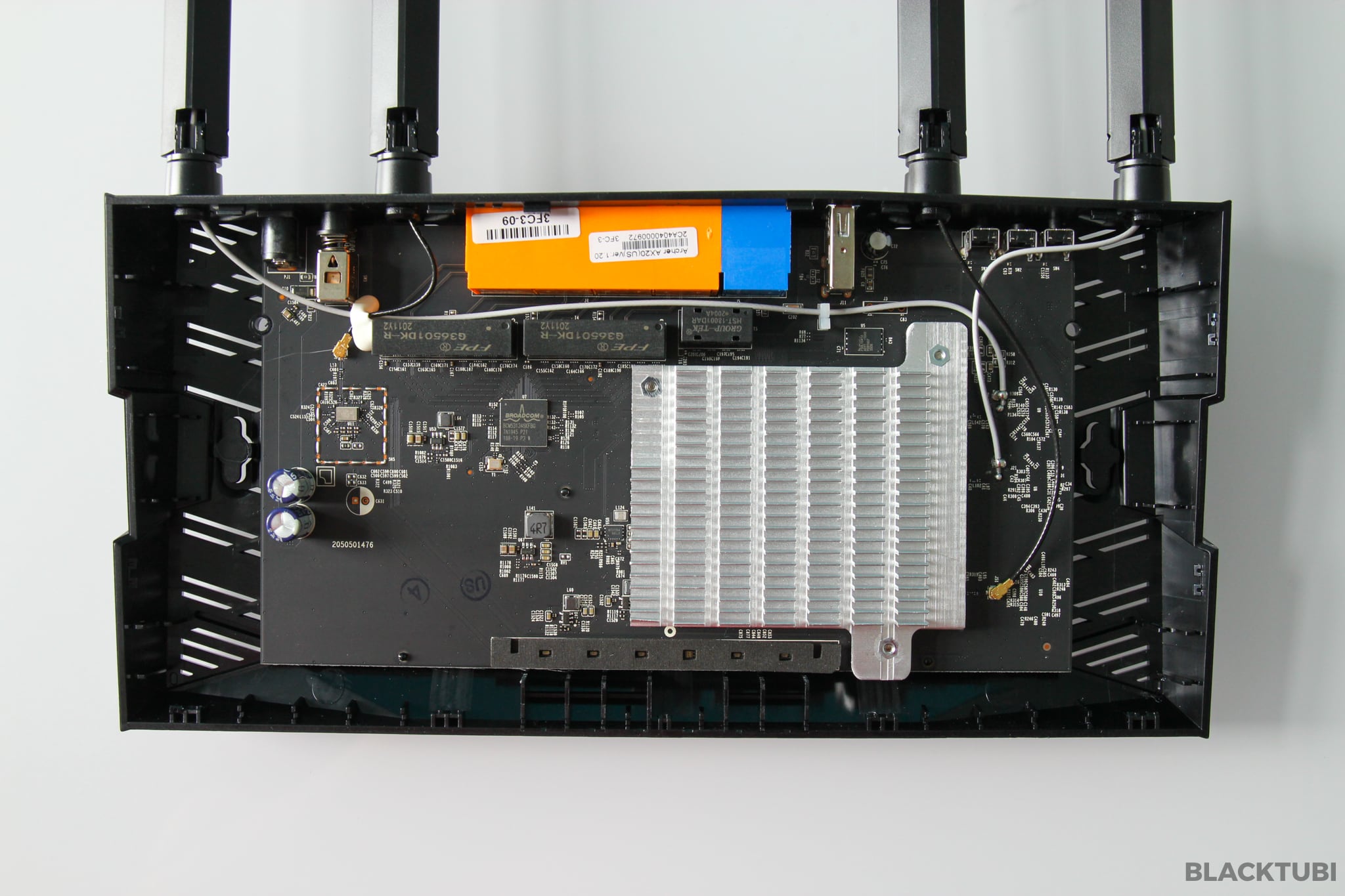 I also performed a simple teardown to evaluate the build quality of the Archer AX20. I am not an expert but it does seem fairly well built with a decent sized heatsink to improve cooling of this router. This review is written based on the V1.20 hardware version of Archer AX20. We've been told that the V2.0 version perform similarly. 
The setup process of the Archer AX20 is a farily straight forward process. You can either use a PC or use the mobile app to setup the router. But, if you are a Unifi or Maxis customer, make sure you use the web interface to perform the setup in order to select the VLAN profile.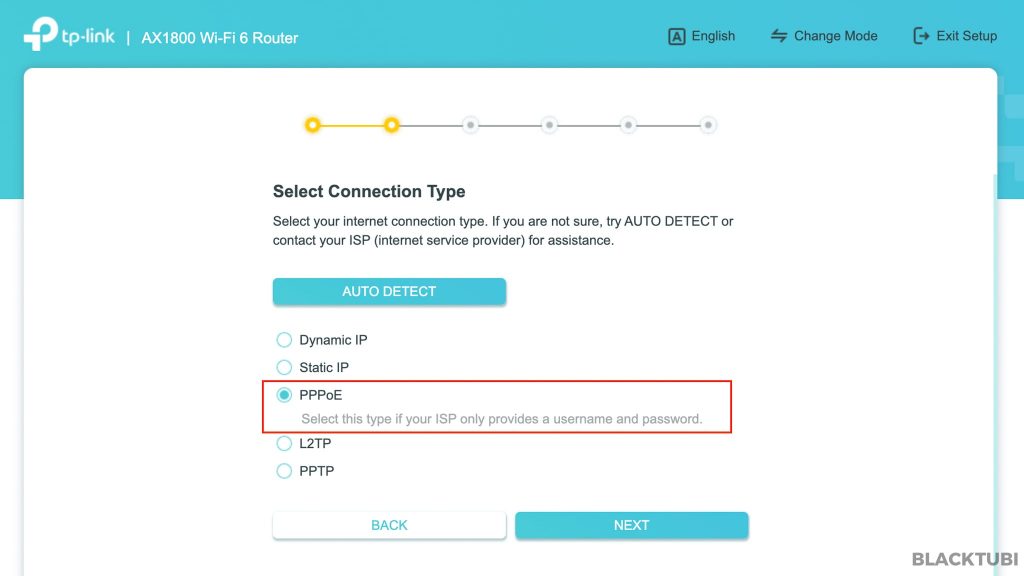 For most Malaysians, I recommend connecting the Archer AX20 directly to the modem provided by your service provider and use the PPPOE setup process for the best performance. The PPPOE username and password can be obtained from your Internet service provider.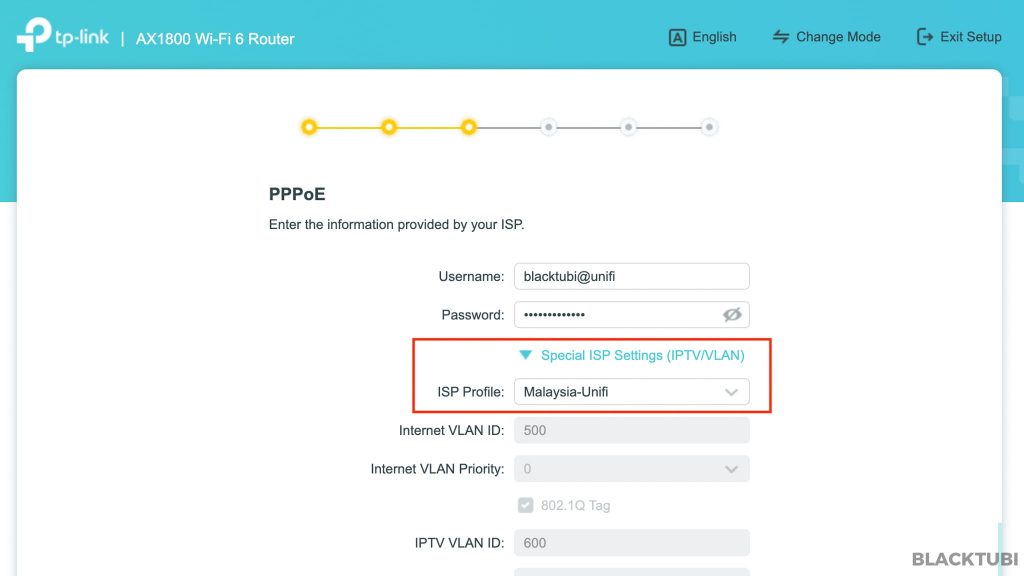 For those staying in Malaysia with TM Unifi, the Unifi VLAN profile must be selected during the initial setup. The TM Unifi HyppTV box can be connected to the LAN1 port on this router. I found the setup guide video provided by TP-Link to be pretty helpful. The same is required for Maxis Fiber customers.
Wi-Fi Performance Testing
I will be testing the Archer AX20 using my laptop with Wi-Fi 6 support powered by Intel AX200 Wi-Fi adapter. I will be testing it in 2 spots and compare the results against other Wi-Fi 6 routers you can buy in the market right now.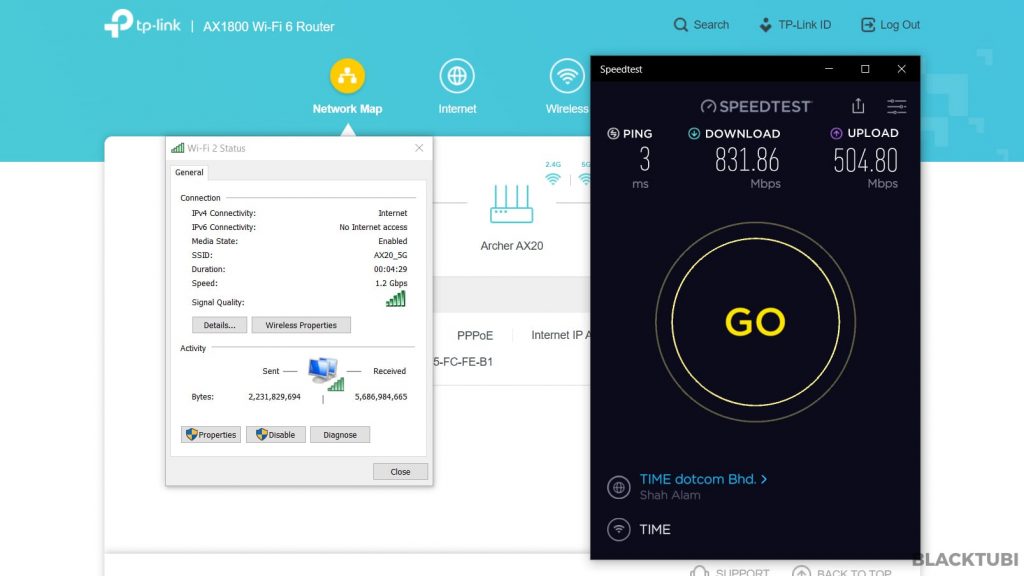 On a short distance, it exceeded 800Mbps easily which is not a surprise considering this router is Wi-Fi 6 capable.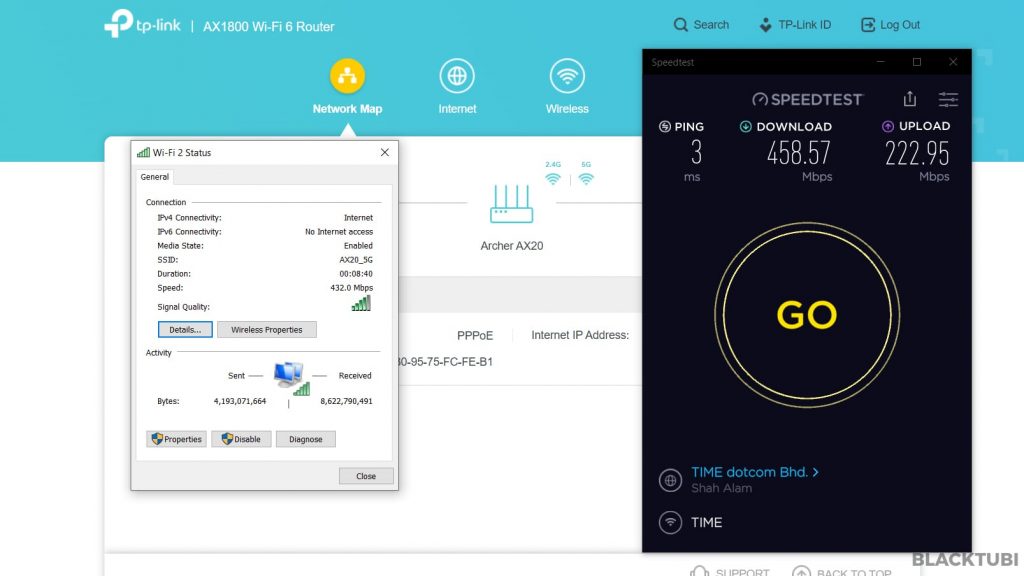 On the long distance test, the speed is reduced but it is still within a good margin compared to many other Wi-Fi 6 routers I have tested.
If you stay in a bigger property, it's possible to form a mesh WiFi system by using TP-Link OneMesh technology. You can combine the Archer AX20 router and OneMesh support WiFi extender to form a true Mesh WiFi network. The mesh WiFi network will have the same WiFi name and all benefits such as seamless roaming and AP steering.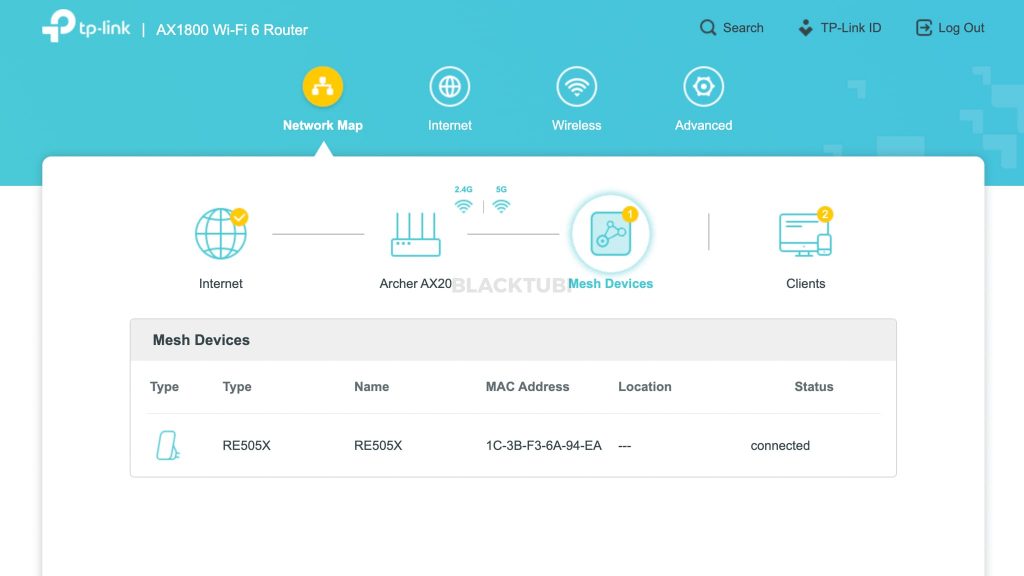 Although the coverage of the Archer AX20 is probably strong enough for most users. But, those staying in a bigger home with 3 floors may want to consider adding TP-Link OneMesh extender to form a mesh WiFi system. Right now, the only WiFi 6 OneMesh extender is the TP-Link RE505X and you can checkout my review article here.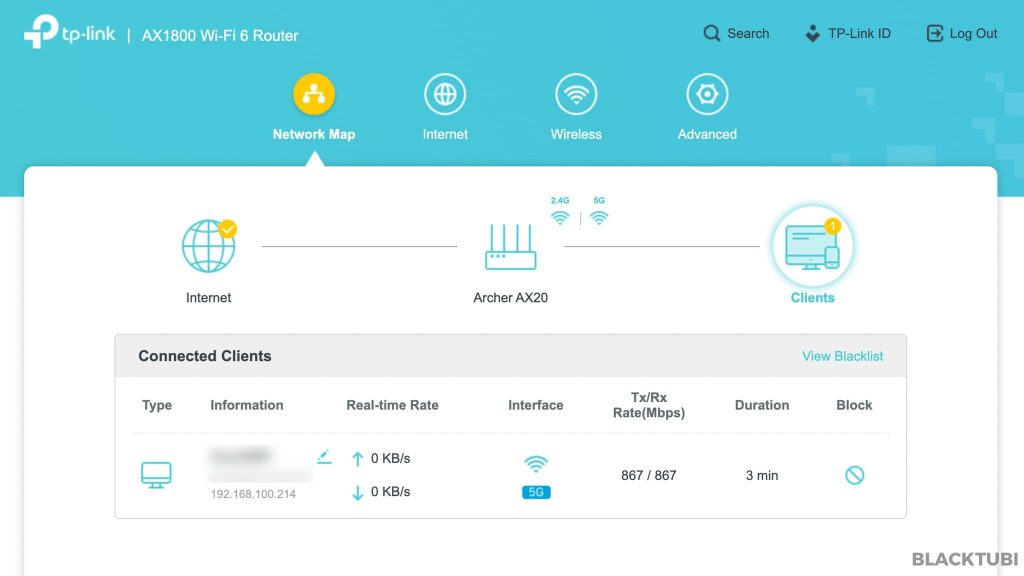 TP-Link firmware is easy to operate and very user-friendly. It has all the standard features that you will normally need on a home wireless router. Everything is clearly labeled and easy to understand on the interface.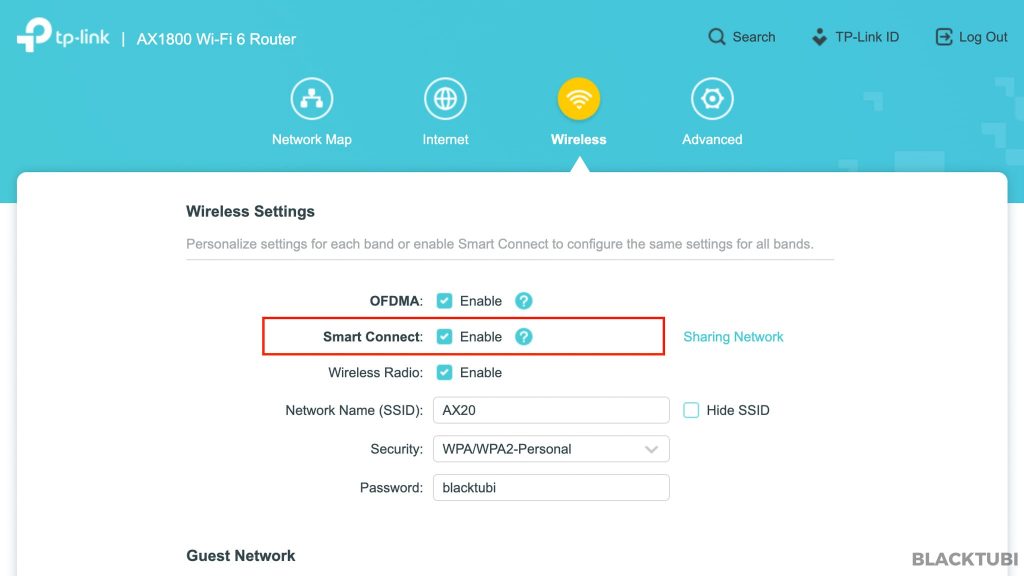 I recommend enabling the smart connect feature which will enhance the user experience when using this router. This will combine both 5Ghz and 2.4Ghz into a similar name and the router will automatically decide which one is the best for you based on signal conditions.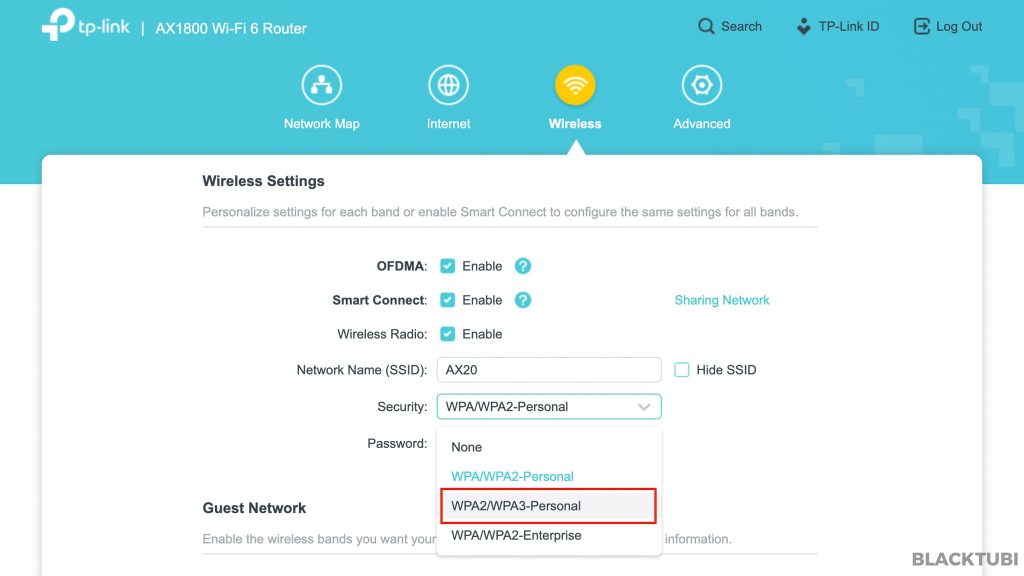 Security wise, TP-Link Archer AX20 supports the latest WPA3 encryption for a better Wi-Fi security. However, I don't recommend enabling this now as most devices in the market still do not support WPA3. It may cause some compatibility issue with an older devices released before 2018.
You will want to download the TP-Link Tether app to use with this router. The app will let you to see currently connected devices and view their current usage. It is also able to perform some advanced configurations using just the app which is quite handy. Those LED indicators on the router can be disabled on the app as well.
Overall, the firmware on the Archer AX20 is pretty stable and reliable in my test. My only complain is the lack of the HomeCare advanced parental control feature that's only available on the more expensive Archer AX50 model.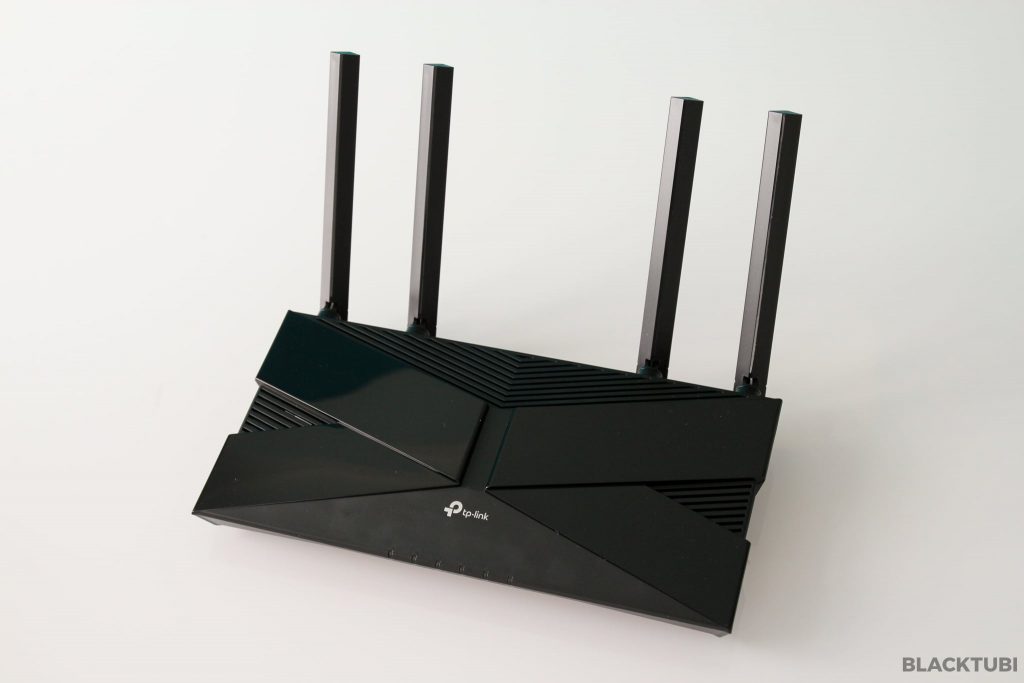 TP-Link Archer AX20 met the 3 most important aspects of a good wireless router. The speed is excellent, the coverage is strong and the stability is great. At this price point, there's nothing that perform just as good as this Archer AX20. This will probably be my best budget mid-range router under RM300.
Comparing against the Archer AX10 and Archer AX50, the Archer AX20 is easily my favourite pick. It offers a slightly stronger and faster Wi-Fi connection than the Archer AX10 thanks to the use of external Wi-Fi FEM (TP-Link so-called amplifier). While the AX50 performs better than the AX20 in 160Mhz situation, under 80Mhz scenario, the AX20 performs similarly.
WPA3 security support
Very good performance for the price
Affordable price
No HomeCare / HomeShield feature