Wi-Fi 6 is the next big thing happening to Wi-Fi network in 2020 with many new devices going to support this feature. TP-Link Archer AX6000 is a high performance dual-band Wi-Fi 6 router with top of the line specifications for both normal users and gamers. It is now available in Malaysia at a price of RM1599 with 3 years of one to one exchange warranty.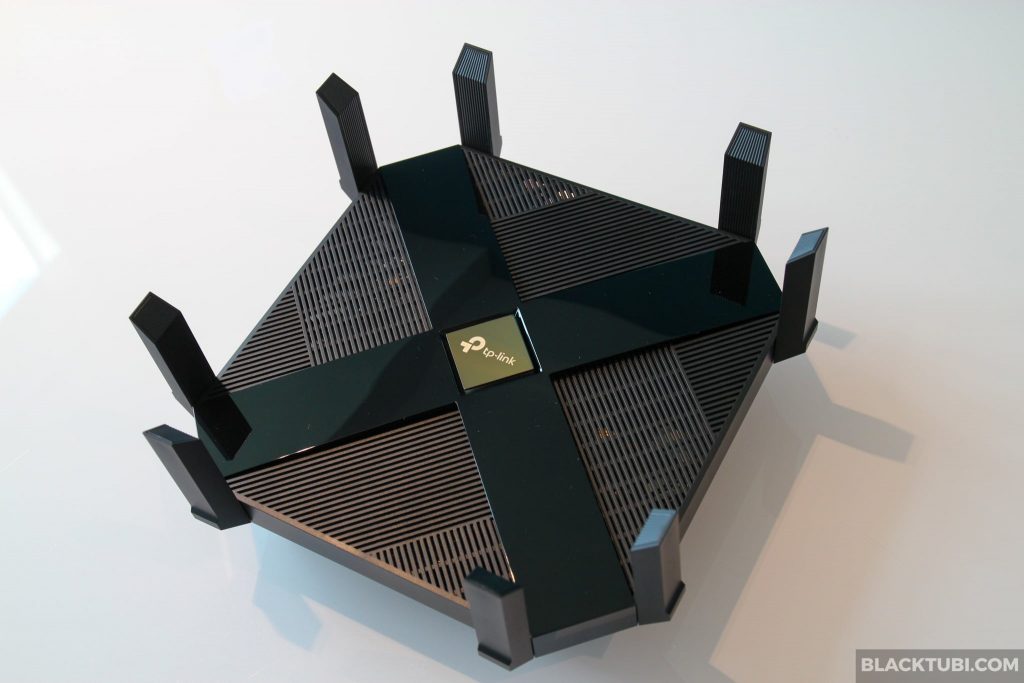 The Archer AX6000 is one of the most expensive routers in TP-Link lineup after the flagship Archer AX11000. It will replace the previous Archer C3150 and Archer C5400 with new features added and a significantly improved hardware for better performance. The star of this product is the addition of Wi-Fi 6 capability.
TP-Link Archer AX6000 comes with a totally new design and it looks really good. The router is a square design with 8 external non-removable antennas. The top of the device is full of ventilating holes to keep the high performance quad-core CPU cool during operation. The antennas are can be folded down for transportation.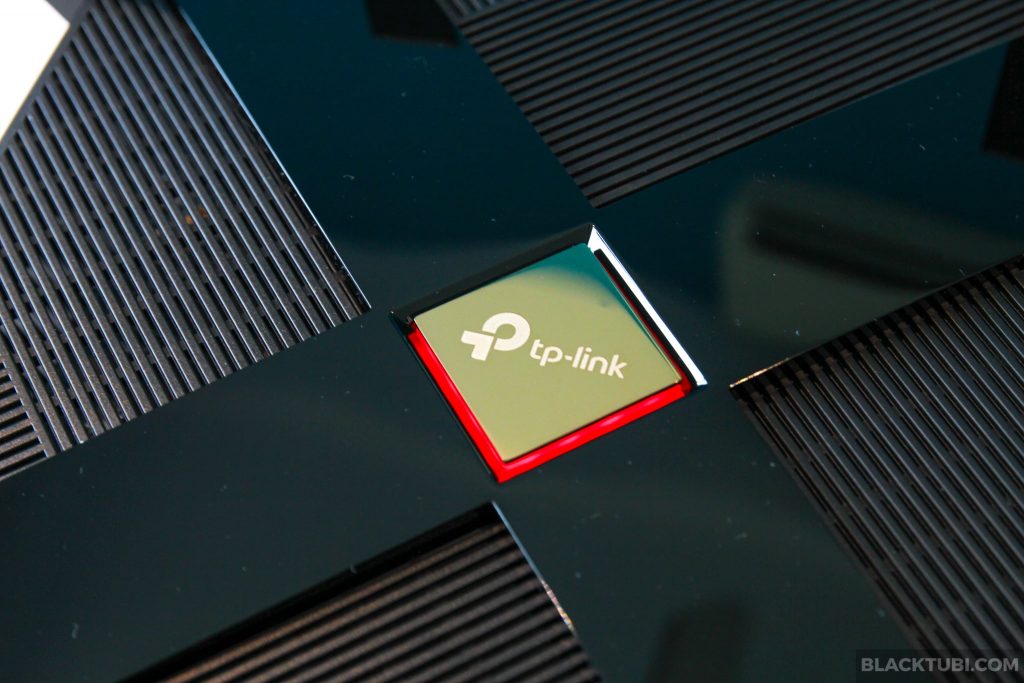 The status indicator is under the golden metal plate with a glowing effect when the router is operation. While it looks good, it will be hard to determine the status of the router compared to having multiple individual status indicator.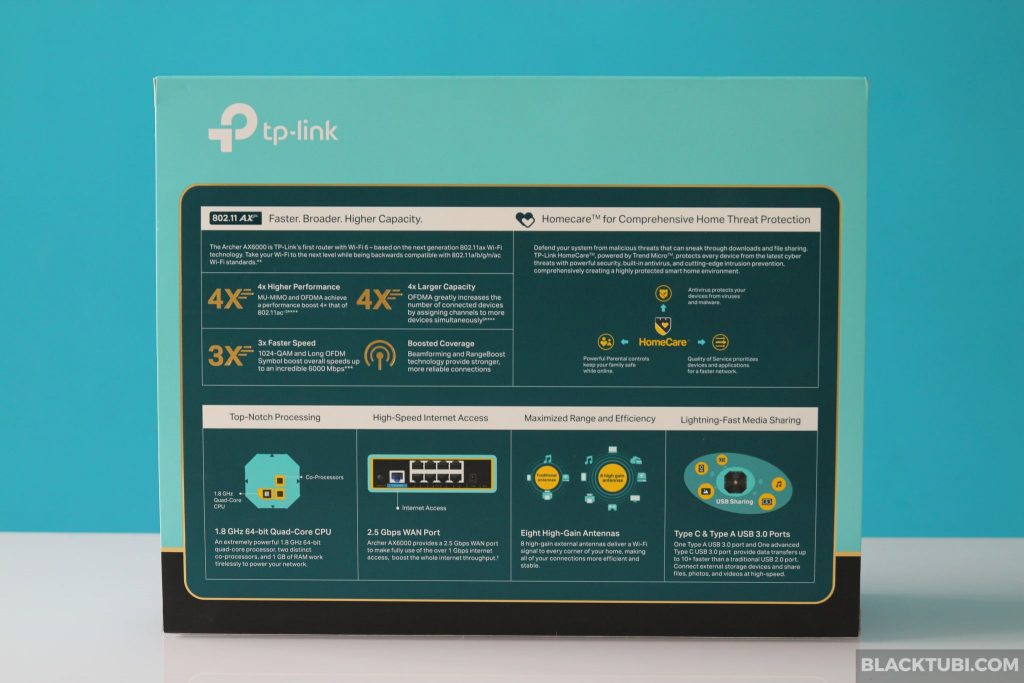 Wi-Fi 6 or  Wireless AX is the latest Wi-Fi technology after Wireless AC. Without going into the technical details, Wi-Fi 6 will provide a much faster Wi-Fi speed and better stability due to improved spectrum utilization. It is also much more efficient in resource allocation, leading to better performance at a congested location such as a condominium.
If you have a Wi-Fi 6 device like the latest iPhone 11, using it with a Wi-Fi 6 router will give you much better Wi-Fi speed compared to using an older wireless router. The Archer AX6000 will also bring improved Wi-Fi performance to existing Wireless AC devices as a result of hardware improvements.
The specs on TP-Link Archer AX6000 is top of the line with a Broadcom 1.8Ghz Quad-Core CPU and a 1GB RAM to deliver the best performance. In fact, the CPU and the RAM amount is the same as the flagship Archer AX11000 gaming router. You can refer to the full specs at TP-Link website.
| | |
| --- | --- |
| Wireless 2.4Ghz | Wireless AX up to 1148Mbps (40Mhz 4X4) |
| Wireless 5Ghz | Wireless AX up to 4804Mbps (160Mhz 4X4) |
| WiFi Features | OFDMA, MU-MIMO, Beamforming, WPA3 |
| CPU | Broadcom BCM4908 1.8Ghz Quad-Core CPU |
| RAM | 1GB |
| Ports | 1x 2.5G WAN port + 8x Gigabit LAN port |
|   | 1 USB 3.0 port + 1 USB-C 3.0 port |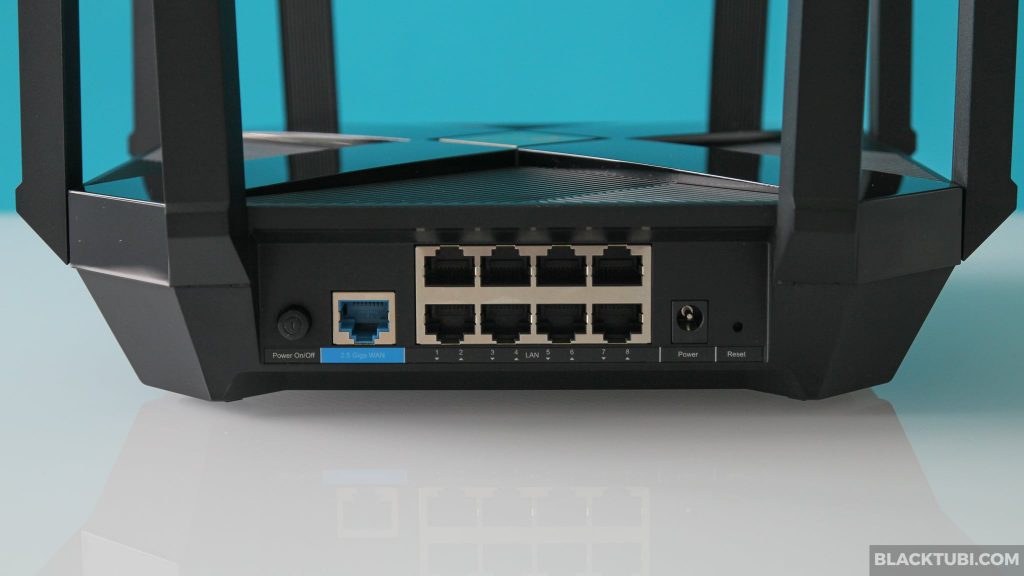 Next up, the Archer AX6000 comes with 8 Gigabit Ethernet LAN ports. TP-Link even included a 2.5G WAN port on the Archer AX6000 which even the ASUS RT-AX88U does not have. This will be a great function when we have faster Internet connection in Malaysia eventually.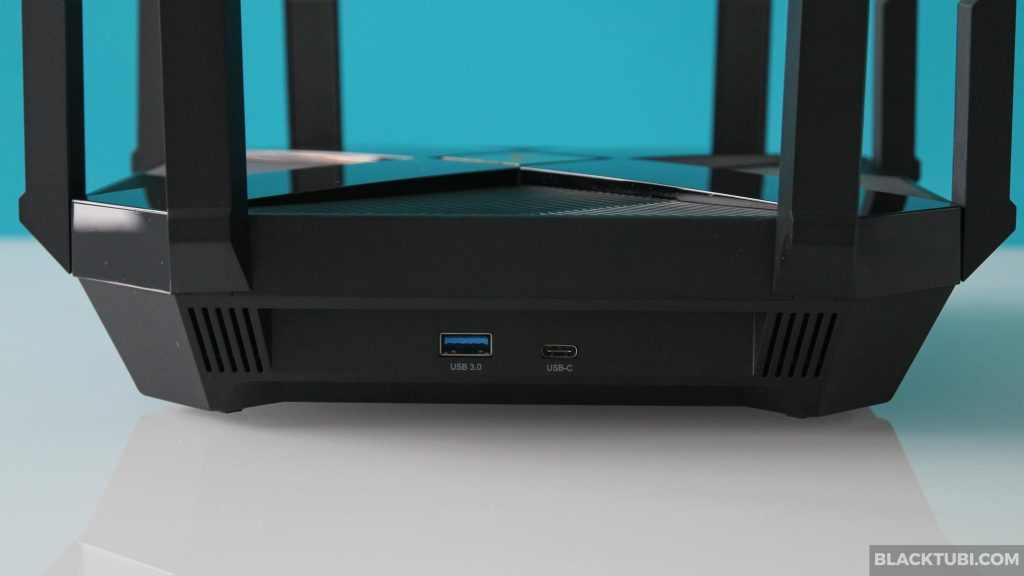 There's also a single USB 3.0 port and a USB Type-C port on another side of the router. You can use the USB port to share files or printer on the network.  The router can function as a TimeMachine backup server if you use an Apple computer.
Archer AX6000 Setup Guide
Setting up the Archer AX6000 is similar to all TP-Link wireless router, the firmware is very user friendly and easy to navigate around. The router is fully compatible to Unifi with Unifi TV.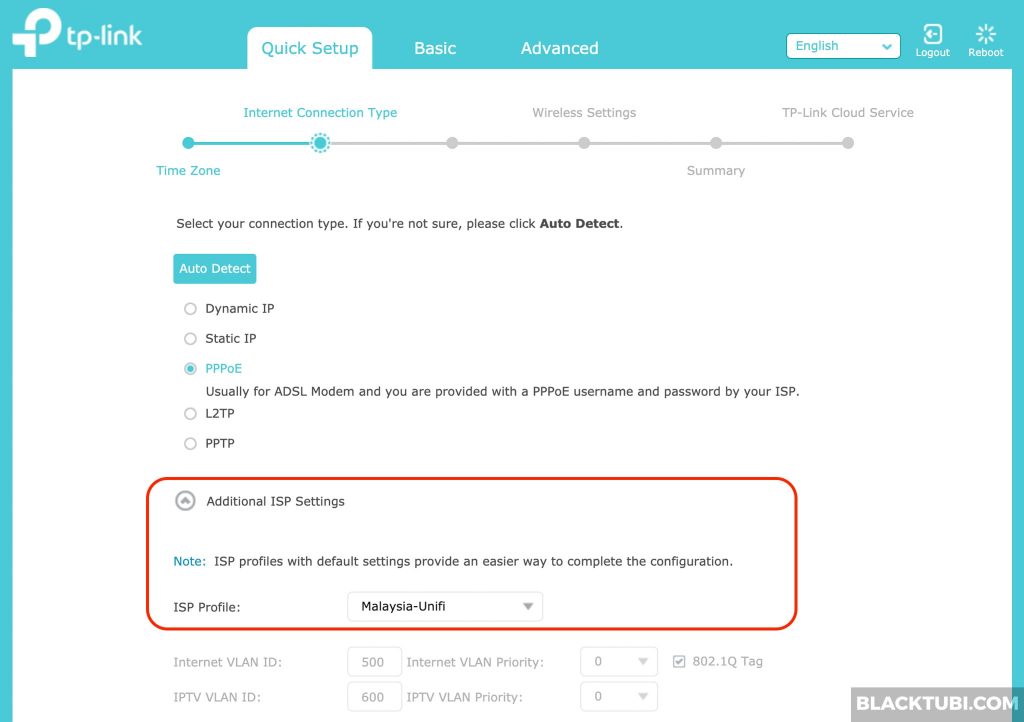 You must select the ISP profile if you use Maxis and Unifi in Malaysia. No special profile is required for TIME users here. For Archer AX6000, the Unifi TV box should be connected to LAN port 5. You can refer to my Unifi setup guide for TP-Link routers here.
We will be testing the Wi-Fi performance of the Archer AX6000 using TP-Link Archer TX3000E and also a Samsung Galaxy S10 both with Wireless AX ability. I am having a Gigabit Internet connection with 500Mbps upload speed.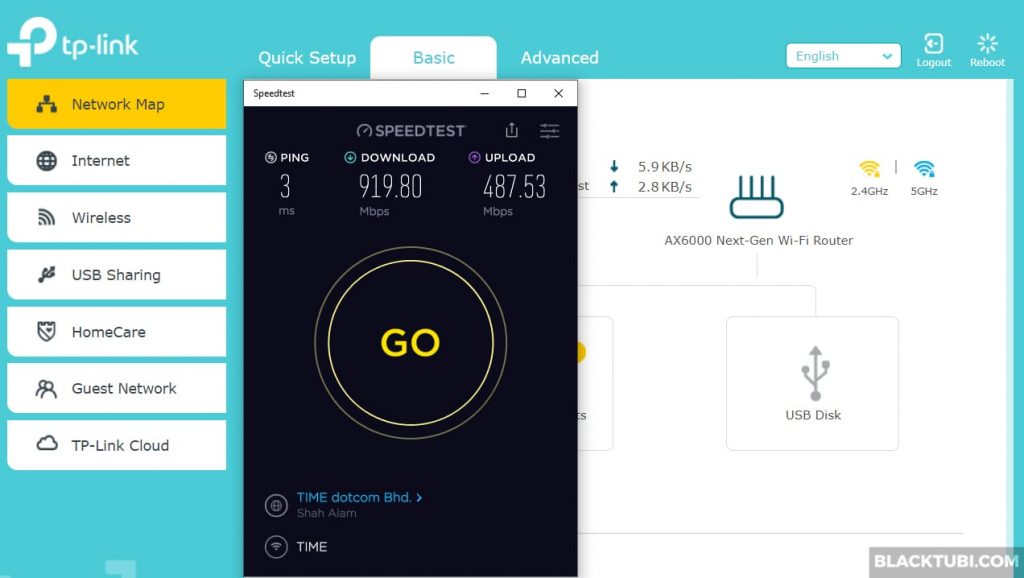 On the peak performance testing at a short distance, the Archer AX6000 can reach over 900Mbps when testing on our desktop with the TP-Link PCIE Wi-Fi 6 adapter. This test will show us what is the maximum speed the router can deliver under the best condition.
On the second test, we wish to see how well the router performs when the wireless signal is lower. We test the Wi-Fi speed at multiple spots of my house ranging from no walls to 2 walls between the wireless router. At every test location here, it performs better than any old Wireless AC router I had.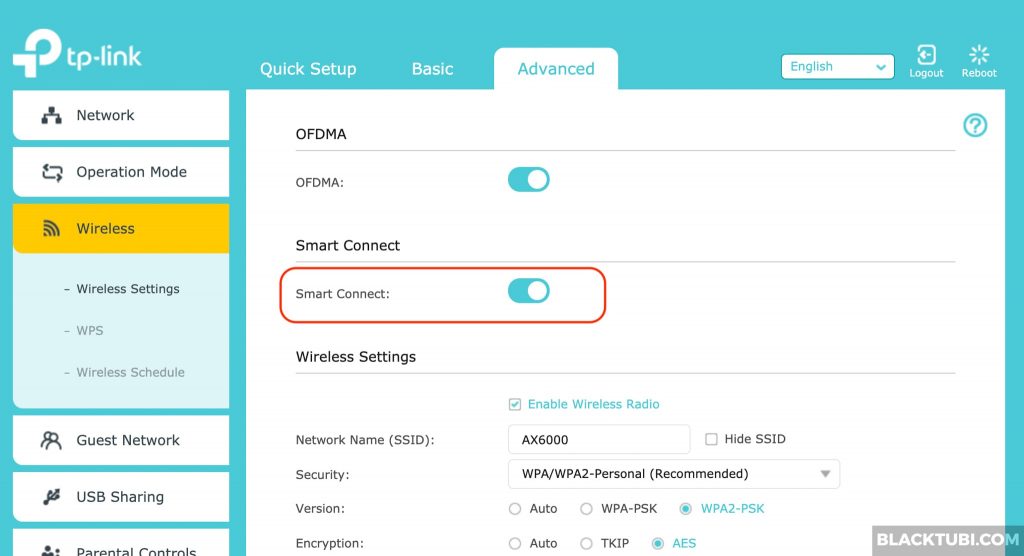 TP-Link Archer AX6000 performs decently in our test and it is a huge step up in performance from the previous Archer C5400 or C3150. The Smart Connect is really handy as it combined both Wi-Fi bands under a single Wi-Fi name. I suggest enabling it as it works rather well in my test.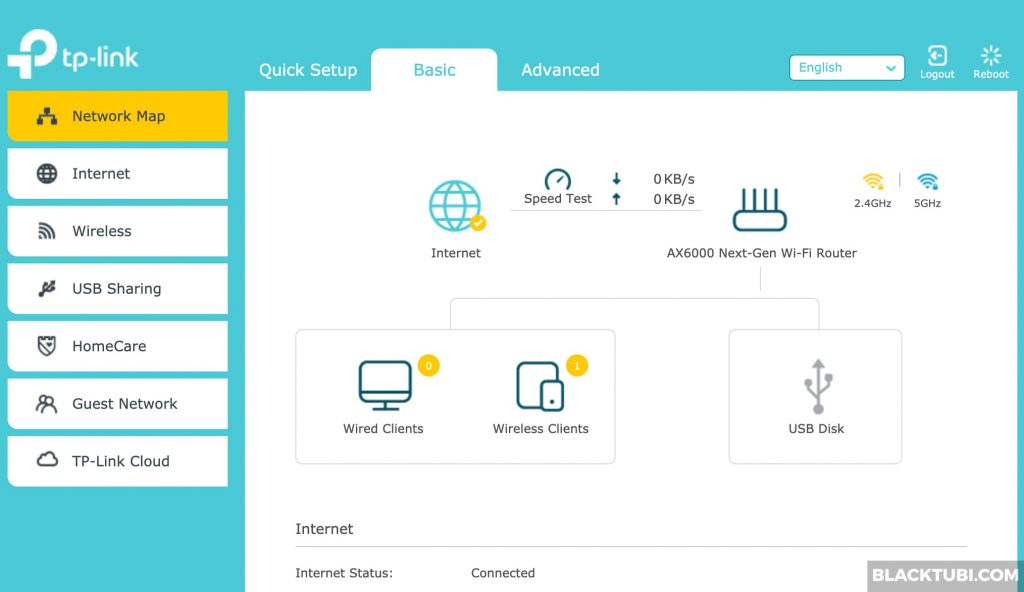 The Archer AX6000 is TP-Link high end wireless router and it gets all the bells and whistles from TP-Link. The interface is very simple and it works really well. The router also performs really stable in our test without any crashes.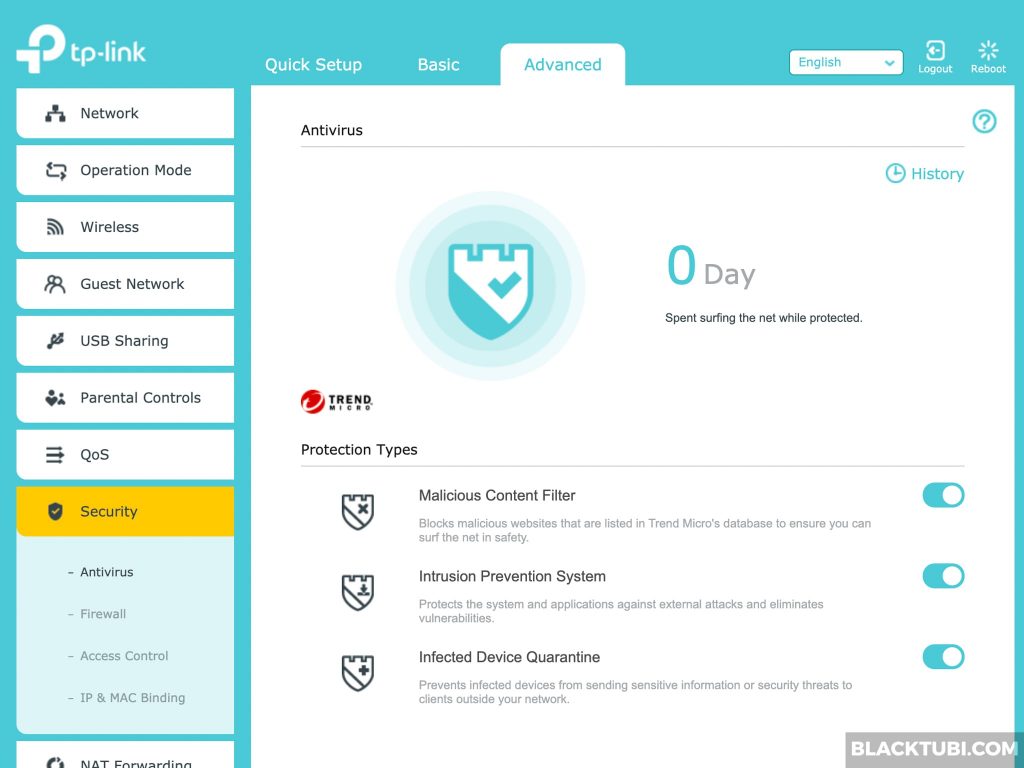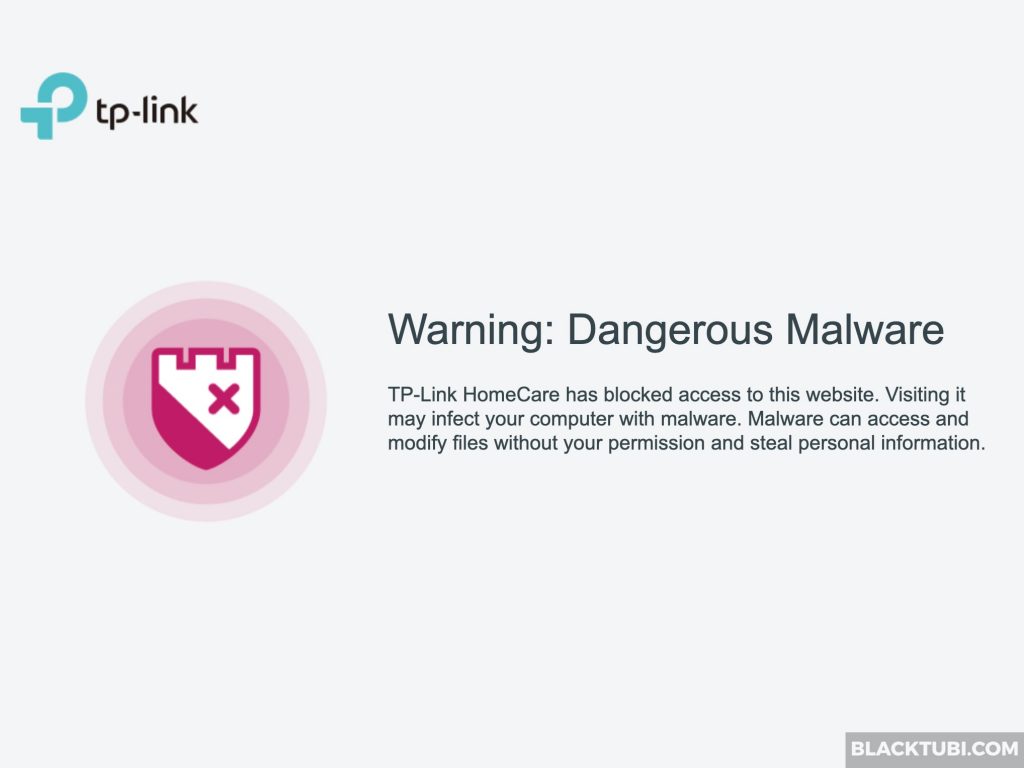 It has the TP-Link Homecare Antivirus suite which is powered by TrendMicro. This feature will attempt to block a malware or virus infected website. It works pretty well in our test with our test websites effectively blocked by the Antivirus engine with a warning shown. We recommend enabling this feature on your router.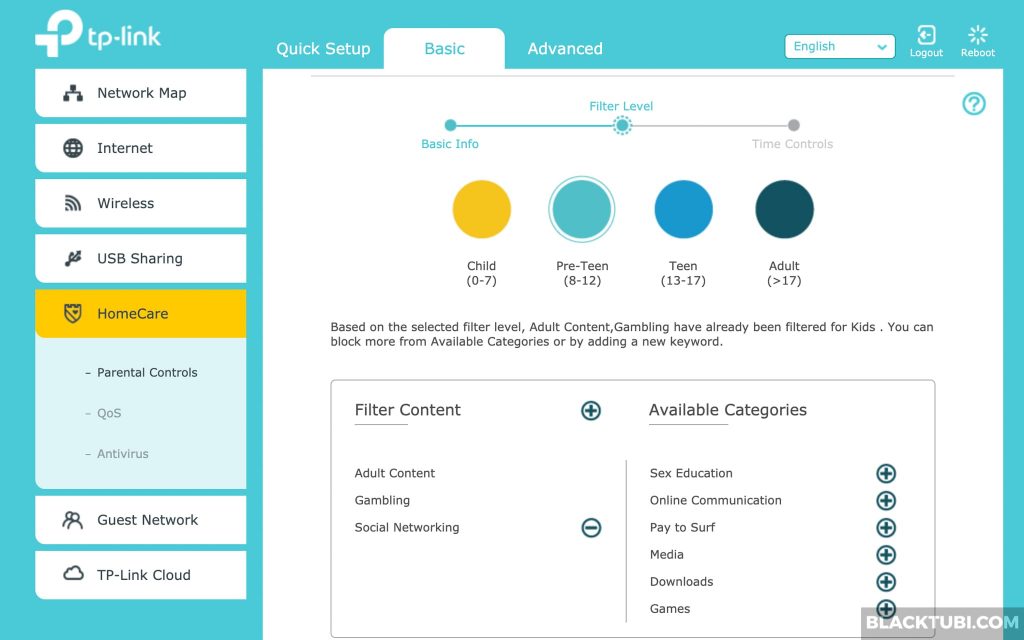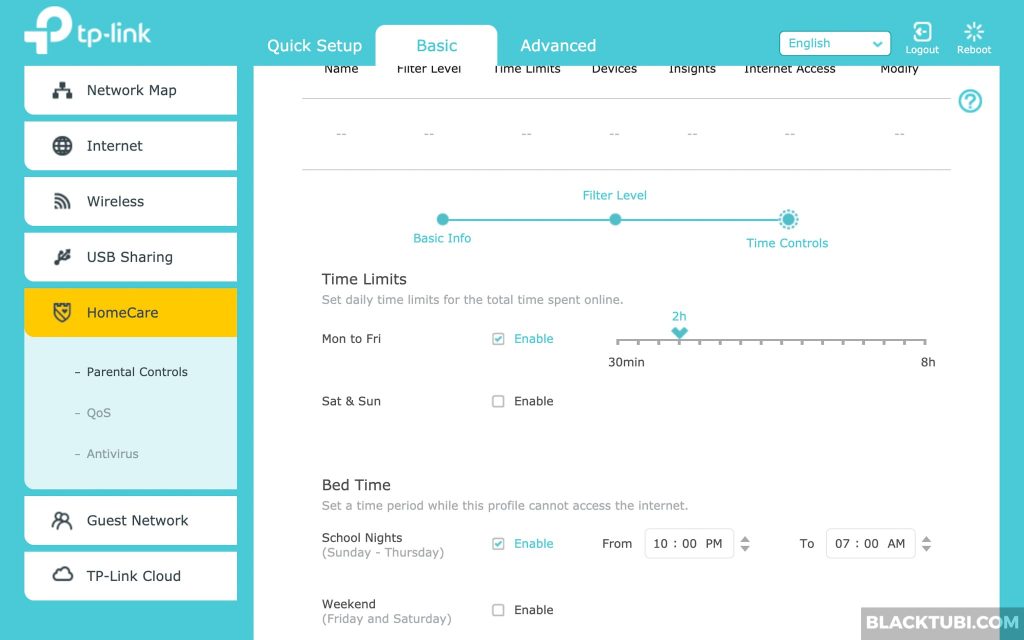 The included Homecare parental control feature is also really great. It can block webpages for selected devices based on preset category of websites. Besides, you can also configure usage time limit and days where Internet will be restricted. This is a handy feature for parents and it can be configured either by using the Tether app or web interface.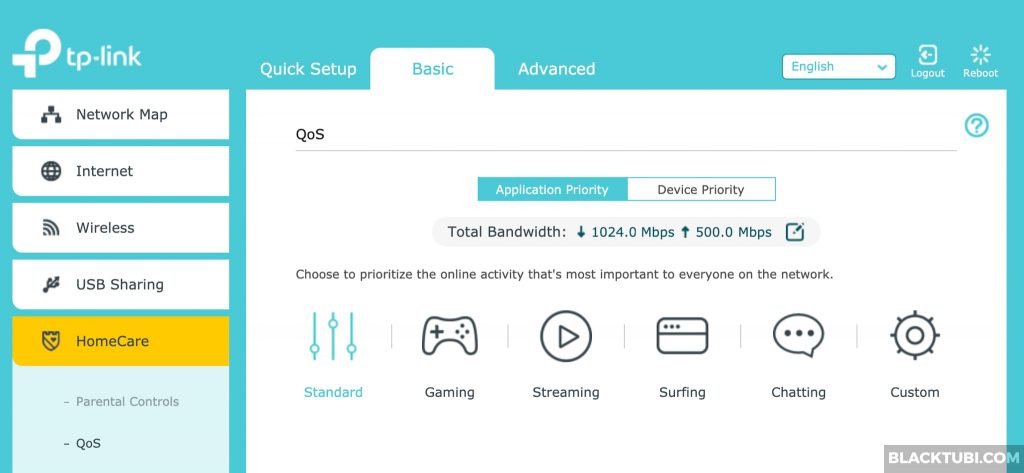 The router also has a QoS feature which lets you to select which category of apps you wish to prioritize. Remember to set the correct bandwidth manually as the router might detect incorrectly. There's a gaming profile which is supposed to help with gaming performance.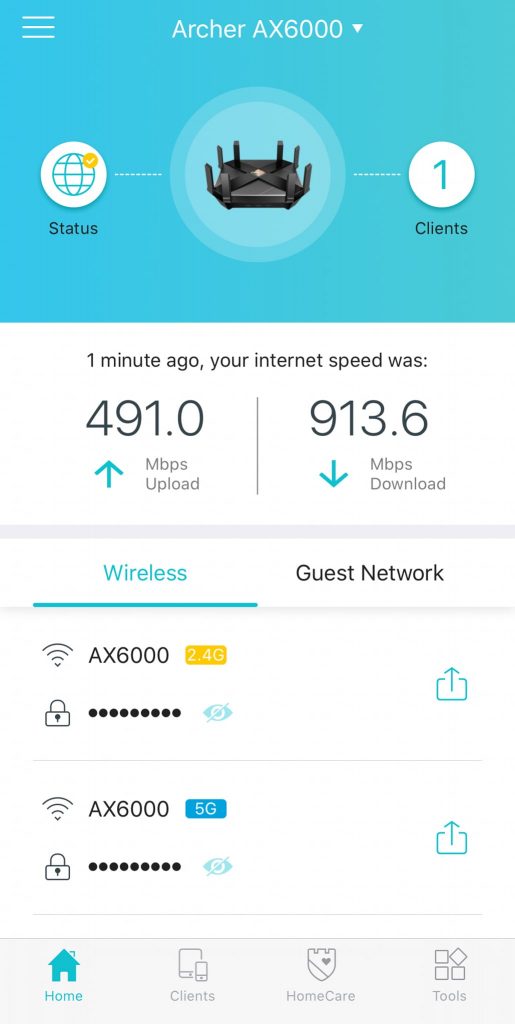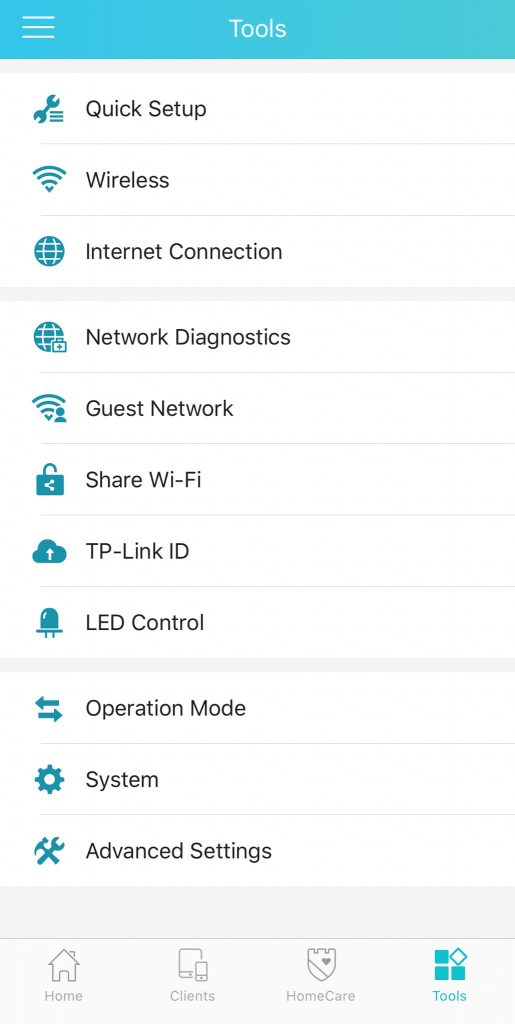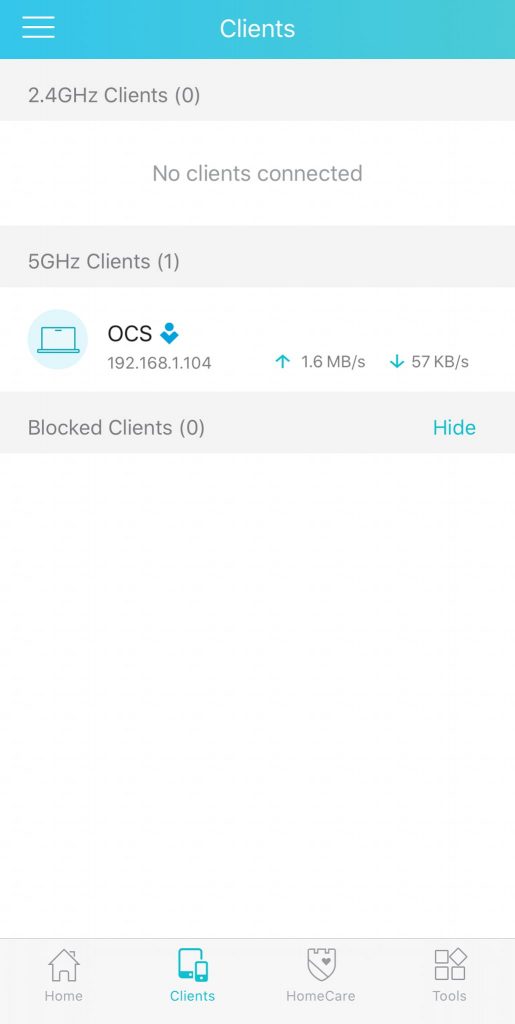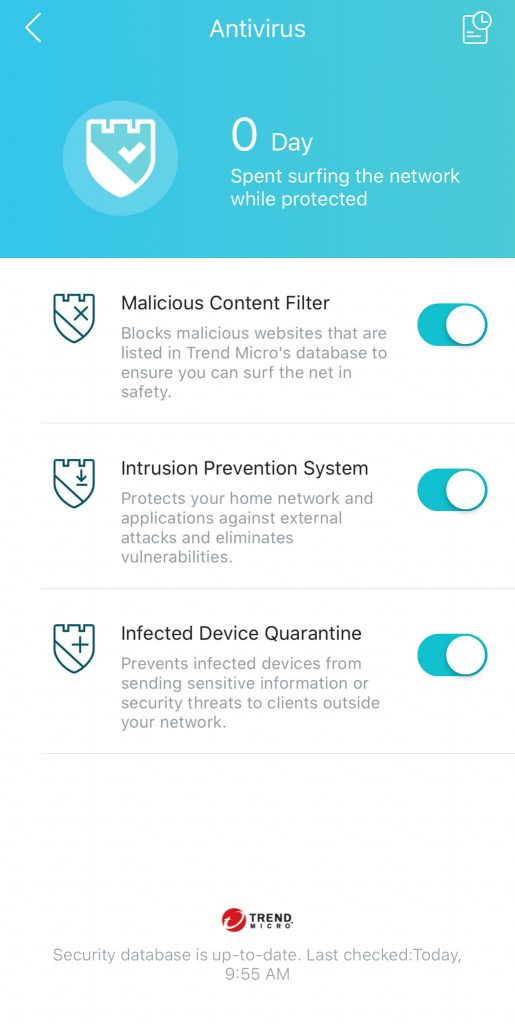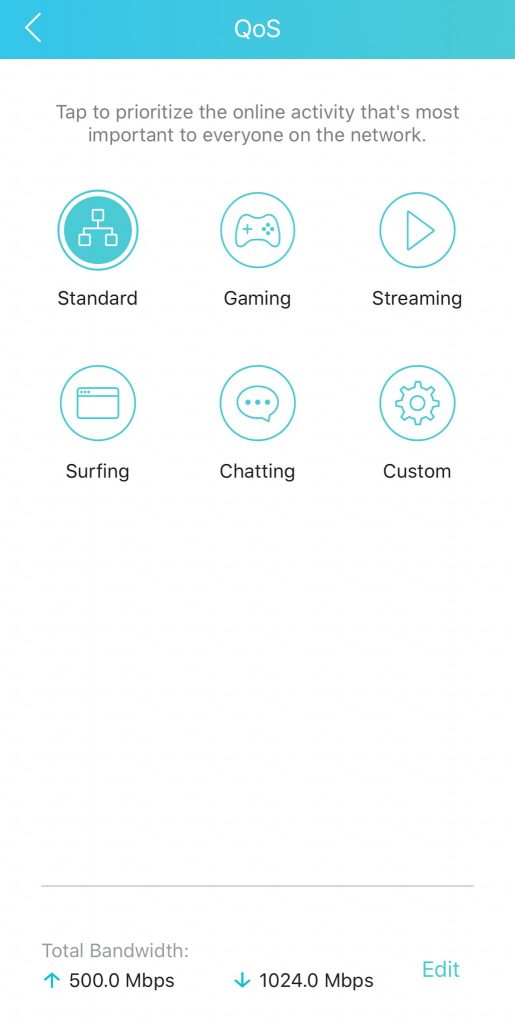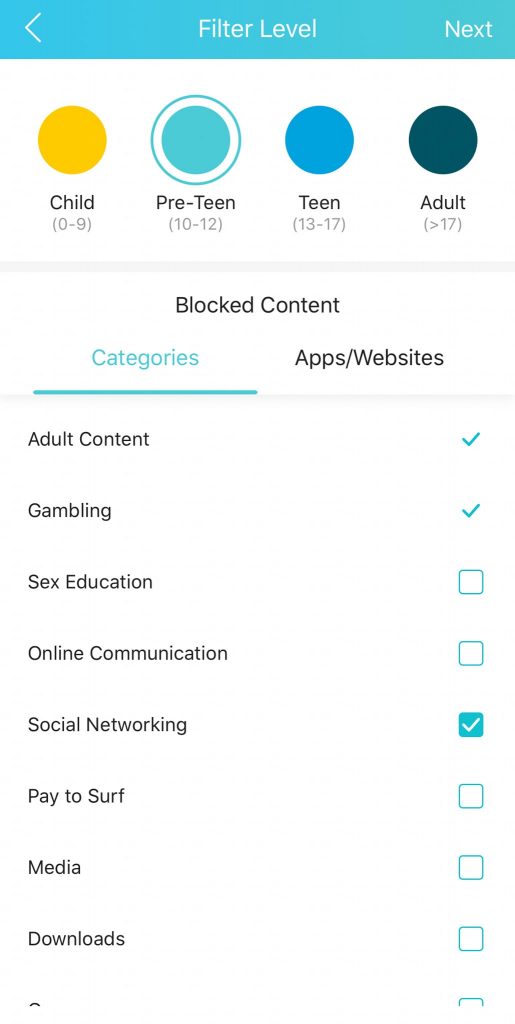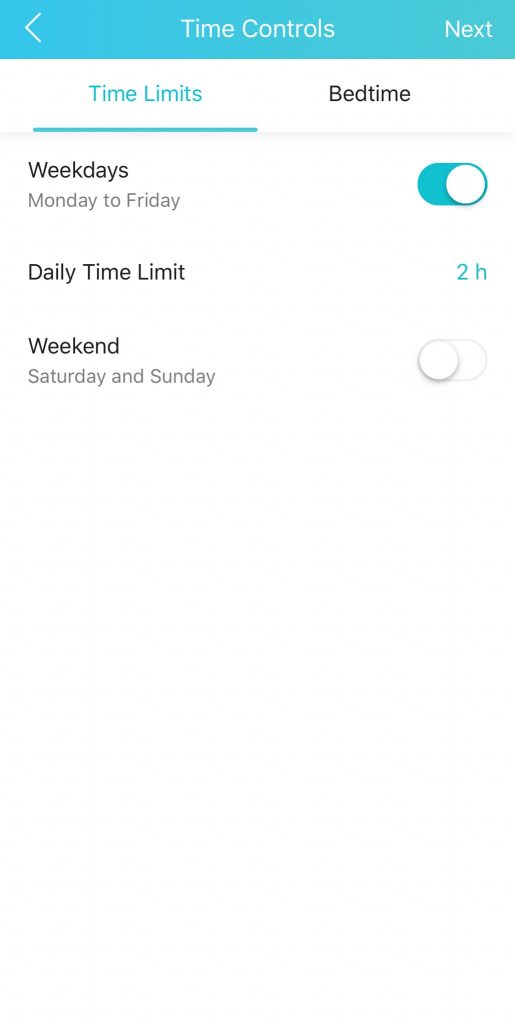 I also really liked the TP-Link Tether app as it's really easy to you. You can view connected devices and perform speedtest on the app itself. TP-Link apps these days are really good and modern looking. The app also lets you to manage some of the features that comes with the router but the more advanced features are limited to the web interface.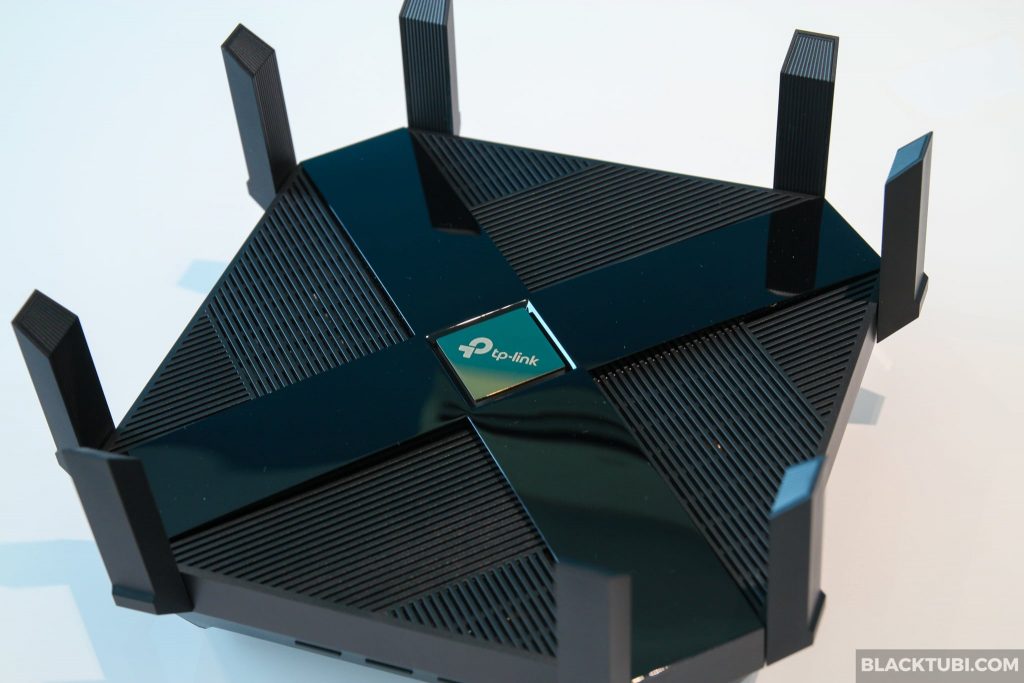 TP-Link Archer AX6000 is a great high performance wireless router. There are no corners cut and it offers a really strong Wi-Fi signal with fast performance. The high performance quad-core CPU and the strong Wi-Fi coverage will be a great selling point for this router.
The firmware comes with plenty of features and it works really well. Granted, it isn't as technical as some other brands but for most users, the firmware is perfectly sufficient and not overly confusing.
2.5G WAN Port + 8 Gigabit LAN Ports

Good Wi-Fi Performance
High performance CPU