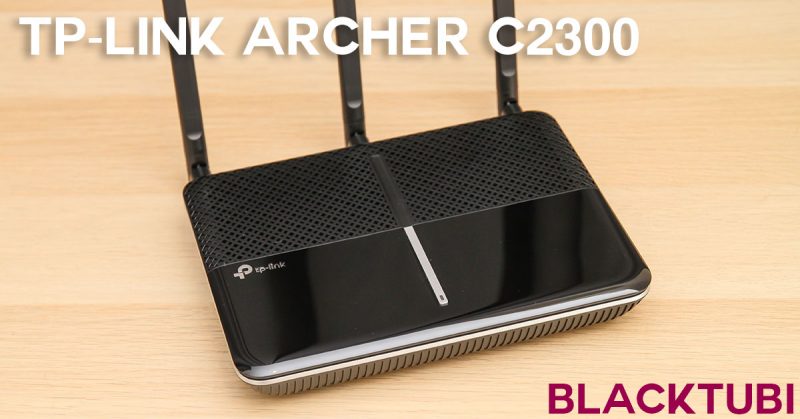 TP-Link Archer C2300 is TP-Link's contender to the mid-range router market. To differentiate itself from the contenders, TP-Link actually given the C2300 some pretty powerful hardware coupled with quite a good amount of features which include the HomeCare Antivirus and QoS.
TP-Link Archer C2300 comes with a powerful Broadcom Dual-Core CPU and 512MB RAM similar to the much more expensive ASUS RT-AC86U. This CPU is really fast and coupled with the high amount of RAM, it can handle a lot of devices connected.
With the powerful hardware, the router actually get quite warm under heavy usage but it doesn't seem to impact the performance.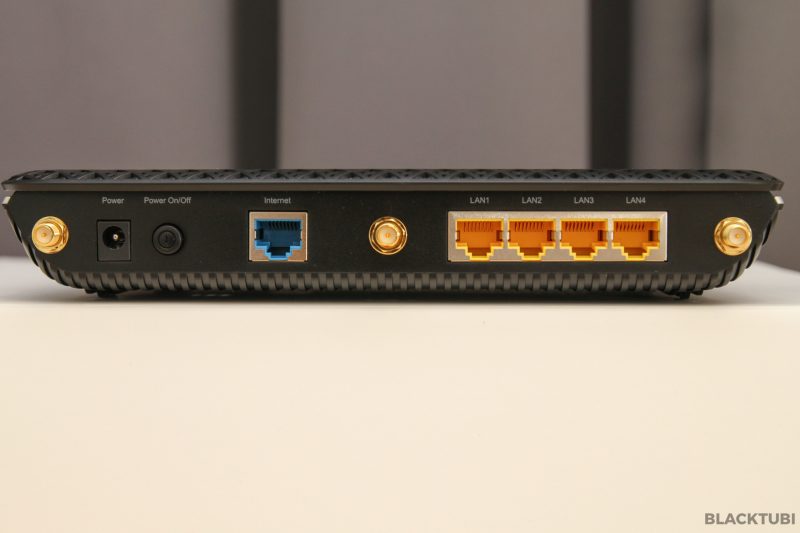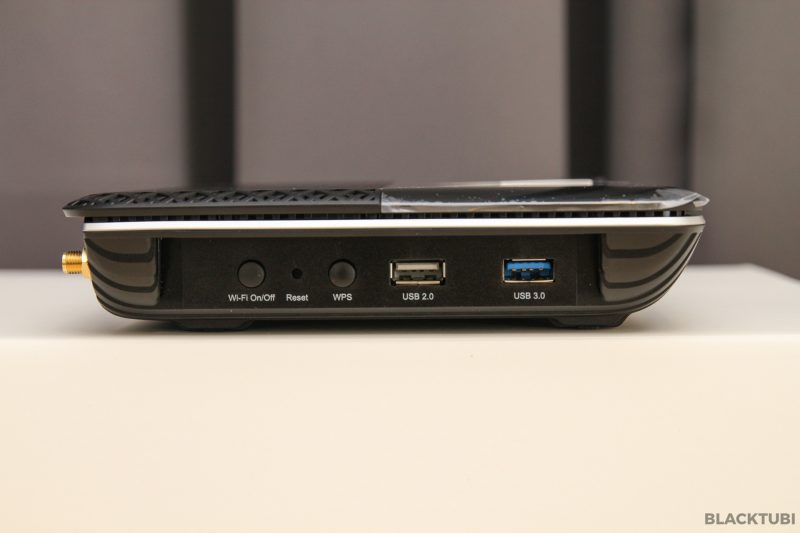 The wireless router is not shy of expandability as well. Behind the router are 4 Gigabit Ethernet LAN ports and a Gigabit Ethernet WAN port. Looking at side and you will see the dual USB ports with one of them being USB 3.0. You can use these ports to share a USB printer or share files on the network. The router even have a TimeMachine feature if you are an Apple user.
Configuring the Archer C2300 is very easy with the included setup wizard. We recommend using a computer to setup the router as the Unifi option is not visible if you use the TP-Link Tether app.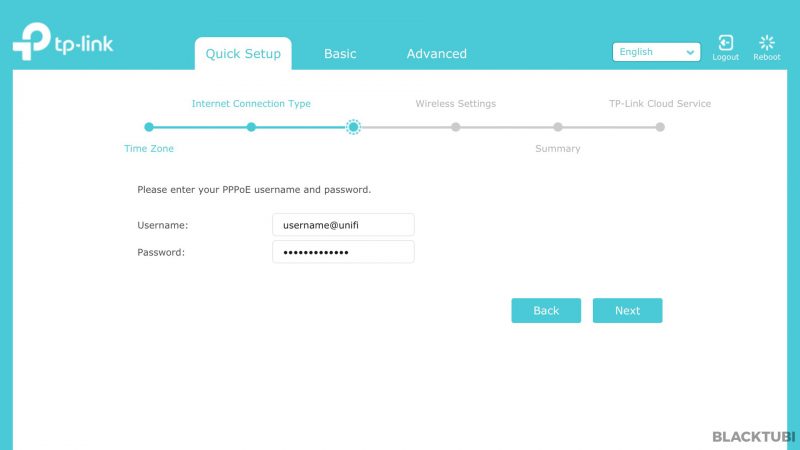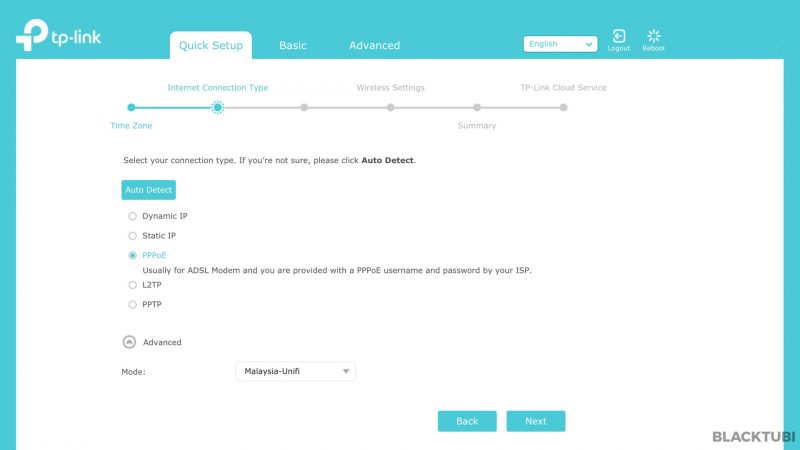 Simply connect to the WiFi of the router and navigate to tplinkwifi.net. The default WiFi name and password is labeled below the router. The setup wizard will be asking you several questions to complete the setup process. It takes us around 8 minutes to get the wireless router up and running.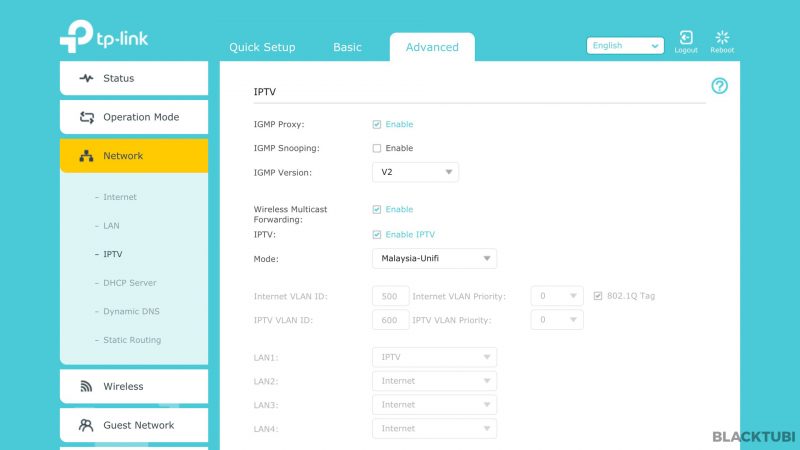 TP-Link Archer C2300 is fully compatible with TM Unifi with HyppTV working perfectly. It is also compatible with Maxis Fibre and TIME Fiber. Fear not, click here for out guide on how to configure TP-Link Unifi routers for you.
Remember to select the VLAN profile in the setup wizard. If you forgotten that step, you can refer to the screenshot above on how to manually select it in the firmware.
The firmware on the C2300 is really easy to use and navigate around. It is separated into the basic and advanced type depending on which kind of user you are. We also really like the TP-Link Tether app which is available for both Android and iOS devices. The app lets you to monitor and manage your wireless router directly from your smartphone without the need of a computer.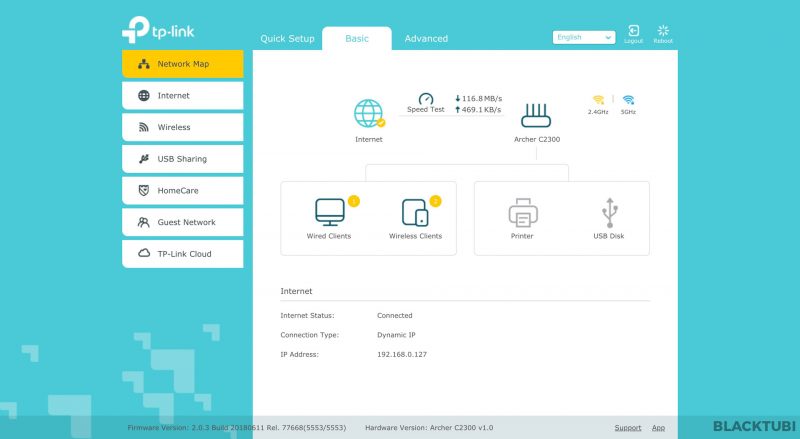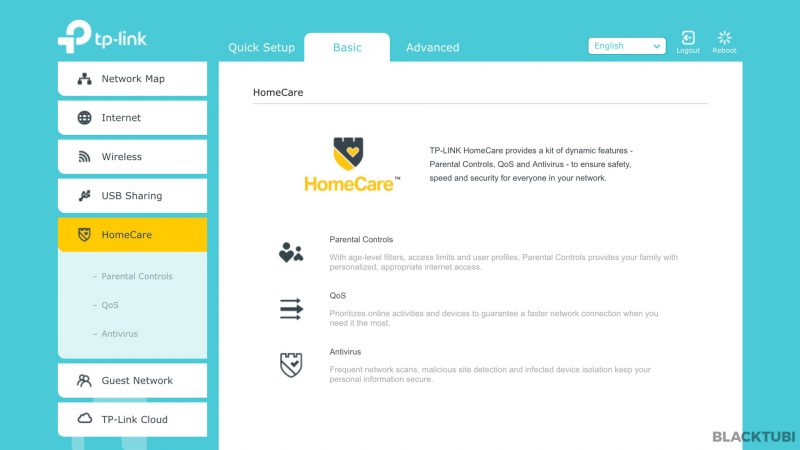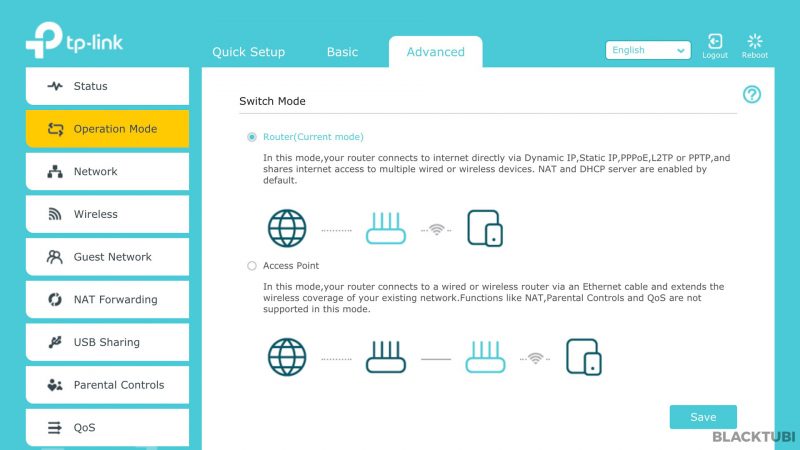 TP-Link Archer C2300 comes with the standard features you will see on a wireless router such as port forwarding, IP address reservation and DDNS. In addition to those, the router can also support a VPN server. I would prefer if the router can support VPN client.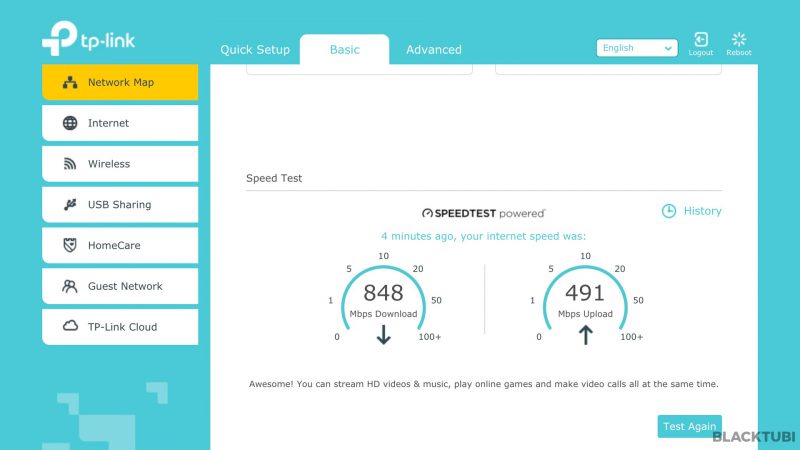 The web interface also comes with a built-in speedtest tool to check your Internet speed directly from the router itself. This can prevent any issues such as bottleneck in the LAN cable or computer issue. The speedtest tool have no problem reaching over 900Mbps as it is powered by speedtest.net .
TP-Link Archer C2300 also introduced TP-Link Homecare suite which features an Antivirus, QoS and Parental control. We found the TrendMicro powered Antivirus feature to work really well. Our attempts to open some known websites containing malware are blocked by the wireless router.
HomeCare QoS is particularly helpful when your internet speed is slower and you wish to select which application or device you want to have higher priority. There are multiple profiles available with even a gaming profile for the gamers.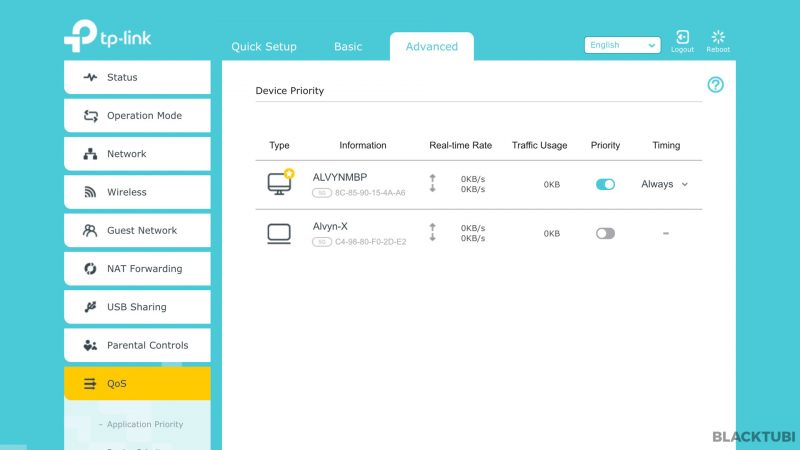 We do not recommend using QoS if your Internet speed is faster than 100Mbps but it will certainly come in handy shall the need arises.
The router takes 48 seconds to boot up until the WiFi and Internet is fully usable. We don't keep a record of how every router boot in the past but 48 seconds is a fast one.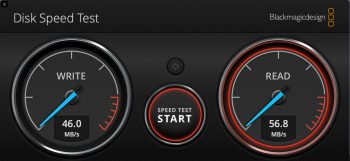 The USB performance is also extremely fast. We are testing it with the same USB external hard drive we have been using and we are looking at over 46MB/s write speed and over 50MB/s read. This can even rival some cheap NAS storage devices.
The WiFi performance from the Archer C2300 is great. There is a smart connect feature which I recommend you to enable it. This option will combine both 5Ghz and 2.4Ghz and automatically steer your devices to the right band.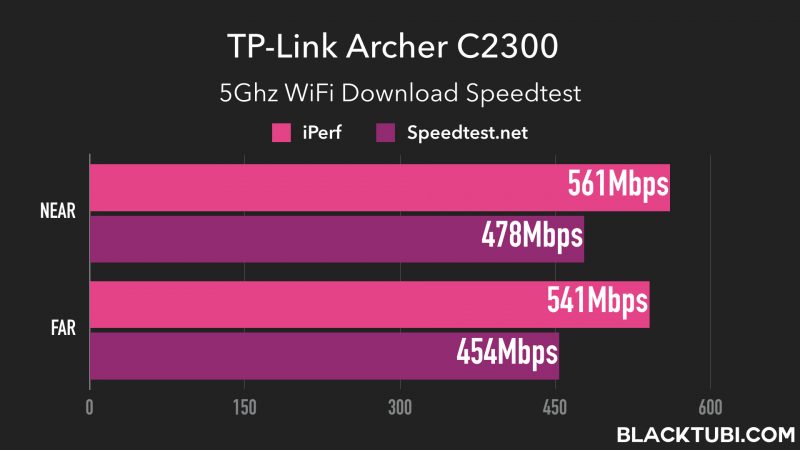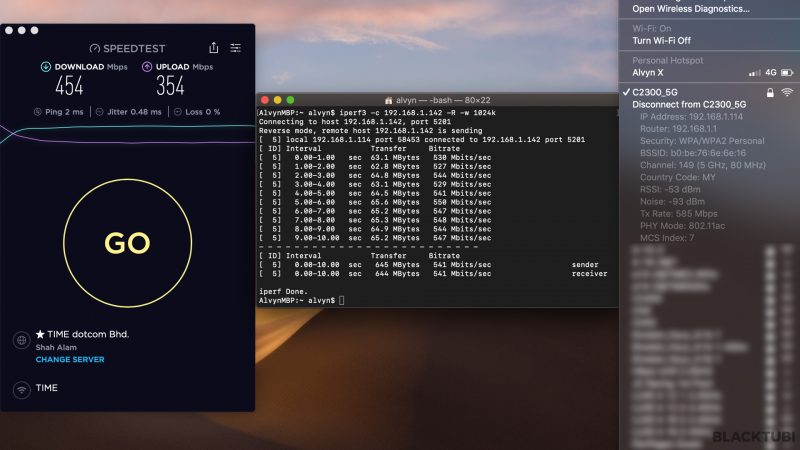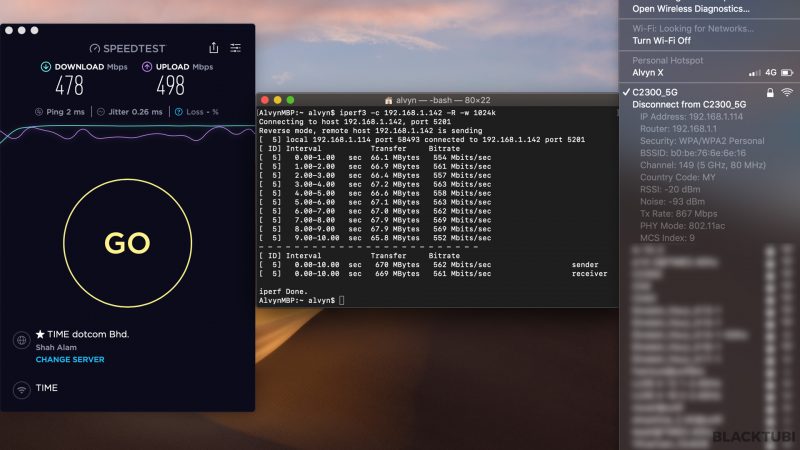 We tested the router with our usual test laptop with a built in 2×2 AC1200 wireless card and it performs really well. The speed is expected on our AC1200 device, peaking at around 478Mbps at short distance. On longer distances, we are still getting a really respectable 454Mbps.
The performance gain is more apparent when testing it with a 3×3 capable device such as TP-Link's own Archer T9E. TP-Link Archer C2300 supports is 3×3 which means it can transmit and receive with 3 antennas simultaneously. To realize the full potential, 3×3 devices have to be used. We are reaching a speed of more than 600Mbps when running the same speedtest with TP-Link's own Archer T9UH USB WiFi Adapter. 
Sadly, most devices in the market are only up to 2×2 WiFi speed. You definitely need the latest devices to enjoy faster WiFi speed.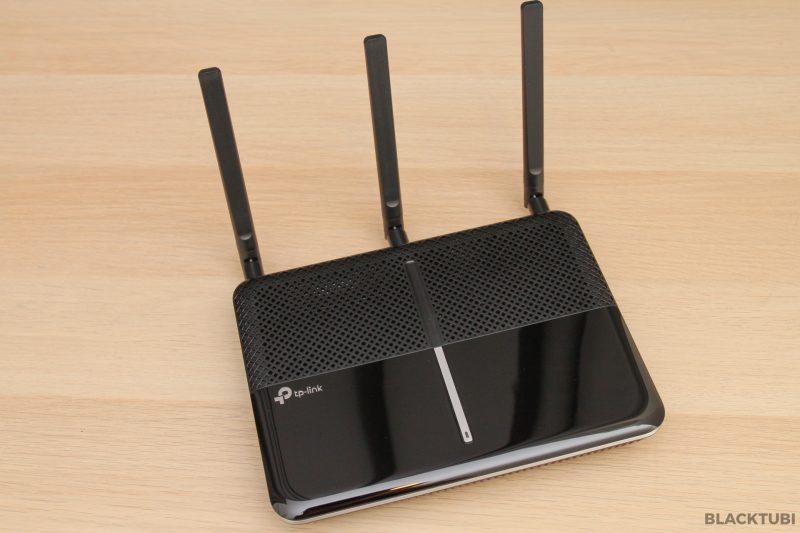 All in all the TP-Link Archer C2300 is a great wireless router. The WiFi performance is really good. It is not the best WiFi performance out there. But, at less than RM600, it is a steal for what it offers! The speed, coverage and stability is amazing on this router. The router is also really easy to setup and it comes with a good amount of features. We really like the Antivirus and parental control feature.
P/S: The SRP at the time of writing is RM679. You can get it at less than RM600 during sales or with promo codes.
Great WiFi performance
Fast bootup and stable
HomeCare Antivirus
No Individual LED for each LAN port