TP-Link Archer C3150 is probably one of the best known TP-Link models around. It is one of my favorite TP-Link wireless router due to the inexpensive pricing and great wireless performance. The specifications of this model rather good and it comes with a good amount of nifty features. The unit that I am reviewing here is the Archer C3150 V2 variant which is slightly improved over the older V1 variant. TP-Link mainly enhanced the wireless stability of the router. All Archer C3150 on sale in the market now are V2 so do not worried about getting the old version.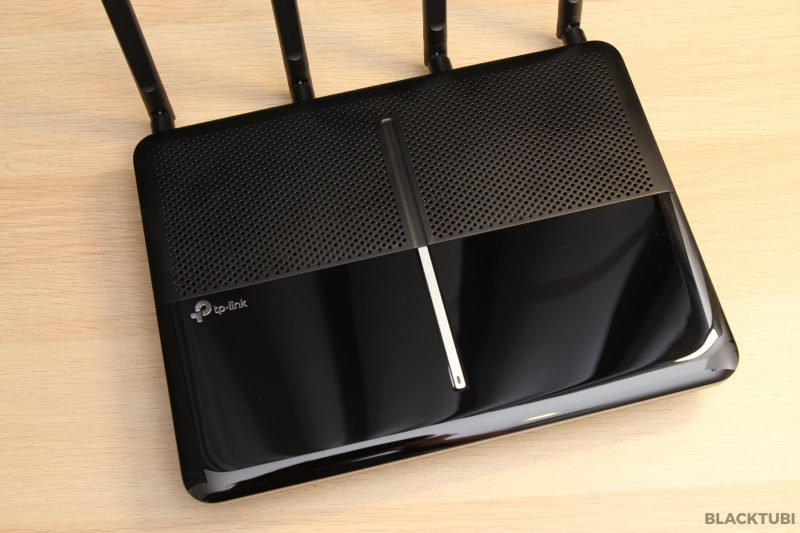 The first thing that catch my eyes of the Archer C3150 is the design. It looks rather clean and modern with the piano black finish and just a thin strip of LED indicators. The design is rather practical with the top half and the entire bottom of the router filled with ventilation holes. We can see a huge heatsink hiding underneath the vents. All these will keep help to cool this router down as  this router can be quite warm but there are nothing to be worried about as this is within the operating temperature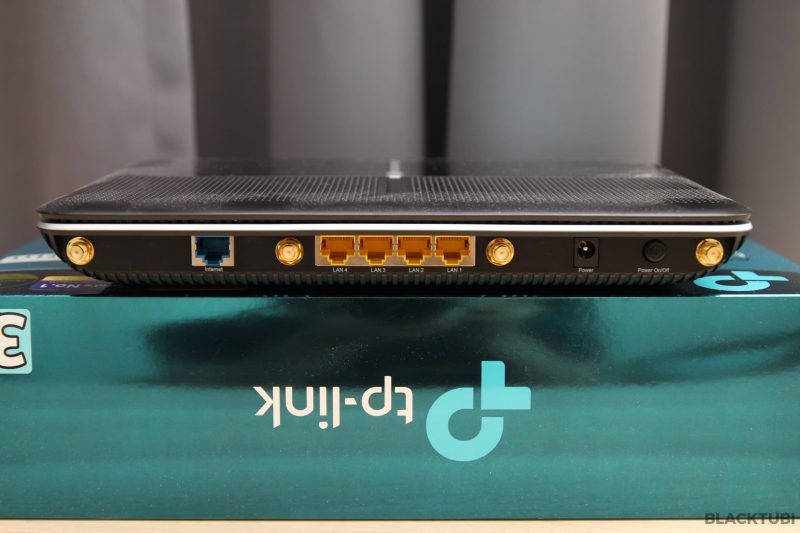 On the back, you will find 4 Gigabit Ethernet LAN ports and a single Gigabit Ethernet WAN port. The 4 antennas are removable and it is powered via a rather huge 12V power brick. There is a dedicated on/off switch on this router.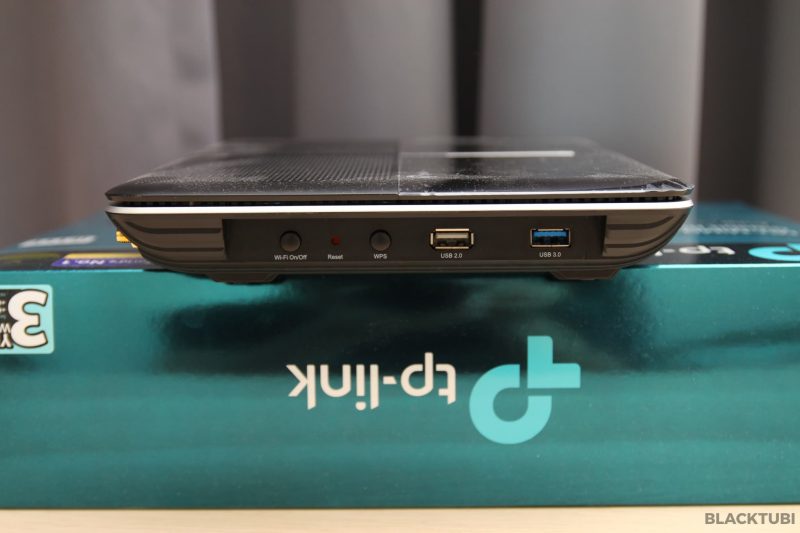 The dual USB ports are situated on the side of the router. One of them is actually USB 3.0 capable for faster speed when connecting a USB device. There are also 2 buttons which let you to toggle WiFi connectivity and WPS. The Reset button is also at the side of the router.
Specifications
| | |
| --- | --- |
|   | TP-Link Archer C3150 |
| Wireless Capability | AC3150 Dual-Band 4×4 |
| WiFi features | MU-MIMO and beamforming |
| CPU | BCM4709 Dual Core 1.4Ghz |
| RAM | 256MB |
| Ethernet Ports | 4 |
| Price (SRP) | RM799 |
The specs of the Archer C3150 are probably not that surprising these days considering AC3150 routers been in the market for quite some time now. But, wireless AC3150 is still the fastest you can reach on a dual-band Wireless AC device. It also comes with support for MU-MIMO which will help with the performance on MU-MIMO compatible devices. Of course, there is beamforming support which will enhance the signal received by your clients.
There are also some really interesting touch such as the dual USB port which can be used to share files or printer on your network. 
Firmware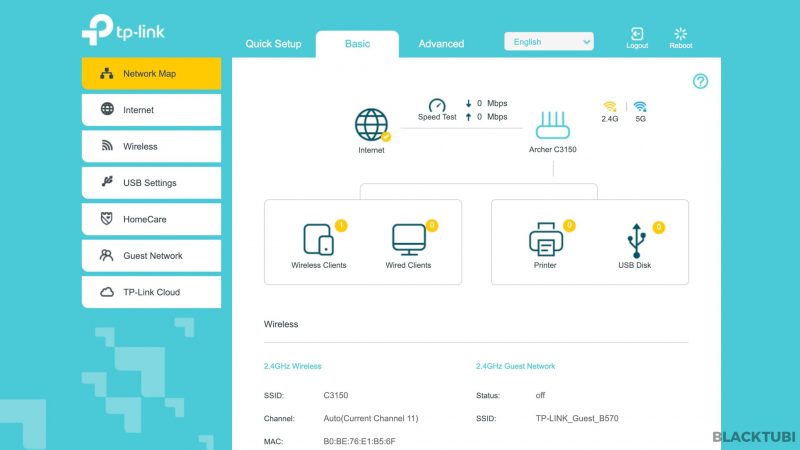 The firmware is ultimately the most important part on the wireless router. TP-Link firmware is pretty clean and user friendly nowadays. We have no issue configuring the router with the built in Quick Setup wizard. The default WiFi password is conveniently labeled underneath the wireless router and you can navigate to the setup UI which is tplinkwifi.net by default.
TP-Link Archer C3150 Unifi Setup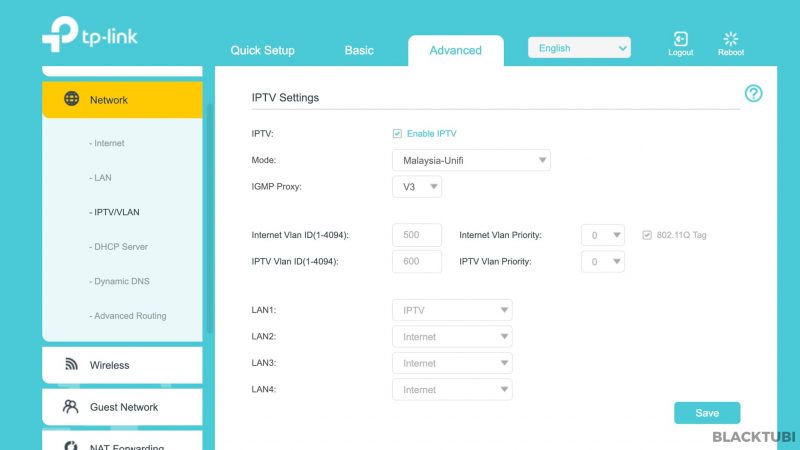 Configuring the Archer C3150 is very simple as the setup wizard is easy to understand. It is compatible with Unifi and it supports HyppTV. You can refer to my TP-Link Unifi setup guide over here. The HyppTV should be connected to LAN 1. Remember to check this page if your Unifi connection is not working.
The router is able to support TIME and Maxis Fibre as well.
Features
The firmware is also easy to navigate around. It is separated to the basic and advanced tab. The homepage comes with a Speedtest tool to test the speed directly from the router. But, in our testing, the speedtest function do not work well after 500Mbps. If you have a fast Internet connection, I suggest using a computer with a wired connection to test instead.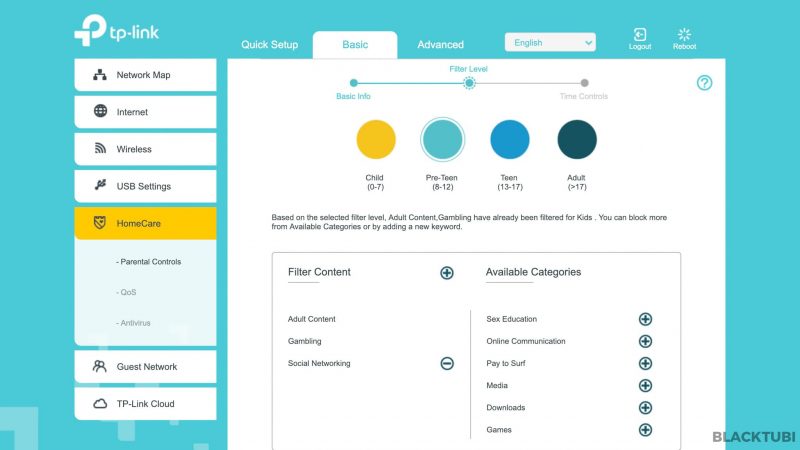 Moving off from the homepage, there are a lot of options and features. The parental control feature is pretty extensive. It can limit the internet usage of certain devices based on time and also content restriction. Also worth noting, there is a systems parameters setting under the System Tools menu in the Advanced tab which many may miss.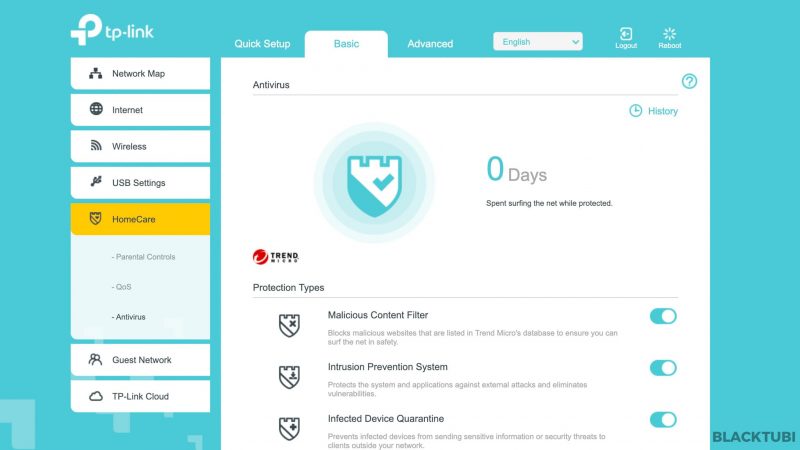 The star feature of the Archer C3150 probably the Homecare Antivirus powered by TrendMicro. It is more or less the similar to AiProtection that come with Asus routers as both of them are powered by TrendMicro. We found it to work really well, successfully protecting our devices when testing it with an actual malware infected website. The router will prompt a warning and totally preventing access to the website. It is not enabled by default so we suggest you to enable this feature if you own this router.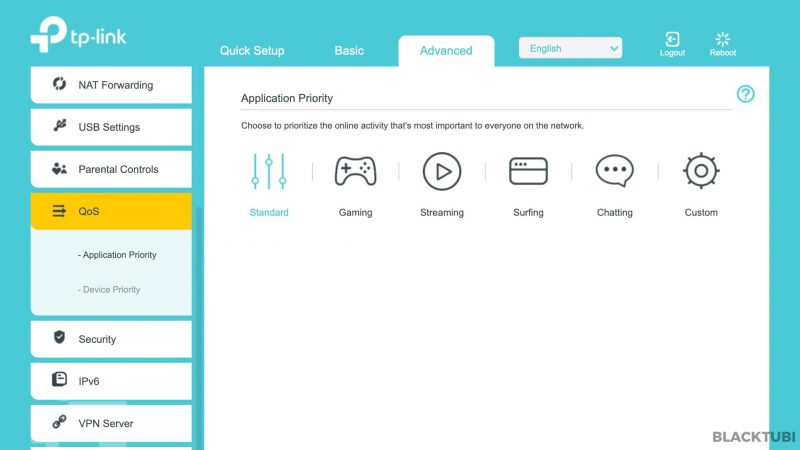 There is also a QoS feature which you can configure which kind of application you want to prioritize in your network. It comes with a few profiles by default. I do not recommend enabling this function if you Internet connection is faster than 300Mbps. TP-Link also allows you to configure a custom QoS profile shall the need arise.
Of course, we live in an era of smartphone. The Archer C3150 can be managed on the TP-Link Tether app available for both Android and iOS. I suggest downloading it as it is pretty handy at times. You can always check and see what devices are connected to your network. The app is also really responsive and it even can enroll you router to TP-Link cloud which lets you to manage your router remotely.
Performance Testing
WAN Performance
The WAN performance is the maximum Internet speed a router can support. We tested the Archer C3150 on our TIME 1Gbps Internet and found no issue peaking the connection. We also tested it on Unifi 800Mbps and it passed the test as well. 
USB Performance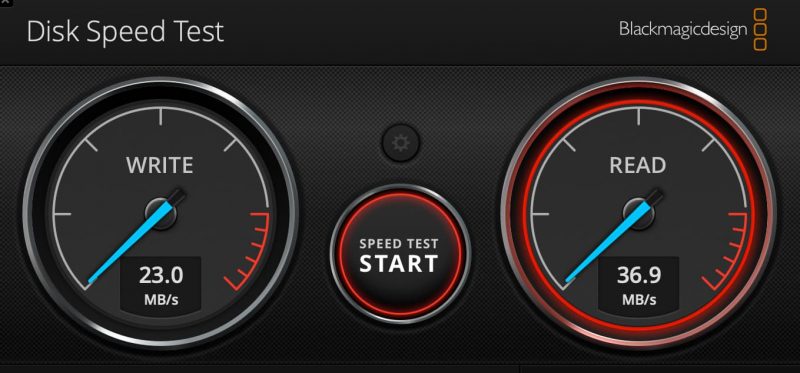 We also tested the USB storage performance when sharing files over the SAMBA protocol to our computer. We are using a Seagate external hard drive formatted in NTFS.
Wireless Performance
We will be testing the wireless performance using nothing more than a standard laptop with support for Wireless AC1200. We insist on using such a test configuration instead of a 4×4 wireless receiver is we want to be as close to what most users will experience. We will be conducting speed test on our 1 Gigabit Internet using Speedtest.net. We will first test the speed at a distance of 3m from the router and perform another test at 7m from the router with a wall in between.
The 2.4Ghz performance is usual but that is expected considering how overcrowded 2.4Ghz is these days. 2.4Ghz will always be slower than 5Ghz due to heavy congestion and interference in this band. Not to mention that the capacity on 2.4Ghz is significantly smaller. We only managed slightly over 100Mbps on close distance.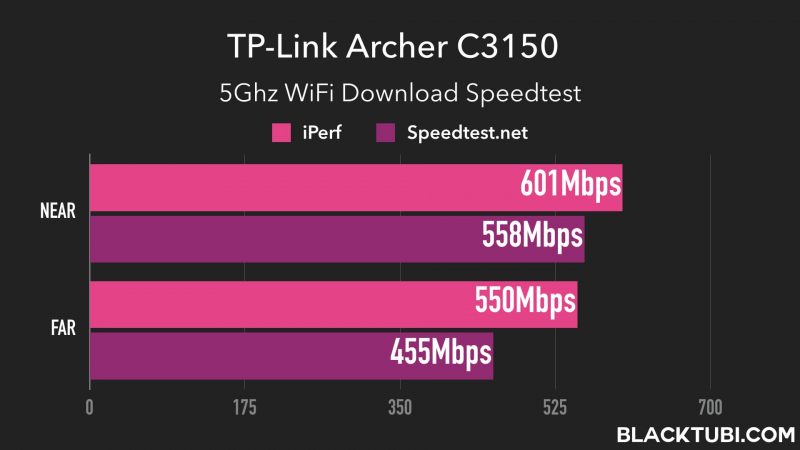 The 5Ghz performance is really impressive on the Archer C3150. It is probably the top in our list on 5Ghz performance. The signal strength is really is good, delivering really good speed even at longer range. The speed is also much more consistent compared to cheaper wireless routers such as TP-Link's own Archer C7. We are still getting over 300Mbps when we are further from the router with 2 walls in between.
The Verdict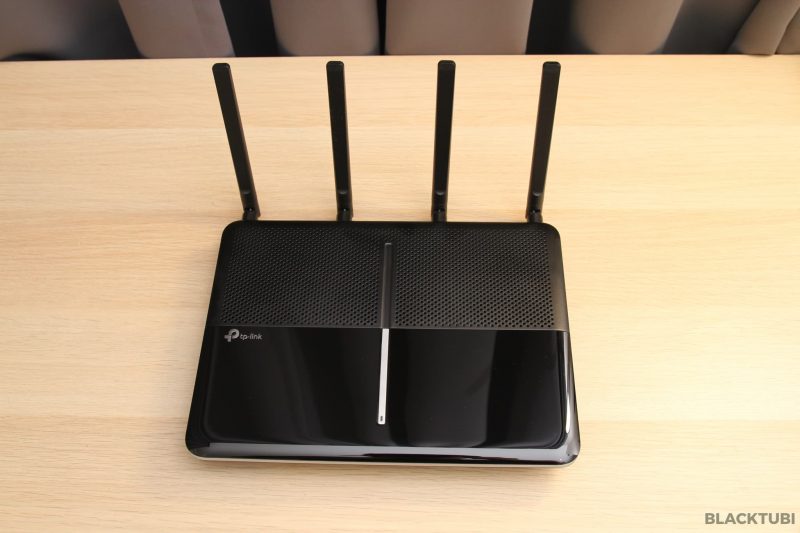 TP-Link Archer C3150 is a great wireless router which can support over 800Mbps over WiFi if you have a good receiver. It also delivers really good wireless coverage and have no problem supporting over 30 devices connected simultaneously. We found it to perform really stable in our test. We would recommend it for Unifi TURBO 800Mbps and TIME 1Gbps users.
At a price of less than RM700 at the time of writing this article, it is not exactly affordable. But, what you pay is what you get, the Archer C3150 will not disappoint. At a price of half the Asus RT-AC88U, I would consider the Archer C3150 to be a decent deal although the RT-AC88U comes with 8 Gigabit Ethernet ports and slightly more features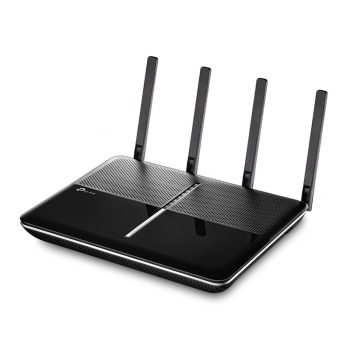 TP-Link Archer C3150 delivers good WiFi signal and performance and comes with an Antivirus feature to protect your devices.
Good WiFi coverage and speed
Homecare Antivirus
App management