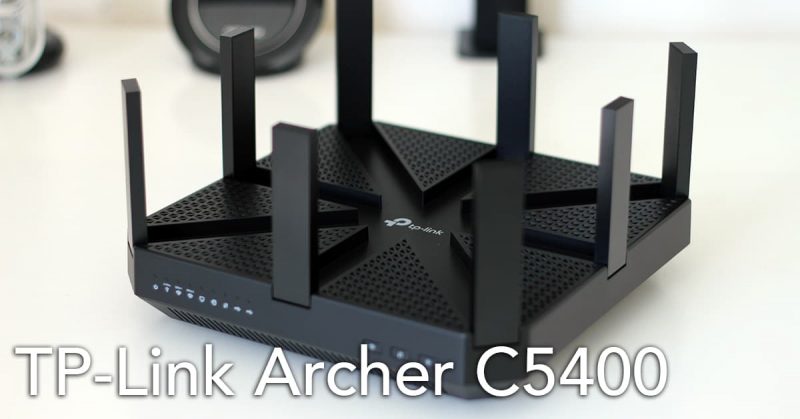 TP-Link Archer C5400 is currently the best router available in TP-Link's line up after the gaming focused Archer C5400X. Being one of the top routers, of course, it comes with some really good specifications. It also promises to deliver a really good wireless coverage and support for many devices connected at a same time thanks to the Tri-Band WiFi configuration. Coupled with the intimidating 8 antennas that broadcast WiFi is all directions.
This model is actually refreshed by TP-Link few months back and they call it a V2. Changes are unknown but we heard it comes with improved MU-MIMO performance.
| | |
| --- | --- |
|   | TP-Link Archer C5400 |
| Wireless Capability | AC5400 Tri-Band 4×4 |
| WiFi features | MU-MIMO and beamforming |
| CPU | BCM4709 Dual Core 1.4Ghz |
| RAM | 256MB? |
| Ethernet Ports | 4 |
| Price (SRP) | RM1499 |
The specs of the Archer C5400 is great but not to say class leading considering the Archer C5400X is a lot better. Besides, Wireless AX routers are coming to the market soon. But, it is still a well specced, more than enough for what our devices can receive. Click here for the full specifications.
Many are confused how the claimed AC5400 figure is derived. Well, like the Archer C5400X we reviewed before, the Archer C5400 is a tri-band 4×4 wireless router with NitroQAM support. The maximum link speed on a single 5Ghz band is 2167Mbps.. As for the 2.4Ghz band, the maximum link speed is 100Mbps. Multiply the 5Ghz link speed by 2 and add the 2.4Ghz link speed, you will get 5334Mbps. Do note that some manufacturers round them down to AC5300 but technically they are the same.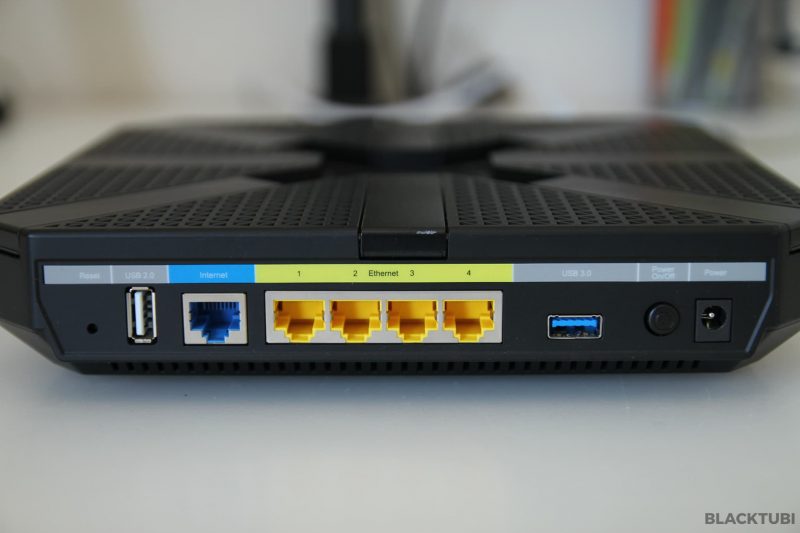 This router also has 4 Gigabit Ethernet LAN ports and 2 USB ports. There are 8 non-removable antennas on the router. Although those antennas can be flipped down, we do not recommend this as it will affect signal coverage. Our complaint in this department is definitely the LAN ports offered. We think a high end router like this should comes with more LAN ports.
Well, this router actually gets quite warm like all AC5400/AC5300 routers in the market. But, in our testing, we do not found any issues with the performance and it is within operational temperature.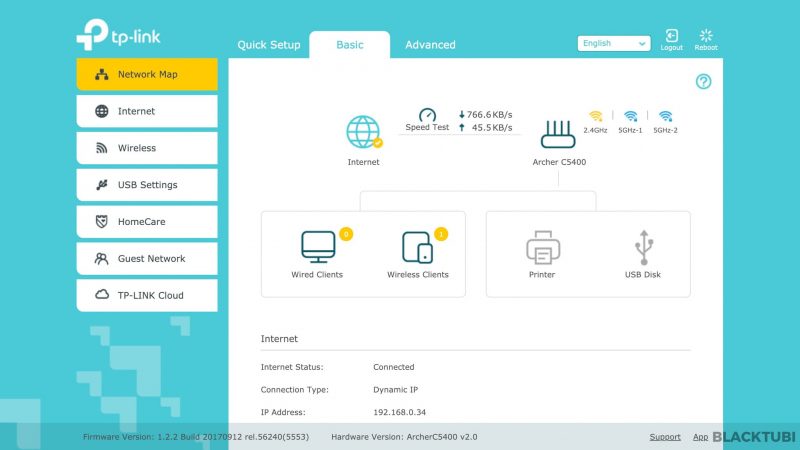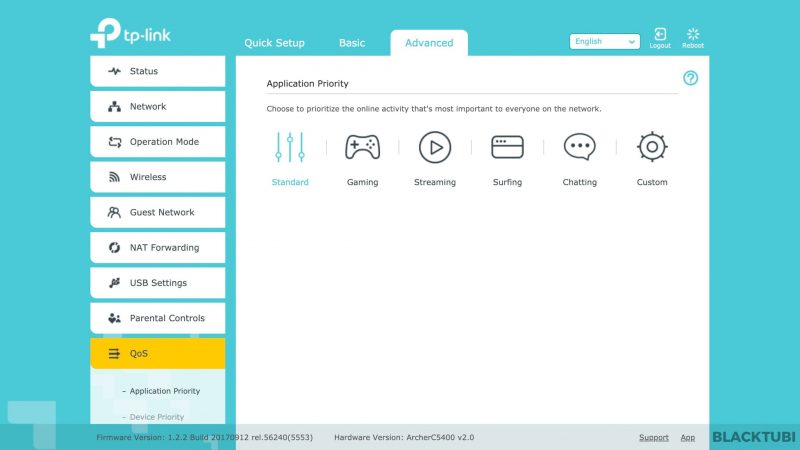 I have talked a lot about how much TP-Link firmwares have improved and it surely does. The interface make sense and things are actually easy to navigate around. The router will prompt the setup wizard the first time you are connected to this router. We take around 10 minutes to setup this router.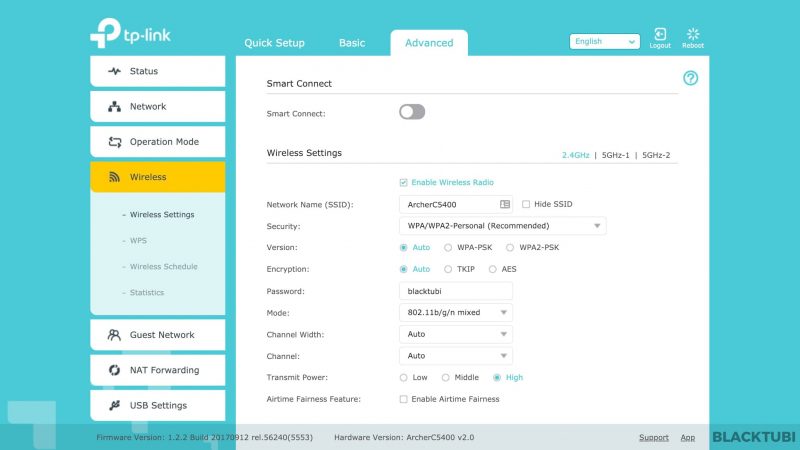 Once the router is configured. There is very little you need to do. We recommend enabling a few options for the best performance. The smart connect feature is designed to automatically steer your devices to the best band. In our test, it didn't work very well with older devices so we disabling smart connect if you face issues when connecting older devices.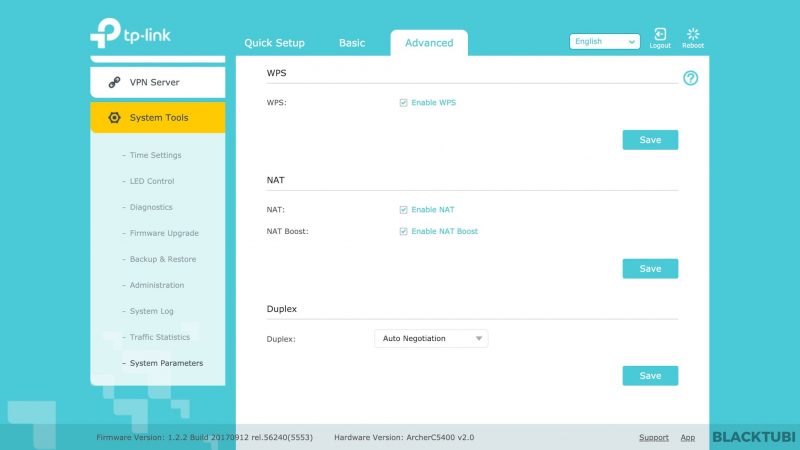 There is a NAT Boost option in the systems parameters menu. We suggest having this enabled all the time else you will face slower speed and other complications resulted.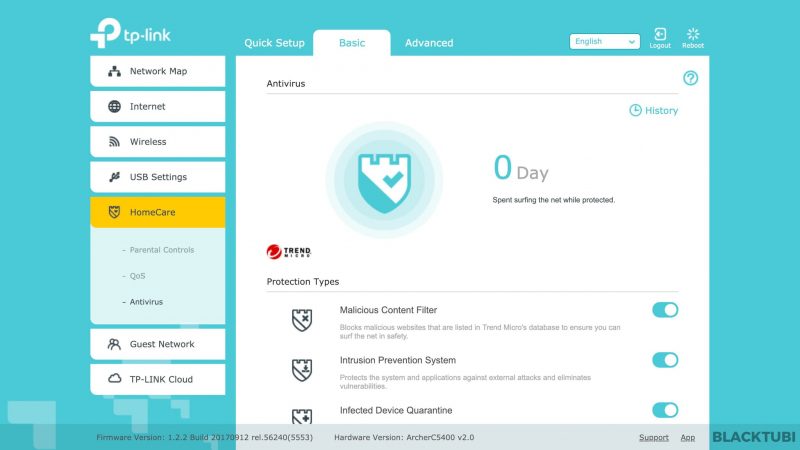 Another thing we really want to mention is the built in Antivirus feature. This feature is really smart as it prevents all devices connected to the Internet through the router from accessing websites containing a malware or virus. The database is powered by TrendMicro.
Archer C5400 Unifi Compatibility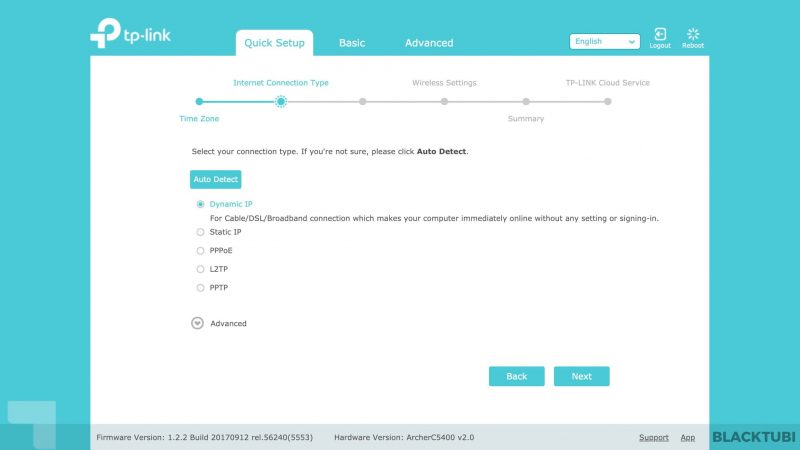 TP-Link Archer C5400 is fully compatible with Unifi. Do make sure you tick Additional ISP settings and select the Malaysia-Unifi profile if you use Unifi. You can refer to this post to know how to setup Unifi on TP-Link routers.
This wireless router also supports Maxis Fibre and you need to pick the relevant profile. If you use TIME Fibre, you do not need to use any profile and you can just configure the PPPOE mode as usual.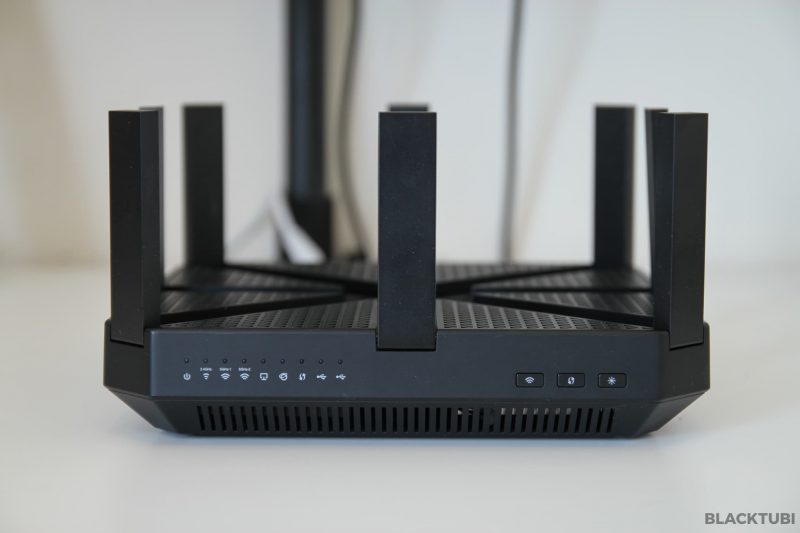 So, if this is the first time you are reading my article, WAN performance is the maximum speed this router can handle. We have no issues reaching the maximum speed of this wireless router when testing it with TIME 1Gbps Internet plan.
The wireless performance of this router is great. It gets to a point where it is hard to differentiate high end routers so what we can tell you is based on our usage experience. With over 20 devices connected, I still have no problem pulling over 300Mbps on the WiFi thanks to MU-MIMO and the Tri-Band. These 2 features help by limited the load on a single stream, essentially allowing me to have a bigger capacity.
As for an typical isolated test. This router have no issues scoring over 600Mbps download speed on speedtest.net. This is of course tested on our 2×2 receiver. We predict it can breach 800Mbps when being used on a better wireless receiver.
The caveat is, no matter how good a wireless router is, the speed ultimately depends on your receiver and your ISP. Most devices we use in the market only support 2×2 with an actual speed up to 500Mbps. The value of such a high end router is how it can serve many devices simultaneously without an issue.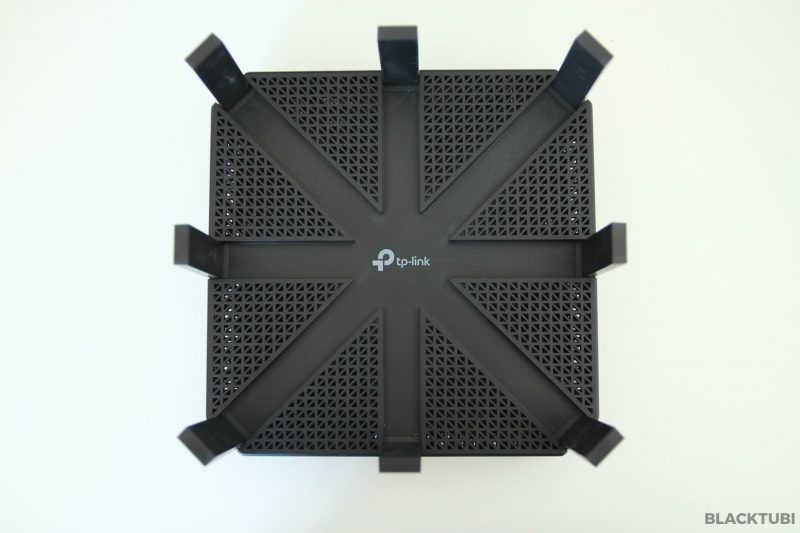 TP-Link Archer C5400 is a great router. To me, a good router is one that don't require much attention from me once I got it configured. It will just sit silently making sure that I always get good WiFi and the Archer C5400 is basically that. It doesn't comes with all the bells and whistles you would get from other manufacturers but it is a really good silent performer.
TP-Link today surely knows how to make a high end router and they are improving really quickly. The firmware is a lot more stable than the old TP-Link that we used to know and same goes to the performance. My complain is still the same as the Archer C3150. I hope TP-Link provides more frequent updates to their routers.
You can read my review of the Archer C3150 here.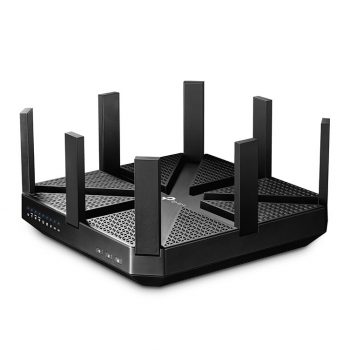 TP-Link Archer C5400 can support many devices connected simultaneously. The WiFi coverage is also really good and even comes with a built-in Antivirus feature for your network.
Able to support many devices simultaneously
Reall good WiFi coverage
Antivirus feature included
Lack of firmware updates
Only 4 LAN ports