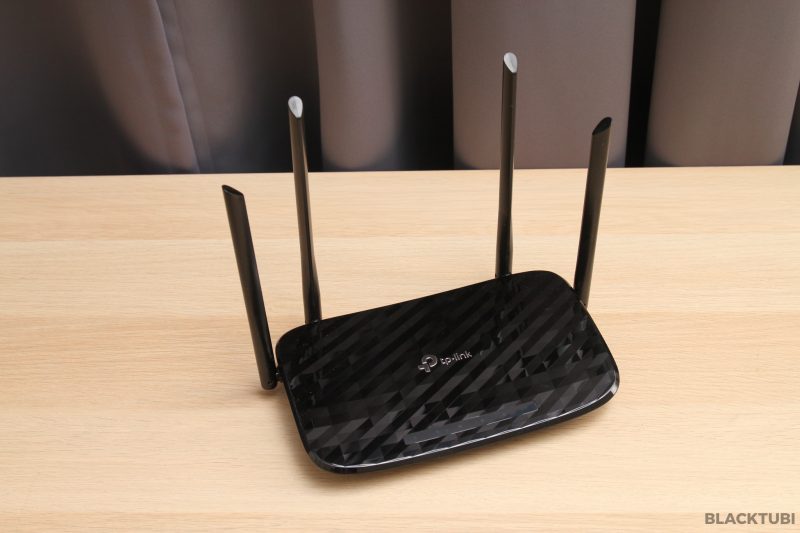 TP-Link Archer C6 is the latest Wireless AC router from TP-Link. It has a new glossy black design and 4 external antennas. It comes with the latest technologies such as beamforming and MU-MIMO. TP-Link did not say what is the gain of those antennas but they are pretty massive. 
The whole point fo this router is the affordability. At the price of RM239 at the time of this article, it is likely to be the cheapest AC1200 MU-MIMO wireless router with all Gigabit ports. It lowers the barrier of entry for Wireless AC. If you are still using an older Wireless N router, this router is certainly worth a look.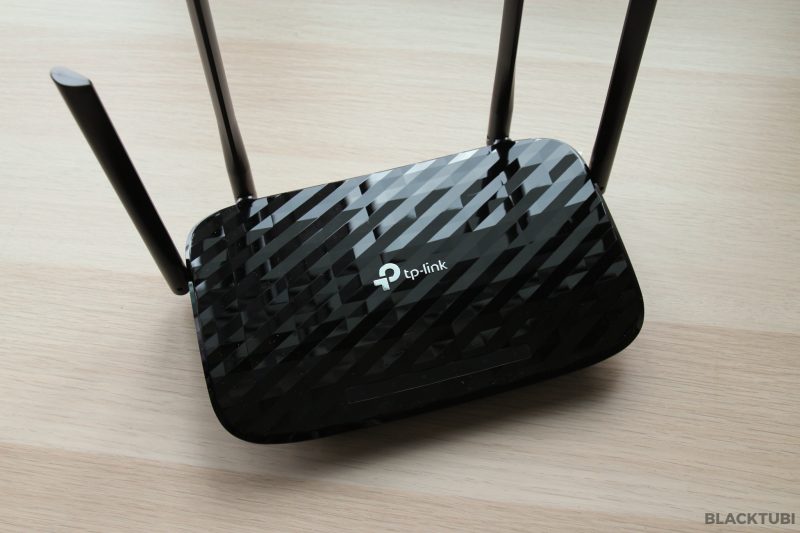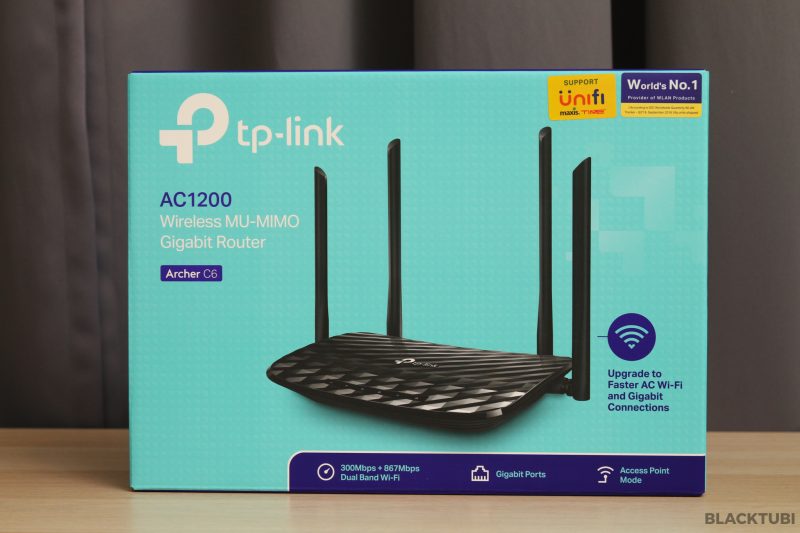 The Archer C6 supports Wireless AC1200 with a maximum link speed of 867Mbps on 5Ghz and 300Mbps on 2.4Ghz. With that, you can expect a maximum actual speed of  500Mbps on 5Ghz and around 100Mbps on 2.4Ghz after taking into account of network overheads. 
TP-Link also included MU-MIMO support with this router which lets you to enjoy a better performance with a MU-MIMO compatible device. The router also support beamforming to have an even better coverage boost. Both of these are not enabled by default. However, it doesn't have a USB port, likely due to the really affordable price of this router.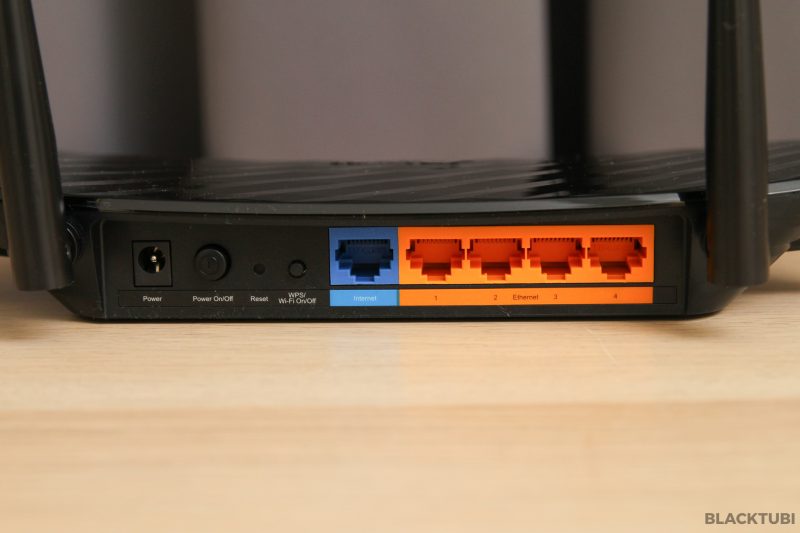 TP-Link Archer C6 comes with 4 Gigabit LAN ports and a Gigabit WAN port. We shall see what is the maximum speed this router can support with our WAN to LAN speedtest. For more detailed specs, you can refer to TP-Link website here.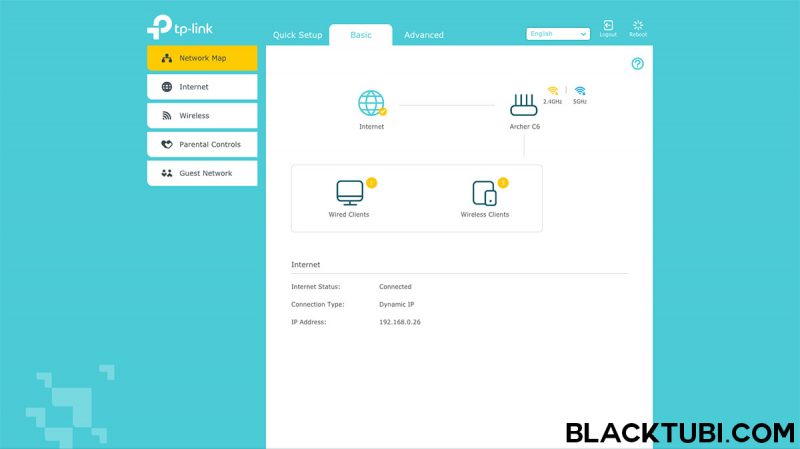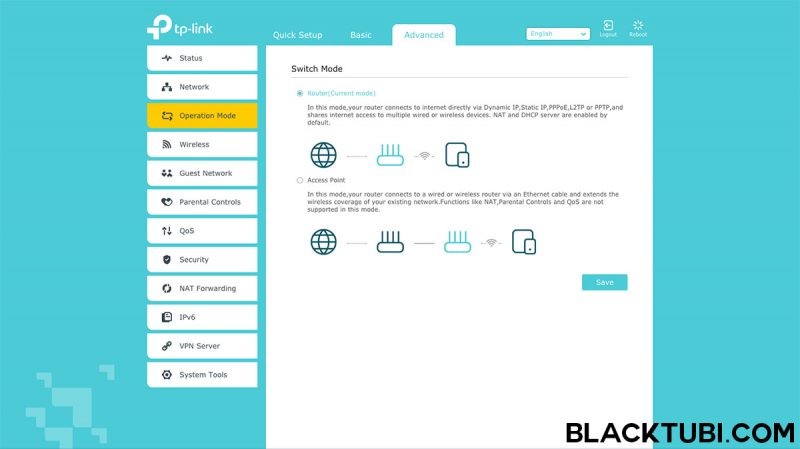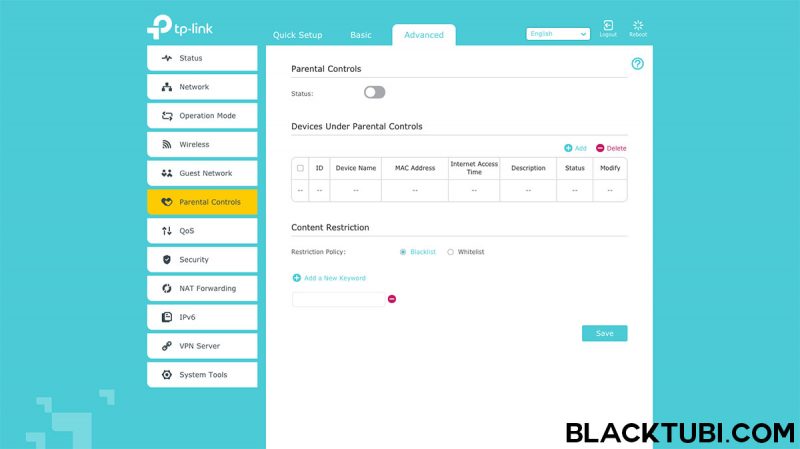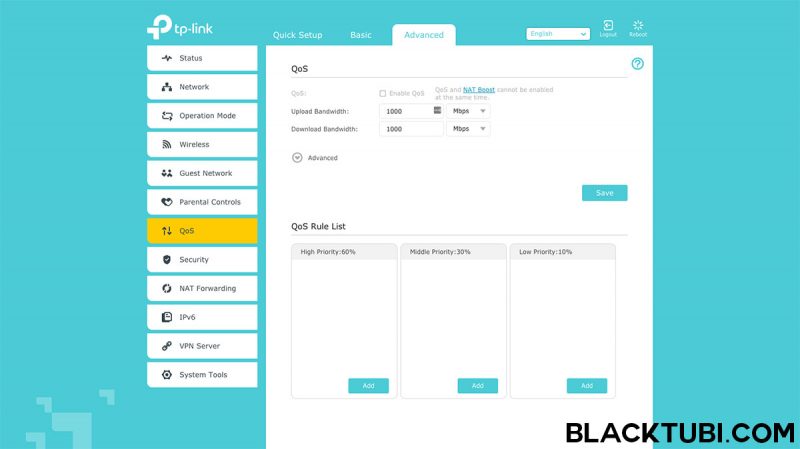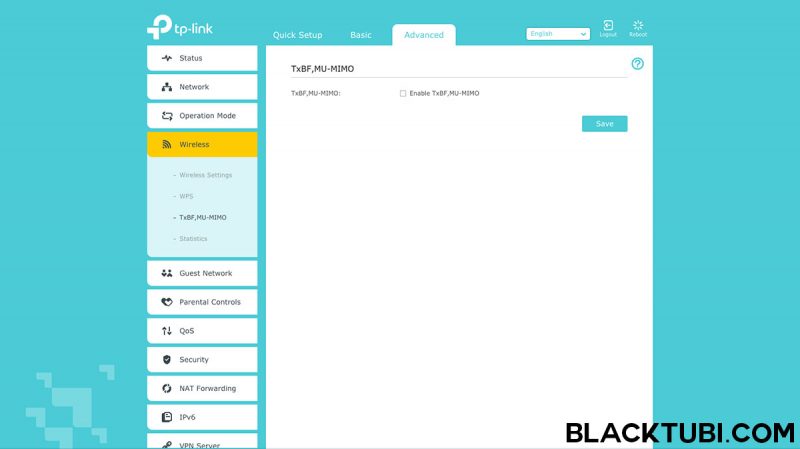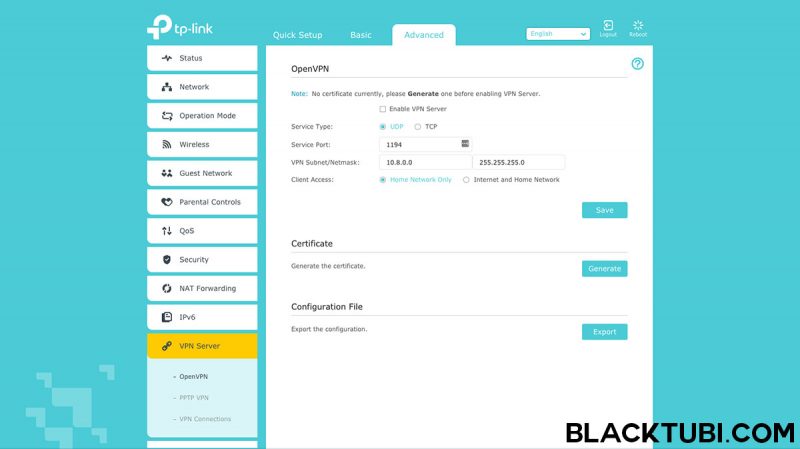 If you ever used any other TP-Link routers, you will feel familiar with the settings on the Archer C6. It is very easy to configure this router. The router support all major ISP in Malaysia and that include Unifi, Maxis, TIME and more. There is also the TP-Link Tether app which is available for both Android and iOS devices. The app allows you to manage and monitor your router using your smartphone. 
I am not expecting too much from a basic entry level router like this. The Archer C6 supports parental control which may be handy at times. You can select which device you wanted to restrict the timing and also block the user from accessing certain websites containing a keyword. It also has a VPN server and a basic priority based QoS feature. 
Setting up Archer C6 on Unifi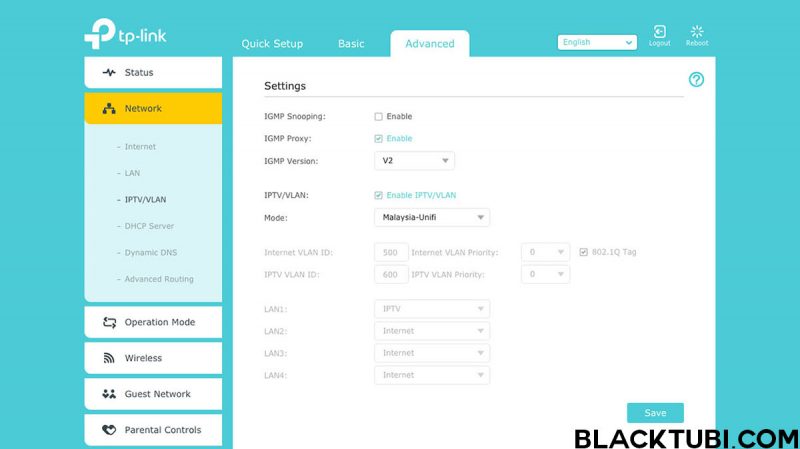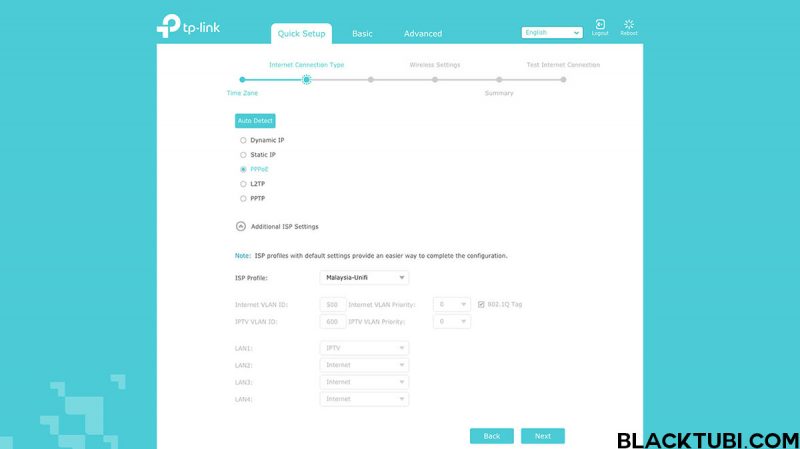 The Archer C6 is compatible with TM Unifi with HyppTV working on LAN 1. Please make sure you select the Unifi profile when setting up the router. For detailed setup guide, you can refer to my TP-Link Unifi setup guide here.
Having Gigabit Ethernet ports doesn't mean that the router is Gigabit Internet ready. We tested it in our test environment and performed a speedtest with an actual 1G Internet connection to see what is the maximum Internet speed the Archer C6 can support. 
We determined that this router peak at ~941Mbps, similar to all routers with Gigabit Ethernet WAN port. Thus, it will have no problem supporting TIME 1G or Unifi 800Mbps plan on wired LAN. But, you do need to enable "NAT Boost" option in the system parameters or the speed will be slower. This option is enabled by default.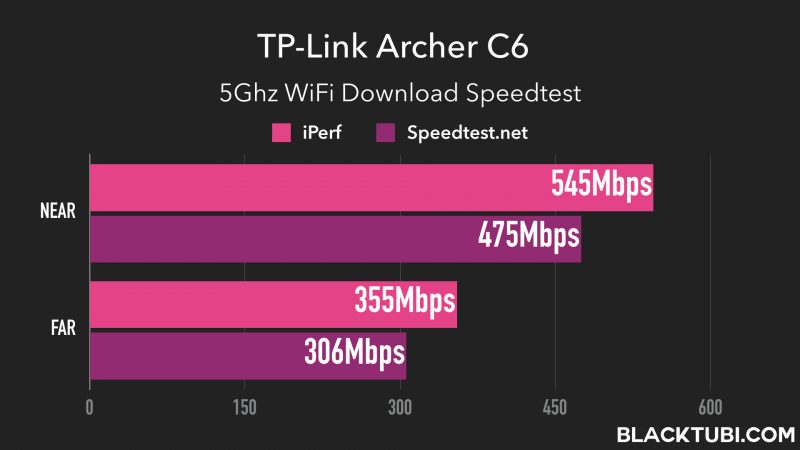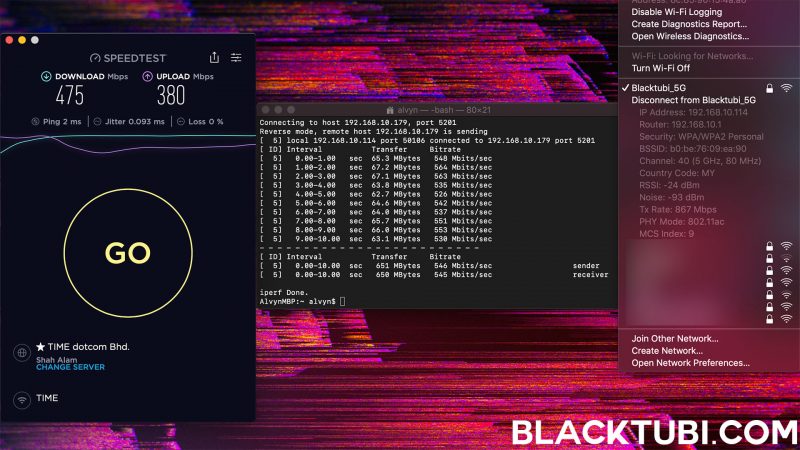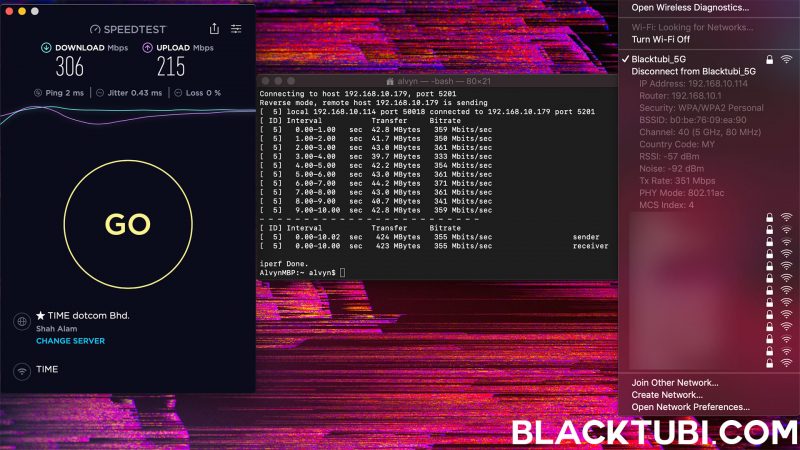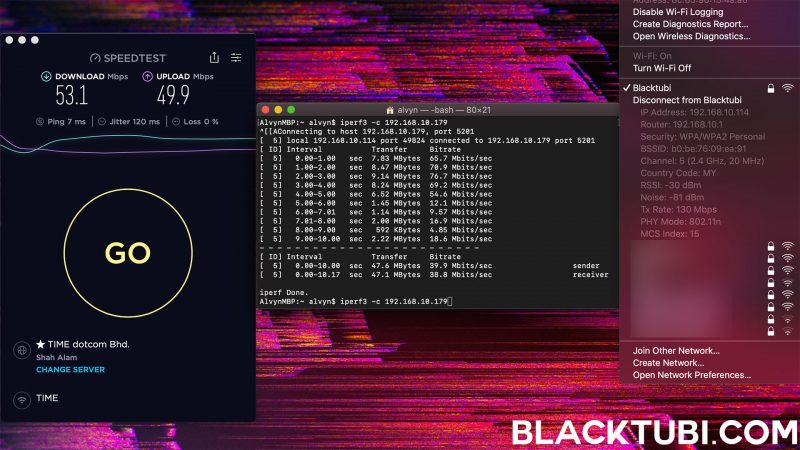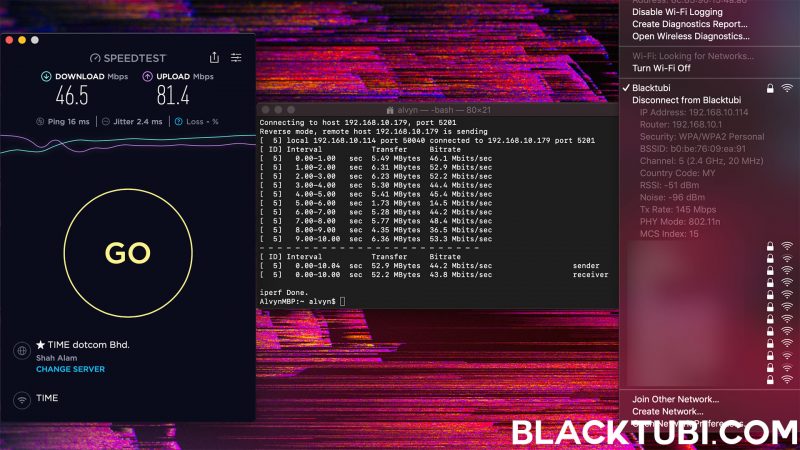 We want to know how good is the wireless ability of the Archer C6. So, we put it to test in my typical test environment to showcase real life performance. Behold, it is actually quite surprising from a cheap and affordable device like this. I will be testing it using iPerf on my laptop with an AC1200 built-in wireless card with another desktop acting as a server.  To increase the accuracy of the test, I will also run a speedtest with my 1G Internet connection.
On short range, I can reach a download speed 475Mbps consistently on speedtest.net. With my typical long range test at a distance of 7 meters and a concrete wall, I am still getting a decent download speed of 300Mbps. The wireless performance of the Archer C6 is really amazing. I am getting really good wireless speed and great wireless coverage.
The 2.4Ghz is not surprising considering how congested and crowded 2.4Ghz is these days. The speed is a lot slower. With that, you should always use 5Ghz whenever possible. All these tests are performed with MU-MIMO and txBF disabled as my laptop cannot benefit from it.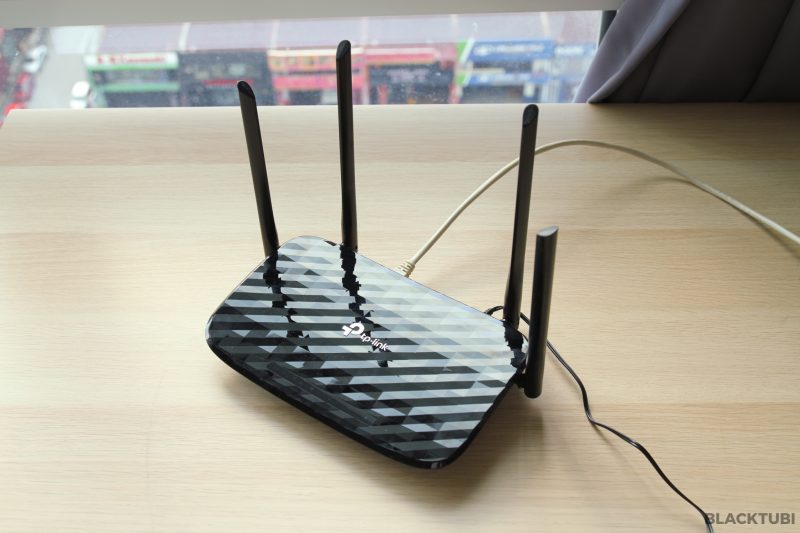 TP-Link Archer C6 is TP-Link contender to the affordable routers market. I would say TP-Link is doing it right. I am really impressed by the performance of the Archer C6. It performs really well despite being such an affordable router. The performance itself can easily surpass some mid range router. Well, there are compromise need to be made in order for it to be so cheap. For example, it lacks USB port and it doesn't come with that many features typical of a high end router. But, if you disregard those features, this is actually a decent well performing wireless router that get the job done.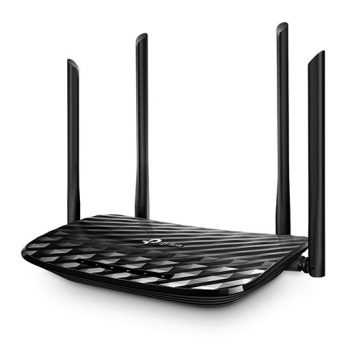 This router offers good value for money by delivering good wireless coverage and performance. 
Good WiFi Performance
Low price good value
All Gigabit ports
No USB port
Limited features