TP-Link Deco is pretty well known for one of the best mesh WiFi system around thanks to their ease of use and great performance. With mesh gaining more popularity, TP-Link decided to release an even more affordable version, Deco E4.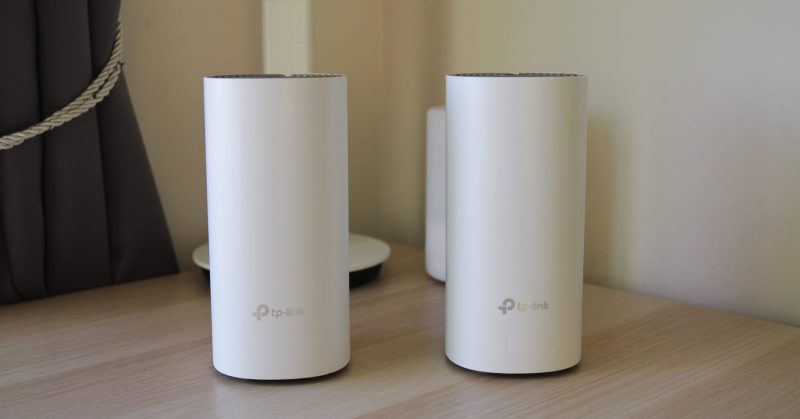 From the exterior, the Deco E4 is similar to the Deco M4 we reviewed previously. It comes with the exact design but the only difference will be the internal specs. TP-Link Deco E4 only comes with Fast Ethernet port which means a maximum speed of 100Mbps. However, the WiFi is still up to AC1200.
Despite having AC1200, the maximum WiFi speed you can get on the Deco E4 is only up to 100Mbps due to the limitation by the Ethernet port. So, I only recommend this model to those with a 100Mbps or slower Internet connection. 
Mesh WiFi isn't as confusing as it is, a mesh WiFi system works by replacing your existing router with a main unit connected to the modem. Then, it comes with multiple mesh nodes to form a mesh WiFi network where they all work together to expand the coverage.
A mesh WiFi network have many benefits such as better performance and reliability. Since speed is linked to WiFi coverage, having better coverage means better speed. Unlike WiFi repeaters where the WiFi name and IP range is different, mesh WiFi have the same configuration across the entire system. Coupled with fast roaming and AP steering, it makes the entire WiFi experience almost seamless to the user.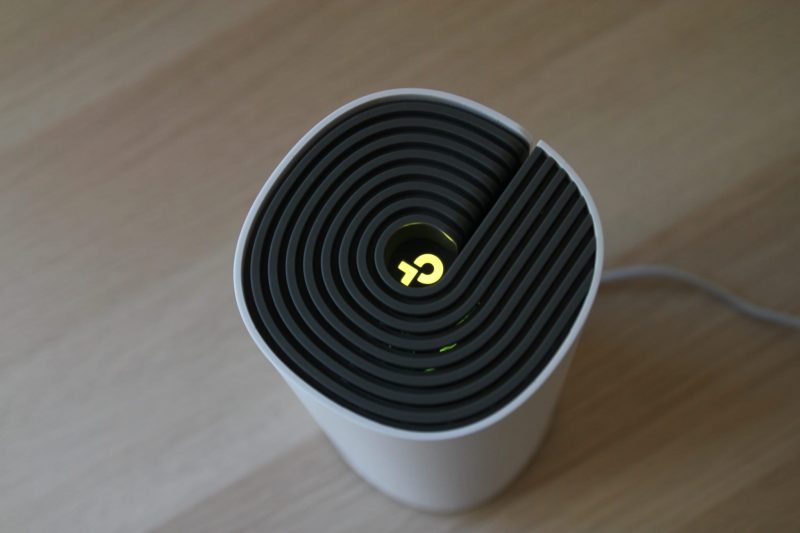 I reviewed the Deco M4 previously and I really liked how it looks. The Deco E4 looks exactly the same with the tall cylindrical design and having just a single multi-color LED for status indication. The LED can be turned off on the app and there is also a Night mode for the LED.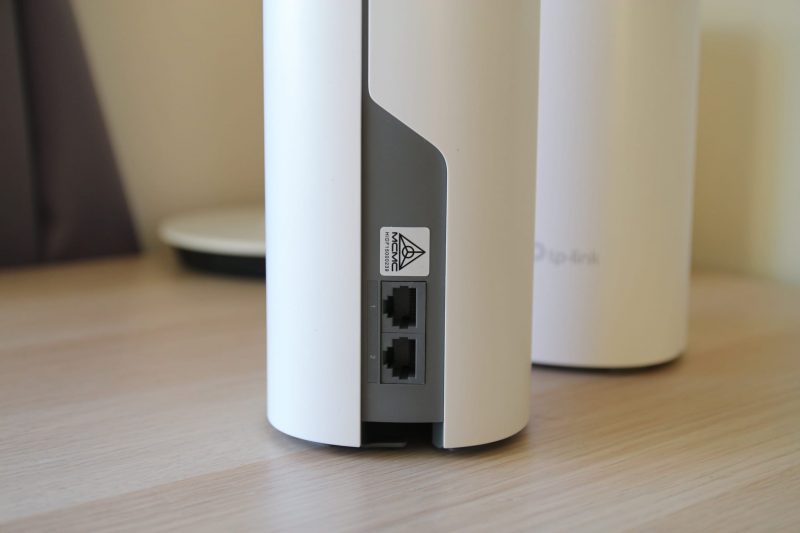 The ports condition on the Deco E4 is pretty minimal with just 2 Ethernet ports that can only reach up to 100Mbps. It is powered by a standard 12V power adapter typical on WiFi routers. TP-Link is only selling the 2 pack unit in Malaysia and both of the are exactly identical. You can use either one of the Deco E4 as the main unit.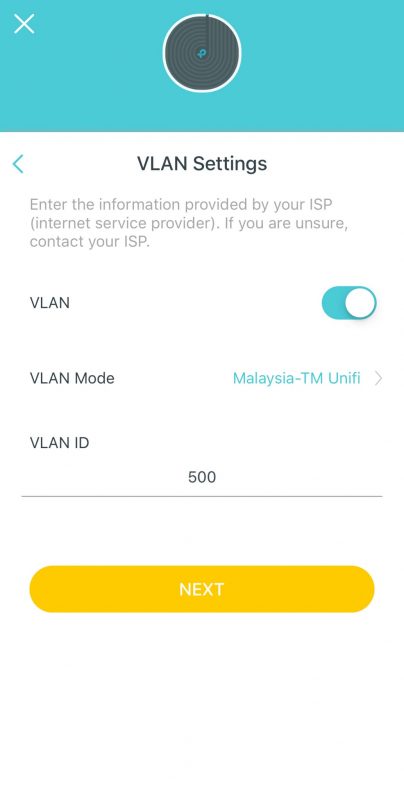 The setup process is really simple via TP-Link Deco app. You can refer to my article here on how to setup the Deco E4/M4 for Unifi. However, HyppTV is not supported yet and TP-Link said a firmware update is coming soon in the near future.
TP-Link Deco E4 also support Maxis Fibre and TIME. 
The only way to control the TP-Link Deco mesh WiFi system is using the TP-Link Deco app. All Deco devices are cloud connected to a TP-Link ID so you can manage your network even when you are not at home. The app works really well and we do not face any issues with it. You can see all connected devices and even down to their current speed.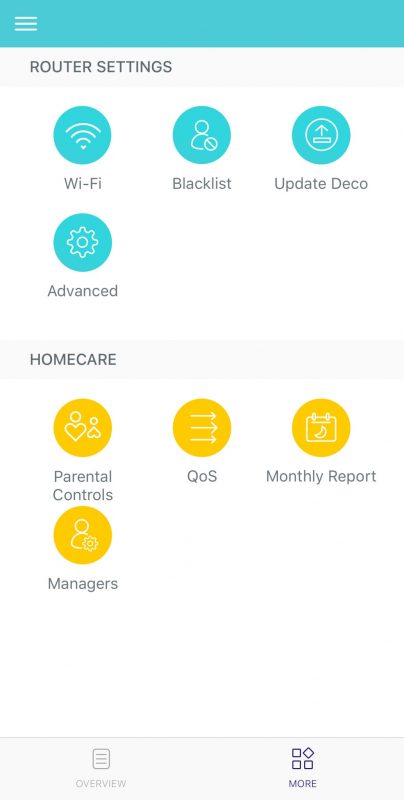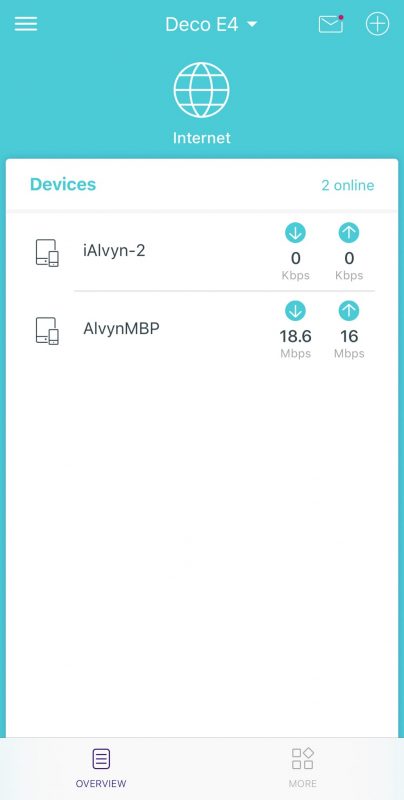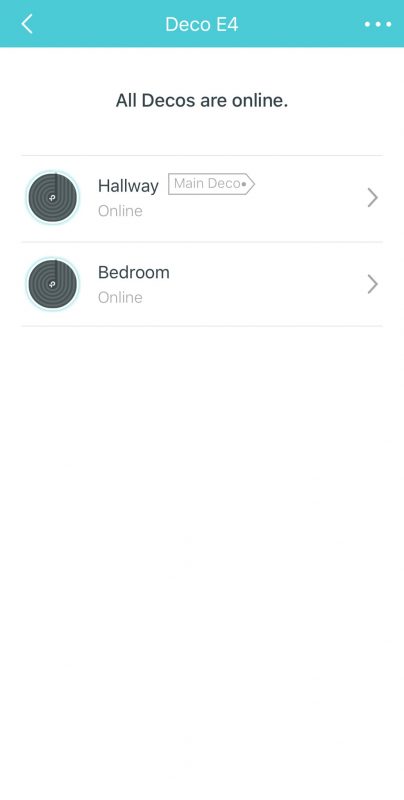 As for features, it is rather basic as the Deco E4 is an entry level model but it does come with some basic networking features such as port forwarding, DDNS,  DHCP address reservation. Apart from it, it also supports Guest WiFi and also Blacklisting. Something I wish TP-Link shows is the network map which can be really useful to the normal users.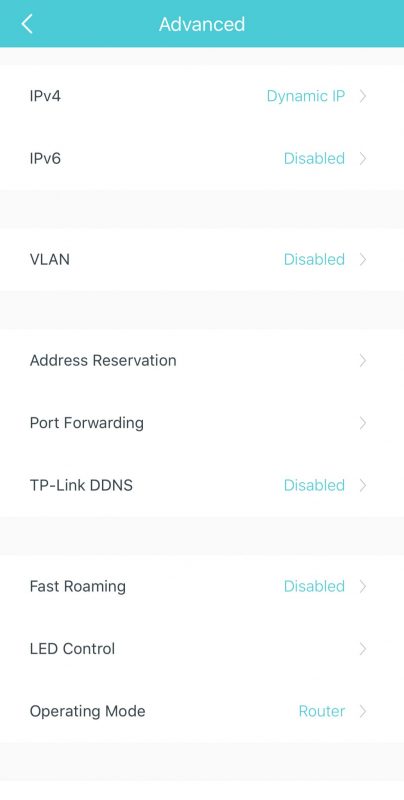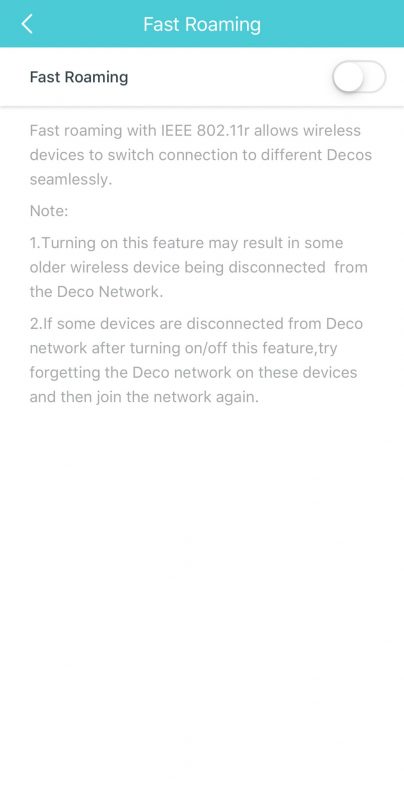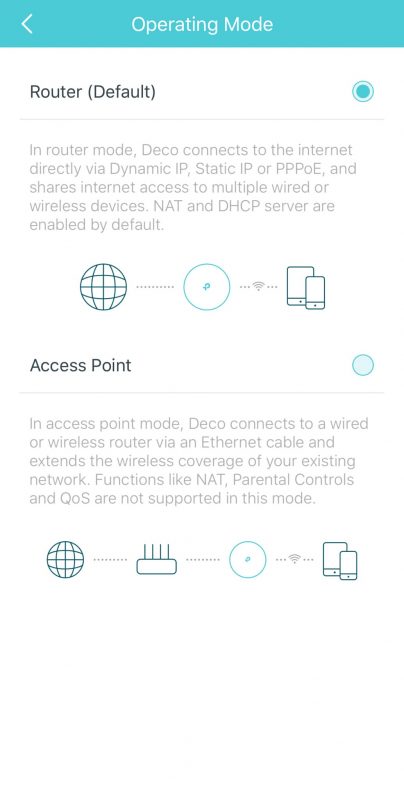 A feature worth mentioning will be the parental control as it provides a granular content filter to what your users can access. We can select what level of restriction for a user. However, unlike TP-Link's own Homecare parental control, it does not work on HTTPS encrypted website. There is also a basic QoS feature which let you to set which client to prioritize.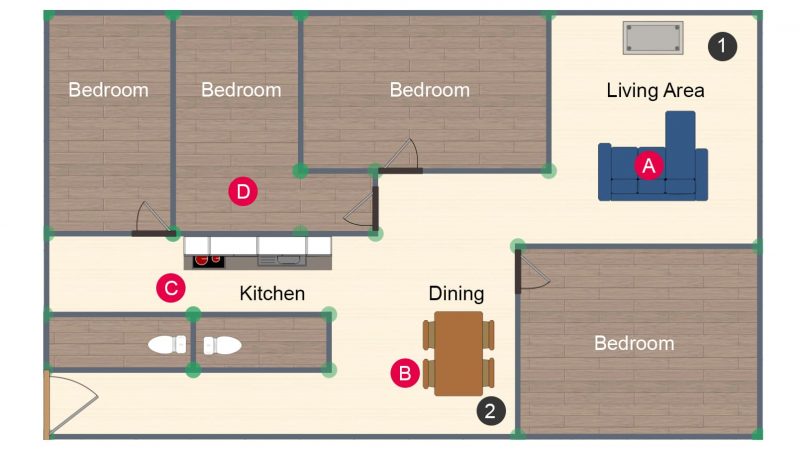 As expected from the Deco M4, the key focus will be on the coverage rather than speed since this is a Fast Ethernet device. I tested the WiFi speed around my apartment using the Speedtest.net app on my iPhone X which support Wireless AC1200.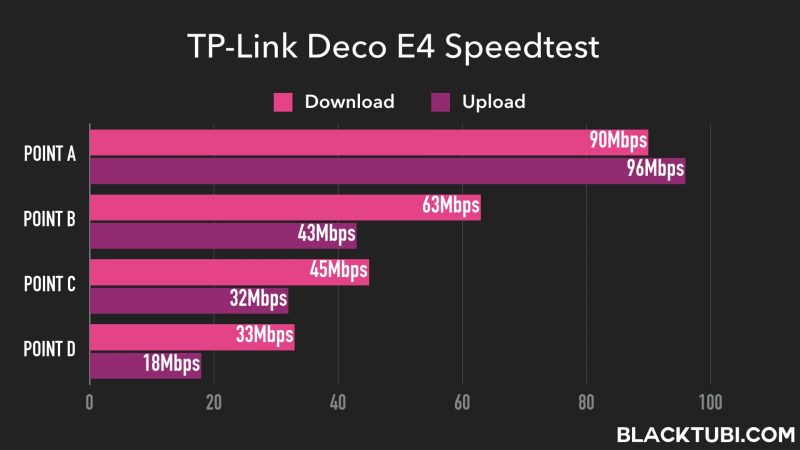 Unsurprisingly, the maximum speed is only up to 100Mbps which mean it is only suitable for users with internet speed up to 100Mbps. I think the Deco E4 is a good fit for VDSL or users that use a slower Internet plan and wish to have a mesh WiFi system for better coverage and WiFi experience.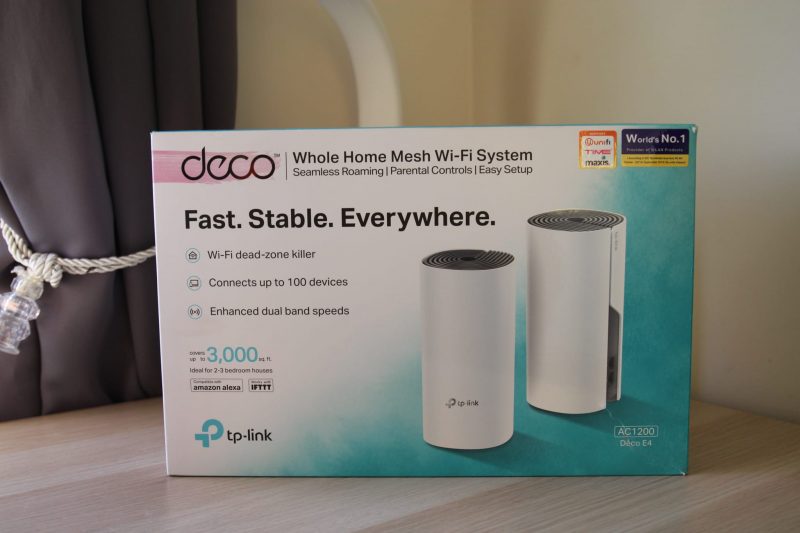 Like all TP-Link Deco series of product, the Deco E4 comes with good mesh experience. Being so affordable means that there are some compromises such as the Ethernet port being limited to 100Mbps. The cheaper price also resulted in slower WiFi performance as well.
The Deco M4 is only a little bit more expensive and Gigabit Ethernet will make sure your network is future proof. If you are fairly confident that 100Mbps is enough and you won't upgrade, maybe the Deco E4 is a good choice. 
But, there's one thing good with the Deco E4 as it works with all Deco devices. For example, the Deco M5 and this Deco M4 and can actually work together to form a mesh network. You can technically buy a more expensive Deco device as the main unit and use the cheaper E4 as the mesh nodes.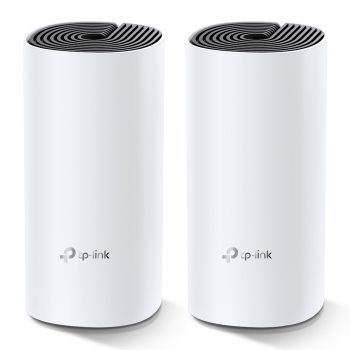 The affordable Deco E4 provides good WiFi coverage with compromise on Ethernet port.
Affordable price
Easy to setup