Back in the days when you are facing terrible WiFi connection, the common solution is to get a high power wireless router to boost the WiFi coverage. Fast forward to 2020, mesh WiFi systems is the golden standard for WiFi coverage and they offers performance unmatchable by any single router solution in the market.
TP-Link Deco M5 is one of the best mesh Wi-Fi systems you can get in Malaysia right now. In fact, TP-Link Deco mesh WiFI is the best selling router in Malaysia right now. The Deco M5 features Wireless AC1300 and a host of HomeCare parental control and antivirus features.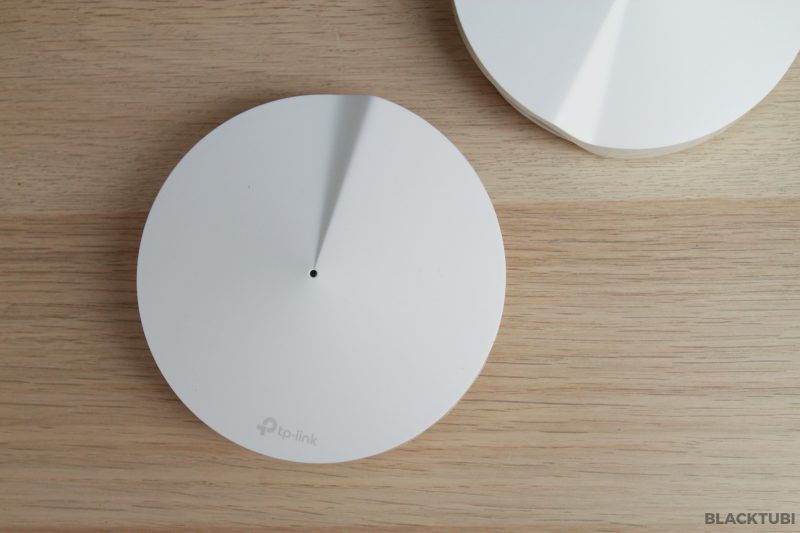 With internet connection getting faster, users demand for better WiFi speed. The solution is to add more Wireless access point in your home. But, installing an Ethernet cable requires wall hacking which is rather costly. So, this is where mesh WiFi come into play.
I've been testing the Deco M5 twin pack version which include the main router and a single expansion mesh node costing RM499. It works great in my 2400 sq ft double storey home providing WiFi coverage on every single corner of my house for smooth 4K streaming.
Unlike a conventional wireless router, a mesh WiFi system comes with multiple units working together to provide a stronger WiFi coverage. The Deco M5 twin pack I am reviewing today come with 2 units including the main mesh router and a single mesh node. 
TP-Link Deco M5 is fully capable of replacing the existing router provided by your ISP. For most people in Malaysia, this means you can ditch the old router and connect the main Deco M5 unit directly to the modem from Unifi or Maxis Fibre.
What about the remaining units you wonder? They are known as the mesh nodes and they wirelessly link with the main unit and then work together as a system to blanket your home with a strong and reliable WiFi connection. TP-Link says the Deco can support up to 100 devices and able to support up to 32 mesh nodes. If you need more WiFi coverage, you can simply buy more Deco units.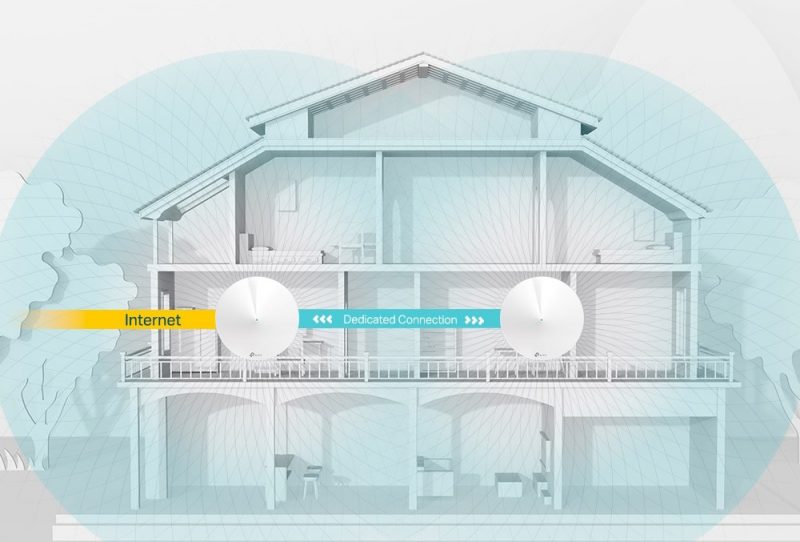 The beauty of TP-Link Deco mesh WiFi is how user friendly it is to use. There's just one WiFi name throughout the entire network which means I can walk around my entire home without my phone dropping the WiFi connection. 
What's unconventional is the design of the Deco M5. They do not have any visible antennas and this is done on purpose. TP-Link recommend to put the Deco M5 on a open area so they have the best signal to talk to each other, having a clean and pretty design is certainly helpful. Contrary to popular belief, antennas need not to be visible for strong coverage.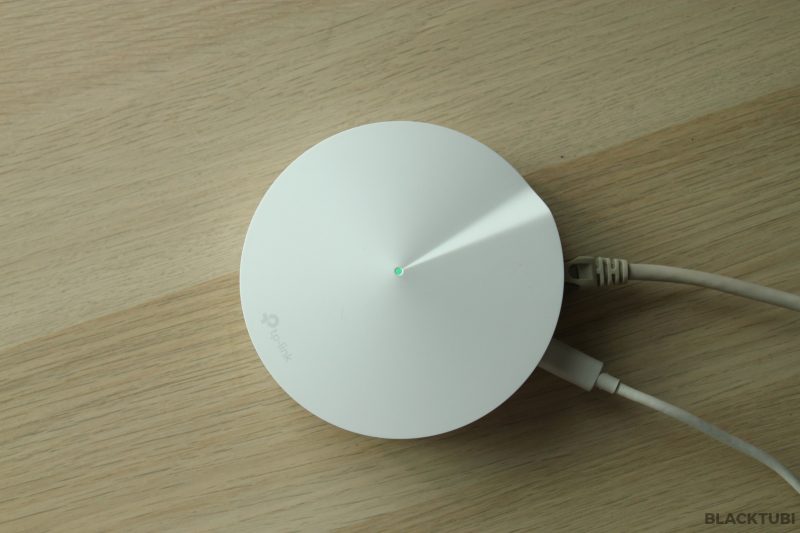 | | |
| --- | --- |
| 5Ghz WiFi | Wireless AC up to 867Mbps |
| 2.4Ghz WiFi | Wireless AC up to 400Mbps |
| Wireless Features | MU-MIMO, 802.11k/v/r fast roaming, band steering, AP steering |
| CPU | Qualcomm IPQ4019 Quad-Core CPU |
| RAM | 512MB |
For less than RM500, you get a pretty decent specs from TP-Link as well. It support Wireless AC with MU-MIMO feature and beamforming. Each unit of the Deco M5 is powered by a Qualcomm quad-core CPU with 512MB RAM. This put the ASUS ZenWiFi CT8 to shame with only 256MB RAM.
The ports situation is rather limited as there's only 2 ports on each unit. If you need more ports, you will have to purchase a separate Gigabit Ethernet switch.
TP-Link Deco M5 is managed by the TP-Link Deco app. The system is tied to a TP-Link cloud ID so it can be managed as long as you have an Internet connection. The Deco M5 also functions as a wireless router and you can connect it directly to the modem provided by your ISP.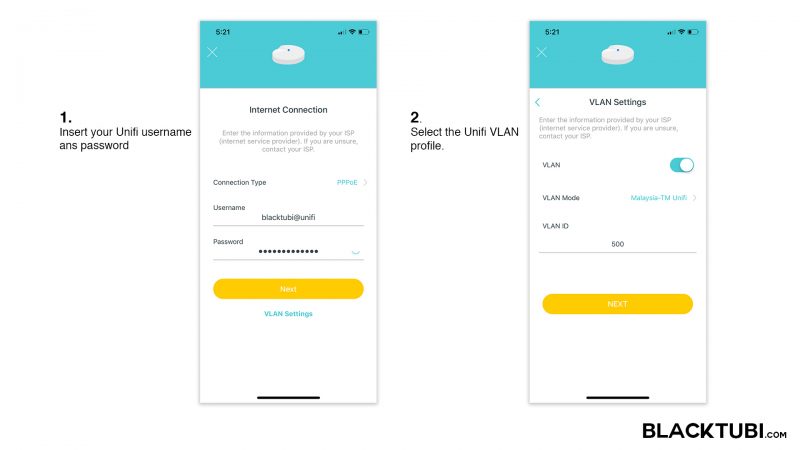 The setup process is really simple and it didn't take us more than 10 minutes to get it up and running. Our tip is to only turn on the main unit and make sure it is functioning. Once the main unit is up and running, turn on all the other remaining units and link it to the main unit using the Deco app.
TP-Link Deco M5 is also fully compatible with Unifi with Unifi TV support. Remember to select the VLAN option and choose the TM Unifi profile for the Internet to work. If you need to watch Unifi TV, enable the IPTV option in the advanced settings and choose the TM Unifi profile. The Unifi TV box must be connected to the main Deco unit.
Add Your Heading Text Here
The Deco app is also one of the strengths of TP-Link Deco mesh WiFI system. It comes with a built-in Speedtest feature which let you to test the actual Internet speed. The home screen also show you all the connected devices together with their current Internet speed.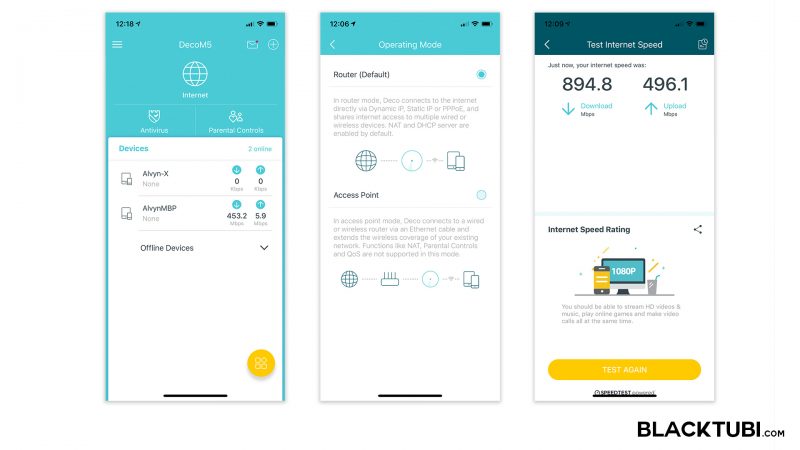 The app functions really well and is very simple to use. It can show you all the connected devices and what is their current Internet speed. There's also a built-in speedtest tool to check your Internet speed directly from the Deco app. 
TP-Link Homecare Antivirus
There's also a built-in HomeCare Antivirus feature on the Deco M5. The Antivirus engine is powered by TrendMicro and it is designed to block malware and virus infected apps and services from your network. It is disabled by default and we recommend enabling it.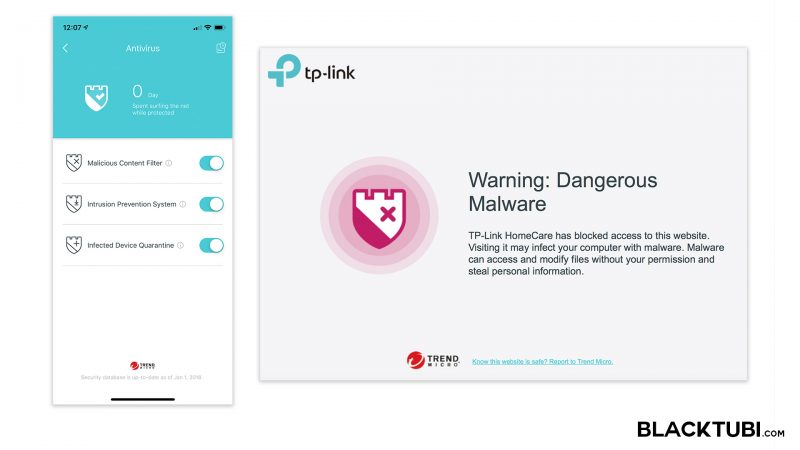 The feature works really well with the virus database constantly updated by TrendMicro. We tested it with a known virus infected website and found that the website is successfully blocked by the Antivirus system. We are also shown a warning telling us that the virus is blocked and HomeCare is working as intended. 
HomeCare Parental Control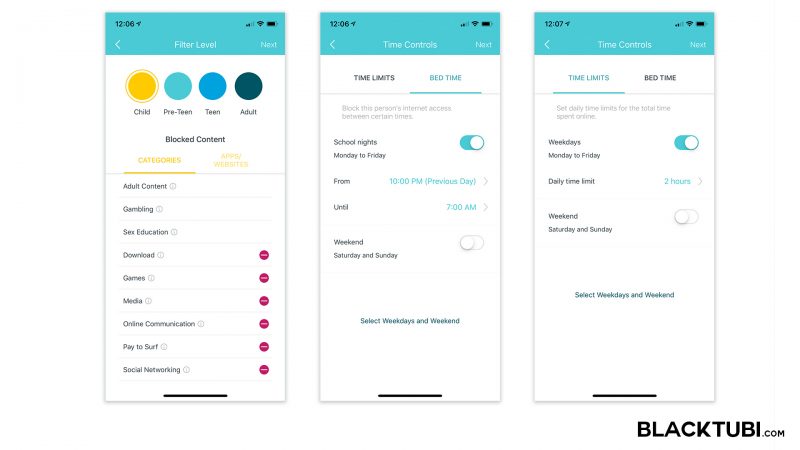 TP-Link Deco M5 also comes with a parental control function with the ability to block websites based on categories for selected users. There's also an option to configure daily usage time limits and internet blocking d
Our home office comes with a really weird layout that one of the rooms at the end of the unit always struggle getting a stable WiFi connection from the router which is placed at the living room. We swapped the previous router to the Deco M5 mesh wireless system and immediately noticed a great improvement. We also tested the WiFi speed at multiple locations in the unit.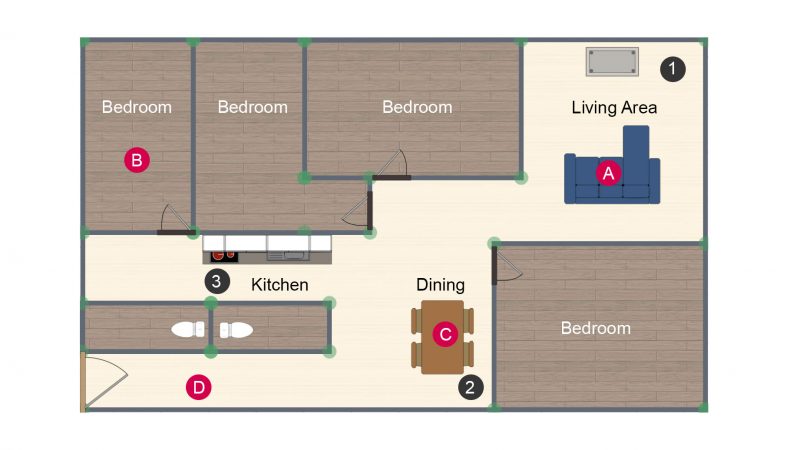 The WiFi performance is significantly enhanced when the mesh WiFi system is installed with 5Ghz WiFi coverage at almost every single point of the house. With fast roaming enabled, our iPhones area always connected to the WiFi even though we are working around the unit. Our phones are able to quickly switch network without even dropping our VOIP calls.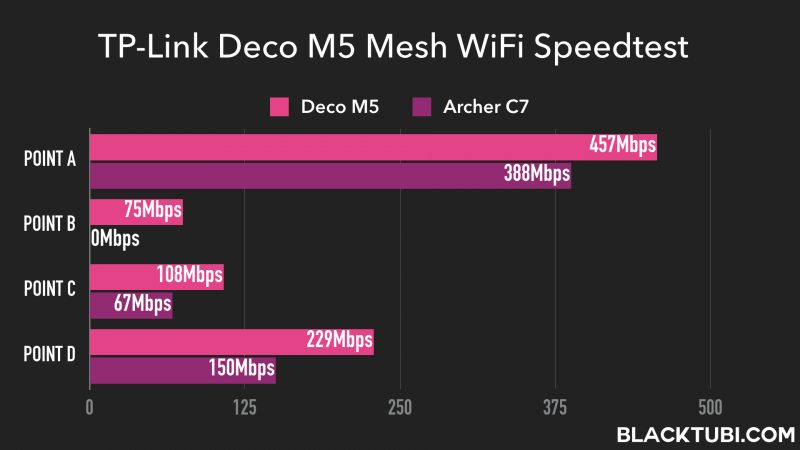 We compared the performance against the Archer A7 we used previously and immediately we notice a huge improvement. The Deco M5 performs faster at every location of test. Not to mention that our signal issue at the last room is completely resolved with the addition of the Deco M5 mesh WiFi system.
Seamless WiFi Roaming and Steering
There's also a fast roaming option which is disabled by default in the Deco app. TP-Link says all their Deco mesh wireless system support the 802.11r fast roaming feature which will greatly enhance the roaming performance for supported devices. 
We enabled it and it greatly improved the performance of our system and our devices can roam to another Deco mesh node in a much lower latency without noticeable drops.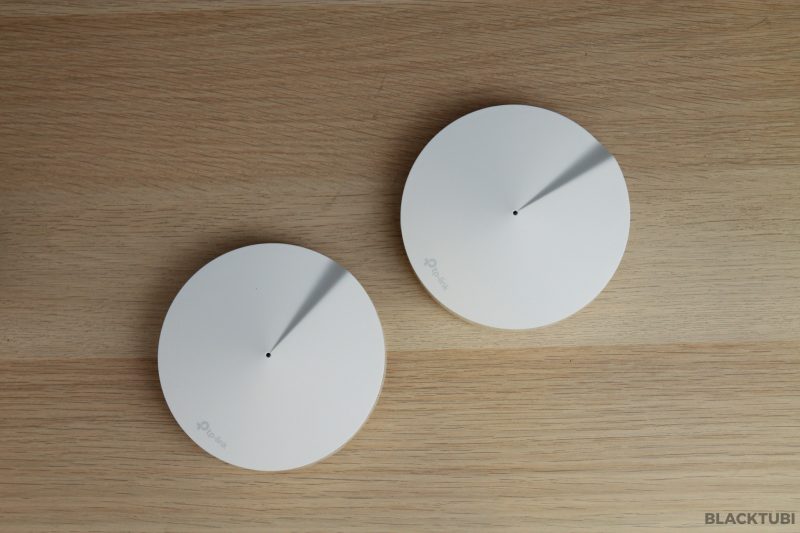 TP-Link Deco M5 is a great and rather affordable mesh WiFi system you can buy today. It offers really good performance enabled by TP-Link adaptive routing technology. With that, the WiFi connection is really seamless and offers a really smooth almost unnoticeable transition when steering to other access points. The easy to setup process and Deco app is the cherry on top.
You can view my review of other TP-Link Deco mesh WiFi systems here. 
Unifi and HyppTV support
Easy to setup process
HomeCare Antivirus
Seamless roaming