TP-Link Deco P7 is something really interesting from TP-Link.  Unlike the others TP-Link Deco mesh wireless system that I reviewed, the Deco P7 is slightly different. It tries to combine powerline and Mesh Wireless into a unique product which looks really promising. TP-Link is selling the 2 unit pack in Malaysia and it is possible to buy another 2 pack to make it a 4 unit mesh system.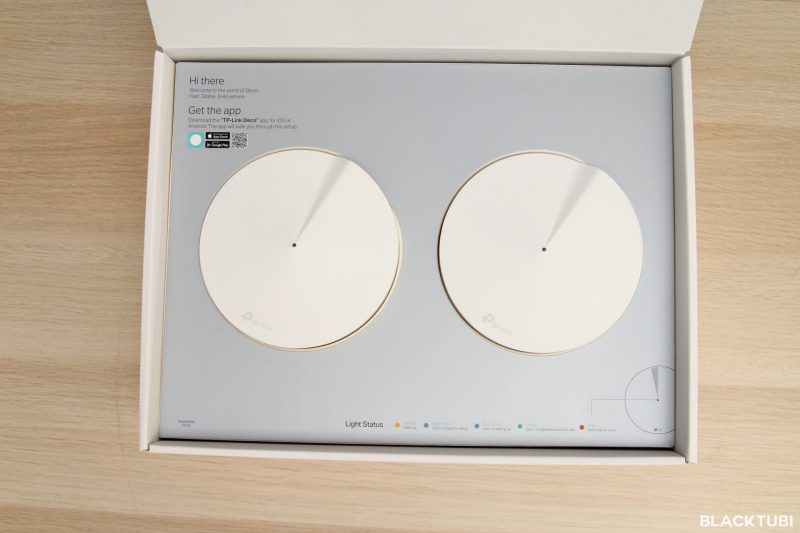 TP-Link Deco P7 is very similar to the same as the Deco M5 in terms of WiFi specs. It features an AC1200 dual band setup. But, what make it different is the addition of powerline ability. The Deco P7 is able to use powerline as the backhaul of the mesh wireless network for even better performance. It is a smart one too, it can combine the bandwidth of the powerline and wireless backhaul and can automatically select whichever is the best to use. 
The question is, does it really work?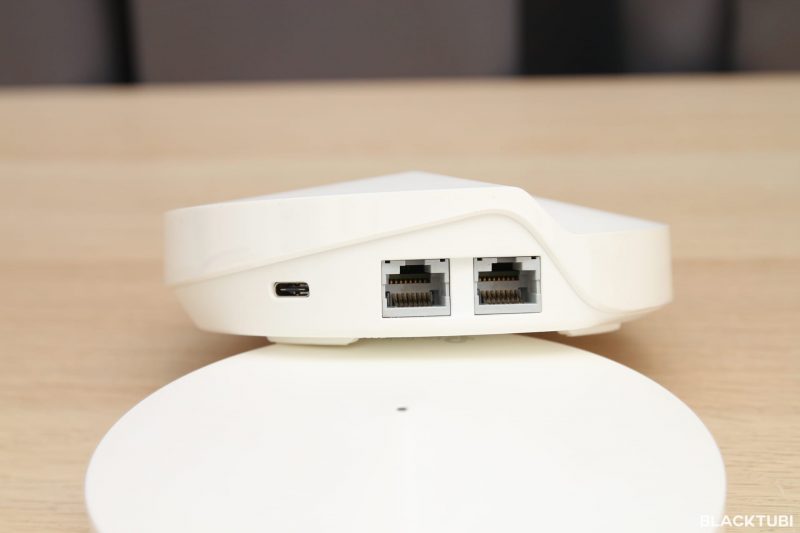 If you ever used a powerline adapter before, you know there will be an adapter that will be plugged directly to the wall. On the Deco P7, the powerline adapter is actually the power adapter. There is a small indicator on the power adapter that indicates whether the powerline network is in use. It is a neat all in one design where everything is nicely integrated and the powerline adapter is connected to the Deco P7 unit with just a single USB-C cable.
As for specs, the Deco P7 features AC1200 dual band wireless connection. It is powered by the same Quad-core Qualcomm based processer in the M5 and M9 Plus. The powerline specs is up to AV600. I hope TP-Link will release an AV1200 version in the future for even better performance. 
The benefit of such a powerline and wireless backhaul hybrid is unlike typical mesh wireless kit where you will need at least decent Wireless link between the mesh WiFi kit. The Deco P7 can still connect to each other even when the wireless signal is really weak thanks to the powerline backhaul.
There will be the question on whether to get a mesh wireless system or an expensive router. Well, I think mesh wireless is the future and it is the best way to achieve good wireless speed throughout the home.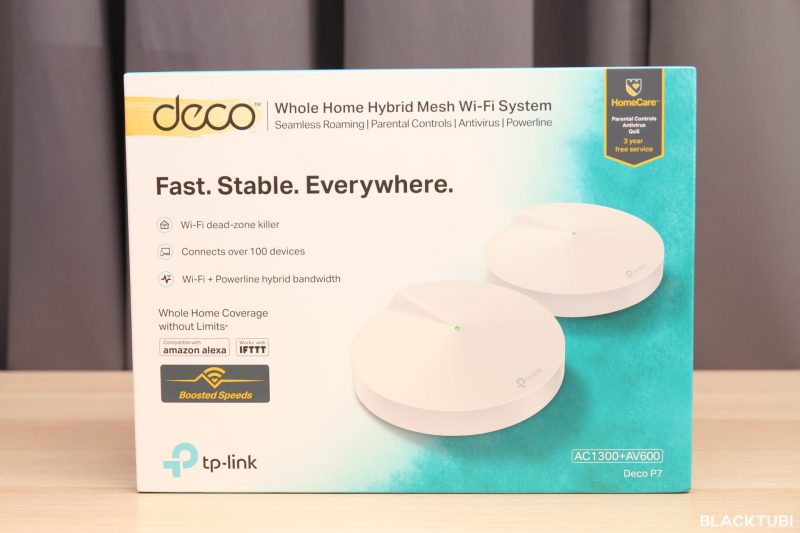 TP-Link hides all the technical details from the user and make everything really simple to use. We just connect all the Deco P7 to the included power adapter and set them up as usual using the Deco app. Then, we just place it where ever we need better signal coverage and the Deco P7 will automatically optimize the connection.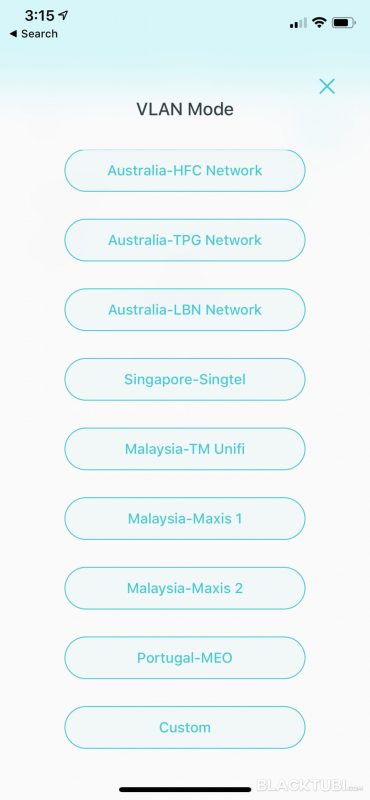 The setup process is really simple and TP-Link Deco series of product can only be managed using TP-Link Deco app. The app works really well and we can setup them in less than 10 minutes. I will even go to the length and say TP-Link Deco series of product is the easiest to setup mesh WiFi system in the market now. It is compatible with Unifi but it does not support HyppTV currently.
TP-Link Deco app offers quite a decent amount of features and options. All Deco systems are cloud connected and tied to your TP-Link ID so they can be managed remotely by default. There are also a lot of flexibility in the system as they can run in access point mesh mode and also support Ethernet backhaul.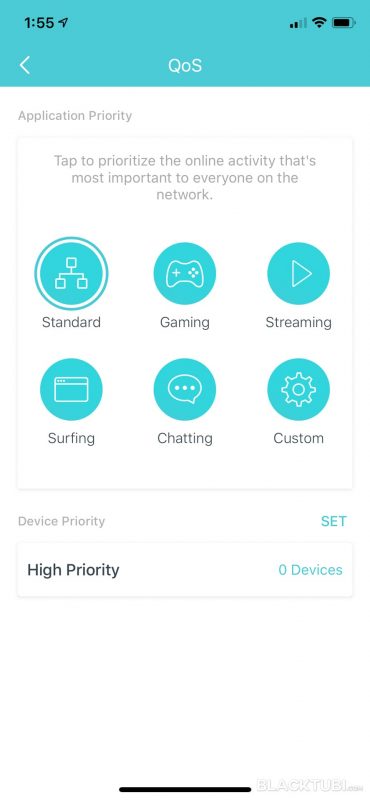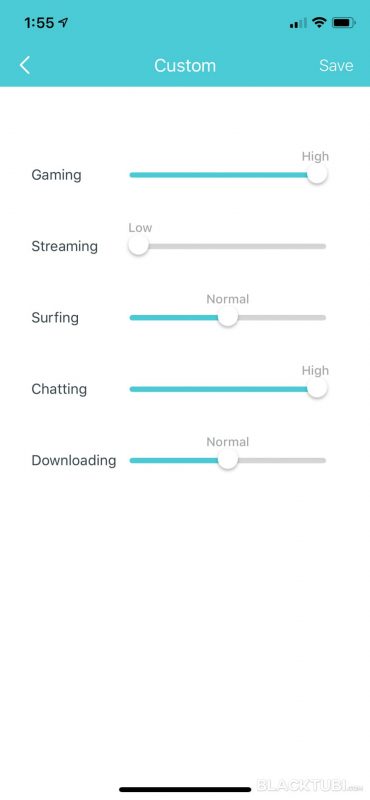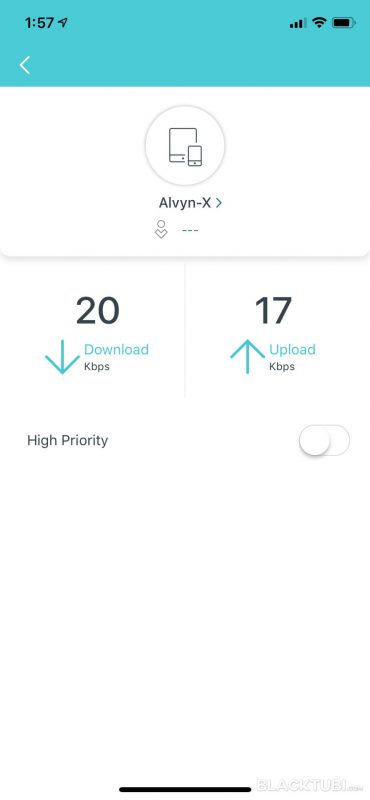 We recommend enabling the fast roaming feature as it increases the performance even further but some older devices may not be compatible with it. The Deco P7 also supports the Homecare QoS system which let you select which service and device to prioritize. There are various profiles to choose from.
As for features, it is on par with the Deco M5 and Deco M9 Plus. It has the Homecare Antivirus which is powered by TrendMicro. We tested it and it does help to prevent users from accessing a malware infected website.
TP-Link Deco P7 also supports the Homecare parental control which have a lot of flexibilities. It features granular control over the level of internet filtration based on a preset criteria. The internet access time can be controlled as well.
My only complaint with the app is the lack of information provided. You cannot check the connection quality and you won't even know which Deco your devices is connected to. But, we got to admit TP-Link mesh technology works really well and I guess TP-Link prefer more simplicity to the user.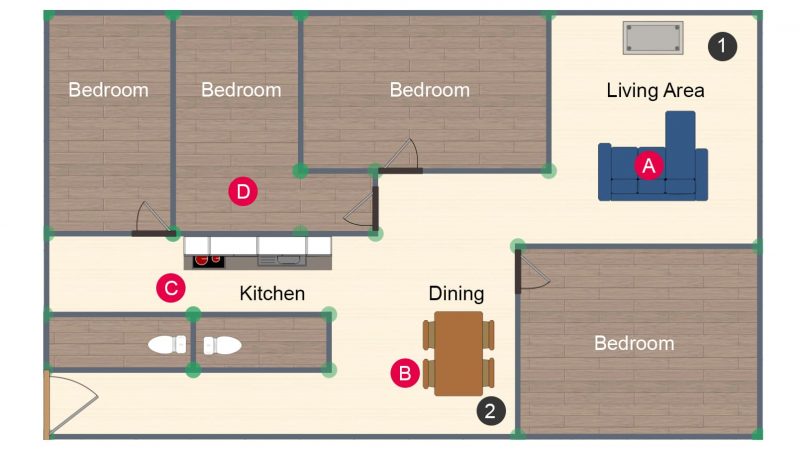 TP-Link does a really good job of fine tuning the Deco P7. It is a very refined product and it works really well. The speed is great and you just don't realize that you are using a mesh WiFi system because it works so well. We do not face roaming issues or disconnection and the performance is always consistent. 
I can walk around my entire apartment and my phone just switches to different Deco nodes quickly without dropping. I kind of wish TP-Link provide a bit more information in the Deco app as I can't even check the powerline connectivity speed currently.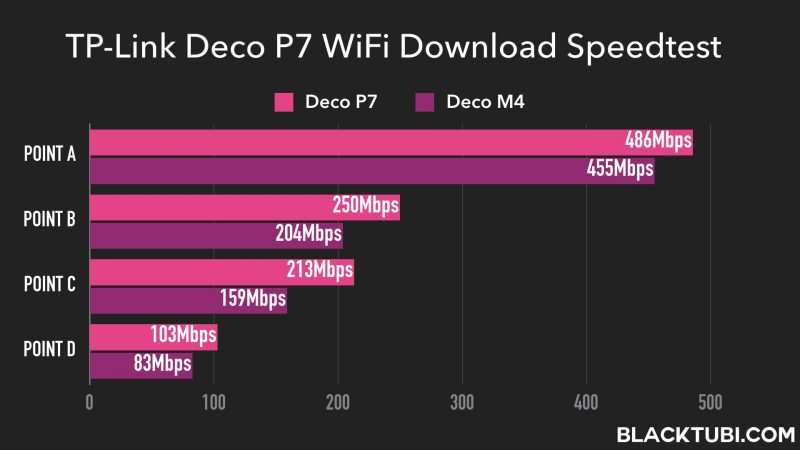 As for performance in raw figures, they are pretty decent. We are comfortably getting around 450Mbps from the main Deco P7 unit when tested on my iPhone X which supports AC1200. The satellite units or we call it mesh nodes are performing pretty decently as well.
One thing I have to say, the Deco P7 will not be faster than the Deco M9 Plus as it is designed for a different purpose. The whole point of the Deco P7 is for users who wish to expand their Wi-Fi coverage with mesh Wi-Fi system but using powerline for backhaul. That's why it is such a unique product as I have seen cases where wireless backhaul will not perform well in some cases.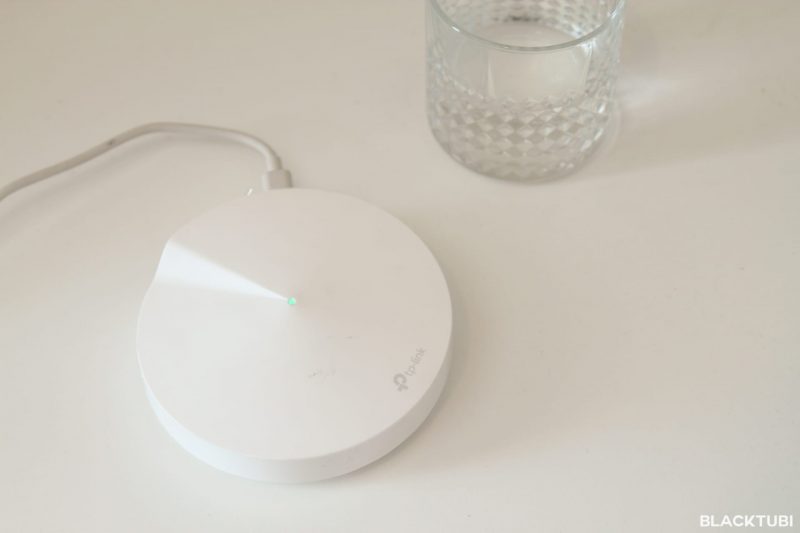 TP-Link Deco P7 is a great mesh WiFi product. The hybrid powerline and wireless backhaul is very refined and it works really well. I would rather prefer decent WiFi speed in my entire home rather than just good WiFi speed when I am near the router but poor WiFi everywhere else. The Deco P7 is also very simple to setup and I got no complaint regarding the TP-Link Deco app.  I really like this hybrid concept and hopefully there will be more models based on such concept in the future.
I would recommend the Deco P7 for users who stay in a house with really thick walls where normal mesh wireless solution does not work well. The powerline ability of the Deco P7 can mitigate this issue. Even comparing to the Deco M5, the powerline ability is proven to be able to work well in location where normal mesh Wireless backhaul cannot reach.
You can read my review of the Deco M5, Deco M4 and Deco M9 Plus as well.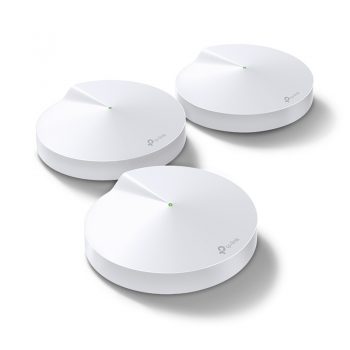 TP-Link Deco P7 is a Mesh WiFi system with powerline backhaul. It works really well like all Deco systems. 
Hybrid powerline + wireless backhaul
User friendly app design
Works really well
Only 2 ports
Lack of information provided