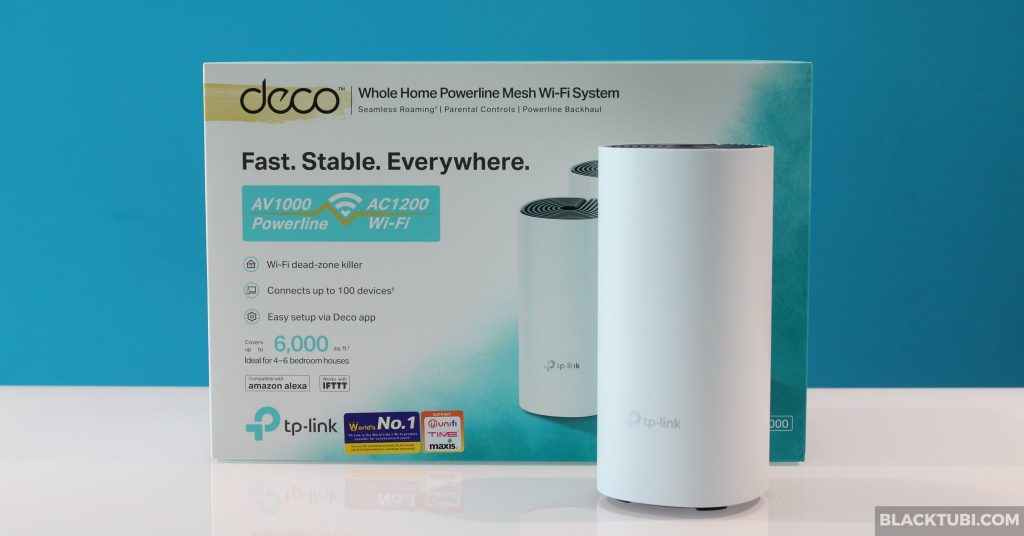 TP-Link Deco mesh wireless system is one of the best mesh wireless system in the market with really good performance and being really easy to setup. It provides a whole home WiFi coverage with just one WiFi name coupled with TP-Link class-leading fast roaming technology.
TP-Link recently launched the Deco P9 AC1200 + AV1000 mesh WiFi system with a twist to how mesh wireless system works. Like a typical  mesh wireless system, it uses wireless connectivity for the backhaul of the mesh WiFi network. TP-Link added AV1000 powerline connectivity to further enhance the backhaul performance and versatility for the mesh wireless system.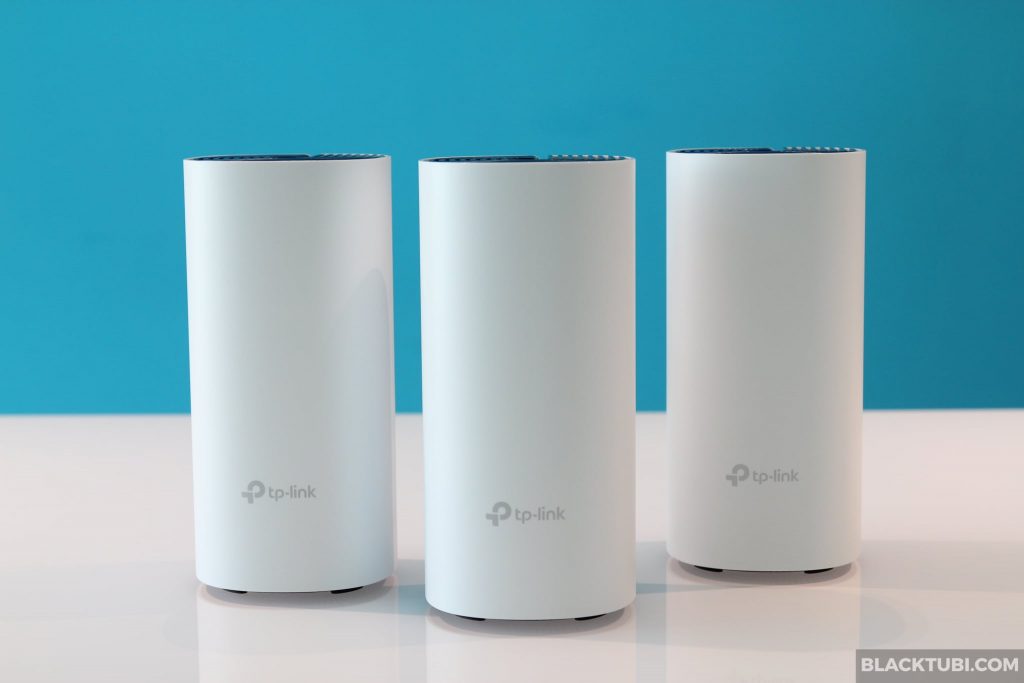 I've been testing the RM899 Deco P9 (3 pack) mesh wireless system which include one main unit which function as the router and 2 mesh points. TP-Link says this is good for homes up to 6,000 square feet and 100 connected devices. A more affordable RM699 twin pack option is also available from TP-Link.
Easy setup with TP-Link Deco app

Seamless powerline integration
Faster than TP-Link Deco M5
Only 1 Ethernet LAN port on the main router
No HomeCare feature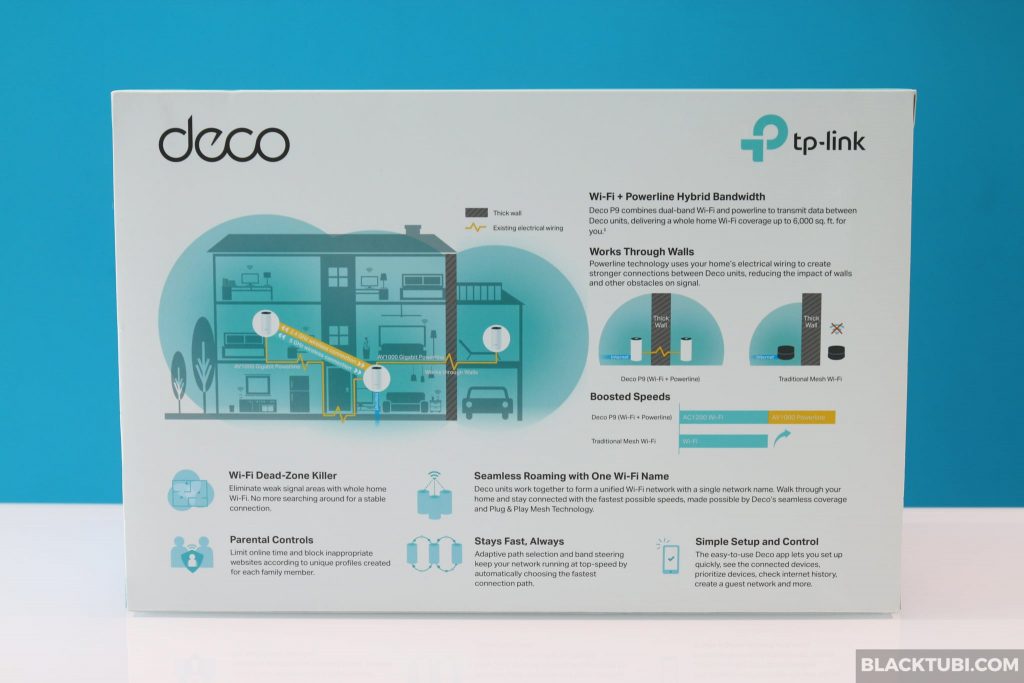 There are many reasons for adding powerline backhaul to a mesh WiFi system. Under optimal conditions, a powerline network have a lower latency compared to wireless backhaul. This will result in a smoother connection and lower pings crucial for gaming. TP-Link also combined the wireless and powerline backhaul resulting in a faster total bandwidth.
With a typical mesh WiFi system, you must ensure at least decent coverage between the nodes for optimal performance. The Deco P9 overcome this limitation as powerline backhaul can function through many walls without wireless connectivity. In fact, the Deco P9 mesh wireless system can even work when 2 nodes have totally no wireless link as long as they can be detected using Powerline.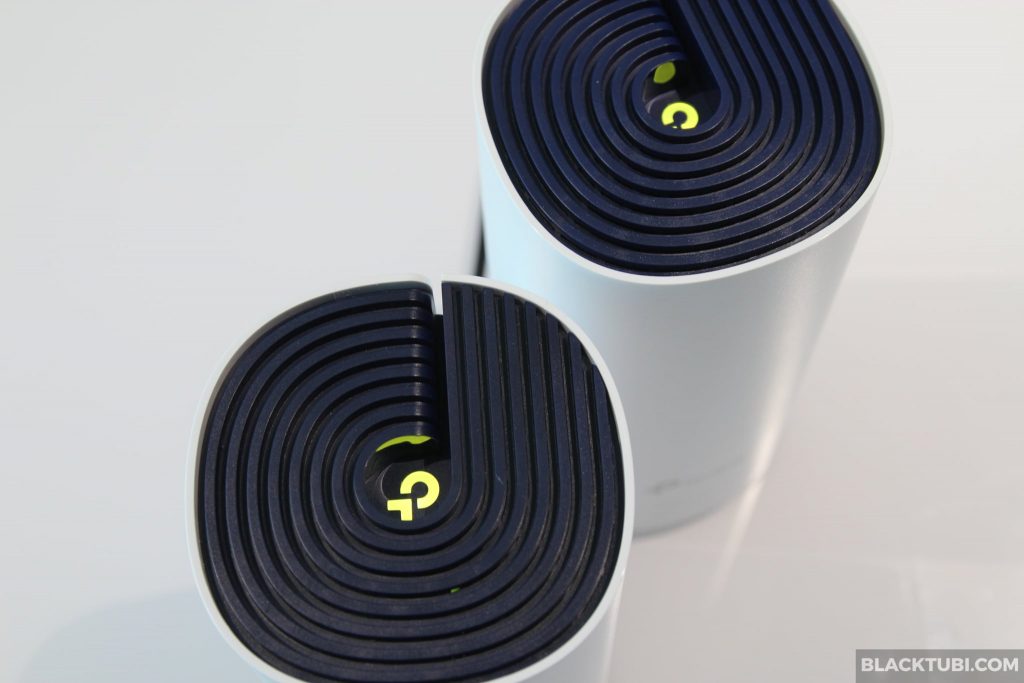 But, powerline is not perfect as it is subjected to interference and noise. Powerline network will struggle on some homes with 3 phase power supply resulting in slower performance. There is a workaround which is to use the Deco P9 on power outlets with the same phase. The phase of a power socket can be known by checking the power schematics of your home.
The design of the Deco P9 is similar to TP-Link Deco M4 . There is only a single multi-colored LED indicator is situated on top of the device and it can be disabled in the Deco app. It is useful if you place your Deco in your bedroom so the light will not be disturbing.  There are only 2 Gigabit Ethernet ports on each device.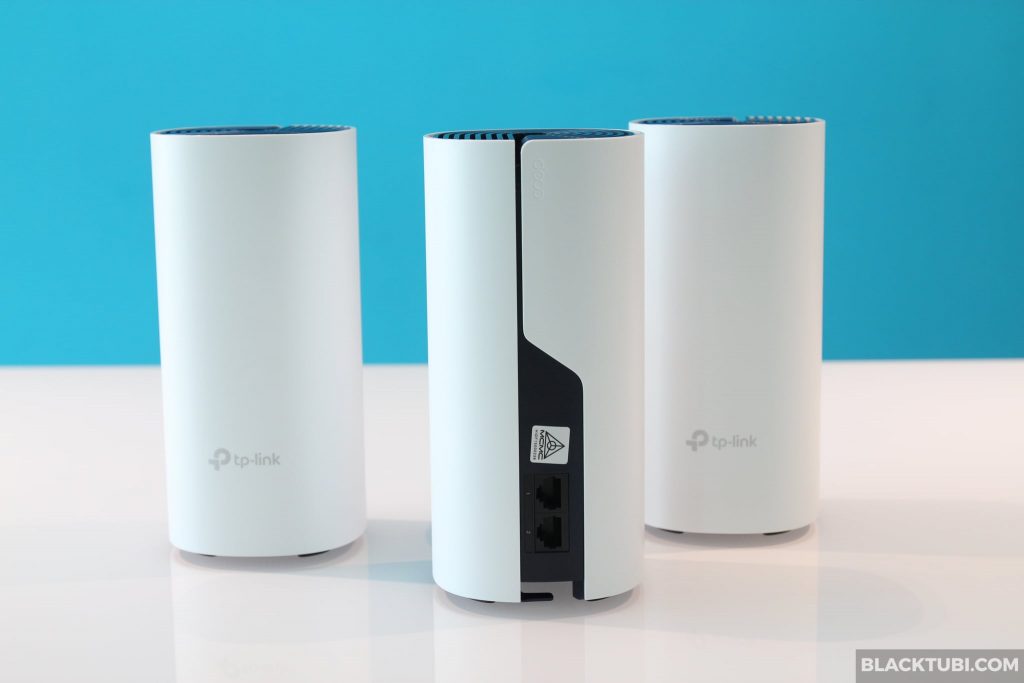 TP-Link Deco P9 comes with dual-band wireless AC1200, similar to the Deco M4. The system supports 802.11r fast roaming technology which lets your devices to seamlessly roam between the access points in the mesh wireless system. It also supports MU-MIMO and bandsteering.
| | |
| --- | --- |
| Wireless 2.4Ghz | Wireless AC up to 300Mbps (40Mhz 2X2) |
| Wireless 5Ghz | Wireless AC up to 867Mbps (80Mhz 2X2) |
| WiFi Features | MU-MIMO, Beamforming, Fast Roaming |
| CPU | Qualcomm quad-core QCA9563 CPU |
| RAM | 128MB |
| Ports | 1x Gigabit WAN port + 1x Gigabit LAN port |
The Deco P9 comes with an AV1200 powerline backhaul. There's no separate powerline adapter as everything is integrated into a single unit. You can view the full specs of TP-Link Deco P9 on TP-Link website.
The setup process of the Deco P9 is very simple with just the TP-Link Deco app. Unlike a conventional wireless router, the Deco mesh wireless system is linked to TP-Link cloud using a TP-Link ID. You can only use the Deco app to setup the mesh wireless system.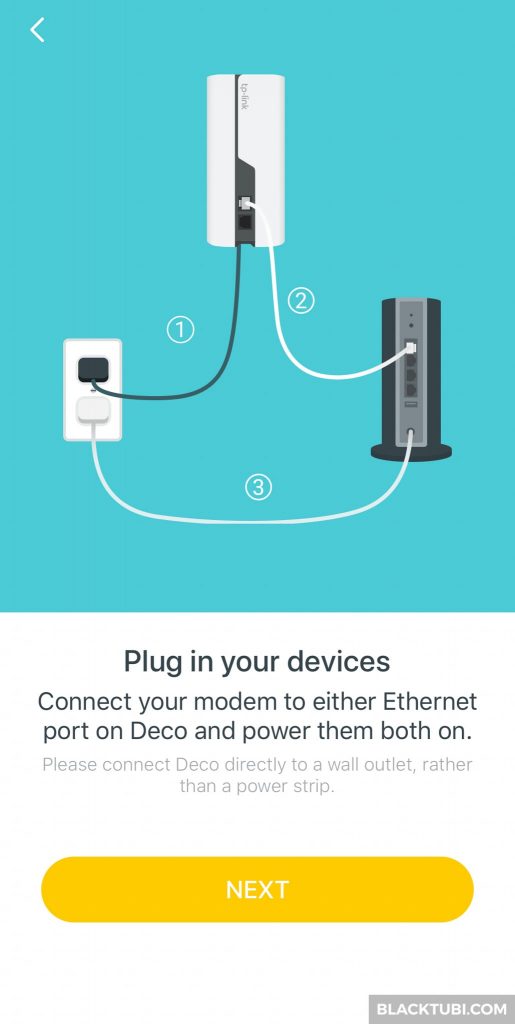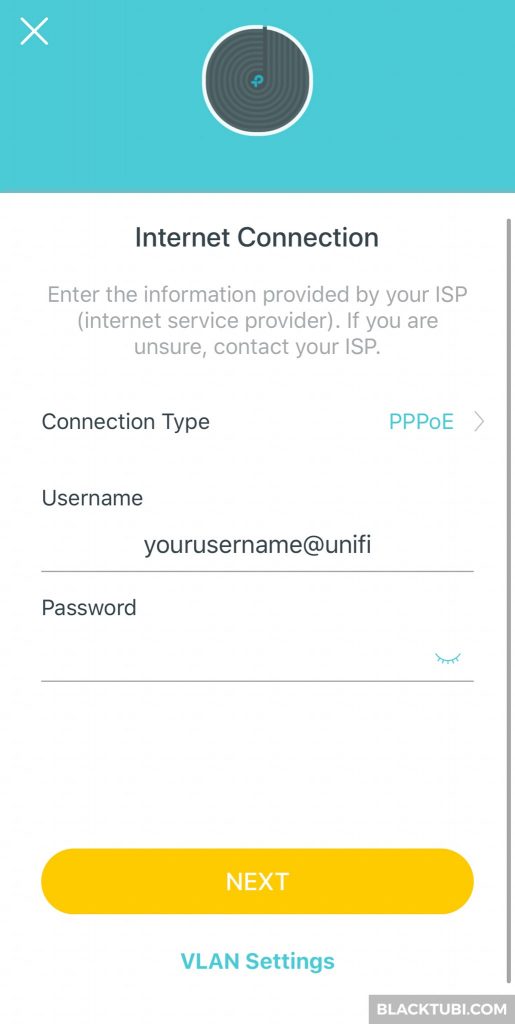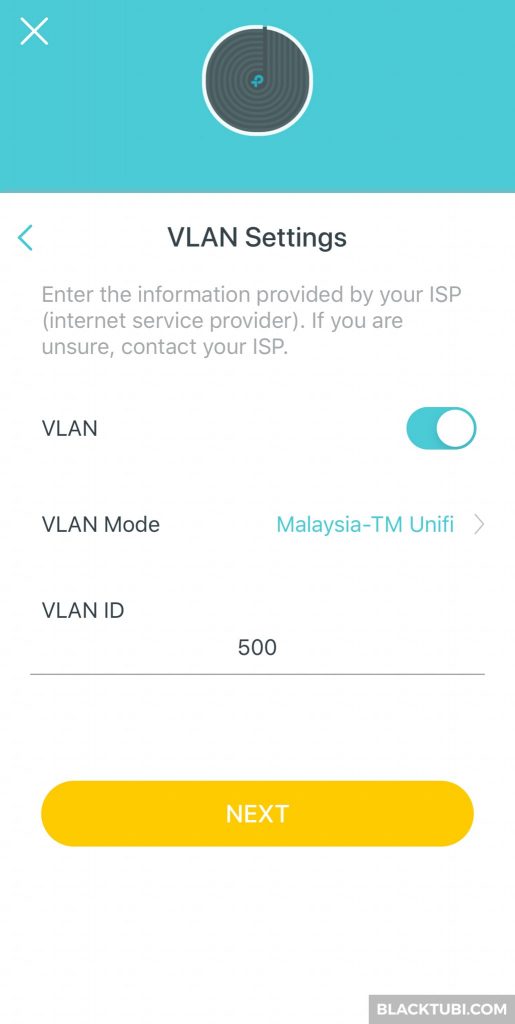 The app is very simple to use and my tip is to only turn on the main unit first to start the setup process. Once the main unit is done, you can turn on the remaining units and try to link them to the main unit using the app. That should be pretty easy by clicking the add button at the top corner.
If you happen to use Unifi, remember to select the Unifi VLAN profile and insert your PPPOE username and password. However, the Deco P9 doesn't support Unifi HyppTV function. If you wish to watch Unifi HyppTV, you must connect the Deco P9 to the existing router and use the dynamic IP mode. TP-Link says they are working on a firmware update to enable the IPTV feature to Deco P9 soon.
To test the Deco P9, we got it installed in our home office with an 1Gbps Internet connection. I will be testing around the house at various location using my iPhone to run speed test with the Speedtest.net app. We will also compare the results against the TP-Link Deco M5.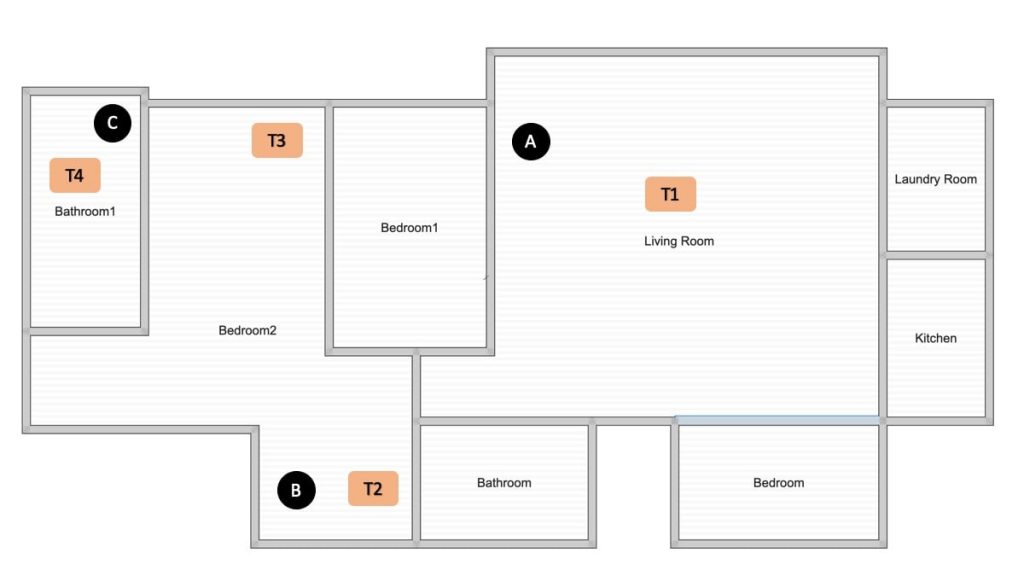 We place the Deco mesh unit around the house like the diagram above tested both Deco P9 and Deco M5. When we are testing at T4, we deliberately shut off the Deco unit B to simulate a poor signal condition to show the advantage of a powerline mesh WiFi system.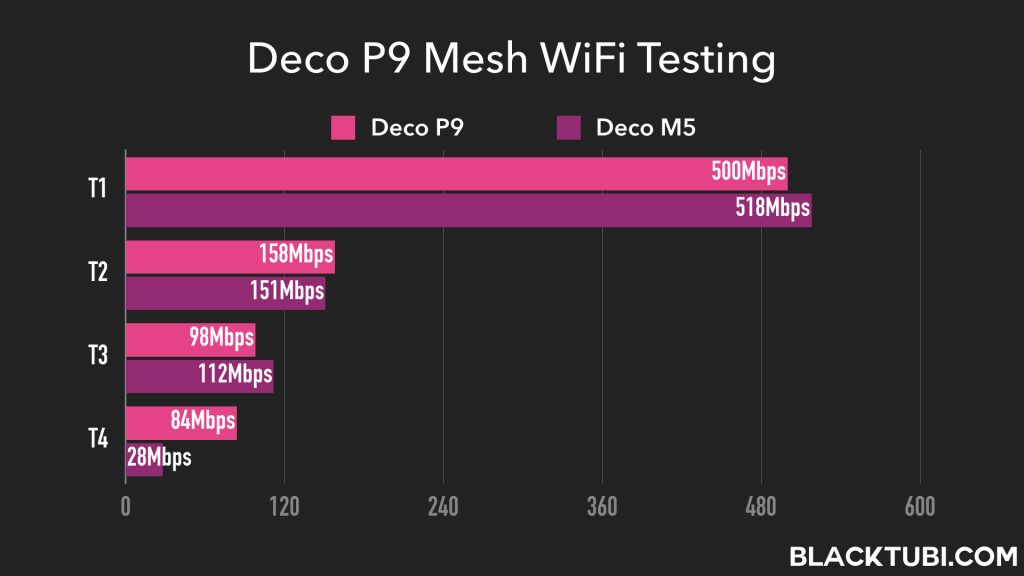 The results are quite similar for both system from T1 to T3 which is not surprising to us. My house is having a three phase power supply and PLC speed is reduced. However, at T4, the benefit of a powerline mesh WiFi system is clearly shown. While the Deco M5 speed is much slower, the Deco P9 still performs decently.
This Deco P9 is a suitable mesh wireless system for those living in a bigger house such as a 3 story semi-detached house in Malaysia. Most houses like this have a layout which blocks out wireless signal. The powerline backhaul feature in the Deco P9 is developed to get around this limitation.
TP-Link Deco app is nicely designed and provided a really good user experience to manage the mesh wireless network. You can view all the connected devices and their current network speed easily on the app.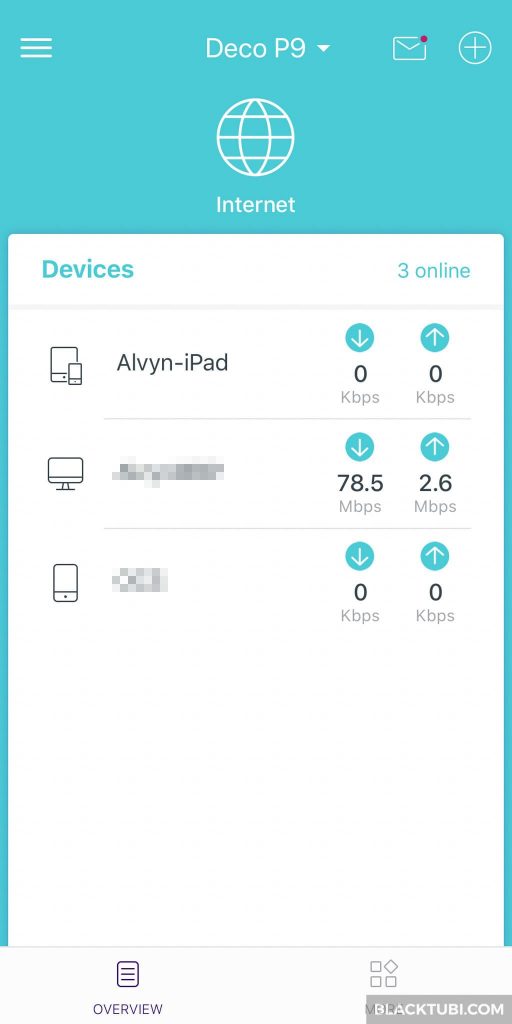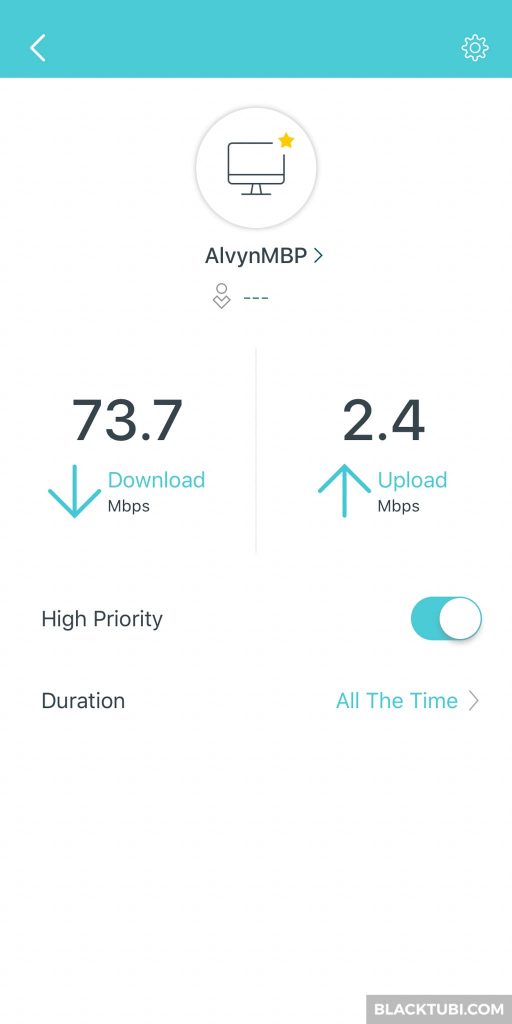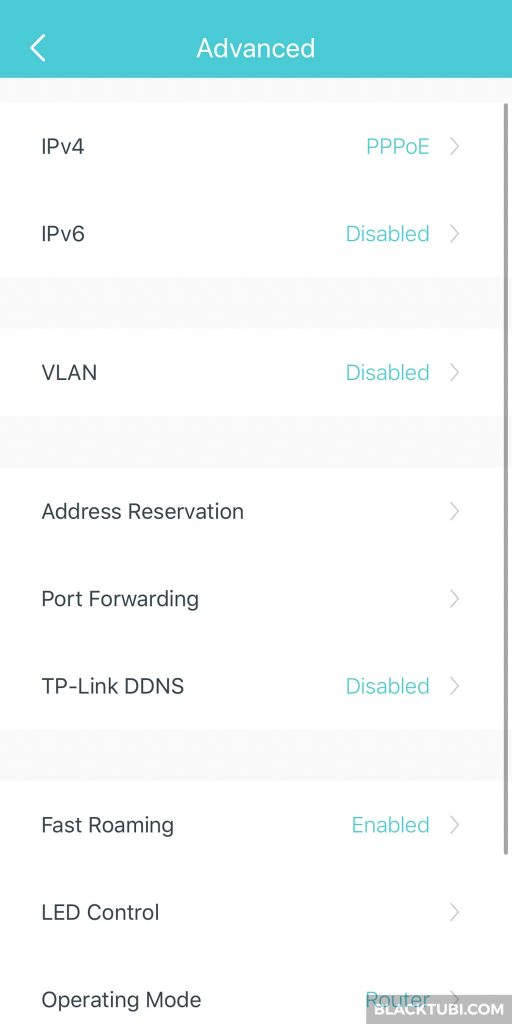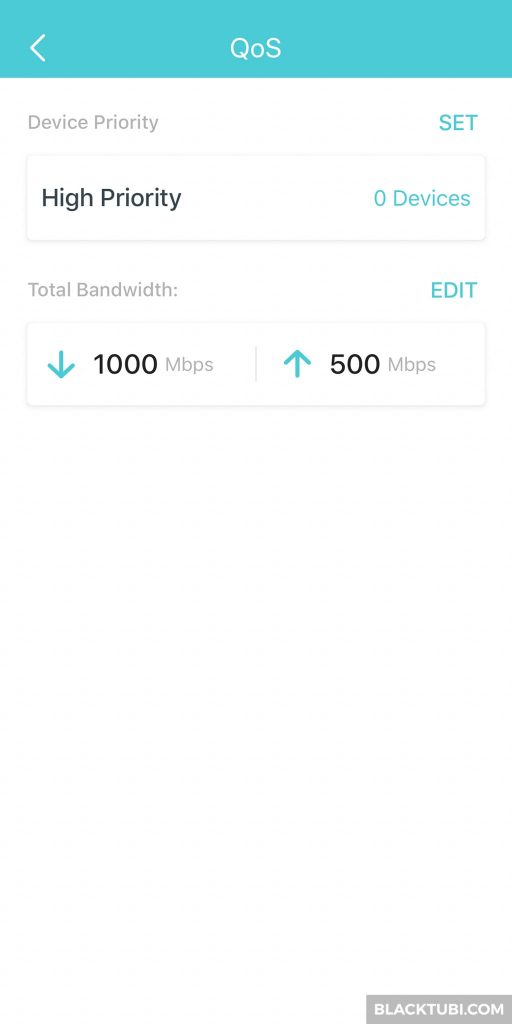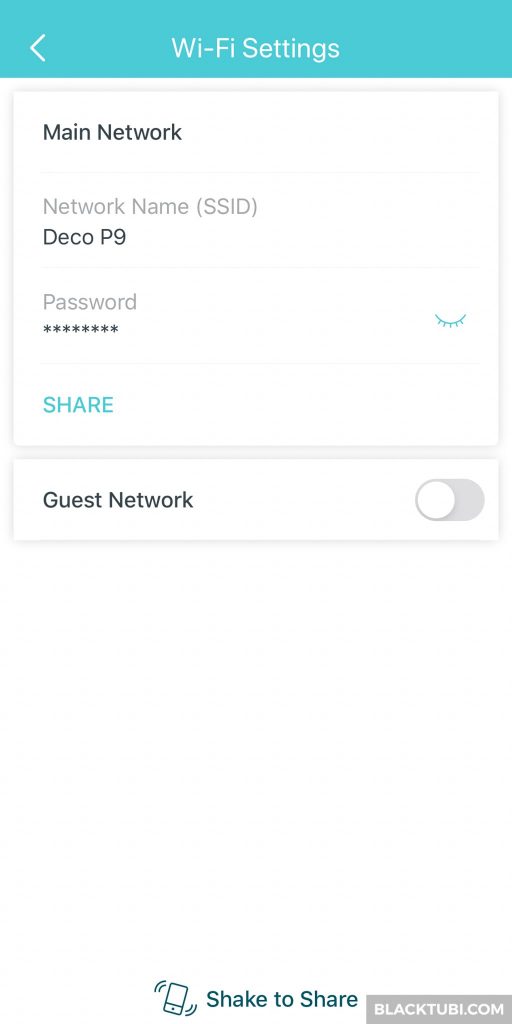 I recommend enabling the fast roaming function in the firmware as it makes devices roam seamlessly between the entire network. TP-Link keep it disabled as it may cause some really old WiFi devices which may not support the fast roaming function.
It also has all the standard features such as port forwarding and LAN IP reservation like any typical wireless router. TP-Link also provided a free DDNS service if you wish to use it to access your CCTV servers or have a remote connection to your home. TP-Link Deco P9 also comes with an access point mode powered by mesh wireless technology.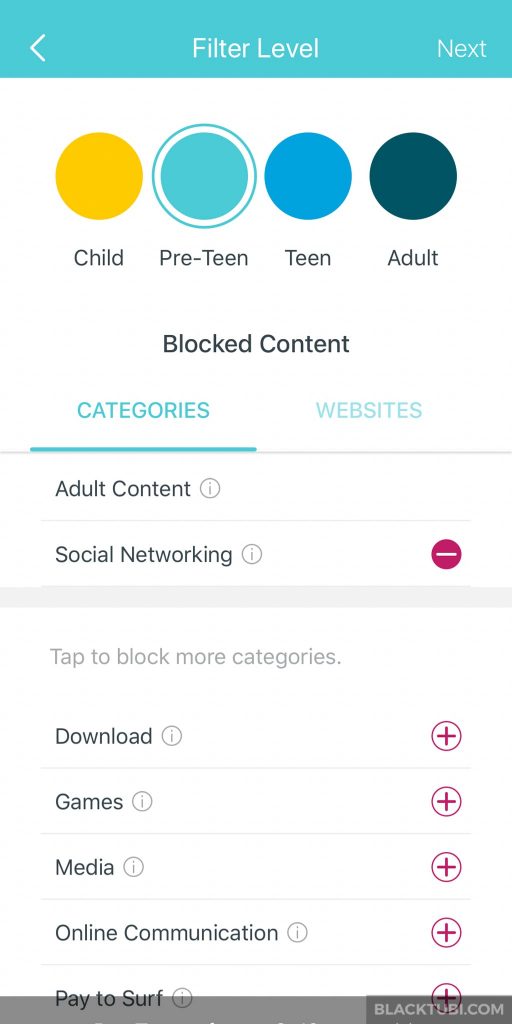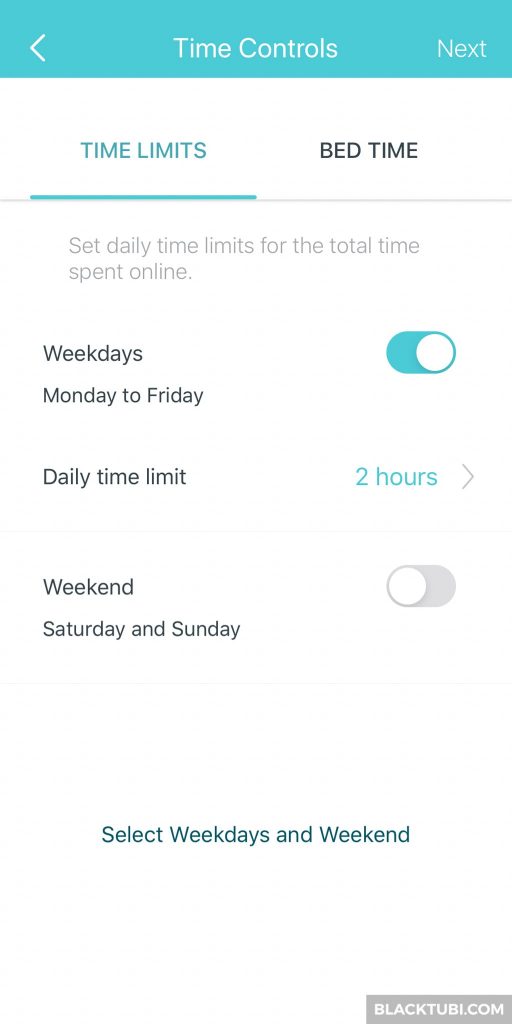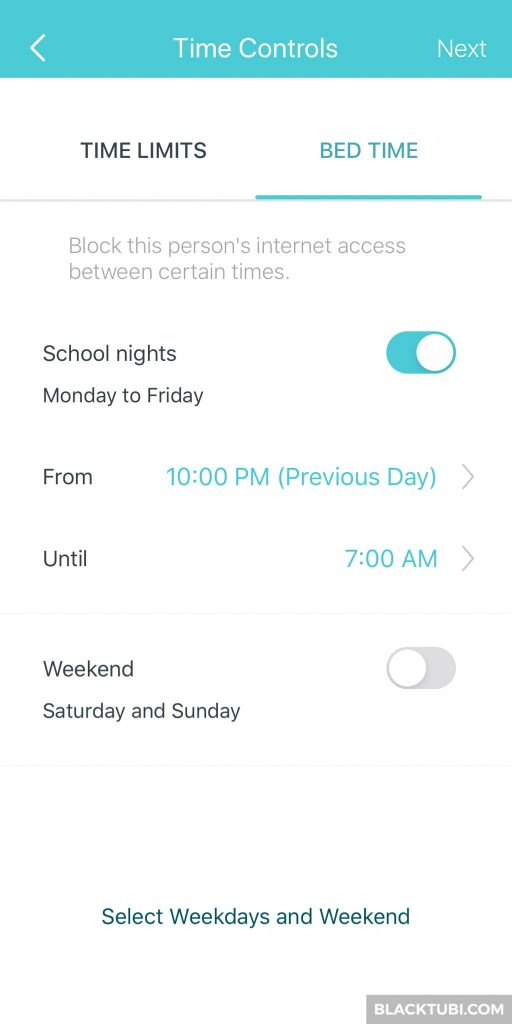 The Deco P9 does come with a parental control function and it is a pretty decent one. It can block website based for selected devices based on selected categories. There's also the option to select when Internet will be blocked and daily internet usage time limit which is handy for some parents. 
However, the Deco P9 doesn't come with the Homecare Antivirus and QoS feature that are present on the Deco M5 and Deco M9 Plus. This is likely done for cost saving measure as TP-Link probably know many users didn't use it.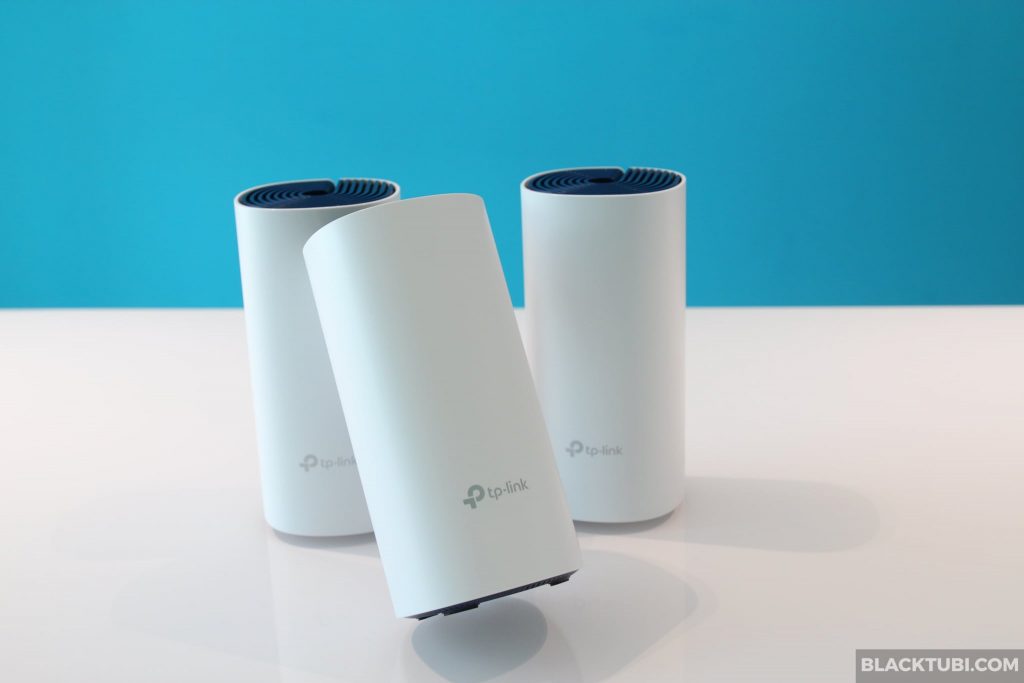 TP-Link Deco P9 performs decently and the addition of the powerline backhaul makes this device more versatile in some use cases. The setup process is really simple where most people shouldn't have any issues to get it up and running. TP-Link class leading roaming performance greatly enhance the user experience compared to competing mesh wireless system.
If you are planning to get a mesh WiFi system, you may consider the Deco P9 if your house have a special layout that blocks out signal. If not, the Deco M5 is still our favorite pick.