If you want to fix Wi-Fi issues in your home, the best solution right now is to get a mesh Wi-Fi system. One of the best mesh Wi-Fi systems you can get in Malaysia right now will be no other than TP-Link Deco Mesh WiFi series. 
TP-Link Deco X20 is recently available in Malaysia and it now uses Wi-Fi 6 or Wireless AX technology. This means when you are using the Deco X20 with a device that support Wi-Fi 6 such as the latest iPhone 11 or the Samsung S10/S20 series, you will get a much faster Wi-Fi speed.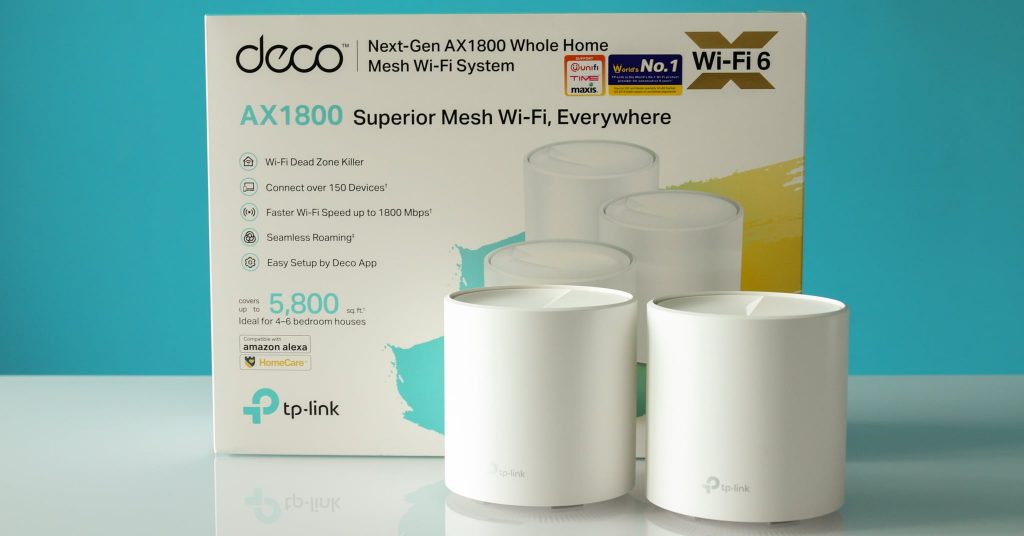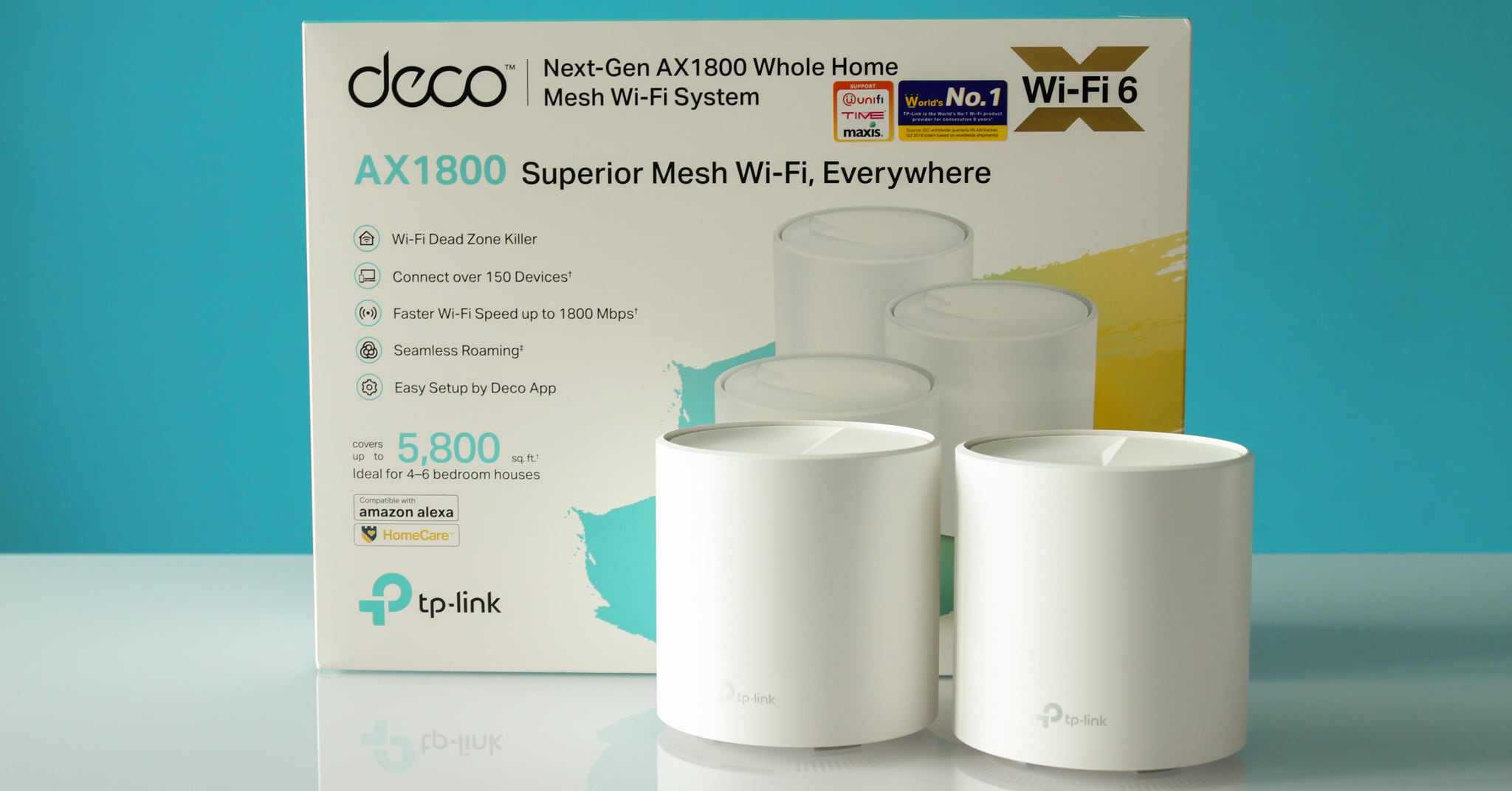 The Deco X20 is a dual-band AX1800 mesh Wi-Fi system. Thanks to Wi-Fi 6, the maximum link speed is increased to 1800Mbps, a 50% improvement from the Deco M4. It also added many Wi-Fi 6 features such as OFDMA and 1024-QAM for better performance.
The Deco X60 is availale in both twin pack and triple pack variant. TP-Link says the 3 pack variant which cost RM1299 is good for up to 5800 square feet. It comes with a 3 years one to one exchange warranty. The twin pack variant is still not available in Malaysia but it will arrive in the future and the pricing is yet to be announced.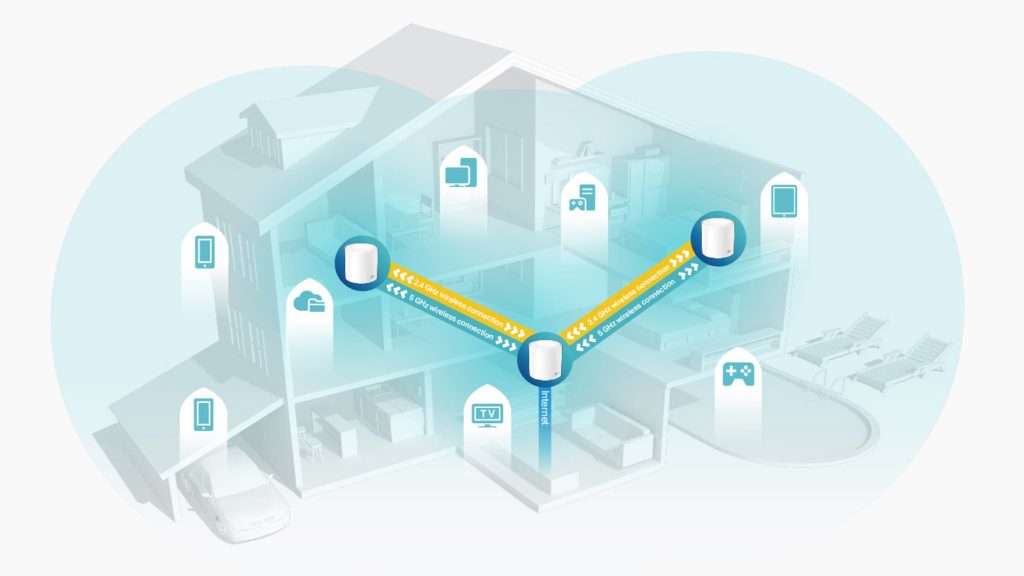 The main unit of Deco X20 can replace your existing wireless router. The main unit will work together with the remaining mesh nodes to blanket your entire home with a fast and reliable Wi-Fi coverage. If you have a larger home, you can even expand up to 10 units of Deco in a single network and even mix different Deco models.
The best part about Deco Mesh Wi-Fi is their seamless roaming ability. Some other mesh Wi-Fi I tried often have devices dropping connection or stuck connected to a slower node but this doesn't happen with Deco. It works really well and very seamlessly. There is just one Wi-Fi name throughout the entire mesh network and the system will steer you to the best network.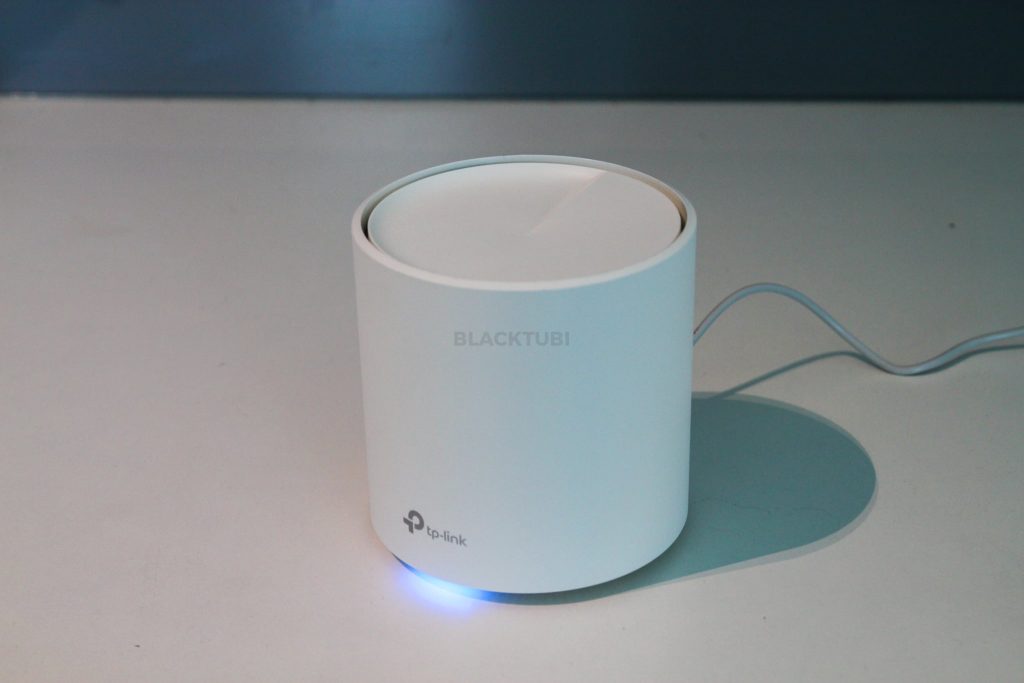 The device itself is a cylindrical shape with no visible external antennas. It is much bigger and heavier than previous Deco systems. TP-Link says they greatly enhanced the antenna array and the cooling performance of the device. In our testing, we notice the Deco X20 does peform much cooler than the Deco M5 it replaces with stronger signal strength as well.
TP-Link Deco X20 is powered by a faster Qualcomm 1Ghz Quad-Core CPU. This is a dual-band mesh Wi-Fi which means it does not have dedicated backhaul. This means the speed on the mesh nodes will be slower than the main unit. However, if you use Ethernet backhaul, all of them will run on the same speed.
| | |
| --- | --- |
| WiFi Band 1 | 2.4GHZ Wireless AX up to 574Mbps (2X2 40Mhz) |
| WiFi Band 2 | 5Ghz Wireless AX up to 1201Mbps (2X2 80Mhz) |
| CPU | Qualcomm 1Ghz Quad-Core CPU |
| RAM | 512MB |
| Ports | 2 x Gigabit Ethernet LAN/WAN Port |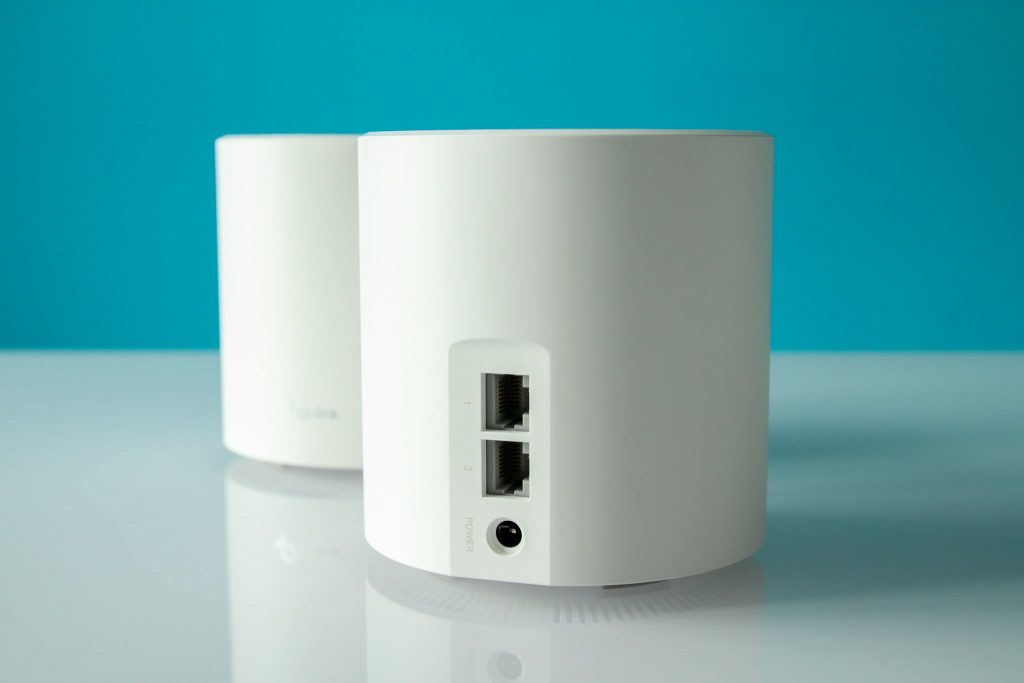 There are only 2 Gigabit Ethernet WAN/LAN ports on each Deco X20. The system will automatically detect which one to be the WAN or LAN port. You can connect your modem to either one and it will be detected. If you need more ports, you can expand them by getting a Gigabit Ethernet switch.
The Deco X20 does support Ethernet backhaul and the ports on the mesh node function normally. This means you can actually connect your computer or PS4 directly to the mesh node using a LAN cable. 
The process of installing the Deco X20 is really simple. Just unplug your current router, connect it to the main Deco, switch it on and use the Deco app to setup the system. TP-Link Deco app is really user-friendly to use and very simple to understand.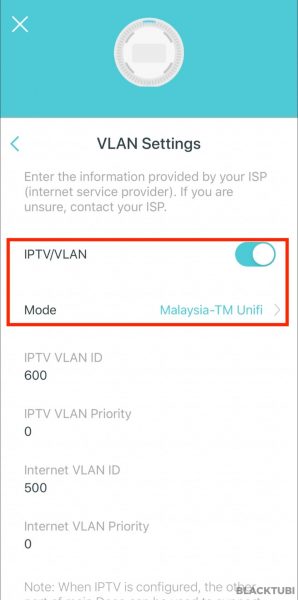 If you are doing a direct connection to the modem, you should be using the PPPOE mode with the PPPOE username and password obtained from your Internet Service Provider (ISP). For Malaysians using Unifi or Maxis Fibre, you need to select the IPTV/VLAN profile depending on the ISP you use. This is only required if you are using a direct modem connection.
For those still using TM HyppTV, you can connect that to the second port once you enabled the PPPOE mode and selected the IPTV/VLAN profile.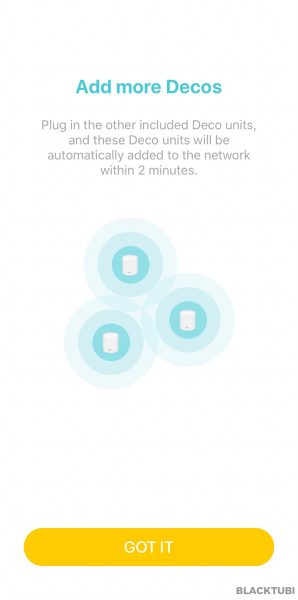 TP-Link Deco X60 are linked right out of the box. Once the main unit setup is complete, just turn on the remaining units and they will automatically connect to the main Deco X60,
The main thing that the Deco X20 does is to improve Wi-Fi coverage and speed in a bigger home. It will let you to have 5Ghz Wi-Fi coverage in your entire home. You will want to use 5Ghz whenever possible as 5Ghz is much faster and more reliable than 2.4Ghz. Most devices shipped after 2015 should be able to support 5Ghz Wi-Fi network.
When testing the system in a 2700 sq ft double storey home, I found that it is capable of delivering at least 250Mbps for most parts of the house and up to 800Mbps at certain parts.
From the main node when I am around 5 meters apart, it met my expectation by performing well over 800Mbps on a speedtest. This is on par with most Wi-Fi 6 routers in the market today.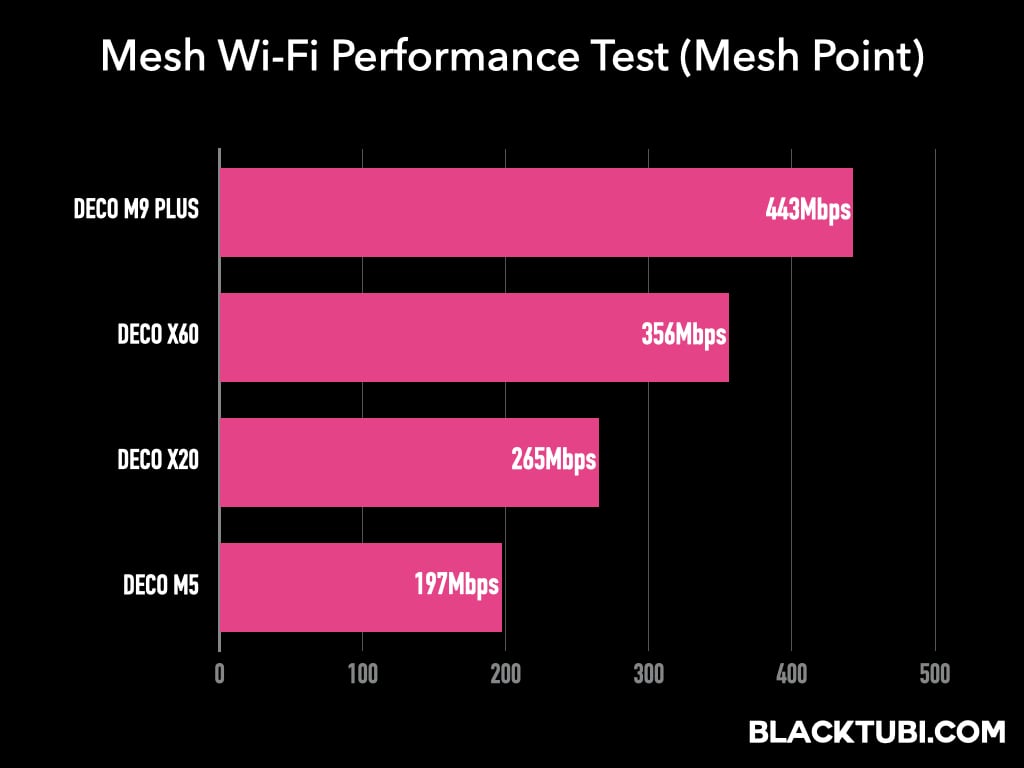 I can get a speed of up to 265Mbps on the second floor from the Deco X20. Prior to this, I am just getting just 30Mbps from the 2.4Ghz network of the DIR-842 provided by TM as the 5Ghz network couldn't cover the second floor. The Deco X20 is a huge improvement over the TM router.
When comparing to TP-Link Deco M9 Plus, it seems that the mesh performance is actually slower. Not surprising as the Deco M9 Plus has dedicated backhaul which is something really important in a mesh Wi-Fi network. The Deco X20 is just a dual-band mesh Wi-Fi system.
TP-Link Deco Mesh Wi-Fi system combine both 2.4Ghz and 5Ghz with just one Wi-Fi name. I think this is a good implementation and let the system to decide which is the best. The roaming mechanism is really reliable and my devices always being steered to the best network automatically. It just works seamlessly without any tweaks required.
TP-Link Deco always offer class leading seamless roaming performance. I have used a lot of other mesh WiFi systems and honestly, nothing came close to TP-Link for their roaming. This is because Deco actually support the full 802.11k/v/r fast roaming standards.
The Deco app is designed to be really simple to operate and user-friendly. It is totally fine for most users and I personally prefer this approach. However, some user will still prefer having a conventional web interface to do the settings.
The app will require you to create or login to an existing TP-Link ID. With that, you can remotely manage your home network wherever you are and see the current status of the devices are your home.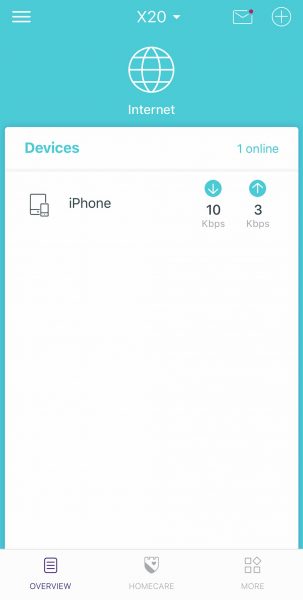 I really liked the simple app a lot. It will show you all the devices currently on the network and let you to block devices with just a click on the app. The app can even show you the live Internet usage for each device, great for catching speed hoggers.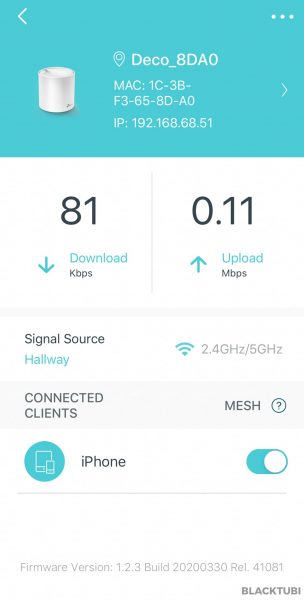 If you click onto each unit of Deco, you can see which devices are actually connected to it and what is the signal source. You can even see what is the current speed for each device. Again, everything is simple without confusing graphics.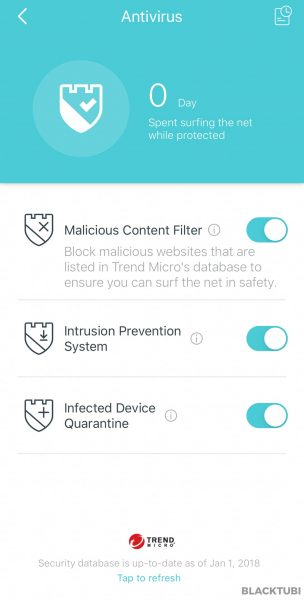 TP-Link's HomeCare security comes with an Antivirus system which can detect and automatically block websites containing a malware or virus. We tested it on some known websites and it works as expected. It will prevent access to websites with malware and even show a warning to the user.
The advanced Antivirus function is powered by TrendMicro engine and it is currently free of charge. TP-Link does not plan to charge the Antivirus service currently.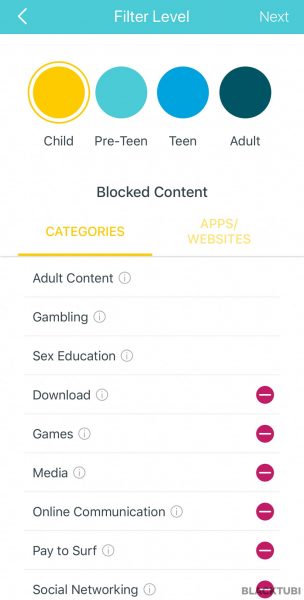 TP-Link HomeCare parental control feature is really robust. It lets you to block websites based on the categories for selected devices. The built-in categories are really extensive.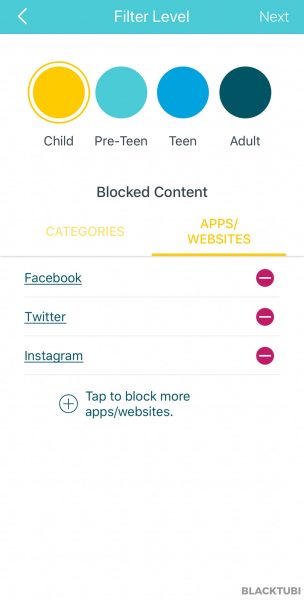 It's even possible to manually configure what website or apps you wish to be blocked for selected on the Deco app. It even work for website under HTTPS encryption.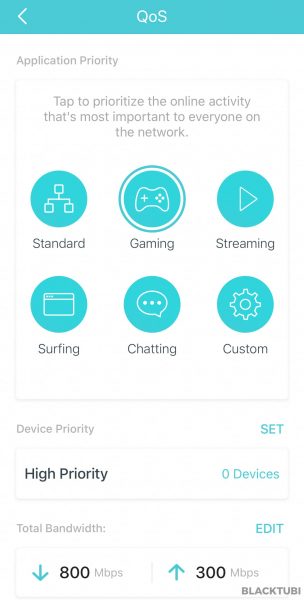 Although TP-Link doesn't advertise it, it does come with a QoS function for you to select device and service priority. There's also a Gaming QoS profile to prioritize your Gaming performance.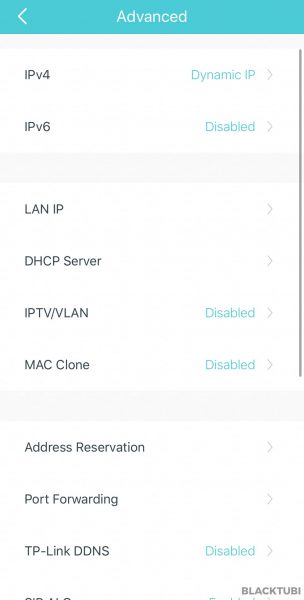 There are more options hidden in the advanced settings such as port forwarding, DDNS and DHCP reservation. The fast roaming options is also hidden here. I suggest enabling it as it will greatly enhance your user experience.
TP-Link Deco X20 is a great mesh Wi-Fi system. It fulfills the promise of a strong, seamless and reliable Wi-Fi coverage for a huge home. Secondly, the system is very simple to operate and it just work really well without having to manually fine tune anything. The cherry on top will definitely be the HomeCare security suite and the rather comprehensive parental control feature.
Performance wise, being a mid-tier mesh Wi-Fi system, it is certainly not the fastest on the market. However, I think it is good enough for most people.
Stable and great roaming

Easy to setup and simple app

Robust parental control