TP-Link Deco mesh WiFi system is consistently the best selling mesh WiFi system in Malaysia. They perform really well, being really easy to operate and works with almost all internet service providers. Most importantly, they improve Wi-Fi coverage resulting in a faster Wi-Fi speed.
Fast forward to 2020 where Wi-Fi 6 technology is now widely available on many flagship mobile phones and laptops. TP-Link released the new Deco X20 mesh Wi-Fi system that's powered by Wi-Fi 6 up to AX1800 and updated various specifications for a stronger Wi-Fi coverage and a faster Wi-Fi speed.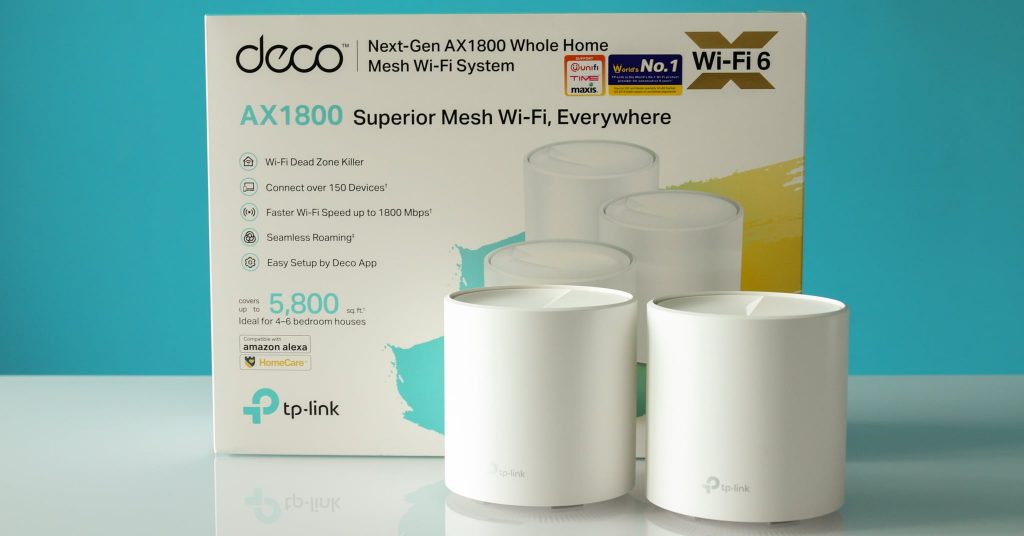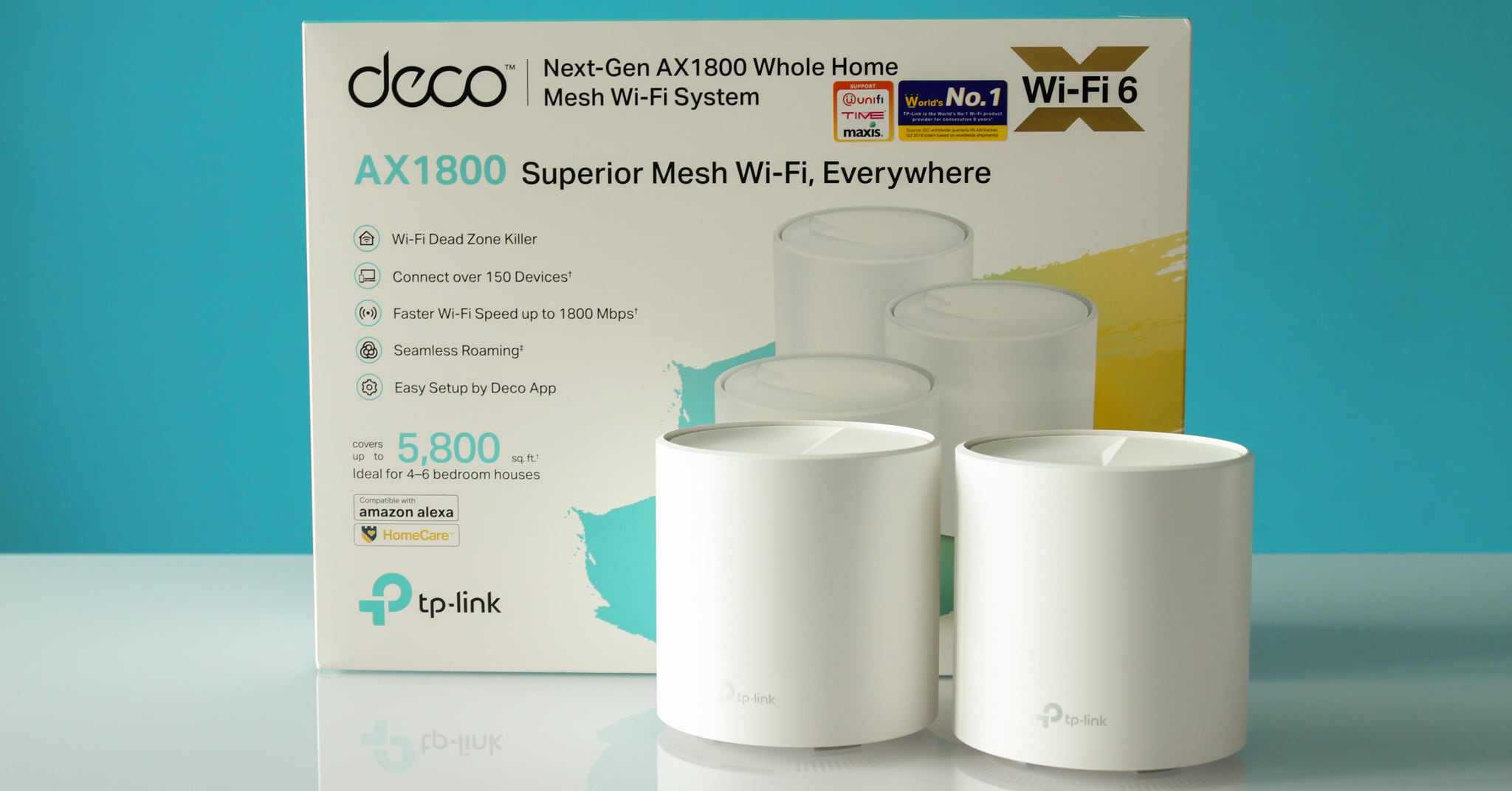 The Deco X60 is availale in both twin pack and triple pack variant. TP-Link says the 3 pack variant which cost RM1299 is good for up to 5800 square feet. It comes with a 3 years one to one exchange warranty.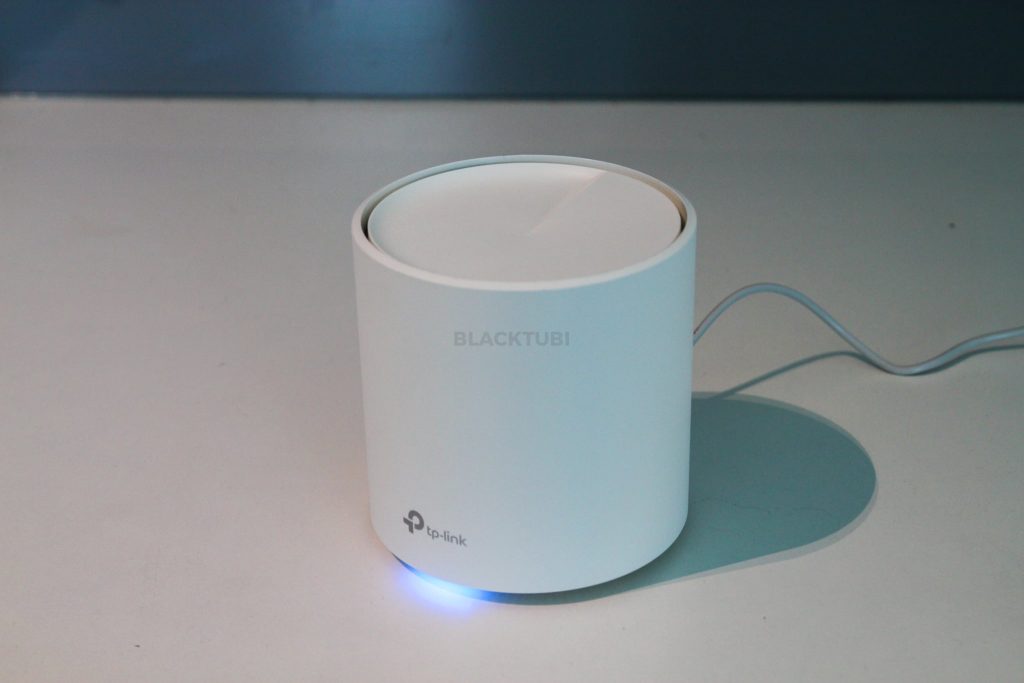 The new Deco X20 is much larger than previous TP-Link Deco products. This is because TP-Link  adopted an enhanced antenna design that's supposed to improve WiFi coverage. TP-Link also used a much larger heatsink to cool the device down since they are designed to run 24/7.
The design language is really elegant and I like the white aesthetics that will fit into modern interior design easily. The Deco X20 is designed to be aesthetically pleasing as they will work better when they are placed at somewhere visible. The multi-color LED indicators are also hidden under the device.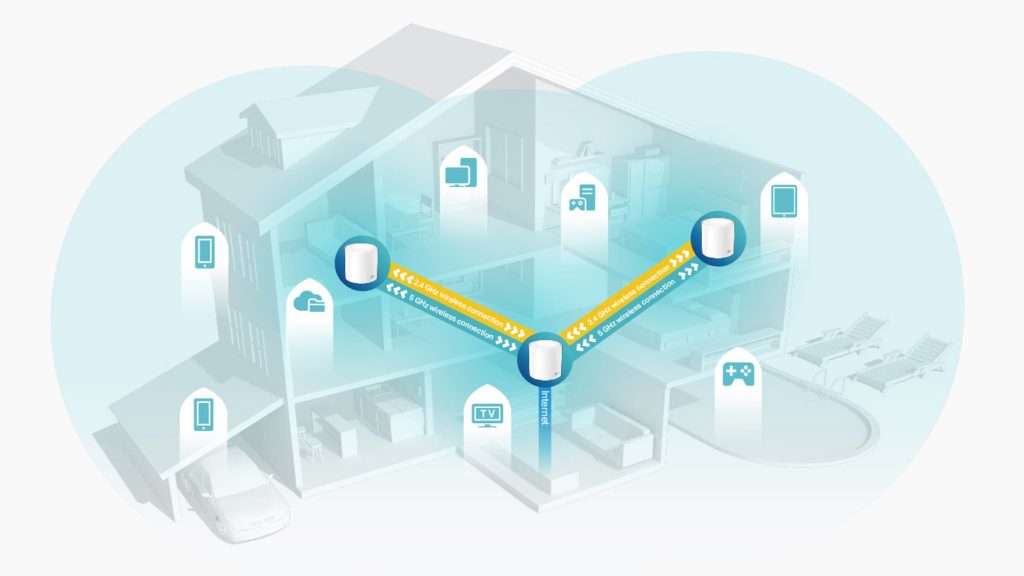 The way a mesh WiFi system works is by combining the power of multiple units to blanket a larger property with a stronger and reliable WiFi coverage. This will result in a much faster WiFi speed and many additional benefits such as seamless roaming which is not possible while using WiFi repeaters.
Being Wi-Fi 6 enabled, the Deco X20 introduced new technologies such as OFDMA and a faster Wi-Fi radio. This will not just benefit Wi-Fi 6 devices as the enhanced Wi-Fi technology in areas such as interference mitigation will provide better speed for older Wireless AC devices as well.
TP-Link Deco X20 is powered by a faster Qualcomm Quad-Core CPU with 512MB RAM. Like the Deco M4 it replaces, TP-Link Deco X20 is only dual-band but it has an much faster updated Wi-Fi 6 radio. This means the WiFi network is faster for 4K streaming and a smoother WiFi experience.
Unlike the Tri-Band Deco M9 Plus with the dedicated mesh WiFi backhaul, we'll see whether a Dual-Band WiFi 6 Mesh WiFi system can beat a Tri-Band Wireless AC Mesh WiFi. However, this is expected since the Deco X20 is an entry level WiFi 6 system and all that cost savings need to go somewhere.
| | |
| --- | --- |
| WiFi Band 1 | 2.4GHZ Wireless AX up to 574Mbps (2X2 40Mhz) |
| WiFi Band 2 | 5Ghz Wireless AX up to 1201Mbps (2X2 80Mhz) |
| CPU | Qualcomm Quad-Core CPU |
| RAM | 512MB |
| Ports | 2 x Gigabit Ethernet LAN/WAN Port |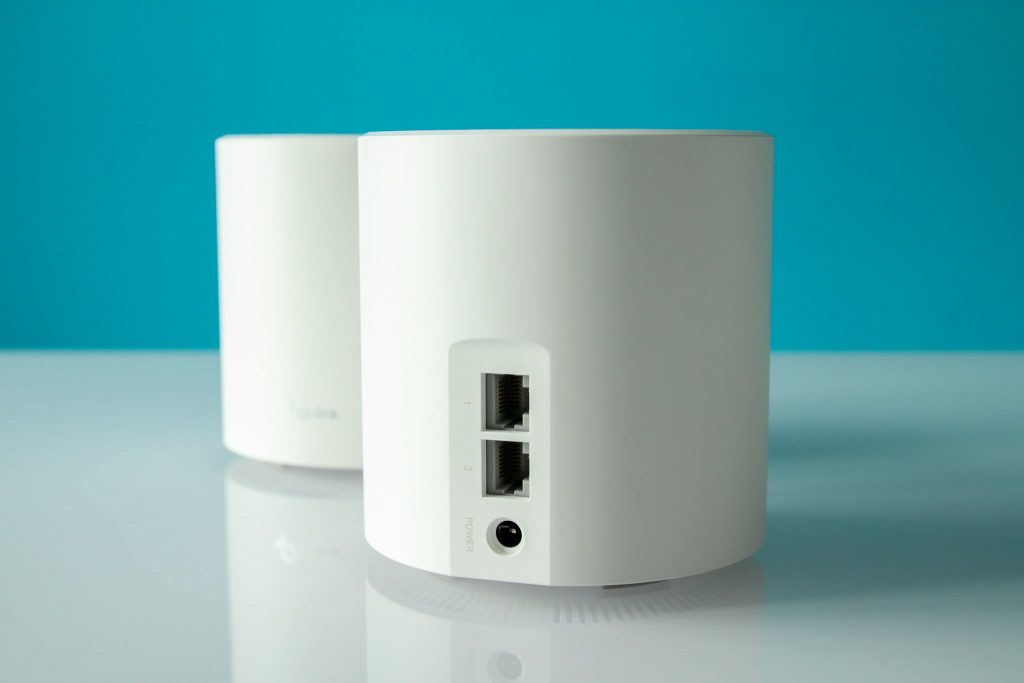 There are only 2 Gigabit Ethernet WAN/LAN ports on each Deco X20. If you need more ports, that can be expanded by using a Gigabit Ethernet switch. It also support Ethernet backhaul and the Ethernet ports on the mesh node also function as LAN port if you wish to connect some devices with an Ethernet cable.
The process of installing the Deco X20 is really simple. You can either connect the Deco device to any existing router or connect it directly to the modem from your service provider. The setup process is done entirely via the TP-Link Deco app available for both Android and iOS devices.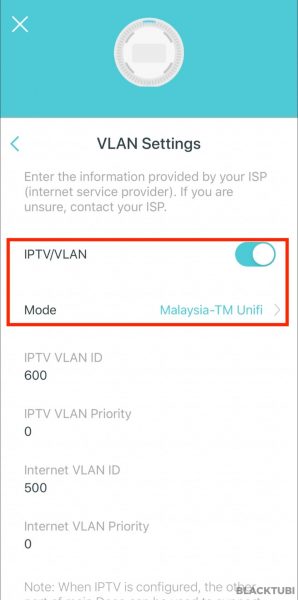 I will suggest using the direct to modem connection if possible since that will provide a faster performance. For those residing in Malaysia, you will need to select the IPTV/VLAN profile if you use TM Unifi or Maxis Fiber. You'll probably need to obtain the PPPOE username and password from your service provider as well.
For Malaysian users: On PPPOE mode for Unifi users, the second LAN port will be reserved for HyppTV. It's poasible to configure the second port for normal devices.
Another good thing about TP-Link Deco X20 is they are linked right out of the box. They no longer require manually link eash node to the main unit. Thus, once the main unit setup is completed, just switch on the remaining Deco X20(s) and they will be automatically linked to the main unit.
The core feature that a mesh WiFi system supposed to deliver is a strong WiFi coverage which the Deco X20 excels at it. It is certainly able to cover an entire 3000 sq ft double-storey house with 5Ghz WiFi coverage when it's placed at the middle of the house.
The performance is really convincing as well with speeds exceeding 800Mbps when tested from the main unit of the Deco X20. Notice the small Wi-Fi 6 logo that appear on my phone when connected to the network of the Deco X20.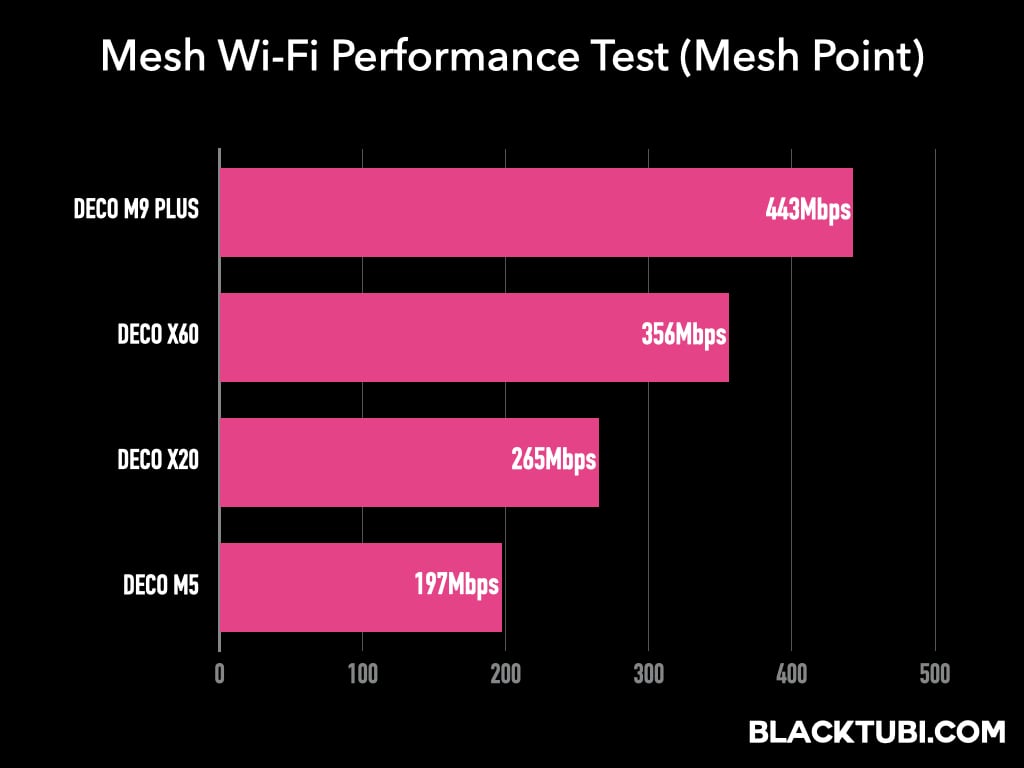 The mesh node performance really depends on where you place each device. Placing them directly above may not be the  and I will suggest 1-3 between each unit. On my setup, the Deco X20 outperform the previous Deco M5 mesh WiFi from TP-Link by a significant margin.
Interestingly, the Deco M9 Plus outperforms the Deco X20 at the mesh point for a good reason. The Deco M9 Plus is a tri-band mesh WiFi system while the Deco X20 is just dual-band. Having a dedicated backhaul is the deciding factor on the performance of the mesh point.
The best part about TP-Link Deco series is their seamless roaming performance with full 802.11k/v/r support.  There's only one WiFi name for the entire mesh WiFi network. Once my phone is connected to the mesh WiFi network, the system will automatically steer my phone to the best possible network.
As I move around in my house within the coverage area of the Deco mesh WiFi, the Deco X20 is constantly monitoring signal levels. Once the system detects there's another mesh unit with stronger signal, it will quickly force my phone to roam to the faster network. All this is happening automatically and seamlessly.
Overall, the great roaming performance of TP-Link Deco series provide a really seamless user-experience of their Deco mesh WiFi system. I really do not have to change any settings as the system is just working so well.  
Managing the Deco X20 can be done entirely via the cloud-linked Deco app. It means the Deco X20 system can be managed with the Deco app everywhere as long as you are connected to the Internet on your phone. The Deco X20 is linked to a secured TP-Link ID.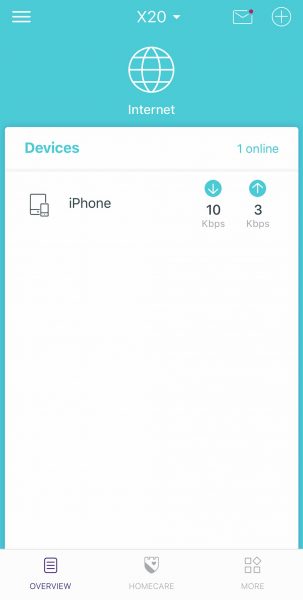 The app is really simple and very user-friendly to operate. The homepage will display all the devices connected to the mesh WiFi network and what's the current network speed used by each WiFi devices. TP-Link Deco will also inform you whenever there's a software update to the Deco mesh WiFi system.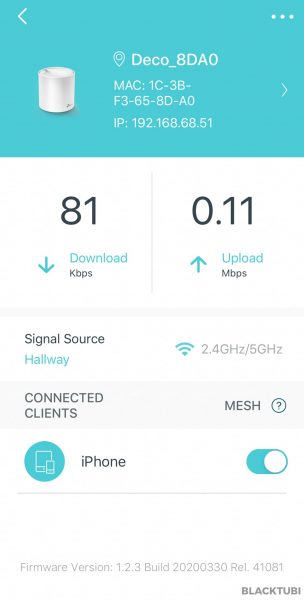 On the detailed Deco page, you'll be able to see the detail list of devices connected to each unit of the Deco X20 mesh WiFi systems. The mesh toggle will let you to disable the seamless roaming function if you have permanent devices such as an smart home device that are unlikely to move.
Security wise, TP-Link Deco X20 comes with the HomeCare security suite. It's actually an antivirus firewall system powered by TrendMicro database. The system will prevent devices connected to the Deco network from accessing a website containing a virus or malware.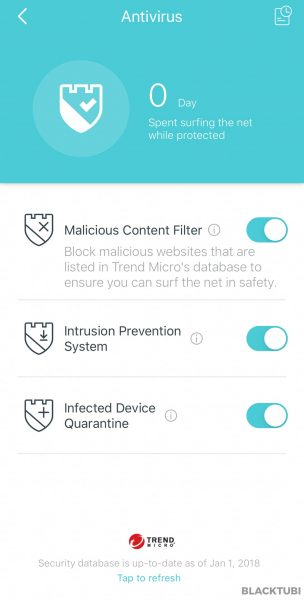 TP-Link Deco X20 also supported the latest WPA3 Wi-Fi security right out of the box. WPA3 is more secure than WPA2 with stronger encryption level for better WiFi security. However, I do not recommend using WPA3 if you have older devices in your network as those devices may not be compatible with WPA3 security.
HomeCare Parental Control
My favorite feature is probably the robust parental control function on the Deco X20. Apart from the usual time usage limit and scheduling function, the system is able to restrict access to certain content for selected devices based on categories.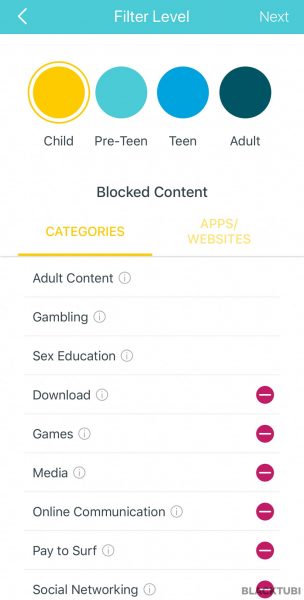 This is a really handy feature especially with young kids at home as the system can block access to webpages based on categories selected. It will also produce a weekly report to tell you if any users attempted to access restricted websites defined by the parental control rules.
TP-Link database is pretty comprehensive based on our observation. Most of the websites we tested are blocked successfully by the content blocker. However, there's a manual URL blocking shall there be any websites that you wish to be blocked isn't included in TP-Link's default database.
Network Optimization (QoS)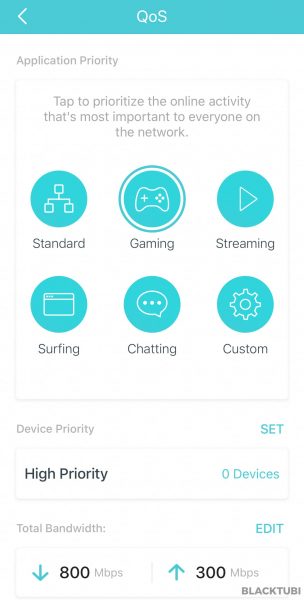 Lastly, there's a basic application based QoS. Once a scenario selected, the Deco X20 will automatically optimize the network to provide the best performance based on the scenario. Remember to configure the bandwidth based on the Internet plan that you signed up prior to using it.
TP-Link Deco X20 is a great mesh Wi-Fi system. It fulfills the promise of a strong, seamless and reliable Wi-Fi coverage for a huge home. What's so good about it is the effortless operation where everything just works without need to tinker with the settings. The Deco app is really easy to operate and user-friendly as well.
Being powered by Wi-Fi 6 technology, the Deco X20 is faster than the Deco M5 and comes with a stronger Wi-Fi coverage. I'll be looking forward to the upcoming Deco X90 with flagship level Wi-Fi 6 performance from TP-Link.
Faster than Deco M5 and a stronger WiFi coverage
Easy to setup with user-friendly app
Robust parental control and antivirus feature
Only 2 ports on each unit
Can only be configured using the Deco app