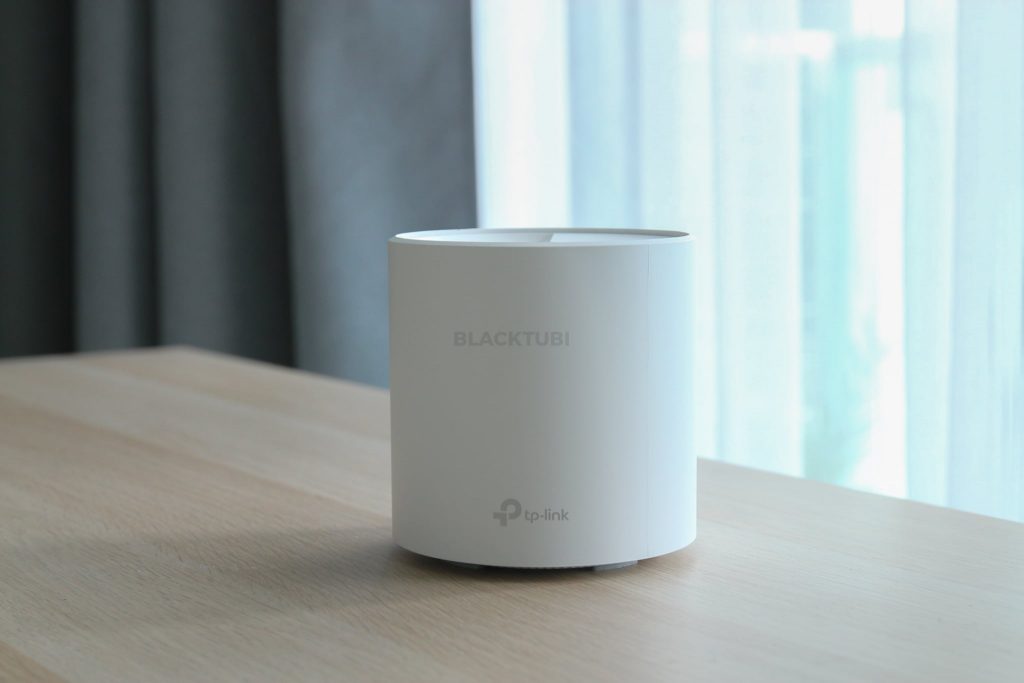 TP-Link Deco mesh WiFi system have always offered really good user experience thanks to the simple app-based setup and seamless WiFi performance. While the performance differs according to which model you purchase, TP-Link recently launched their next generation high performance WiFi 6 mesh WiFi system, the Deco X60 in Malaysia.
TP-Link Deco X60 comes with the latest WiFi 6 technology and this means a much faster and a more stable WiFi connection. In fact, the Deco X60 supports a maximum backhaul throughput of up to 3000Mbps. That's a huge improvement from the Deco M5 with a peak throughput of 1300Mbps.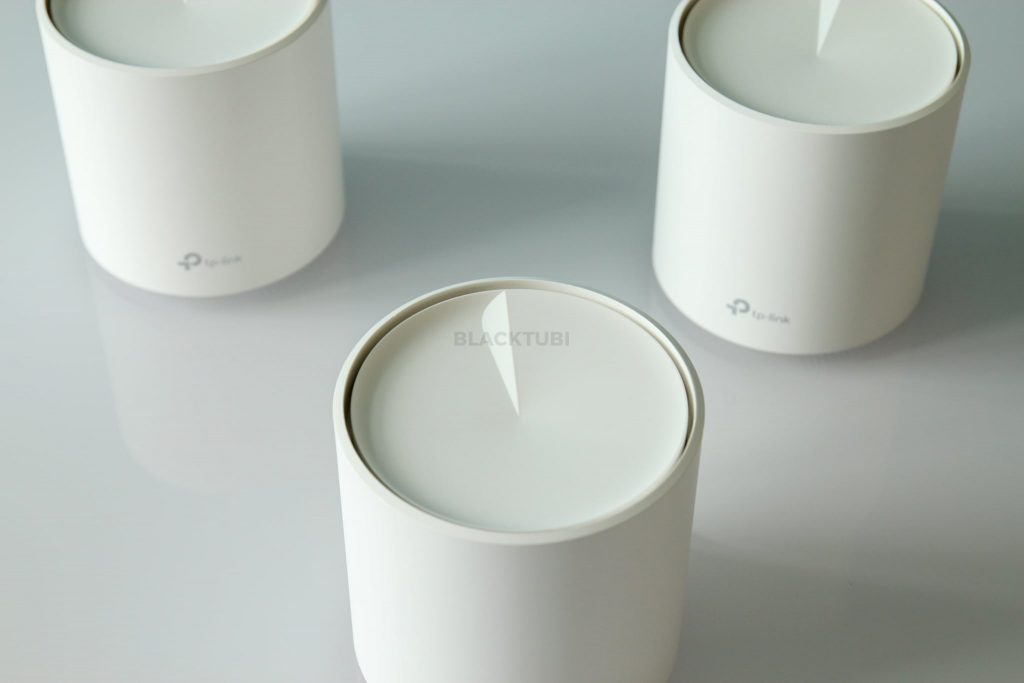 Like the previous Deco M5, the Deco X60 maintain a clean minimalistic design that will look good in a modern household. There's no visible antennas as all the 6 antennas are cleverly hidden inside the device. It only comes with a matte white color which resist fingerprint and dust. The Deco X60 is the fastest mesh WiFi sold by TP-Link at the point of writing this article.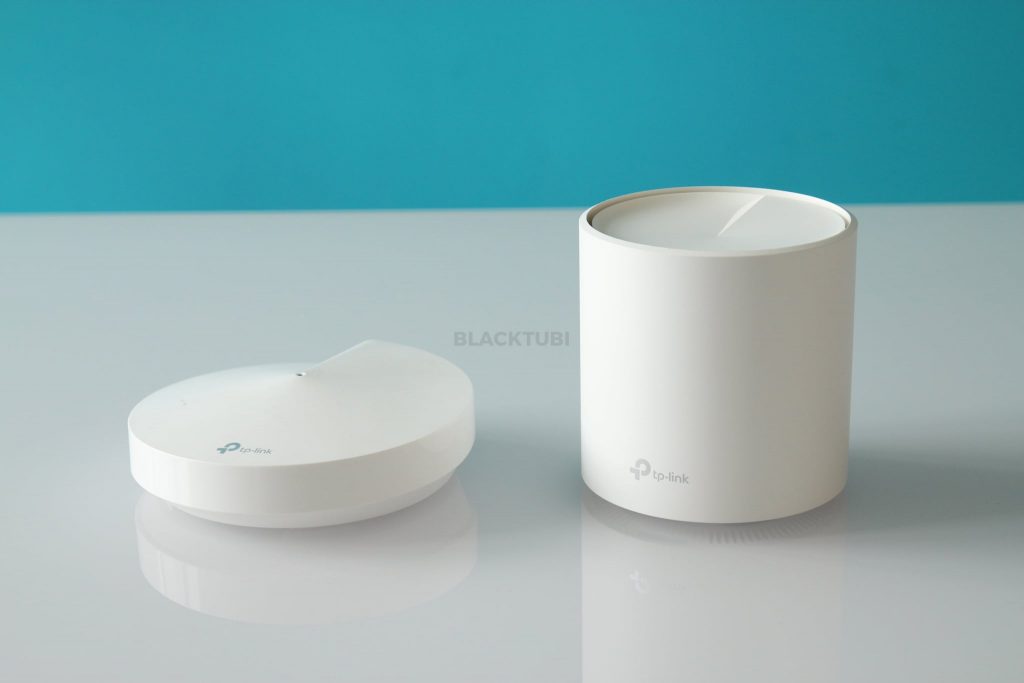 The Deco X60 is now bigger and much heavier as TP-Link used a bigger antenna array that's more powerful and improved the cooling. This should enhance the signal strength of this device with the refined antenna design. In our testing, the WiFi signal is definitely stronger and it runs cooler than the Deco M5. The multi-color LED indicator is cleverly hidden and it can be switched off in the system.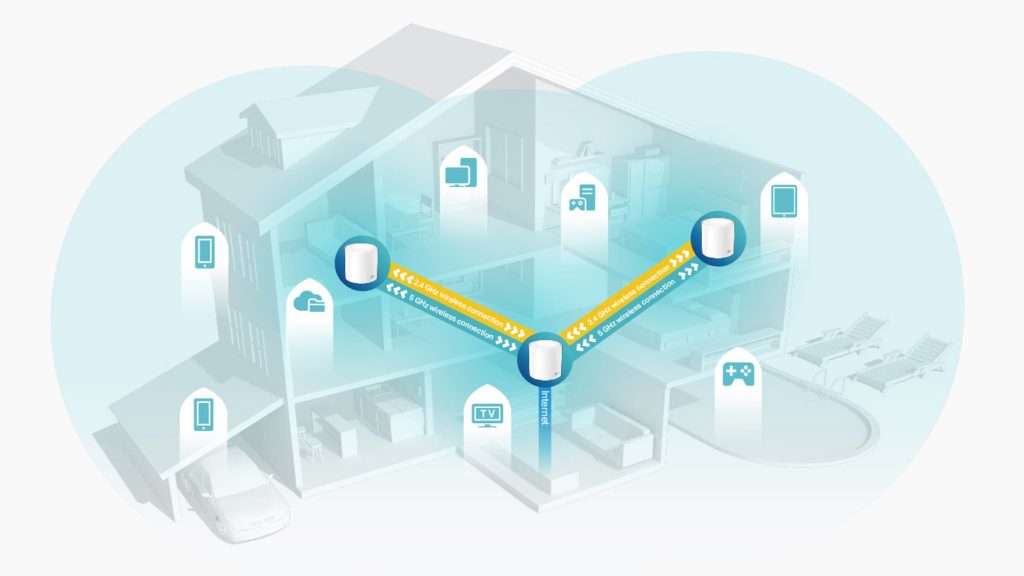 Now, let's have a quick explanation on how a mesh WiFi system works again. Unlike your conventional wireless router, a mesh WiFi system uses multiple access points and link them together in order to blanket your home with WiFi coverage. The combined power of multiple access points will result in a stronger WiFi signal and thus, a faster WiFi speed.
Unlike using a wireless extender which result in multiple WiFi names, the Deco X60 broadcast just one single WiFi name. With the Deco class leading seamless roaming feature, the system is able to intelligently switch you to the best access point and best band automatically. TP-Link says all Deco series is able to perform band steering and AP steering.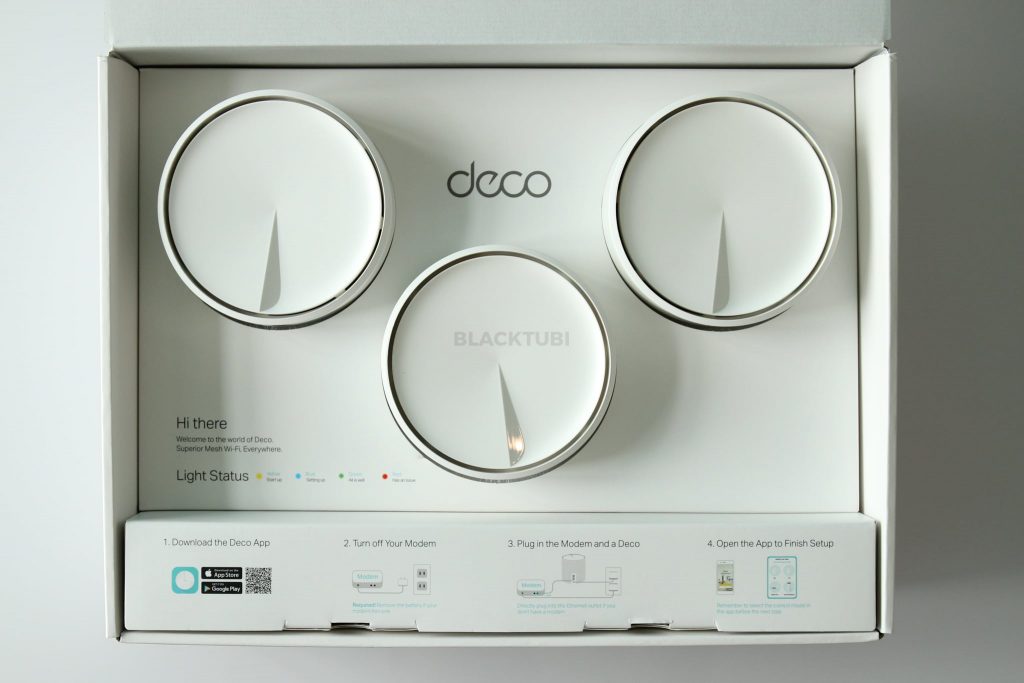 The Deco X60 mesh WiFi system is availale in both twin pack and triple pack variant. TP-Link says the twin pack variant is good for up to 5000 square feet and the triple pack is good for up to 7000 square feet.
| | |
| --- | --- |
| WiFi Band 1 | 2.4GHZ Wireless AX up to 574Mbps (2X2 40Mhz) |
| WiFi Band 2 | 5Ghz Wireless AX up to 2404Mbps (4X4 80Mhz) |
| CPU | Qualcomm 1Ghz Quad-Core CPU |
| RAM | 512MB |
| Ports | 2 x Gigabit Ethernet LAN/WAN Port |
The biggest difference on the Deco X60 will undoubtedly be the upgraded WiFi specs. It now features dual-band WiFi 6 up to AX3000 with a 1Ghz Quad-Core Qualcomm CPU. The Deco X60 is a huge improvement compared to the Deco X20 with a backhaul up to 3000Mbps instead of 1800Mbps. This is possible as the Deco X60 is having a 4×4 5Ghz WiFi channel, double the speed on the Deco X20.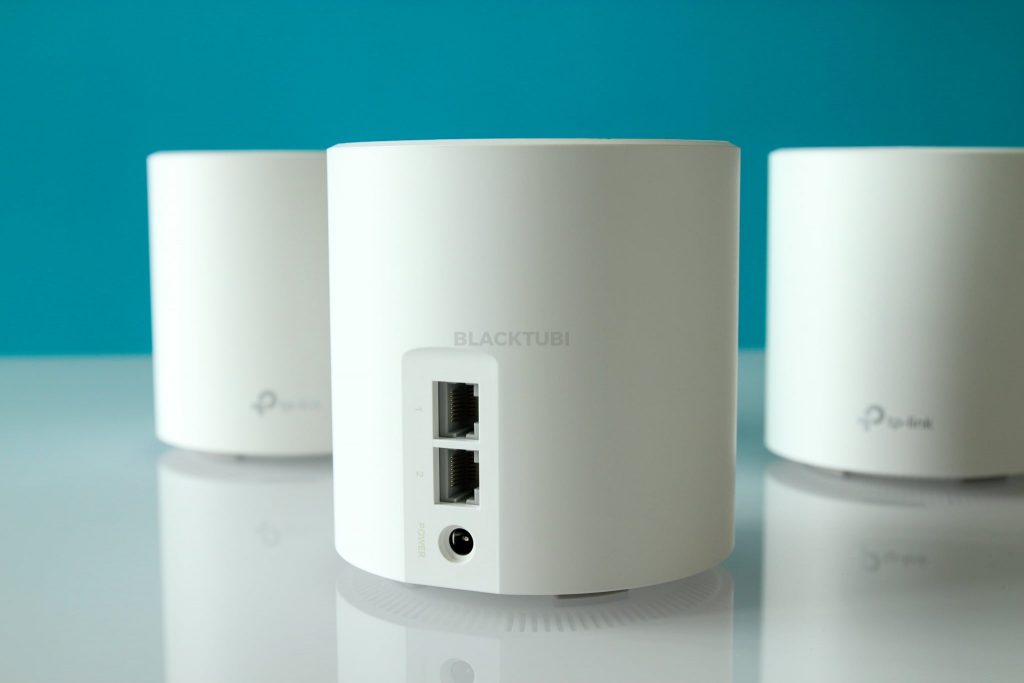 There are still only 2 Gigabit WAN/LAN ports on the Deco X60. But, you can always purchase an 8 ports Gigabit Ethernet switch and they are pretty cheap. View the full specs at TP-Link website here.
Like every TP-Link Deco mesh WiFi system, the setup process is done by using the TP-Link Deco app. Simply connect the one Deco X60 to your modem and turn it on, this unit will act as the mesh router. You can use the the Deco app to setup it once the light is blinking.
If you are using it for the first time, the app will need you to register for a TP-Link account. Then, it will guide you through the process of configuring the mesh router. The steps are really simple to follow on the app.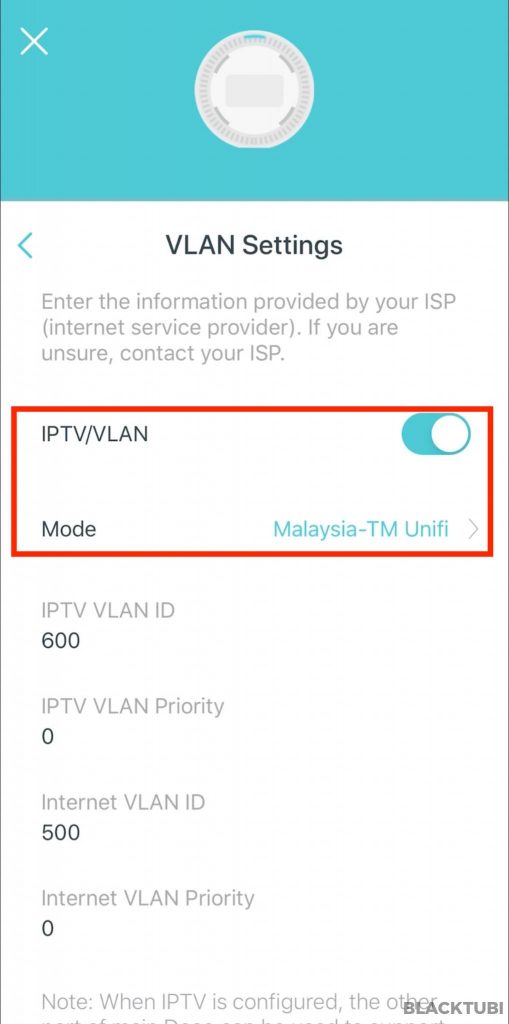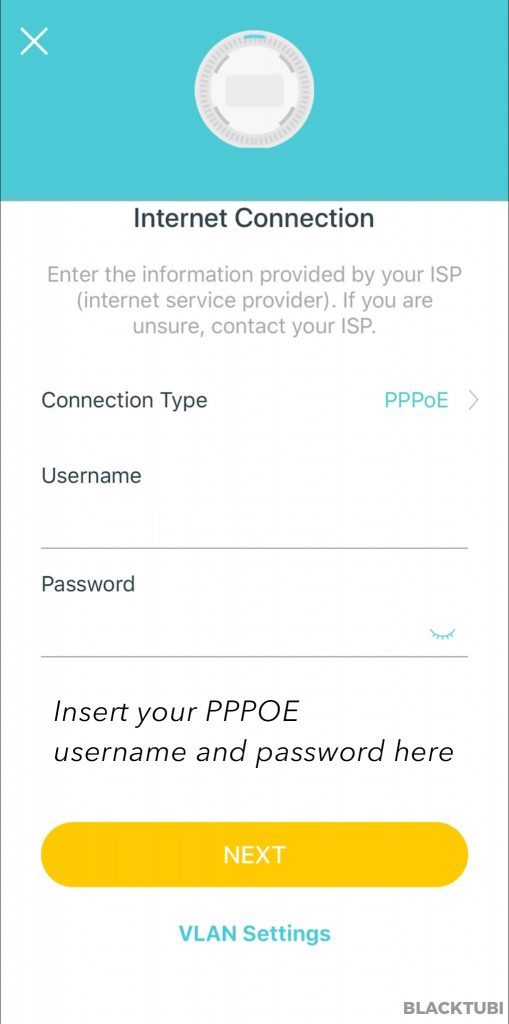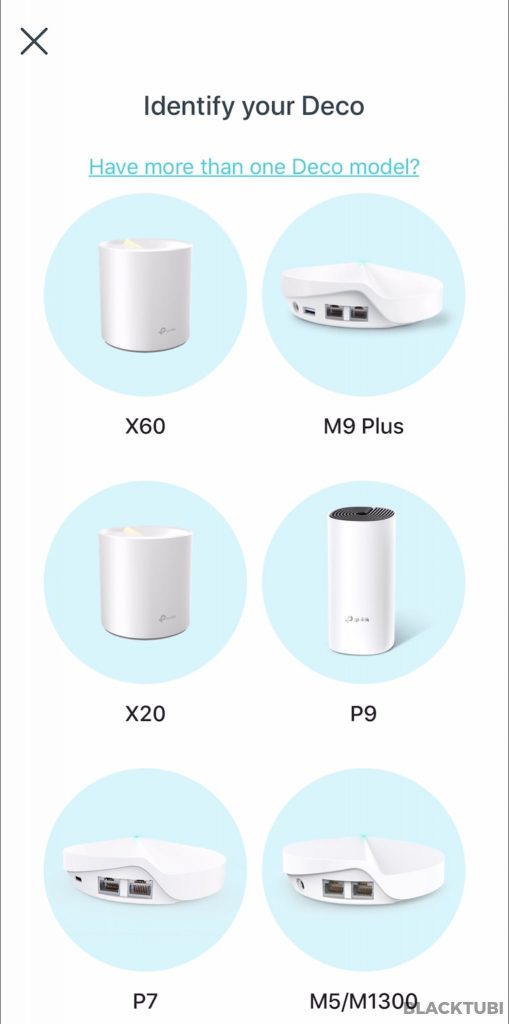 If you use Unifi in Malaysia, you must choose the VLAN Settings and select the TM-Unifi profile. Then key in the PPPOE username and password you obtained from TM customer service. That should get your Internet to work properly. The second LAN port on the mesh router will be reserved for the Unifi TV box and will not work with other devices.
For Unifi TV or HyppTV, connect the Unifi TV box to the LAN port of the mesh router unit. If you use the new Unifi TV 4K edition, do not connect it to the LAN port. Use the WiFi instead for those already using the latest 4K Unifi TV Box.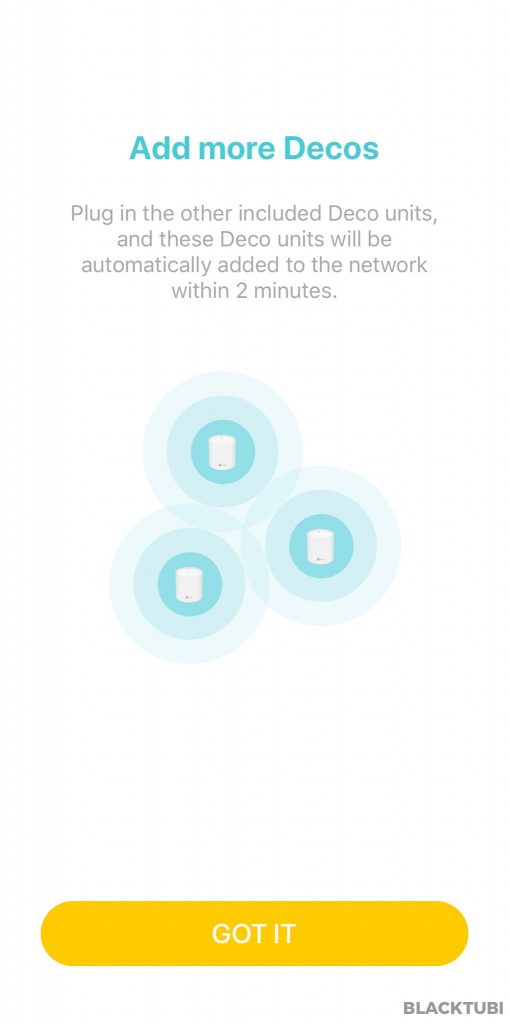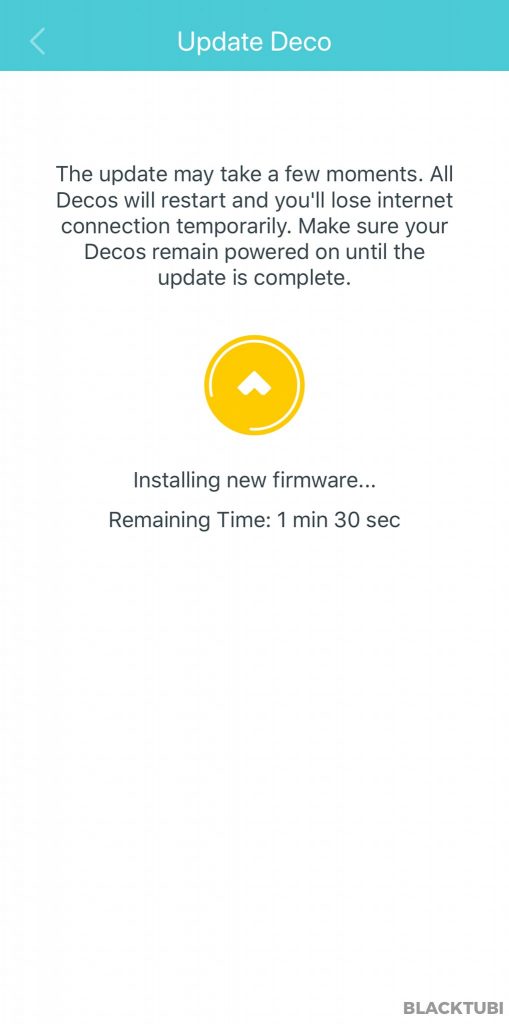 The process of linking up the mesh point to the mesh router is much easier now. Once the mesh router is working, turn on all your mesh point. They should be automatically detected and linked to the main router within 5 minutes. Great improvement from TP-Link here. The system will also notify you if there's any new firmware updates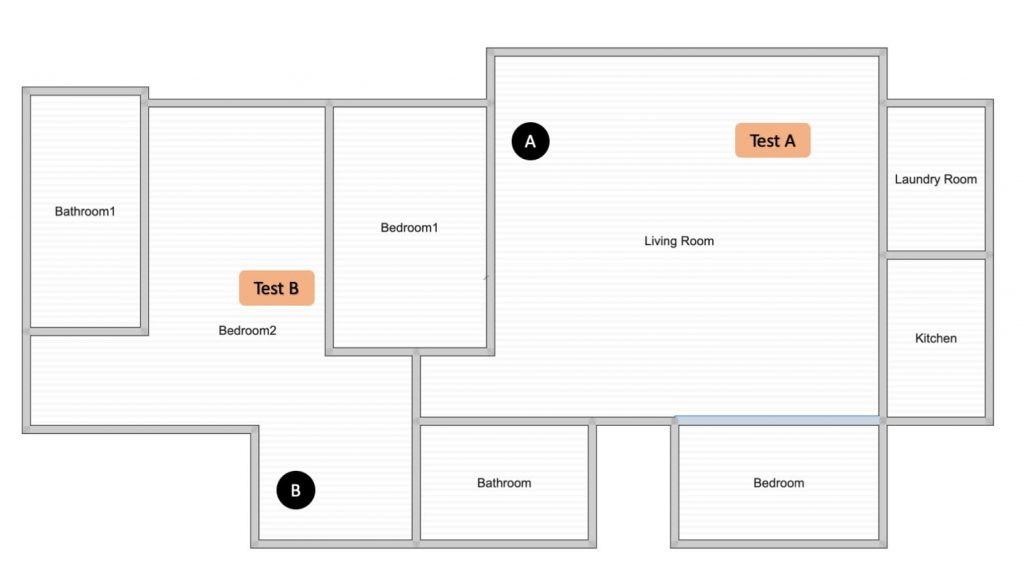 I got the Deco X60 setup in my house with a 1Gbps Internet connection. I will only be using 2 units since my apartment isn't really that big. Then, I tested the WiFi speed at 2 points in my house and compare it against other TP-Link mesh WiFi system.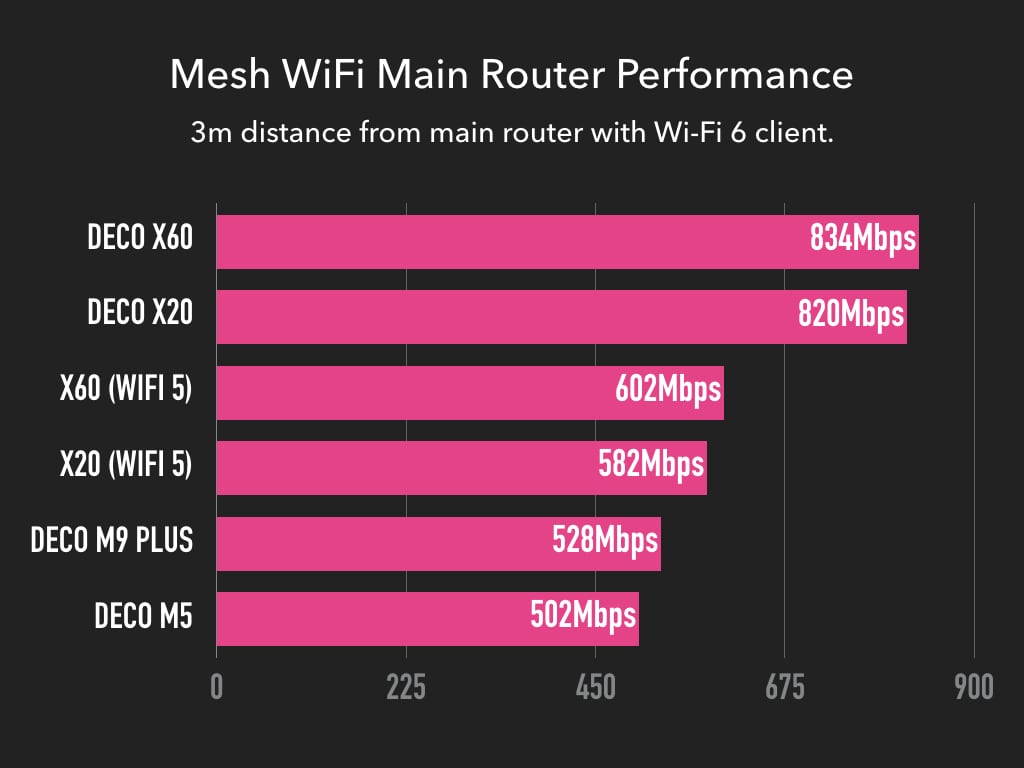 With the Deco X60, the WiFi speed is not over 800Mbps on the mesh router when tested using a Wi-Fi 6 client. Even when I used my old Wireless AC to do a speedtest, there's also some signficant speed improvement due to improved wireless radio.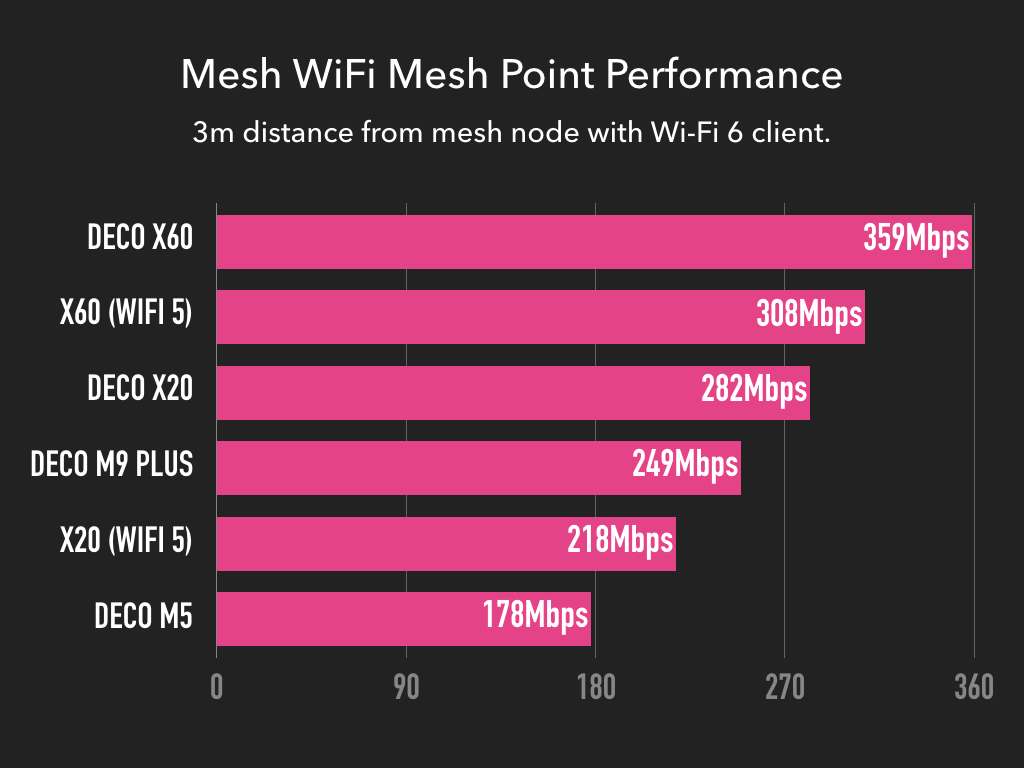 On the mesh point, the performance of the Deco X60 has also improved significantly over the previous Deco M5 and even Deco M9 Plus. Even our Wireless AC device have a much better WiFi speed eventhough they do not support WiFi 6.
Great roaming and stability
I am glad to say that the Deco X60 passes my week of testing without any issues. TP-Link roaming performance is still class-leading and make sure you enable the fast roaming option in the settings. The Deco X60 have full 802.11k/v/r support. It should work really well on most devices  and non of my devices have issues with it.
The TP-Link Deco app works really well in our testing. It is really responsive and user-friendly to operate. It can show you all the connected devices and their current network speed. The system is also able to support Guest WiFi function unlike some other mesh WiFi system in the market.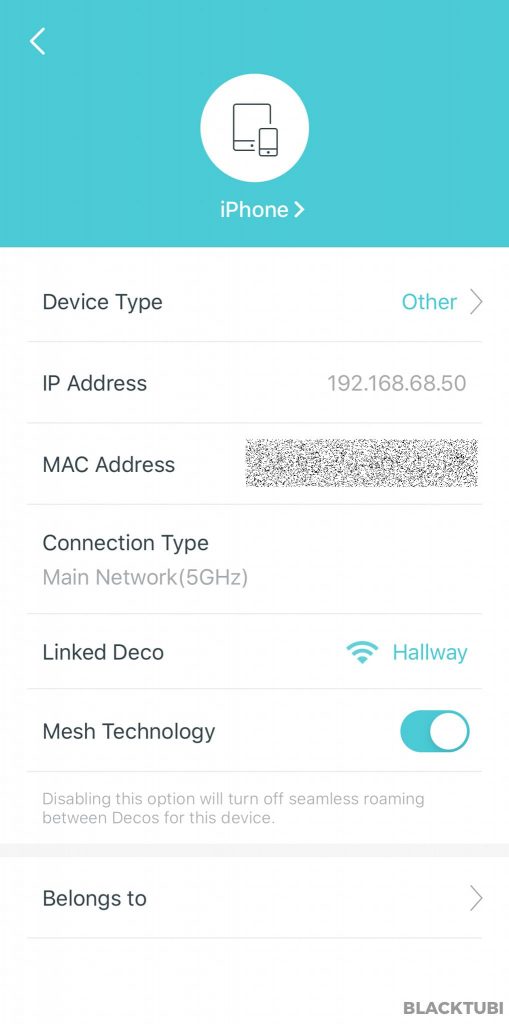 The Deco app is better than ever with new features added. It can show which mesh point your device is currently connected to. There's also a toggle to disable the roaming function for selected devices if you need. It's also worth mentioning that the app can work even when you are not connected to your home WiFi as the system is linked to TP-Link cloud.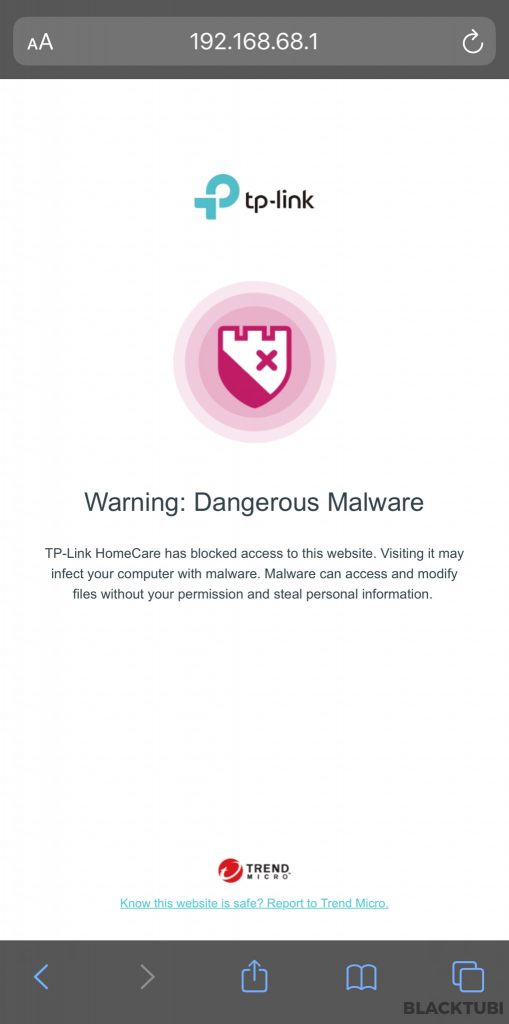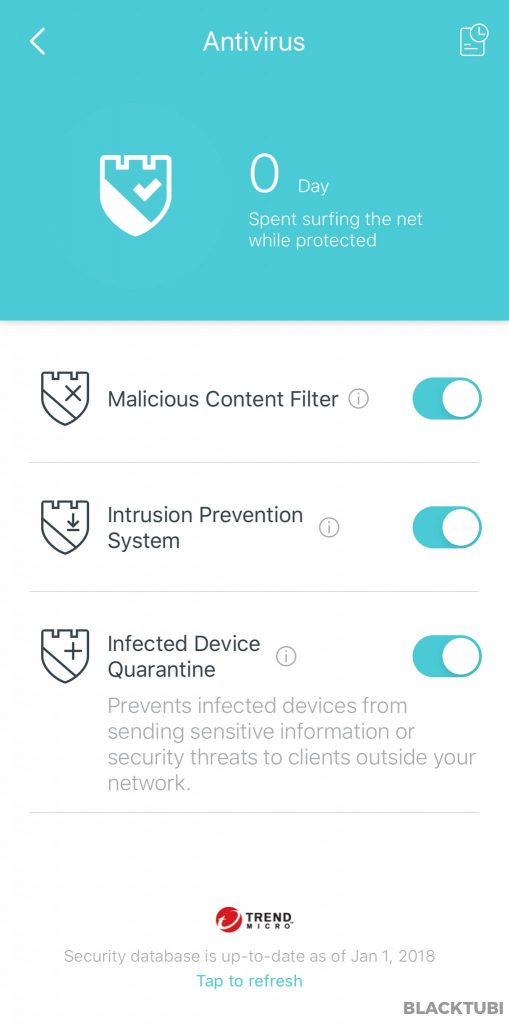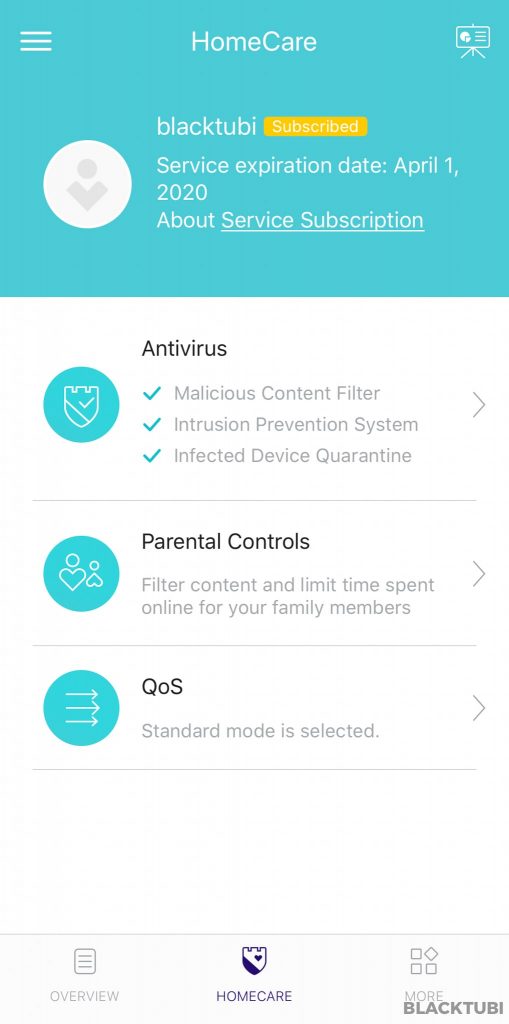 TP-Link included their HomeCare security suite on the Deco X60 with an enhanced Antivirus function and parental control feature. Unfortunately, the upgraded Antivirus function is only free for the initial 3 months and it will require a subscription afterwards. However, be rest assured, the Deco X60 still comes with a firewall function to protect your network
TP-Link parental control is still one of the best in the market. It lets you to select which devices you wish to restrict and what category of content to block. As an example, you can select a specific devices on your network and prevent it from accessing social media and streaming website. The parental control also let you to configure daily Internet usage limit as well as when the Internet will be disabled for selected device only.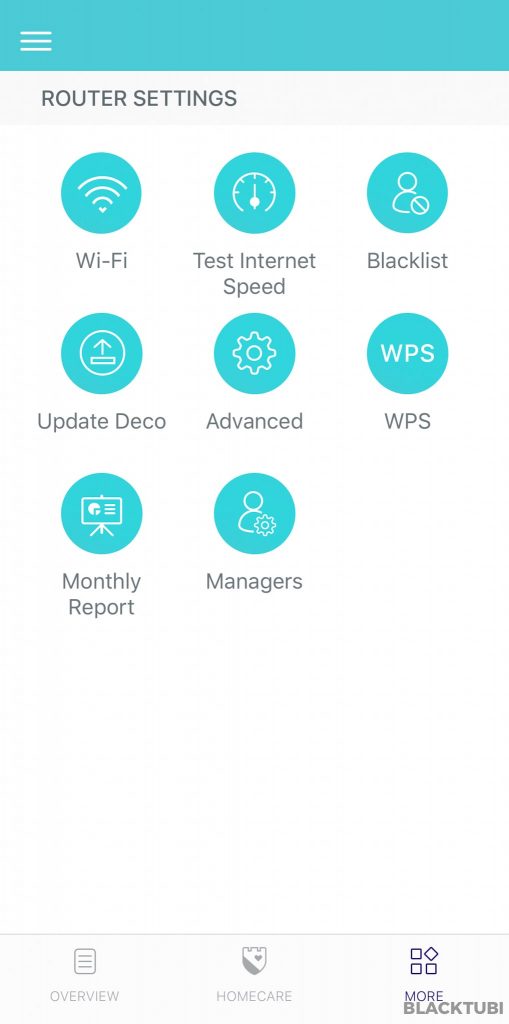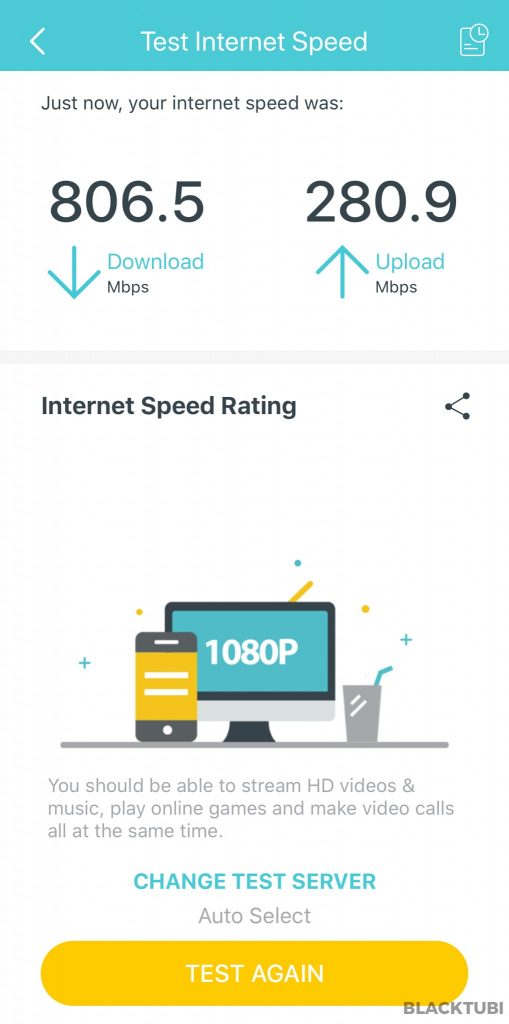 There are even more features hidden in the advanced tab. I really like the built-in Speedtest function and firmware of the system can also be updated easily using the Deco app. Although this is a mesh WiFi system, it still lets you to perform all the usual configurations like a normal wireless router.  Features like port forwarding, dynamic DNS and fixed DHCP lease are still available.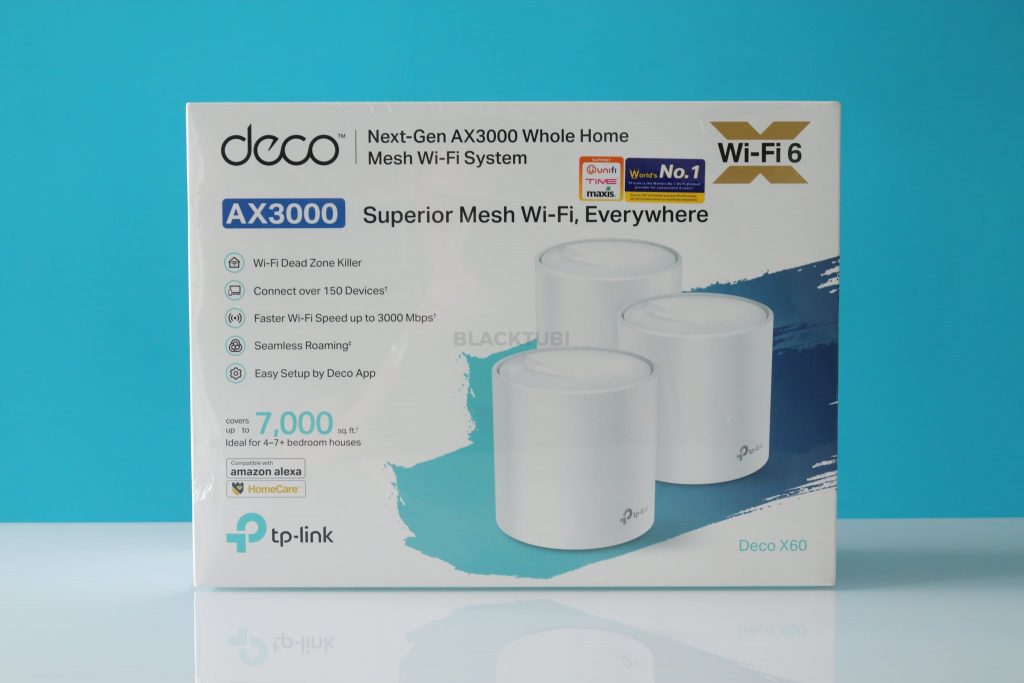 The Deco X60 is another great mesh WiFi system from TP-Link. It is mainly iterative improvement with faster WiFi and a stronger WiFi coverage. This is all possible thanks to the addition of WiFi 6 support and also the redesigned antenna array for a better WiFi coverage. I also really like TP-Link simple setup process by just an app without any complicated procedure.
While your mileage may vary, the twin pack Deco X60 should work really well in a landed house with total floor area up to 3500 sqft or a 2000 sqft apartment. You can consider the triple back variant if you stay in a bigger property.
Improved cooling performance
Faster Quad Core CPU
Powered by WiFi 6
2 LAN Ports only
HomeCare no longer free for life