TP-Link Kasa KP303 smart WiFi power strip is a great tool to make your home smarter. For those of you that wonder how it works, the KP303 can connect to your home WiFi network and let you to control your device using the provided TP-Link Kasa app.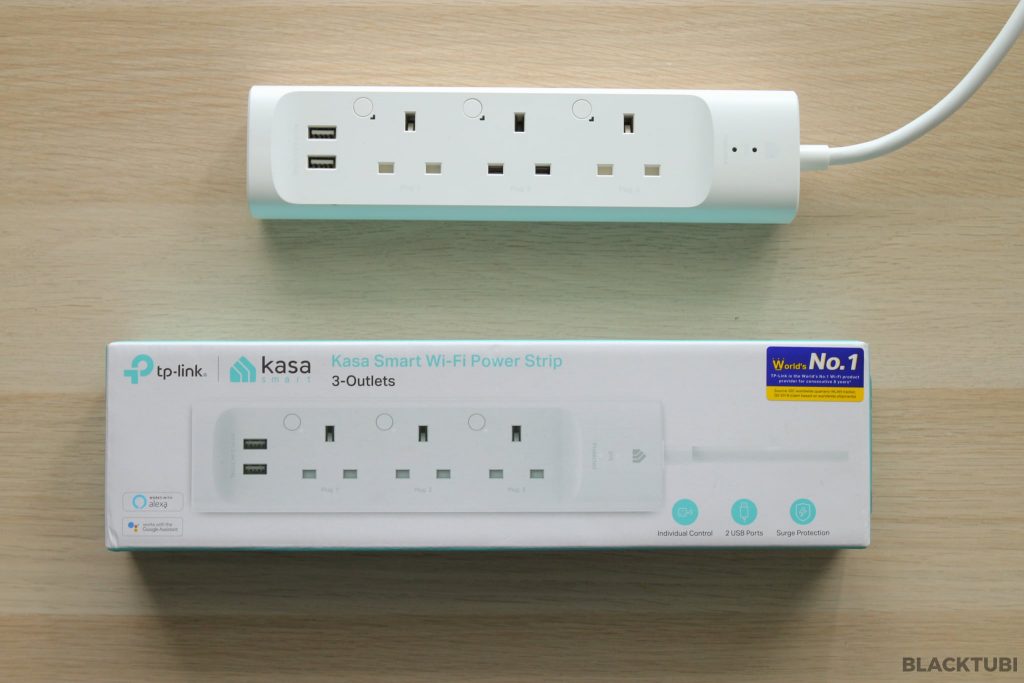 The device of the Kasa KP303 feels premium AS it's constructed of high quality plastic. Even the cord and the power socket feels really well-built. TP-Link claims that they are using a fire proof housing and it is certified by MCMC. It does seem really solid and have a good weight when holding it in my hand. My only complaint will be the relatively short power cord at just 1m. 
The buttons on the power strip are really tactile and clicky. There's a small LED indicator on each outlet and it can be disabled on the app. As for the USB ports, both of them support a maximum charging rate of 5V and 2.4A. The Kasa KP303 also comes with a built-in surge protection mechanism and a maximum total load up to 13A.
Setting up the Kasa KP303 is really easy by just connecting it to a power outlet and wait until the light is blinking yellow and green. While you are waiting, download the TP-Link Kasa app. The app will require you to create an account to link your smart power strip to it. 
The setup process is really simple. The app will request you to connect to the WiFi network of the power strip. Then it will let you to select your home WiFi network which the Kasa power strip will be connected to. Kasa KP303 also support firmware updating using the app.
The Kasa app is really simple and each outlet have their own toggles. You can use the app to control each individual outlet easily and there's almost no delay. It is also possible to group outlets to be controlled together and configure a custom name or icon. I can control the power even when I am outside and not connected to the home WiFi network.
Kasa KP303 lets you to setup scheduling and timer easily using the app. The scheduling feature let you to configure when to turn on or off a specific outlet. You can even configure it to auto repeat on specific days. This will be useful for festival lighting or signage lamp on a business that only turn on at specific time. 
I am also glad that the Kasa KP303 comes with support for Google Assistant and Amazon Alexa. You can link them to your favourite smart assistant and use voice commands on your phone to control the power outlet. You can refer to TP-Link's guide on how to link them to Google Assistant here.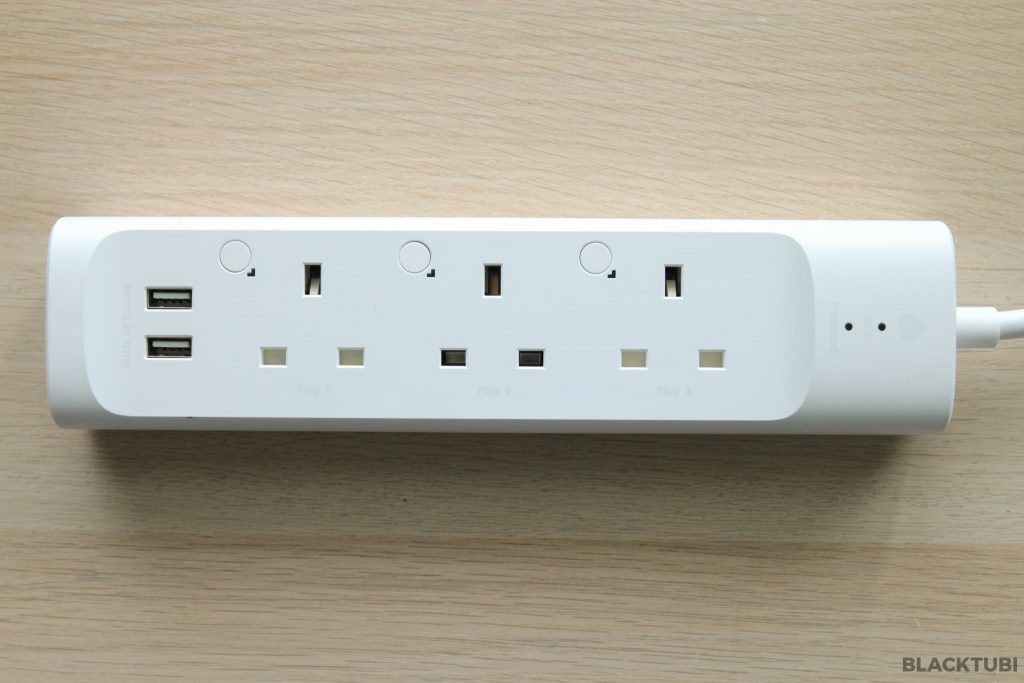 TP-Link Kasa KP303 is a great affordable Wi-Fi smart power strip. At just slightly more than RM100, it comes with 3 power outlets and 2 USB ports with a safe design. The app is really well thought off and it function really well in my testing. The KP303 is an affordable tool to make your home smarter.