The TP-LINK M7300 is a LTE Mobile Hotspot. It is relatively small and light-weight which makes it very portable. The design is pretty basic. There is no screen on the device. Instead, the screen is replaced by 3 status indicators. Besides, there is only a button on the device and the only feature is to turn the device on and off. You will have to rely on the web interface of the mobile app for all configurations.
Quick Specs:
LTE Cat4 150Mbps
MicroSD file sharing
2000mAh battery
2.4Ghz Wireless
User Interface: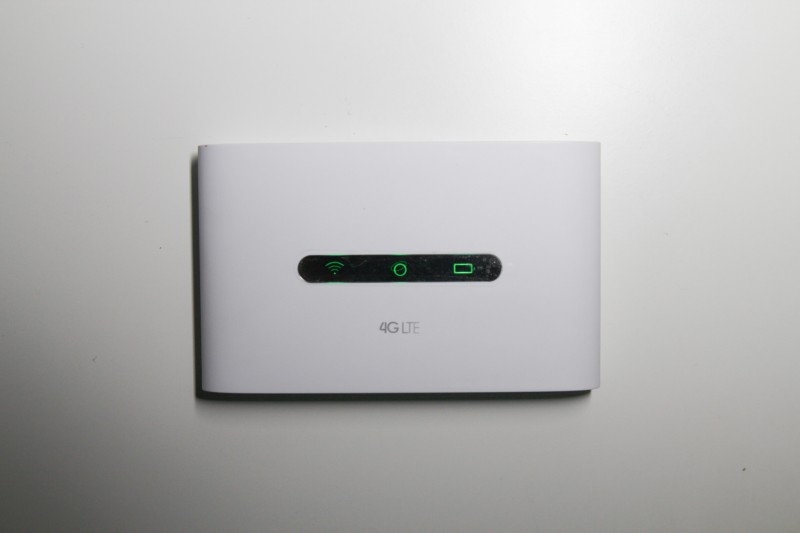 TP-LINK M7300 does not come with a screen. Thus, everything needs to be done either via the web interface or the mobile app. The user interface is pretty good, everything is nicely laid out. You should not need it a lot, once you got it configured, just leave it there.
As a mobile hotspot, you will probably use the mobile app more. Luckily, the app is great as well. It is well built and easy to use. Basically, everything you can do on the web interface can be done in the app. You can control connected client, set data usage, change LTE or 3G and etc with the app. The app is available for Android and iOS.
Performance: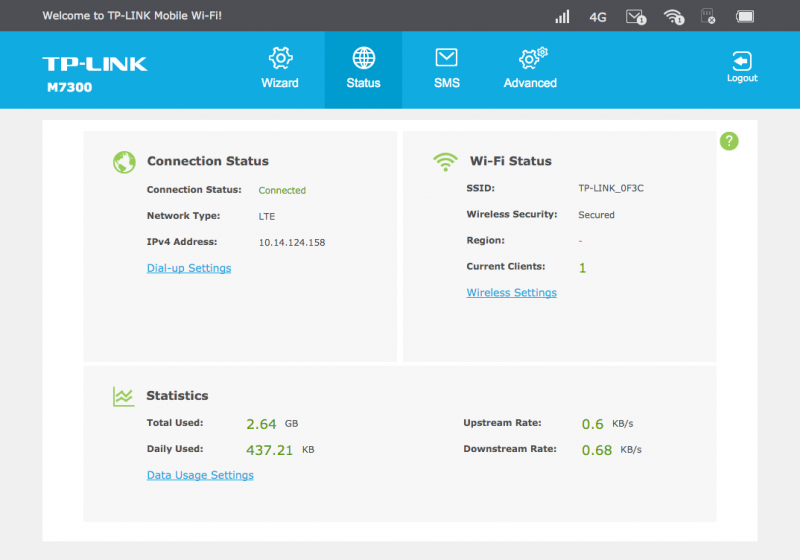 The M7300 supports up to LTE Cat4 with download speed up to 150Mbps. The performance on the mobile hotspot is great with good stability. I am able to get a good speed from it. Most importantly, it switches between 3G and LTE quickly as well. Therfore, you won't have any downtime even you are driving through areas without 4G LTE coverage.
TP-LINK M7300 Battery Life: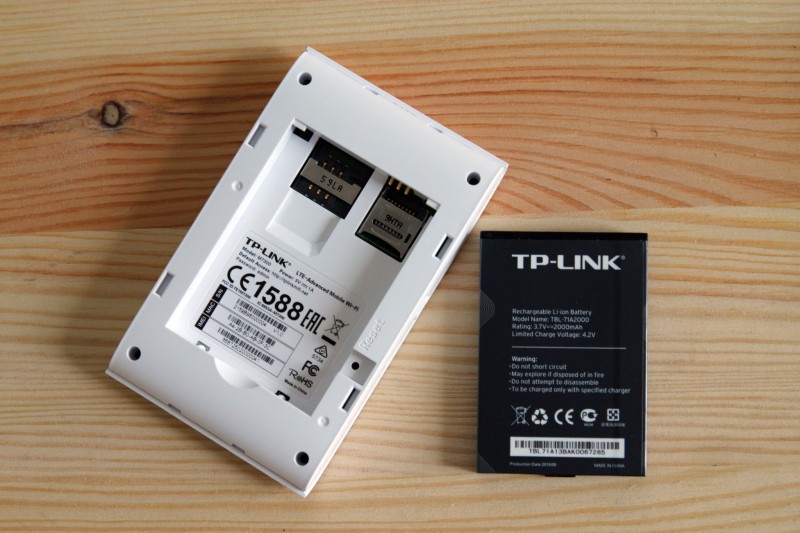 TP-LINK M7300 comes with a removable 2000mAh battery. The battery life of the M7300 is pretty decent. TP-LINK claims it supports up to 10 hours of continuous browsing. I did not conduct a proper test but on my combined testing, it lasts 6-7 hours. However, battery life varies depending on a lot of factors. Luckily, you are able to replace the battery after a few years once it wears out thanks to the removable battery.
The Verdict:

The TP-LINK M7300 is a great mobile hotspot. It is small, lightweight and have a long battery life. The performance is decent as well. It is not really cheap a cheap device. You may be able to buy a RM300 smartphone with LTE and turn it into a hotspot. However, the performance is not as good and it is not as portable as this. The M7300 may not come with a screen but you gain battery life. It ticks all the boxed of a mobile hotspot by being small, light-weight and a great battery life.
Pros:
Portable
Decent battery life
Solid Performance
Cons: