TP-LINK M7350 Introduction:
The TP-LINK M7350 is a LTE MiFi modem.  It is portable and suits those who want to share their 3G/4G Internet wirelessly whether you are going for a trip or you travel a lot.

The packaging is quite simple, just a small white box and some accessories. It comes with a wall adapter, MicroUSB cable, Nano SIM and Micro SIM adapter. TP-LINK includes a 2 years warranty as well.
Quick Specs:
LTE FDD Cat4 150Mbps (800/900/1800/2100/2600MHz)
3G DC-HSPA+ 42Mbps (900/2100Mhz)
Wireless 2.4Ghz and 5Ghz
2550mAh removable battery
Click here for detailed specification.
Design: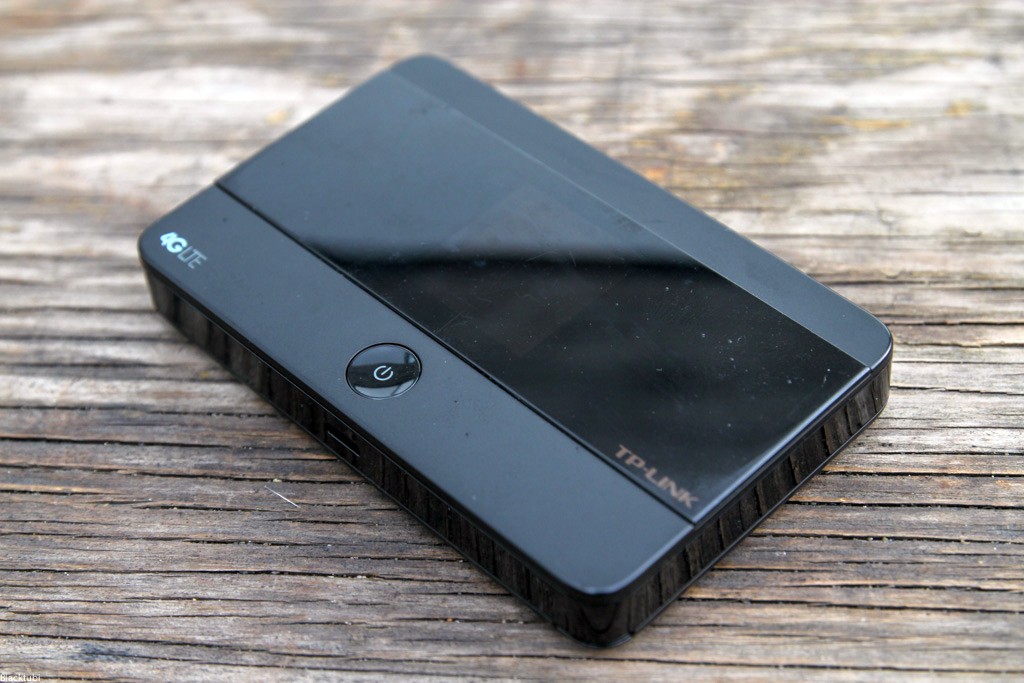 The TP-LINK M7350 feature a rectangle design with rounded edge, not exactly curvy like the Huawei E5776. I really like the matte surface of the device, it feel really nice and not a fingerprint magnet. There are 2 buttons that was actually useful to do some simple configuration.
The device is not really small, but it is lightweight. No problems fitting in a pocket anyway.
User interface and features:
The small screen in front of the TP-LINK M7350 allows you to get info from the device quickly. There's the current speed and the data usage. You can perform some quick settings on the screen as well. It is a really handy feature and not available on most MiFi I tried.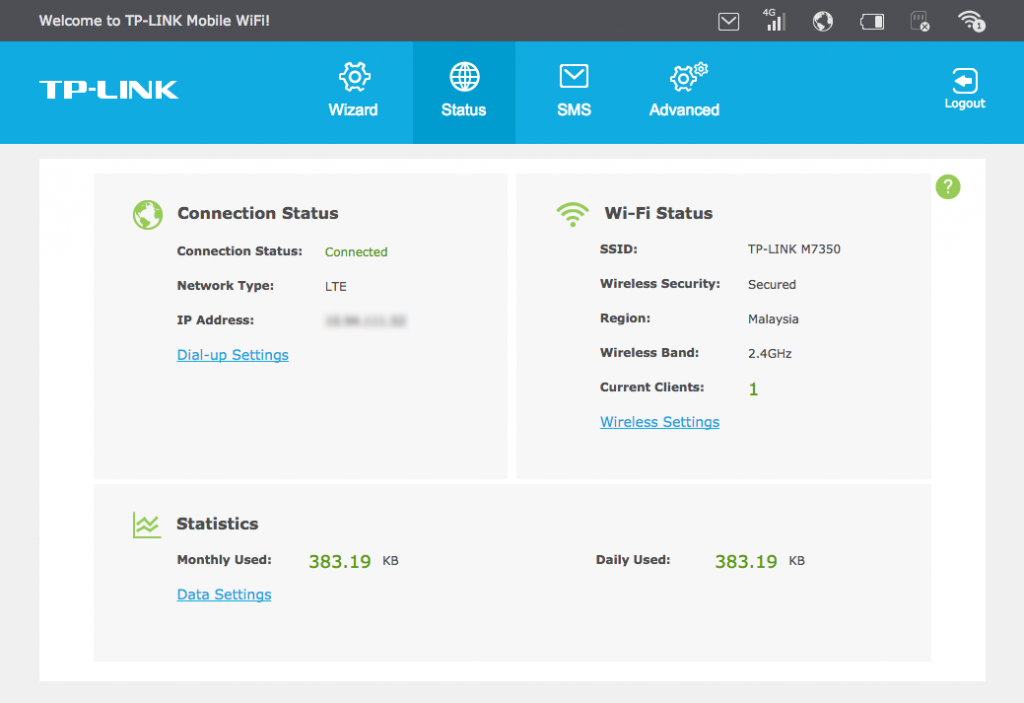 The web interface is equally good. TP-LINK does allow a lot of configuration. You can't even change the default DNS on some MiFi. However, no diagnostics information about your connection is available. The only information you can get is the signal bar. Not even proper signal readout.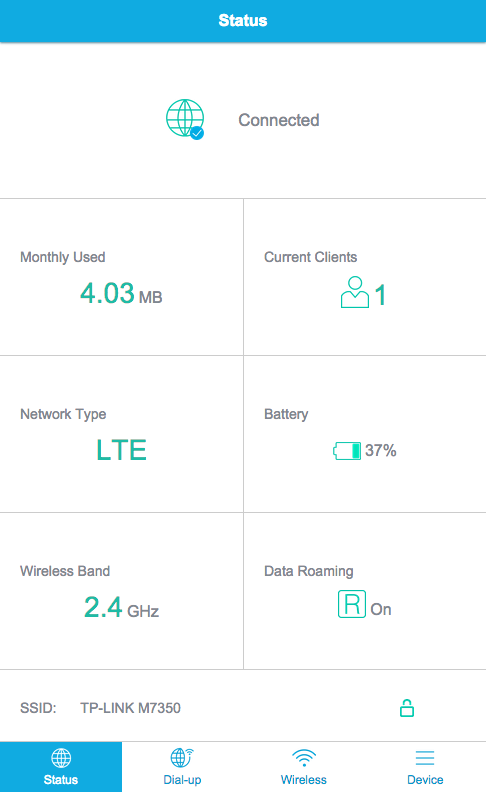 TP-LINK didn't build a mobile app for the device but the mobile web interface is alright. Unfortunately, you can't read SMS messages on the mobile web.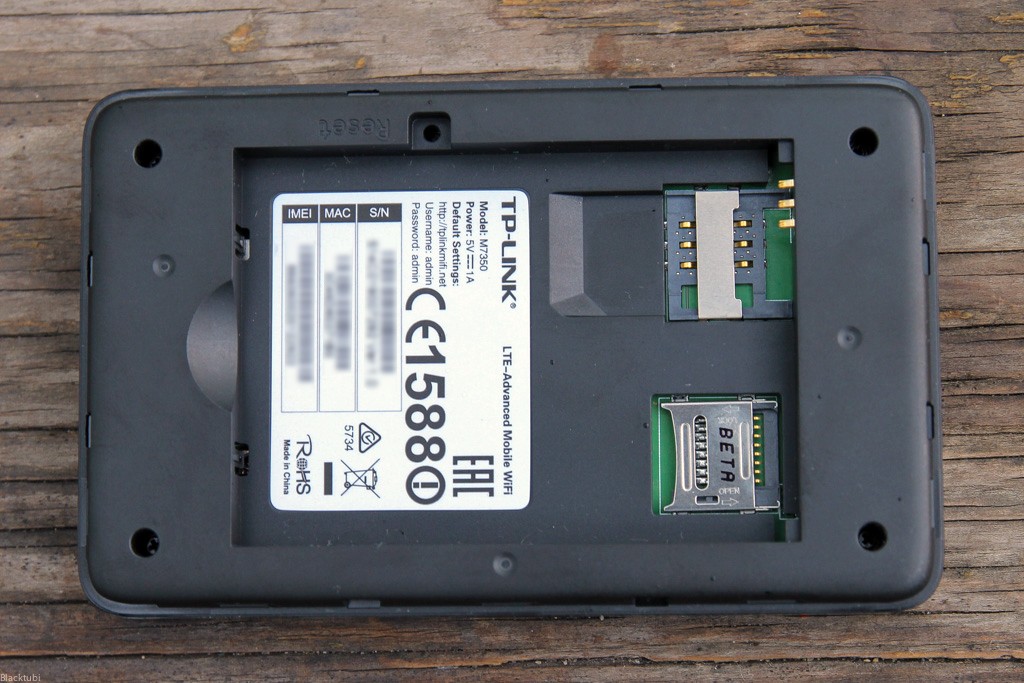 There's a MicroSD card slot for you do share your files wirelessly (Samba) or via the USB cable. It support MicroSD card up to 32GB.
Performance: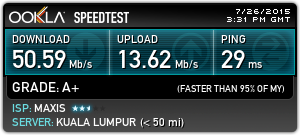 TP-LINK M7350 support LTE Cat4 up to 150Mbps download speed. The performance is as what you expect from a Cat4 LTE device. No issue on signal reception for me, it receive signal just fine like my other devices. It is fully compatible* with Malaysia 4G LTE and 3G network with all bands supported. You can force your device on 3G or 4G via the small display quickly.
*TMgo is not tested as I don't have a TMgo SIM pack and my place is not TMgo covered. TMgo third party device compatibility is very mixed as well.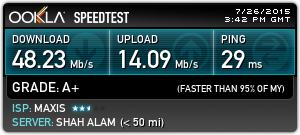 The wireless performance of this device is actually quite good. As you can see, there are no big difference compare to a direct USB connection. The speedtest is done with a TP-LINK Archer T4U AC1200 Wireless Adapter.
No issue with wireless coverage as well, all devices in the same room are able to connect without any issue. The device does support wireless 5Ghz in addition to 2.4Ghz, which is quite handy on location where wireless 2.4Ghz is congested. You can toggle between wireless 2.4Ghz and 5Ghz via the small display quickly. The device support a maximum of 15 clients connected at a same time.
Heat is not an issue with this device, it just get warm and never hot. You shouldn't feel any discomfort if you keep it in your pocket.
Battery: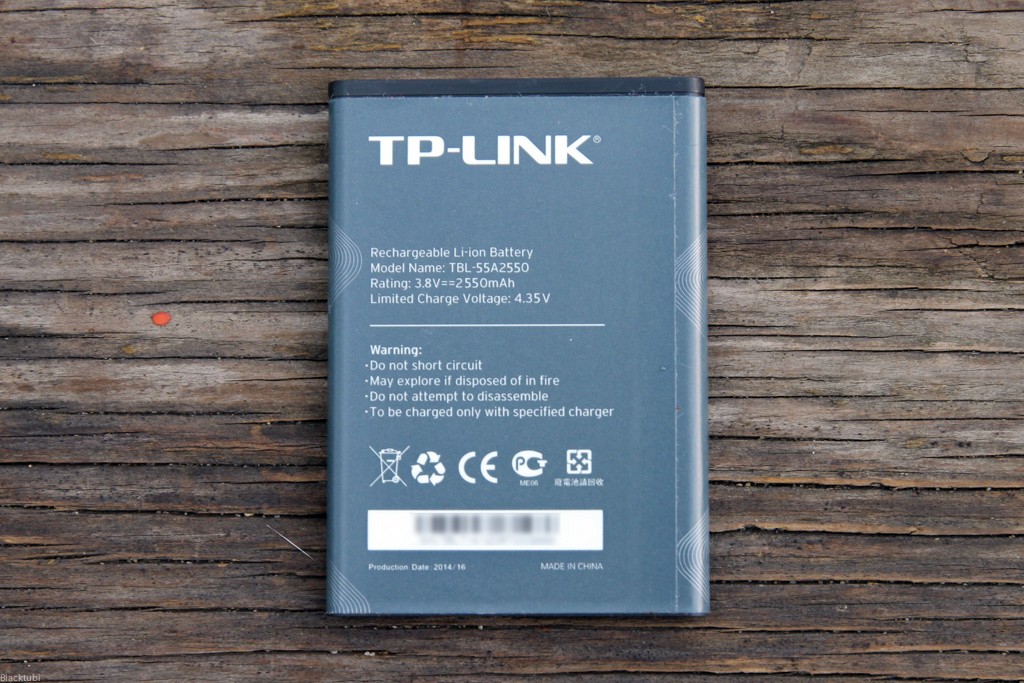 TP-LINK M7350 comes with a 2550mAh battery. The battery life of the device is alright. It last around 5 to 6 hours on my test. TP-LINK claims the battery should last for 10 hours on optimum condition but do note that battery life depends on signal and device configuration.
Best of all, the battery is removable! You can replace it when the battery is worn out which is something happen quite frequently on MiFi device. The device does power on when plugged in without battery but I can't get it to work.  I think it is disabled for stability concern but I do hope this feature is available.
Conclusion: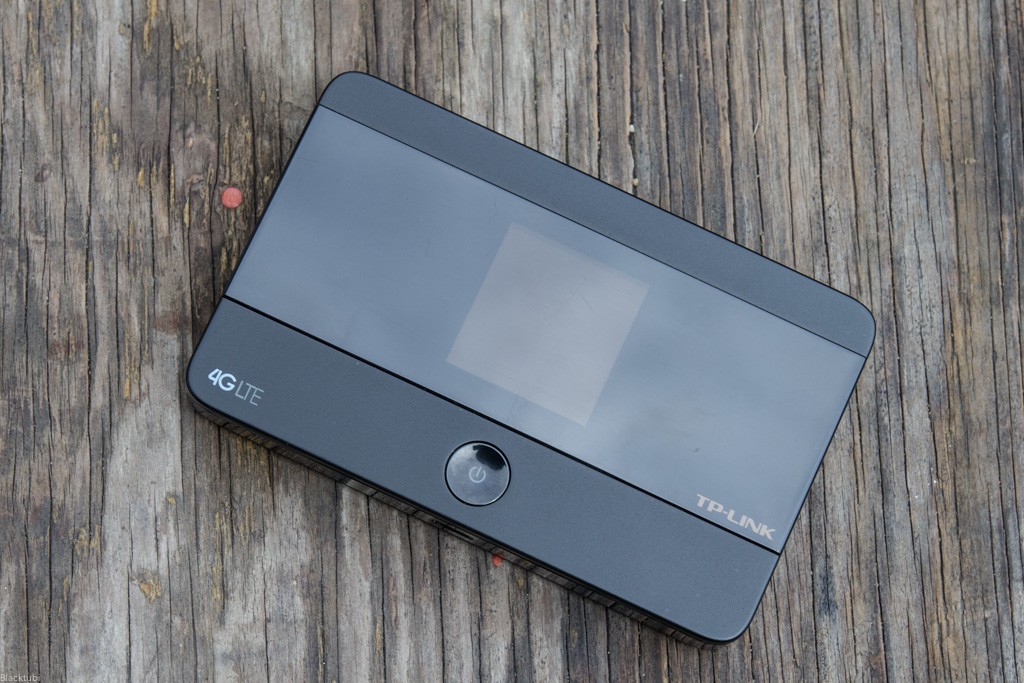 The TP-LINK M7350 is a good MiFi device. It does what a MiFi should do. The network performance is good and the battery last long enough for daily usage; plus it is removable. I do hope it is able to run without battery. The web interface is one of the nicest I ever use and it is very configurable and user friendly. I certainly recommend this if you are looking for a MiFi device right now.