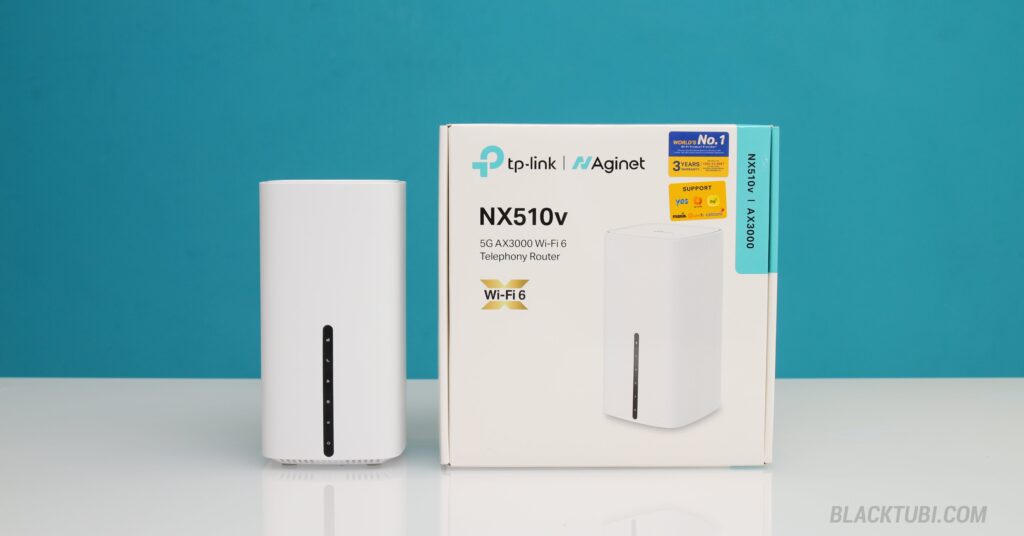 TP-Link NX510V is a 5G modem router suppot 5G speed up to 3.5Gbps. It's fully compatible with all 5G networks in Malaysia including Maxis, Celcom, DiGi, Umobile, YES5G, Unifi and more. The NX510V compliments the current Deco X50-5G modem router offered by TP-Link.
TP-Link NX510V is part of TP-Link's Aginet family that's typically reserved for service providers. However, due to popular demand of 5G modem router in Malaysia, TP-Link decided to introduce this product to the local consumer market. That's a good thing as 5G modem choices are rather limited for now.
TP-Link NX510V: 5G Performance Test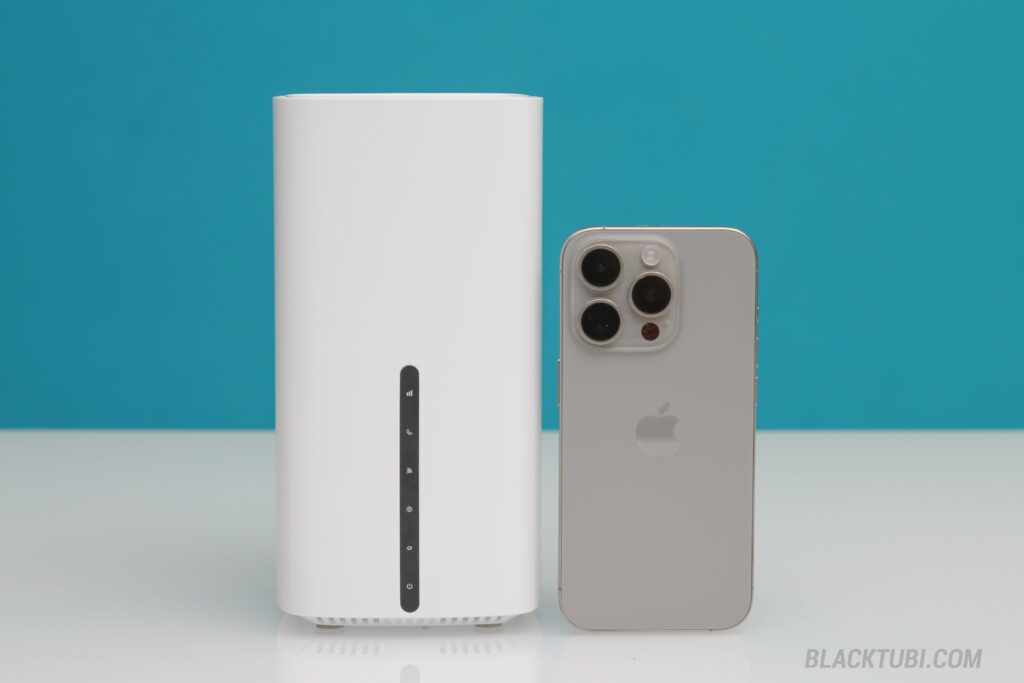 The performance of the NX510V is pretty much like any good 5G modem in the market. It's fast and if you're lucky, you can get close to 1Gbps. However, it will ultimately depends on your service provider, network coverage and the current congestion level of the 5G cell tower.
I manage to obtain around 500Mbps when testing TP-Link NX510V on Maxis 5G network at my home with mediocre coverage. When testing it at my office with a better 5G coverage, I can get 800Mbps easily while running speedtest. The Wi-Fi 6 AX3000 is more than enough for current 5G performance.
I also noted that the 5G signal reception of the NX510V is better than my iPhone 15 Pro while testing it indoor at my apartment. My iPhone only manage to get 2-3 bars with speed of around 400Mbps while the NX510V manages to achieve a slightly faster speed of 500Mbps.
TP-Link NX510V: Active Cooling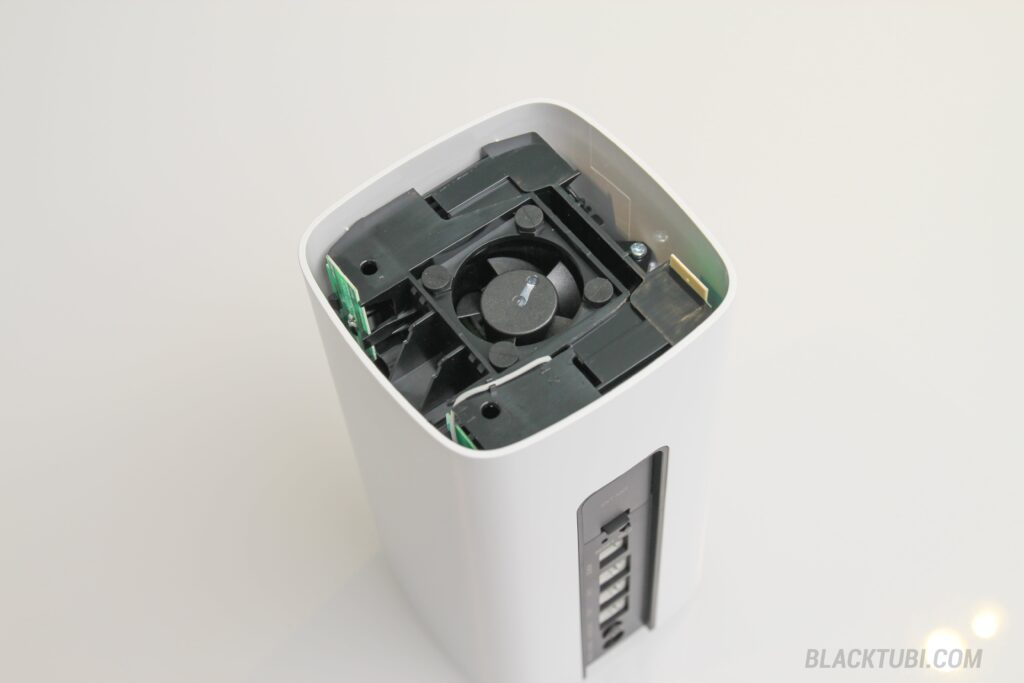 Sustained performance is a really important factor to consider when talking about 5G and the NX510V shines. That's because it comes with active cooling fan to ensure the 5G modem and high performance radio circuitry always operate at the ideal temperature, ensuring a good 5G performance.
The fan is rather quiet and you probably couldn't hear it even in a very quiet room unless you put your ears next to the modem. During my test, the modem remain stable with speed consistently above 500Mbps even after stress testing it for several hours.
TP-Link NX510V: 5G Specs and Ports
| | |
| --- | --- |
| 5G Performance | 5G Sub-6 up to 3.5Gbps  |
| Wi-Fi Performance | Wi-Fi 6 AX3000 2×2 |
| Ports | 3x Gigabit Ethernet WAN/LAN ports |
| Telephony | 1x RJ11 Telephone jack |
| Mesh Support | EasyMesh |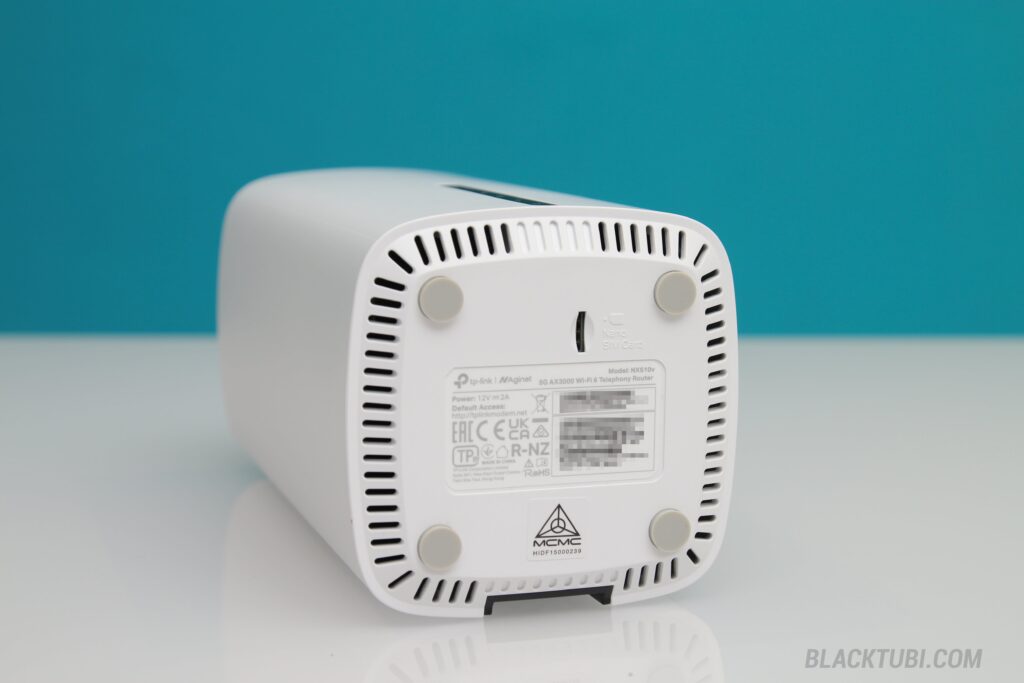 TP-Link NX510V is powered by a Qualcomm 5G radio supporting speed up to 3.5Gbps. The device is fully unlocked if you purchase it from TP-Link and it will work with all Internet service provider in Malaysia. I managed to test it with SIM cards from Maxis, DiGi and YES 5G.
While the TP-Link NX510V is a 5G modem, it is backwards compatible with 4G or even 3G Internet plans as well. The router will automatically fallback to a slower connection if 5G signal is not found or if it's not supported on your telco plan.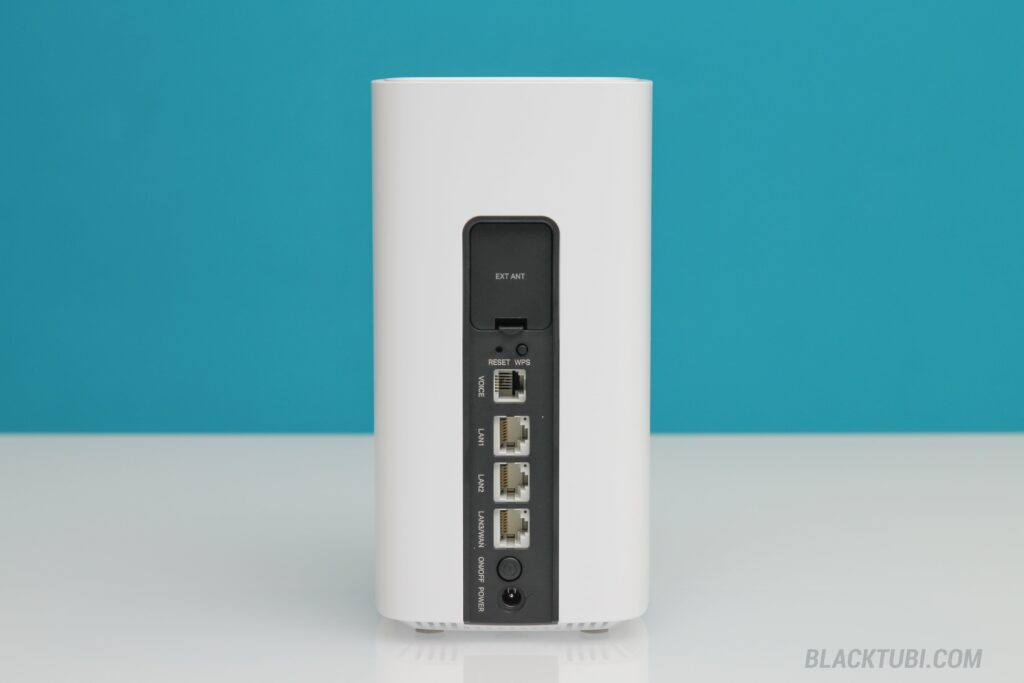 Another interesting feature on the NX510V is the telephony feature where it will let you to connect it to a conventional RJ11 telephone and use the voice plan of your SIM card. However, I couldn't test this function as I do not have a traditional phone with me. TP-Link says this product will support VoLTE.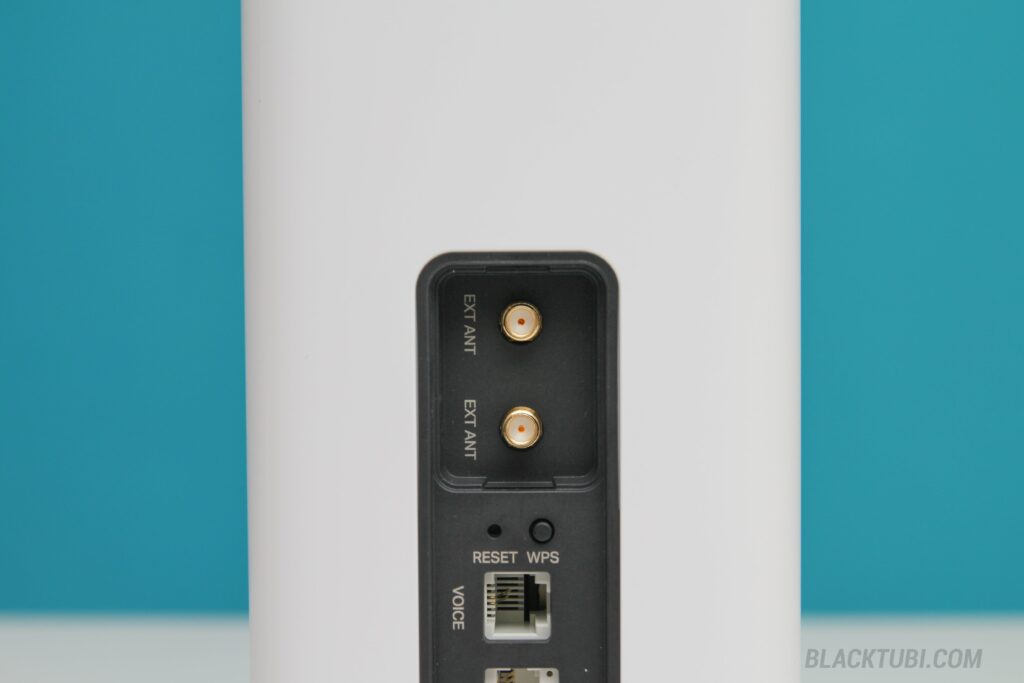 For the power users who prefer to use an external for a better signal reception, it's possible to use an external antenna with the NX510V as it comes with a pair of SMA antenna port. However, you'll need to enable the external antenna feature at the settings as it wouldn't auto-detect the external antennas.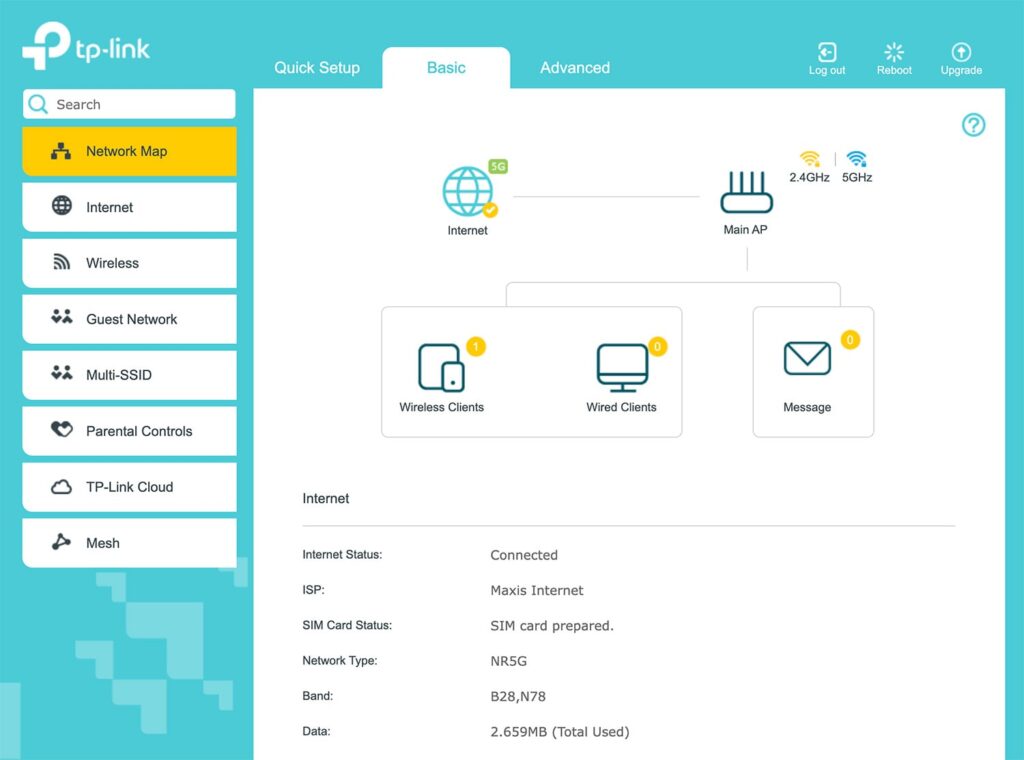 TP-Link NX510V can be configured by either the web interface or the Aginet app. I prefer the web interface as the procedure is easier than the Aginet app. The web interface provide significantly more configurations and customization than the Aginet. It's also more customizable then the Deco X50-5G.
The configuration process is very straightforward as it's pretty much plug-n-play. TP-Link NX510V will automatically detect and use the right carrier APN profile of your SIM card without having to manually input them. It's possible to send and receive SMS text messages on the TP-Link Aginet app as well.
The Aginet app is pretty handy to monitor the network, send SMS messages and view connected devices. Since it's linked to TP-Link cloud, the router can be controlled even when I'm using my office Wi-Fi network. Sadly, the NX510V only comes with a simple time scheduling parental control feature.
TP-Link NX510V Band Locking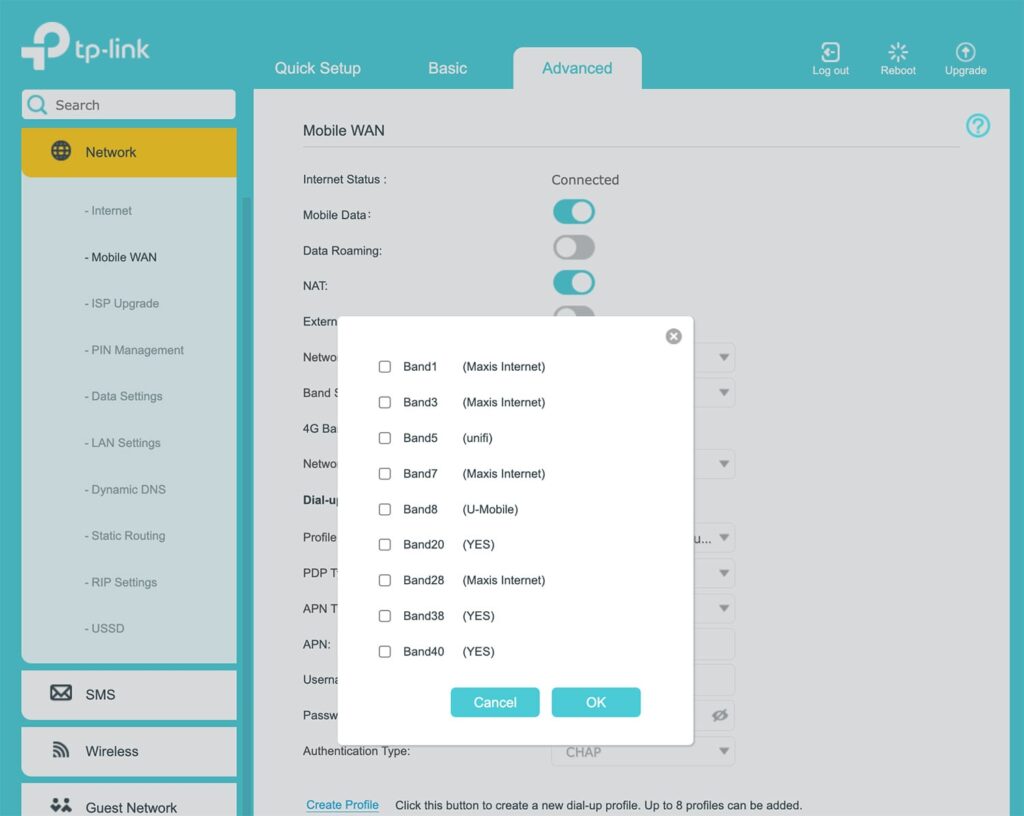 It's possible to configure 4G band locking on the NX510V and I managed to manually lock to every single band offered by Maxis in Malaysia when testing this product. TP-Link will even let you to customize the carrier aggregation band combination but it will ultimately depends on telco support.
However, I couldn't test the band locking feature on the 5G network as there's only one 5G band operating in Malaysia currently. There's a 5G preferred network option which will attempt to keep the router connected to the 5G band even when the 4G signal is stronger.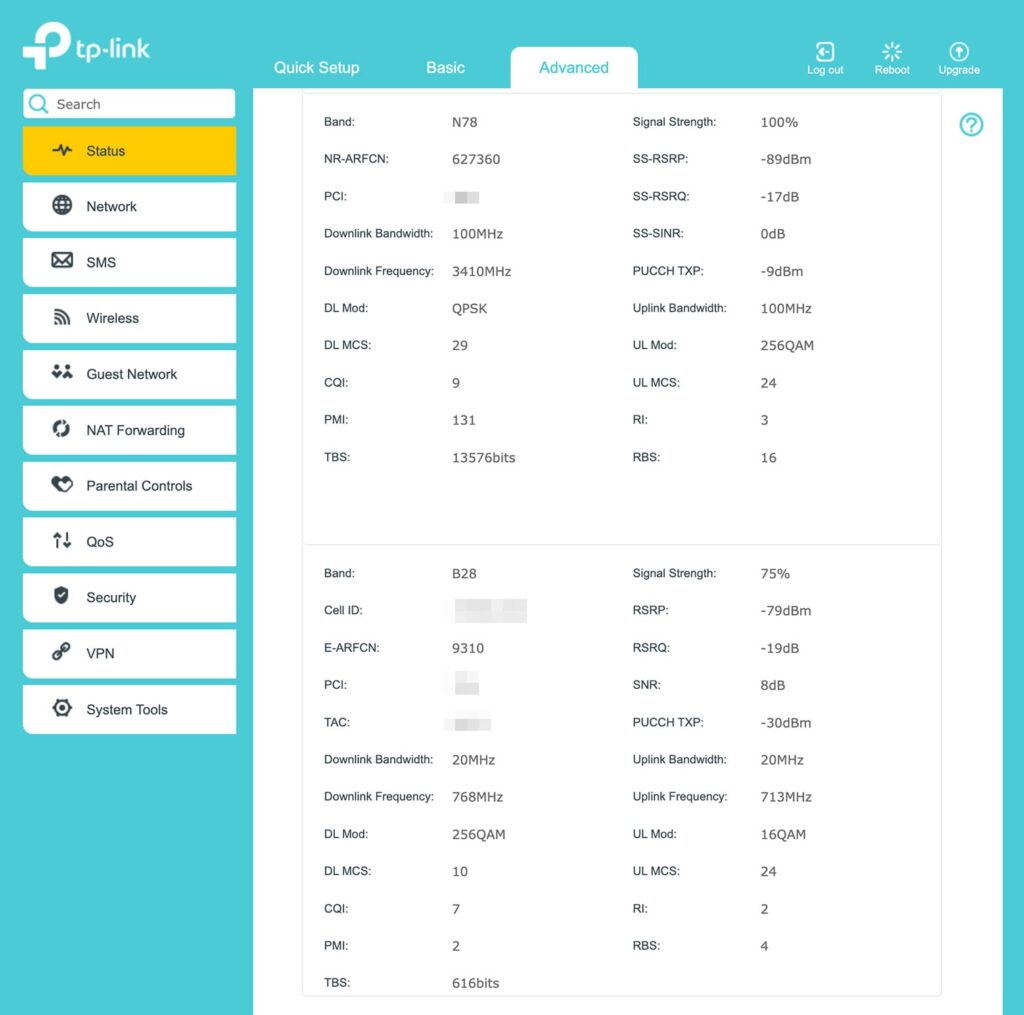 Unlike the Deco X50-5G, the firmware on the NX510V will show you the full details of the cellular network. That will be really useful for power users who wish to tweak the router to obtain the best ever 5G performance by connecting it to a particular cell tower or optimizing antenna angles.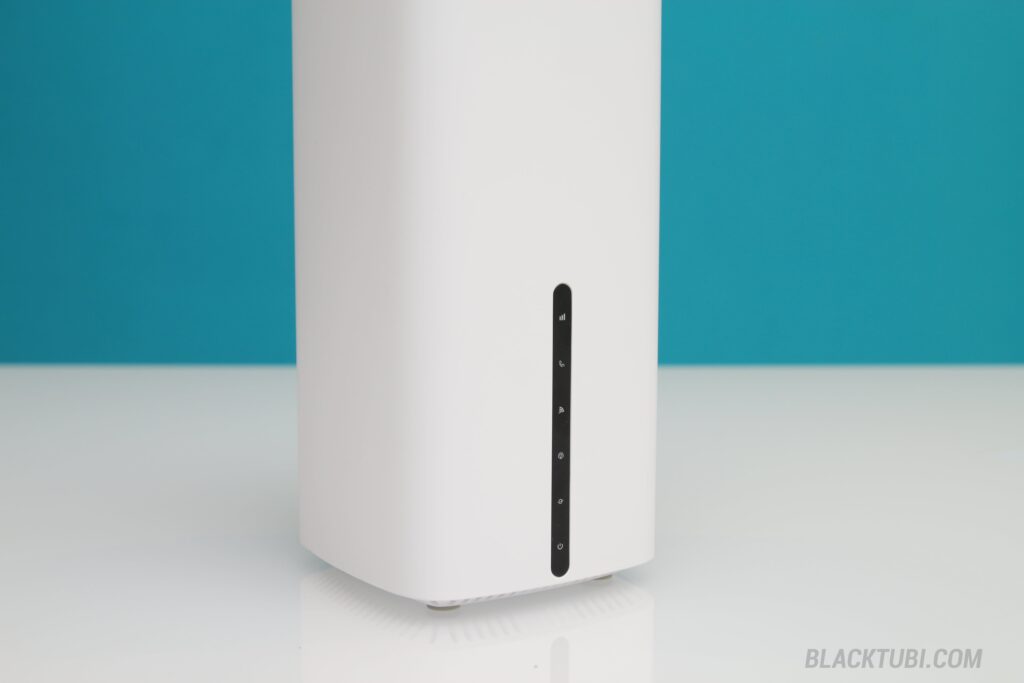 TP-Link NX510V is a great 5G modem router with excellent performance and great stability thanks to the active cooling fan. Since it's sold officially by TP-Link Malaysia, it comes with 3 years hardware warranty unlike other grey-import 5G modem typically sold online. Since the NX510V is certified by SKMM, it is guaranteed to work with local network unlike grey-import products.
The NX510V is a very different product when compared to the Deco X50-5G. The Deco is more user friendly with a more polished Deco app. However, the NX510V comes with significantly more cuztomization in the web interface and support for telephony feature. 
However, the peformance of both products are very similar since they have the same specification, supporting 5G speeds up to 3.5Gbps. The only difference is the software implementation and design. For me, I will prefer the Deco X50-5G as it can be easilly mesh with other products within the Deco family.
Good 5G performance with active cooling fan

Band locking  and external antenna support
EasyMesh support for coverage expansion
Doesn't come with HomeShield feature