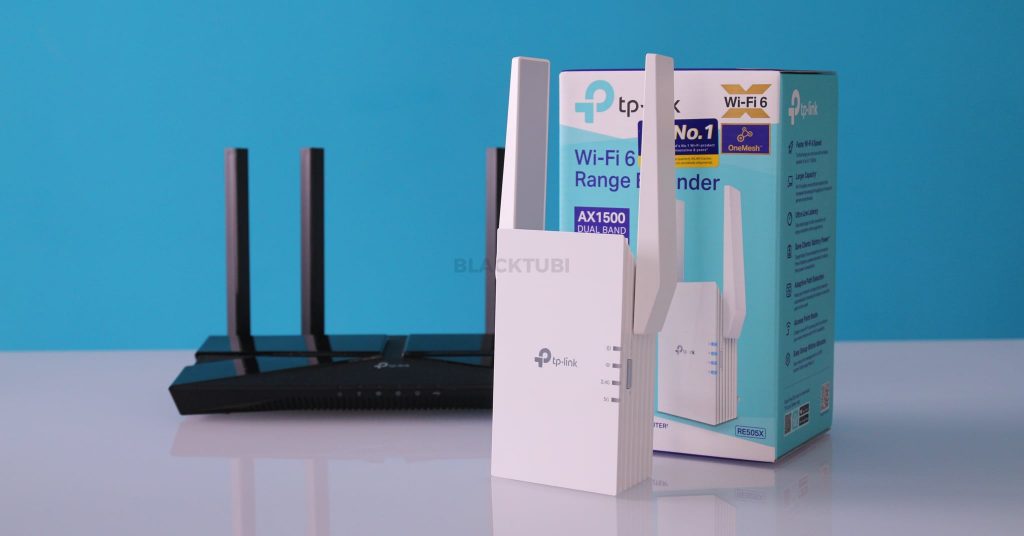 As our Internet is getting faster, having just a wireless router may no longer be sufficient to cover a bigger home with a reliable WiFi coverage. While there are many ways to improve WiFi coverage, arguably, WiFi extender is probably one of the most famous option out there.
A conventional WiFi extender is really just a basic device whey they receive and rebroadcast the WiFi signal of your router. They are not integrated with the router which resulted in some undesirable side effect such as unreliable or slow connection. Today, we are looking at something really unconventional.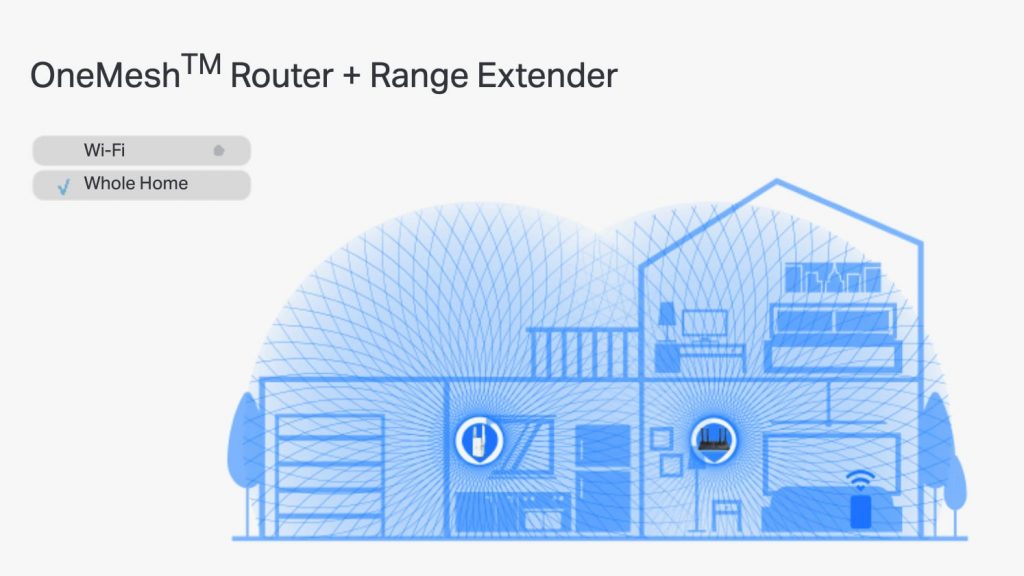 TP-Link OneMesh is able to combine both a TP-Link wireless router and wireless extender to be a mesh WiFi system. You'll need a OneMesh supported router and extender and they will provide a mesh WiFi network with all the benefits like seamless roaming, unified WiFi name and centralized management.
Unlike some other so-called mesh system in the market, TP-Link OneMesh is a true, fully fledged mesh WiFi system as it offers 802.11 k/v seamless WiFi roaming. This is really crucial to ensure that your devices switch network between each access point seamlessly without any downtime. That's the real beauty when using a mesh WiFi system for the smooth seamless user-experience.
| | | |
| --- | --- | --- |
|   | OneMesh | Deco |
| 802.11k/v Seamless roaming | Yes | Yes |
| 802.11r Fast roaming | No | Yes |
| Ethernet backhaul | No | Yes |
| Guest WiFi | No | Yes |
I think the big differentiation between OneMesh and Deco mesh is the overall user-experience. TP-Link Deco offers a superior seamless roaming experience. In addition, the network routing optimization of TP-Link Deco is really smart as it will intelligently optimize the network paramets to provide the best overall performance.
Today, we'll be testing TP-Link's first WiFi 6 wireless extender which is also a OneMesh compatible extender. The RE505X WiFi 6 is a WiFi 6 AX1500 extender powered by a Broadcom 1.5Ghz triple-core CPU. It can support a theoretical maximum link speed up to 1201Mbps on the 5Ghz band.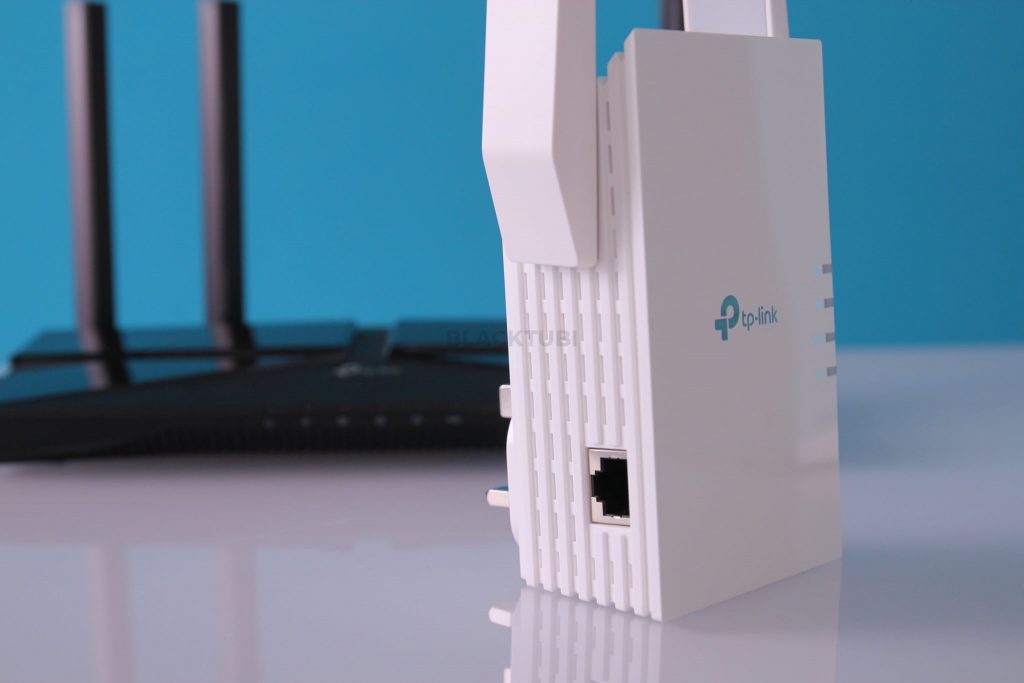 The RE505X plugs directly to a wall socket with 2 external antennas on the device. It also comes with a single Ethernet port which allow the RE505X to be used as an access point. Unfortunately, TP-Link does not allow Ethernet backhaul to be used in OneMesh currently.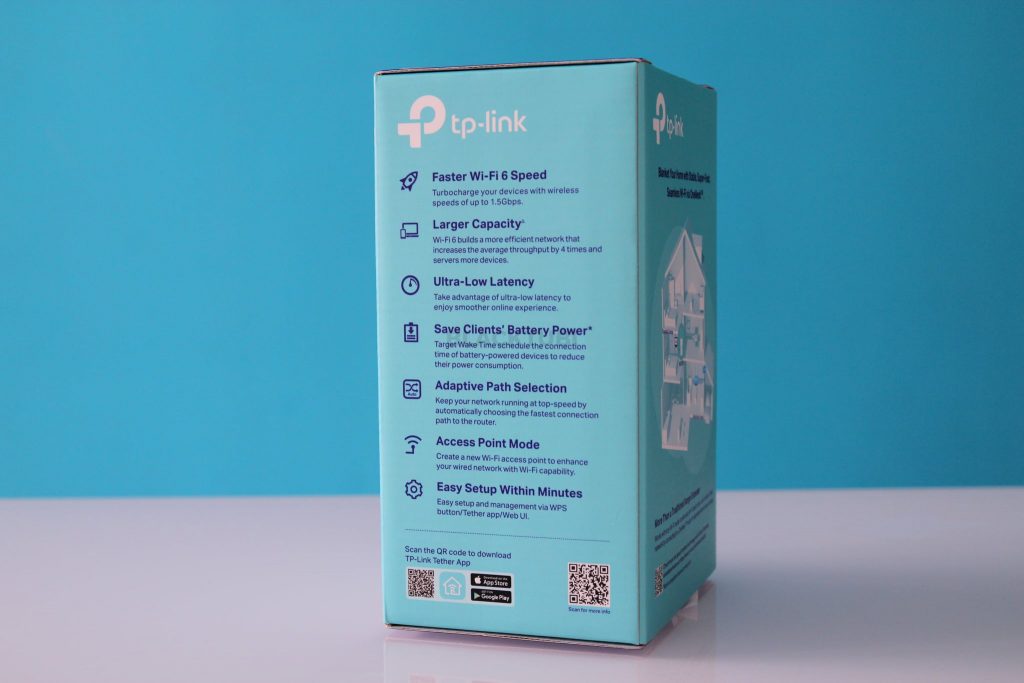 Although the RE505X is a OneMesh WiFi extender, it can work as a range extender with routers from other brands as well. However, in that situation, it works like a normal high-performance WiFi extender without any mesh capability.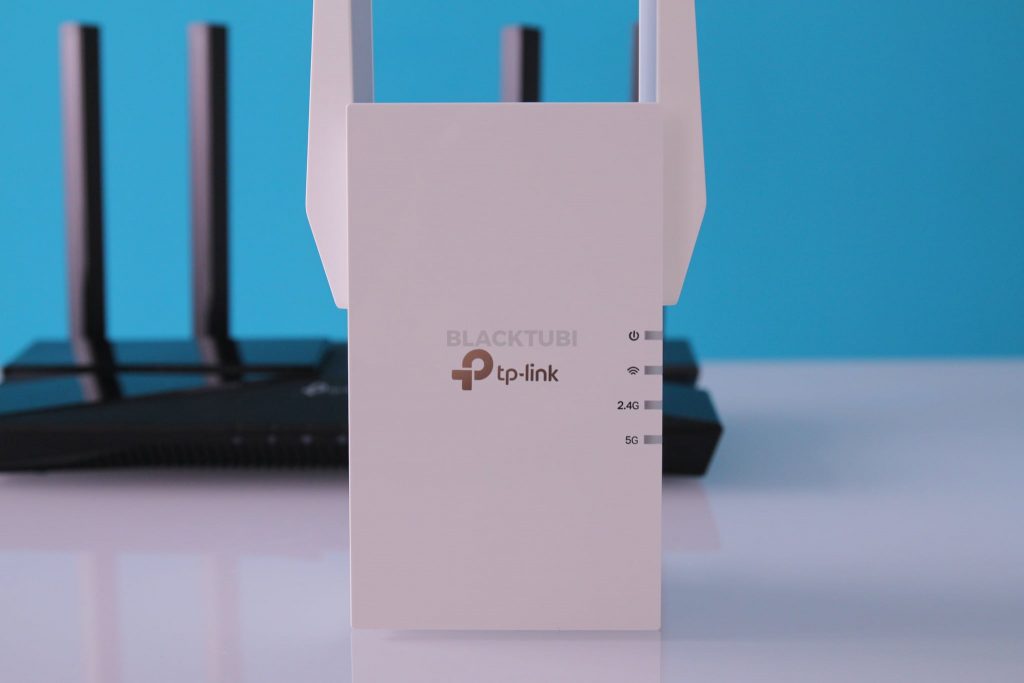 There are 4 LED indicators to show the current status of the WiFi network.
Before you start, you'll need to make sure you already own a TP-Link router that supported OneMesh. Right now, the list is pretty limited and you'll need to upgrade to the latest firmware to see the OneMesh option. The router should be setup as usual like any TP-Link router. You can see my TP-Link router setup guide here.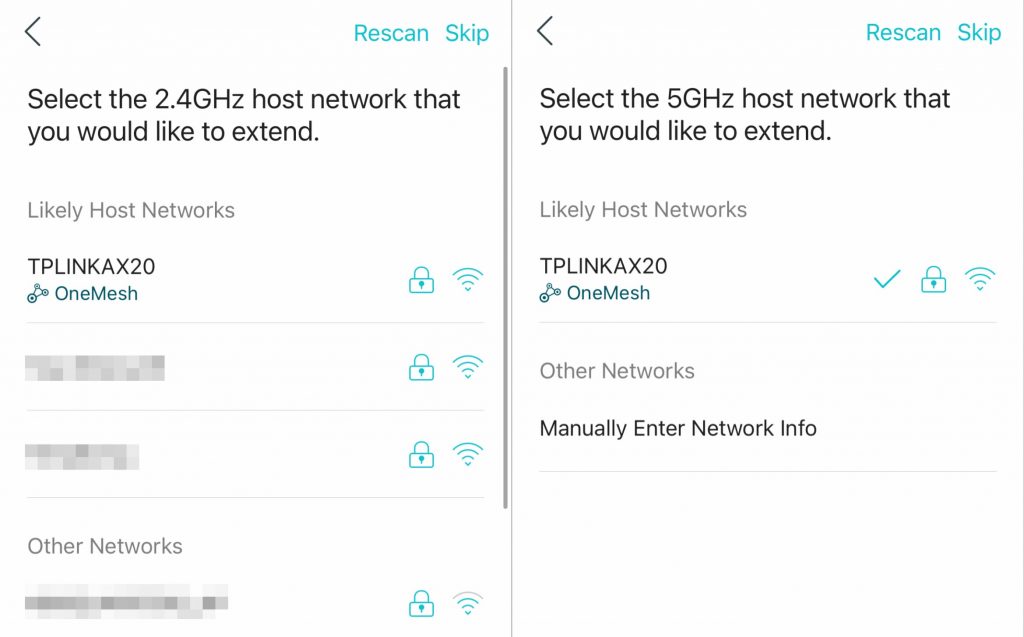 Once the router setup done, I used the TP-Link Tether app to setup the RE505X OneMesh extender. The app will scan for nearby WiFi networks automatically detects your OneMesh supported router. If you don't see the OneMesh logo, check the router settings and make sure the OneMesh feature is available and enabled.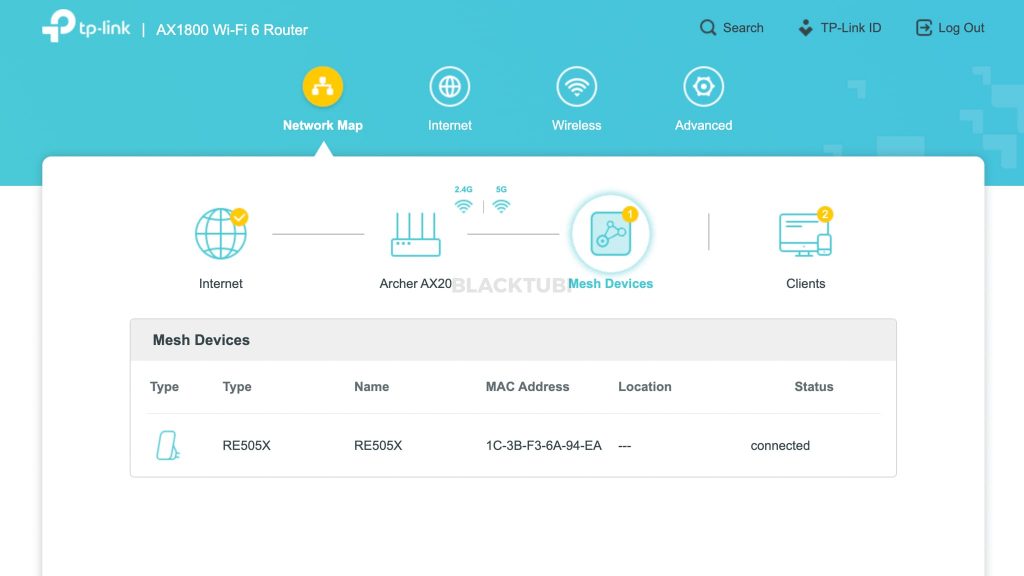 Once that's done, you can head back to your router settings on the Tether app and see the OneMesh extender identified in the app. The OneMesh extender will also show up as connected on the web interface. Adding the OneMesh extender takes less than 5 minutes.
I've tested the Archer AX20 previously and it's a great and affordable WiFi 6 router with strong signal coverage and fast WiFi speed from the WiFi 6 AX1800 WiFi radio. But, even this router wouldn't be sufficient to cover a bigger house with 5Ghz WiFi coverage.  This is where the RE505X OneMesh extender steps in to give the Archer AX20 a coverage boost.
In my test scenario, I will be comparing just the mesh node performance with a bunch of other similar mesh WiFi systems that I have tested in the past. I've placed all of them at the same location and I will be as consistent as possible as I conduct the speedtest at my house.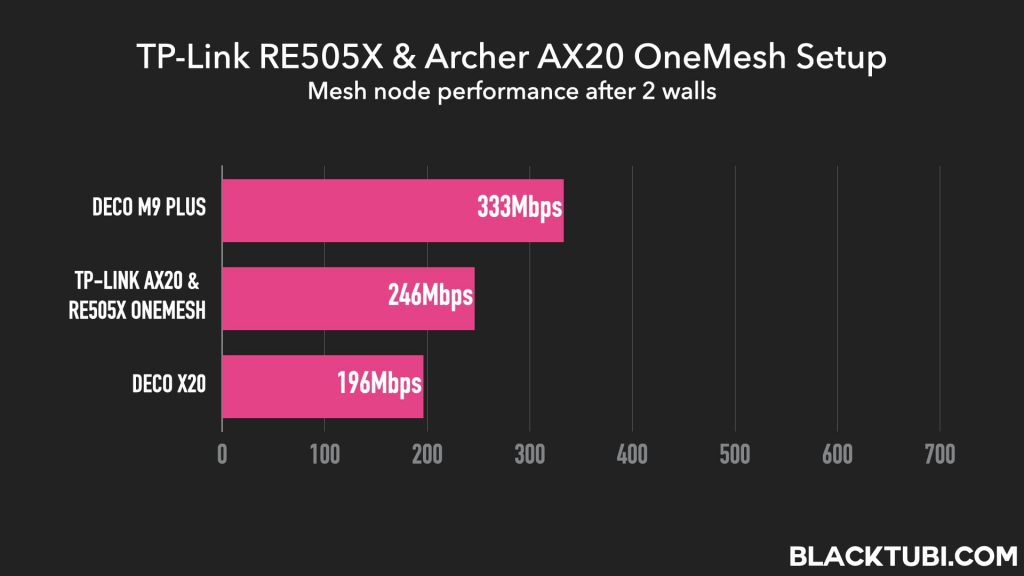 The performance is rather awkward as it actually outperforms TP-Link's own Deco X20. Not to mention that the combination of Archer AX20 and RE505X provide a stronger WiFi coverage and the total cost of owenership is cheaper as well.
Seamless Roaming Capability
To my surprise, TP-Link OneMesh did fairly well in our roaming test as well. Both my Samsung phone or iPhone with 802.11k/v support can switch to another mesh node with stronger coverage pretty quickly as I move around in my house. There's no need to change any settings as this is enabled by default.
However, TP-Link's Deco still have a slight edge on roaming. This is expected since OneMesh doesn't have so much control over the entire network unlike the Deco series. But, OneMesh is already far ahead of any standard WiFi extenders and better than other DIY-based system that I have tried.
So, let's take a deep dive on how OneMesh actually works. TP-Link OneMesh uses both the 2.4Ghz band and 5Ghz band as WiFi backhaul simultaneously. By doing this, it will provide redundancy and better performance as both bands can be used simultaneously.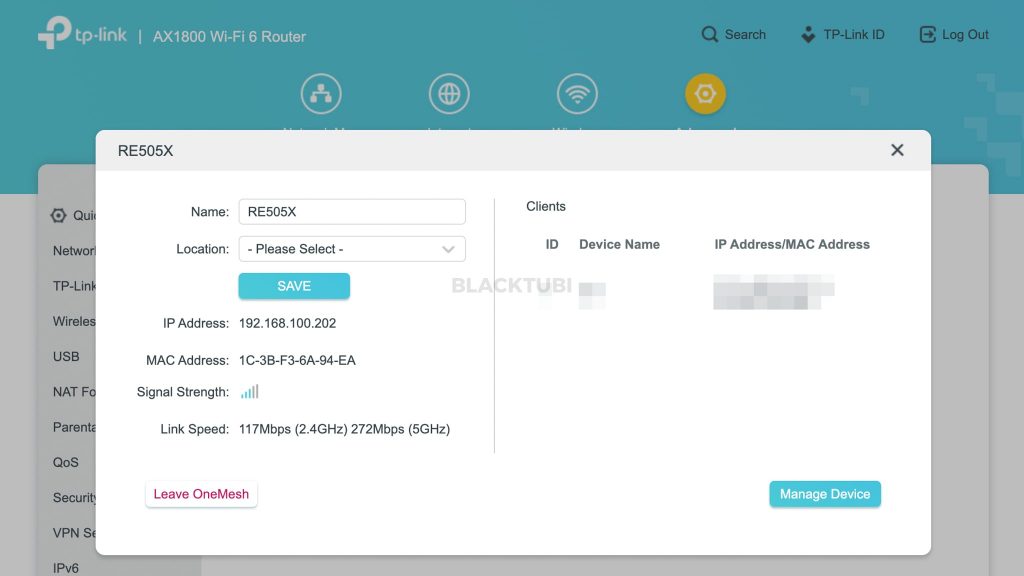 Although OneMesh allows you to use a different WiFi name for the 5Ghz and 2.4Ghz network, I strongly suggest using smart connect to get the full benefit of the seamless roaming capability. All settings changed on the router will immediately sync with all the OneMesh nodes linked in the network.
To achieve this, OneMesh actually broadcast a separate hidden WiFi network for OneMesh connectivity. I tried to change the WiFi name on the main router while the OneMesh node is switched off. To my surprise, the mesh node reflected the changes once I switch it back on. This is really smart and I am surprised that the developers at TP-Link thought of this.
For now, my biggest complain for OneMesh is still the lack of Ethernet backhaul support. TP-Link really prefer people to choose the Deco series due to their superior overall user-experience. However, I wish to highlight that the Archer AX20 OneMesh system has been really reliable in my test, the mesh node never lose connectivity to the main router throughout my test.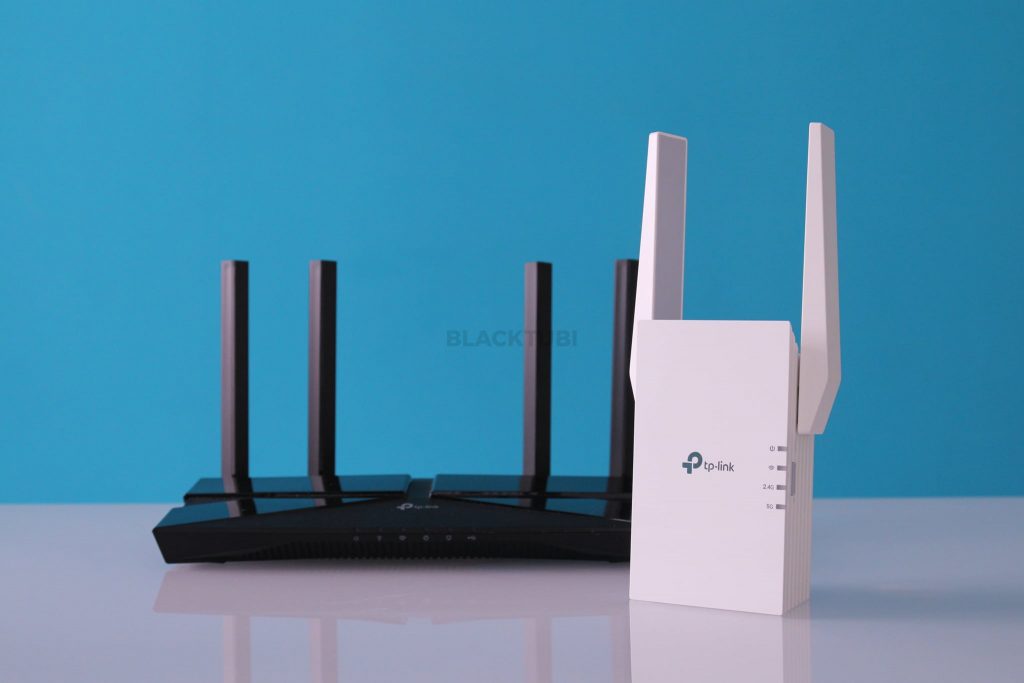 My verdict for TP-Link OneMesh is really positive. If you already own the Archer AX20 and you need stronger WiFi coverage at certain point in your home, getting the RE505X is a no-brainer. It's a real mesh WiFi system with a robust firmware and great stability. The combination with the RE505X resulted in a really good performance as well.
This does make choosing between Deco and OneMesh tougher. TP-Link Deco is more refined thanks to the superior roaming and management features. However, the OneMesh series is more affordable and right now, it offers more ports than Deco which is limited to just one. My suggestion is to always get the Deco series if cost is not a concern and you don't need that many ports.