TP-LINK had been long known of producing really affordable router. The TL-R470T+ I just got is no exception, it cost around MYR250 and support load balance up to 4 WAN. The one I got here is the V3 version which should be quite similar to the V1 and V2. It support 10000 concurrent session and come with 1 LAN port, 1 WAN port and 3 changeable LAN/WAN port. However the Ethernet port are just 100BASE-TX which is not bad for this kind of price. It works on 100-240V. The full specifications can be available here.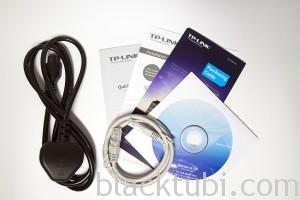 The equipment is quite simple. It come with the device itself, 1 Ethernet cable, 1 power cord, some instruction manual and a resource CD. The power regulator is build into the device and there's no external power brick. Good job TP-LINK for including this on a device this price.

TL-R470T+ is metal build and feels really solid on hand. As this is more of a SOHO router, it feature a no frills design, you get only the useful stuff. On the front, you get the power and status LED. The LED change color according to either WAN or LAN is configured. On the back, you find your AC power connector, 5 Ethernet port and a reset button.
The web interface is very simple and beginner friendly. Just plug in 2 WAN and with a few clicks, you are good to go. The load balancing algorithm works well, I am able to fully combine 2 Streamyx 4Mbit internet and end up with a 8Mbit connection. No compatible issue with webpages, even banking site works well.
Pros :
Performance is great for that price.
Very user friendly.
Solid build no frills design.
Cons :