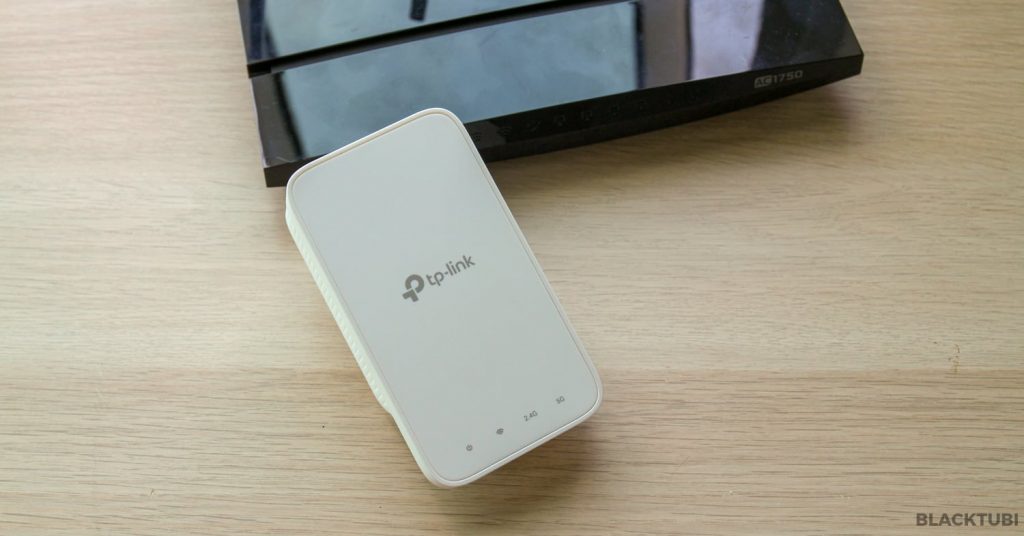 WiFi extender is a quick and easy way to extend the WiFi coverage of your WiFi network. However, they aren't that integrated to the main router and often cause some WiFi glitches since they always broadcast a separate WiFi network. TP-Link wants to change this with the the new RE300 WiFi extender with OneMesh.
WiFi extender is a common way to extend the WiFi coverage and you probably used one before. But, the problem with normal WiFi Extender is they don't really work that well with a separate WiFi network. This resulted in situations where sometime your phone will be connected to the slower WiFi connection while you are moving around your home.

Similar to other DIY mesh network solution in the market, TP-Link's OneMesh system let you to custom design your own mesh WiFi network. You can use any OneMesh extenders with a OneMesh router to form a mesh WiFi network. This allow you to optimize your budget without buying a whole new system.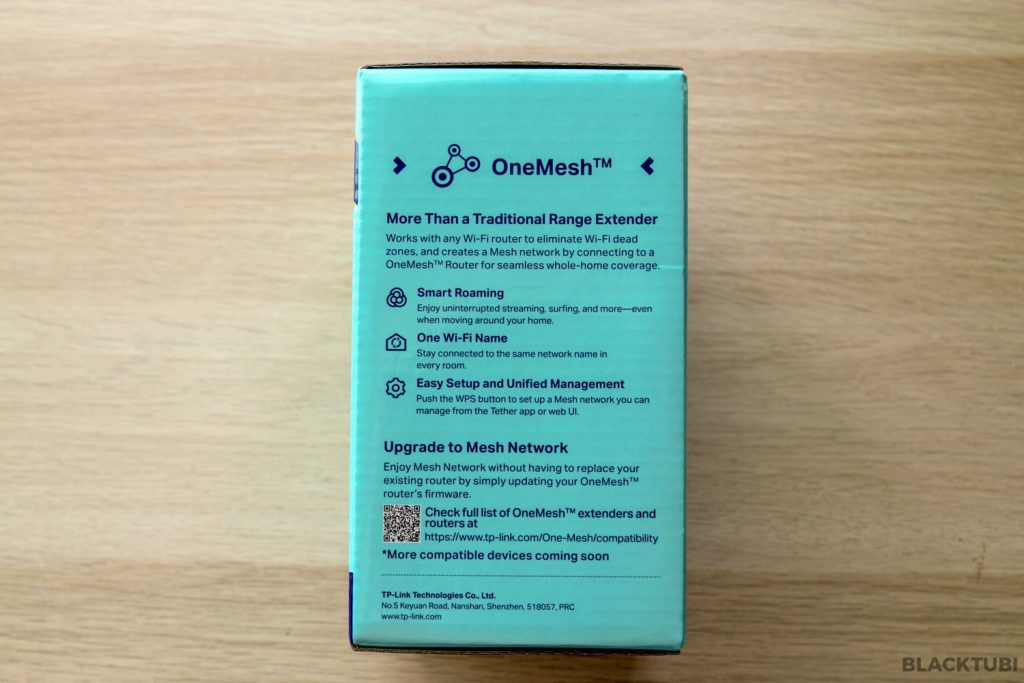 By using a mesh WiFi network,  there is just one WiFi name to connect so the experience will be more seamless. TP-Link OneMesh also features smart roaming to help your device to switch to the stronger connection as you move around your home. Besides, they can be centrally managed on the main router as settings will be automatically synced to the entire network. 
While OneMesh is only supported on the Archer A7 now, TP-Link says it is coming to more models in the future.
Wireless AC1200

2.4Ghz Wireless N 2×2  up to 300Mbps (MT7628AN)
5Ghz Wireless AC 2×2 up to 867Mbps (MT7612EN)
802.11k/v roaming with OneMesh

Malaysia UK Plug 
TP-Link RE300 WiFi extender is a basic OneMesh WiFi extender. The design is very simple and it doesn't come with Ethernet port. There are 4 LEDs in front to indicate the connection status and it comes with a Malaysia UK plug.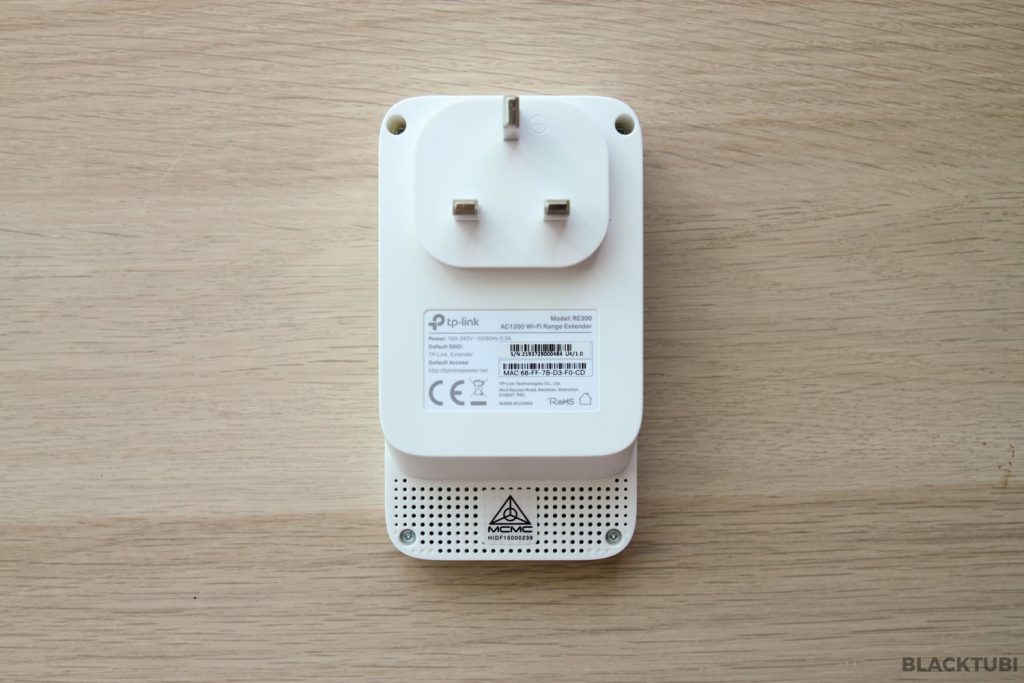 There are more OneMesh extenders coming up in the future and some even come with powerline ability. However, OneMesh do not allow router to router mesh network. It is a strictly router to extender mesh network.
TP-Link RE300 OneMesh Setup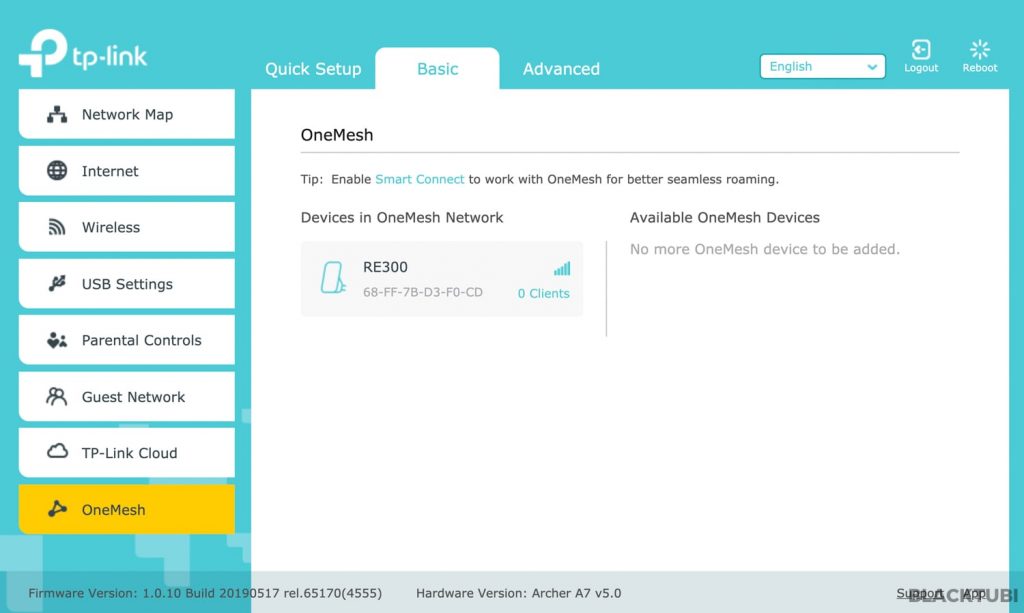 To form a mesh network, you will need a OneMesh supported router. In our case, we will be using TP-Link Archer A7 which we updated the firmware to the latest version to see the OneMesh feature. You can refer to my TP-Link WiFi router setup guide.
TP-Link RE300 can be setup using the web interface or the TP-Link Tether app available for both Android and iOS devices. We prefer the app as it is a lot easier and the app works really well. The Tether app can support most TP-Link router and extender products.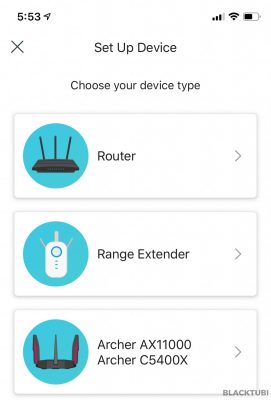 By clicking the add icon on the Tether app, it will show you the option to setup a new range extender. The setup process is very simple and easy to understand. On my iOS device, the app will first request me to connect to the WiFi network of the extender. Next, it will attempt to detect the model of the WiFi extender for further configuration.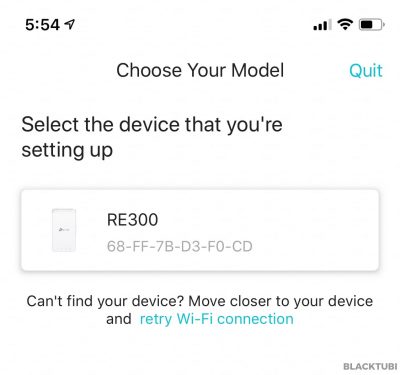 During the configuration process, the app will show you several helpful tips on where and how you should install the range extender. Practically, you will want your extender to be somewhere with good connection to your main router as the extender will need to have a good signal in order for better quality of the extended network.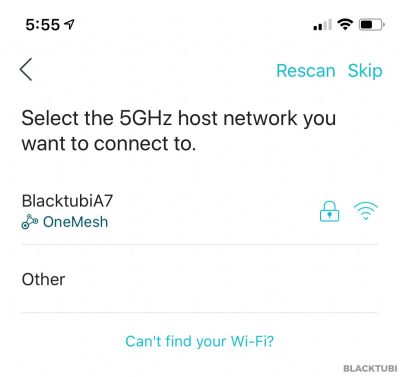 The extender will automatically search for WiFi network to be extended. If you own a OneMesh compatible router, it will show OneMesh router labeled with the OneMesh icon. Although TP-Link RE300 can repeat a non OneMesh router, it will not form a mesh WiFi network with it.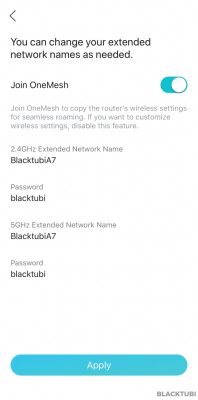 By joining OneMesh, it will form a Mesh WiFi network with a same WiFi name and password as the main router. It also offers roaming assistance for a more seamless experience. We suggest doing the initial setup with both units placed close to each other to speed up the process. The entire process should take less than 10 minutes. 
While the RE300 can work with a non-OneMesh router, it will just function as a normal extender without any roaming feature. You will also need to manually key in the extended 
Once the system is installed, I went to test the WiFi speed at multiple spots in my apartment. Each spot is progressively further from the main router with more walls in between. I am using an iPhone X to run the WiFi speed test. My apartment has a really long layout with metal doors which severely impact WiFi performance.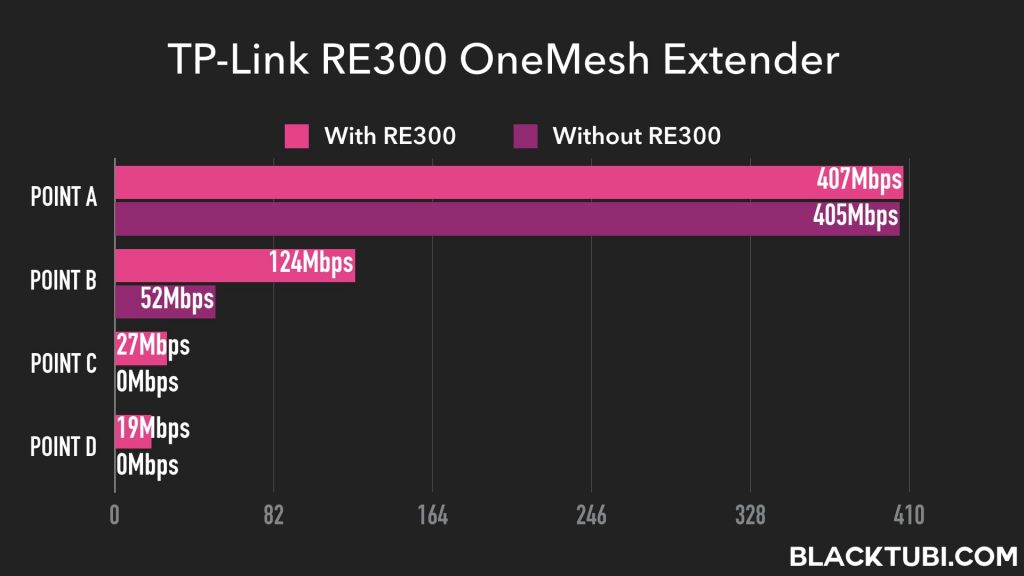 Being an entry level WiFi extender, the performance of TP-Link RE300 will definitely not as good as a more expensive mesh WiFi system. At point C and point D, the Archer A7 signal is no longer detectable by my phone. However, with the RE300 extender added, it still provide some usable speed at both locations.
While TP-Link RE300 is not as fast as Deco M5 mesh WiFi system. It is an cheap and easy way to improve the WiFi coverage. Having a basic mesh functions also make the entire experience better than other mesh WiFi system in the market.
While the OneMesh series does not support the fast roaming unlike TP-Link Deco series, it does come with 802.11k/v roaming ability. Devices that support these standards can make better roaming decision and automatically switch to the better WiFi network as you move around your home.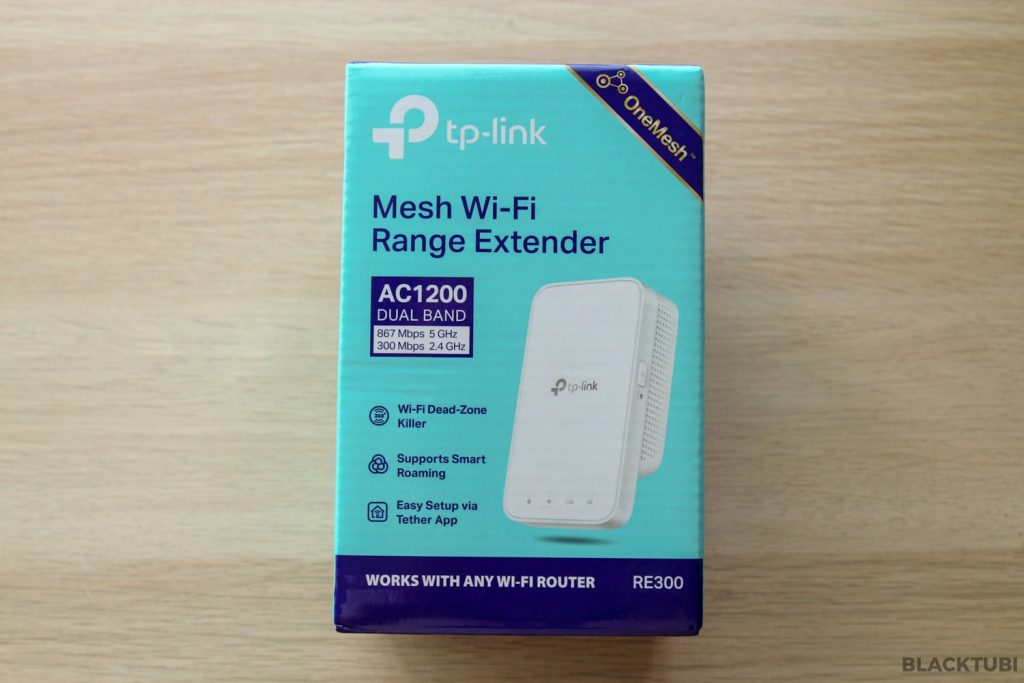 TP-Link OneMesh is a welcoming change to improve how WiFi extender works in general. It offers a better user experience compared to a typical WiFi extender. Besides, it lowers the initial cost for mesh WiFi as users do not need to purchase an often expensive mesh WiFi system. 
TP-Link OneMesh offered an option for users who wish to DIY their own mesh WiFi system. It is a new feature and only 2 products are supported by this feature. We hope it makes way to more routers in the future.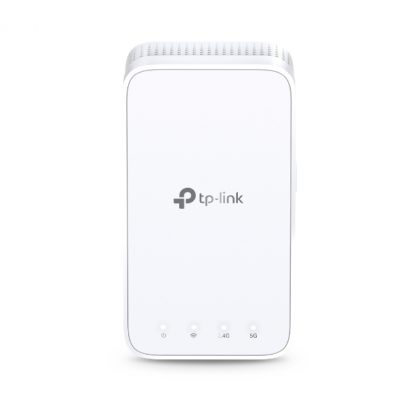 TP-Link RE300 OneMesh Extender