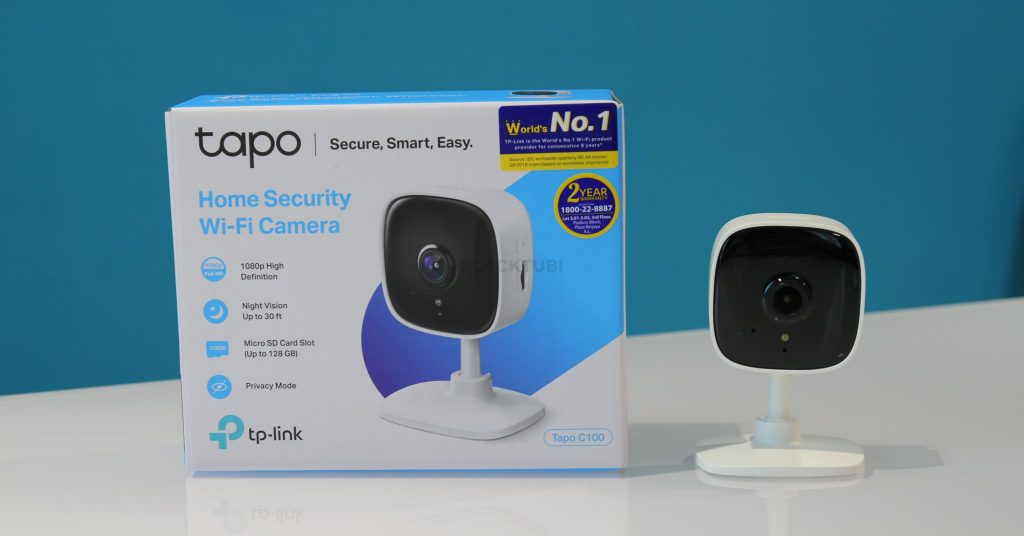 Not so long ago, TP-Link launched their new Tapo product lineup focussing on home automation and IoT products. It started with the Tapo C200 WiFi security camera which I like it a lot for the simplicity of the app. You can read my review over here.
TP-Link recently launched the Tapo C100 home WiFi security camera. It is now even more affordable than the Tapo C200 at just RM129. The Tapo C100 will connect to a WiFi network and let you to monitor your home or office anywhere easily with the TP-Link Tapo app.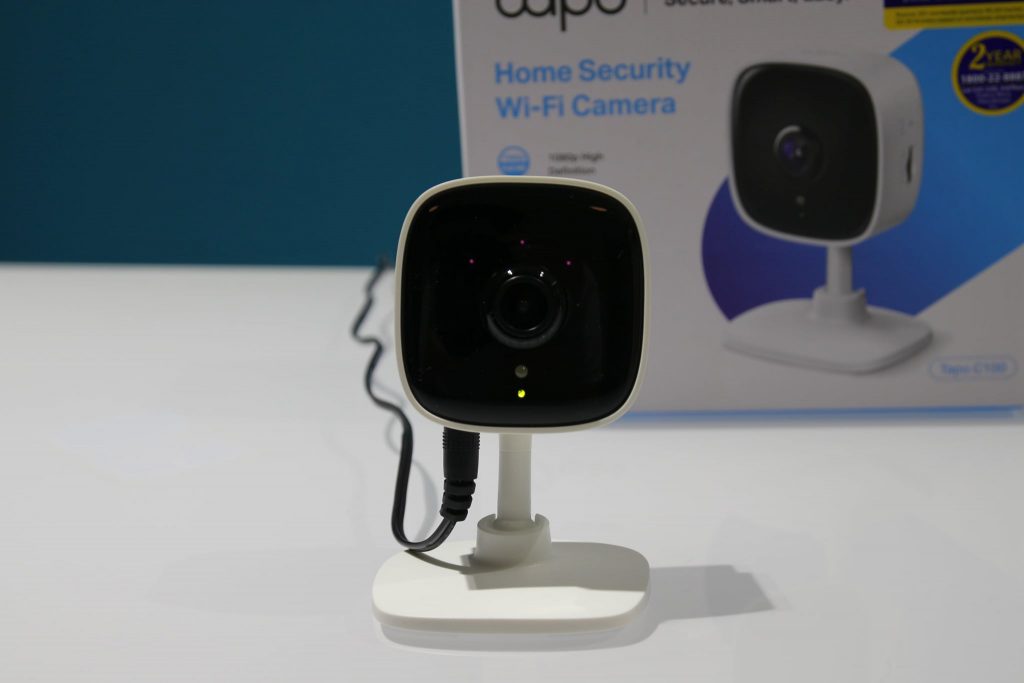 TP-Link Tapo C100 has a Full HD 1080p camera with a 105° wide angle lens. This means the image quality is sharp and it can let you to capture a big area easily. The camera also have night vision ability with 3 Infrared LED flood light when night mode is active. It will automatically switch to night mode when  scene is dark.
I find the image quality of the Tapo C100 to be really good especially for the price of the camera. The image is clear with a good amount detail even when night mode is activated. However, the video recording is 15fps but this is good enough for surveillance and it will reduce the file size.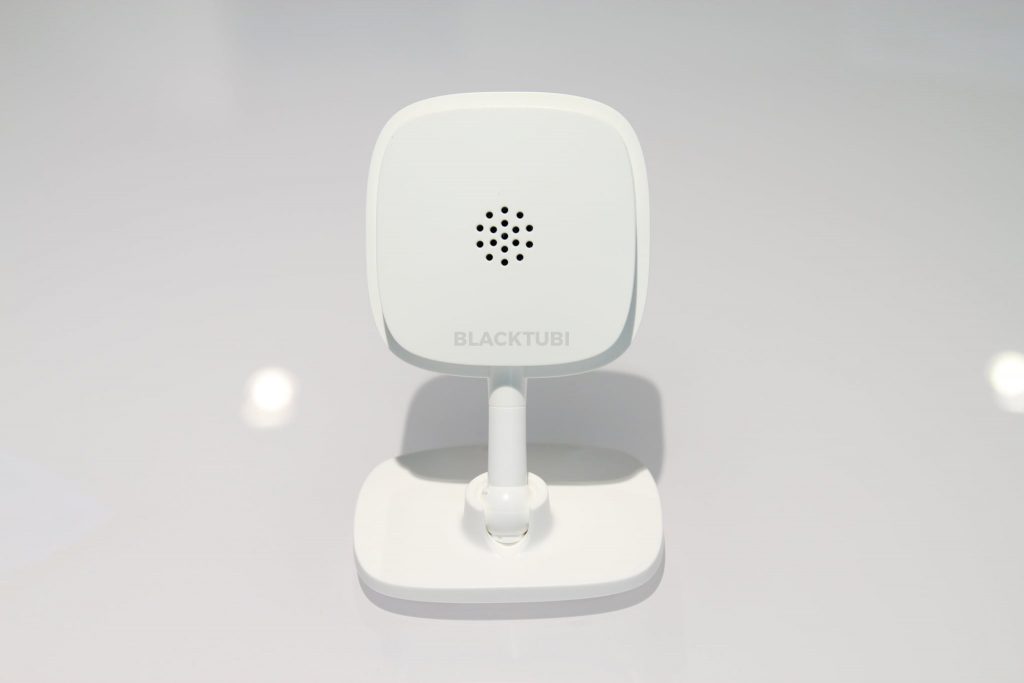 Tapo C100 features a loud speaker and a microphone built-in on the camera. With this feature, it is possible to listen and talk to the scene where the camera is placed. This could be helpful as a pet monitor or baby monitor so you can talk to them. The speaker also has a feature where it can sound an alarm whenever motion is detected.
| | |
| --- | --- |
| Video Resolution | 1080p 15fps (H.264) |
| Wall Mount | Yes ( 2 screws included) |
| Night Vision | IR flood light up to 30 ft |
| Audio | Microphone and Speaker |
| WiFi Specs | 802.11n 2.4Ghz up to 150Mbps |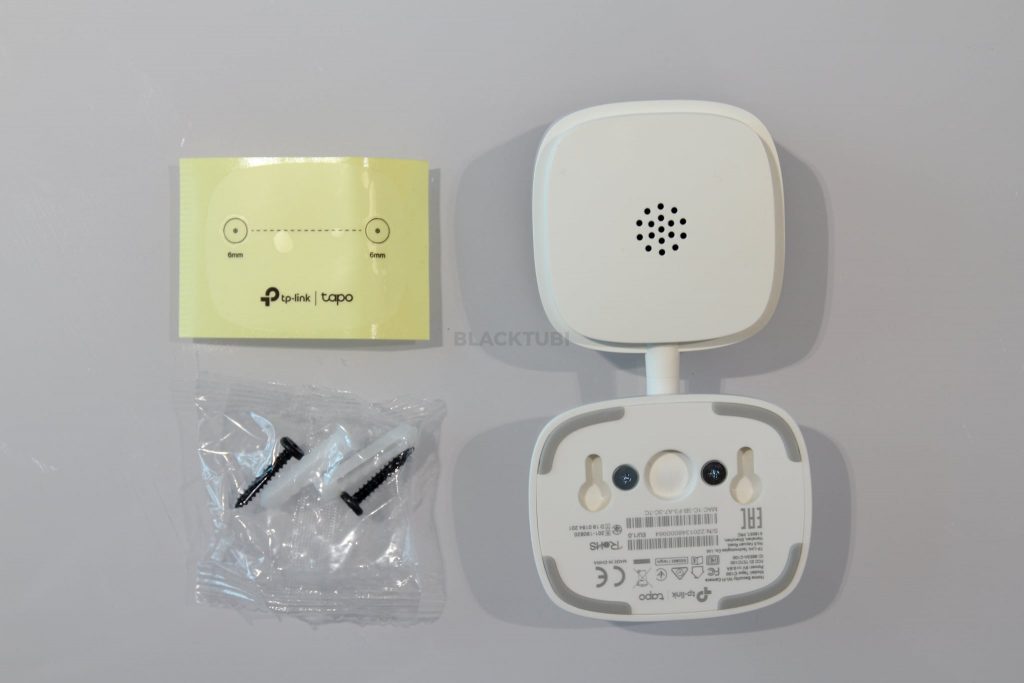 The design of Tapo C100 is very cute and minimalistic. I really like the small size which will let me to put the camera anywhere. TP-Link also included screws to wall mount the camera which is much appreciated. However, I find that using a strong double sided tape can work and it doesn't require drilling the wall.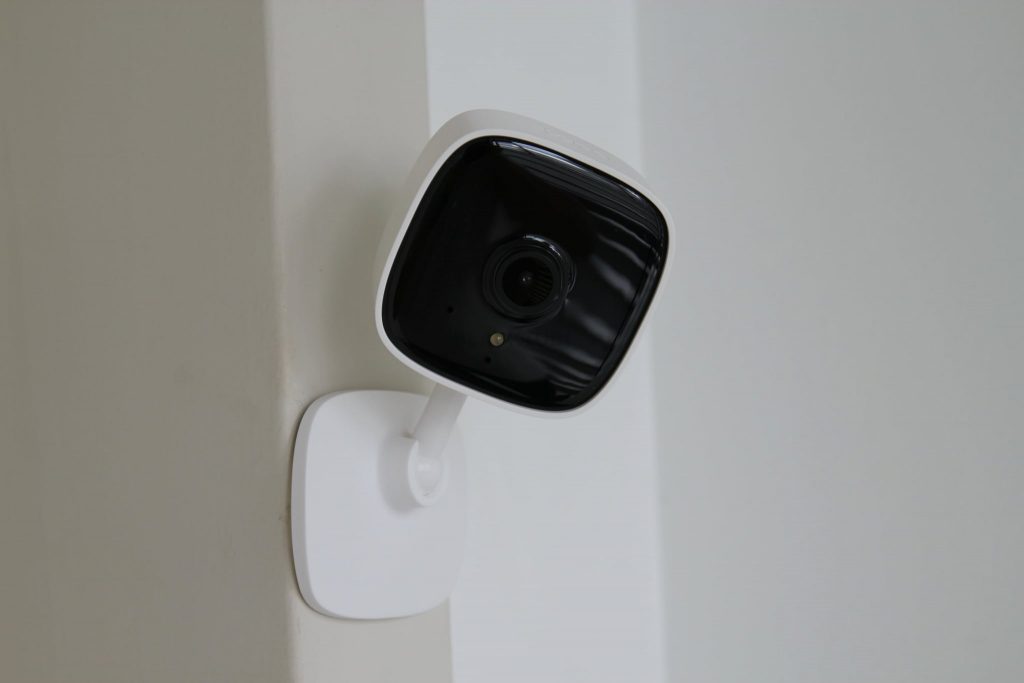 What's so great about the Tapo C100 design is the stand. It has a ball head design which let it to swivel to many angles no matter the camera is wall mounted or placed on a surface. It is possible to ceiling mount the camera and invert the image on the app. TP-Link also included a 2 years one to one exchange warranty for the camera.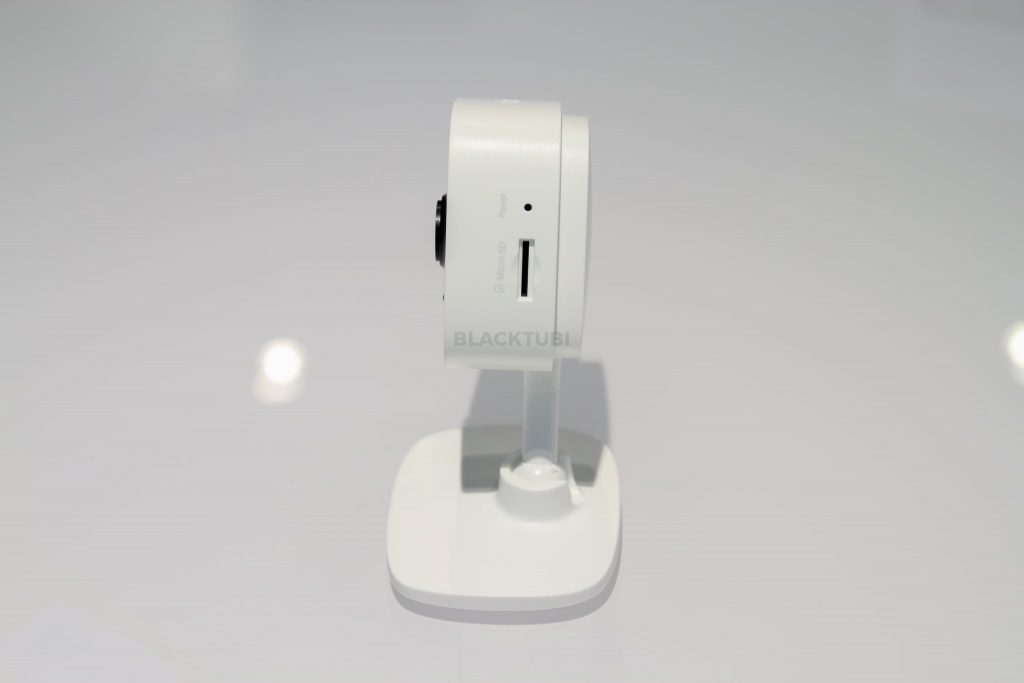 All the recorded footage will be saved locally to the MicroSD card. The camera can support up to a 128GB MicroSD card which TP-Link claims up to 18 days of continuous recording. You can access your recorded footage and download it to your phone using the TP-Link Tapo app.
Tapo C100 can only be managed with TP-Link Tapo app. The app is really well made and offers a really good user experience compared to other smaller brands. Besides, I find that TP-Link server is really reliable and smooth as I have not noticed any down time in my 2 weeks of testing.
The setup process for Tapo C100 is very simple by using the TP-Link Tapo app available for both Android and iOS. The app will guide you to link the camera with your home WiFi network and that can be done under 5 minutes. You can view the camera footage as long as you have Internet connection.
The speed of the video stream and the latency is better than expected. There's only a small delay even when I am viewing the camera over my phone's 4G connection while the camera is connected to my home WiFi. The audio streaming is also much clearer than expected.
The Tapo app lets you to use the push to talk function where you can record your voice and it will be played on the speaker of the camera immediately.
TP-Link Tapo app can let you to have multi viewing up to 4 Tapo cameras. However, it does not support device sharing currently. TP-Link claims that this feature will be release in a future update.
The camera can let you to setup which area you want to have motion detection enabled. When a motion is detected, the camera will send a notification to your phone. The sensitivity of the motion detection function can be selected as well.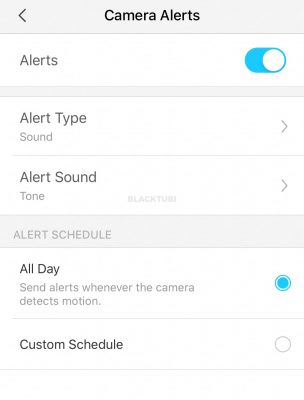 TP-Link also added a new function where you can setup the speaker to sound an alarm automatically when motion is detected. This is a great function and you can even set a custom schedule to only enable this during night time.
Recording to MicroSD card
Tapo C100 support recording the video stream directly to the MicroSD card. You can configure the app to record consistently or only record when motion is detected. When the storage is full, the camera can automatically overwrite the oldest footage.
The scheduling function is rather comprehensive with the option to select which timing to have continuous recording. For example, it is possible to turn on continuous recording on a selected day and use motion detection for other days.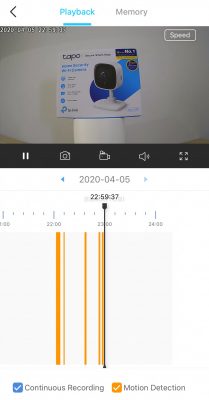 Playing back the recorded footage is also really simple with the timeline function on the app. The app will highlight when there is a motion detected then you can proceed to view only that particular time. It is also possible to save the recordings directly to your phone.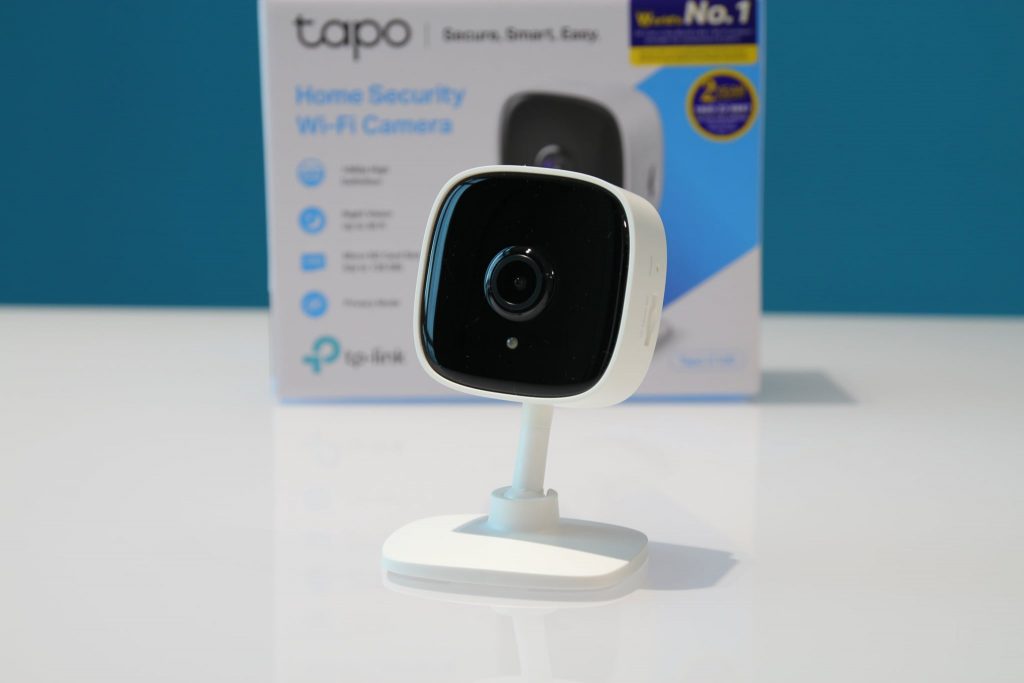 I think the 2 most important aspects when buying a WiFi camera is how good is the image and how reliable is the app. Tapo C100 have a decent camera for both daytime and night, definitely more than enough for a basic surveillance. The Tapo app is really reliable and simple to operate with a great user experience. It seals the deal and make the Tapo C100 easy to recommend.
For RM129, I don't think there's anything that offer a similar quality of app and image clarity. Most other brands at this price point have a horrible app that's hard to use and unreliable.
Simple to setup
Affordable pricing
Easy to use app
No device sharing function