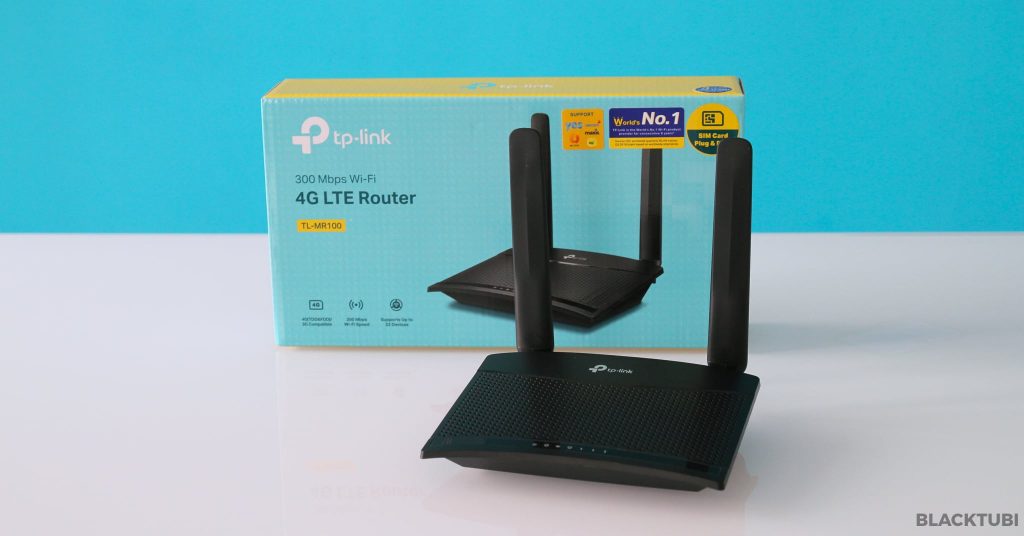 If you are looking for a simple and affordable 4G Router, consider the TP-Link TL-MR100. It is really easy to setup, relatively affordable at less than RM300 and comes with a 3 years one to one exchange warranty for the peace of mind.
The TL-MR100 is a simple router that lets you to insert a SIM card with a working data connection and it will broadcast a usable WiFi connection for you.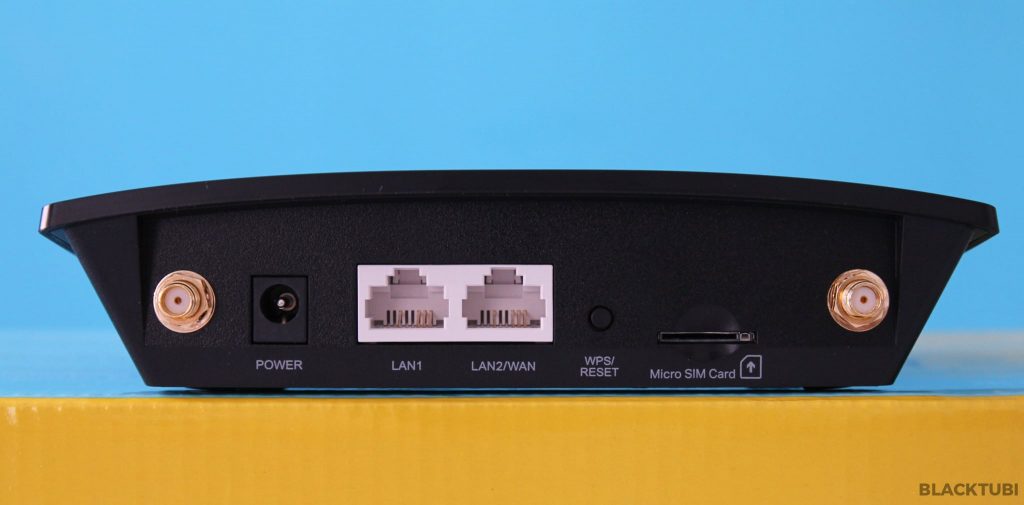 The setup process of TP-Link TL-MR100 is really simple. Just insert the SIM card in the Micro SIM slot, switch it on and you will get a working Wi-Fi connection. The default Wi-Fi name and password is labeled under the device.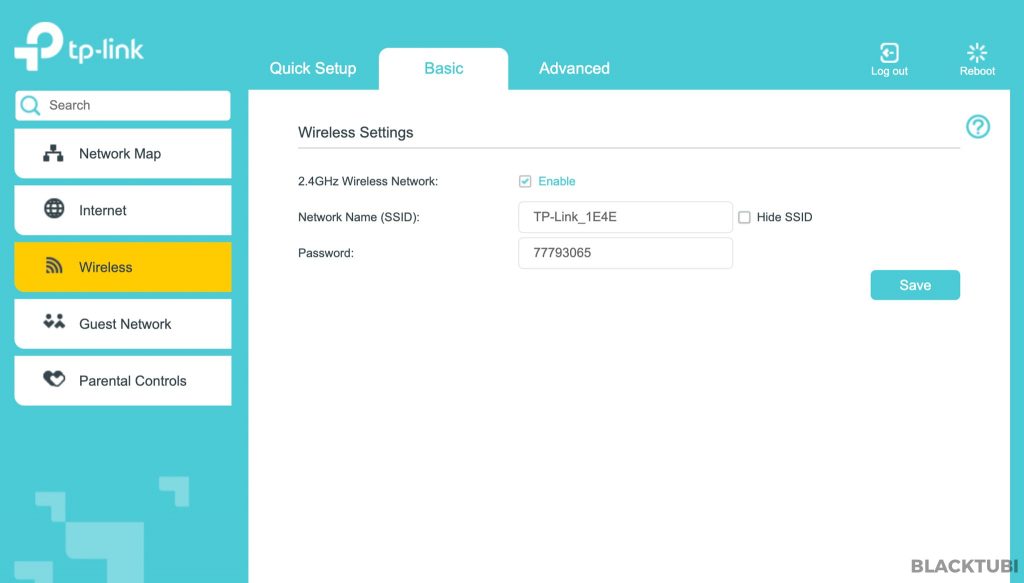 You can change the WiFi name and password on the web interface if you want. If you don't mind the default WiFi name and password, not additional settings is required. 
| | |
| --- | --- |
| 4G Modem | LTE CAT4 up to 150Mbps download speed |
| Bands | B1/B3/B5/B7/B8/B20/B38/B40/B41 |
| Ports | 2x 100Mbps Fast Ethernet Port |
| SIM Slot | MicroSIM Slot |
The model that we get in Malaysia will support all major telco including Maxis, Unifi Air, Digi, Celcom, XOX and more. There are just 2 LAN ports to connect your wired devices.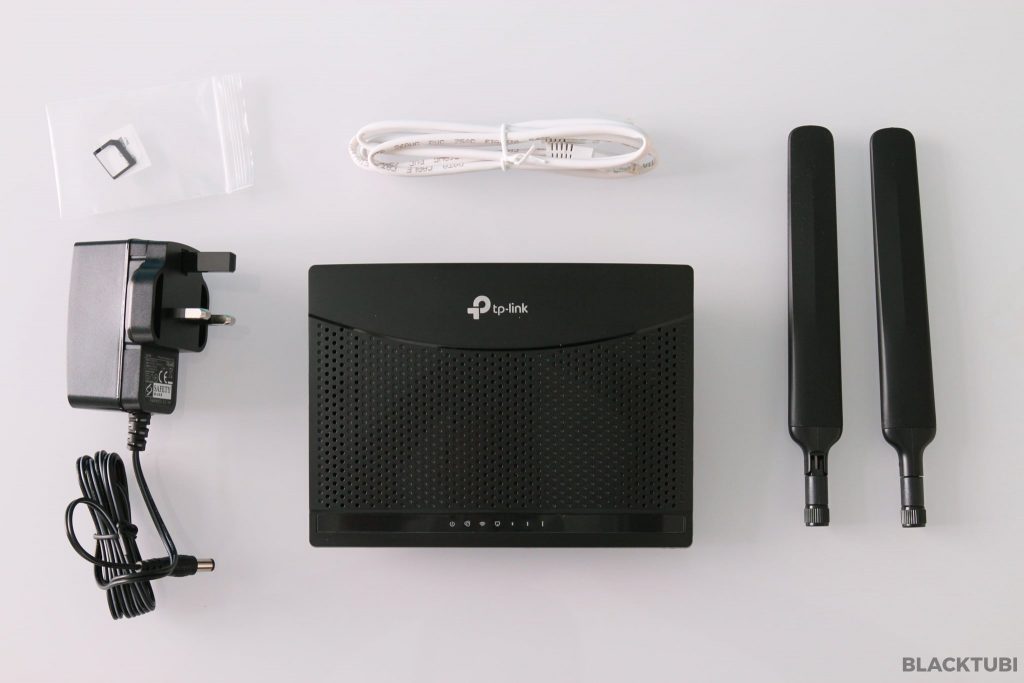 Inside the box, it comes with the 4G router, power adapter, a LAN cable and a Nano SIM to Micro SIM adapter. It seems that it is possible to use a stronger 4G antenna with this 4G router.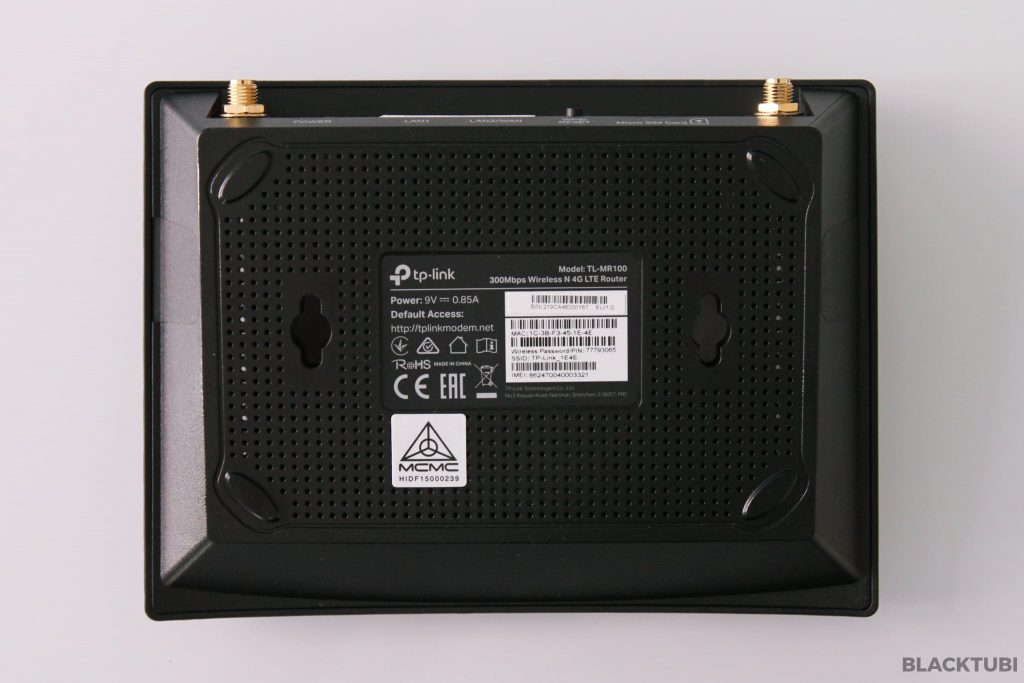 There is nothing underneath the router apart from from the device information and 2 mounting holes. This will let you to wall mount the TP-Link TL-MR100 4G router. 
The speed of the WiFi on TP-Link TL-MR100 4G router really depends on the telco that you use and the signal at your location. As this is a 4G connection, it really depends on the network condition for the speed and stability of the network.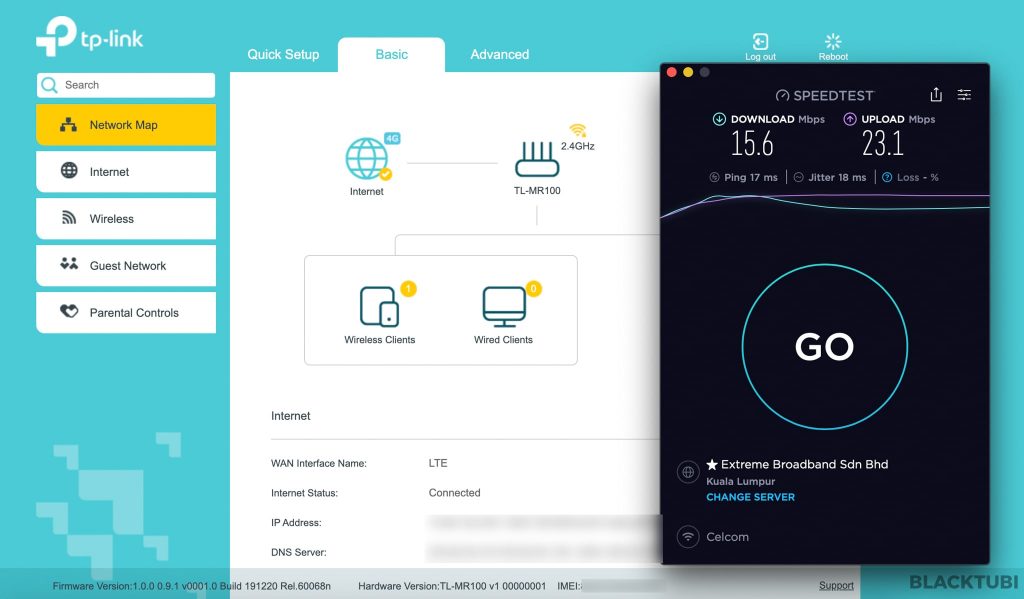 When testing at my room inside a building with a weaker 4G signal, I am getting over 15Mbps download speed which is not too bad. For those looking for a faster 4G performance, you may consider TP-Link Archer MR600 that support up to LTE 4G+ CAT6 up to 300Mbps.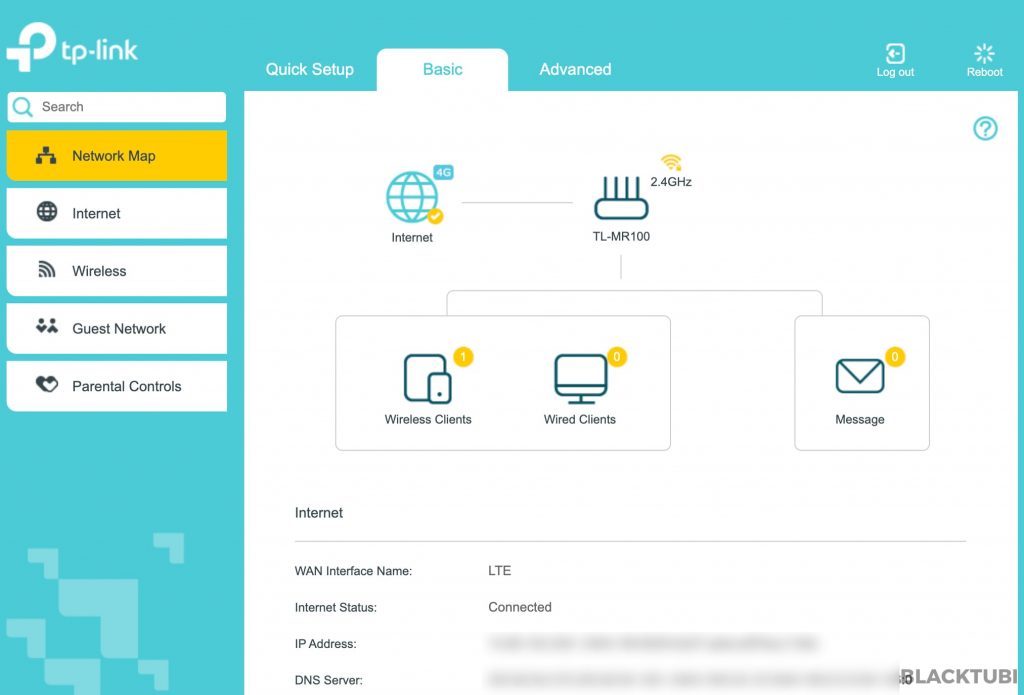 The firmware is really easy to operate as well, there just aren't many things going on with the firmware. This device is so simple that you really don't need to do any additional settings to make it work properly.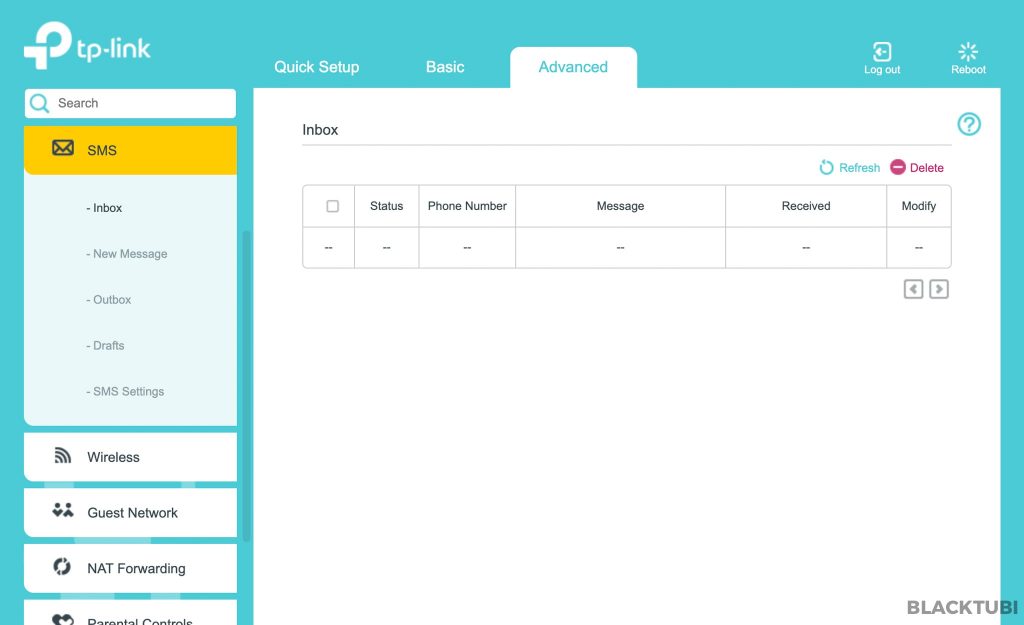 The TL-MR100 will let you to read SMS messages sent to the number of the SIM card inserted. This could be useful to receive SMS verification code.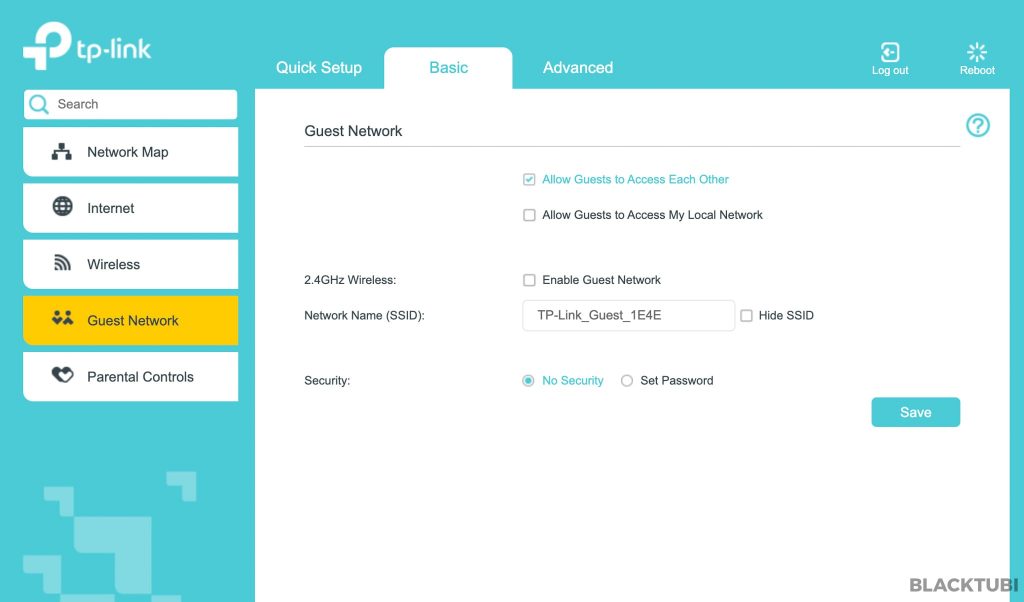 For those looking for advanced function, there is a guest network and parental control feature.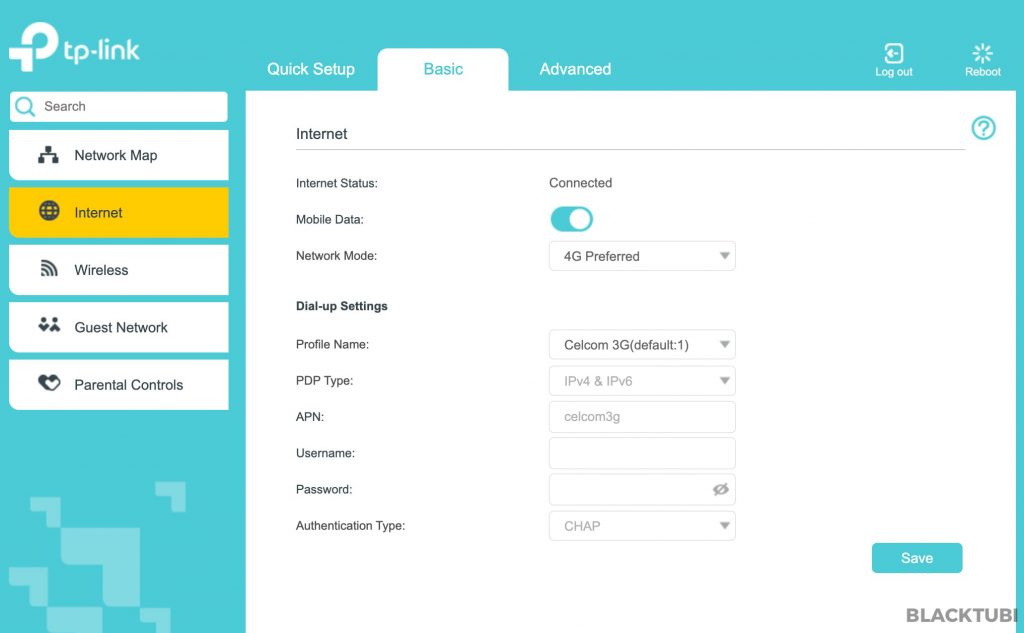 You can manually configure the network mode of this router shall that be required.
The TL-MR100 is a simple and affordable 4G router that you can consider for light to medium usage. It works decently well and being extremely simple to setup is a huge plus. However, for those requiring a faster speed, check out other 4G modems in the market.
It is a great device for those looking for a 4G router on an event venues or those just need an affordable 4G router for emergency Internet connection.