Let's face it, wireless is rather limited when you have a big home. You have spotty coverage somewhere in your home. You want to improve it but they are normally rather complicated to set up. There are a few solutions and today I am looking at TP-LINK's TL-WPA4530KIT, a powerline wireless expander.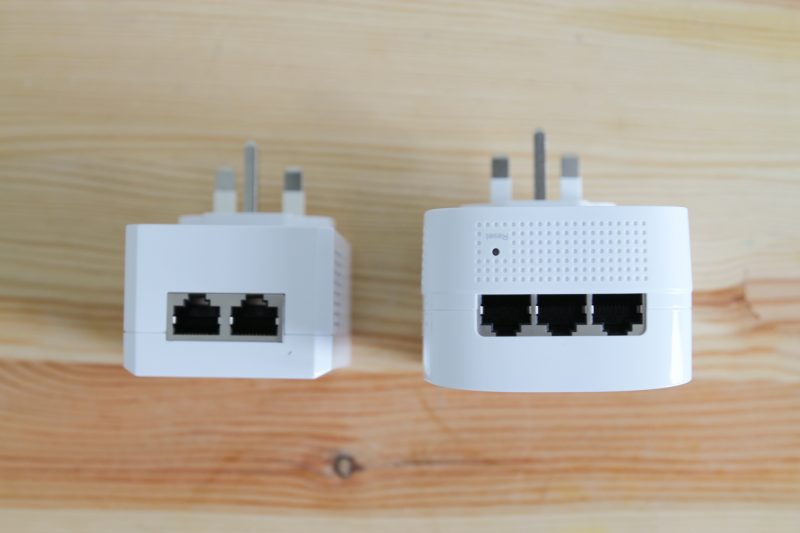 TP-LINK's TL-WPA4530KIT consist of a TL-PA4020P as the powerline adapter and a TL-WPA4530 wireless access point. It supports Wireless AC750 and come with the AV500 powerline specification. They look rather elegant with the glossy white paint and minimalistic design. There are 2 Ethernet ports on the powerline adapter and 3 Ethernet ports on the wireless access point. You can use them to connect your Ethernet-only devices such as an IPTV STB.
How does it works?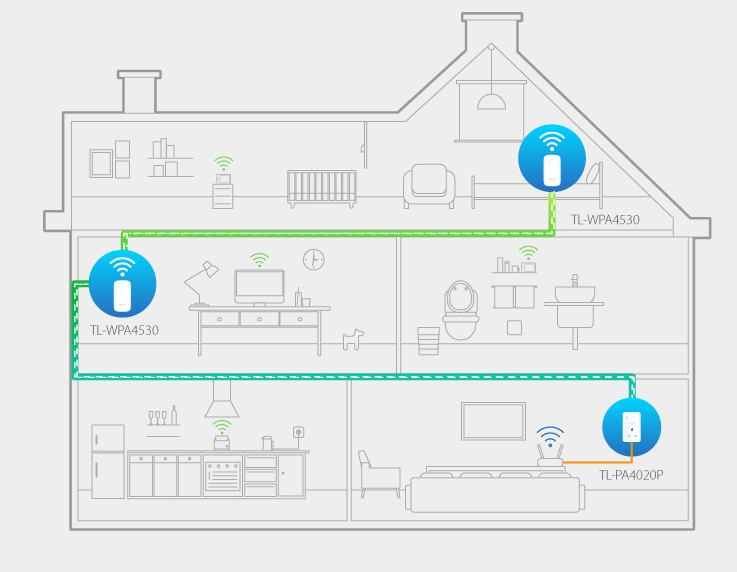 In layman terms, a powerline adapter uses the existing electric cabling in your home to provide network connectivity. As such, you are able to have a secondary wireless access point without the need of pulling an Ethernet cable. It is more stable than a wireless repeater thanks to no retransmission latency and the way it works. It is able to have more than a powerline access point with only a powerline adapter.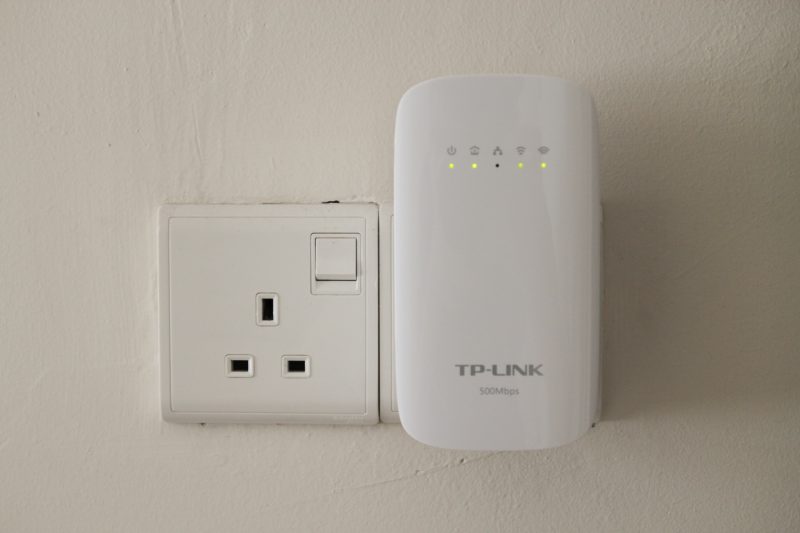 So now you know how it works, how about the limitation? Powerline adapters are limited to your home's power configurations. Performance is rather limited or it will not work at all if your house is having a 3 phase power configuration. Besides, all powerline adapters will need to be on the same switch board. Noisy power equipment will affect the performance of powerline as well.
User Interface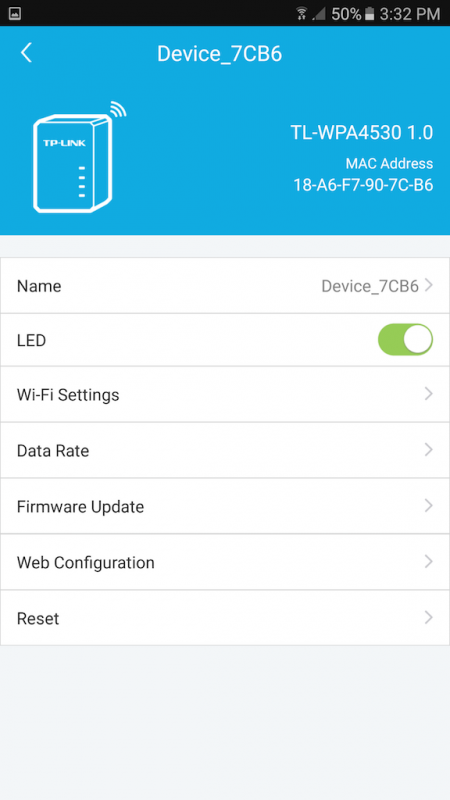 TP-LINK TL-WPA4530KIT is really easy to configure, you just plug it in and with a few clicks, you have your wireless network expanded. I recommend setting up the powerline adapters via TP-LINK's tpPLC app. It automatically detects all powerline adapters in your network and allows easy configuration without the need of manually finding the powerline via a computer. Almost every configurations can be done on the app. You can even turn the status LED off on the powerline devices.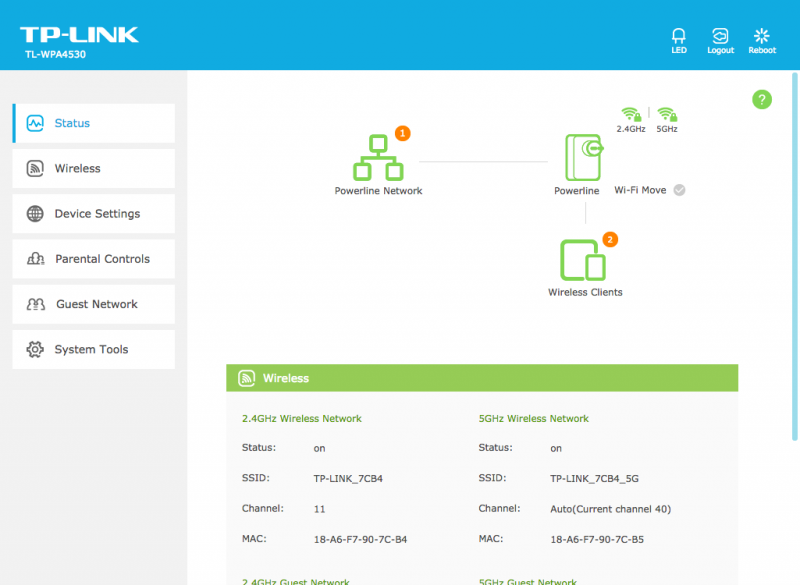 The user interface is rather nice. The home page is the status page which shows various useful information. The wireless network can be configured to match your main wireless network settings so you can have a smoother roaming experience. Besides, there is a Wi-Fi move feature where it clones the wireless network configurations to all powerline adapters on your network. Thus, if you have more than 1 TP-LINK wireless powerline extender, they will automatically have the same wireless configurations.
Performance
Powerline adapters are known for the superior performance than wireless in longer distance and the TL-WPA4530KIT shines. The performance is pretty decent at around 70Mbit/s on my usual iPerf test. This is nowhere near the claimed 500Mbps but it is usual in the powerline market. Other AV500 powerline adapters are having similar performance as well. I like the fact that TP-LINK includes a throughput monitor in their app so you know when there is an issue with your powerline network. This powerline adapter is stable without any spike unlike some cheaper powerline adapters I used in the past.
On the wireless side of things, this powerline adapter supports Wireless AC. As such, this powerline adapter is dual-band so your devices are able to utilise the 5Ghz which is faster and have less interference. The wireless range is rather good and now I am having full wireless coverage in my house. You can have more than 1 powerline wireless access point if your house is bigger.
The Verdict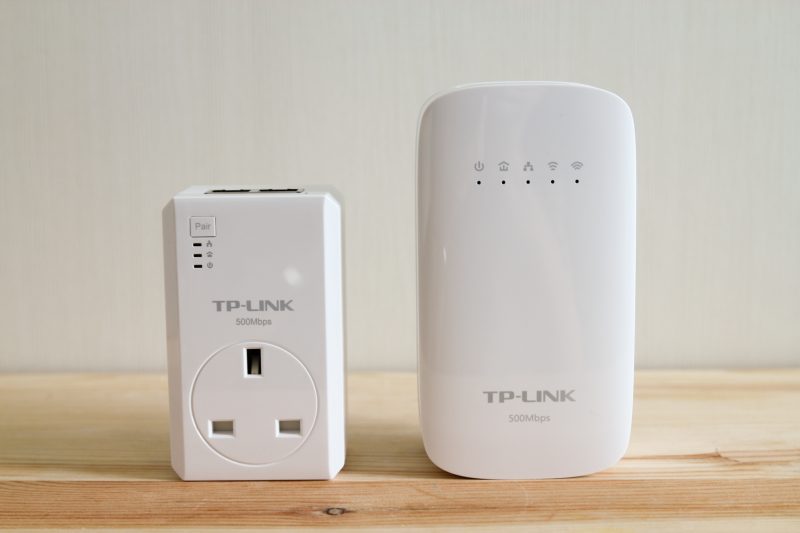 TP-LINK's TL-WPA4530KIT is a good wireless network expansion bundle. It is easy to configure with the mobile application and really user-friendly. The performance is good and it does what it should do. Coupled with the nice design and I highly recommend this for those looking to improve or expand their home wireless network. It will work with all routers so do not worry if you have a non TP-LINK router.