TP-LINK UH720 Introduction:
TP-LINK UH720 is a 7 port USB 3.0 hub. It comes with 2 extra charging ports to charge your device. It is fully compatible with Windows, OS X and Linux* without additional driver required. Just plug and play and you are good to go. It function as a USB 2.0 hub if your computer is not USB 3.0 capable.
*TP-LINK claims Linux is supported but I do not conduct test on Linux.
Quick Specs:
VIA VL812 Chipset
7 USB 3.0 port
2 USB charging port up to 2.4A each
Click here for the detailed specification.
Package Content:
TP-LINK UH720
12V 4A power brick
1m USB 3.0 Cable
User manual
Design:
The design is simple and looks good. The top is glossy with 7 USB 3.0 ports in front and 2 charging ports labeled yellow at the side. There's only a button and the only thing it does is to turn on or turn off the USB hub.
There's a little white LED on top of each port and it will light up when a device is connected and working properly. This is a very nice touch and I liked it a lot. 
Performance:
TP-LINK UH720 support USB 3.0 up to 5Gbps. It is backwards compatible with USB 2.0 device as well. The benchmark is done with a 64GB Sandisk Extreme CZ80 USB Flash Disk. This is one of the fastest flash disk in the world and it support up to 245MB/s read and 190MB/s write. Test is done on a laptop with an Intel based USB 3.0 controller.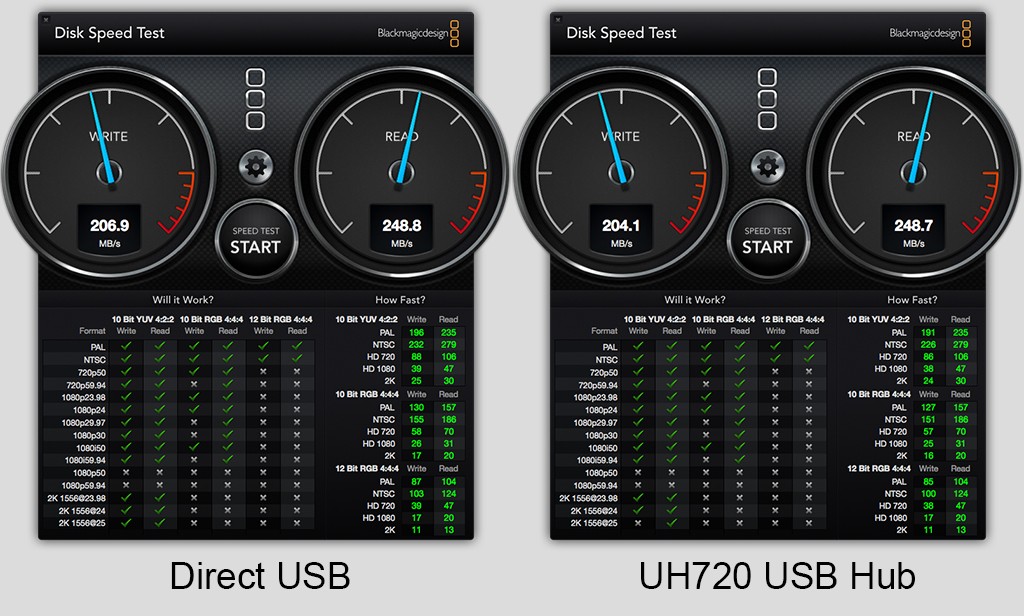 As you can see, the performance is as what you expect.  I don't notice any significant performance difference on the TP-LINK UH720 compare to a direct USB connection. The performance is consistent and I don't observe any heat issue. 
Charging Performance:
TP-LINK claims each of the 2 charging ports support up to 2.4A. While I don't have a 2.4A device and a proper charging current meter, my test device seems to charge at the same speed as the wall adapter. My cheap meter shows it is running at 1.58A, which is the same as the wall adapter.
Charging current is automatically regulated so you can charge a 1A USB device as well. Do note that the 2 charging ports are strictly for charging only; they don't function as USB hub.
Conclusion: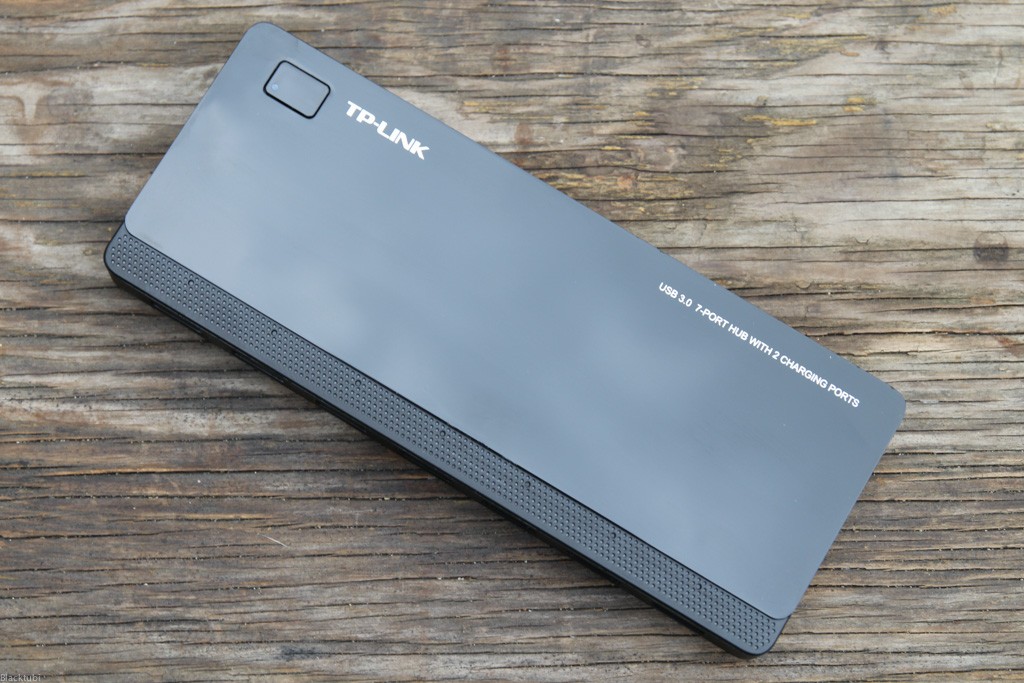 The TP-LINK UH720 is a simple 7 ports USB 3.0 hub. It is fully compatible with OS X and Windows without additional driver required. It works well and looks nice. I certainly recommend this USB 3.0 hub. The 2 charging ports are are really useful. I wish the cable were longer than 1m, but you can use any USB3.0 Micro-B cable like the Samsung Galaxy Note 3 cable.