The Xiaomi MiWiFi Mini is one of the cheapest routers you can purchase currently. You can purchase it everywhere. There are local sellers or you can get it from AliExpress. The design of the MiWiFi Mini is very simple and clean. For the price of the router, I absolutely surprised with the quality of the router. It feels premium, it do not feel cheap at all. There's a single multi-color LED indicator in front of the router to indicate the connection status. Each of the Ethernet port has their own indicator as well. The footprint of the device is quite small as well.
Quick Specifications:
2 10/100 Ethernet LAN ports and 1 USB 2.0 port
Wireless AC1200 (867Mbps on 5Ghz and 300Mbps on 2.4Ghz)
128MB RAM and 16MB Flash
Dual External Antenna
Cheapest Wireless AC router?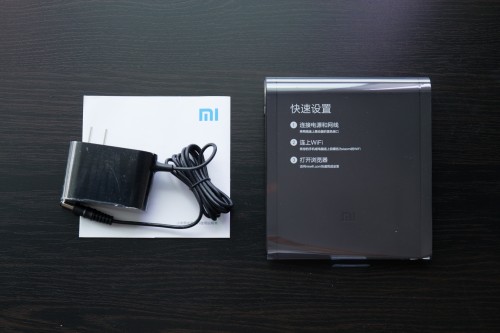 No doubt the MiWiFi Mini is one of the cheapest Wireless AC routers. It is just around RM100 from some reseller in Malaysia and if you are able to purchase it in China, it is just 89 RMB.
There are some caveat unfortunately. It comes with only the router and a power adapter. No Ethernet cable is provided. Not only that, although it is a Wireless AC capable router and it do not come with Gigabit Ethernet. There are only 2 10/100 Ethernet LAN ports and they are all made of plastic. That's the caveats for the low price of this router. Thankfully, Xiaomi includes a rather nice packaging. Simple yet pleasing.
MiWiFi Mini Wireless Range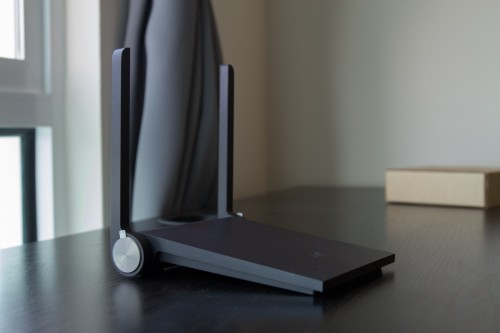 Xiaomi MiWiFi Mini come with 2 non-removable antennas. They can be retracted for easy storage. The signal strength of the MiWiFi Mini is average. On 2.4Ghz, it is slightly better than the TP-LINK TL WR-1043ND I own.
However, the 5Ghz signal strength of the MiWiFi Mini is quite weak. I am certainly aware that the signal penetration of 5Ghz is weaker than 2.4Ghz but it is quite weak on the MiWiFi Mini. The strength of the 5Ghz is around half of 2.4Ghz. Fortunately, the 5Ghz is stable and works well when you are close to the router. I got the wireless transmit power set at maximum (穿墙模式) all the time.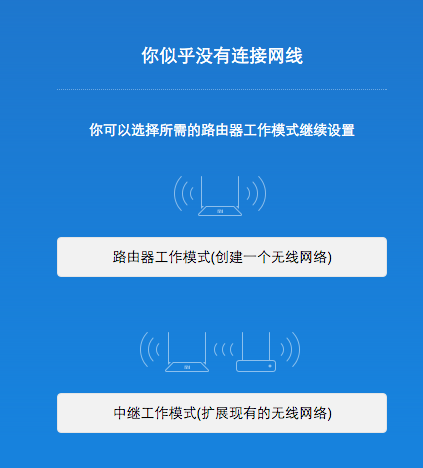 Wireless functionality wise, you can have this router configured as a wireless repeater rather easily. Just select your current home router and key in the password and the router will automatically be a repeater after a reboot. This is rather handy and it works really well without any hiccup.
Wireless Performance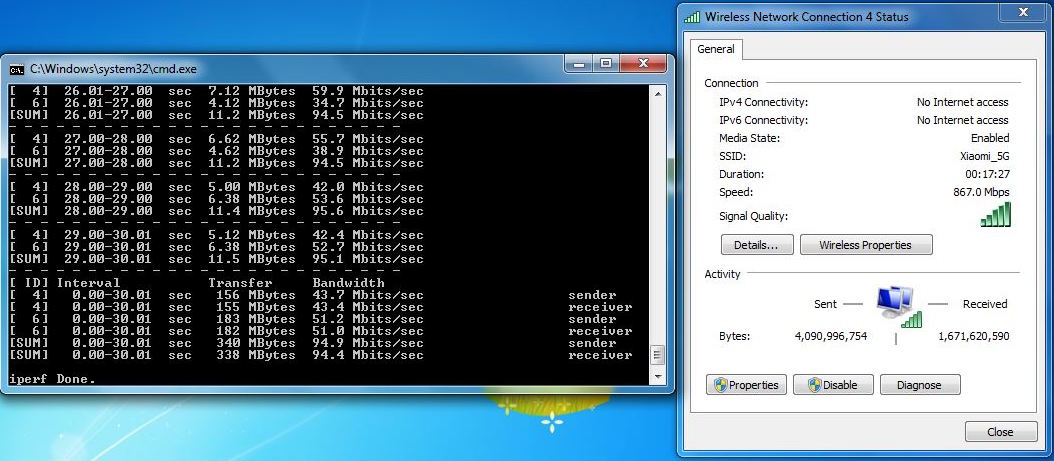 It is difficult to properly the wireless performance of this device as there is no Gigabit Ethernet port. If you planning to use this router with a NAS, forget about it. Budget further and get something better. On the first test, I am using my desktop with Ethernet as the server and my laptop with Asus USB-AC56 which support Wireless AC up 867Mbps as the client. Rather unsurprisingly, I am able to achieve 94.4Mbit/s as it is bottlenecked by the 100Mbit Ethernet connection.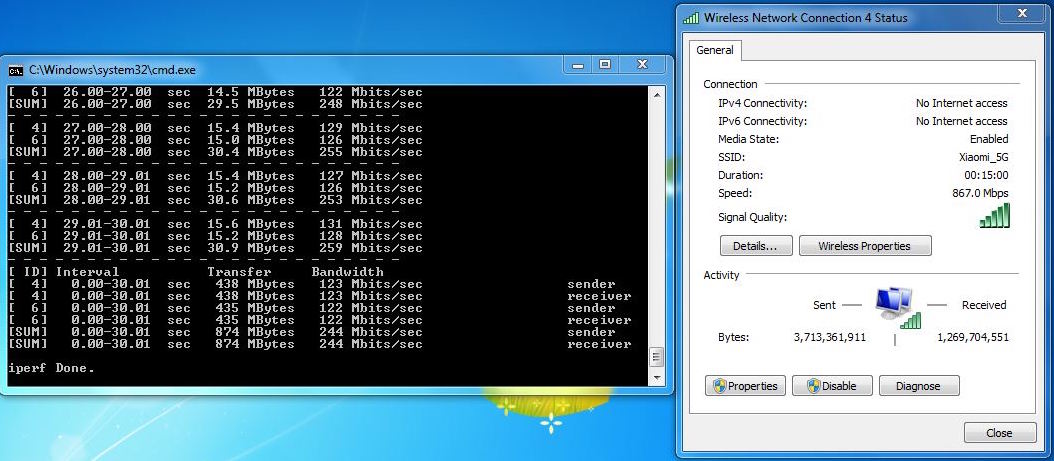 On the second test, I am using my Macbook Air which support Wireless AC up to 867Mbps as the server and the same client configuration. I am able to achieve quite a decent 244Mbit/s. Both tests are conducted within a 5m distance to the router. It is quite good for something so cheap.
MiWiFi Mini Unifi compatibility?
No! This router does not support Unifi! In order to use it with Unifi, you need a VLAN bridge as this router do not support VLAN tagging. I am currently using my old TP-LINK MR3420 as the VLAN bridge and it is working properly now. Stay tuned for my future post on how to setup an OpenWRT capable router as VLAN bridge and use any router with Unifi. In addition, some users are able to use a third party firmware on this router with VLAN tagging functionality. You can always configure this router as an access point with your existing router anyway.
Features and User Interface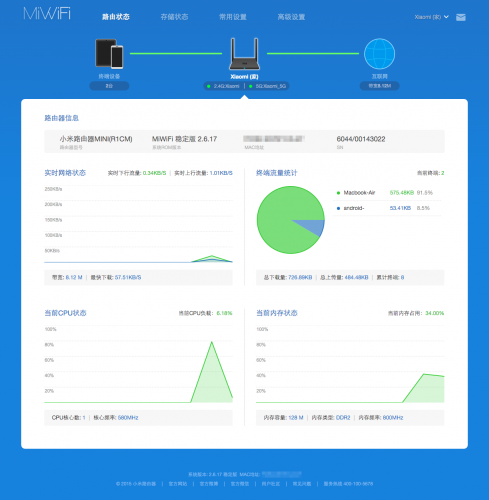 Xiaomi MiWiFi Mini firmware is actually base on OpenWRT but heavily customised. I quite like the interface of the MiWiFi Mini, it is very clean and simple. It allows clear bandwidth monitoring of each user and it keeps a log of their bandwidth usage. Thus, it makes it very easy to track down abusive user. In addition, the build in QoS is useful as well. I just enable the Smart QoS and let it do its job without any additional configurations. It is not as good as Asus' Adaptive QoS but it is alright. However, if you are someone looking for advanced configuration and fine tuning, this may not be the best thing for you. Xiaomi keeps everything simple, there are not much geeky configuration.
In addition, MiWiFi Mini include downloading and file sharing ability on this router. You can share your USB drive on your network or have your router to download things when you are away. The file sharing feature is not fast but should be good enough for light sharing. On a file copy test, it just hovers around 9MB/S read and 7MB/S write. It is not anywhere close to fast but it works. However, the file sharing and downloading feature require you to sign in with a Xiaomi account. You need to download the MiWiFi client on your devices for you to use the file sharing services. It may be a good thing as all the function can be controlled remotely via the MiWiFi app and you do not need to mess with port forwarding. There's even a built-in VPN client which may be handy.
MiWiFi Mobile App
Xiaomi made an app to work with their router. Almost everything that can be done on the web interface can be done via the app. I consider the app to be more powerful than the web interface at certain aspect. There are certain QoS configuration that cannot be done on the web interface can be done on the app.
In addition, MiWiFi Mini come with a photo backup feature which you can access it on the app. You can easily share files to your USB devices or control torrent downloads on the app as well. The app is smooth like the web interface and I prefer to use the app more than the web interface sometimes.
Conclusion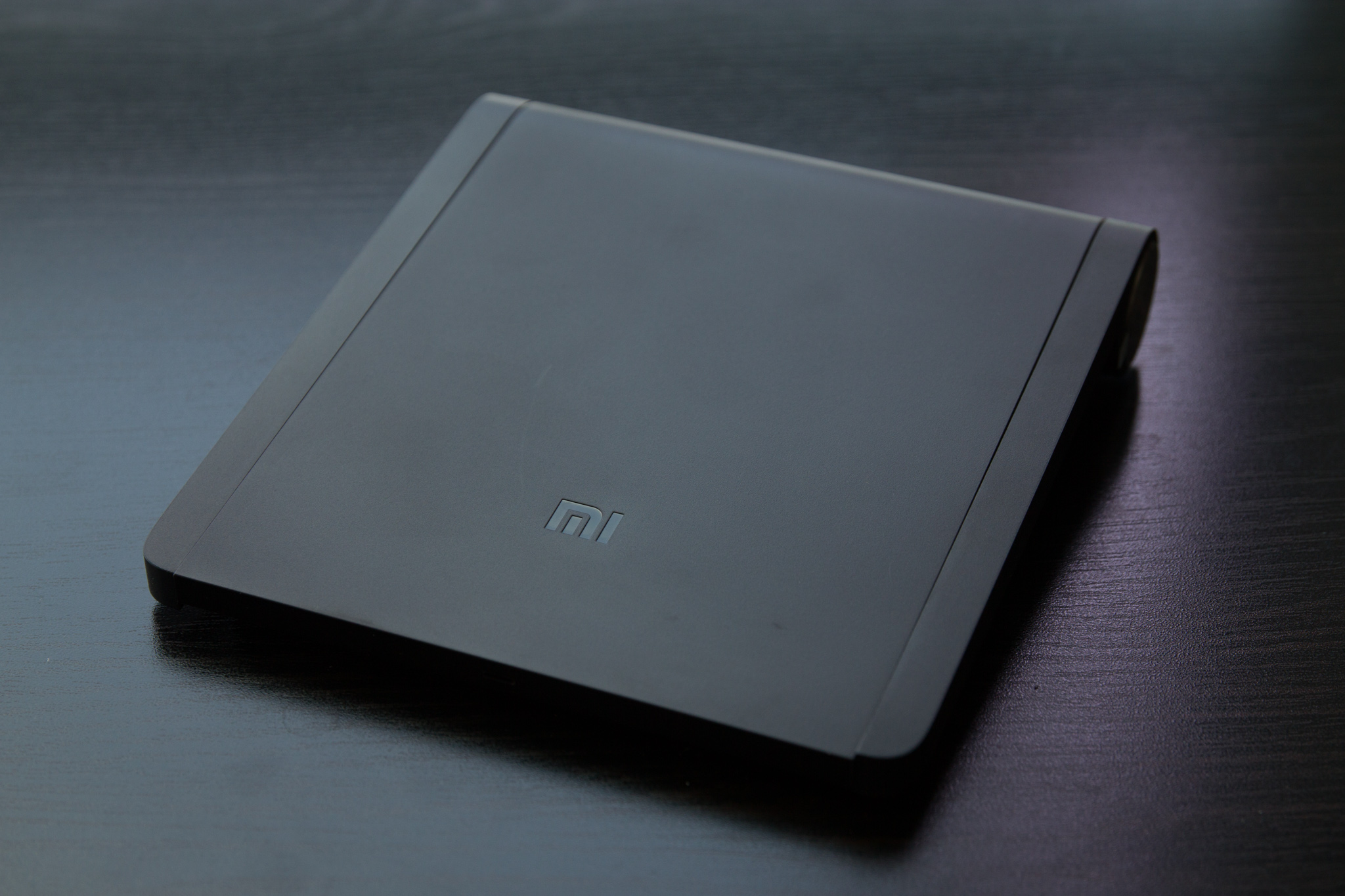 It is one of the cheapest Wireless AC router if not the cheapest. I purchase this router for the 5Ghz ability as 2.4Ghz is basically unusable at my location. Those file sharing features are handy and they work really well. The whole interface is very simple and easy to use. The downside of this router is the language. Although the MiWifi app supports English, the whole web interface is Chinese only. I hope Xiaomi includes Gigabit Ethernet but I cannot blame Xiaomi as this is a low-cost router.
Should you buy this? Well, if you do not require Unifi support and you can understand Chinese, go for it. Else, get something from TP-LINK or D-LINK. They produce cheap wireless AC routers as well. It is a quality device and the interface is really user-friendly and responsive. I hope other router manufacturers can learn from Xiaomi in this aspect. In addition, most of the configurations can be done from the mobile application. The firmware although simple, it is feature rich at the same time. It is not as good as ASUSWRT but at this price point, it's great. Xiaomi is pretty new in the router field and they are improving quickly. I look forward to a MiWiFi Mini V2.