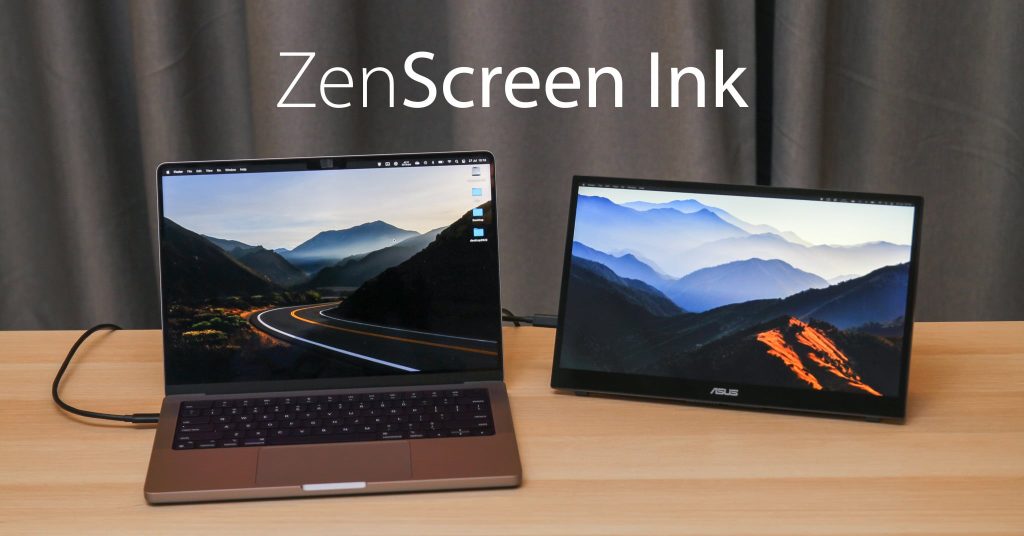 At this point, many people are going back to the office and if you're like me, I miss having my second display when working. This is where portable monitor exists and the new ASUS ZenScreen Ink MB14AHD is perhaps one of the best portable monitor with touchscreen function in the market yet.
The ZenScreen Ink MB14AHD is a really exciting product unlike other portable monitor in the market. That's because it comes with a touchscreen function with the ASUS Pen support. In fact, it's a really good touchscreen that's on par with the Surface Pro laptop from Microsoft.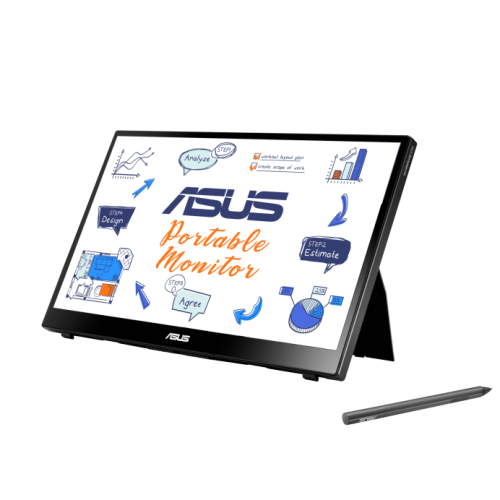 ASUS ZenScreen Ink MB14AHD
Great built-quality and light-weight design
Easy connectivity via USB-C cable for power, display and touchscreen
Very sensitive and precise touchscreen with ASUS Pen stylus included

Plug and play touchscreen compatibility with Windows 10 and Windows 11
Touchscreen wouldn't work on MacOS

No 100% sRGB color gamut support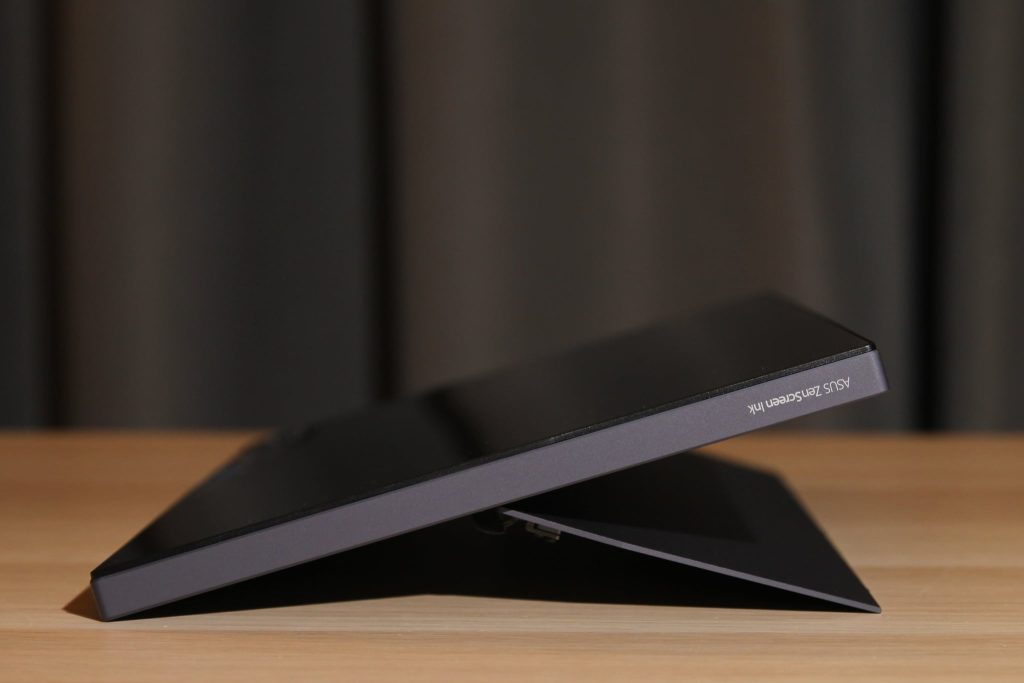 ASUS certainly know how to build a quality product and the ZenScreen Ink MB14AHD doesn't disappoint. I like the metalic construction and the robust kickstand design. The kickstand hinge mechanism feels really high quality and solid despite folding it repetitively.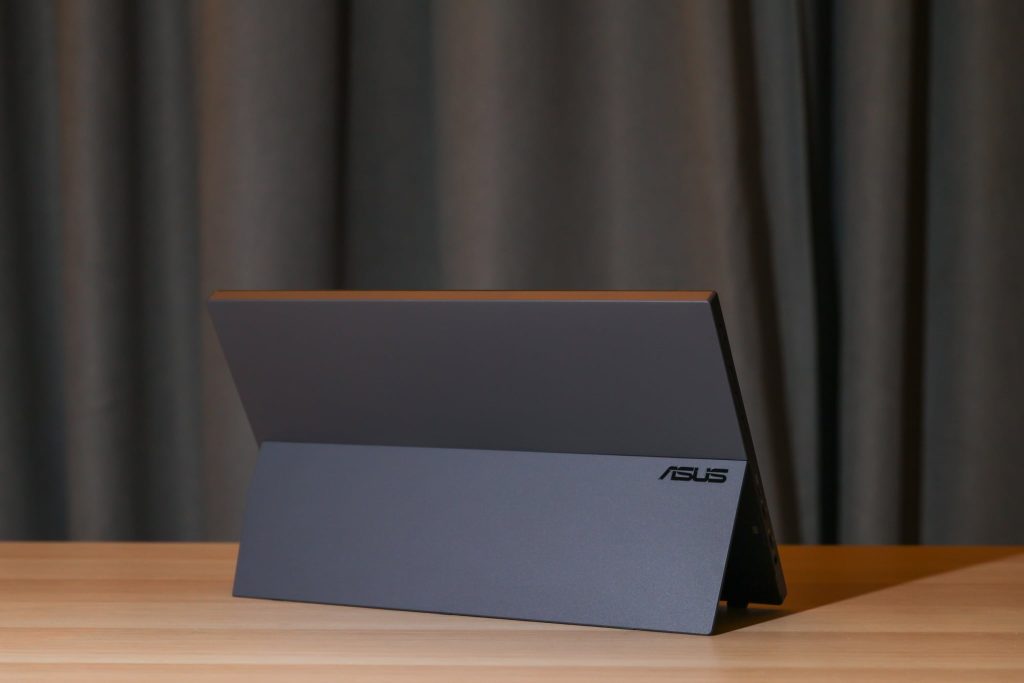 The kickstand can let the display work in many angles including using it on portrait mode. Turning it to the drawing mode and you'll be surprised by how stable it is when sketching on the screen. It's extremely solid with little to no wobble despite having my hand resting on the screen.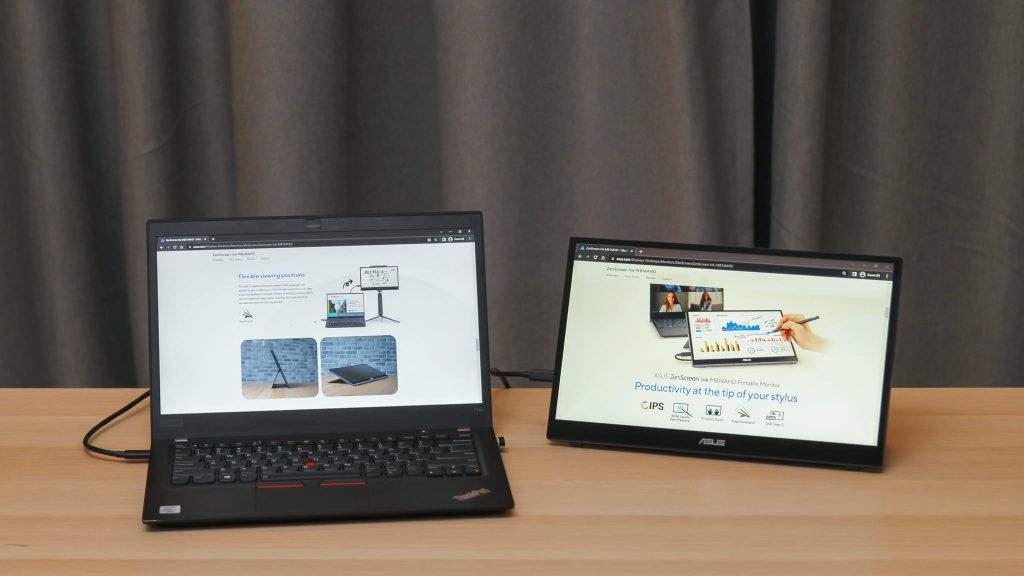 The display on the ZenScreen Ink is decent since it is an IPS panel with great viewing angles on both portrait and landscape mode. It's perfect for day-to-day office usage or some light designing work. The bezel of the screen is pretty thin which make the footprint smaller than most 14 inch laptop.
I also like the multiple display modes including the sRGB mode and an eye care mode which dims the blue LED. But, I wish the ZenScreen Ink MB14AHD have better color accuracy like the ASUS ProArt series. The ZenScreen Ink did not offer 100% sRGB color gamut which might disappoint some designers.
ZenScreen Ink Touchscreen with ASUS Pen
The big difference of the ZenScreen Ink MB14AHD with other portable monitor in the market is the touchscreen. And, it's not just a touchscreen, it's a really good touchscreen with 10-point multi-touch technology. In fact, it comes with the ASUS Pen stylus with tilt support and 4096-level of pressure.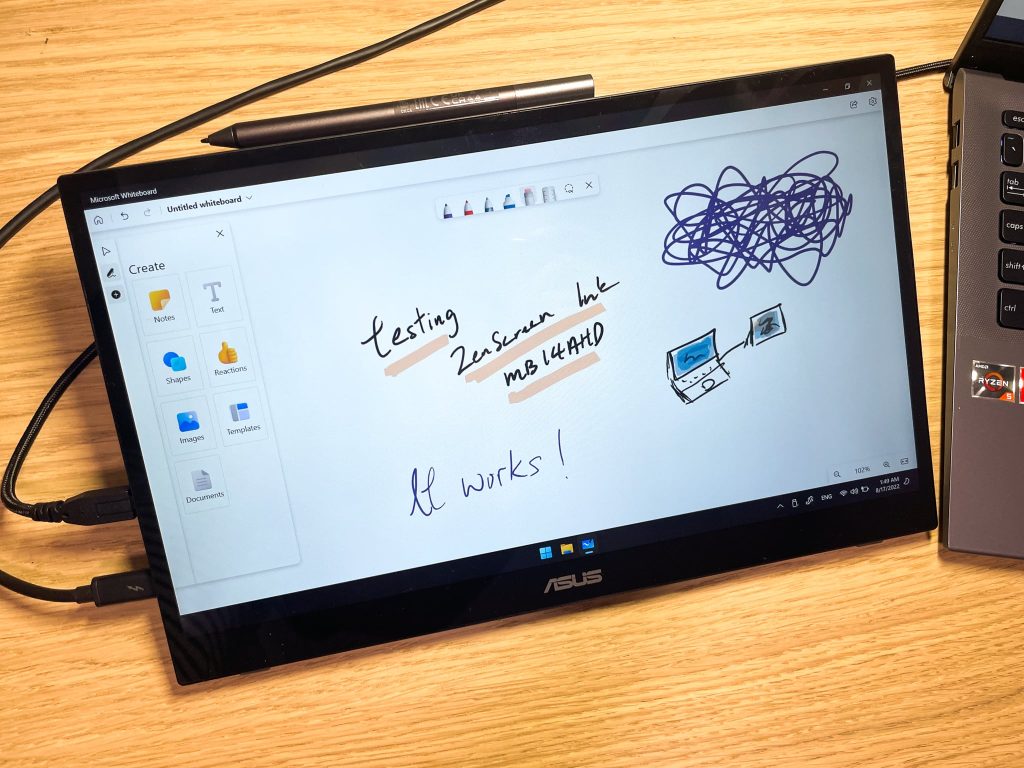 I am really impressed by how responsive and precise is the ASUS Pen that come with this monitor. There's almost no input lag or delay with the stylus which can be attached to the side of the display with a magnet. It's certainly a viable choice as a drawing tablet for designers with the great stylus function.
Precision and accuracy is really good on the ASUS Pen which is comparable against the newest iPad Pro. There are 2 buttons on the ASUS Pen which can be configured on the built-in Windows settings to choose their default function. The pen is powered by a small AAAA battery but ASUS did not state the battery life.
All this magic is due to the ZenScreen Ink MB14AHD actually uses Microsoft Pen Protocol (MPP) 2.0. It's the same technology used on Microsoft Surface Book Pro. Since it's a Microsoft standard, no drivers are required and the monitor literally just plug-and-play with Windows 10 and Windows 11 computer.
Now, the greatest part of the ZenScreen Ink is how seamless it is. I tested it on a Thinkpad T14s and my MacBook Pro with both of them working flawlessly. Just connect the USB-C cable to your laptop and it will just work. It doesn't require any driver when using it on both my Windows and MacOS laptop.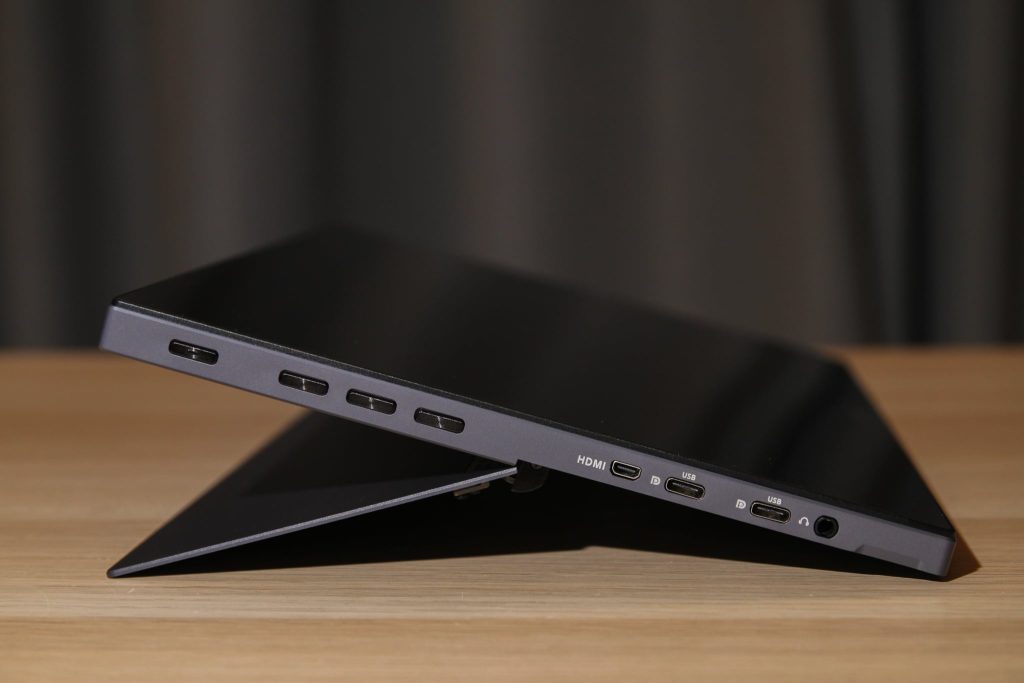 The USB-C cable will deliver power, display input and the touchscreen signal so it's really convenient. However, the display can accept HDMI signal if you are using an older computer without USB-C port. Strangely, ASUS also included a 3.5mm headphone jack to connect external audio device.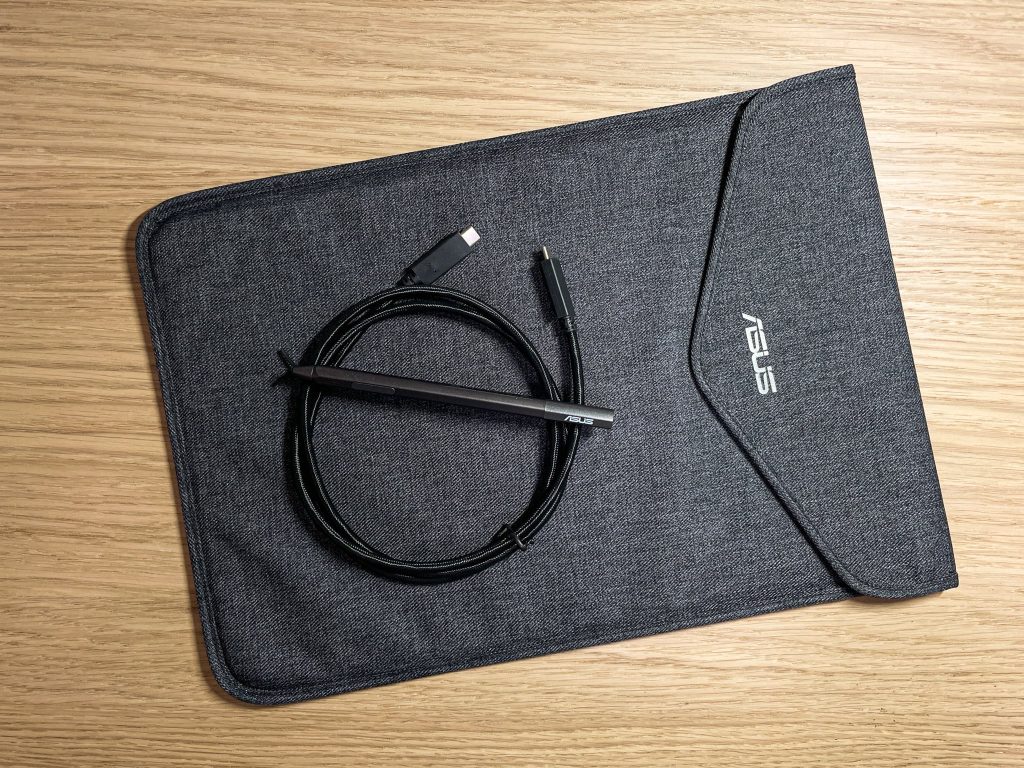 As for accessories, ASUS included some high quality with braided cables and a decent pouch for the screen.
1x braided Micro HDMI to HDMI cable
1x braided USB-C to USB-C cable
1x braided USB to USB-C cable
1x sleeve case for the portable monitor
1x ASUS Pen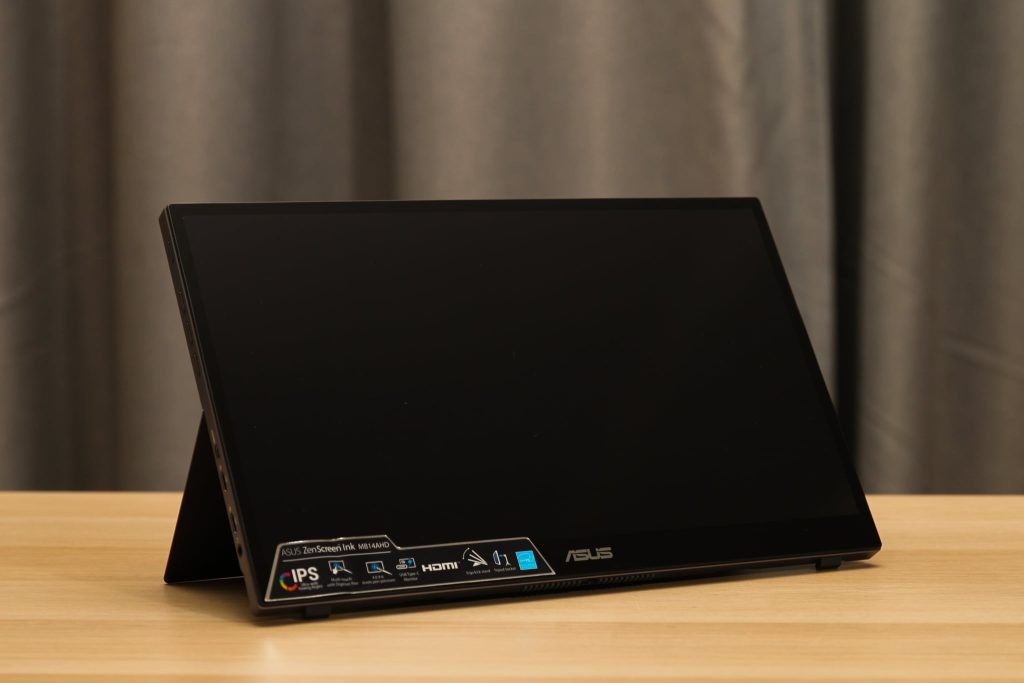 All said, the ZenScreen Ink MB14AHD is a really polished and innovative product. I really like the rock solid built-quality and the flawless touchscreen function of the product. It might be one of the best portable touchscreen monitor in the market right now combining the ease of use and the ASUS Pen function.
Given its high cost, this product is certainly developed to those looking for a touchscreen feature on a portable monitor. I reckon that it might be a viable choice to be used as a drawing or sketching tablet for architect and visual designers. Educators might appreciate the touch screen function on this product to conduct remote classes as well.