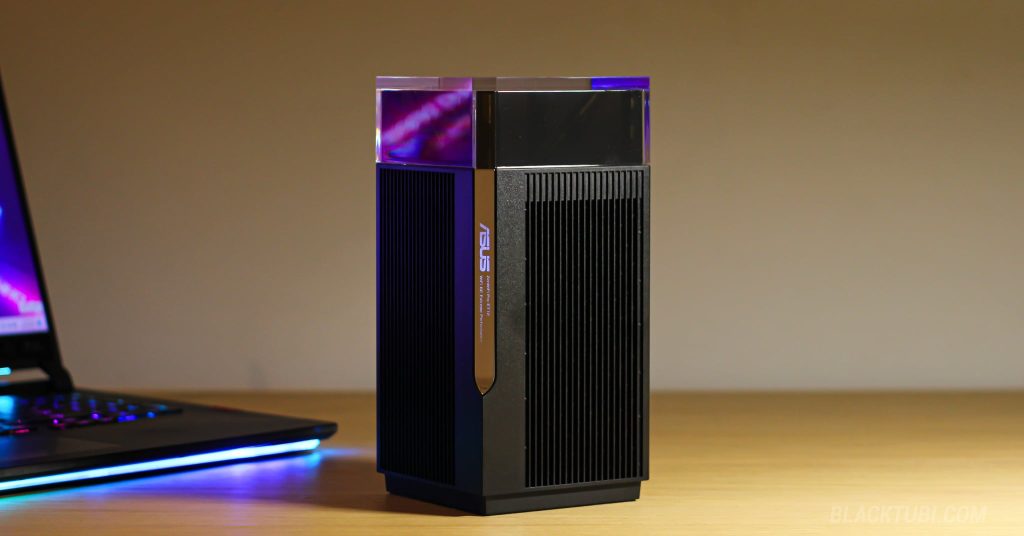 ASUS' brand new ZenWiFi Pro ET12 powered by a tri-band Wi-Fi 6E AXE11000 wireless radio is probably one of the fastest mesh Wi-Fi system you can buy right now. That's because it's one of the first premium mesh Wi-Fi systems in the market powered by Wi-Fi 6E techology with support for the 6GHz band.
The 6GHz band is pretty much empty now, early adopters will enjoy a clear network free from interference. It's also designed to support much faster speed and more Wi-Fi devices. Since the ZenWiFi Pro ET12 uses the 6GHz band as the mesh wireless backhaul, it will result in faster speed, better stability and greater consistency for the overall network performance.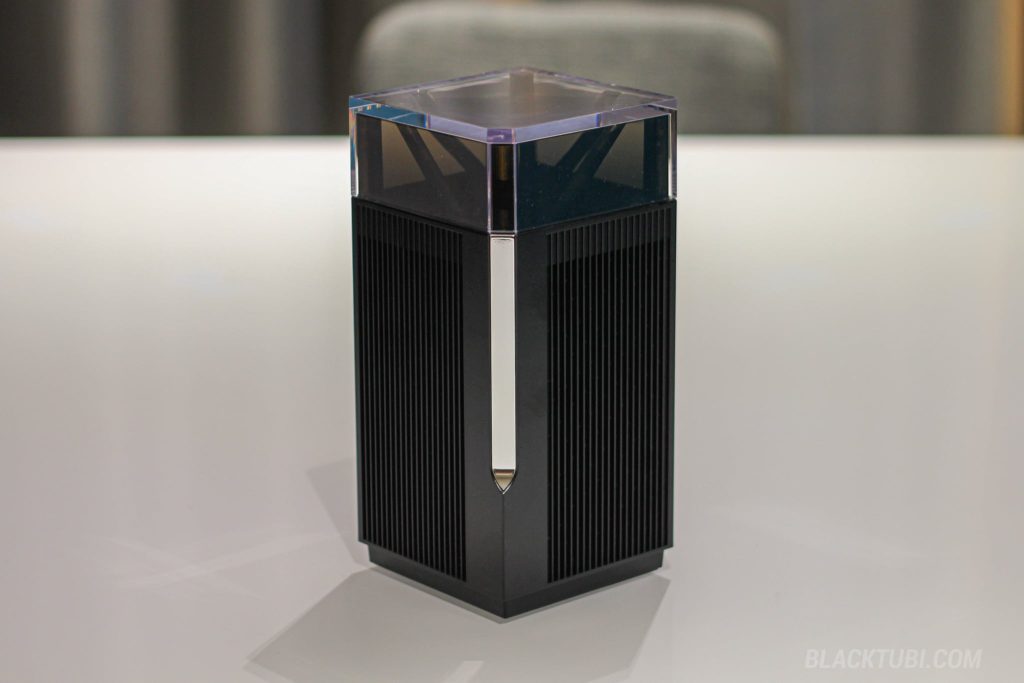 While it's similar to the ZenWiFi Pro XT12 released by ASUS previously, it's a different beast here. They might share some similar specifications, but, only the ZenWiFi Pro ET12 supported the Wi-Fi 6E technology that will work in the brand new vastly superior 6GHz Wi-Fi network.
The ZenWiFi Pro ET12 is fairly huge with the antennas unapologetically enclosed in a clear acrylic. It looks  sophisticated with ventilation cleverly hidden within the design which make it looks as expensive as the premium pricetag of the product of RM4488. Now, the question is whether it's worth?
The ZenWiFi Pro ET12 is using Broadcom's latest Wi-Fi 6E technology with the brand new RangeBoost Pro technology to improve Wi-Fi coverage. Under the hood, both units are powered by a powerful Broadcom 2.0GHz Quad-Core CPU and 1GB RAM, ensuring that your network runs smoothly and efficiently.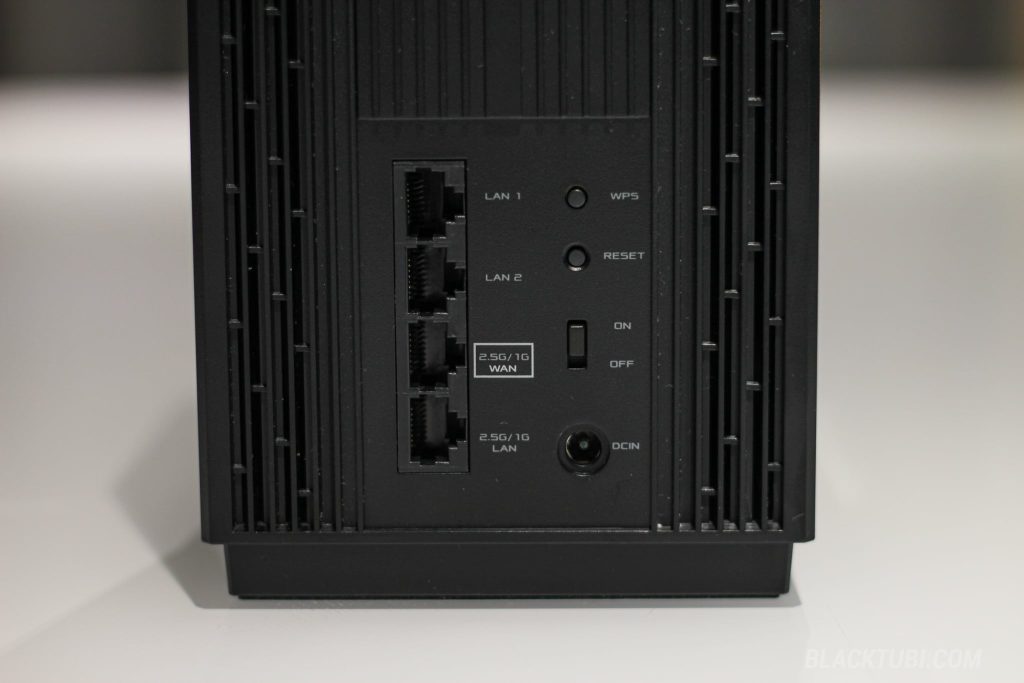 It doesn't stop there as both units of the ZenWiFi Pro ET12 come with dual 2.5G Ethernet LAN/WAN ports and two Gigabit Ethernet ports, making it a great option for users with 2Gbps broadband. With support of up to 2.5Gbps Internet downlink to your wired devices, the ZenWiFi Pro ET12 is a true powerhouse.
ZenWiFi ET12: Mind-blowingly Fast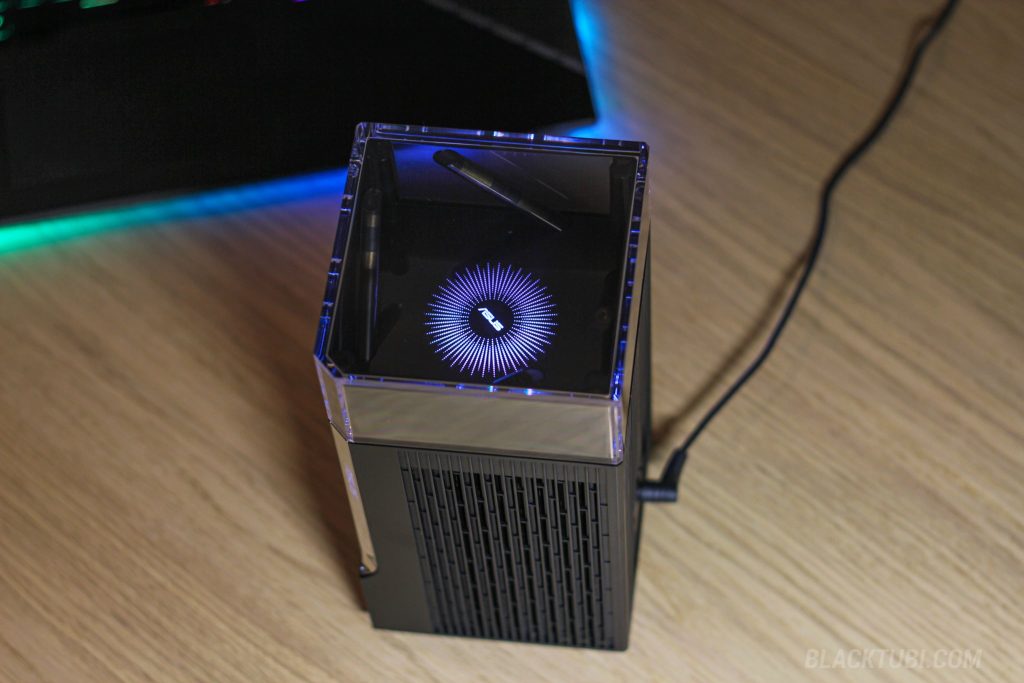 The secret to the ZenWiFi Pro ET12's superior performance is its use of the 6GHz band as a wireless backhaul for the mesh Wi-Fi network. Since it's being primarily as the backhaul, even 5GHz devices connected to the mesh node will be able to benefit from the faster speed available to the mesh node.
IWhen testing it in a 1500 sq ft condominium, the ZenWiFi Pro ET12 can reliably cover almost the entire property with Wi-Fi speed that's over 800Mbps at every corner of the property. That's the difference of a premium mesh Wi-Fi systems where it provide good coverage and fast speed at the same time. The Wi-Fi coverage of this product is very impressive if it is installed properly. 
Comparing to the ZenWiFi Pro XT12, it is roughly only 10% faster when running Wi-Fi speedtest on my iphone when connected to the mesh Wi-Fi node. However, bear in mind that my iPhone does not support 6GHz technology but it's still benefitting from it as ASUS is leveraging on the 6GHz as the mesh backhaul.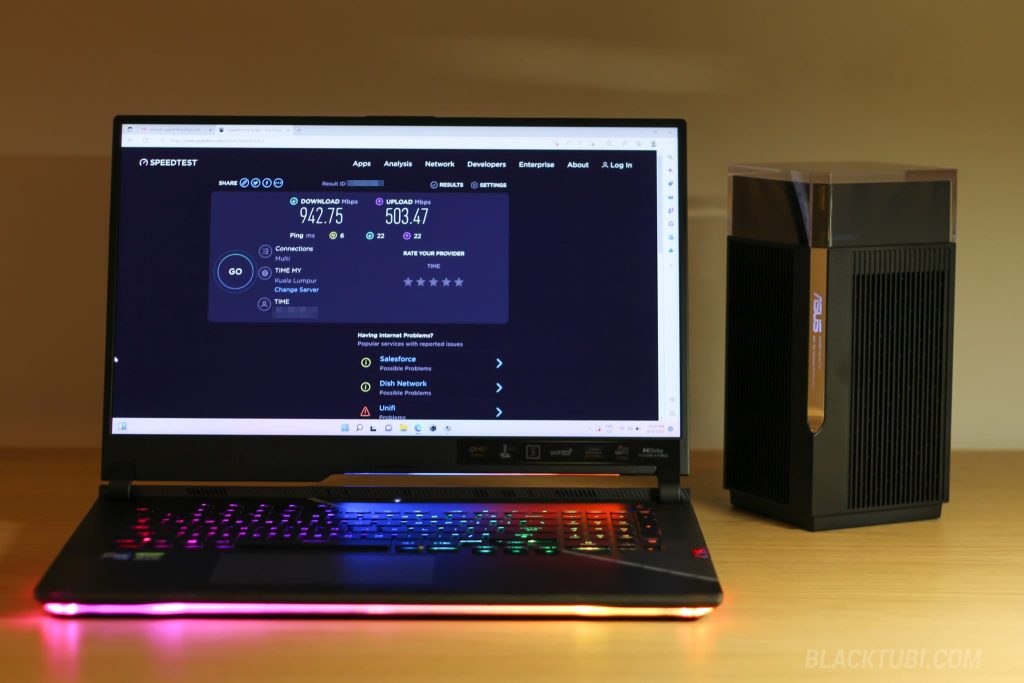 I will be testing the ZenWiFi Pro ET12's 6GHz network with ASUS ROG Strix SCAR 17 gaming laptop which supported Wi-Fi 6E technology.  To spice thing up, I switched off the mesh node and compared the Wi-Fi speed of the 5GHz and 6Ghz network of the ZenWiFi Pro ET12. The laptop will be located roughly 10 meter from the router with two walls in between.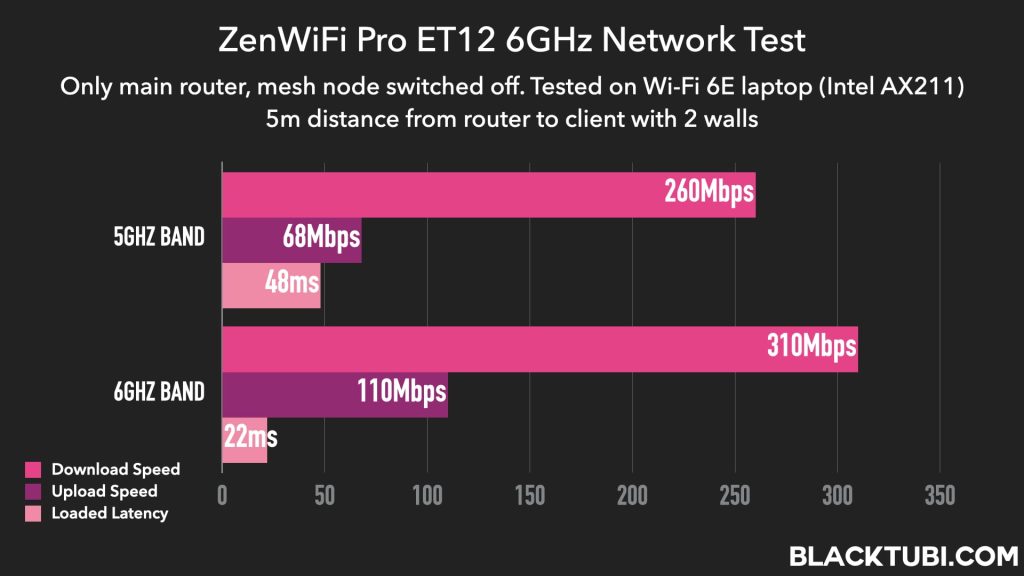 The result is fairly interesting as we found that the download speed of 6Ghz network to be roughly 20% faster with a lower loaded latency. That's probably due to the 6GHz being free from congestion. This will directly translate into a more responsive network and a more reliable Wi-Fi network.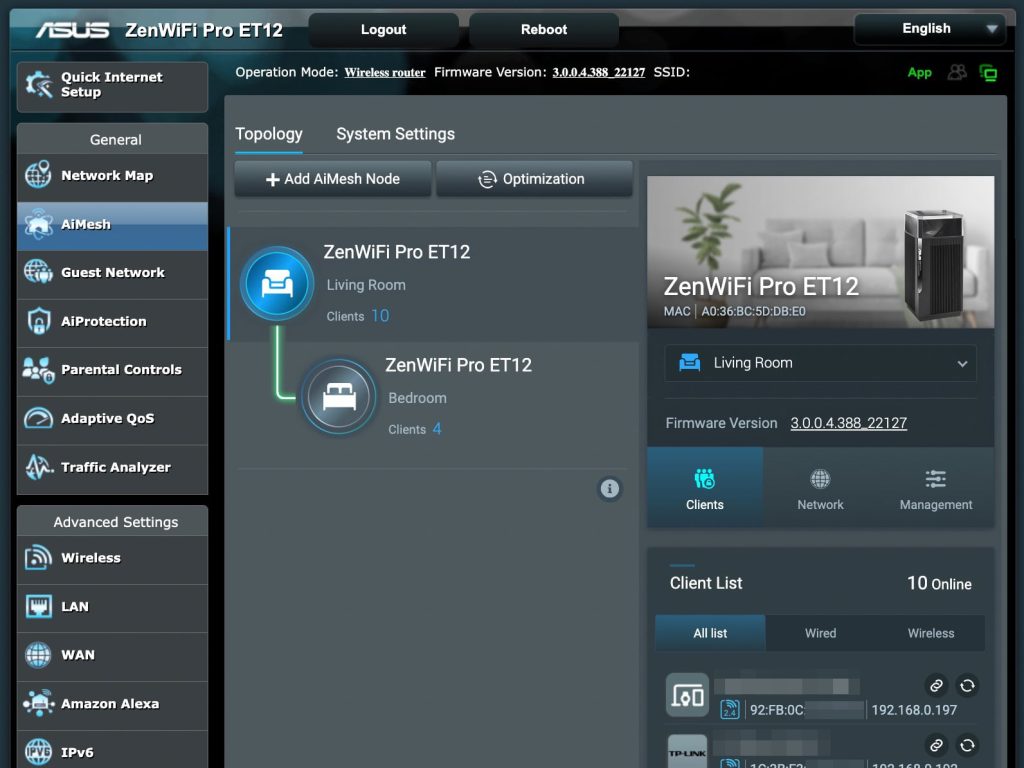 ASUSWRT is more than just a router interface; it's a highly customizable and versatile tool that can provide granular control over your home network. The level of control is impressive, allowing for customized VPN routing, device speed limitation, VLAN network segregation and many more.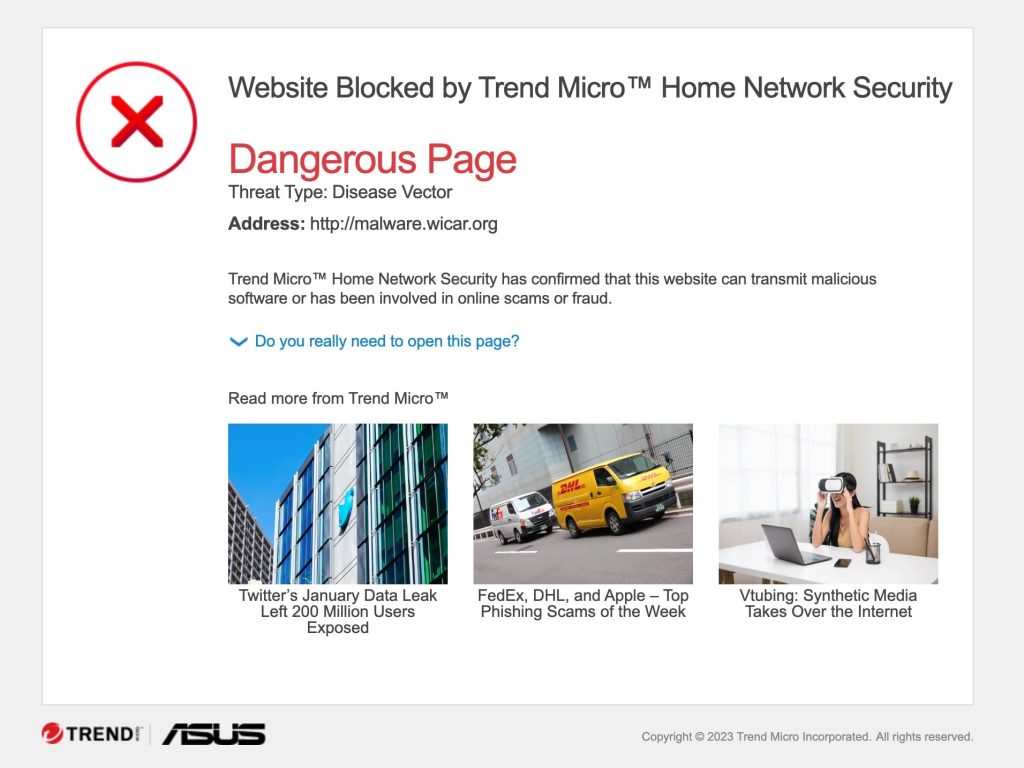 The standout feature of the ZenWiFi ET12, in my opinion, is ASUS' enterprise-grade security feature, AiProtection Pro. Unlike other brands, ASUS doesn't require any monthly subscriptions. It effectively blocks harmful and scam websites from being accessed by all devices connected through the router. It's incredibly reassuring to see the report showing how many threats have been blocked.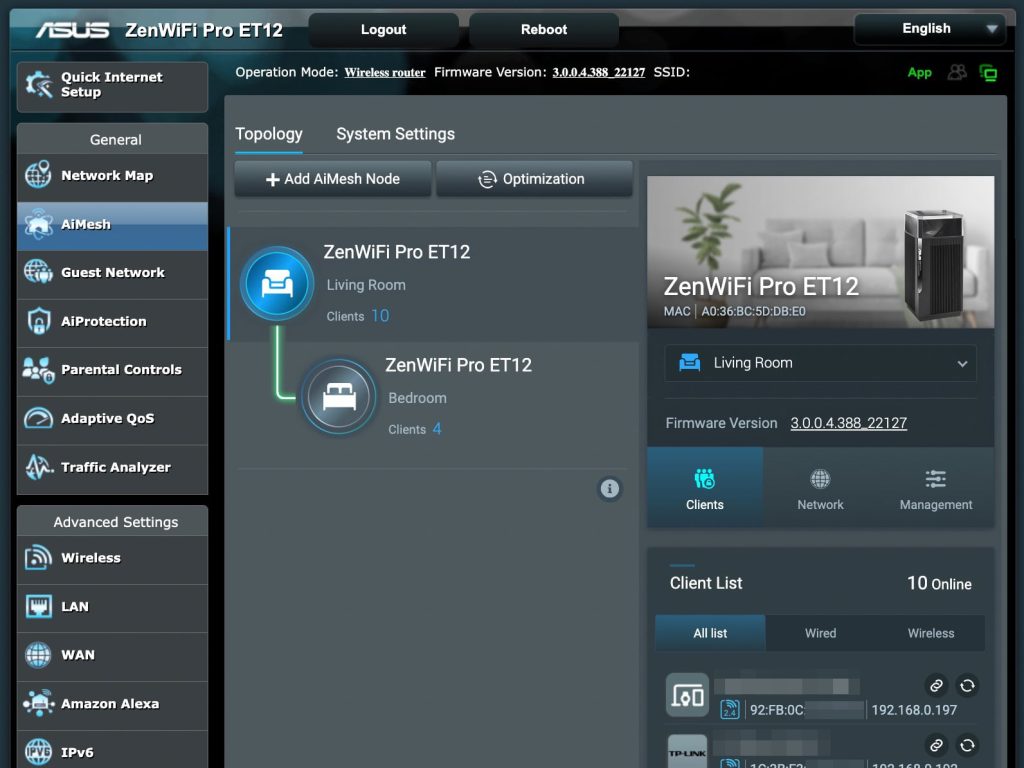 For those interested in monitoring their network usage, the ZenWiFi ET12 provides comprehensive hourly to monthly network traffic reports for connected device. This feature can be especially useful for parents wanting to ensure their kids aren't staying up too late on their devices.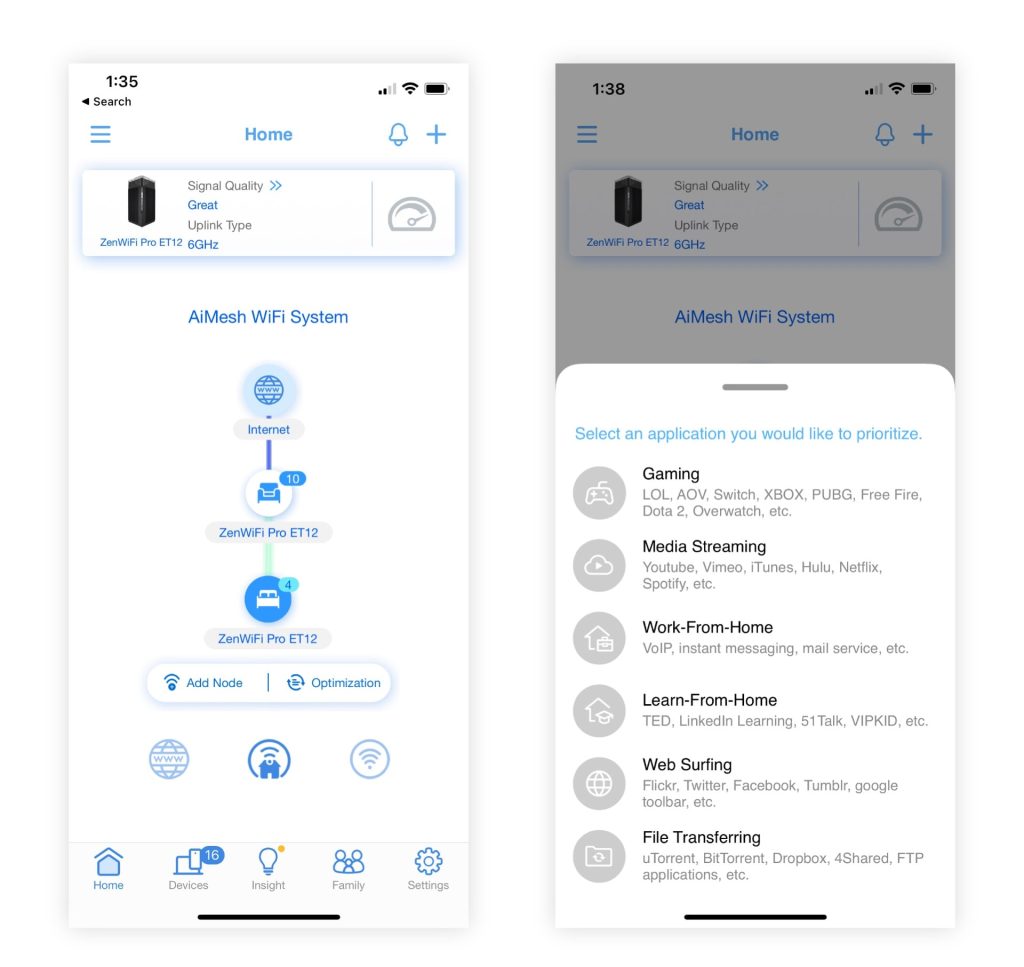 The ASUS ROUTER app is a great option for those who find the ASUSWRT interface overwhelming. It's user-friendly and offers quick status updates on your network, allowing you to monitor connected devices, configure the parental control and AdaptiveQoS feature on the go.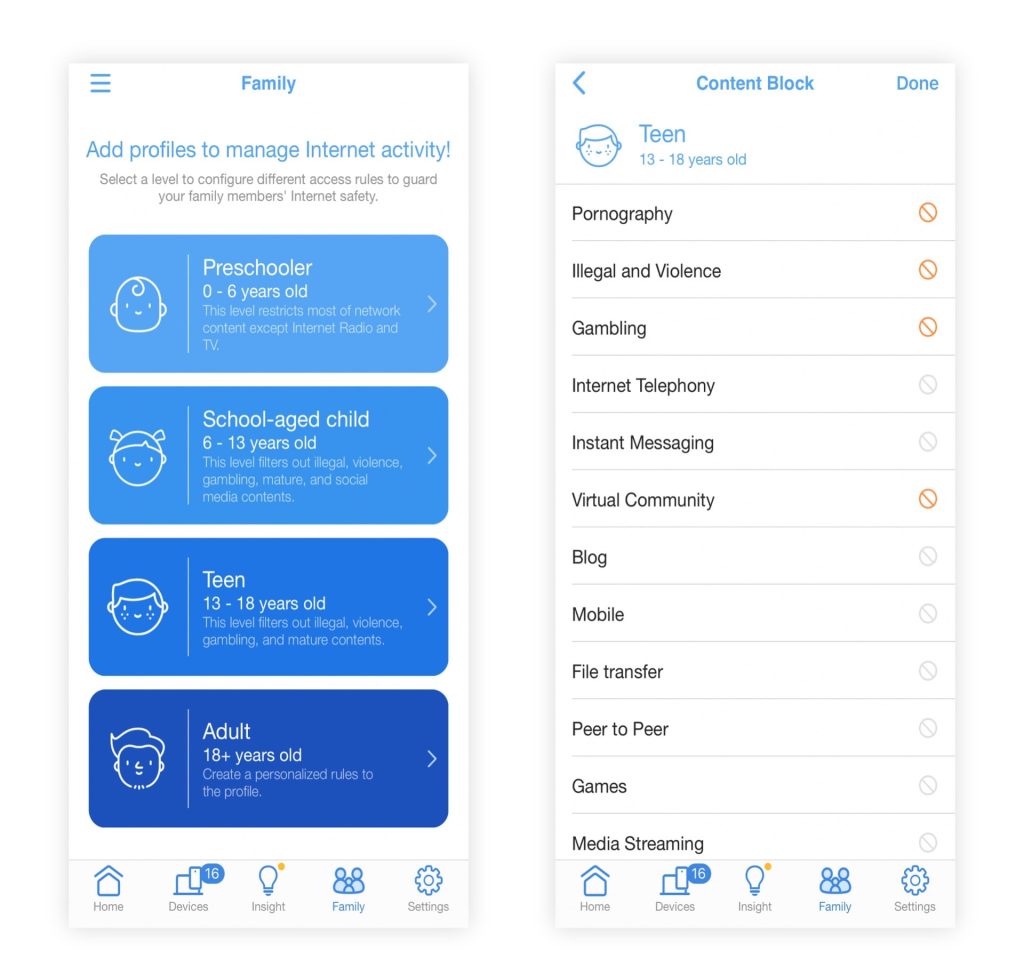 Speaking of parental control, ASUS' AiProtection Pro feature is probably the best in the industry. It offers fine-grained control over which content can be accessed by specific devices, and the built-in filter provides a comprehensive range of categories to choose from. My testing showed that it effectively blocked all websites based on the selected category, even the less well-known ones.
ZenWiFi ET12 : A premium experience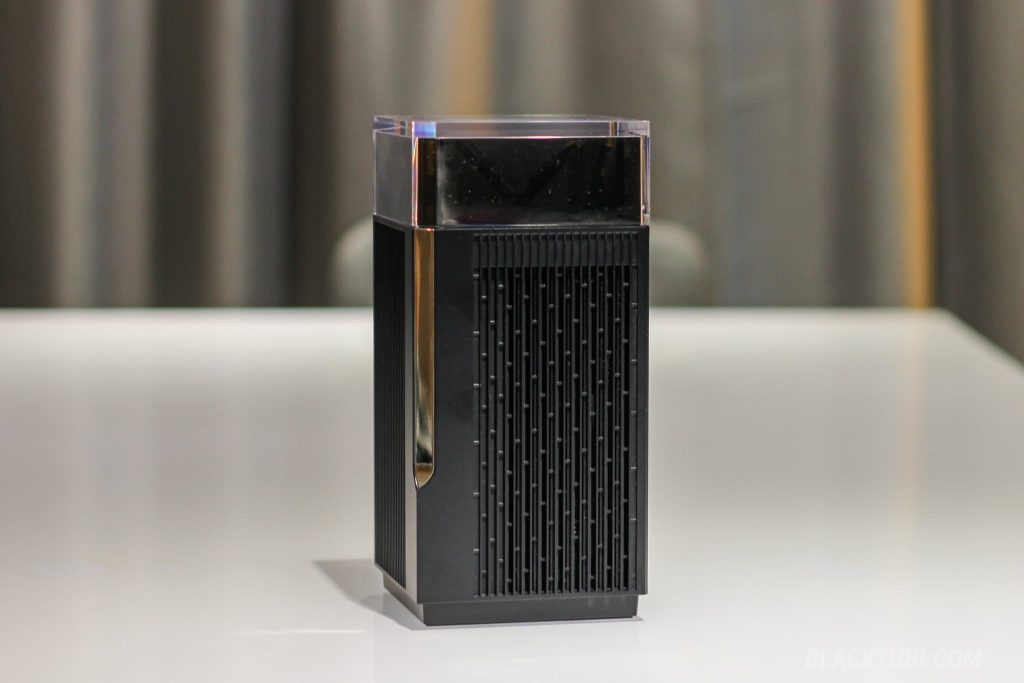 ASUS ZenWiFI Pro ET12 uses cutting-edge technology to deliver consistently fast and reliable connections, even under heavy load. The use of 6GHz band as the mesh backhaul allows for faster, more stable connections than can handle even the mode demanding application.
The ZenWiFi Pro ET12 isn't just about speed and performance. It's also incredibly stable, with no stuttering or dropped connections even when pushed to the limit. And while it comes with a hefty price tag, it's a worthwhile investment for anyone looking for a truly premium Wi-Fi experience.
Mind-blowingly fast Wi-Fi performance on both the main unit and mesh node

Class-leading AiProtection Pro enterprise grade security and parental control
No longer comes with a USB Port for file sharing features on the network