[no_toc]
I recently have a TP-Link router and I realise there are not many articles on how to setup Unifi on TP-Link wireless router. This is a quick guide on how to setup Unifi connection on TP-Link Unifi routers as we know, setting up a new router can be confusing sometimes.
Every Unifi installations come with 2 devices specifically, an ONT (modem) and a wireless router. You cannot replace the modem as it is non-user replaceable but the router is fully user replaceable. Thus, I highly recommended you to replace the TM provided wireless router if you face connectivity issues especially if you live in a bigger property. You can refer to my Unifi router replacement guide for wireless router recommendation here.
This guide is demonstrated on TP-Link Archer C3150 and it is compatible with all TP-Link Unifi routers running the new firmware with the blue interface:
Talon AD7200
Archer C5400
Archer C3150
Archer C3200
Archer C2600
Archer C9
Archer C1200
Archer C7
more routers
Preparatory
You will need the Unifi PPPOE username and password when setting up a new wireless router. You can get those by calling TM customer service at 100. Write them down on a piece of paper. The username and password are case sensitive and it should be something like this.
Username: blacktubi@unifi

Password: b5Dcjkls4bZ3
Setting up your new TP-Link Unifi router

Once you get the PPPOE info ready, you want to configure your new TP-Link Unifi router.  Before you begin, I suggest you take a picture of your existing setup so you know how to plug everything back if something went wrong.
First, disconnect your existing wireless router from the modem. Then, you can proceed to connect the modem to the WAN port of your new TP-Link Unifi wireless router. Next, connect the HyppTV s set top box to the LAN 1 port.
I highly recommend you factory reset your wireless router to clear any previous configurations if you use the router before. You can skip this step if the router is brand new. You can reset the router by pressing the reset button for 5 seconds on the back of the router with the router turned on.
Step 1
Turn on your new wireless router once you connected all the cables. You can connect to the router either wirelessly or through a wired connection on your computer. The default wireless password is labelled on the router. Once you connected to the router, head over to the web interface of your wireless router. Try 192.168.0.1 or tplinkwifi.net
Step 2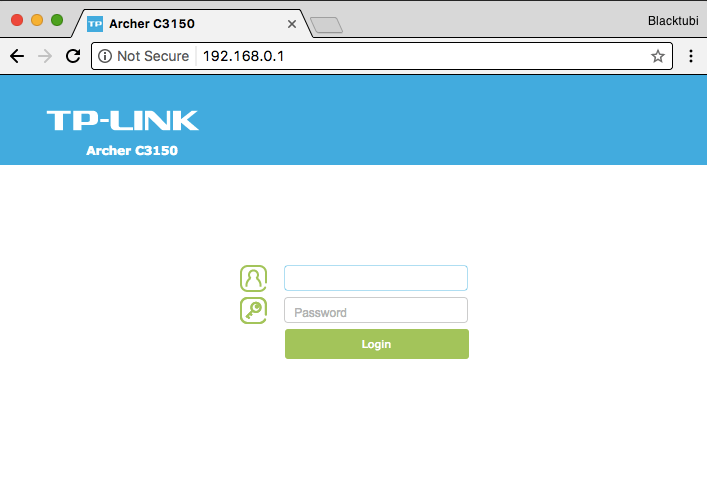 Log in into the user interface, the default ID and password are both admin. You will be greeted with a quick setup wizard.
Step 3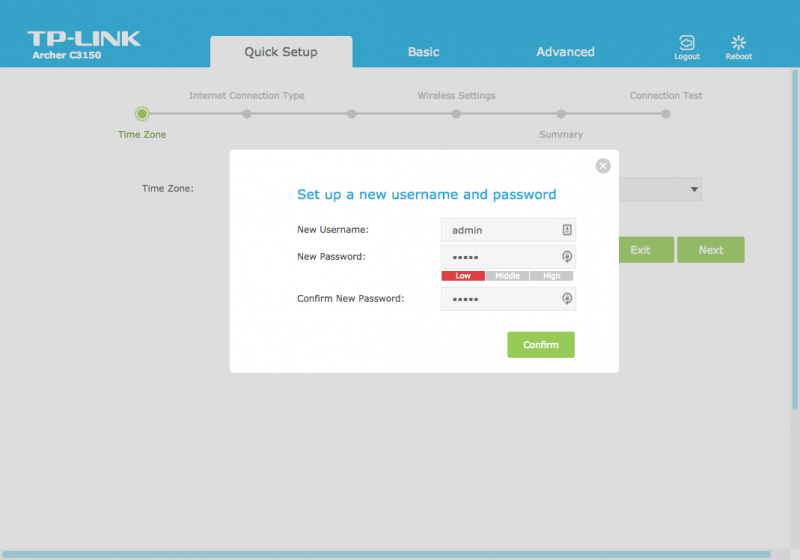 Setup a username and password for the web interface of your new wireless router to prevent other users from simply accessing your router.
Step 4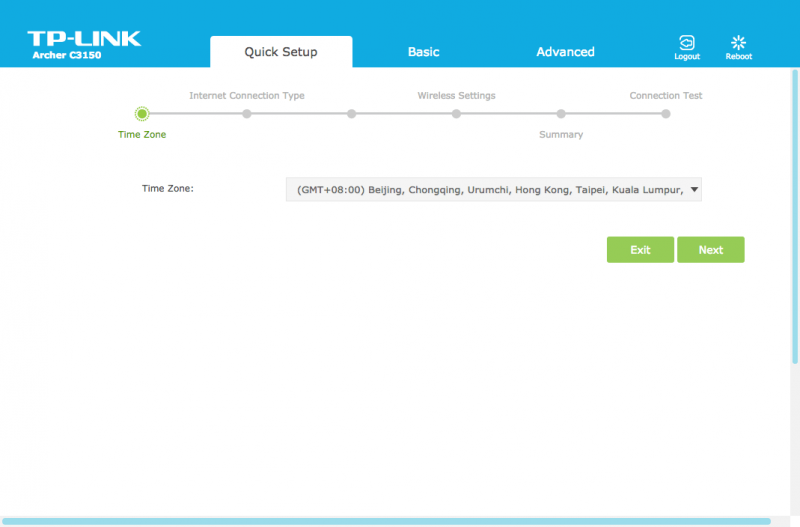 Select the time zone. It is GMT+8 for Malaysia.
Step 5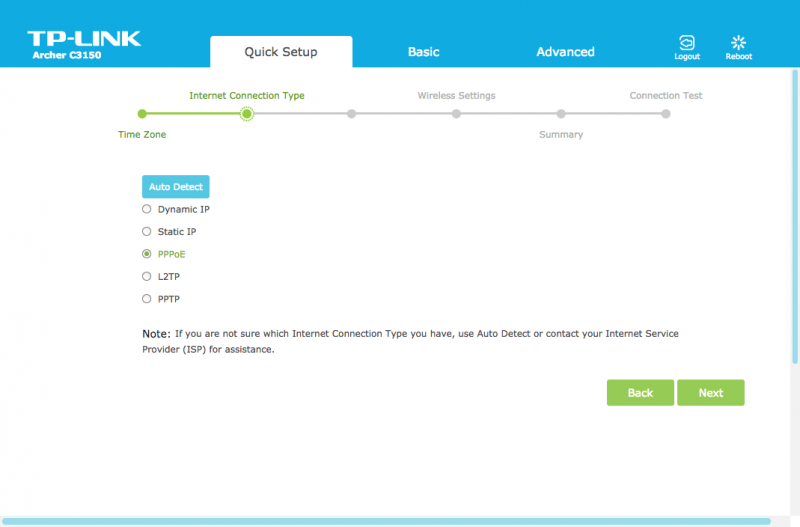 Choose PPPoE for the internet connection type.
Step 6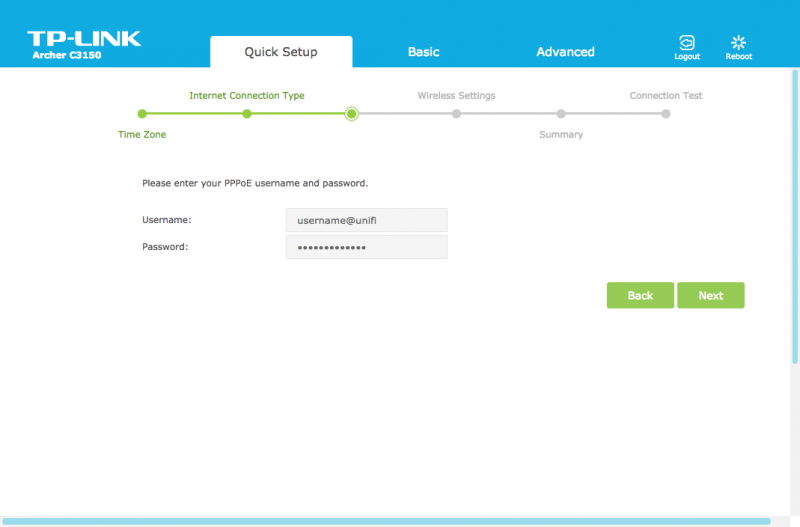 Insert the Unifi username and password you just obtained from TM.
Step 7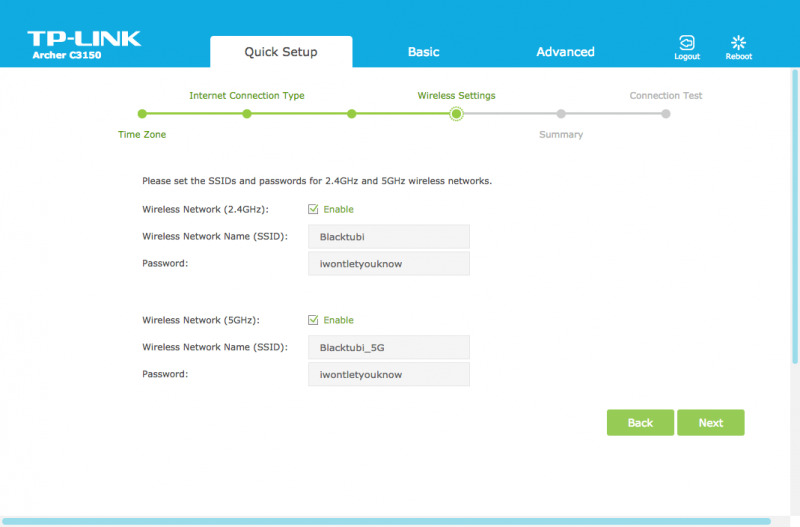 Configure the name and the password of your new wireless network.
Step 8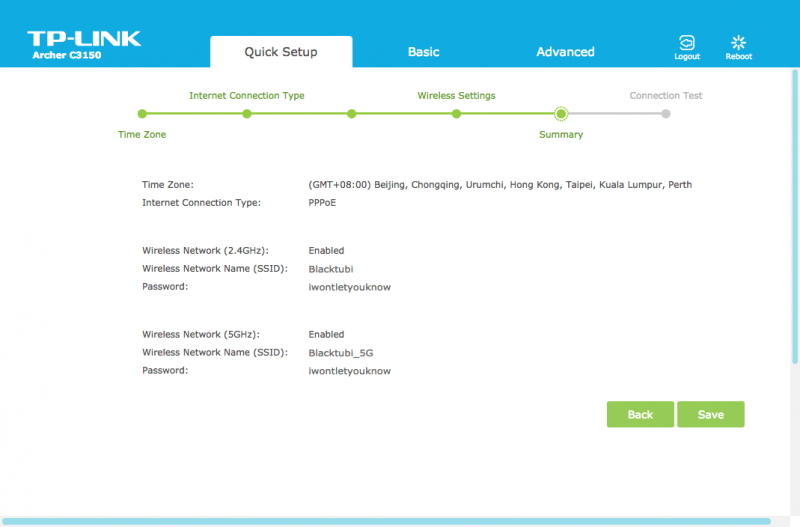 Make sure the configurations are correct and you can proceed to save the settings.
Step 9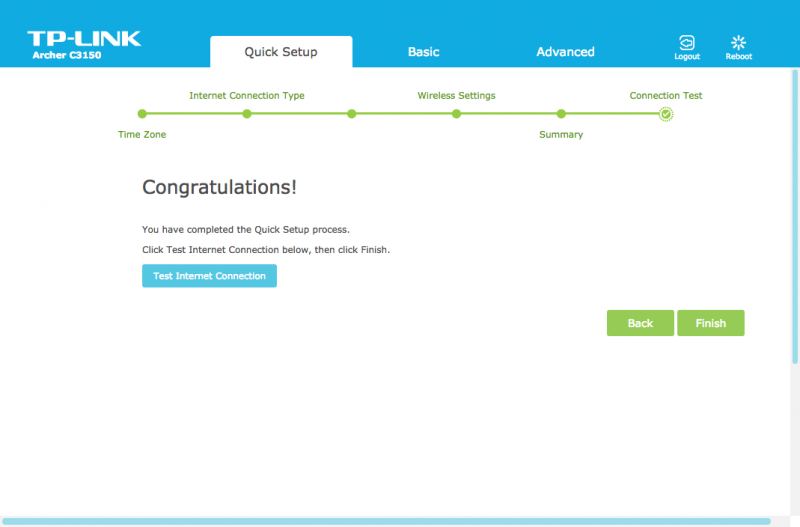 You will reach a success page like this, do not click Test Internet Connection as it will not work yet. You have done the quick setup but you still need to perform VLAN configuration for the Internet and HyppTV to work. Click Finish.
Step 10 – VLAN Configuration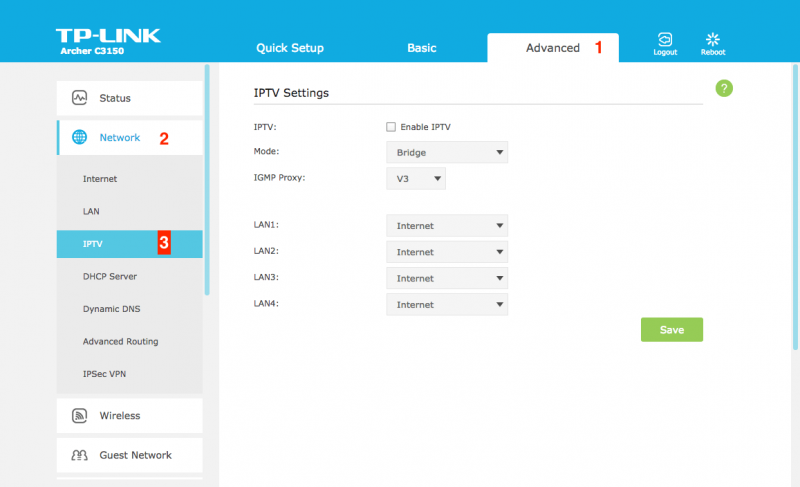 Head over to the IPTV configuration page. It is located at Advanced > Network > IPTV. You should see a page like this.
Step 11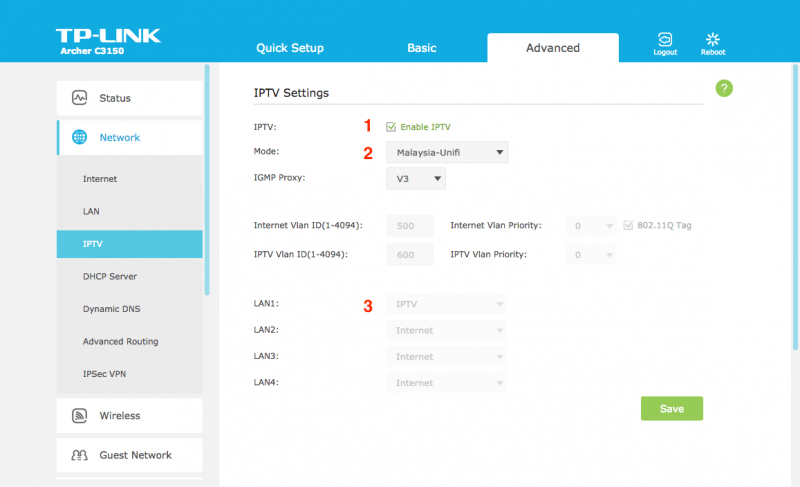 Tick Enable IPTV and select Malaysia-Unifi under the mode selection. Ensure your HyppTV is connected to the LAN port as indicated in this page else it will not work. Click Save and wait for the router to reboot. If you do not use HyppTV, just leave the port disconnected.
Step 12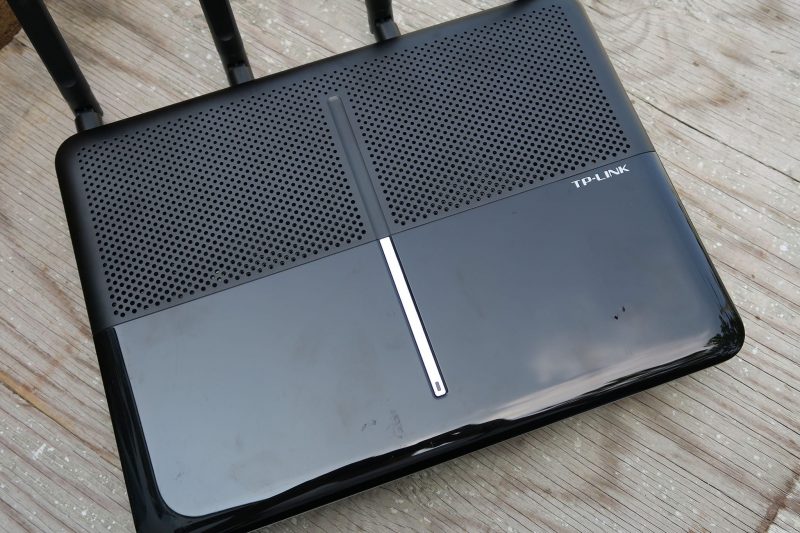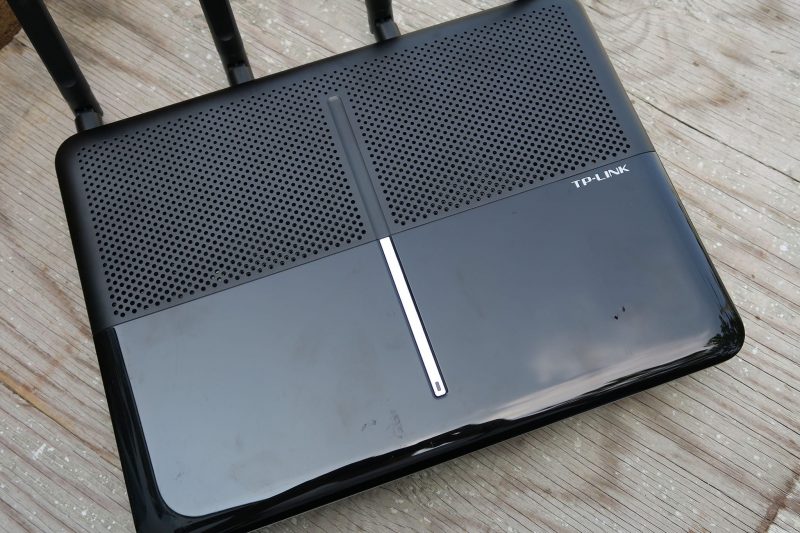 There you go, you successfully setup your new TP-Link Unifi router. Your internet connection and HyppTV should be working properly when the router is rebooted. You can proceed to perform a speed test and check if HyppTV is working.
Still Not Working?
Check if the wires are connected correctly and make sure the Unifi PPPOE username and password are correct. They password is case sensitive. If the interface display that the internet is connected but you cannot browse any website, you probably key in a wrong Unifi username or password.  Feel free to leave a comment below if this article is helpful or if you face any issues. You can also reach us at our Facebook page here.
You can contact TP-Link technical support over here.