TP-LINK Archer C3200 is TP-LINK attempt to enter the high-end router market As such, it is certainly not the usual cheap and afoordable TP-LINK router. It is intended for those looking for the absolute best performance. TP-LINK Archer C3200 comes with promising specifications and a good mature design. This is a Wireless AC3200 router and it competes with the Asus RT-AC3200 and D-Link DIR-890L. You can read my review of both of them here. Thus, this is a tri-band router with dual 5Ghz band for the added throughput. I will talk more about this configuration later.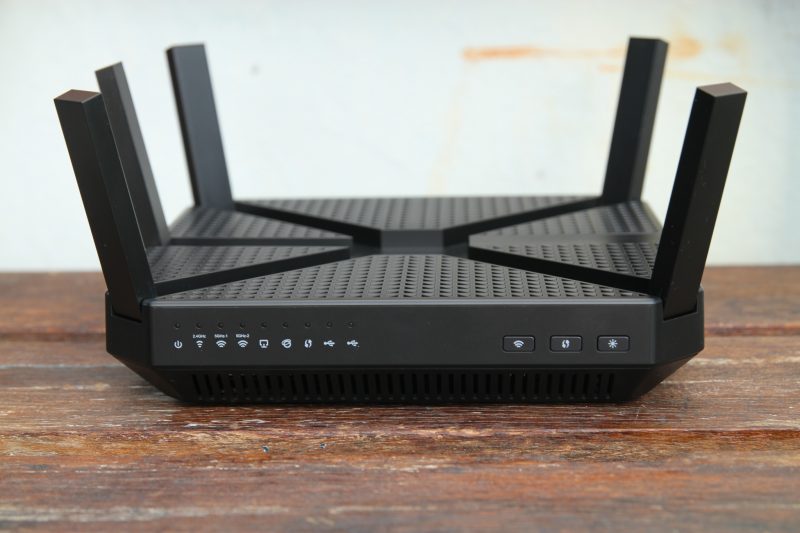 The router looks rather professional and it actually looks like an enterprise grade device. The entire top is covered with ventilating holes so make sure you do not cover them. There are 6 antennas which all of them are not detachable and thus not user replaceable. It comes with dual USB ports and one of them being USB 3.0. On the front, you have your usual suit of blue LED indicators and 3 buttons for you to toggle the wireless and the LED lights. Fun fact, this router is actually the smallest among the 3 AC3200 routers I tested before.
User Interface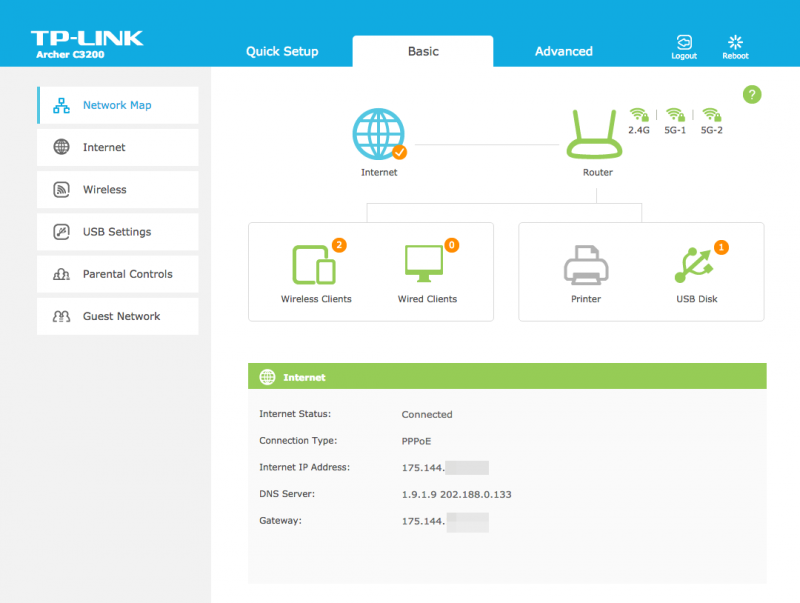 Like the Archer C2600 I reviewed, the Archer C3200 comes with the new interface as well. It is a good balance between features and simplicity. On the home page, you can see the status of your internet connection along with all your attached peripheral. The entire interface is separated into Basic and Advanced. Setting up the router is very easy, you just follow the quick setup guide and there you go. However, what TP-LINK still don't have is a modern QoS system. It still uses the traditional manual QoS and not the simpler drag and drop QoS that is more user friendly. It is not a big annoyance if you do not use QoS.
With all router manufacturers making apps for their router, TP-LINK has an app for this router as well. You can the TP-LINK Tether app for iOS and Android. With the app, you are able to monitor connected devices and do a few simple configurations. I realise I use the app to check do I have any rogue devices connected to my network and to configure the guest network whenever I have my friends come over and I do not want them to have access to the same network as I do.
Archer C3200 Unifi Compatibility
TP-LINK Archer C3200 is fully compatible with Unifi and all ISPs running on TM's network such as Maxis Fibre. You can refer on the pictures on how to put it on Unifi mode. Do note that the IPTV port is LAN 1 when running on Unifi mode. HyppTV is working properly without any issues on this router. Sidenote, it is compatible with Time Fibre.
Wireless Performance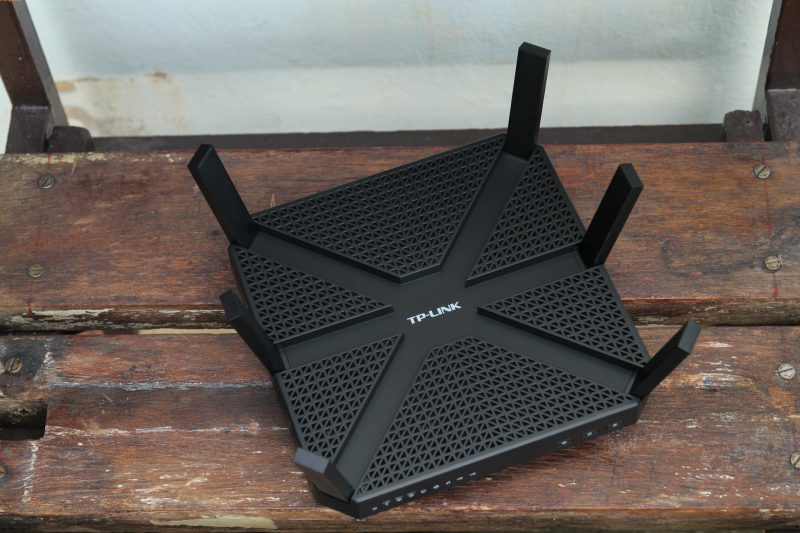 This is a tri-band router and what that mean is it can broadcast 3 separate radio to achieve a total combined throughput of AC3200. The router is configured to broadcast 3 wireless SSID (name) in default. There is an option to combine all 3 bands under the same SSID (name) via the smart connect feature. With that feature enabled, the router will intelligently force your connected devices to the best band in order to maximise performance. In my test, I found it to work quite well with my devices switching band as I get further from the router. This is a great way to minimise the number of devices in a certain band to avoid congestion. As for how practical is this kind of tri-band implementation? I prefer a conventional dual band system like the Archer C2600 as I do not have a lot of devices. However, there is no doubt that TP-LINK Archer C3200 is a flagship router with a really good processor and specifications.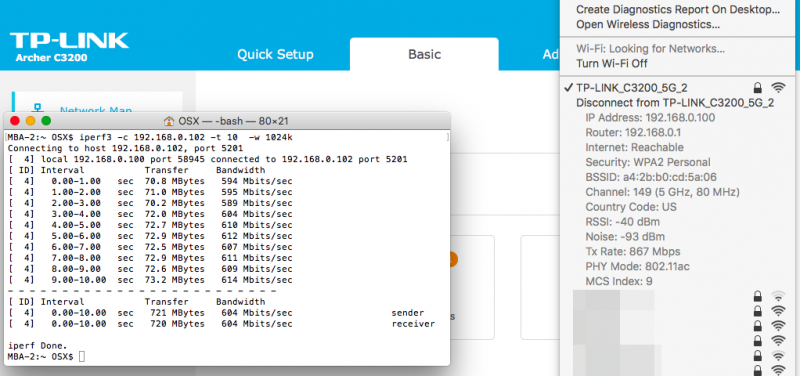 On the performance side of things, this is a rather fast wireless router. I am using my Macbook Air to test the wireless performance and I am able to achieve just over 600Mbit/s transfer rate in a close distance test. Having a fast wireless connection is crucial these days with Internet connection getting faster. For curiosity sake, I decided to test the 2.4Ghz band as well. The speed is just around 100Mbit/s and that is tested in a good situation with minimal interference. It will be even slower if your location is congested and other devices interfere with it. If you have a fibre internet connection, you should definitely upgrade to a Wireless AC router with 5Ghz ability now. It is not only faster, it is more reliable as the 2.4Ghz band is getting really congested and that is when you face wireless dropping out.
USB File Sharing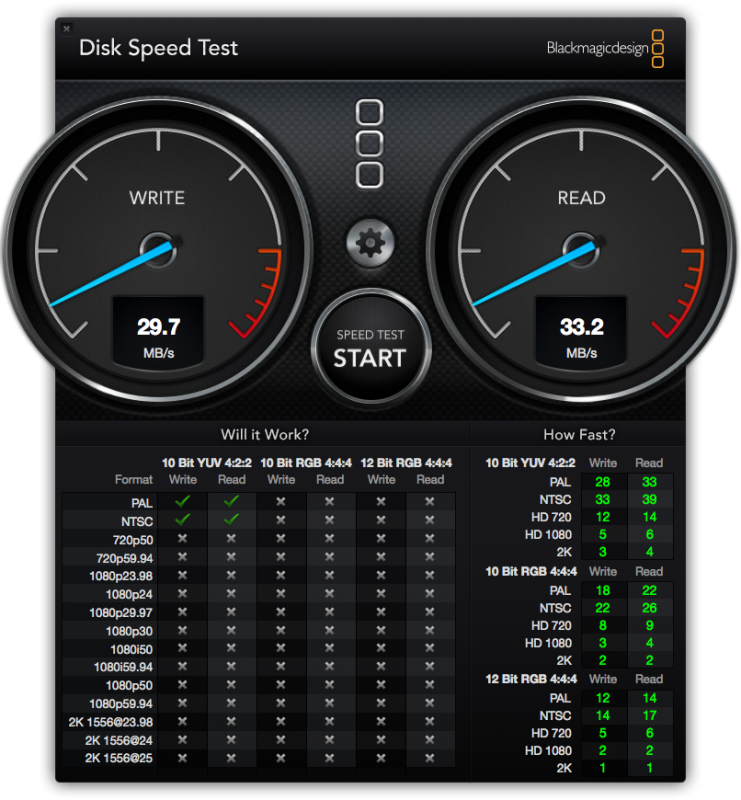 There are 2 USB ports with one being USB 3.0 port at the back of the router. Thus, you can use them share your files in your USB devices on your local network. There is an option to share your files over the internet via FTP as well. On my usual speed test with my usual USB hard drive, I am able to achieve a decent 29.7MB/s read and 33.2MB/s write. This is conducted over the Samba protocol which most computers and phones support. It is worth mentioning that the USB port support printer sharing as well. As a result, you are able to share your non-network enabled printer wirelessly.
Conclusion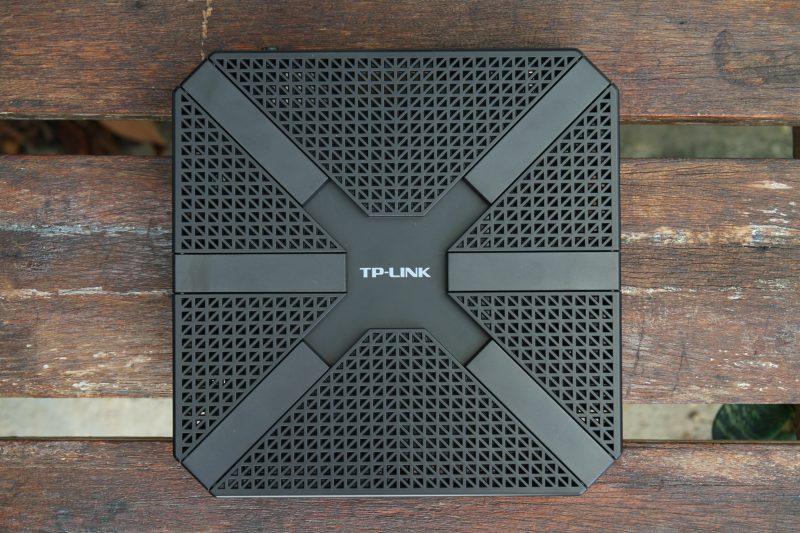 TP-LINK Archer C3200 is a great router. The performance is solid and software is rather good. Forget the old clunky green TP-LINK user interface, this new user interface is actually really user-friendly and easy to configure. Everything is nicely laid out and visually nice as well. The wireless range and the wireless performance is good. Besides, the performance of the dual-core processor is able to handle a large number of connections. It is the cheapest among the 3 AC3200 routers I tested. It may lack certain features the competitors able to offer and it is up to your judgement on whether the saving worth it. If you just need a plain router with Wireless AC3200 without all the software bells and whistle, this is certainly a good choice and worth your consideration. You can have your saved money and buy a proper NAS to do all those.