The D-Link DIR-850L is a Wireless AC router. It had been in Malaysia for quite a while and it is relatively inexpensive. It is constructed in a cylindrical shape with a glossy black color like the Apple Mac Pro. Sidenote: this router is actually quite small! There is no visible external antenna, unlike conventional routers. The design is very unique and it looks good and unobtrusive. I actually prefer this kind of design as it is able to blend into a home decoration easily.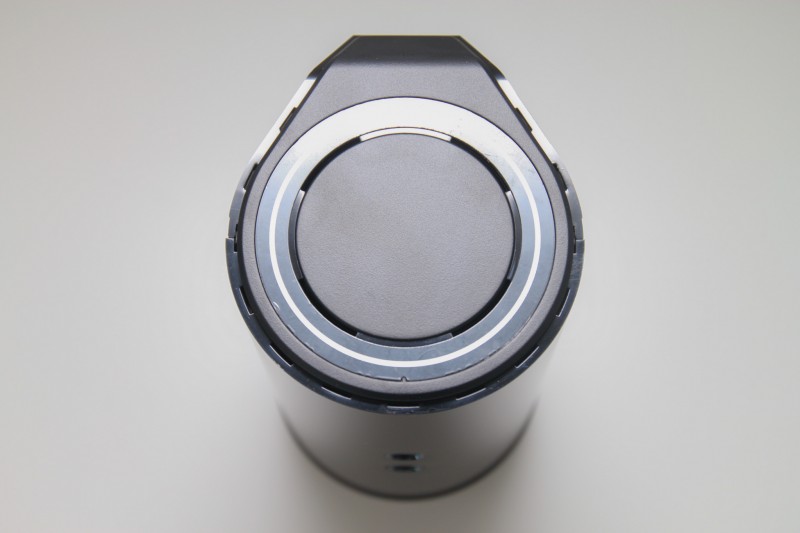 Quick Specs:
Wireless AC1200

4 Gigabit Ethernet LAN Ports

Single USB 2.0 port
User Interface and Features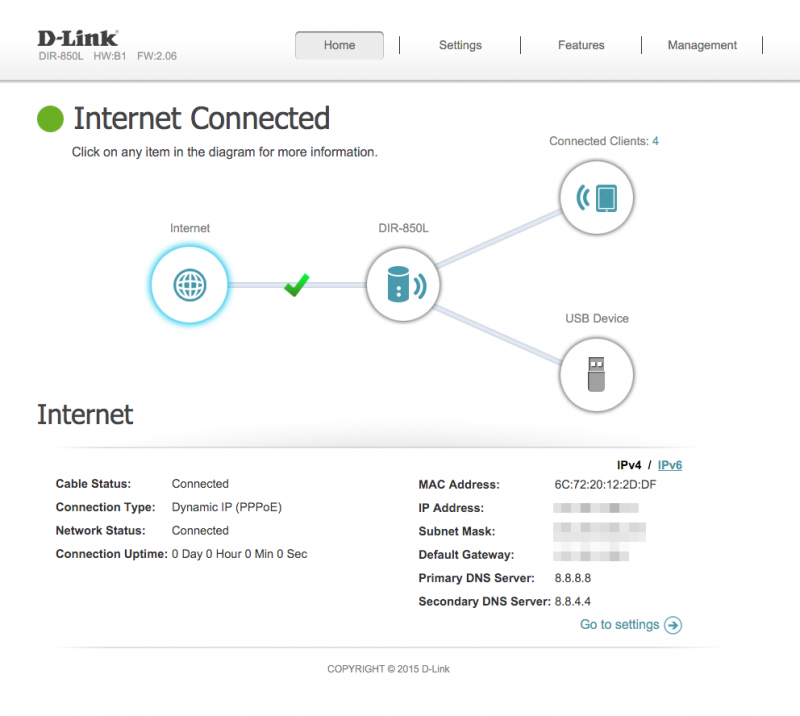 The variant I got comes with the latest white D-Link interface. It is quite nice and simple. The user interface is actually similar to DIR-890L as D-Link is pushing for unified interface now. It is easy to configure and navigate around. The easy to use drag and drop QoS system is included. I like the fact that D-Link is moving to a simple QoS system. It is much more easy to do bandwidth control in compared to the traditional system where you still need to configure the port. You only need to drag and drop the client you want to prioritize in this new system.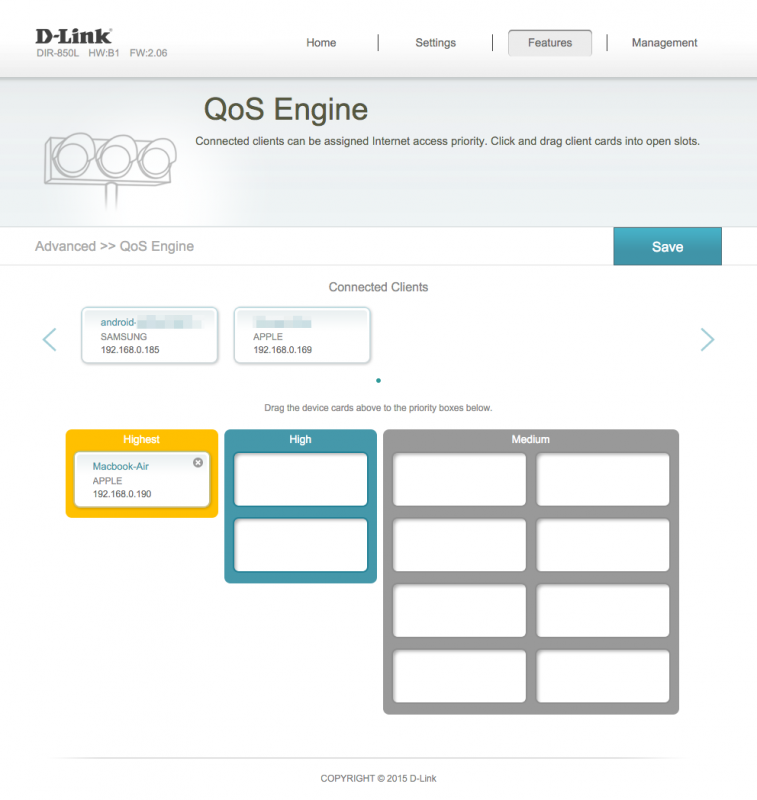 D-Link did not implement a lot of features for their routers. You can share files on your network via the USB 2.0 port. Besides, you can also share your files over the internet or monitor the status of your router via mydlink cloud. There is an app available for remote monitoring and control.
D-Link DIR-850L Unifi Compatibility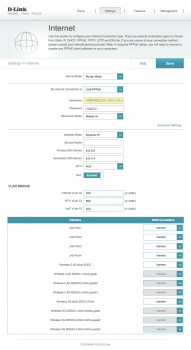 The D-Link DIR-850L is fully compatible with Unifi. HyppTV and Native IPV6 is working properly on this router. Getting the full speed of your subscribed plan is easy on this router if your device support Wireless AC. I recommend this router for Unifi 30Mbps users. Check out my Unifi Router Replacement Guide. 
Wireless Performance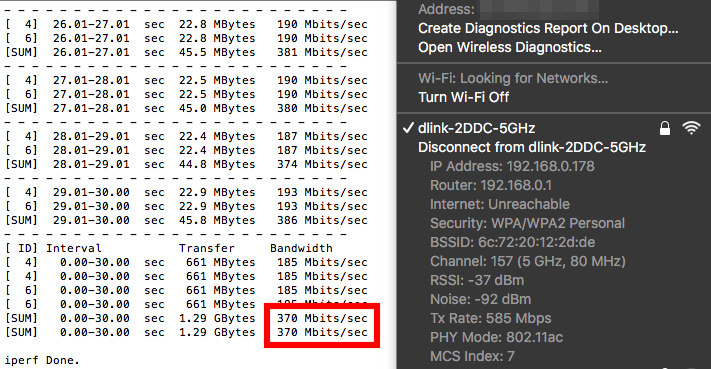 D-Link DIR-890L is constructed in a cylindrical shape, unlike conventional routers with huge external antennas. Despite the unconventional design and the lack of external antennas, this router actually performs quite well. The signal strength is decent on the 2.4 GHz. As for  the 5 GHz band, it is moderate. On my usual performance test, it is able to achieve quite a decent 370Mbits/s. That is pretty decent considering this is more of a budget router. No worries achieving the full speed even on your 50Mbps internet plan. Just make sure you do not put things on top of the router as that will block the signal.
The Verdict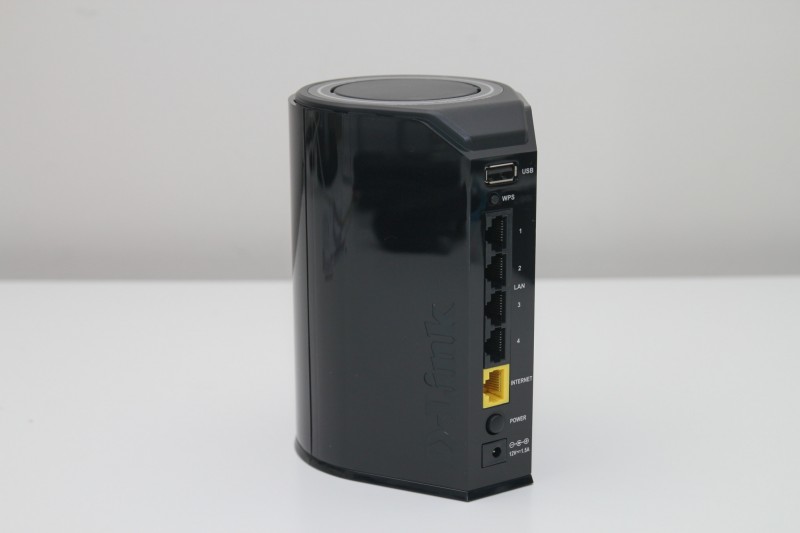 The DIR-850L is one of the cheapest Wireless AC1200 in the market currently. The TP-LINK Archer C2 is at the same price but with only Wireless AC750 ability. As I mentioned previously, most new devices on the market support Wireless AC1200 currently. Thus, it is a good time to get a Wireless AC router and boost your home network.
I like the cylindrical looks of the DIR-850L as it blends in my home decoration. It is relatively affordable at just less than RM300. The performance of this router is promising. D-Link new user interface is easy to use and configure. Besides, the included mydlink cloud is very basic but it works. This router is fully compatible with Unifi. Looking for a router in the sub RM300 range? This router certainly worth your consideration.