TP-LINK Talon AD7200 is TP-LINK highest end consumer router currently. It is a multi-band router and it comes with not only your usual 2.4Ghz and 5Ghz. This router support 60Ghz connection as well. We will take a look later at how practical it is later. The design is simple and practical. There are 8 unremovable antennas like the Asus RT-AC5300 I reviewed previously.
Key Features and Specification:
Wireless MU-MIMO AD7200
Dual-core processor
2 USB3.0 ports with torrent download feature
Wireless Performance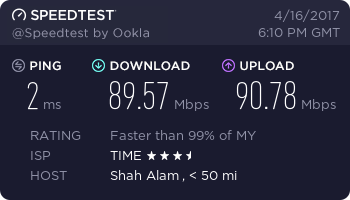 Almost everything is wireless in today's world and wireless performance is important. TM is giving free upgrades for some users to even 100Mbps plan. You definitely need a good wireless router to deliver that kind of performance. TP-LINK Talon AD7200 supports wireless AC2600 if you ignore the 60Ghz band which I will talk about later. That's 1733Mbps on the 5Ghz and 800Mbps on the 2.4Ghz band. Performance is nothing short of amazing. It is able to deliver exceptional performance over range and stability is really good as well. Not to mention that this router supports MU-MIMO.
I didn't perform my usual iPerf test this time as that was rather technical and do not display real world performance easily. I have no issues getting the full performance of my 100Mbps internet connection for the most part of my house. The range and performance are significantly better than my currently ageing Asus RT-AC68U.
60Ghz Wireless Quick Look
TP-LINK claim to be able to support 4600Mbps over wireless 60Ghz. That's even faster than a usual Gigabit Ethernet connection. However, I do not have any devices to test the ability of wireless 60Ghz, I simply can't find any 60Ghz wireless device in Malaysia currently. Thus, I would say 60Ghz is impractical now as there are little to no devices which support the standard. I doubt wireless 60Ghz will be widely adopted in the future as well. This router is still a great Wireless AC router delivering exceptional performance anyway.
Firmware and Features
Having great hardware is important but software is equally important as well. TP-LINK Talon AD7200 comes with the latest variation of TP-LINK's router firmware. It is still largely similar to the rest of the product lineup with minor changes and optimisations. Setting up the router is really easy and the interface is easy to navigate. It is a good blend of feature and usability. It is worth noting that there's an app, TP-LINK Tether which allows you to manage the routers and monitor connected clients connected remotely.
Offline Download Feature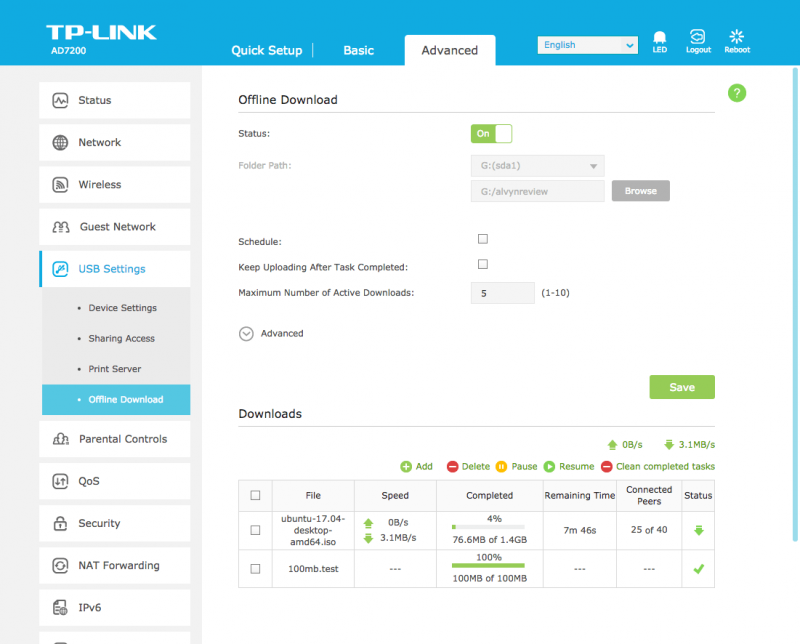 There's a new feature added to the Talon AD7200. The router now supports downloading files into the USB drive, a feature not available in previous TP-LINK routers. You can configure the router to download files so you do not need to leave your computer powered on. A router can do that task for a significantly lower amount of power than a computer. It will work with usual HTTP link or torrent task. I tested it with Ubuntu official ISO and it works properly at high speed without an issue right out of the box.
USB Performance and Testing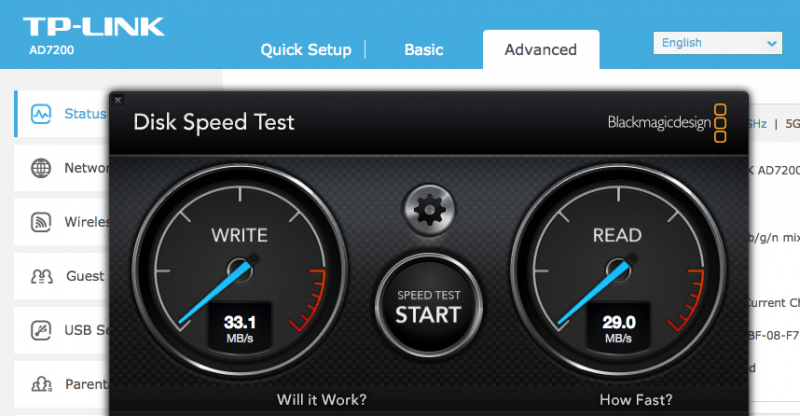 TP-LINK Talon AD7200 come with 2 USB3.0 ports at the back of the router. The USB ports can be used to share files over the network or function as a print server. It supports FTP and Samba file sharing so most devices will be supported. A quick test with my USB external hard drive shows that the real world performance is around 30MB/s for both read and write which is really decent.
TP-LINK Talon AD7200 Unifi Setup Guide
The router is fully compatible with TM Unifi with HyppTV working. In order to make it work, you first have to enable IPTV at Network > IPTV page. The default port for HyppTV should be LAN 1. Next, you navigate to the Internet page, insert your Unifi login credentials and you are good to go. Do note that QoS will not be available when IPTV is enabled, that means you can't use QoS when you using the router with a Unifi connection due to a software limitation.
For more Unifi compatible routers, check out Unifi Router Replacement Guide.
The Verdict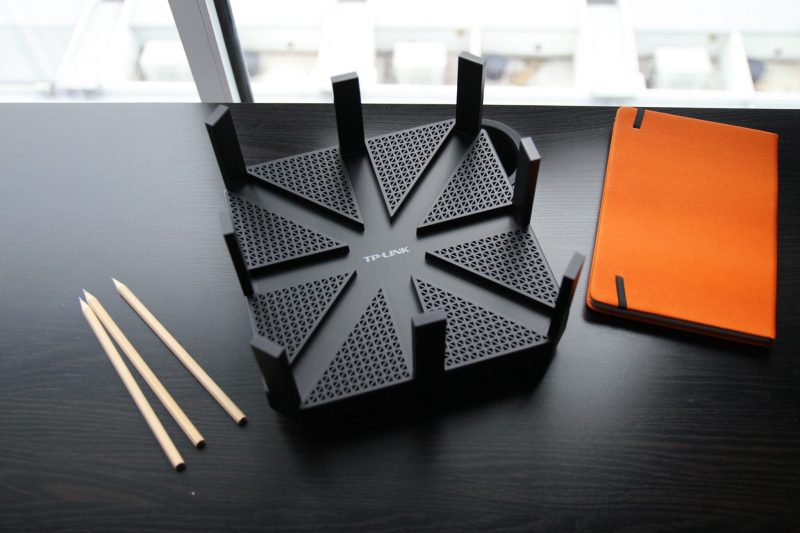 In short, TP-LINK Talon AD7200 is a great wireless router. Performance is the highlight of this router and it will definitely able to support a high amount of simultaneous connections. Wireless performance and range is nothing short of amazing as well. The AD7200 wireless configuration manage to produce a really good wireless signal in terms of stability and pure performance. In short, It is an amazing wireless router performance wise.
On the software side of things, the router doesn't try to be a mini computer. It is a decent pure router software doing router things. You have your usual suite administrative tools such as the TP-LINK Tether app which allow you to monitor the clients connected. It is fully compatible with Unifi and Time Fibre as well. However, there are still compromises such as QoS will be disabled when you use it with a Unifi connection. There is a file download feature which is a great improvement from TP-LINK and I hope to see more features added into TP-LINK routers in the future. I would definitely recommend this router.